Architecture is always a reflection of time in space in the creator's desire for timelessness. Therefore, it is necessary to undertake the renovation with respect for what has been created, to capture the spirit of the new time and to respect the space and its tradition. Hotel Ajdovec was built back in 1948 in the administrative part of Sevnica, near the railway station and mainly served the business guests of the town along the Sava. Due to the growing visibility, and thus the tourist opportunity, the new owners decided on a thorough architectural and content renovation of the dilapidated hotel. In addition to the renovation of the hotel rooms, reception, bistro restaurant and multi-purpose hall, the exterior of the building has also been redesigned. The basic idea was to create aesthetically perfect spaces of clean lines using local and traditional knowledge of wood processing and use, with an emphasis on thoughtful articulation of light, as a building block of space and well-being of visitors. The covered restaurant terrace was replaced by a wooden pavilion half-closed with glass. The multi-purpose hall is technologically equipped in such a way that, in addition to basic catering services, it is possible to hold cultural and business events. The bistro is divided into a bar with a tasting desk and a part with a quick daily offer. The interior design is also made in accordance with the tradition of wood crafts and industry in these places. Large glass openings with regulation ensure thoughtful light scattering into the room. Artificial lighting technology is in charge of the desired lighting effects, which enables light programming in accordance with the events in the room. Part of the comprehensive renovation was also the new strategy of the culinary offer and the overall graphic image of the new brand of catering service, which follows the purpose and name: Ajda.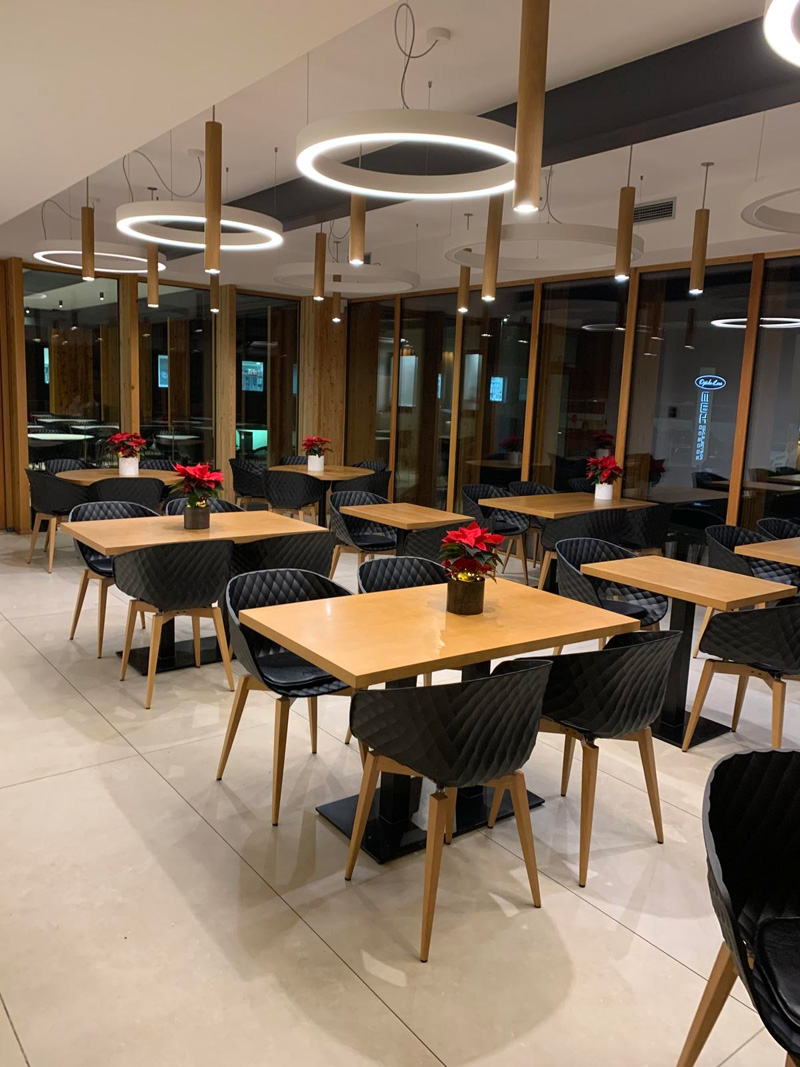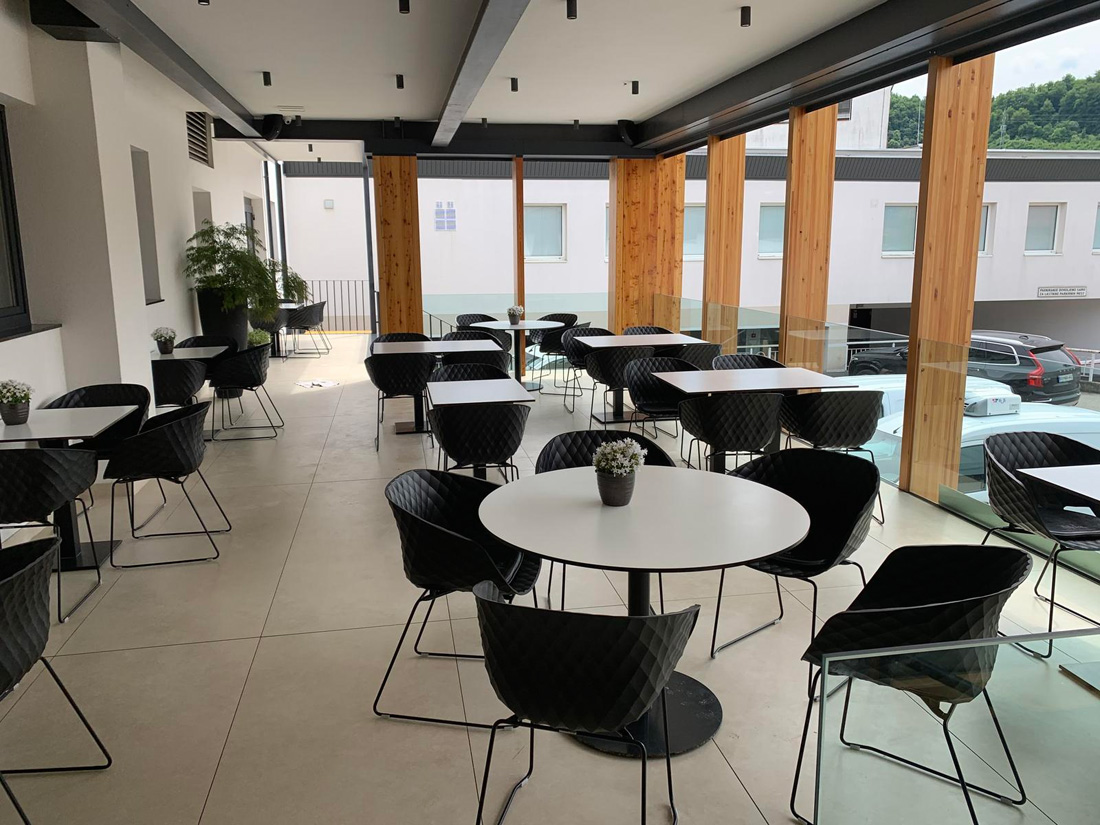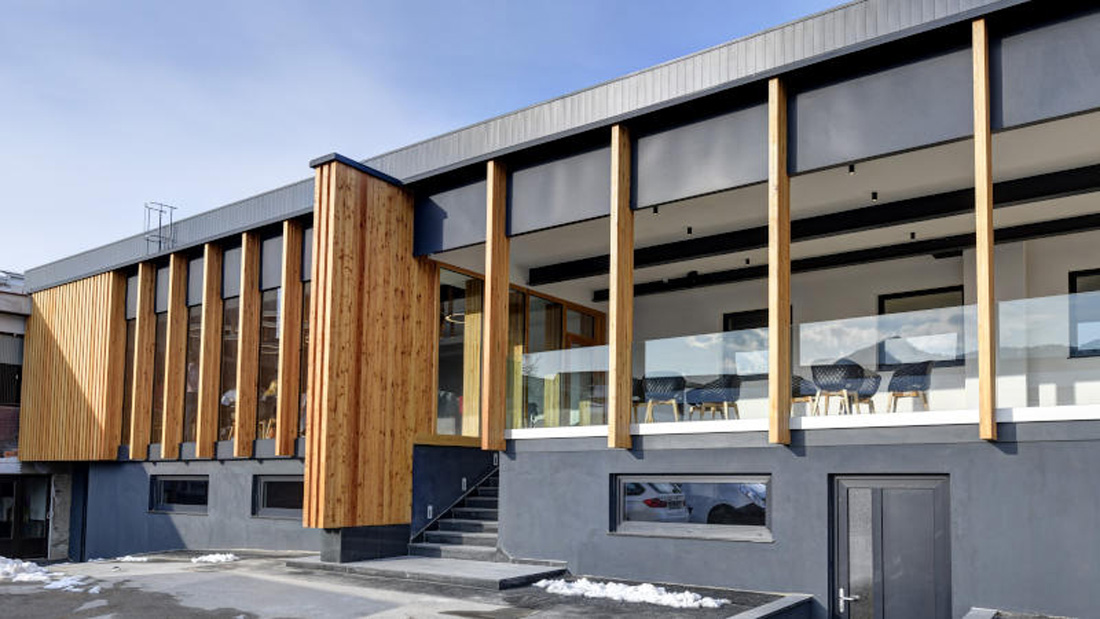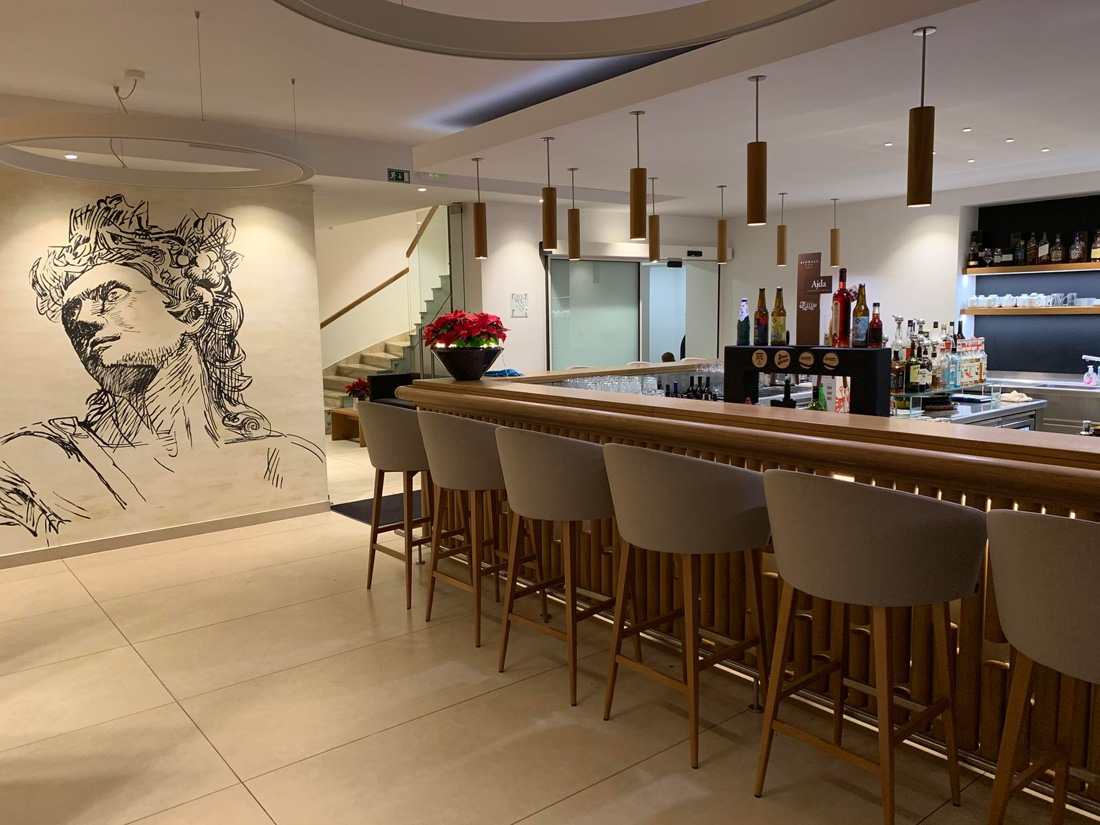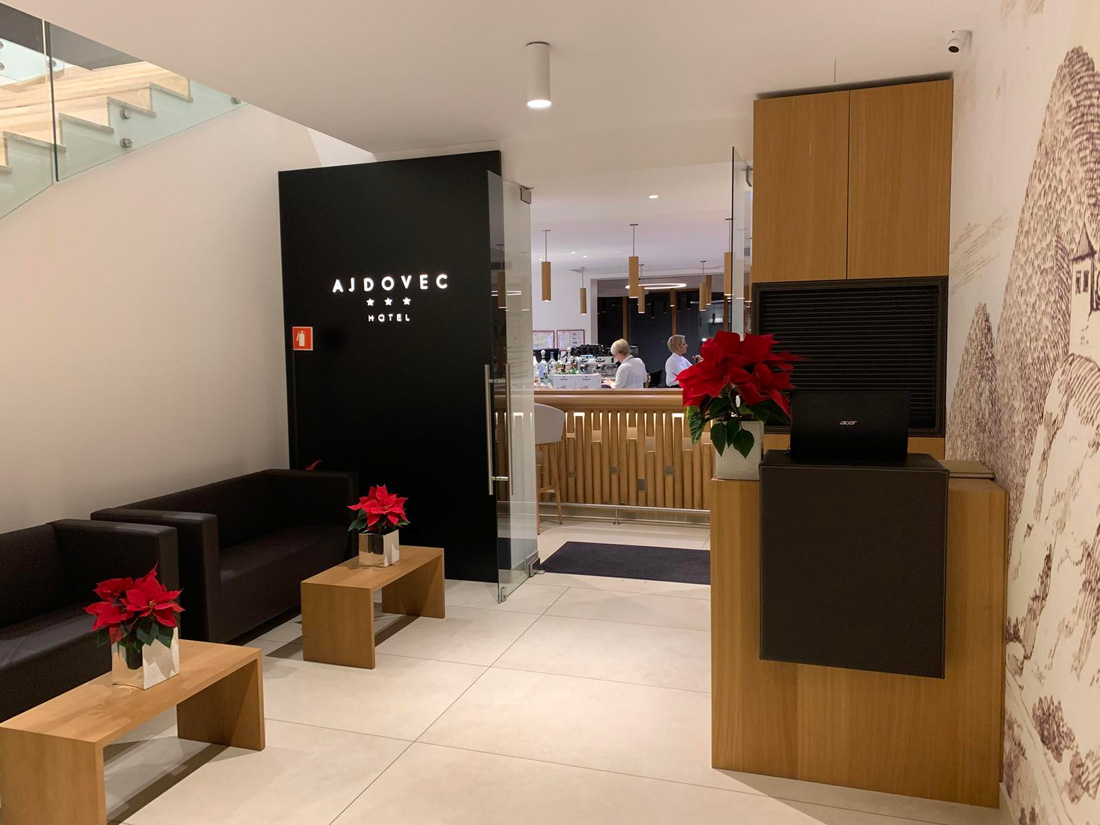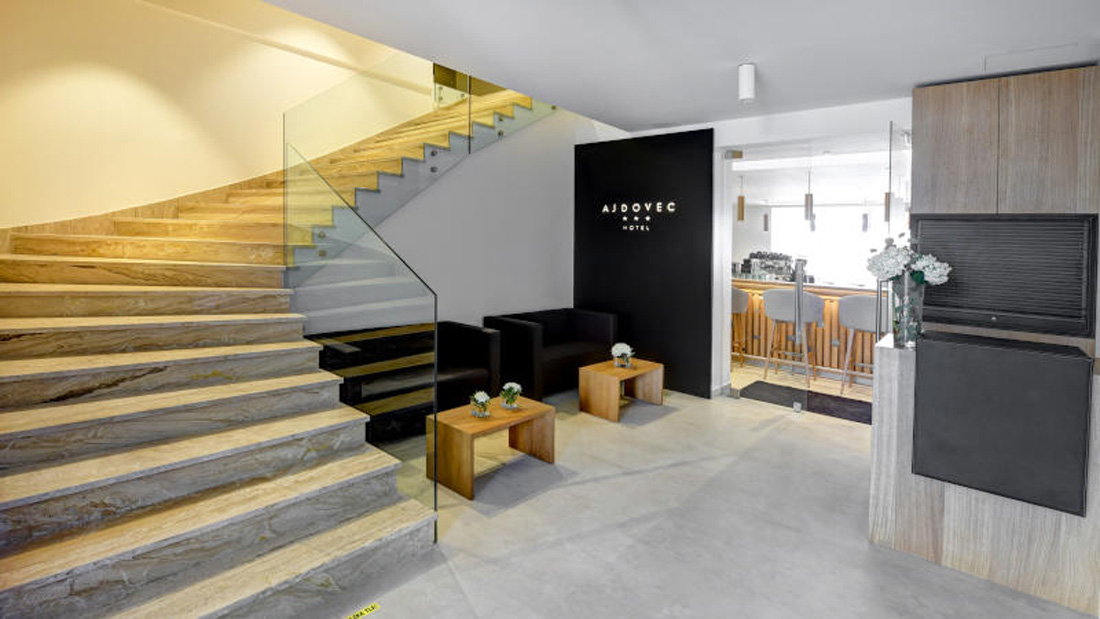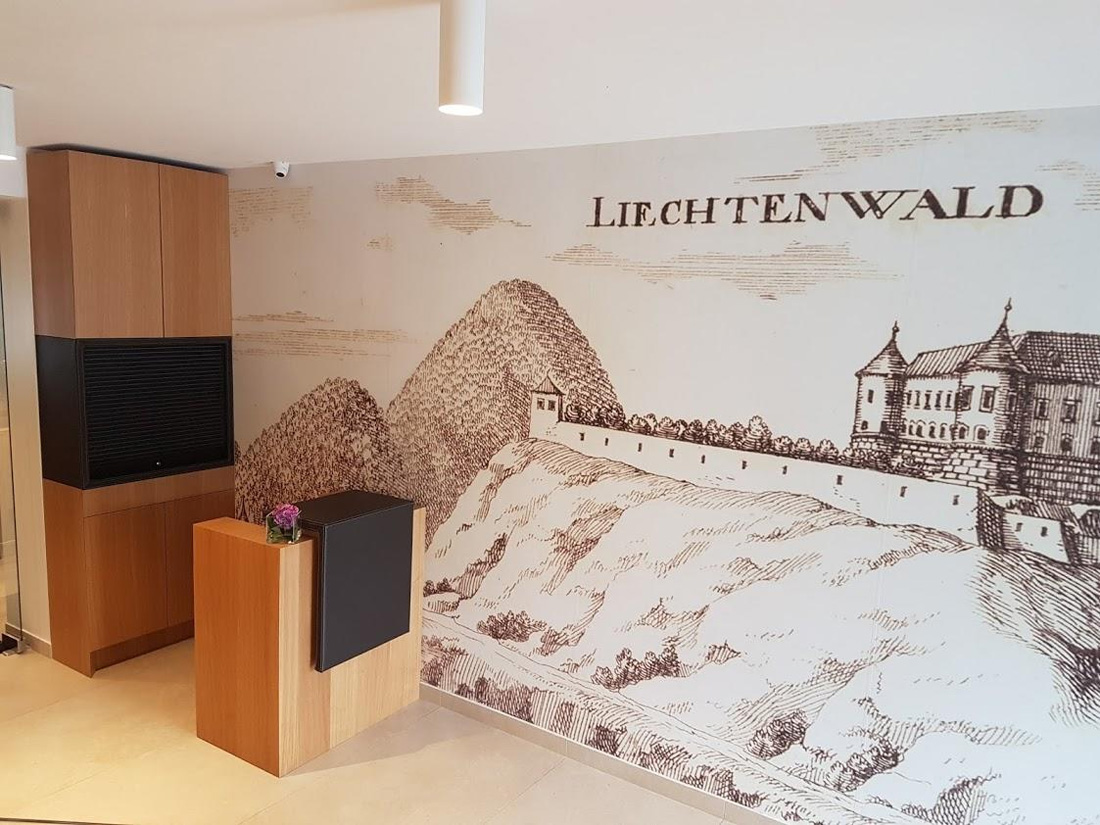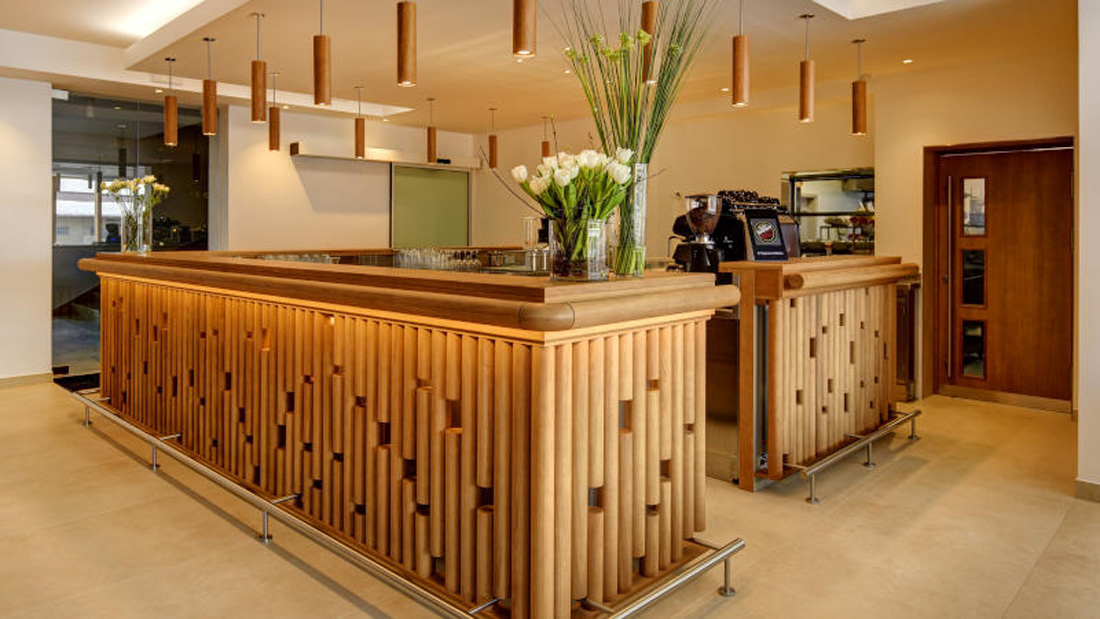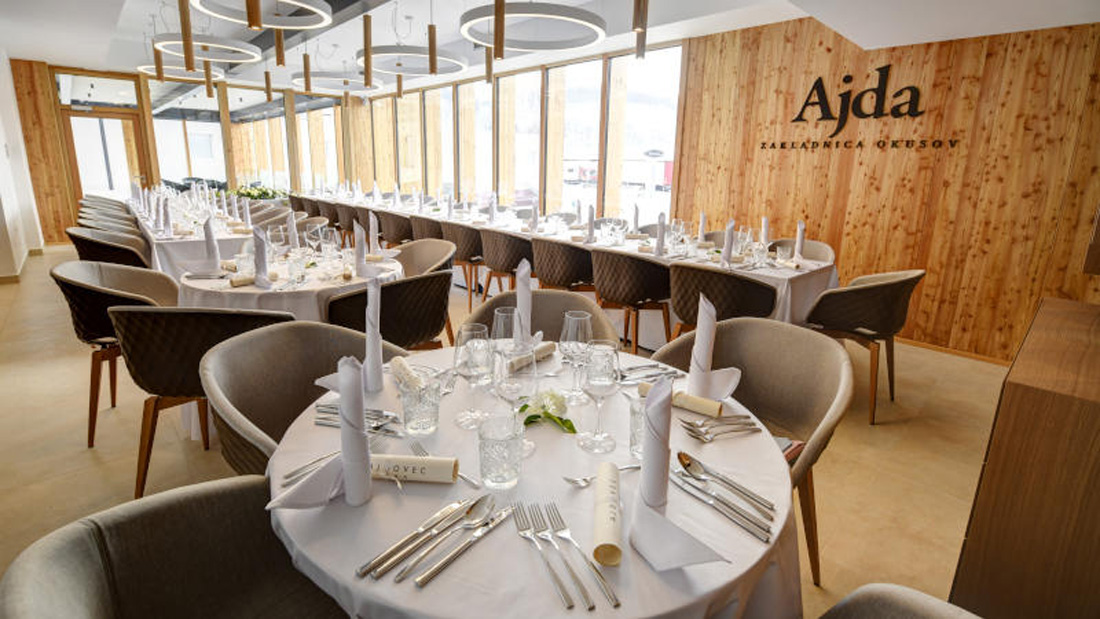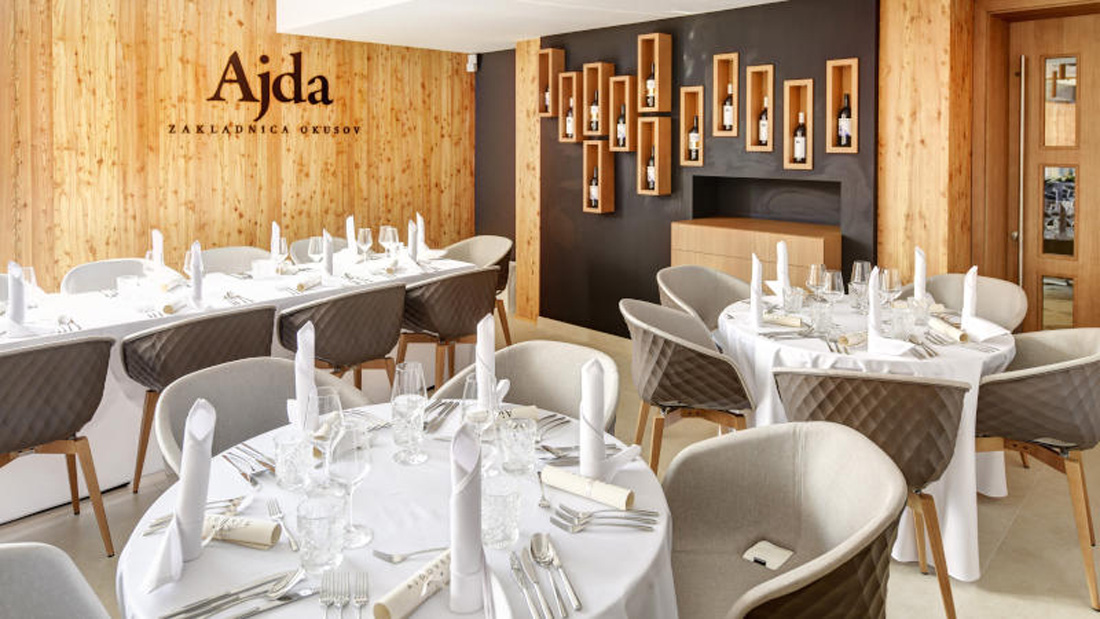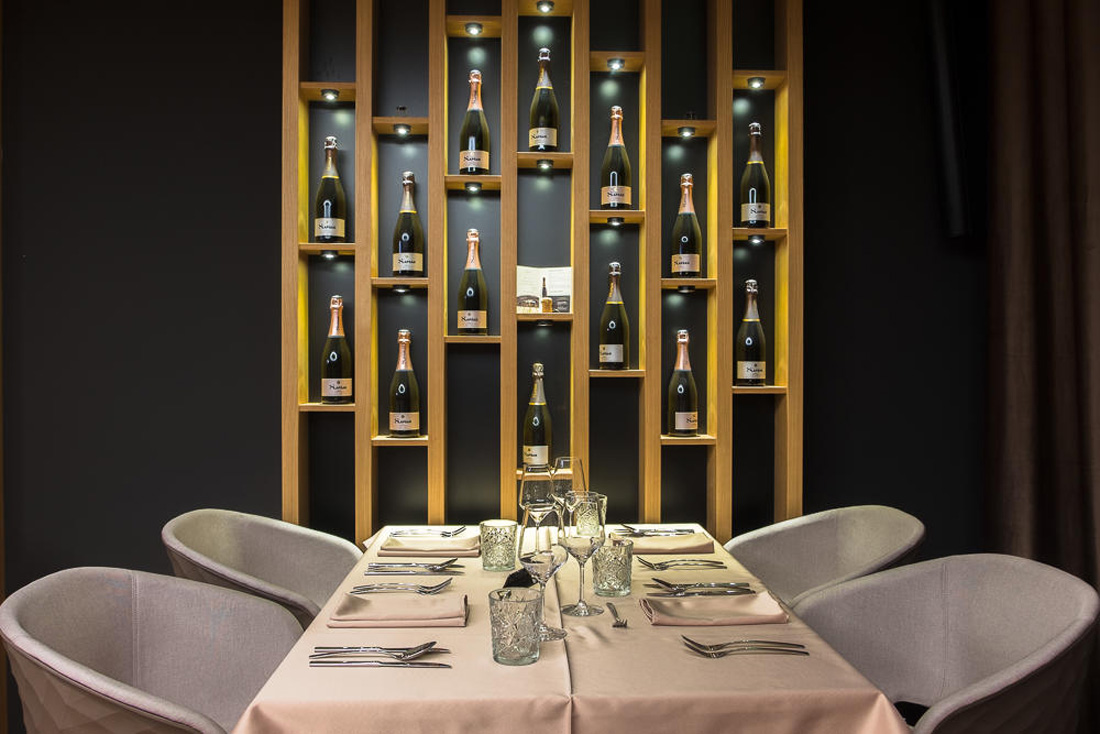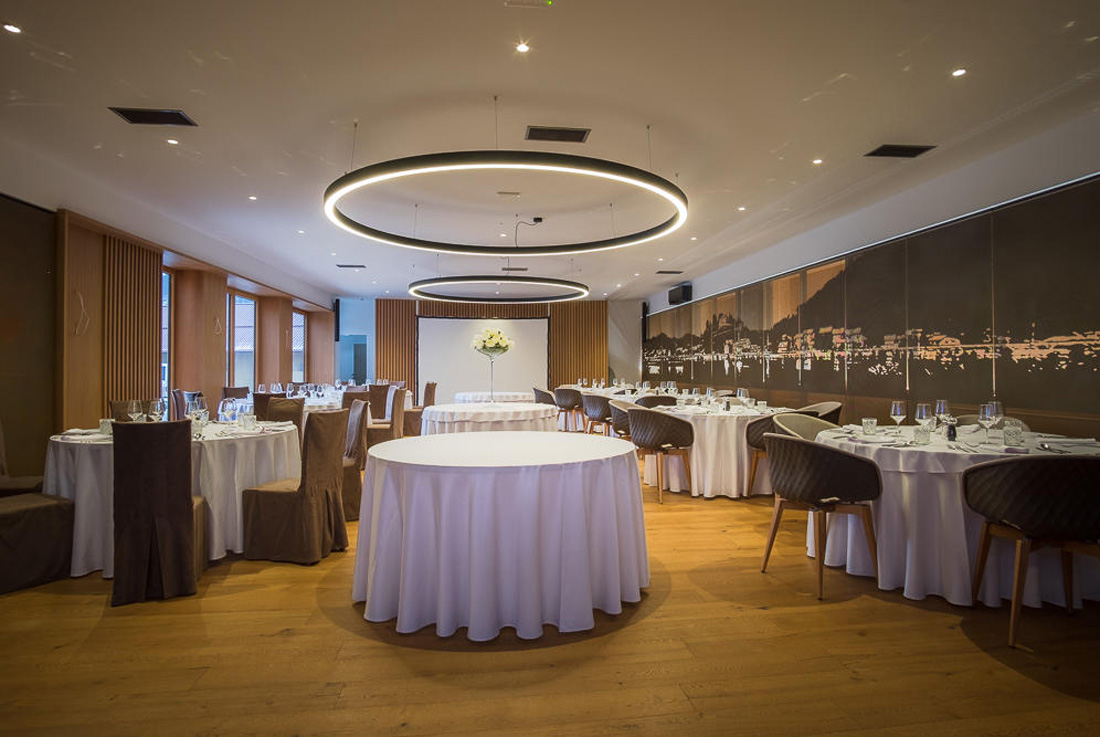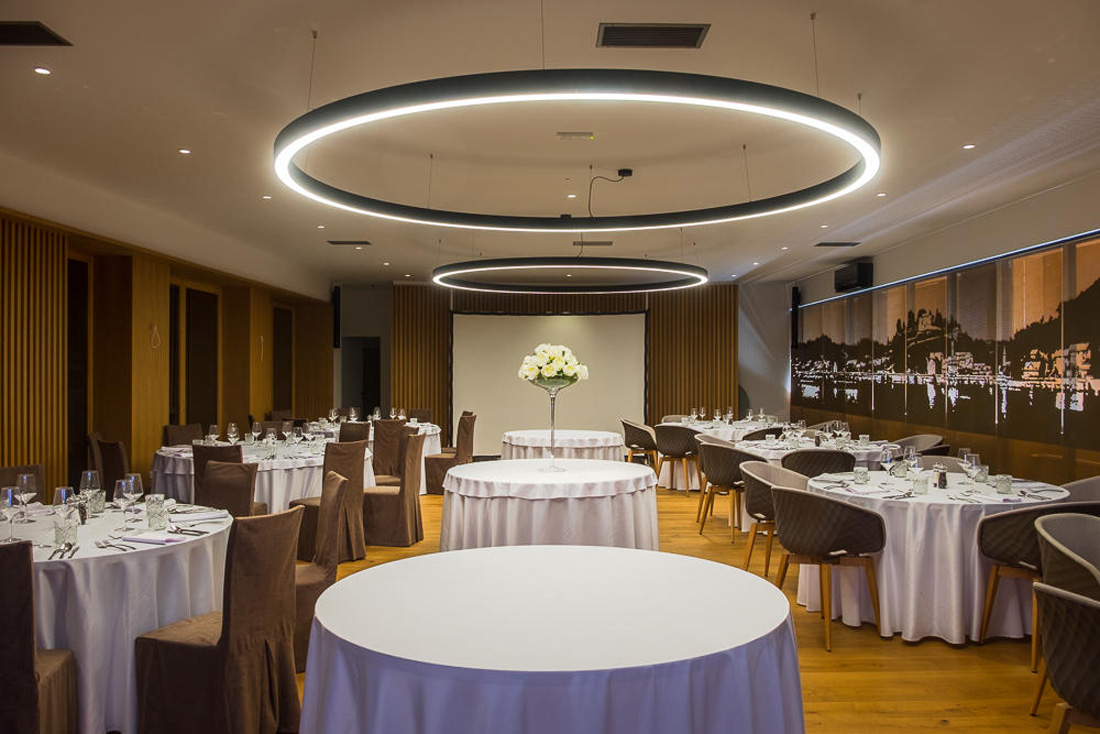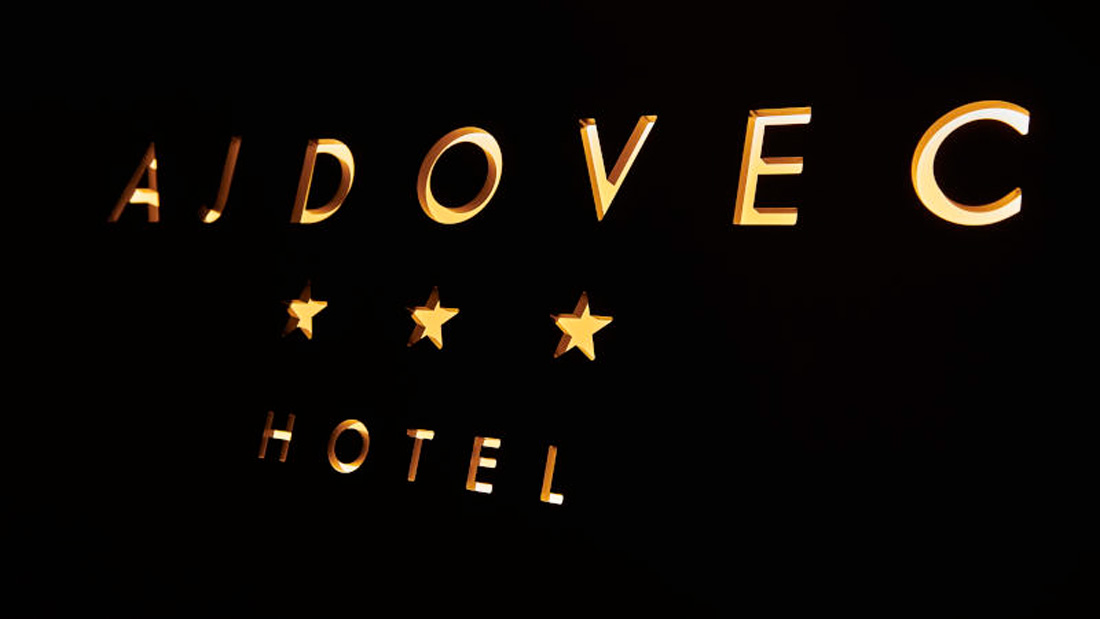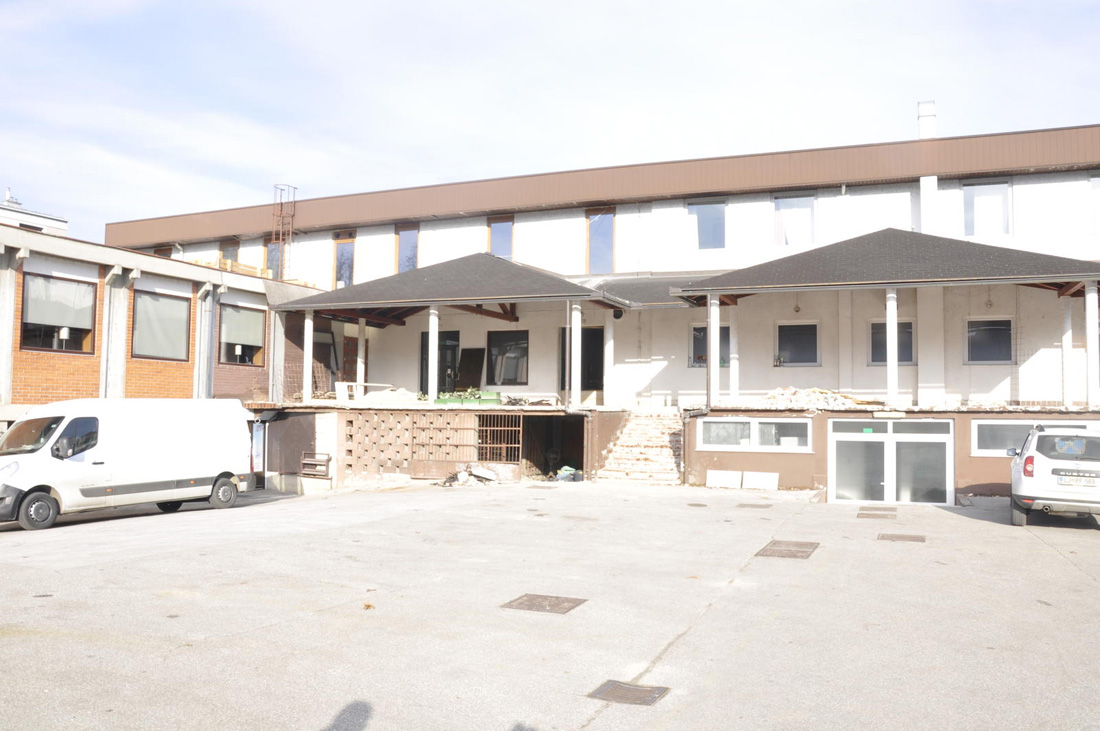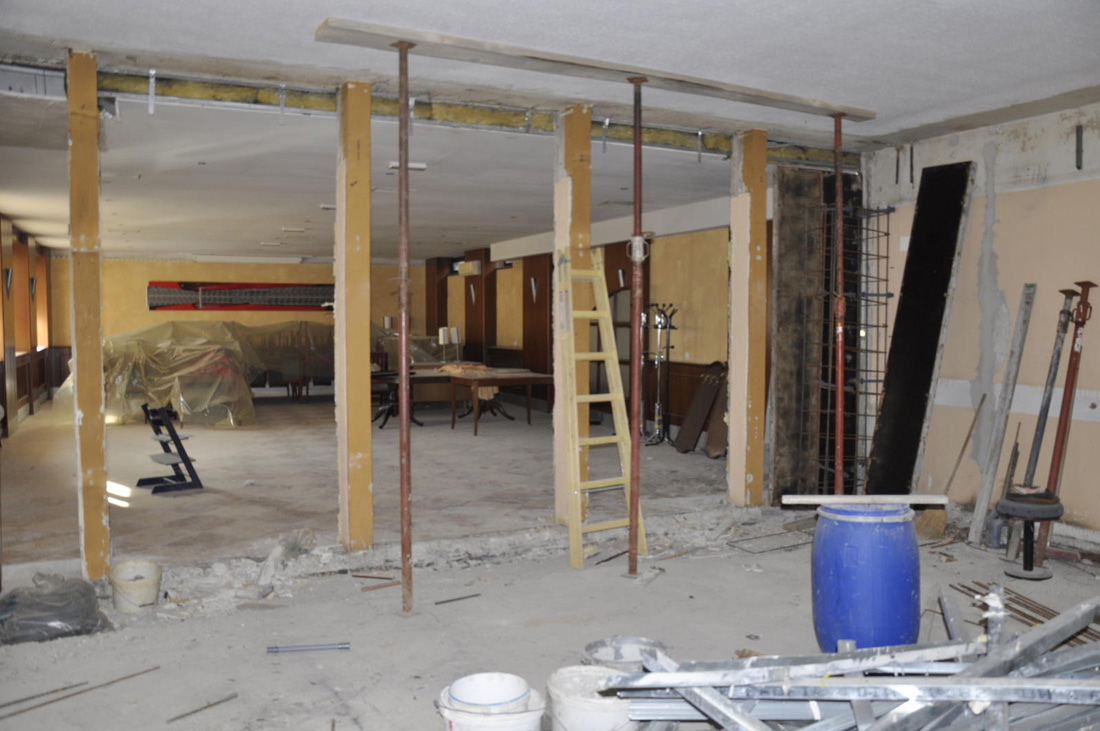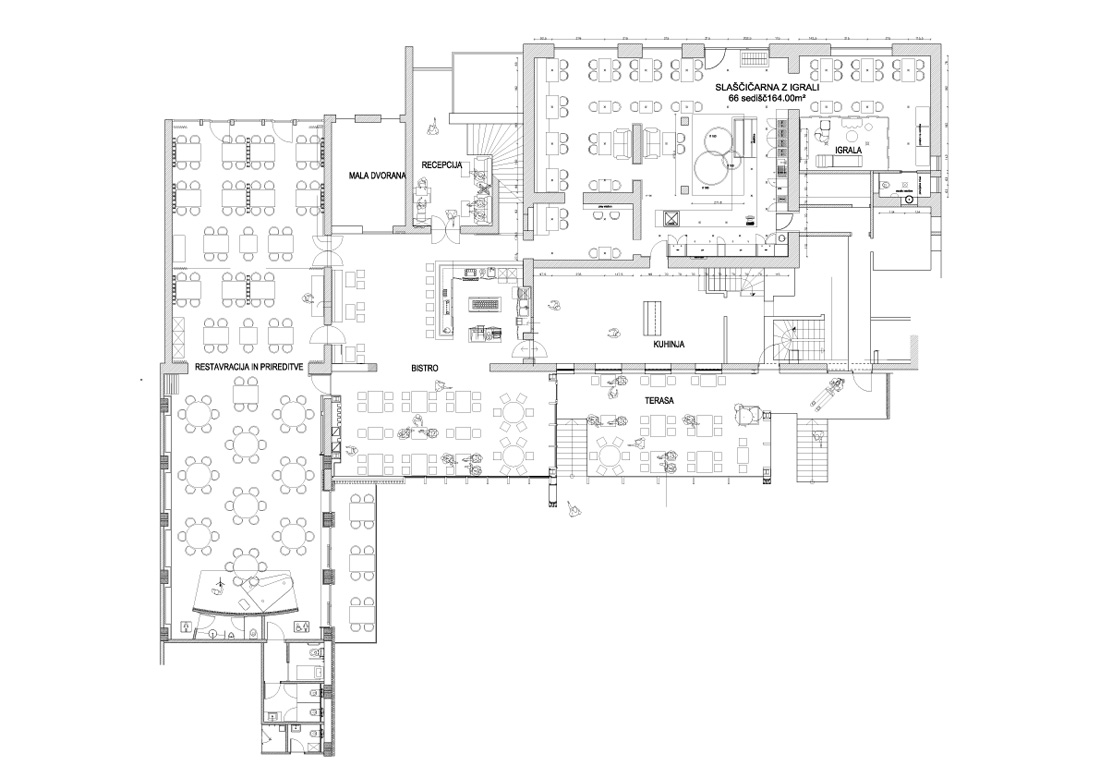 Credits
Interior
ARCH d.o.o.; Ivo Koritnik, Matjaž Križman
Client
Gostinsko podjetje Sevnica
Year of completion
2020
Location
Sevnica, Slovenia
Total area
540 m2
Photos
Dejan Dubokovič
Project Partners
Stilles Sevnica, Mizarstvo Sitar, Elektro Povše, Intra Lighting, Ksl. Oprema, Jani Medič TSE d.o.o.
Related posts
Powered by