Situated in an ordinary unplanned neighbourhood in Sarajevo, Half House is a new studio extension and refurbishment to the ground floor of a typical Bosnian 'family house' designed for a wheelchair user and his wife. In response to the disjointed, 'ad-hoc' character of the existing house and site, this simple, elemental and minimalistic architecture brings a sense of order and calm to its setting. The first completed phase of the project incorporates a large open-plan dining and living area; covered terrace; WC; and upper gallery.
Deep, floor-to-ceiling, joinery walls line the full length on both sides of the space. Treated like indoor facades, with in-built windows, seating, shelving, storage, and space for a future lift to the gallery, these elements transform the space in use. The natural oak veneer panels bring nature into the space, drawing on the forests of BiH, also referencing the traditional 'Musandera' timber wall cabinets of his-toric Bosnian townhouses. Glazed pocket sliding doors open the space and extend the living area to create the feeling of a large outdoor covered space.
What makes this project one-of-a-kind?
Half House is a beacon of hope for residential architecture in BiH, a country in which low quality housing has dominated since the 90's war. The project is a demonstration of creativity and relent-less determination to create good contemporary architecture and interior design, working with ordi-nary means often against the forces of the 'status quo', to improve the standards of living in a typi-cal unplanned 'family house' and neighbourhood context in postwar Sarajevo.
This project transforms the ordinary 'ad-hoc' site into an extraordinary, ordered, crafted, light and peaceful living space that makes a more generous and accessible home for a disabled wheelchair user client and his family. Many of the materials and products used were new to the builders. Good finishes and details were achieved on a low budget through good design, working closely with sup-pliers and craftsmen and phasing the build. As well as introducing a new semi-detached studio house typology to the area, the project sets a new precedent for quality housing in BiH.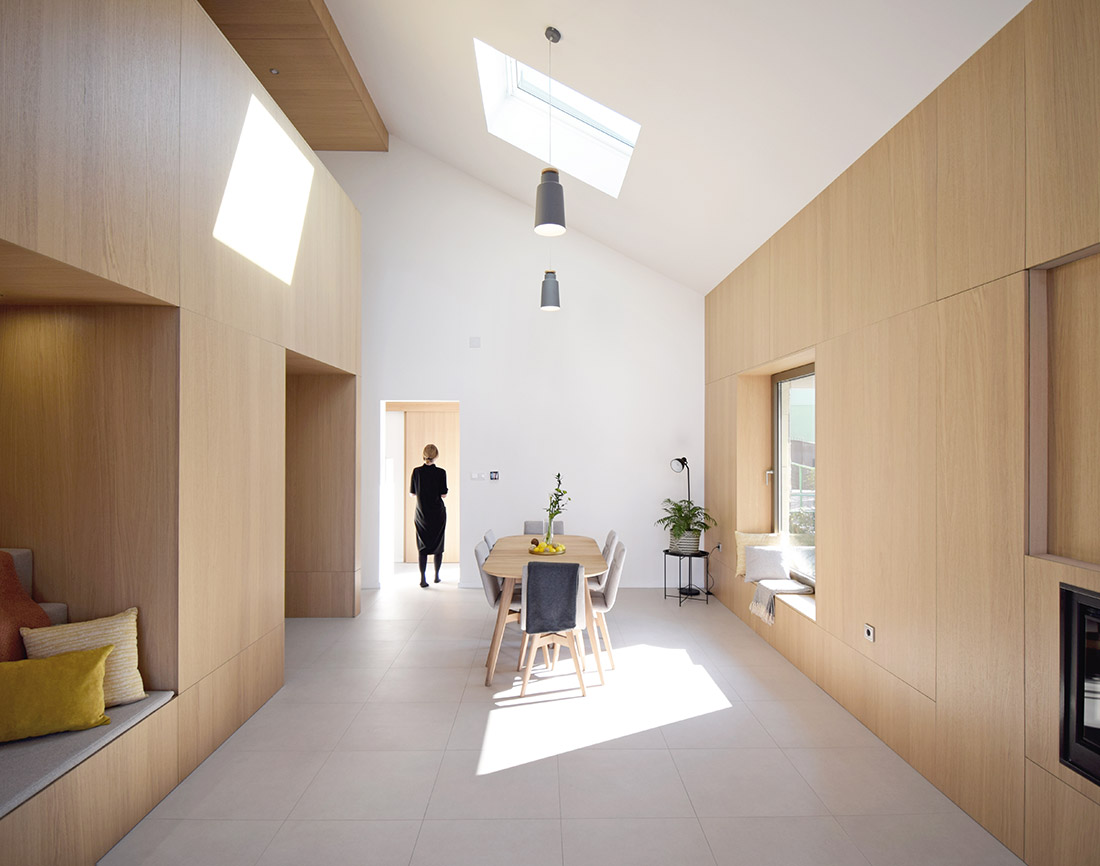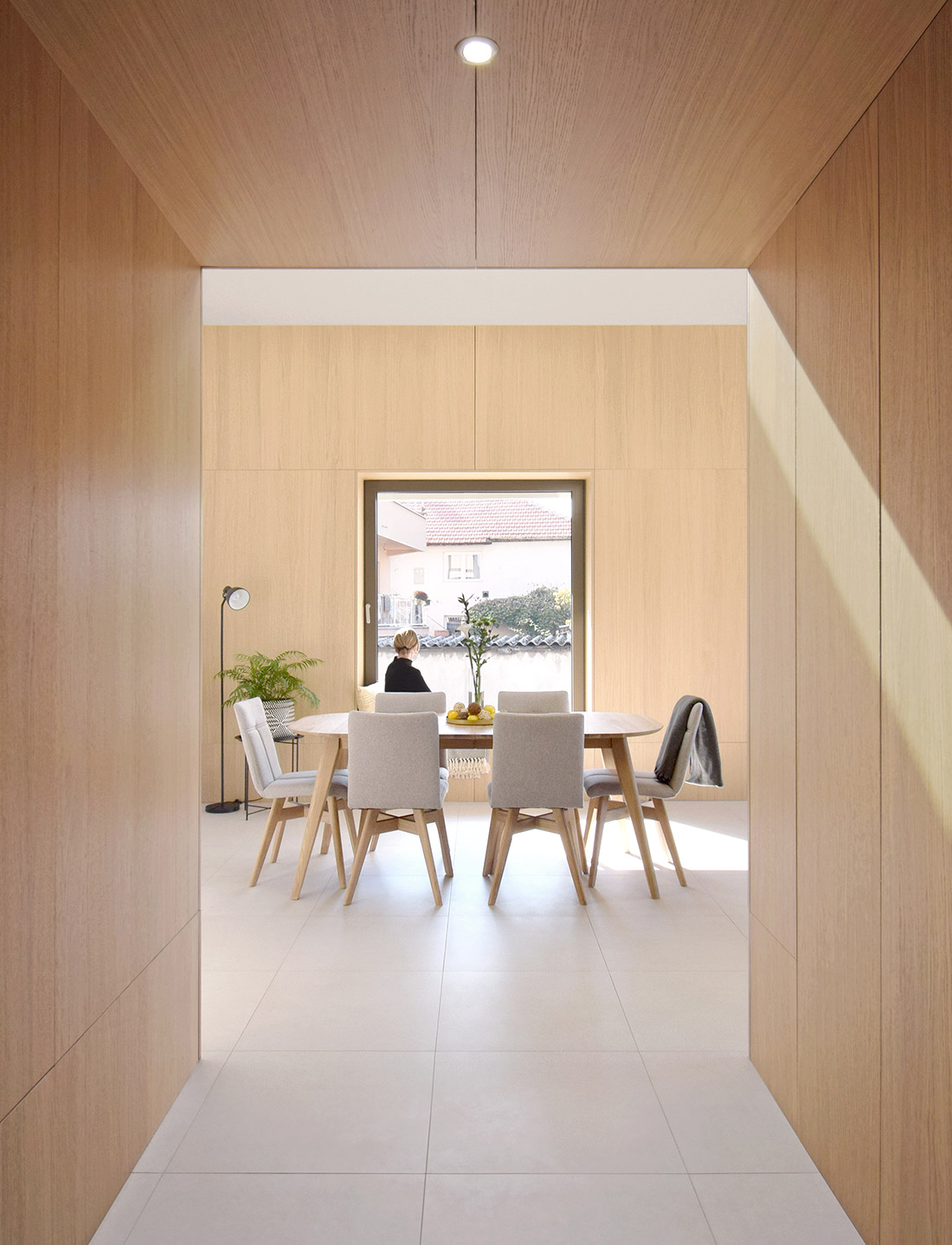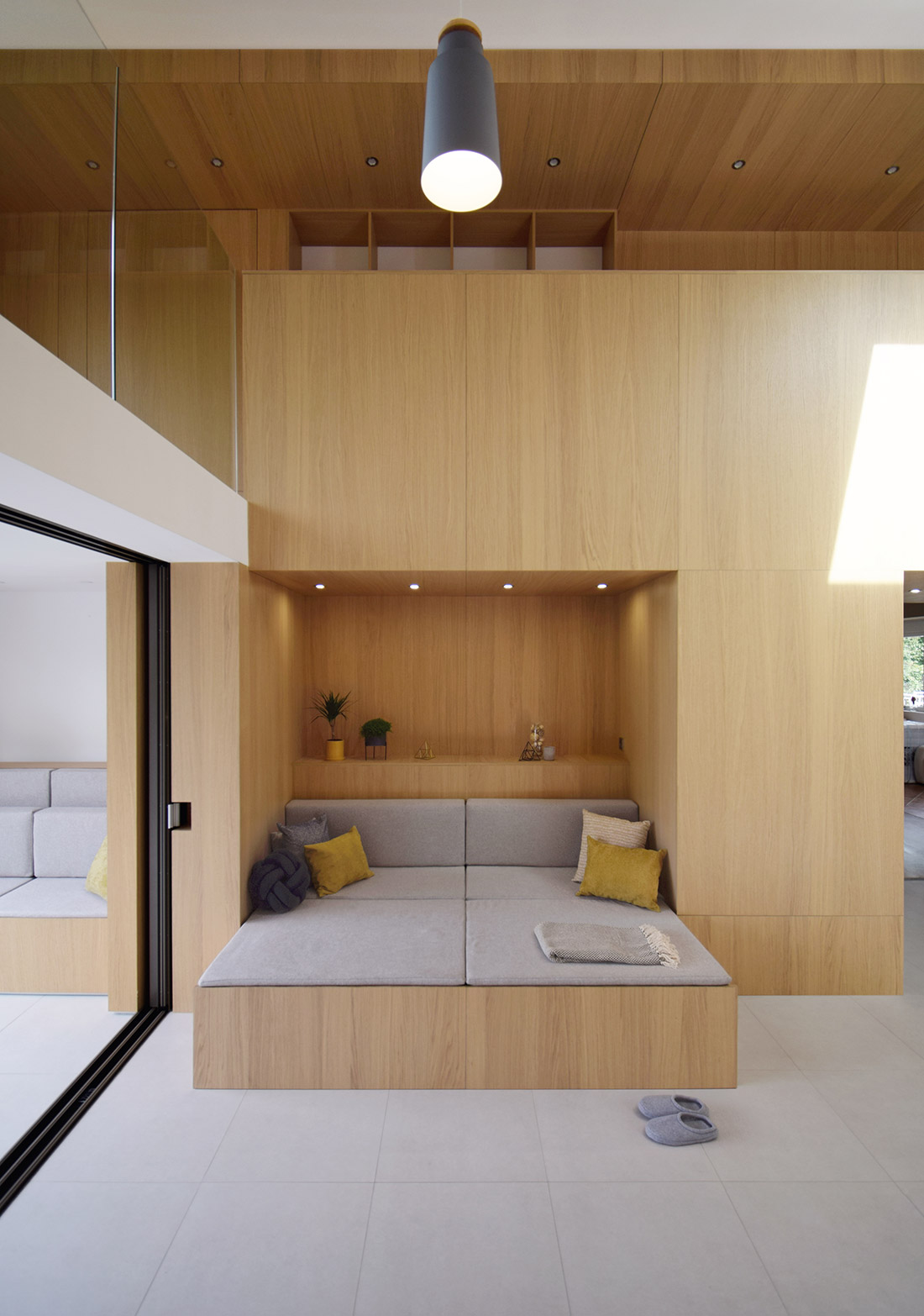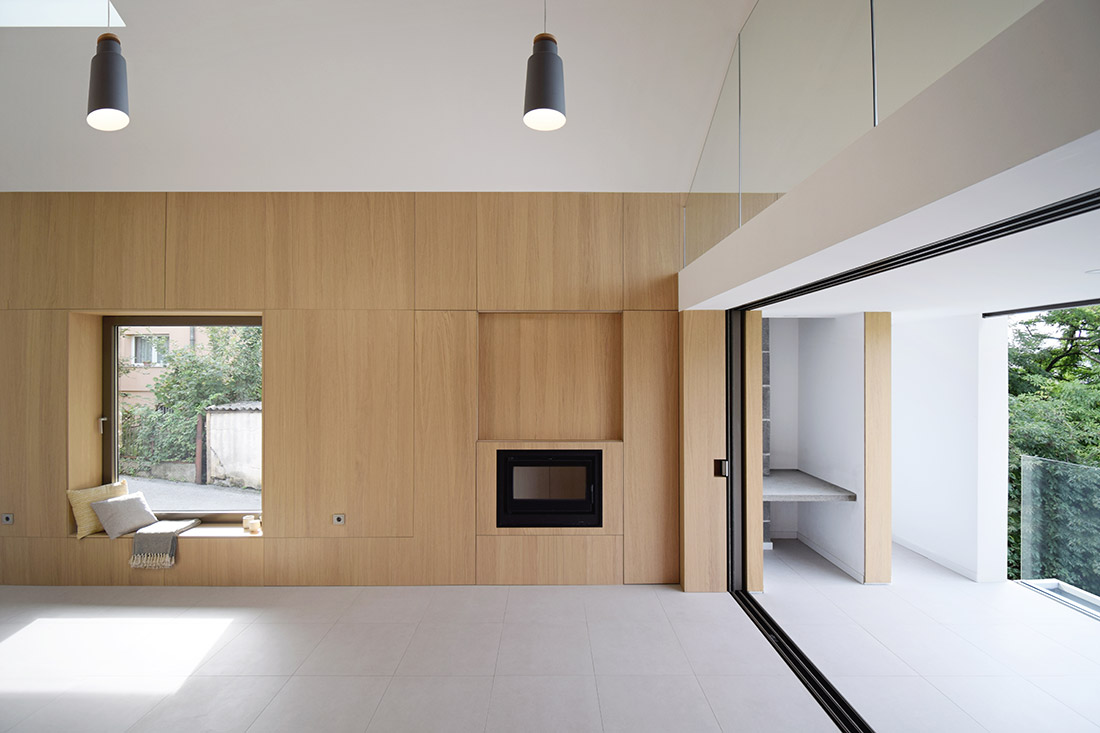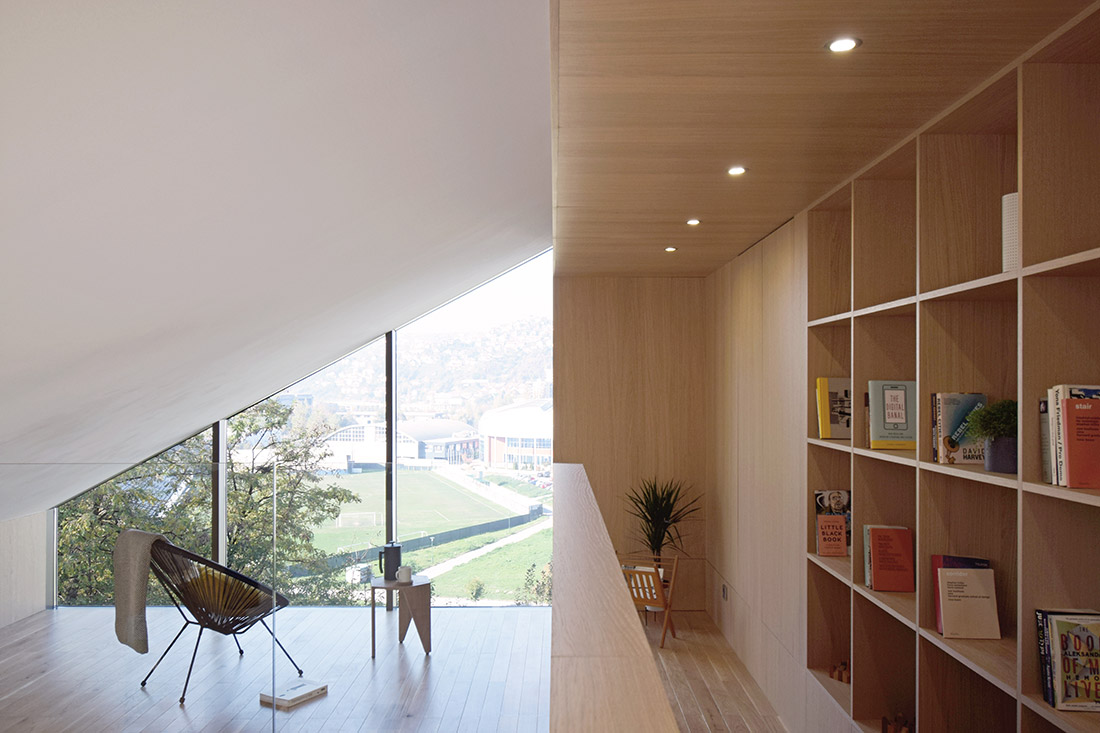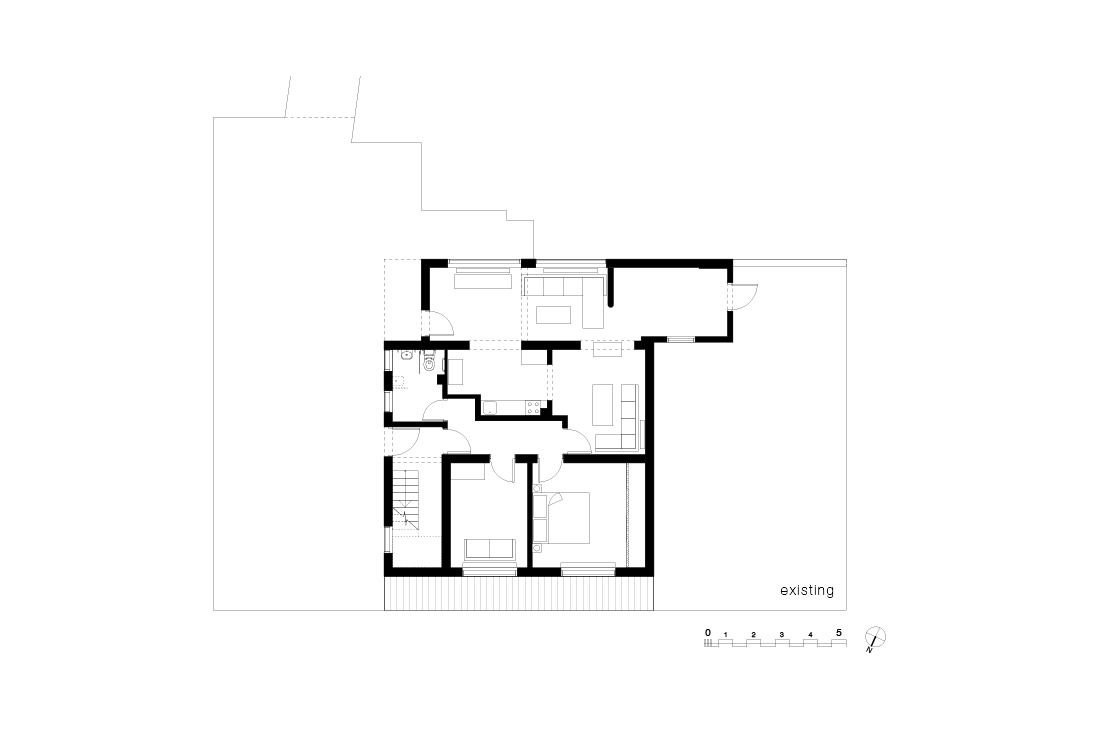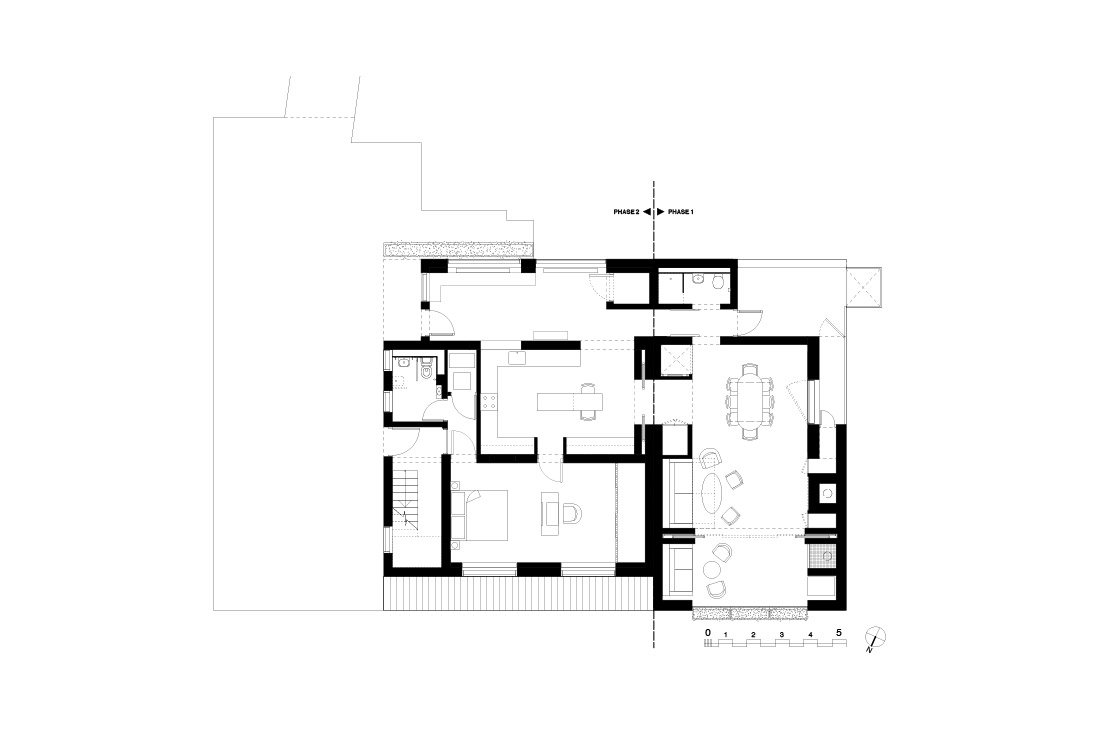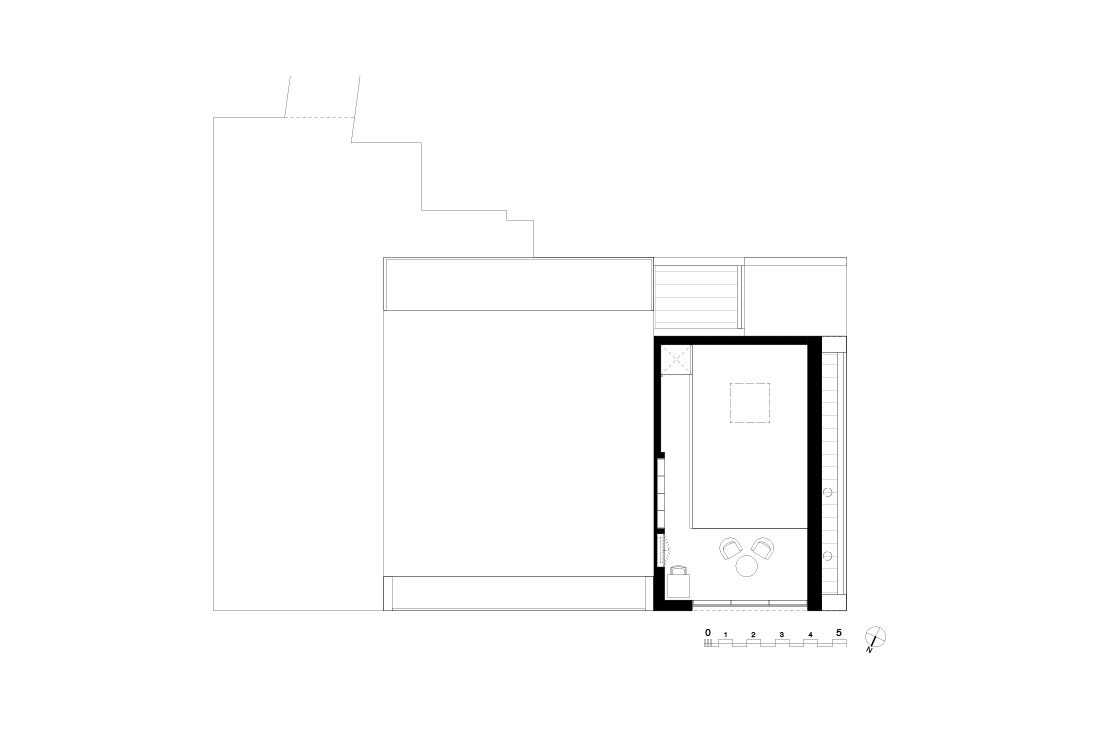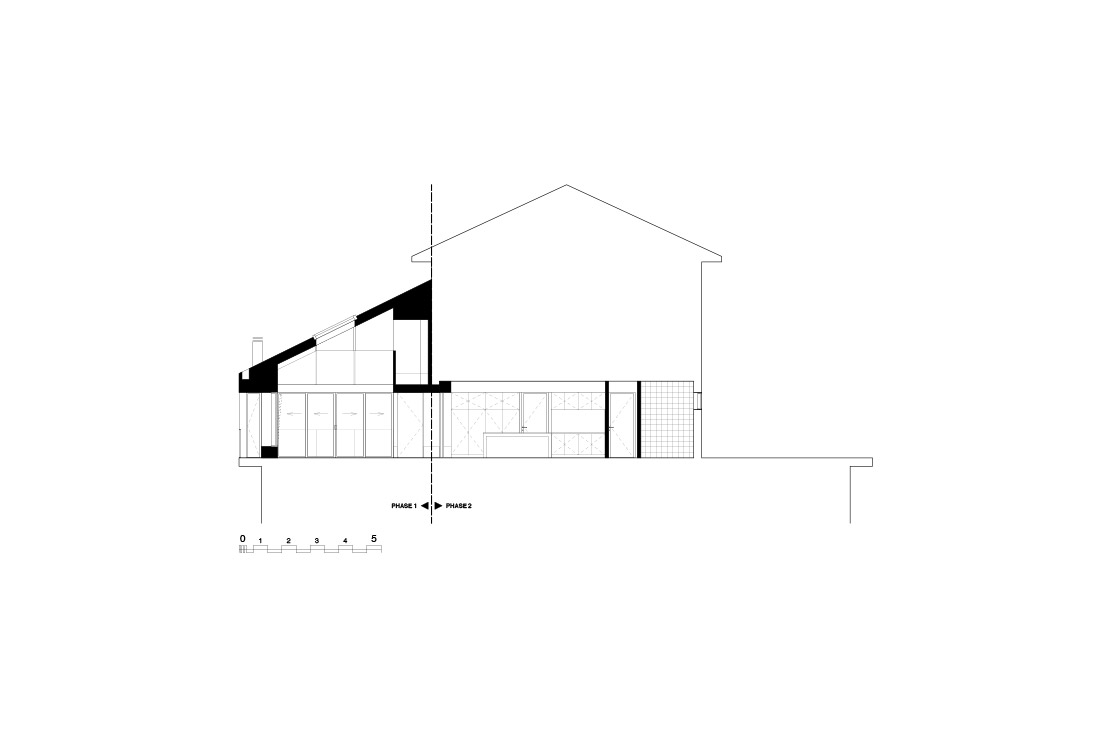 Credits
Authors
Projekt V Arhitektura; Vernes Čaušević, Lucy Dinnen
Photos
Projekt V Arhitektura
Year of completion
2019
Location
Sarajevo, Bosnia and Herzegovina
Total area
90 m2
Project Partners
T&E Sarajevo – Tarik Turković, Nivelir d.o.o., Mahir Šehić, Hano d.o.o. Sarajevo, JAF, Velux BiH, Stand-ard Furniture Factory, Katmar d.o.o., Phillips, Hager d.o.o.
Related Posts
Powered by