Air is a collection of dining room furniture distinguished by a lightness of being. This lightness is visual and physical – as best demonstrated by the dining chair's weight of approximately three kilograms.
Air table is a bold, yet simple structure. It can either have a solid wood tabletop or a glass one. It is flat-packed for efficient transport and can be disassembled after use.
The collection is produced in the following hardwoods: beech, walnut, oak and ash treated with a natural oil and wax finish. The beech option can be stained in palette ranging from black to light grey and sealed with polyurethane varnish
.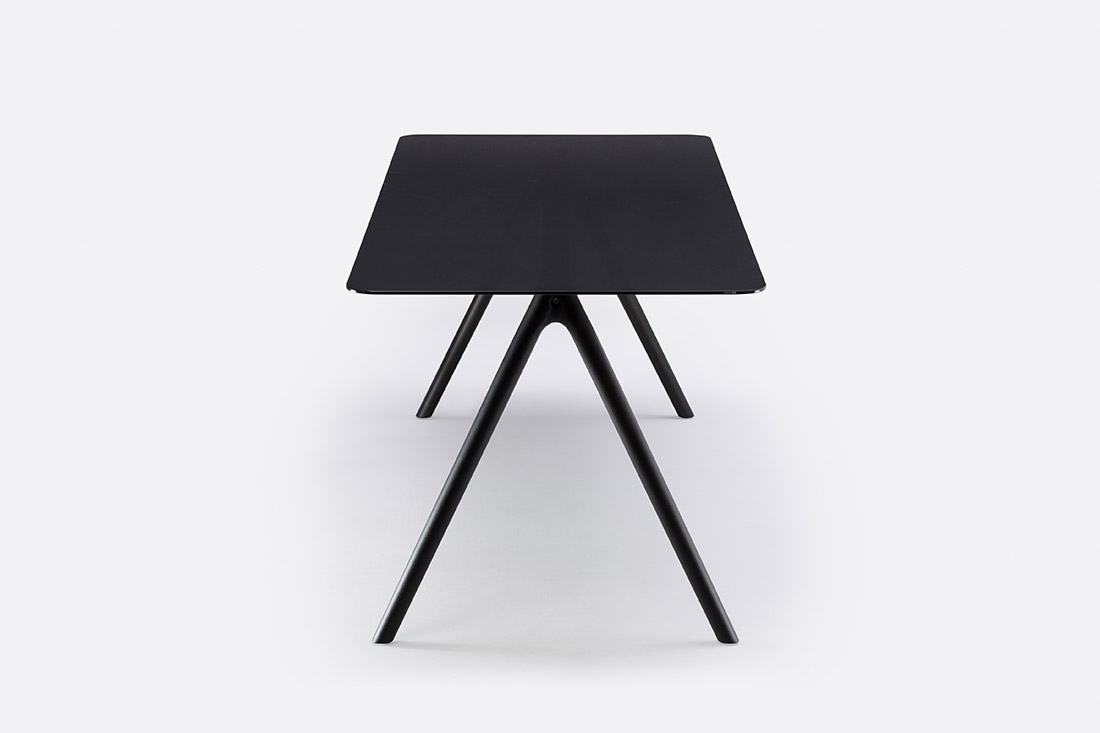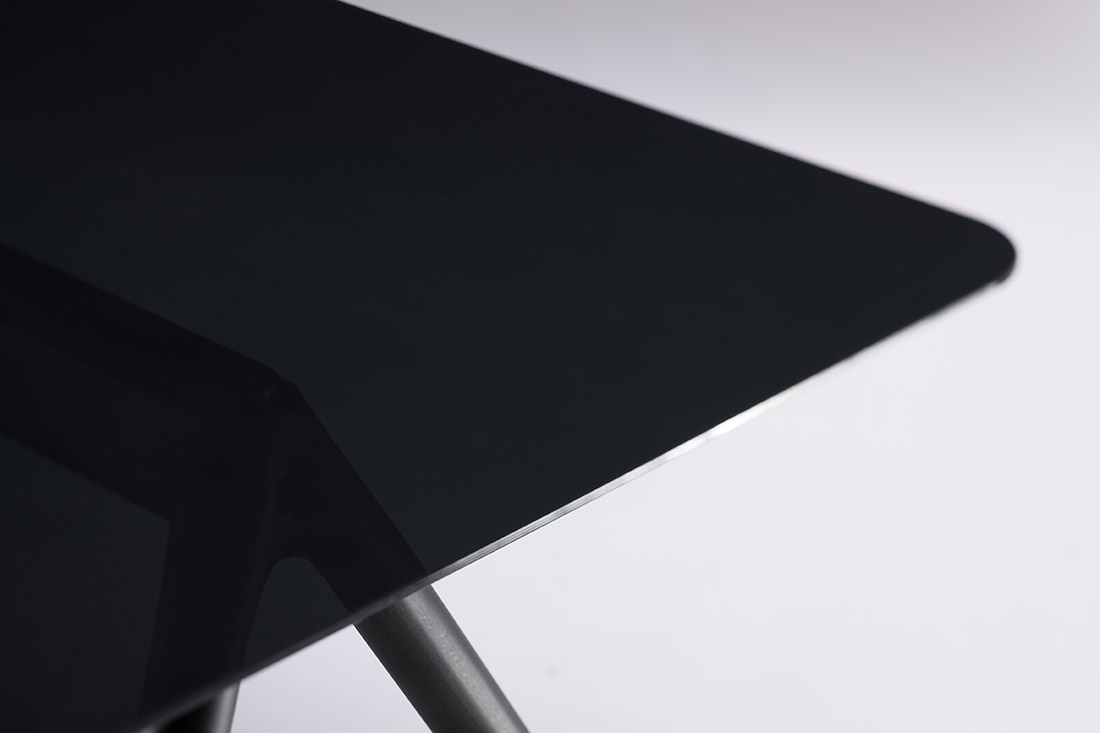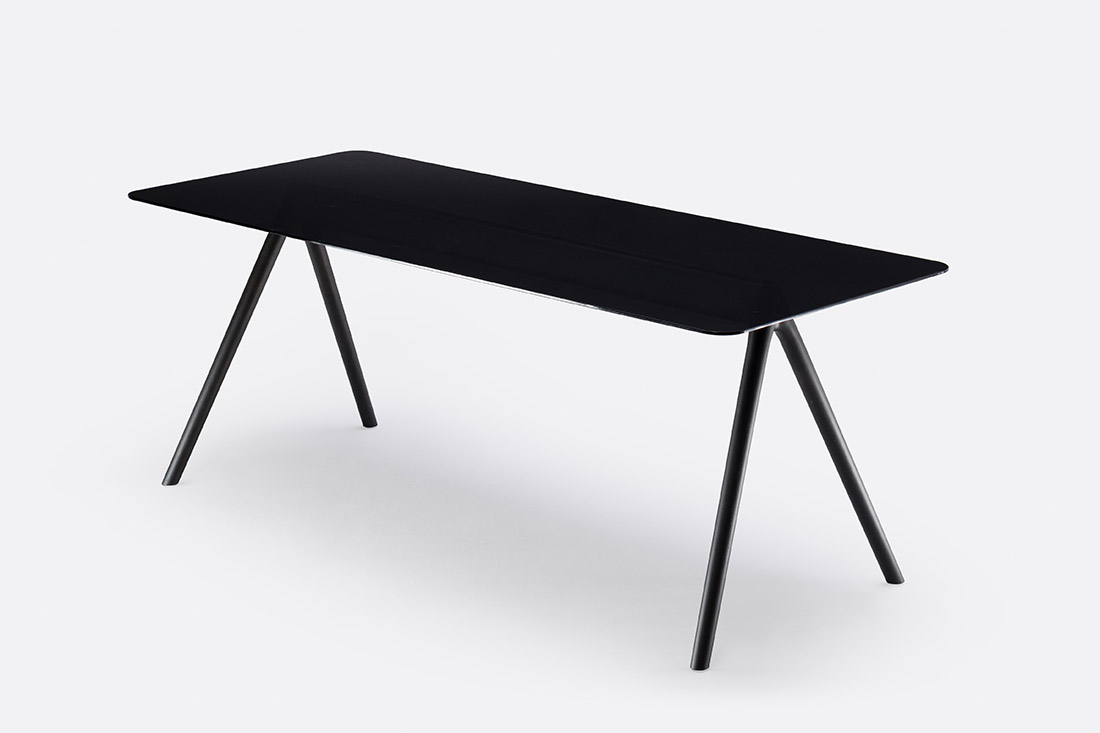 Air chair is the result of an experiment in combining a new, synthetic material with a traditional, natural one. The outcome is a dining chair with some of the performance of an office one and the warmth of the classical wooden chair. These material choices make the chair breathable and comfortable.
The fabric is a strong, self-supporting, C2C-certified polyester mesh. The majority of it is made of recycled polyester. It is fixed to the hardwood frame using staples, so it is easy to separate the two materials and to reuse or recycle them in their original composition.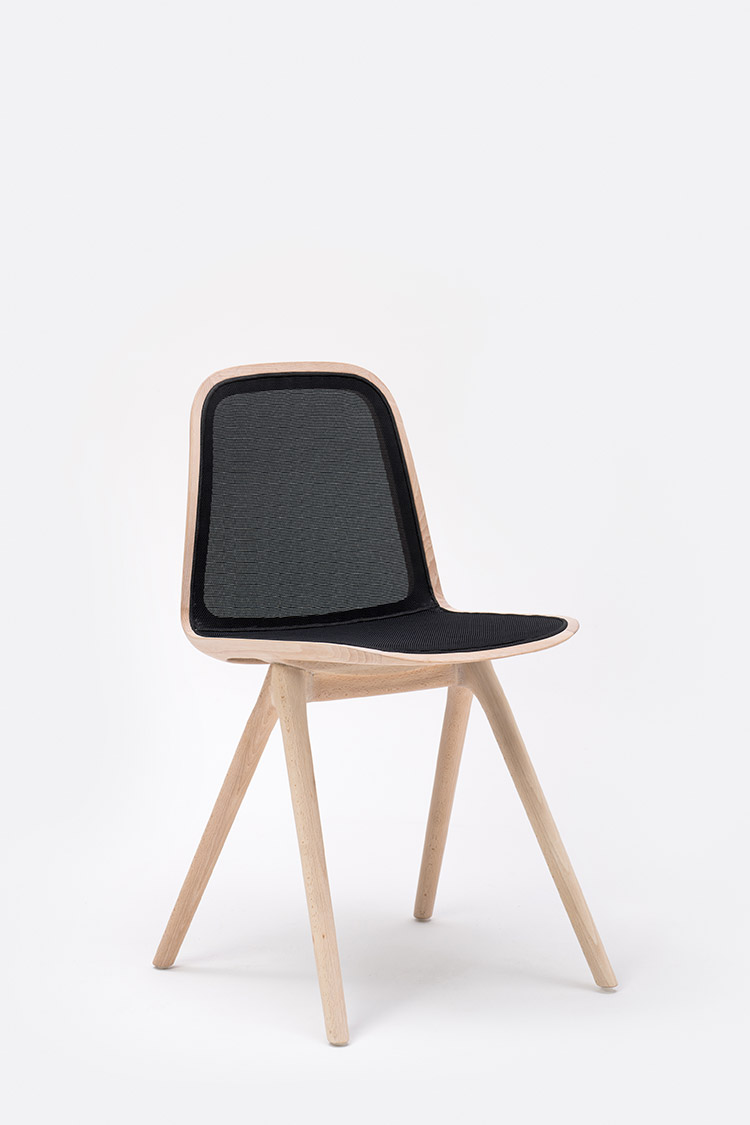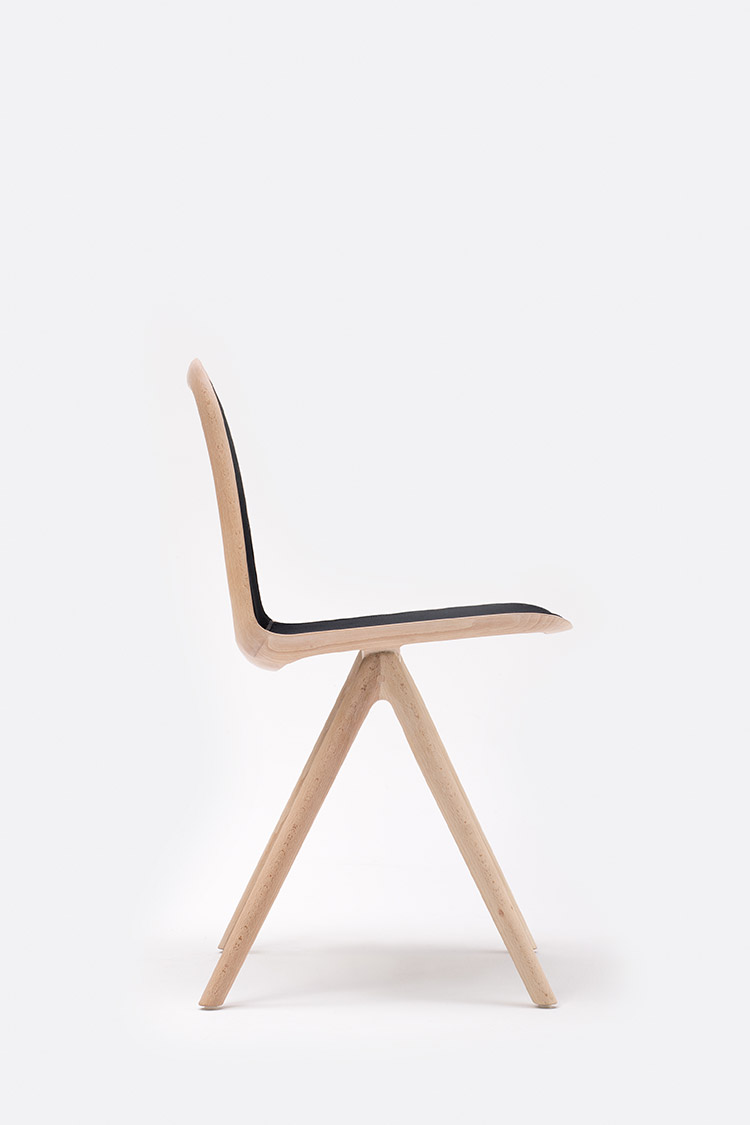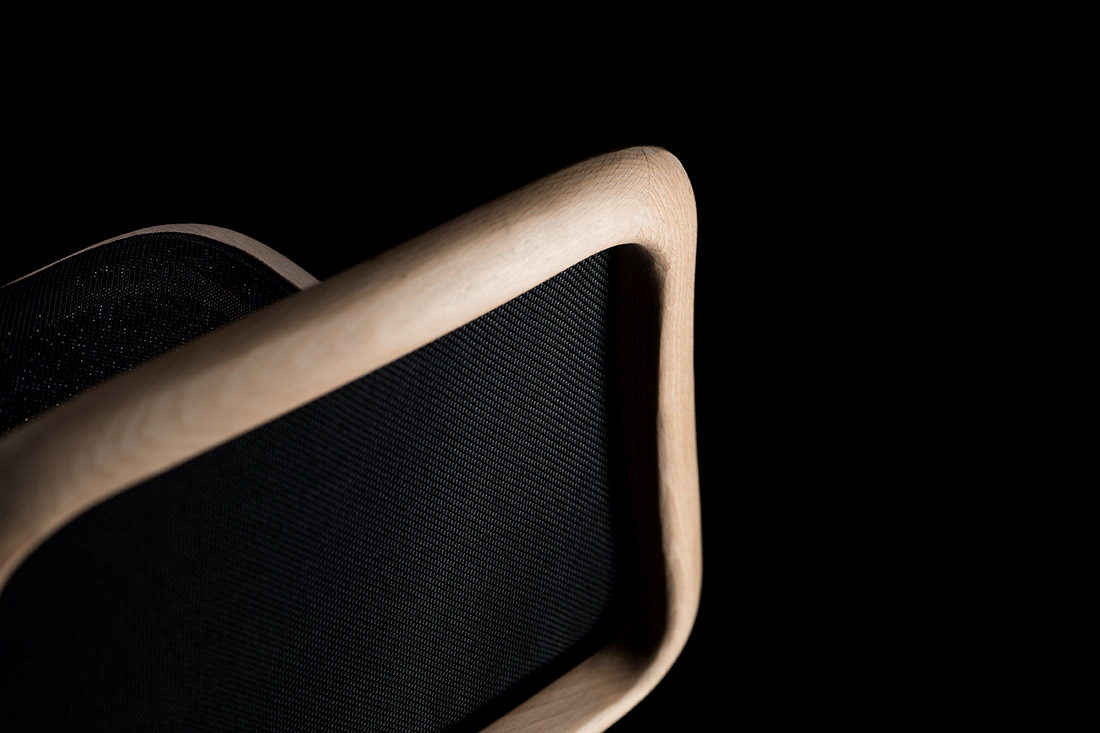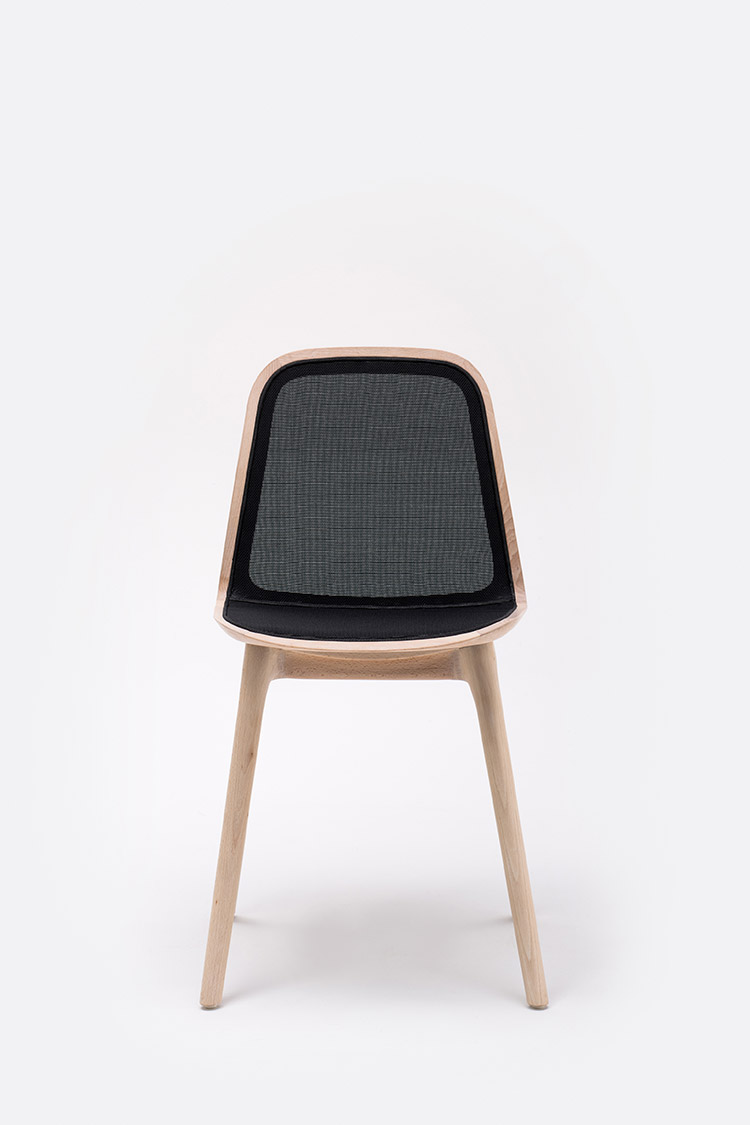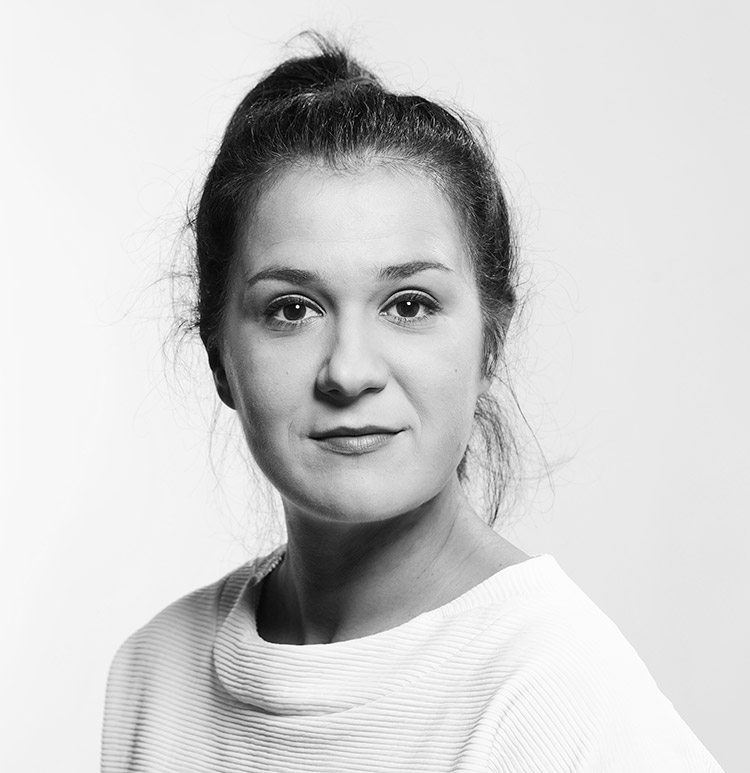 About the designer:
Nataša Perković is a product designer from Sarajevo, Bosnia and Herzegovina. She aims to fuse aesthetic value with innovation and business. This is Nataša's way of inspiring people to enjoy her design for many years to come.
Nataša teaches at the Academy of Fine Arts, University of Sarajevo.
About the producer:
We are Masters&Wood. We are a design oriented solid wood manufacturer situated within high end furniture market. Our position allows us to release the full measure of innovative energy and reach new heights in solid wood expression.
MS&WOOD facilities are situated in the idyllic town of Fojnica, Bosnia and Herzegovina. Drawing from Fojnica's extensive woodworking tradition, MS&WOOD manufacturing facility is the place where innovative minds meet cutting edge technology – where classical carpentry techniques meet advanced 5 axis CNC machining technology.
We open our doors to knowledge exchange. This open mindset has led us to become a regional R&D centre of choice for designers who deliver progressive design solutions. We see knowledge exchange as the first step in our exciting journey whilst working hard to reach the new heights in solid wood expression.
MS&WOOD works with hardwood species such as European and American walnut as well as oak and ash. Each tree is proudly sourced from FSC (Forest Stewardship Council) Chain of Custody certified forests.
FILE
Designer: Nataša Perković
Producer: : MS&WOOD
Country: Bosnia and Herzegovina
Year of production: 2018/2019
Photos: Eldin Hasanagic
Text provided by the authors of the project.