What can a garden represent actually? Is it just a place determined by human beings to satisfy their needs, or a platform of coexistence? Those where the questions that led us to consider juxtaposition of different natures (including the most difficult one – the human nature) side by side, in order to achieve coherence in fragmented reality. The main idea in the projecting of Garden was to create a place whose emphasis will be put on the materials, the naturalness that will take the visitor to some other dimension. The space is visually and conceptually divided into three parts. Beginning with a common, outside terrace which one part of it looks like a typical Tetovo café and the other part is transformed into something different, some kind of amphitheatrical sitting that is multifunctional and can be altered according to the client's needs. Crossing the terrace, we get ourselves into the central biophilic part combined with elements of the vernacular architecture – the house. So that, in the end, we get to the most expressive part of the object, the mirror cave which with its interactional way of sitting connects us with the will to play accompanied by different reflections that are a result of the three sided mirror areas. What is impressive in this whole mosaic of different spatial samples is the principal of self-serving that engages the subject to be a part of this whole naturalness and the process of arranging his plate with healthy food.
What makes this project one-of-a-kind?
Typical accent of the whole project is the materialization creating of an easy open and warm atmosphere using natural materials. The main emphasis is put on the wood i.e. houses made of plywood in the form of wood shingle (typical roof element), unique elements for sitting made of recycling material cardboard. Ceiling covered with branches full of recycling paper flowers. A lot of plants and natural moss.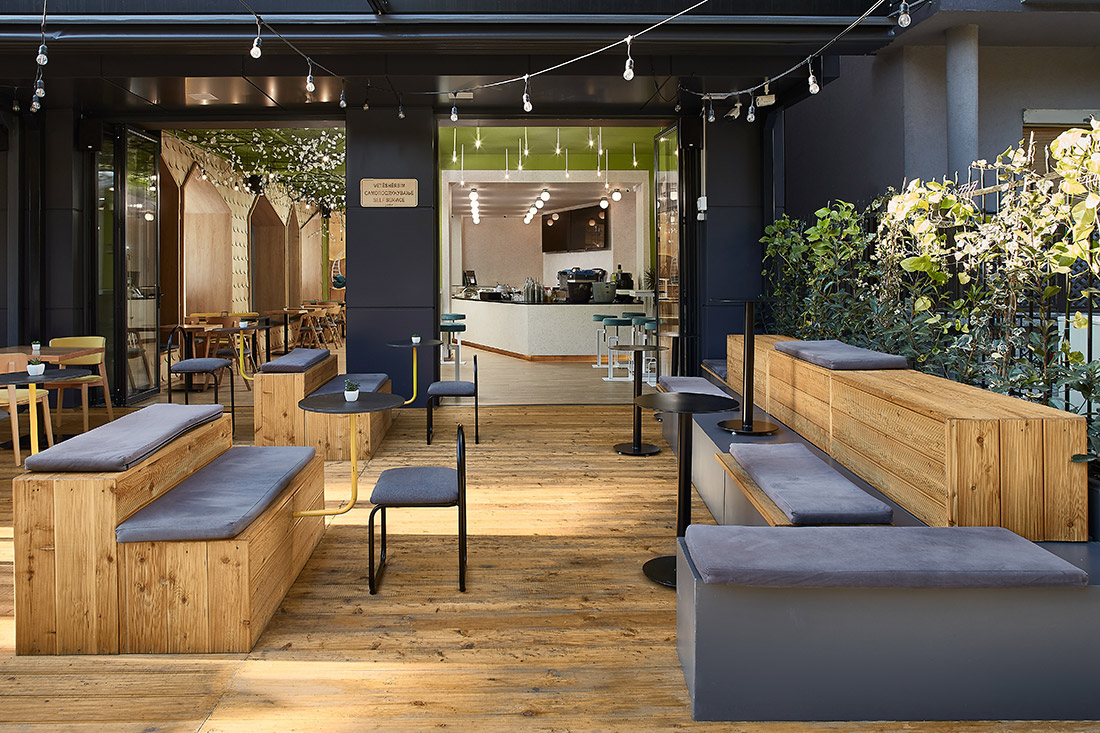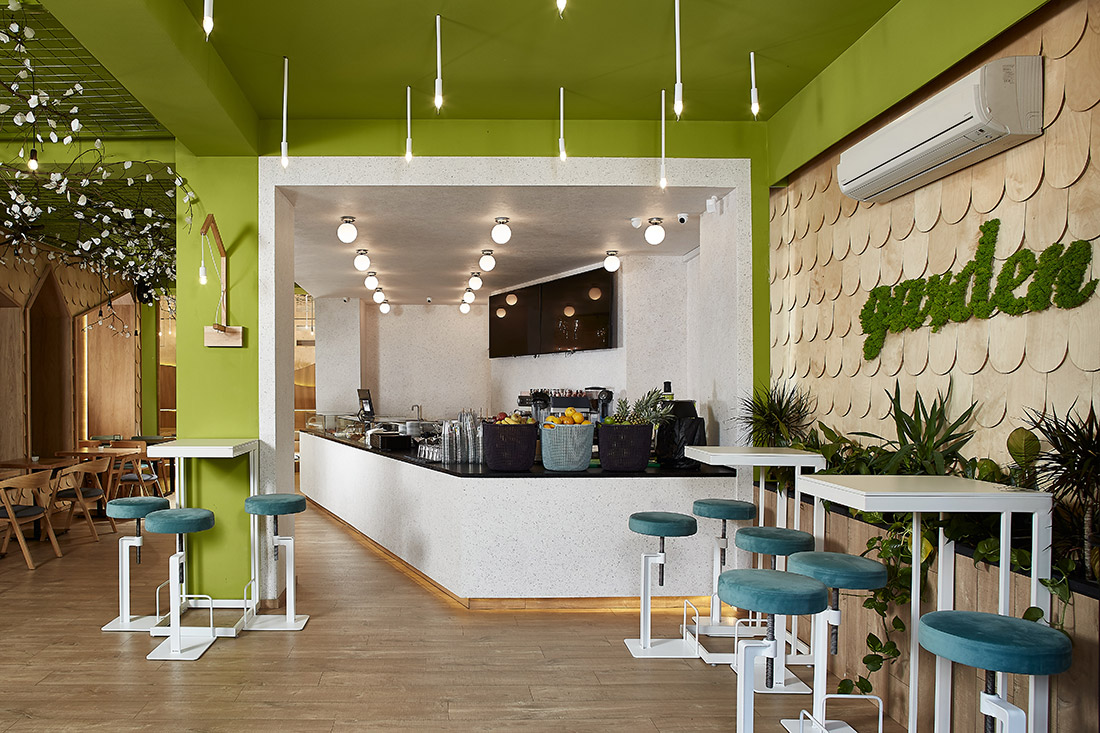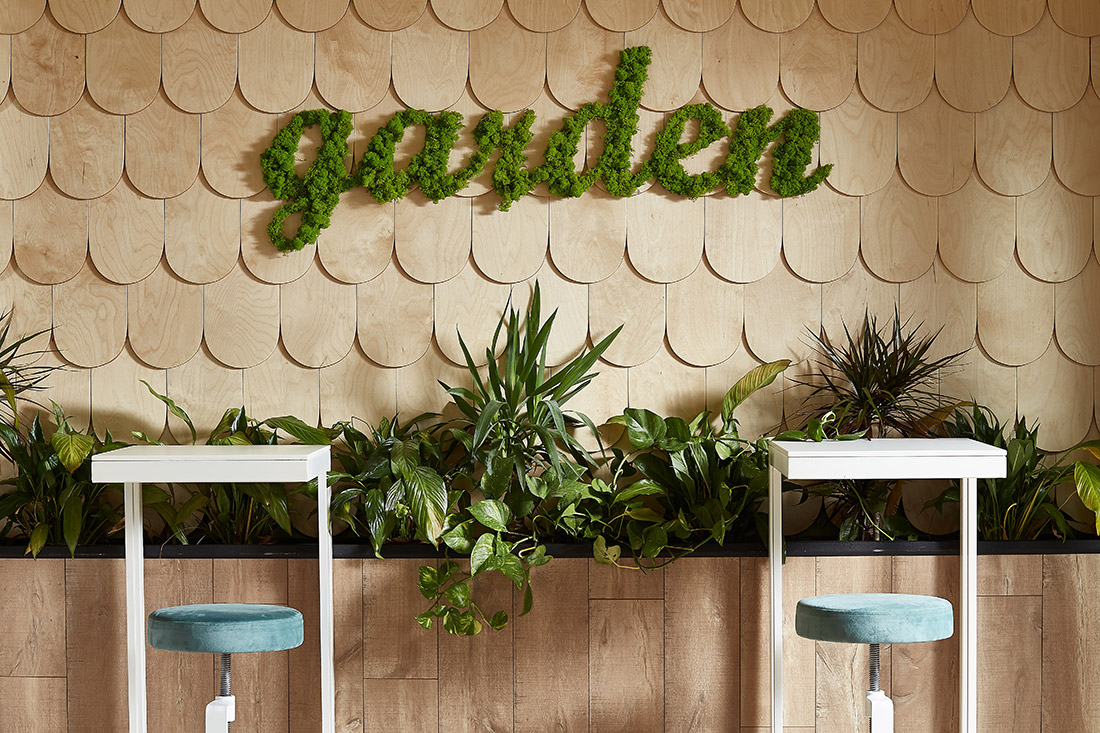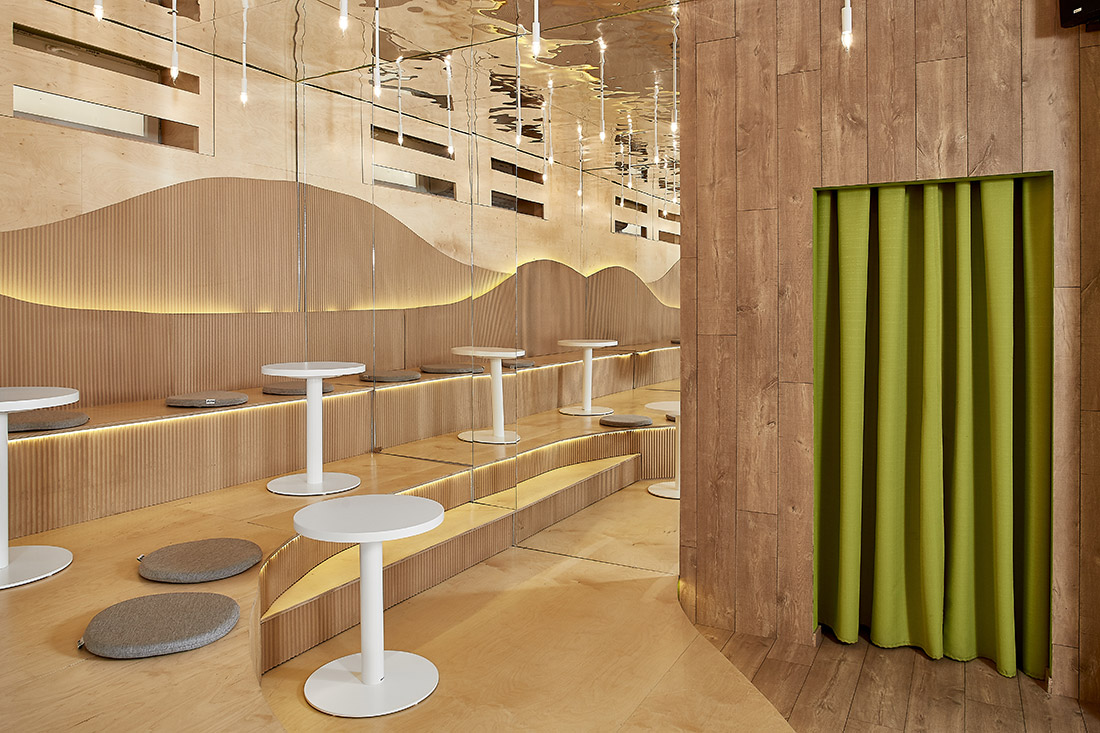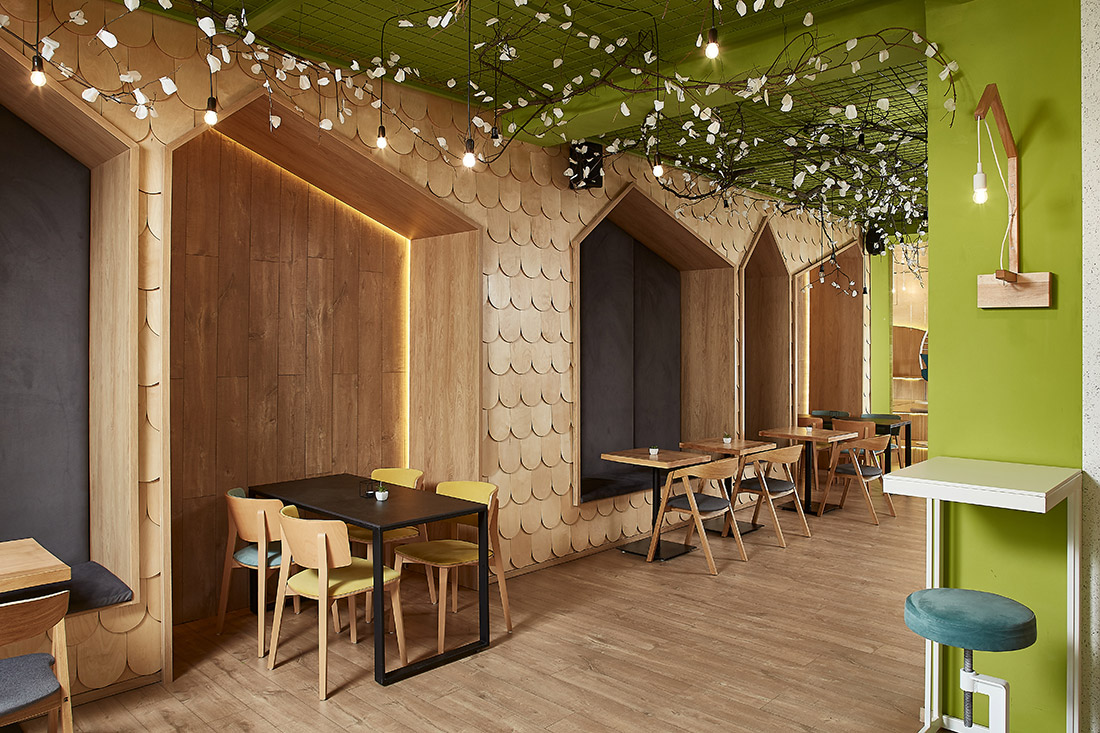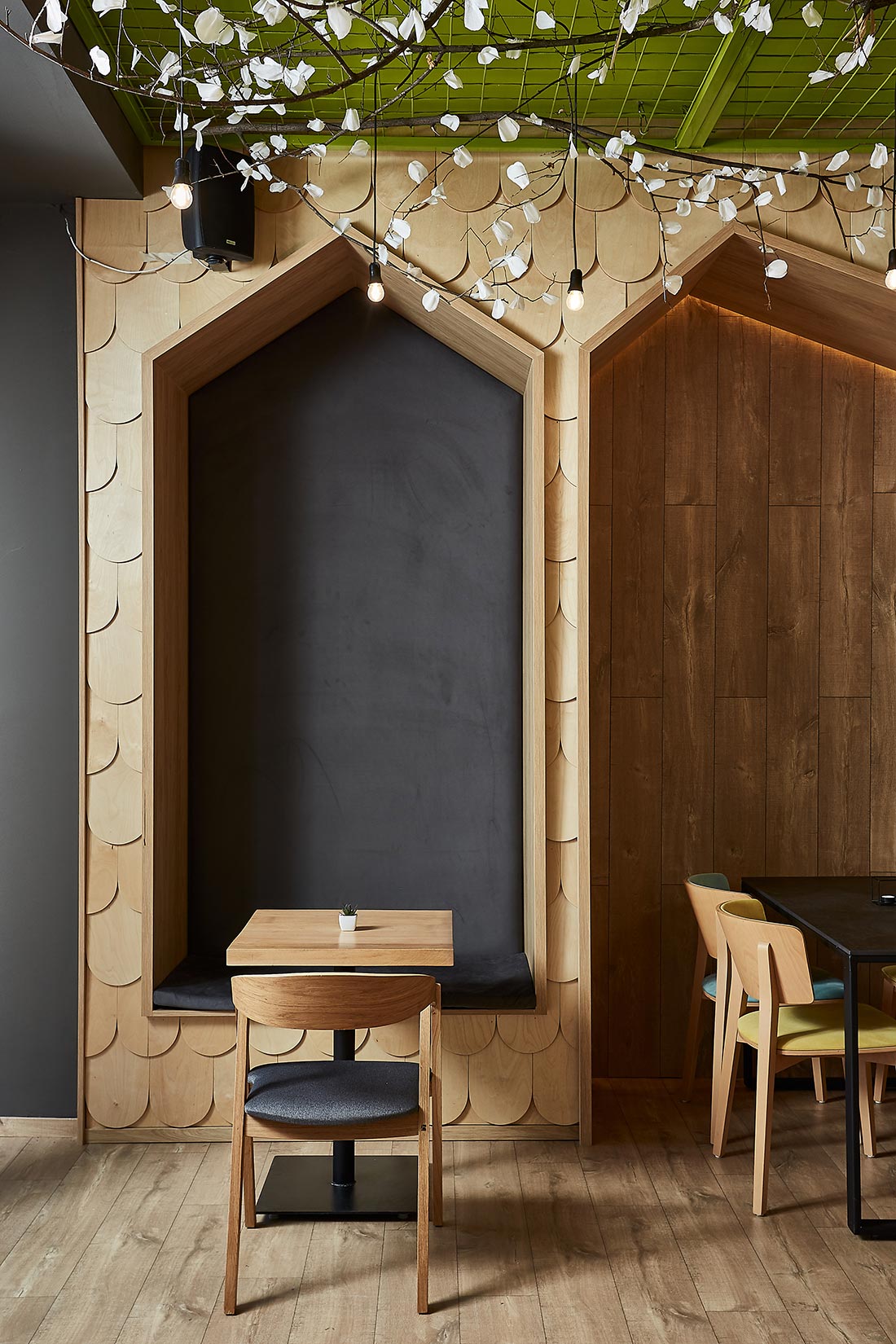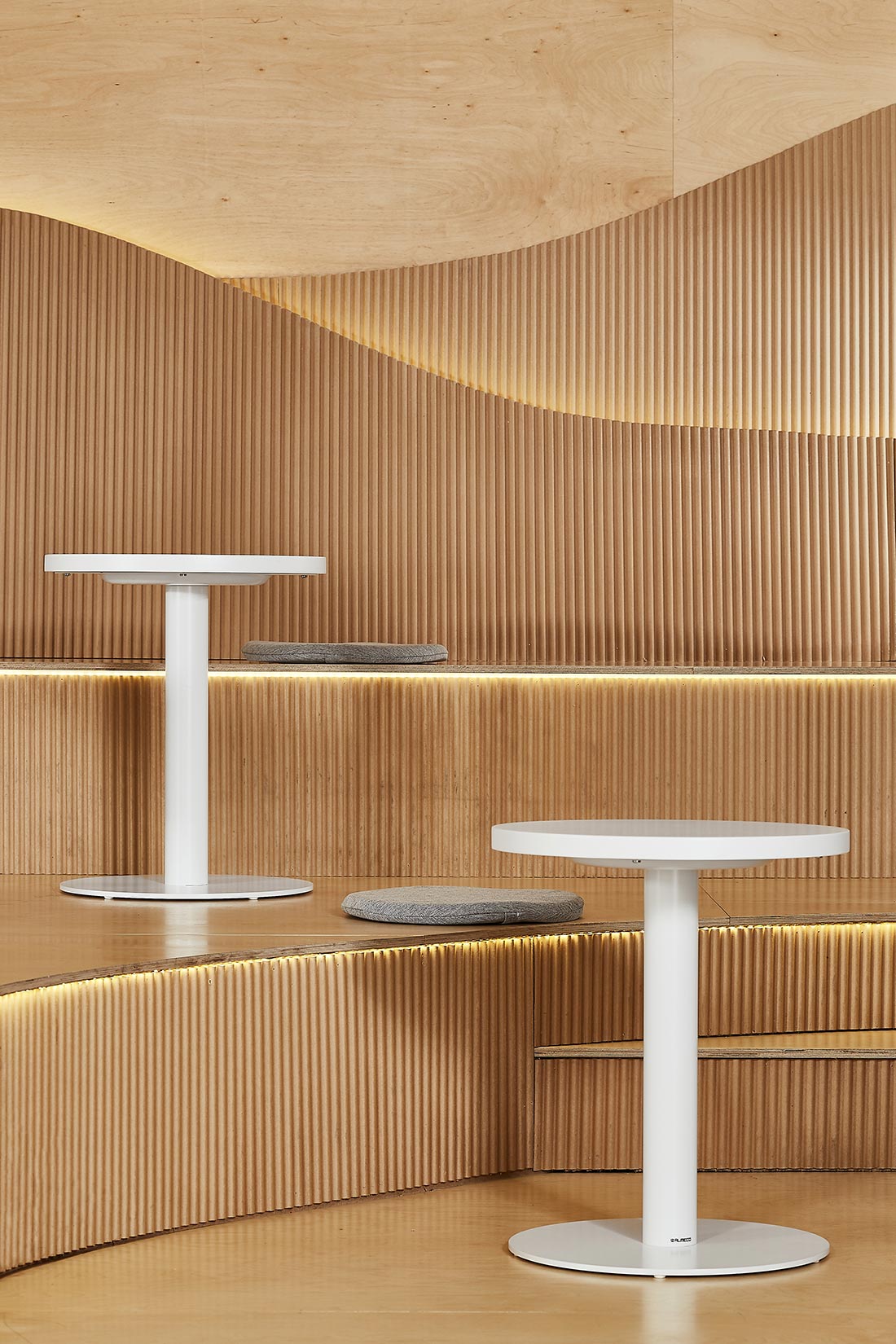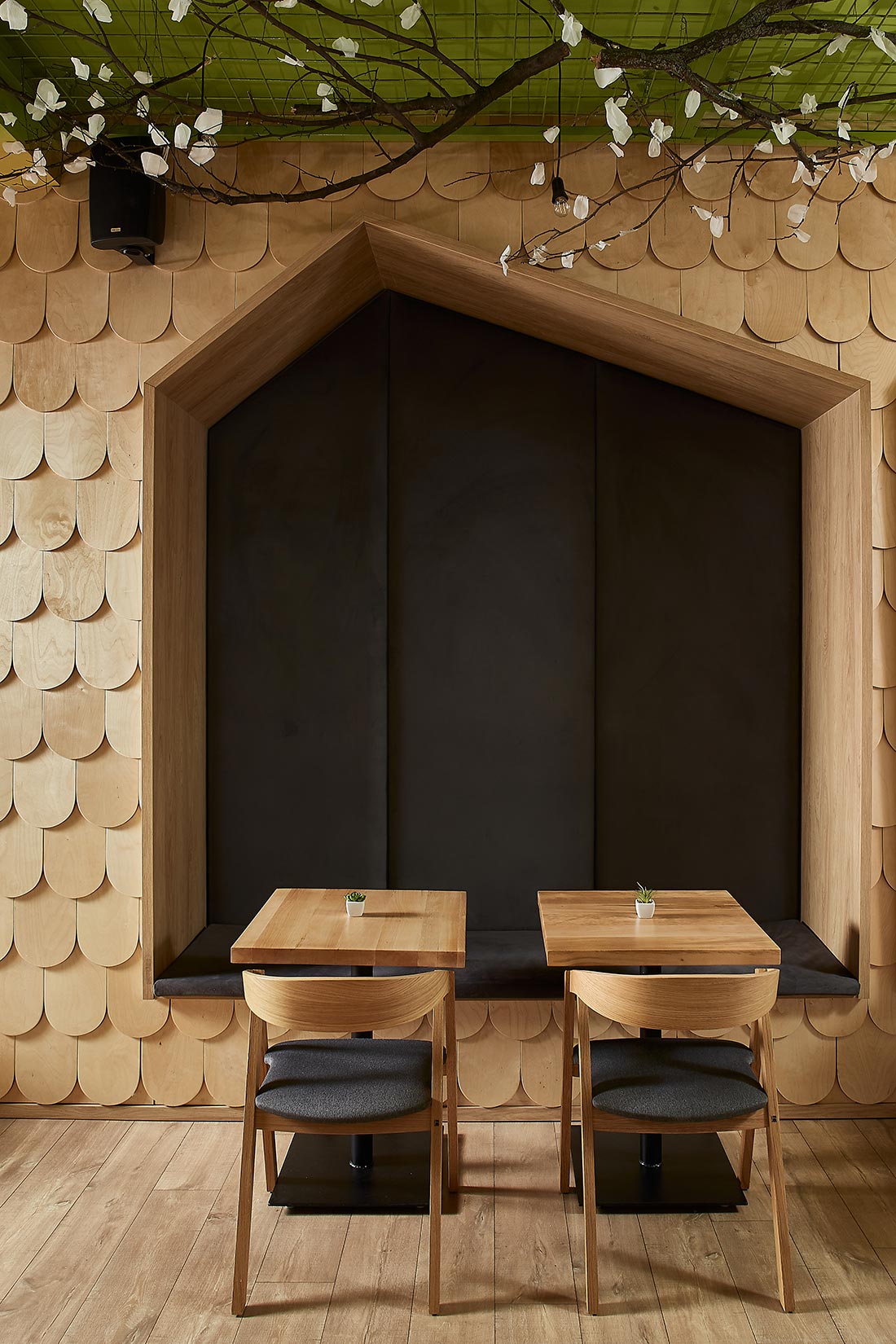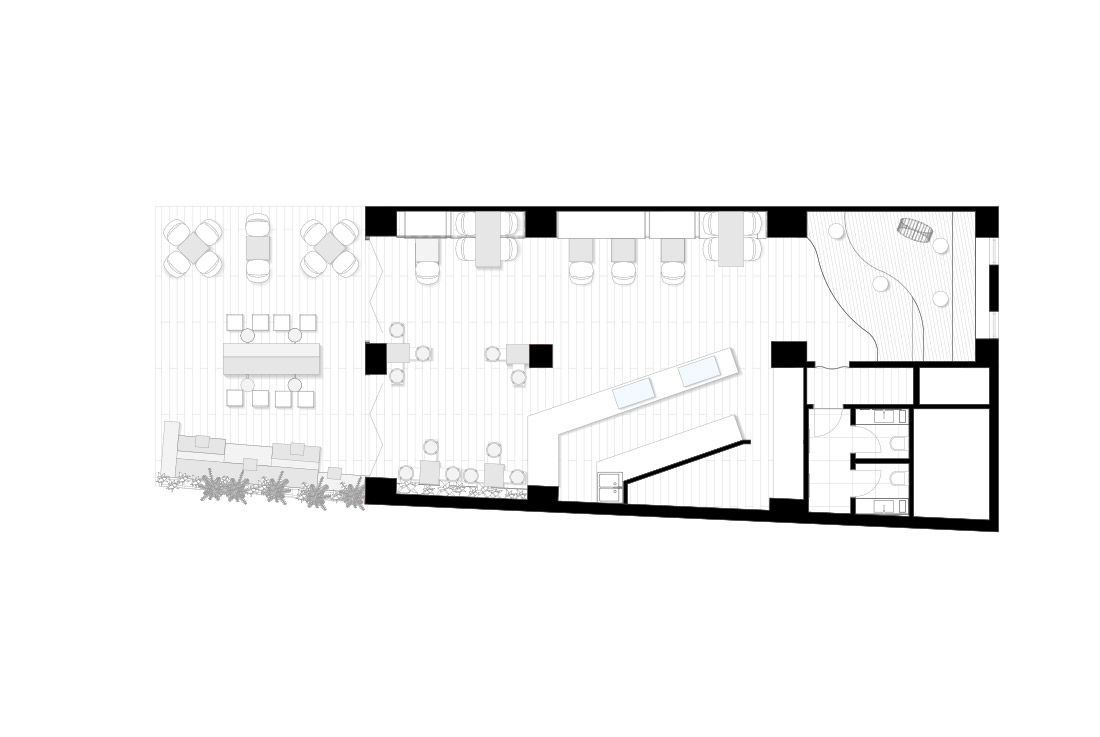 Credits
Authors
LD studio; Afrodita Luarasi Abdiu, Naime Salii, Burim Abdiu
Client
Garden
Photos
Vase Petrovski Amanito
Year of completion
2019
Location
Tetovo, North Macedonia
Total area
160 m2
Related Posts
Powered by