The SD Residence occupies a compact plot, located in a rationally urbanized late 70s neighborhood in the outskirts of Tetovo, Macedonia with a panoramic view towards the Sharr Mountains. At the heart of the home, wooden sculptural stairs set on top of each other define an axis for vertical circulations around which all spaces are organized. While on the ground floor they emancipate the living room from the private master bedroom, upstairs they separate the master and secondary bedrooms and the common area on the top floor. The interiors are made of white wall surfaces and dark solid wood floors. The layout of the spaces leaves enough room for free circulation between the furniture and allows for an individualized reading of each piece. The facades are clad in a puzzle of white boards of hanging panels, interrupted by recessed windows of varying dimensions set at different heights to frame views of the surrounding mountains.
What makes this project one-of-a-kind?
The design of the SD Residence is driven by the content and its urban context. White volumes with various programs are stacked to form a structure incorporating several voids that become terraces or spaces into which windows and planters are slotted. Altogether, the SD Residence provides an environment that is simultaneously a lush celebration of the client's many accomplishments, and warm and casual space for both physical and mental relaxation with family and friends.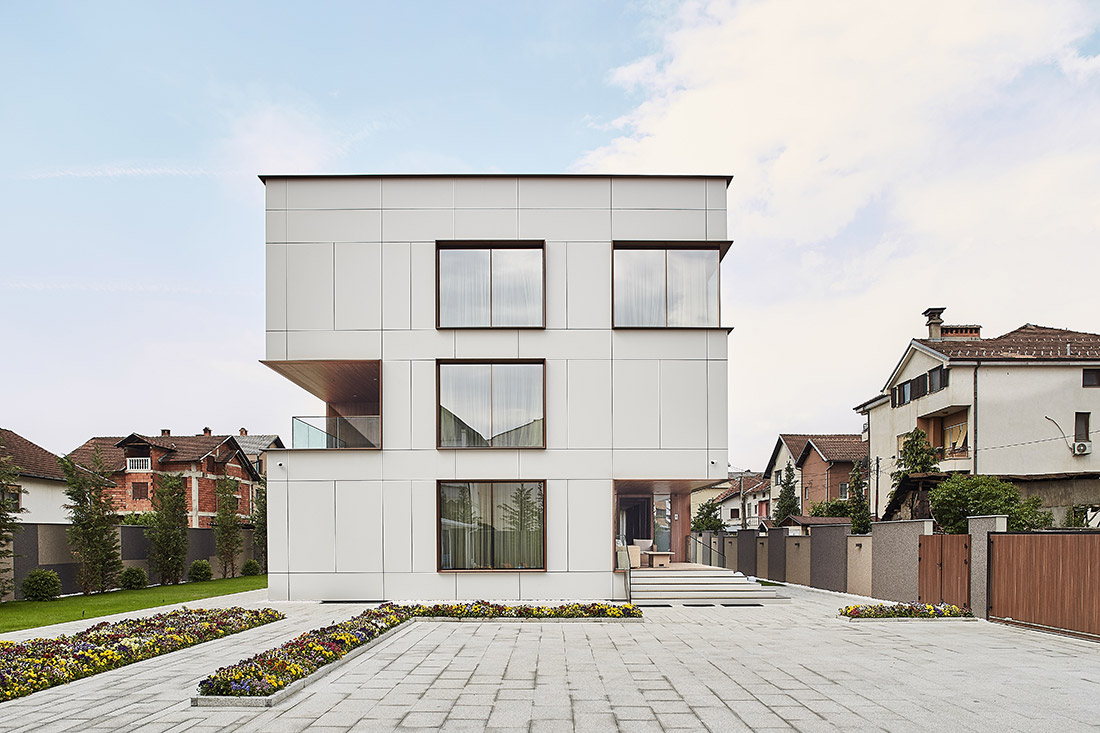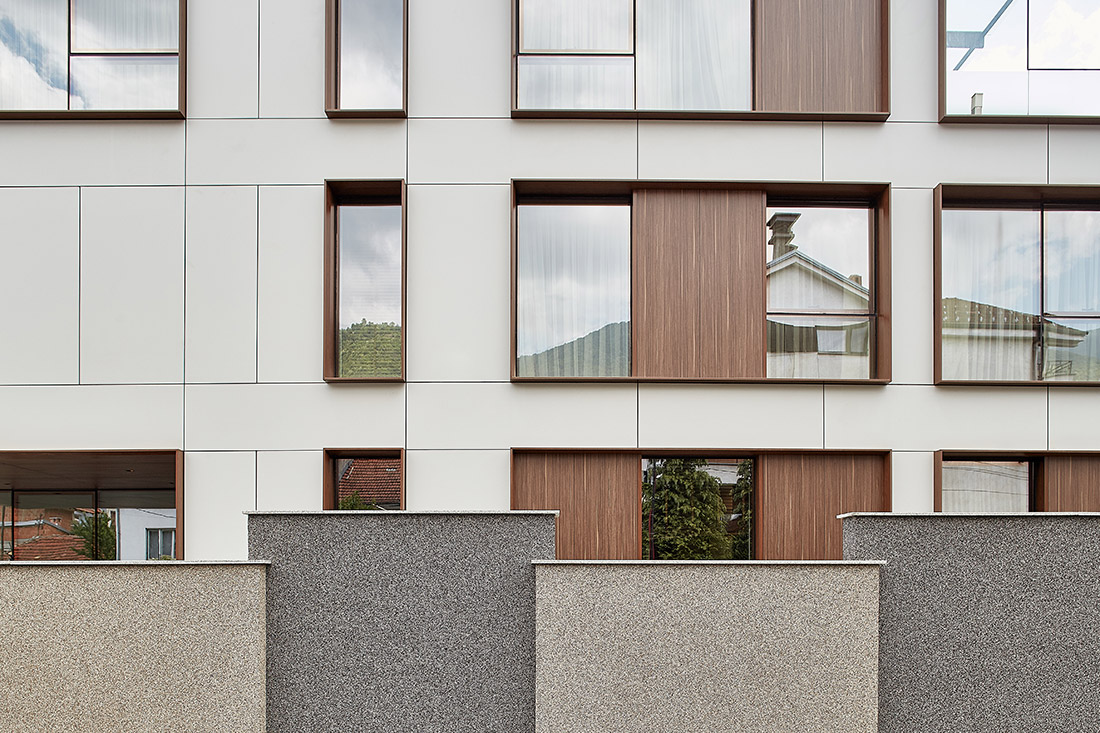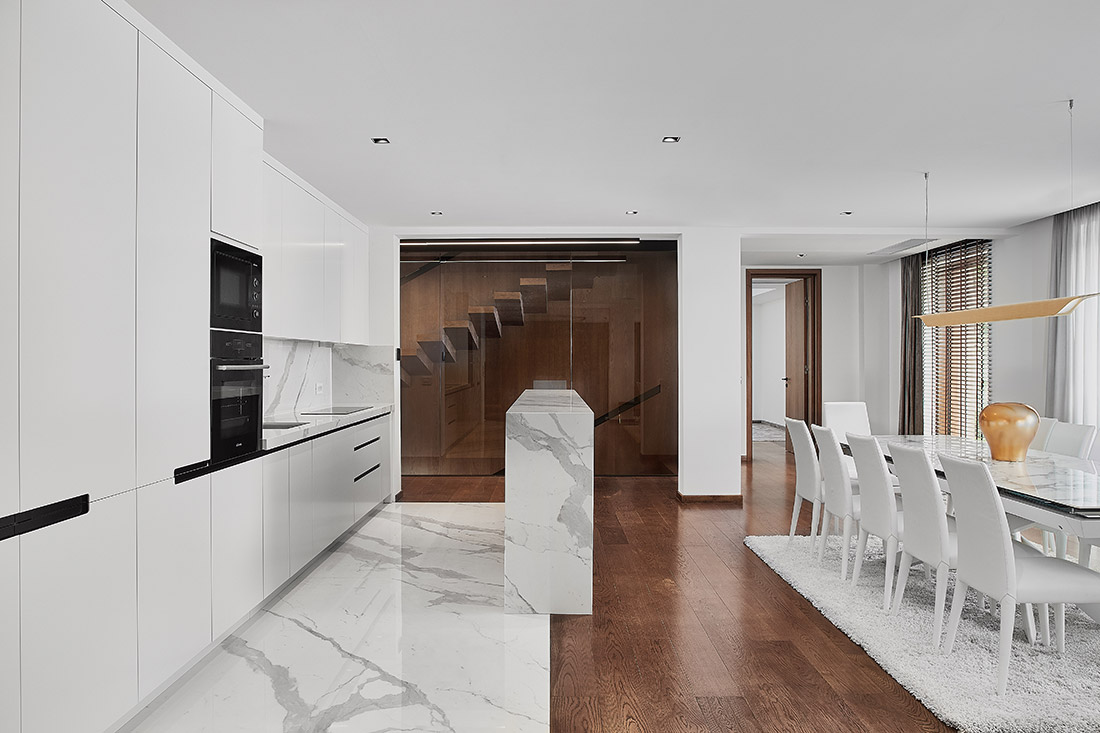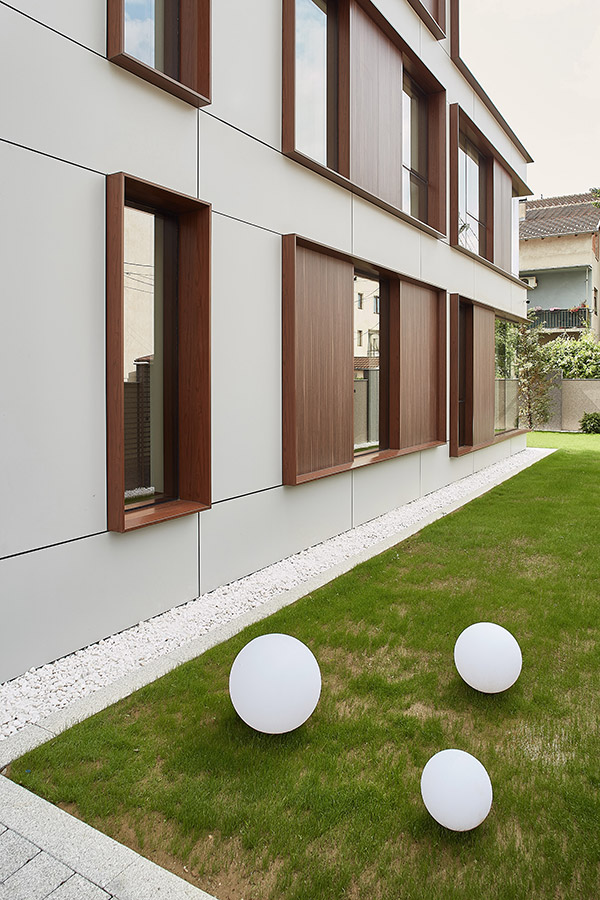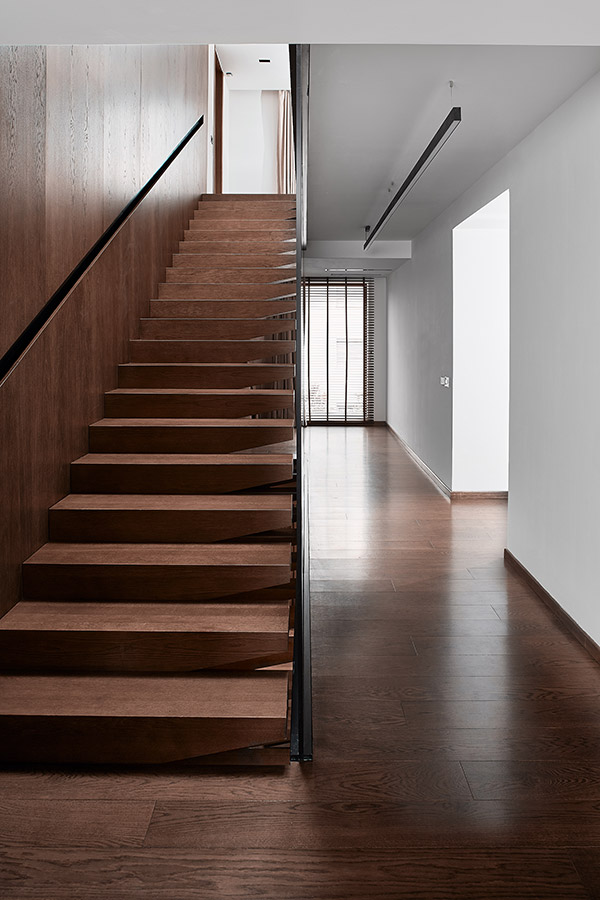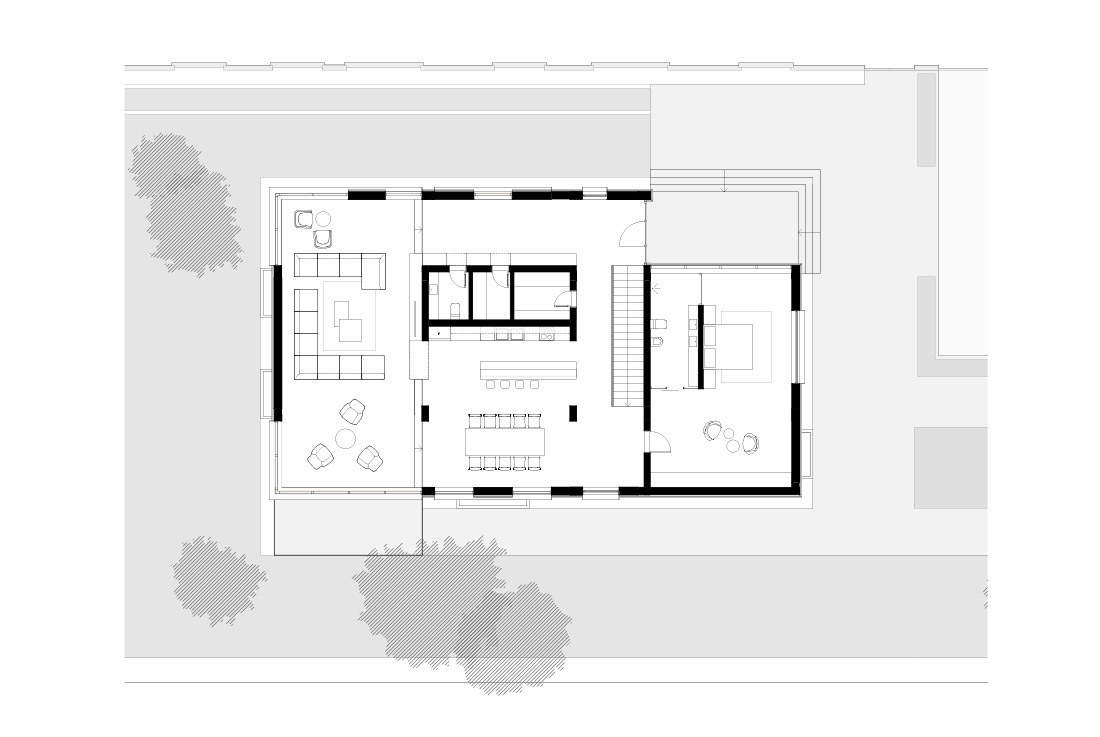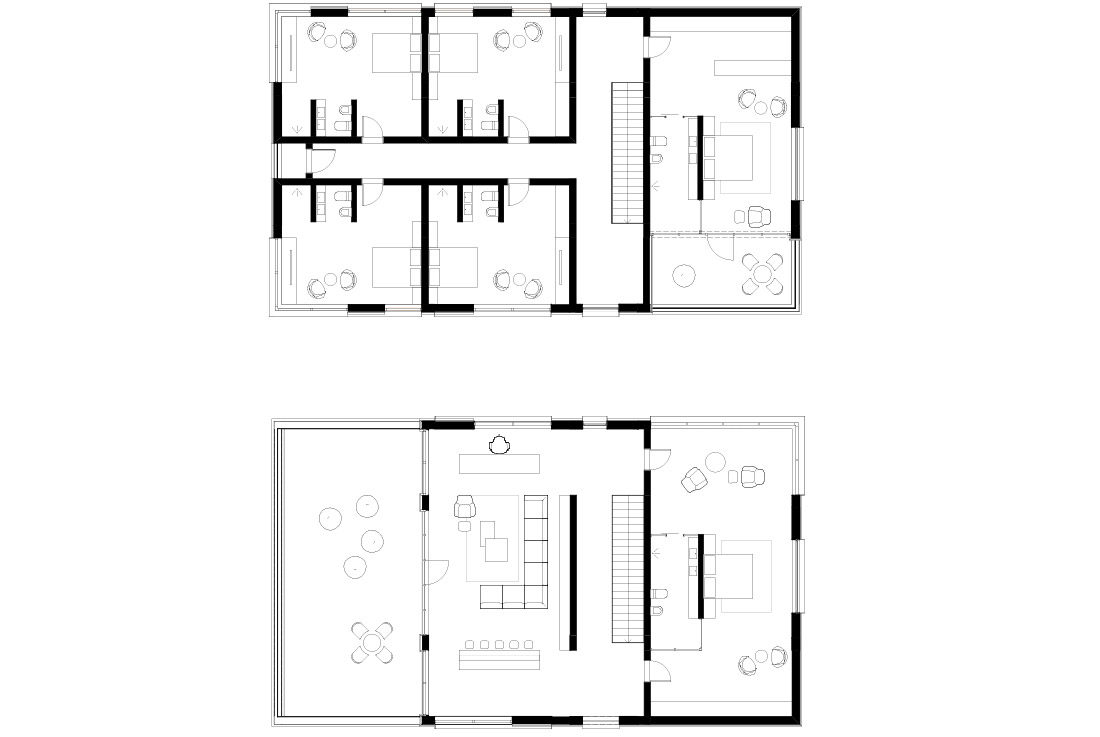 Credits
Authors
BMA – Besian Mehmeti Architects
Lead architect: Besian Mehmeti
Project team: Stefan Atanasoski, Bisera Krckovska, Armend Hebipi, Hristijan Ivanovski, Teuta Bajrami, Tina Mijalcheva, Nikola Gjurcinovski, Nasuf Nebiu
Year of completion
2018
Location
Tetovo, North Macedonia
Area
Total area: 800 m2
Site area: 1 340 m2
Photos
Vase Petrovski
Project Partners
OK Atelier s.r.o., MALANG s.r.o.
Related posts
Powered by