The topography of the area and the original positioning of the barn were the key factors that determined where the new farmhouse would stand. The design for the new farmhouse was based on the derelict farm buildings that once stood at the edge of the woods.
The new farmhouse mimics the style of a traditional barn with a masonry ground floor. A timber wing extends the space to the north, creating a modern office. With the structural support of an impressive boulder from the local area, the new office appears to float in mid air.
A plastered brick wall forms the base of the new structure. The timber-frame construction of the first and second floor is dressed in wooden slats that create an external corridor and south-facing terrace around the first floor. This feature is reminiscent of its predecessor and acts as a covered extension to the living room.
The living room is two floors high with the ceiling ending under the hip roof. A five meter long tiled stove acts as a divide between the kitchen and living room. Larch wood is a main feature of the interior. For the areas that are frequently used, blue-green granite from the local area has been sourced.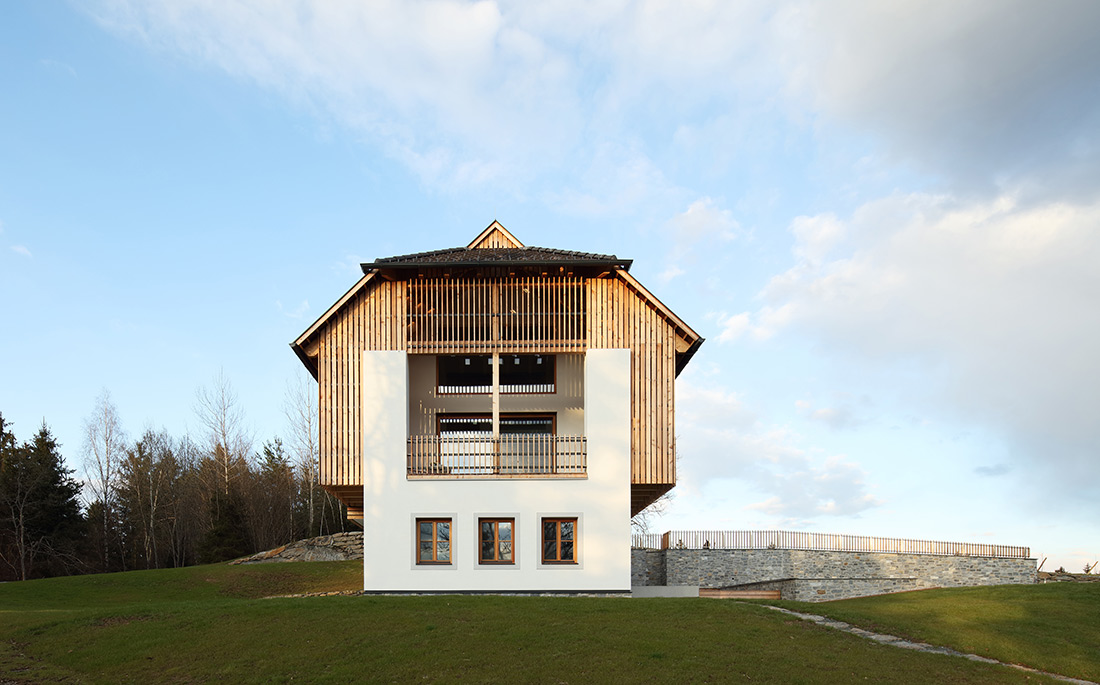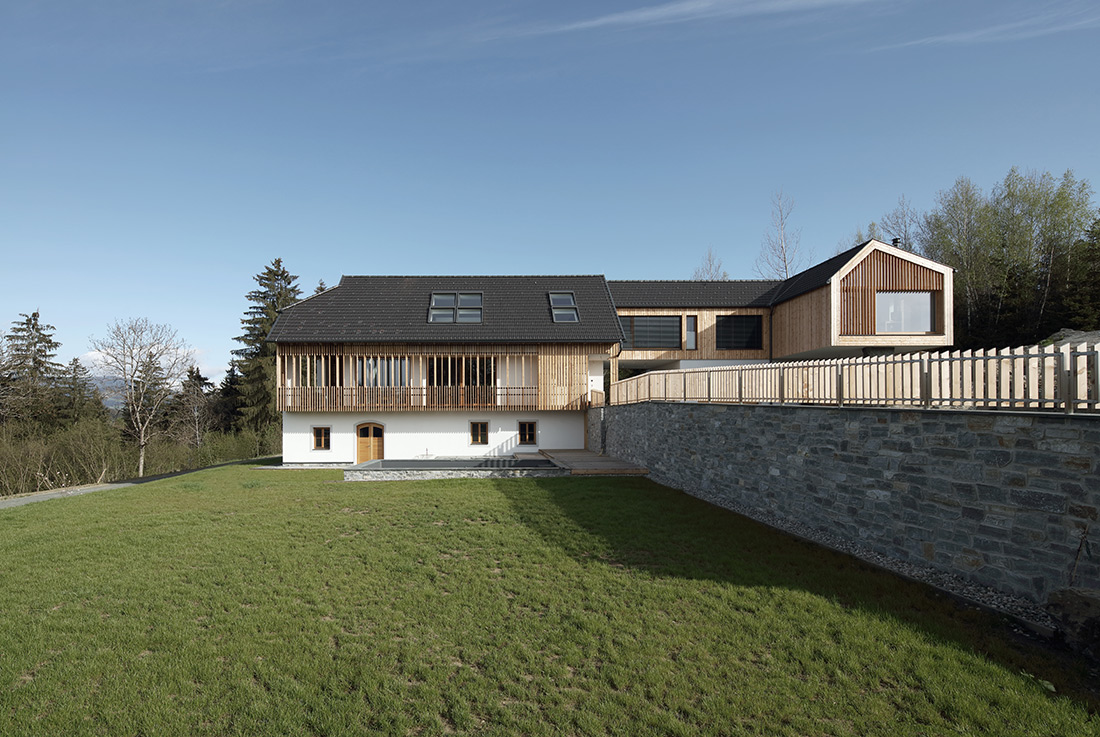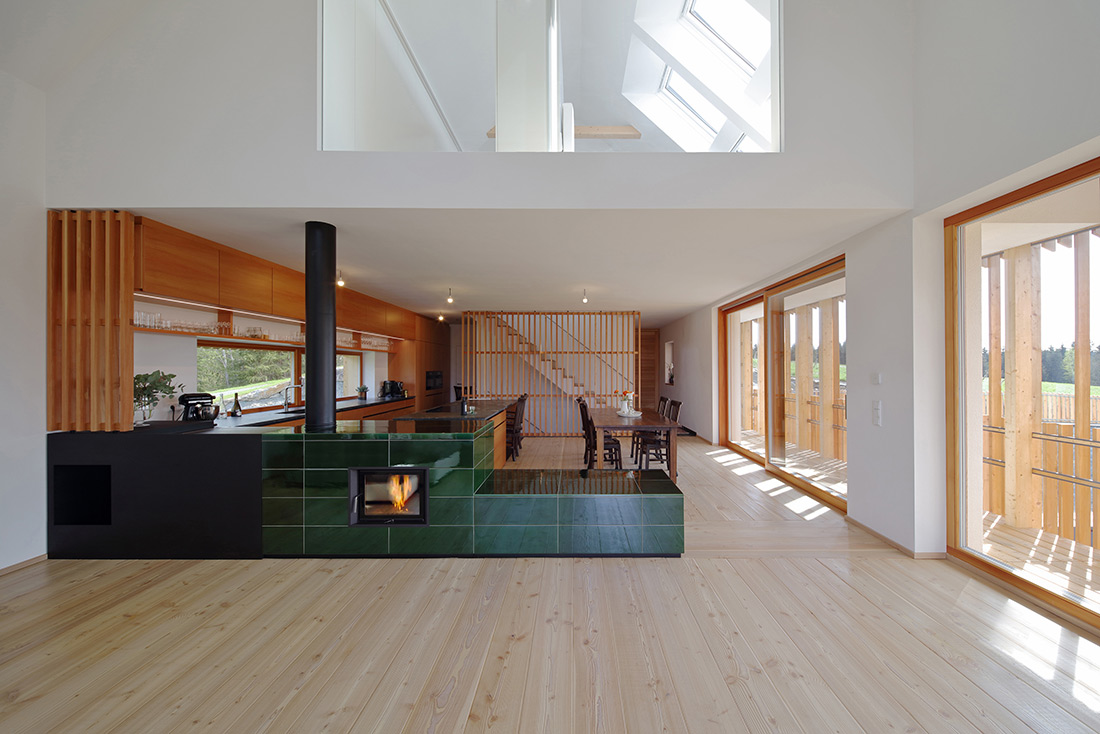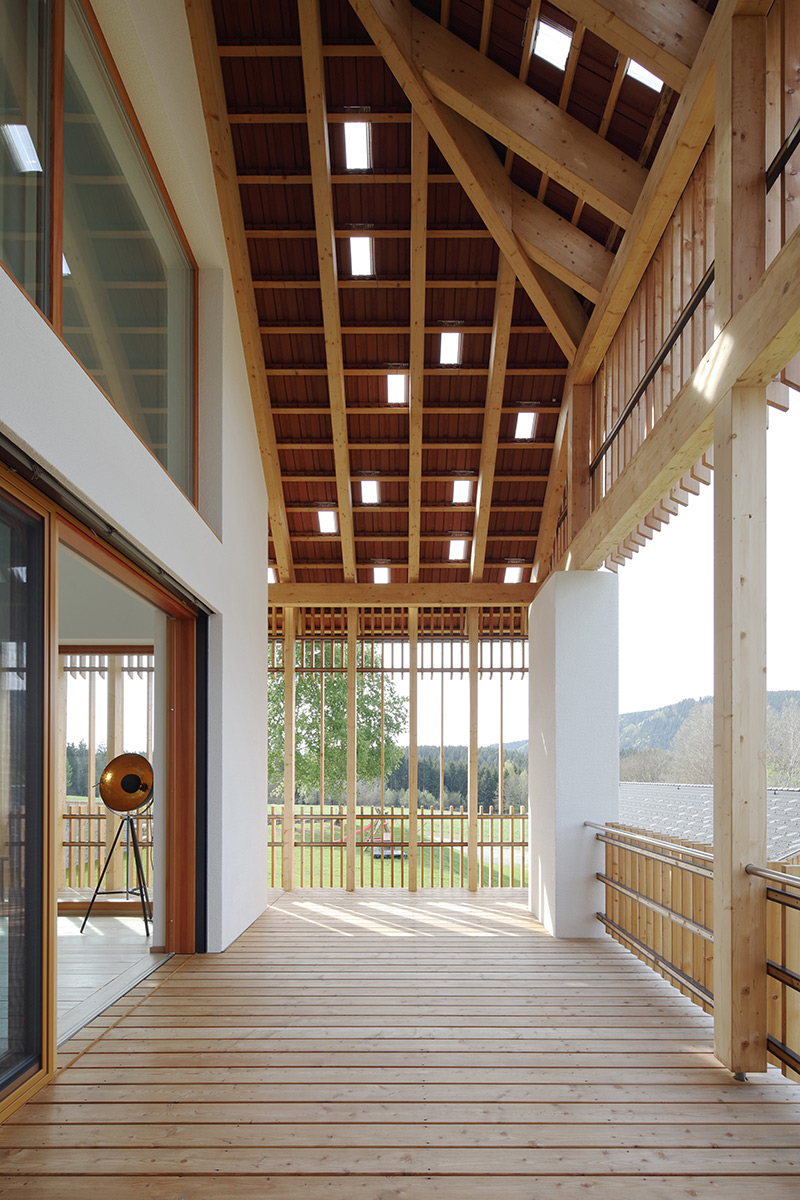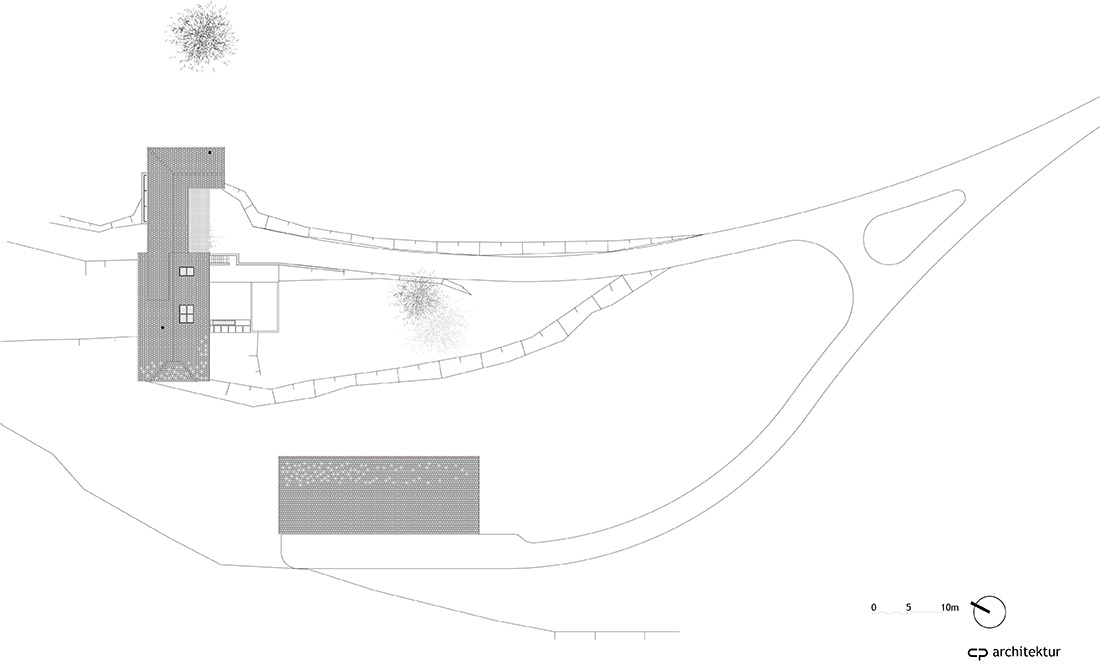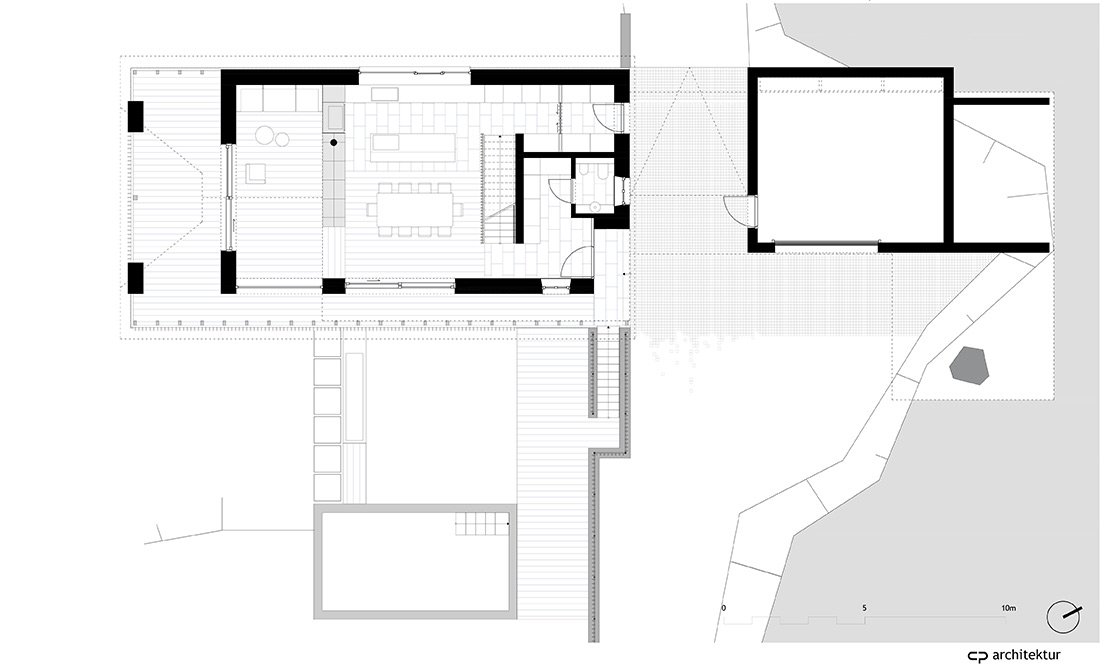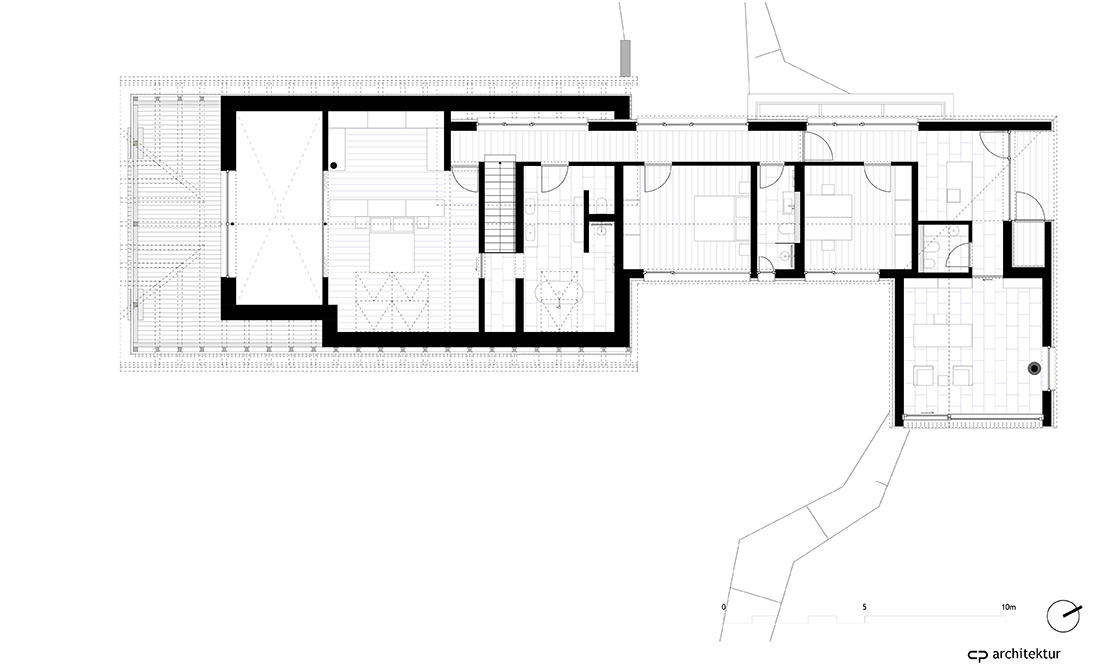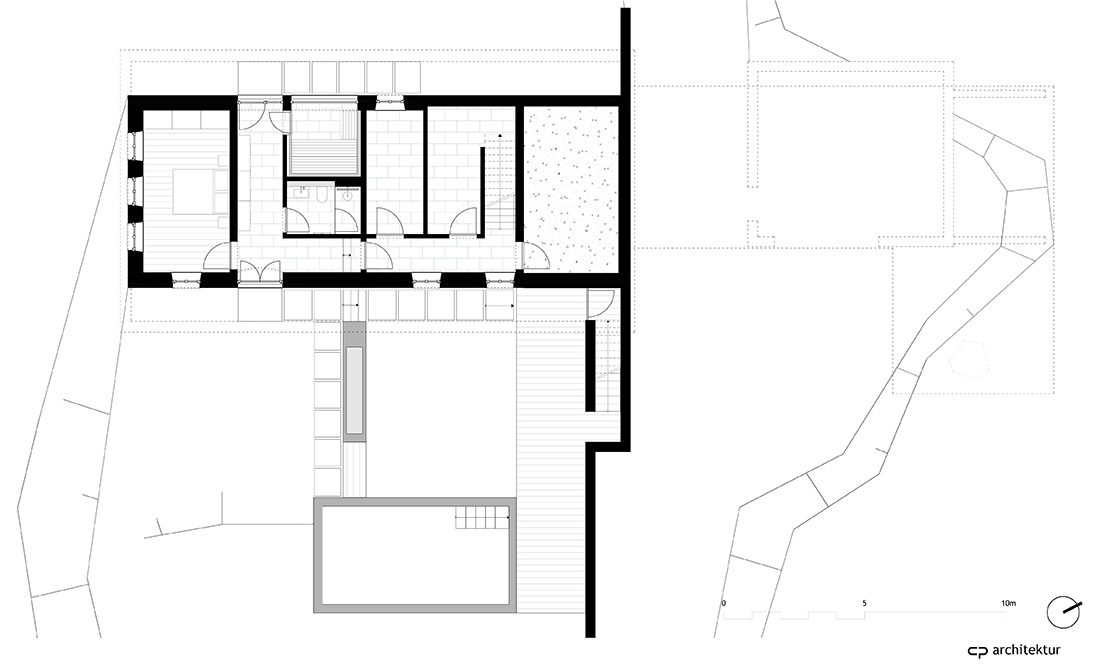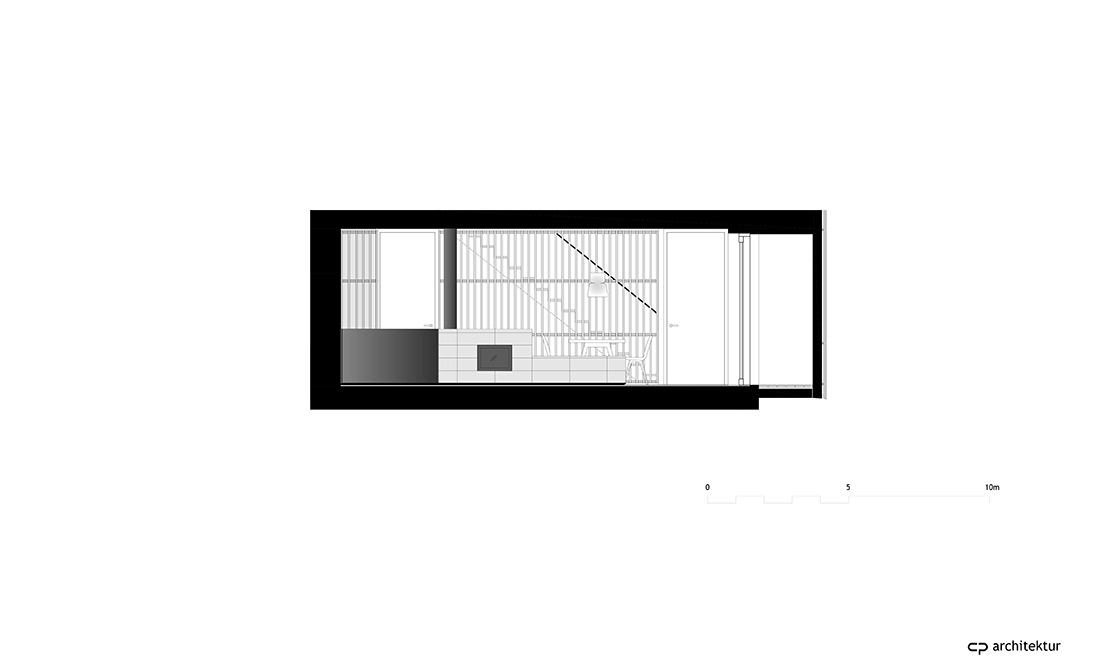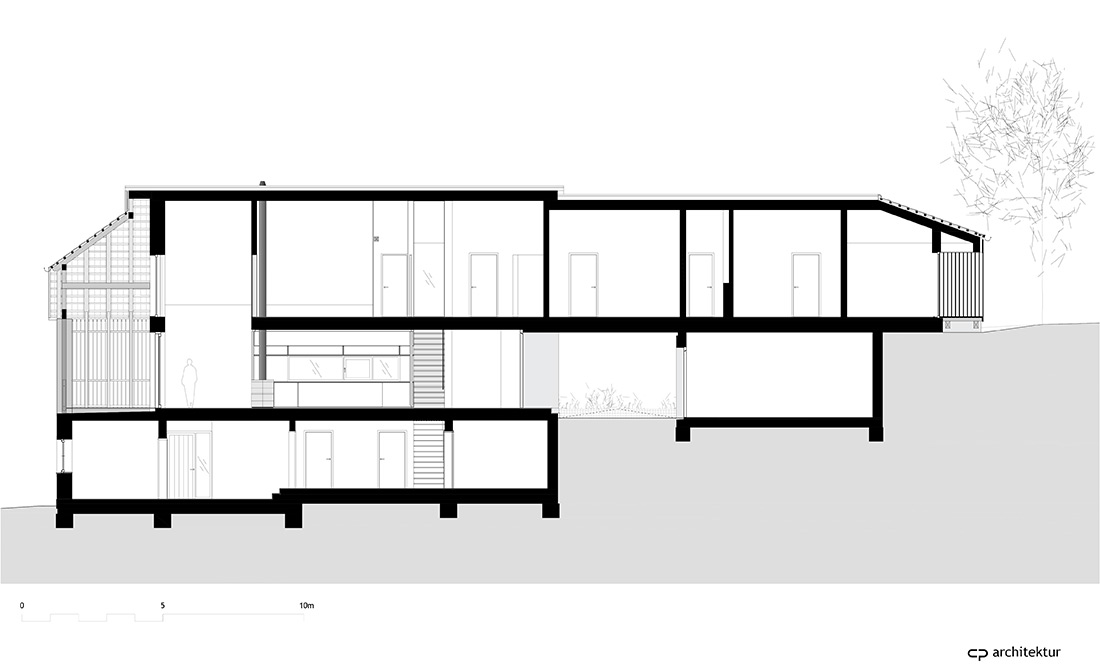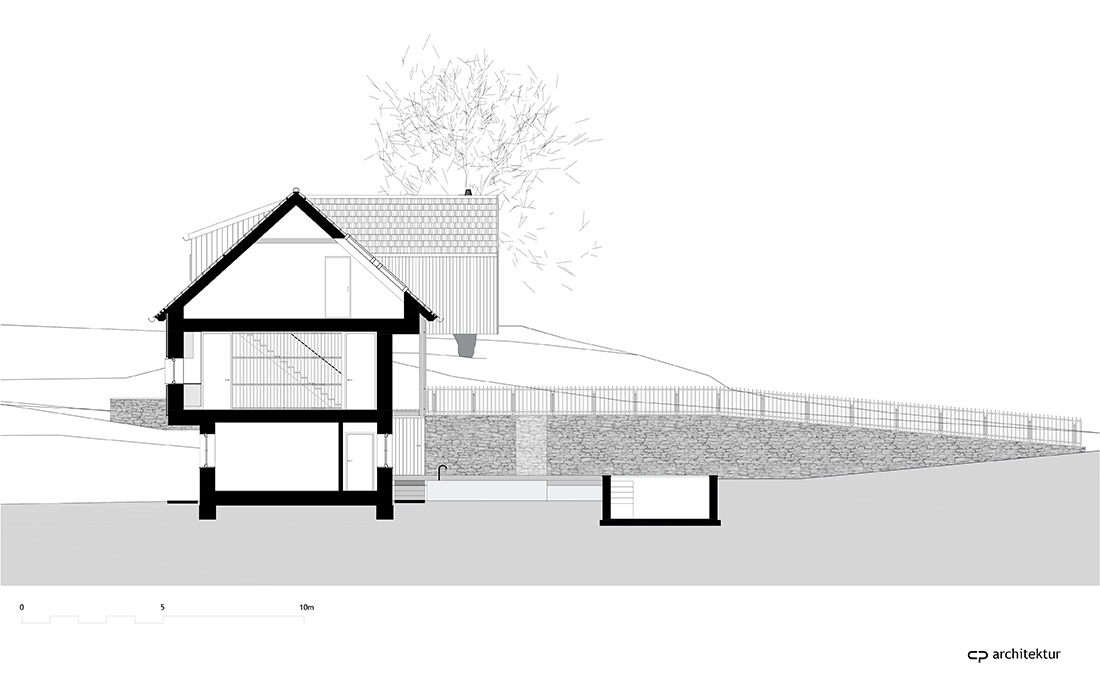 Credits
Autors
cp architektur
Manufacturer
cp architektur
Client
Private
Year of completion
2020
Location
Feldkirchen, Austria
Total area
(architecture projects only)
Floor area: 400 m2
Living space incl. Office wing, Terrace and Pergola and 265 m2 Barn
Site area
4.800 m2
Photos
Christian Brandstätter
Project Partners
Duhs & Bergmann, Spitzer Installationen GmbH, Elektro Technik Jerabek GmbH, Naturstein Kogler, Fairholz GmbH, Pool4you, Feldkirchen/Kntn, Schnabl GmbH, Seyrlehner GmbH, Franz Peschka's WTW. GmbH, Kamin-SOS Schlagbauer, Harald Wagner Tischlermeister, Schnabl GmbH, Wohnkeramik Seyrlehner
Related posts
Powered by