"House With GABLE" is located on a slope site on the edge of a small settlement with a beautiful view on Pyhrn-Priel-Region, an alpine region in Upper Austria. The private builders wanted to create a house that harmoniously matches the surroundings and brings the outdoors inside. The young family requested a calm, clear architecture made of wood, concrete and glass.
The solid timber house with its precisely chosen elements is simple and complex at once. Simplicity comes from the clear structure and proportion of base, ground floor and roof. Complexity comes from spacial variety. At the high part of the slope the ground floor is located half a meter below terrain level which creates a living space embedded by grassland. Downwards the kitchen and living room is given enough space to unfold up to the ridge. The hight picks up the topographic properties in an ideal manner and the slightly elevated position guarantees an excellent view of the mountains.
Since the beginning the focus has been on a highly ecological and biological quality. Volume and land usage is limited, the house is built from wood and isolated with cellulose. Although there were modest funds, with the help of a simple construction and a minimalistic range of materials and forms a maximum quality and comfort has been achieved.
Text provided by the architects.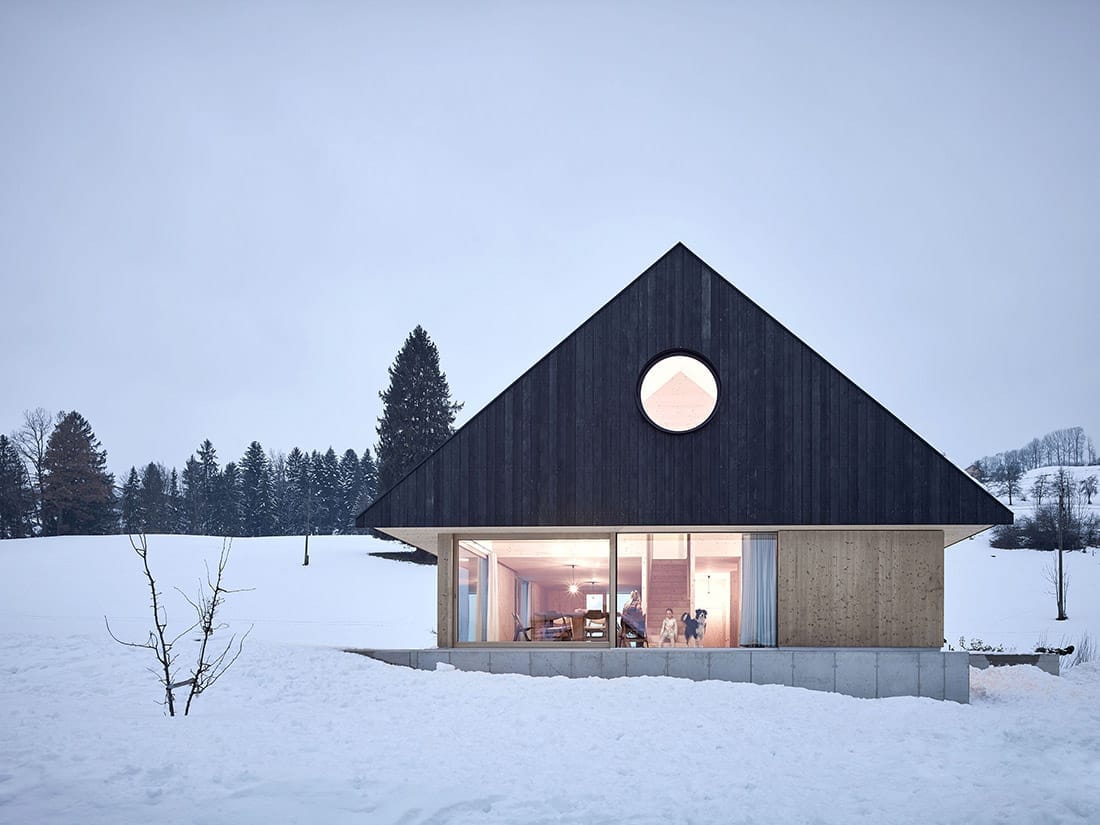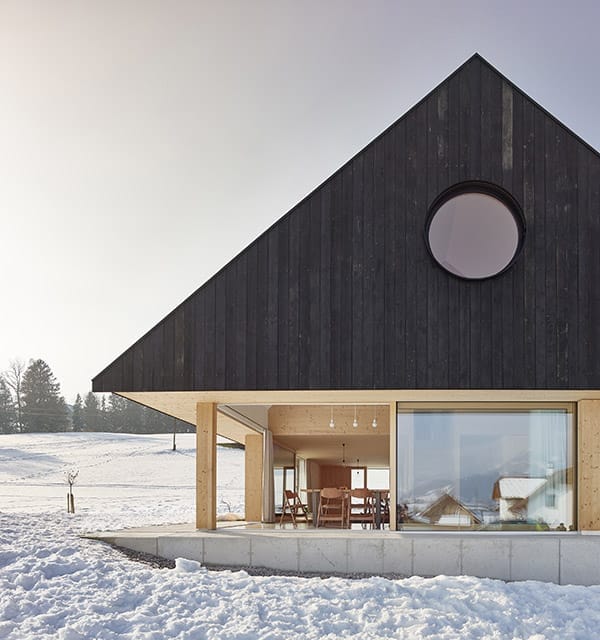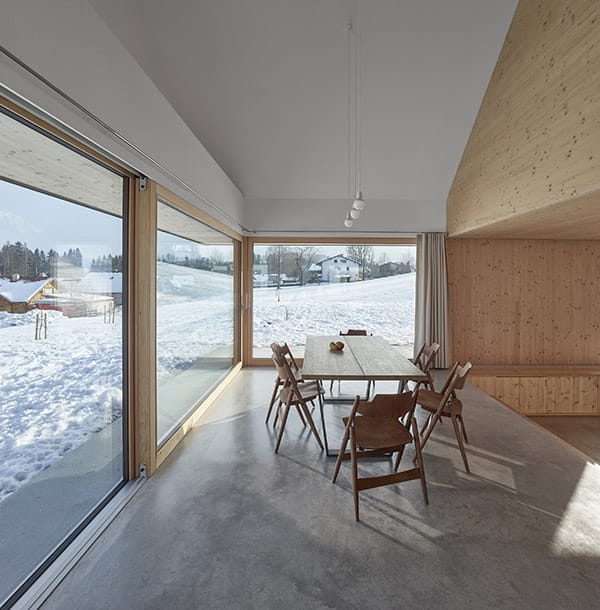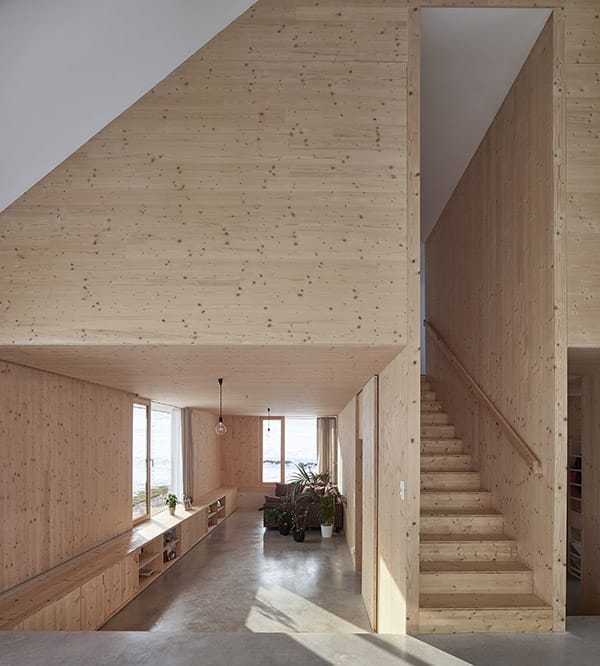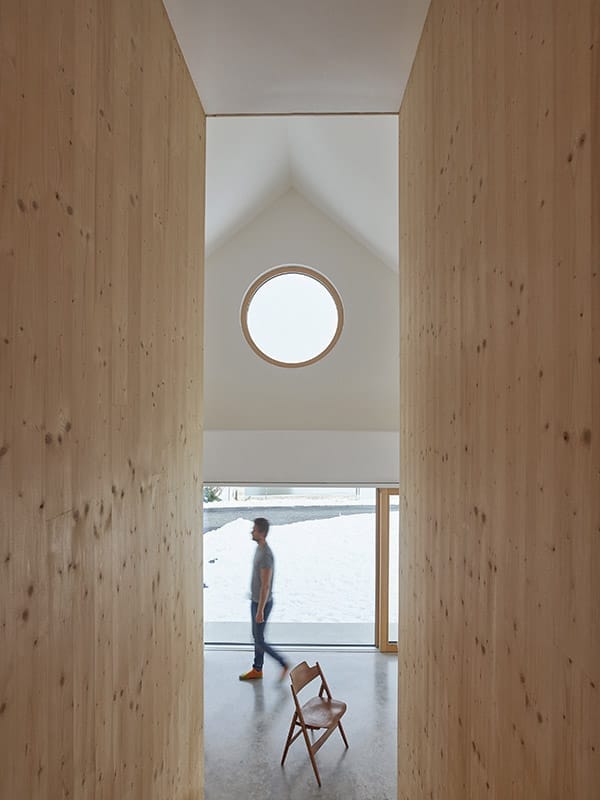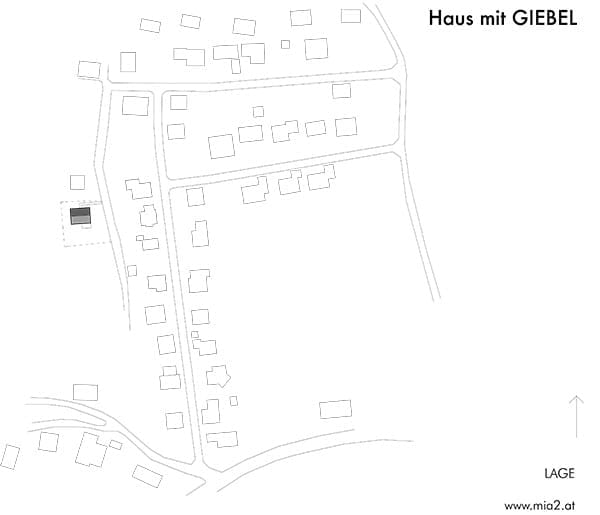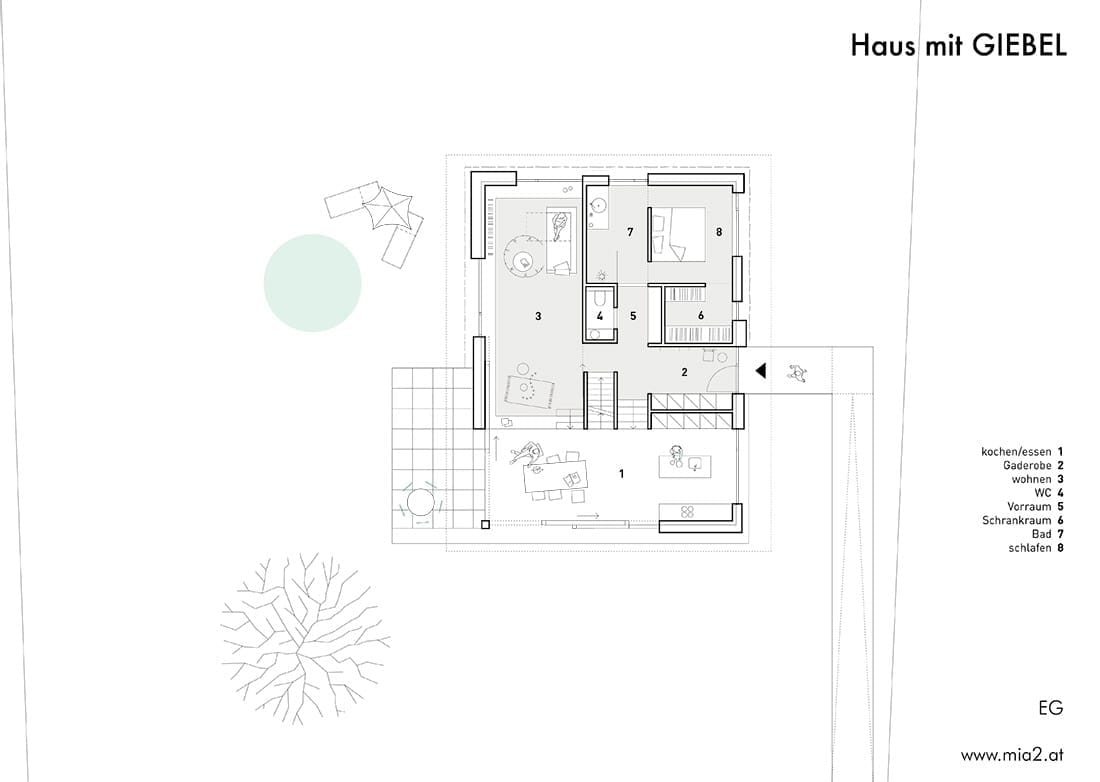 Credits
Architecture
mia2/ARCHITEKTUR; Sandra Gnigler, Gunar Wilhelm
Year of completion
2017
Location
Roßleithen, Upper Austria
Area
Living space: 156 m2
Basement: 35 m2
Site area: 1085 m2
Photos
Kurt Hörbst
Related posts
Powered by