The automated warehouse that we are building will be made entirely of timber processed in Alto Adige (our area), including the roof, and this means that we have increased attention to sustainability. The architectural and compositional aspects recall the choices made for the existing headquarters, which are characterized by large windows and a significant presence of timber used both for structures and for flooring and coverings. Fire safety requirements, however, have been imposed different solutions for the automatic warehouse. For this reason, the new construction will be almost entirely covered in aluminium, while the current sloping windows will be replaced by high-quality three-dimensional coatings made of larch strips, recalling the internal timber structures.
What makes this project one-of-a-kind?
The special feature of a self-supporting warehouse is that the shelves, which transfer the weights of the stored goods to the ground, also act as a load-bearing structure for the warehouse itself. The main challenge for such a structure is represented by the resistance to horizontal actions (earthquake and wind). The warehouse is fitted with two independent bracing systems in two directions: for the north-south direction (long side) twelve bracing towers consisting of a box section in LVL and glulam measuring 1 x 2.5 meters have been used. These are embedded in the foundation by means of plates pre-inserted in the poured concrete.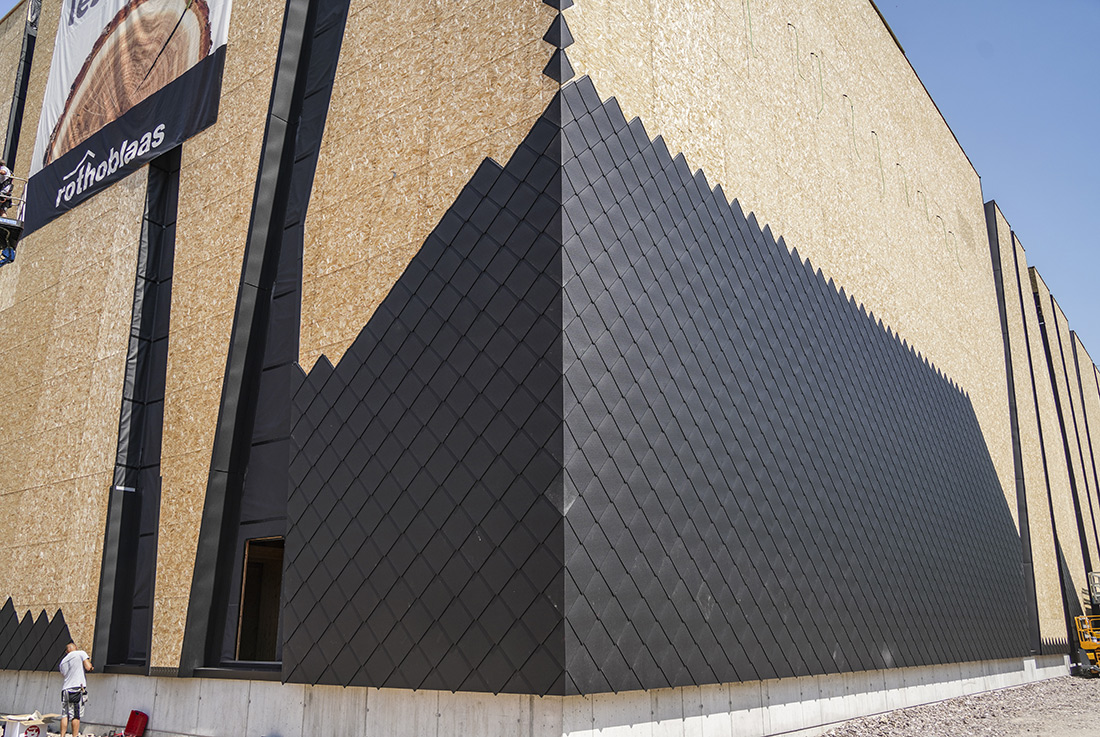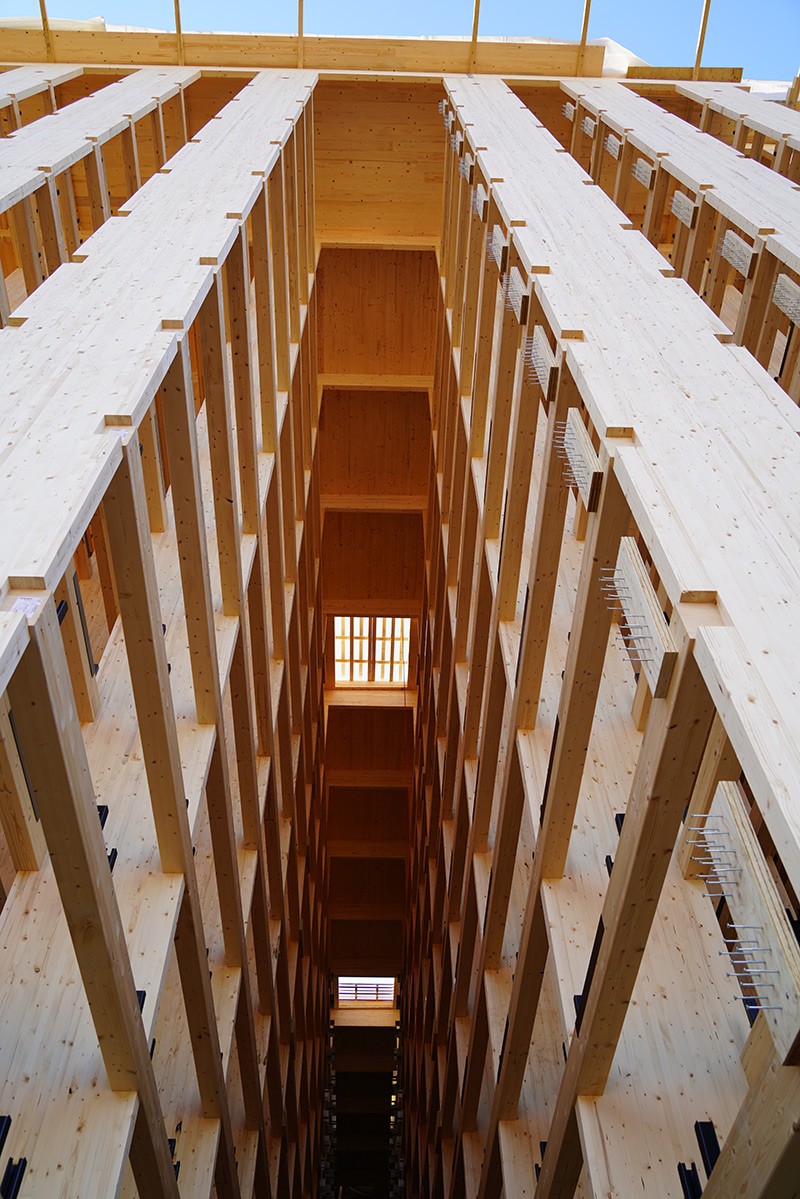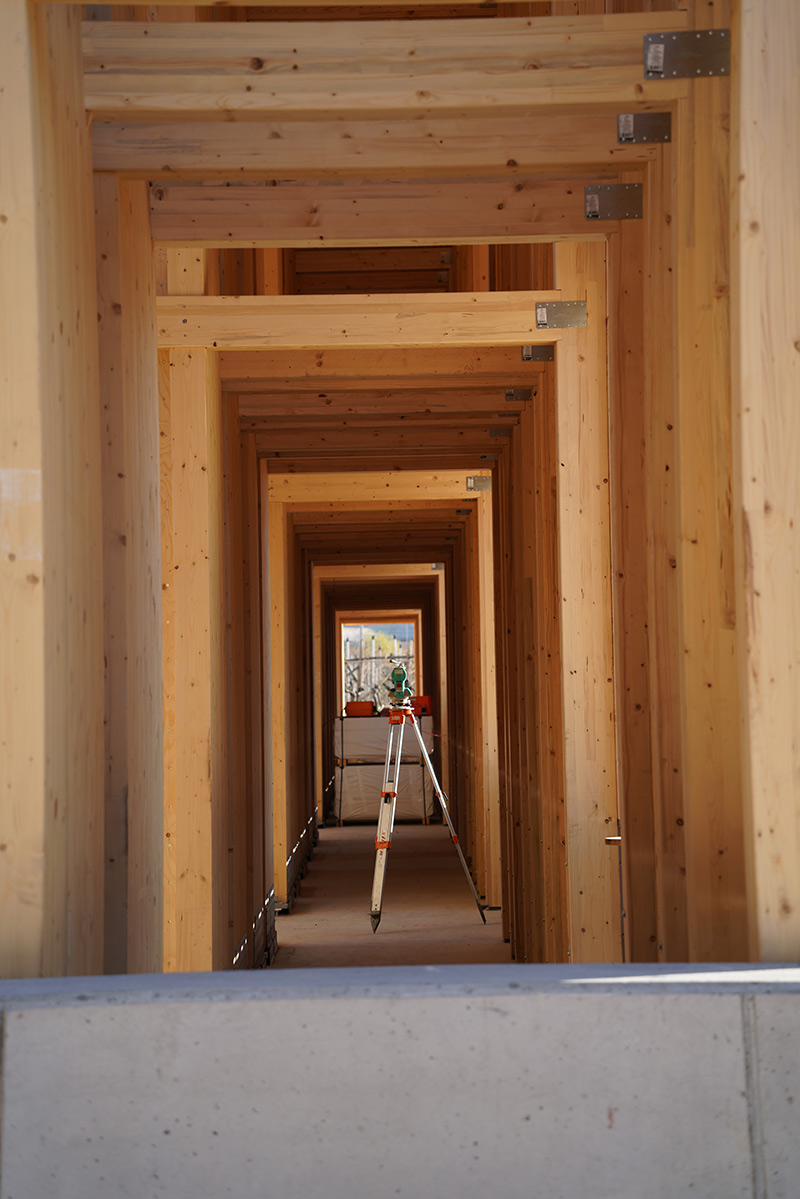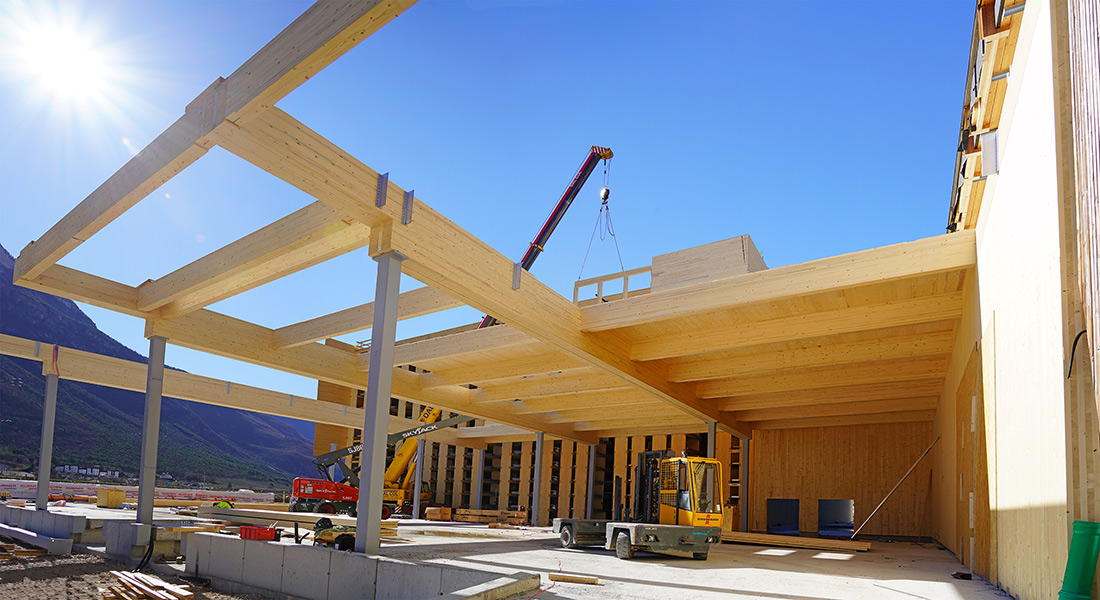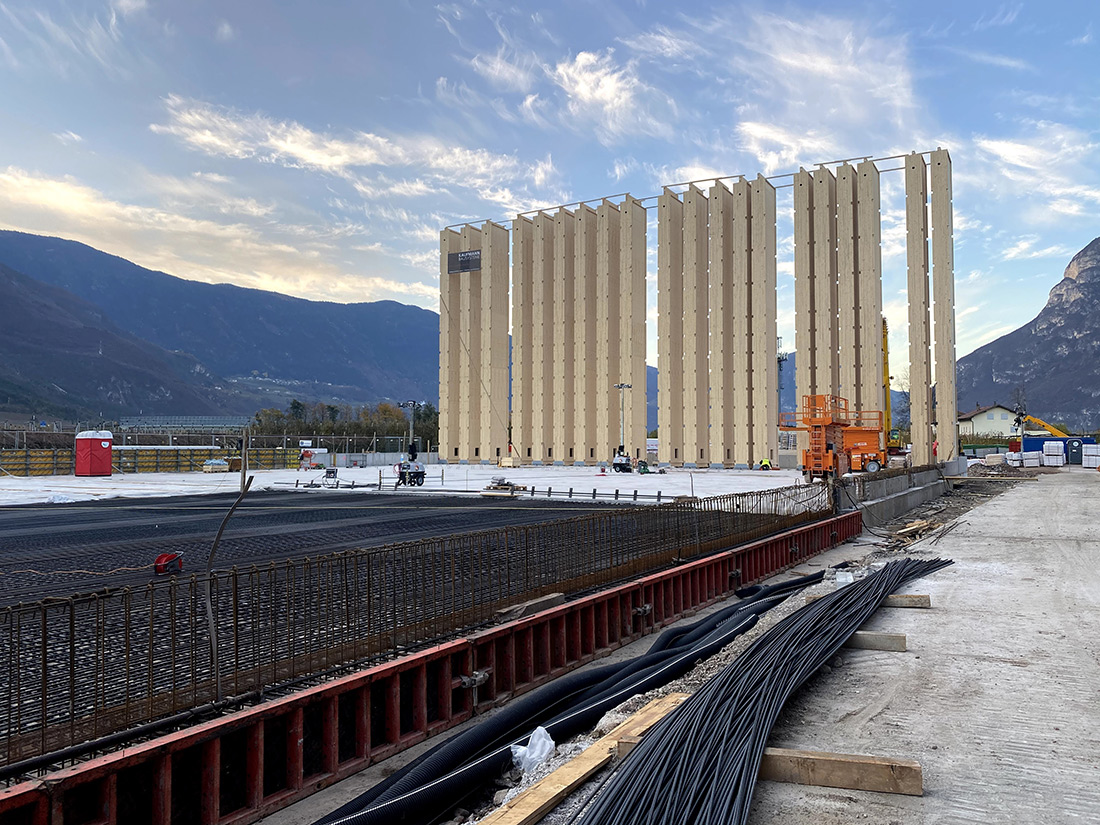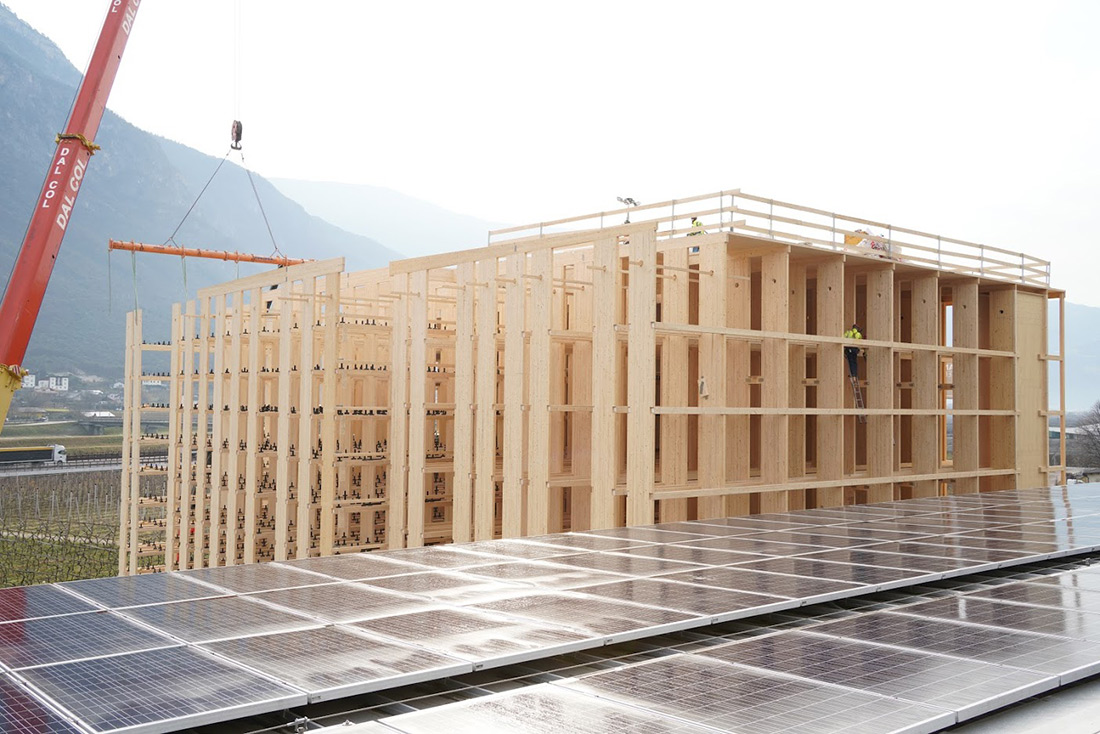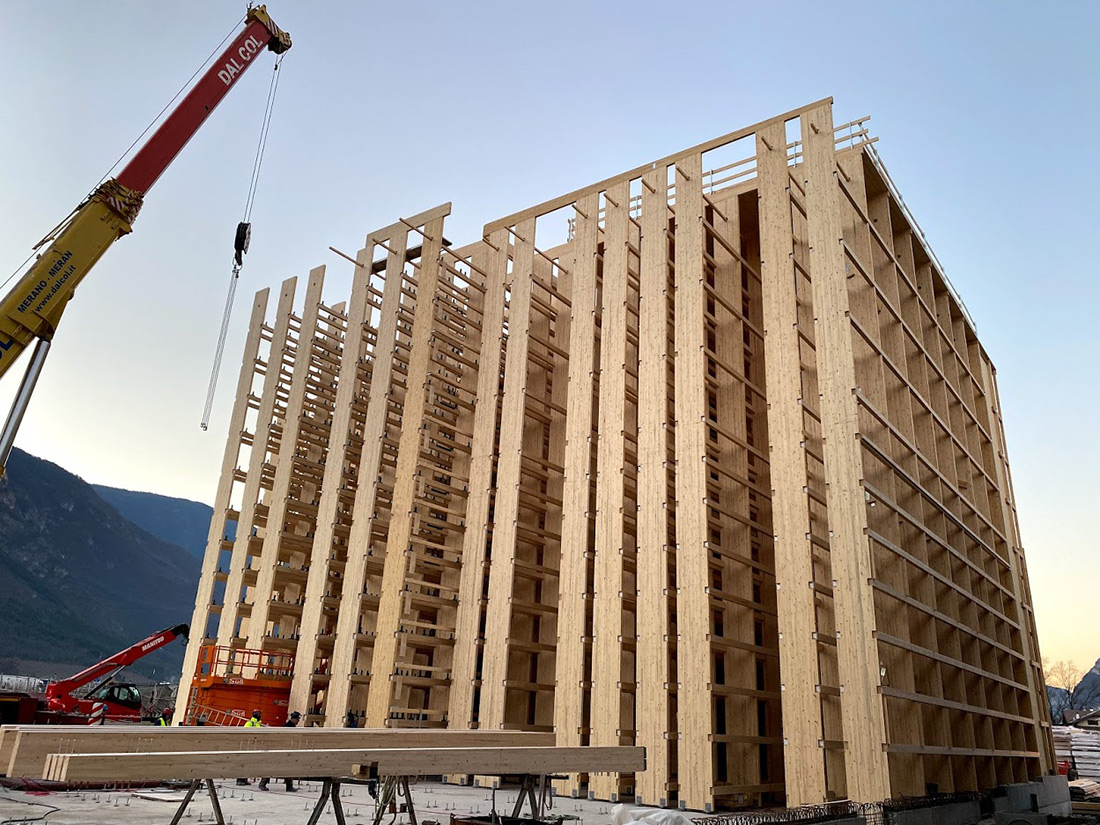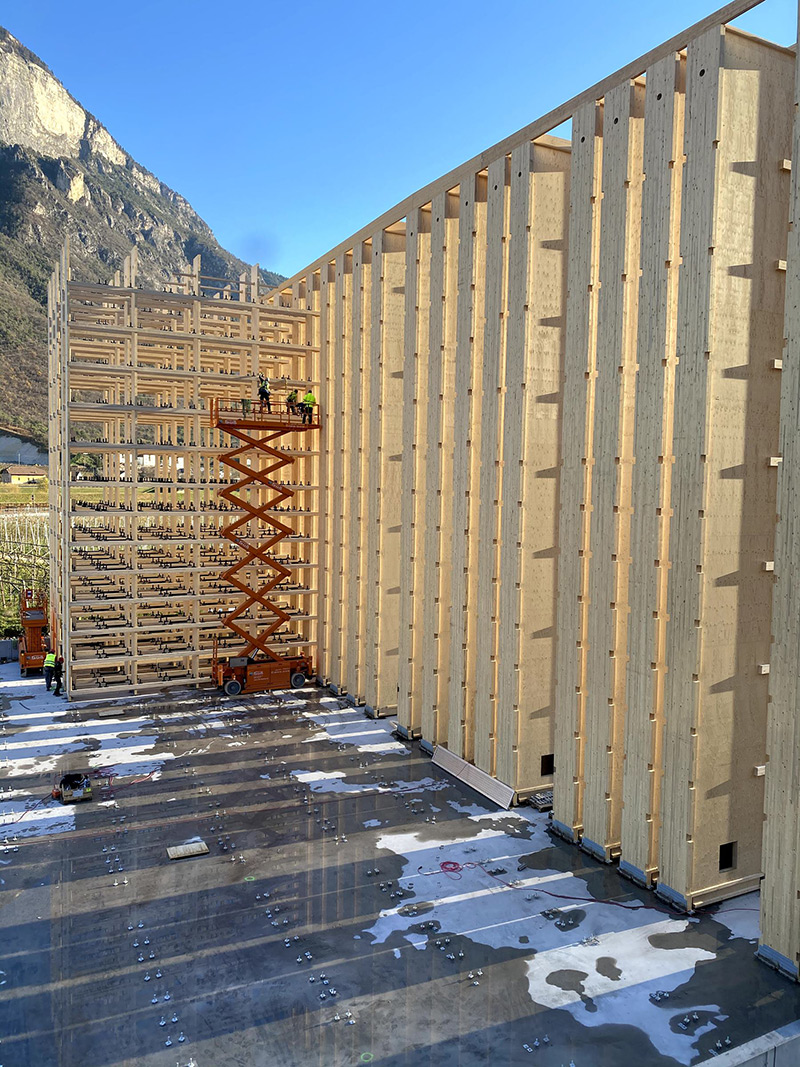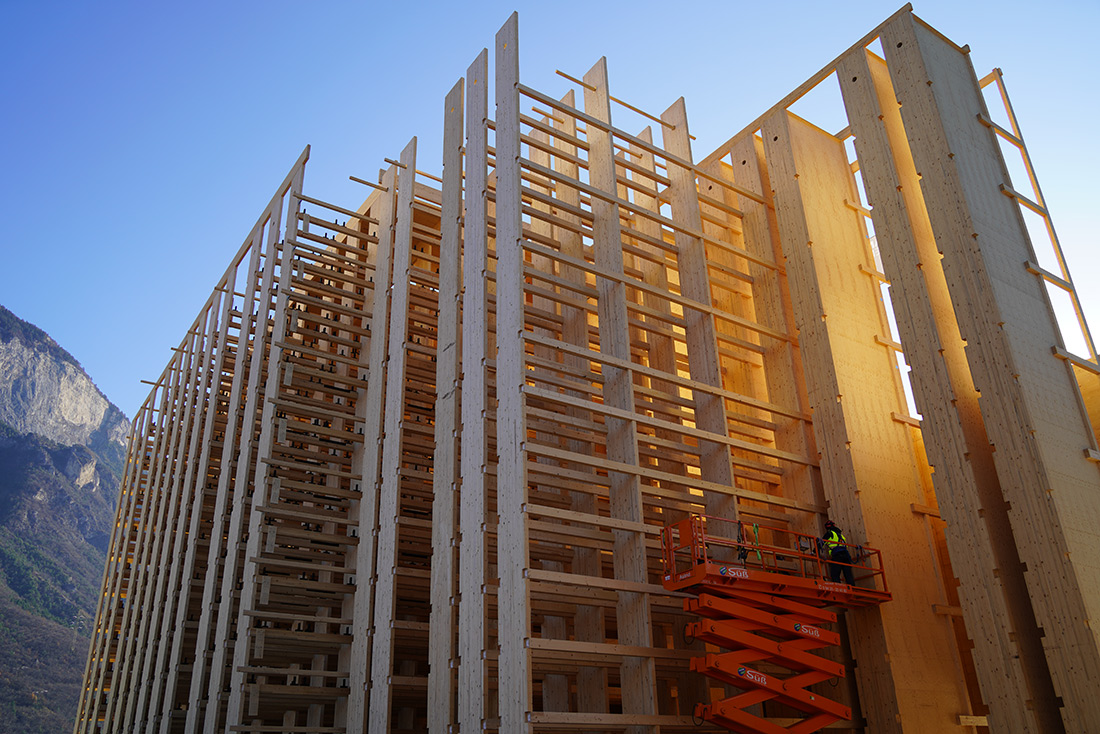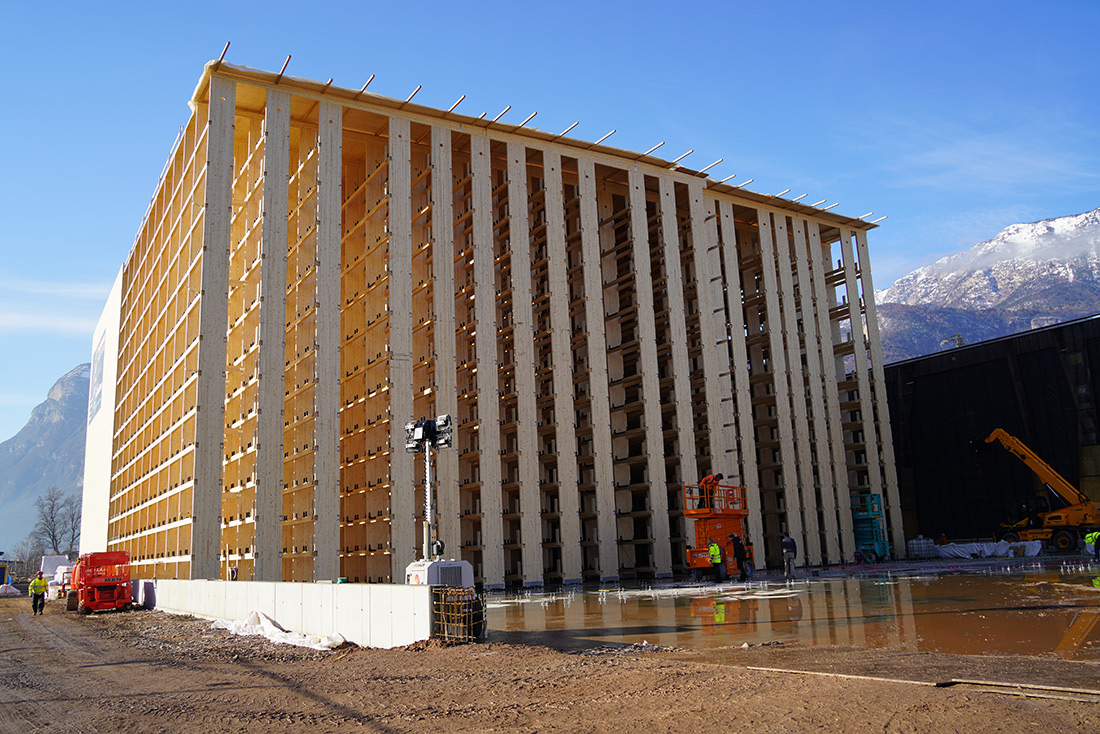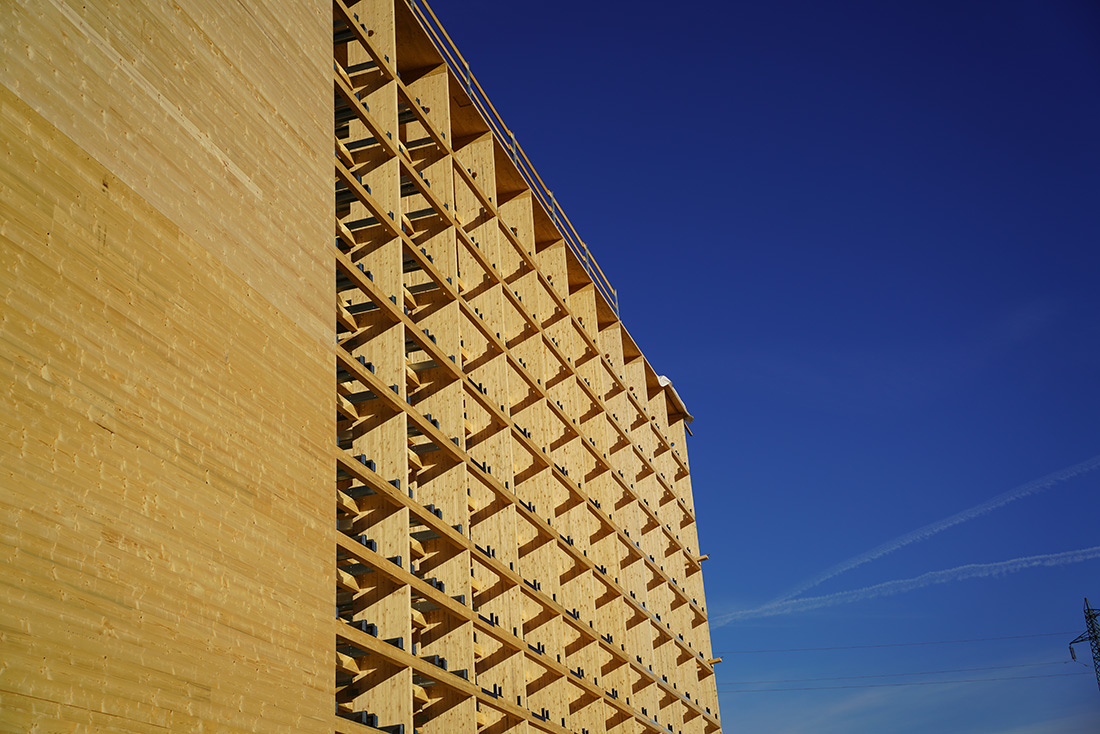 Credits
Architecture
Lukas Burgauner
Client
Rotho Blaas Srl
Year of completion
2021
Location
Cortaccia, Italy
Project Partners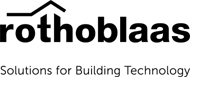 Rotho Blaas Srl, Merz Kley Partner, Armalam S.R.L., Rubner Holzbau, Kaufmann Bausysteme, Automha automatic warehouses, Geofondazioni Ingegneria e Lavori Srl, Unionbau SpA, BauCon, Prefa
Related posts
Powered by