The Entrance Store is the first high-end fashion boutique opened in Bucharest, over ten years ago. From the beginning it succeeded to position itself as a trendsetter in fashion, design and visual statements. After five years the first interior design needed a fresh approach and got a makeover, keeping up with its good tradition of always being ahead of the curve. After another five years it was again the time to rethink the space and maintain it it's edgy, always fresh attitude towards design.
The architects approached with delicacy, non-invasively, in an attempt to maintain the old layers of the previous designs, creating almost a journal like type of space. The suspended lights and the floor from the initial project were kept as well as the spatial scheme, the finishing of the walls and some of the perforated metal furniture elements from the second project. They were all envisioned as the perfect background for the new intervention. A massive mirror installation that gives fluidity and playfulness to the space and the thin metal and glass frame furniture pieces, that become mere 3D sketches of schematic furniture pieces destined to emphasis the displayed objects.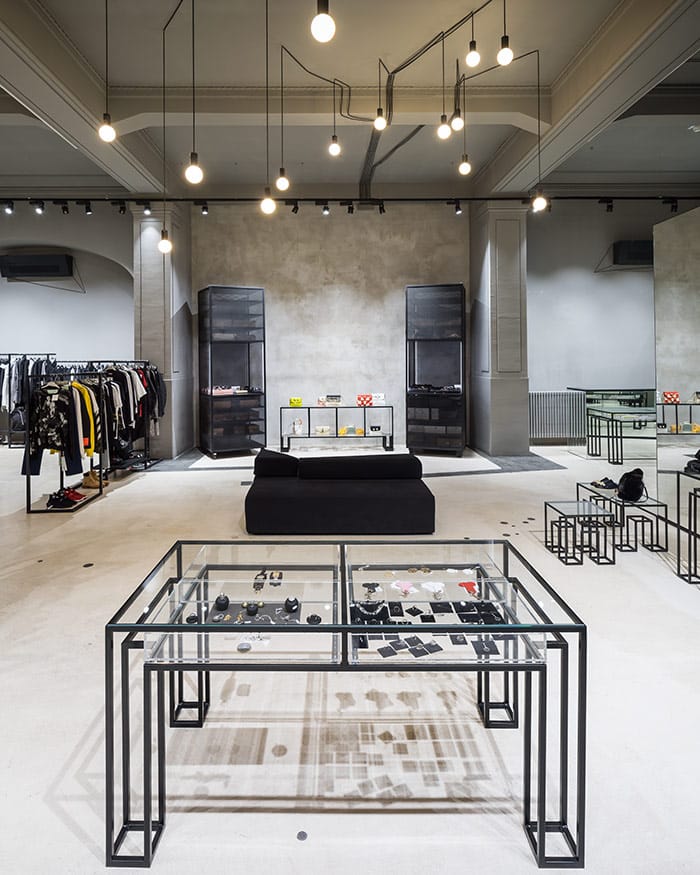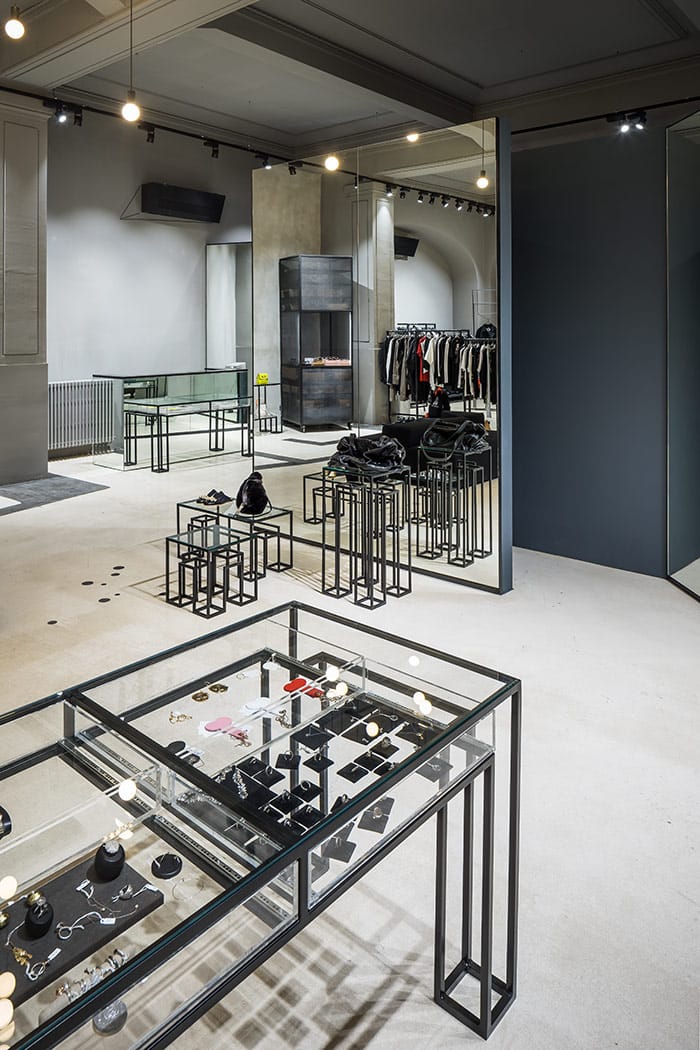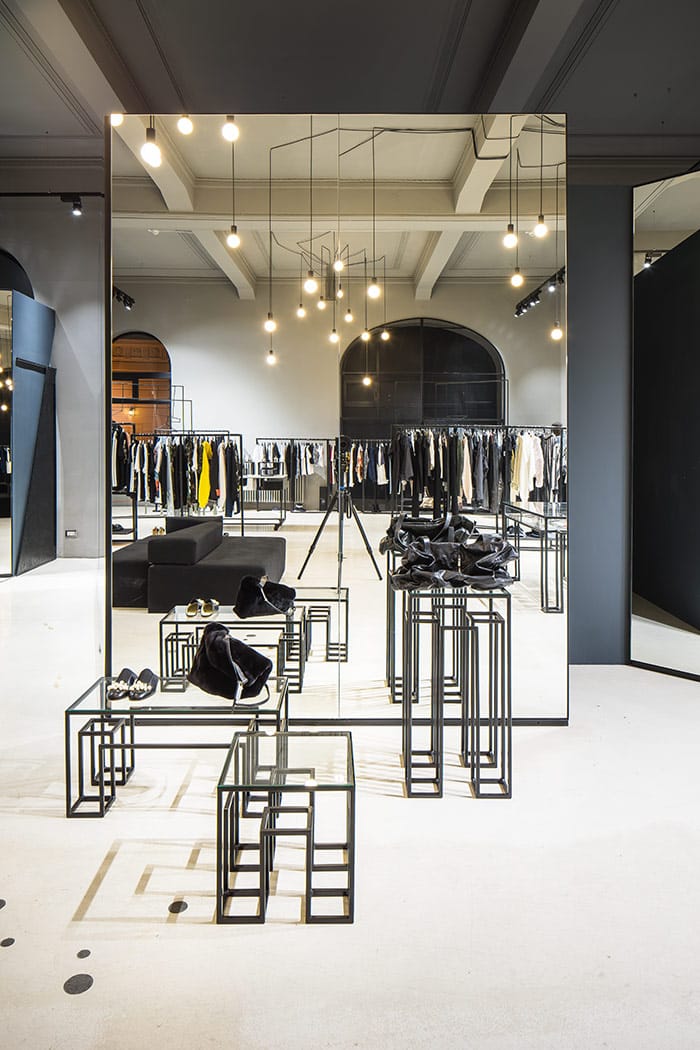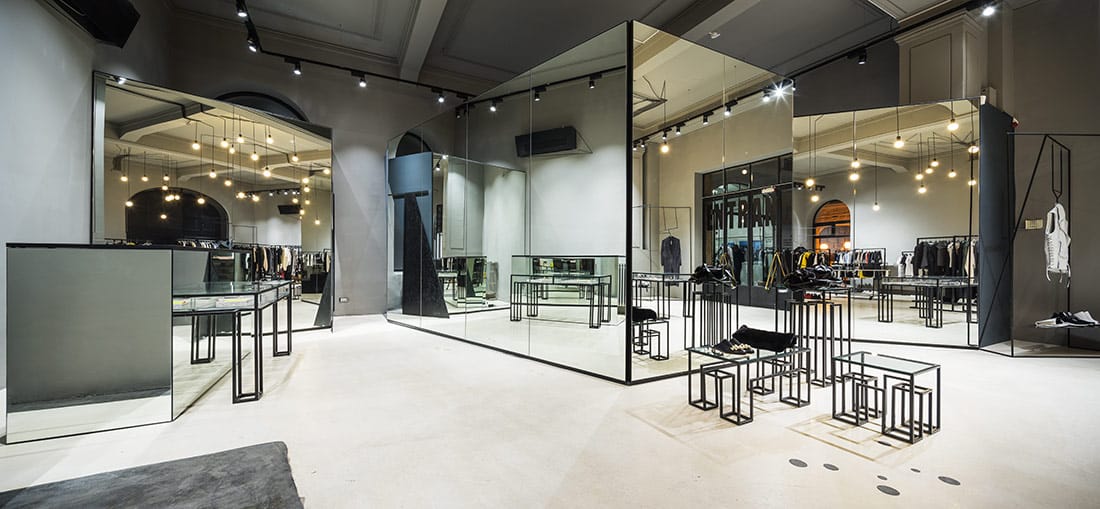 Credits
Project Partners
OK Atelier s.r.o., MALANG s.r.o.
Related posts
Powered by