environment
Central Hungary, agglomeration of Buda, western verge of Budaörs. The street lies in the catchment area of Huszonnégyökrös Hill and cuts a rift among its slopes, leading to popular hiking routes, birding spots and panoramic vistas. Due to the atmospheric conditions, gliders taking off from Budaörs and Farkashegy airports can be seen flying above the hill's ridge in clear weather. The building plots are 100 metres deep between two nature reserves.
The sky and landscape provide a sense of vast space with 360 panoramas in certain viewpoints of the site. A vista of several dozen kilometres opens up towards the Danube between the cumulating forms of Huszonnégyökrös Hill, Csík Hill, Út Hill, Odvas Hill and the Törökugrató Hill.
The hillside is traditionally an orchard, where apples, peaches, grapes and strawberries ripen year after year.
siting
The building body and floral garden, split by a pedestrian pathway, form one harmonized pattern: the slope, once an orchard, covered by a green blanket — by subtly abstract move — dissolves into wide, slightly curving ribbons at the ledges of the street. The blanket and the building both open up along the pathway.
What makes this project one-of-a-kind?
Due to the strong slope, instead of frontal gardens and terraces, landscape connects to the inner spaces via extensive roof gardens. The layout of the levels is reversed: below, nearby the ground there are bedrooms under tempered conditions, the living rooms, as well as parental bedrooms are situated upstairs with huge glass windows. On the roof wall-to-wall terrace and panoramic view make up — at least partially — the flat garden.
We designed two apartments of equal value within the building.
Text provided by the architects.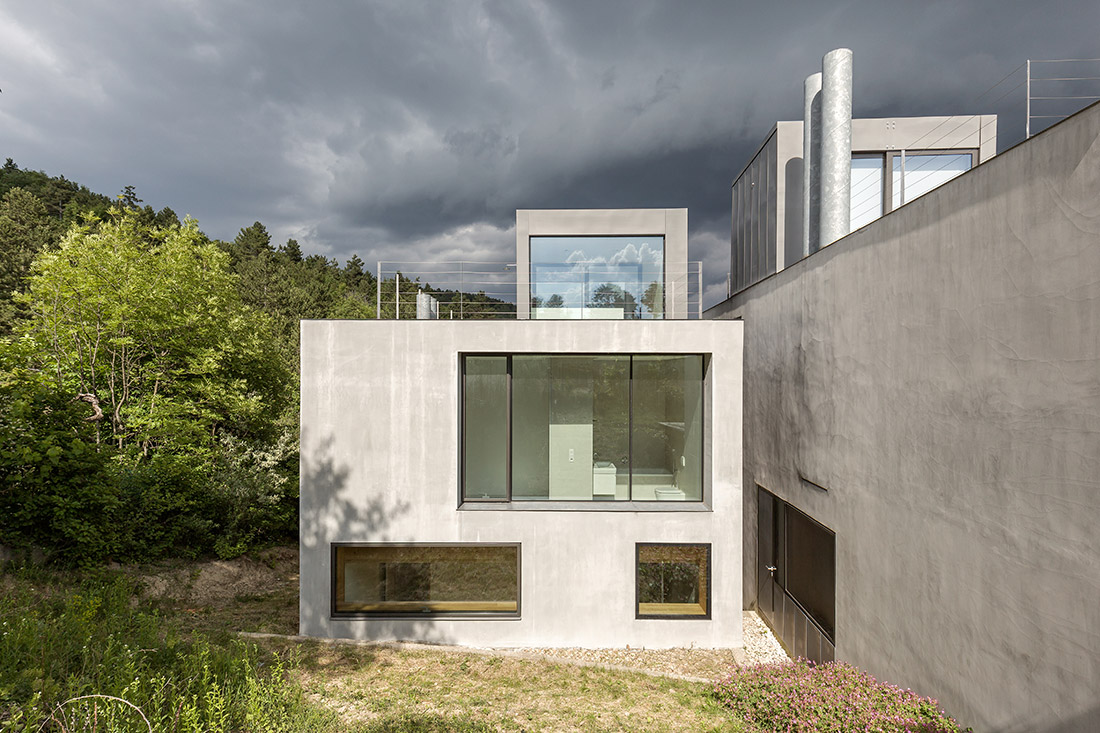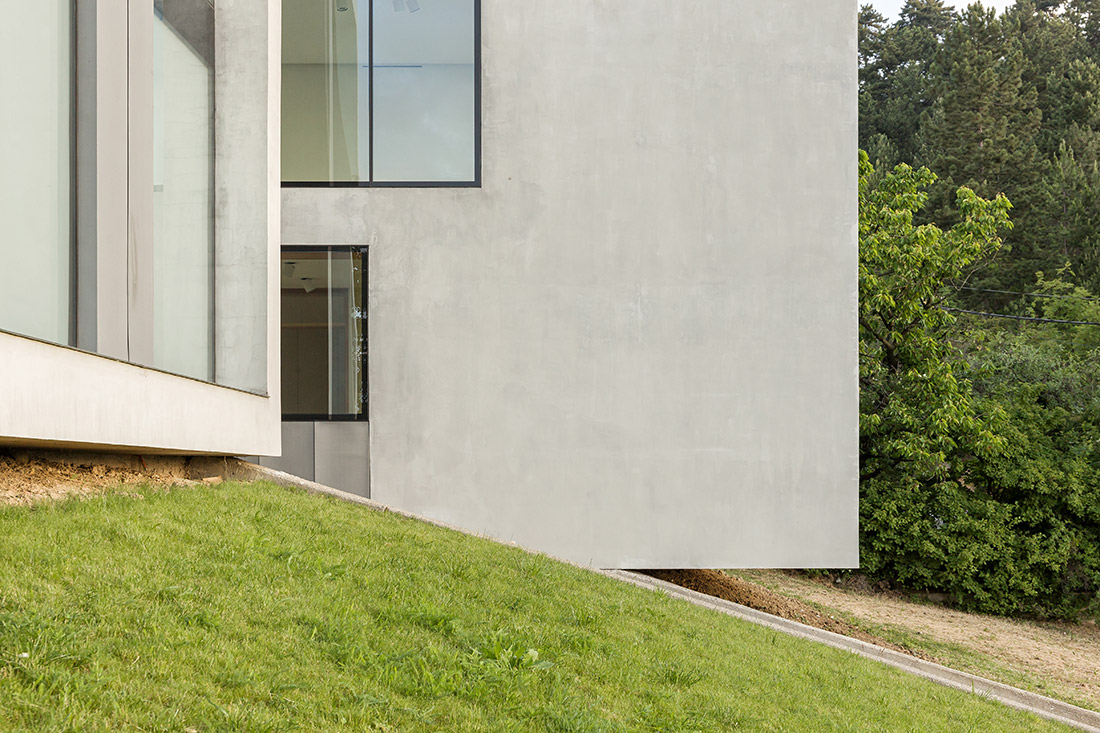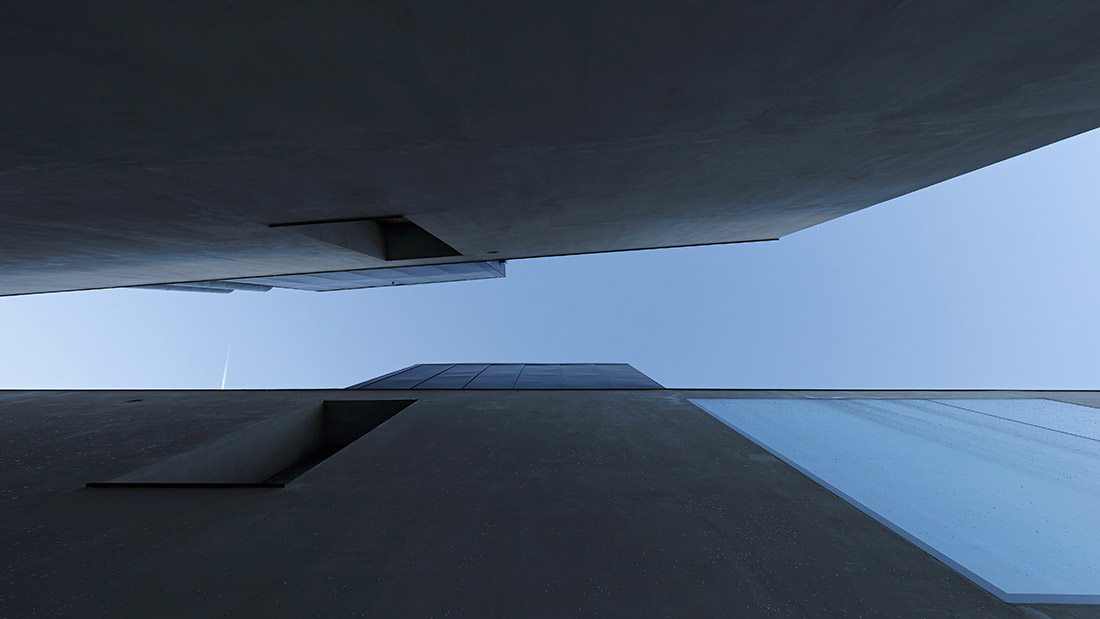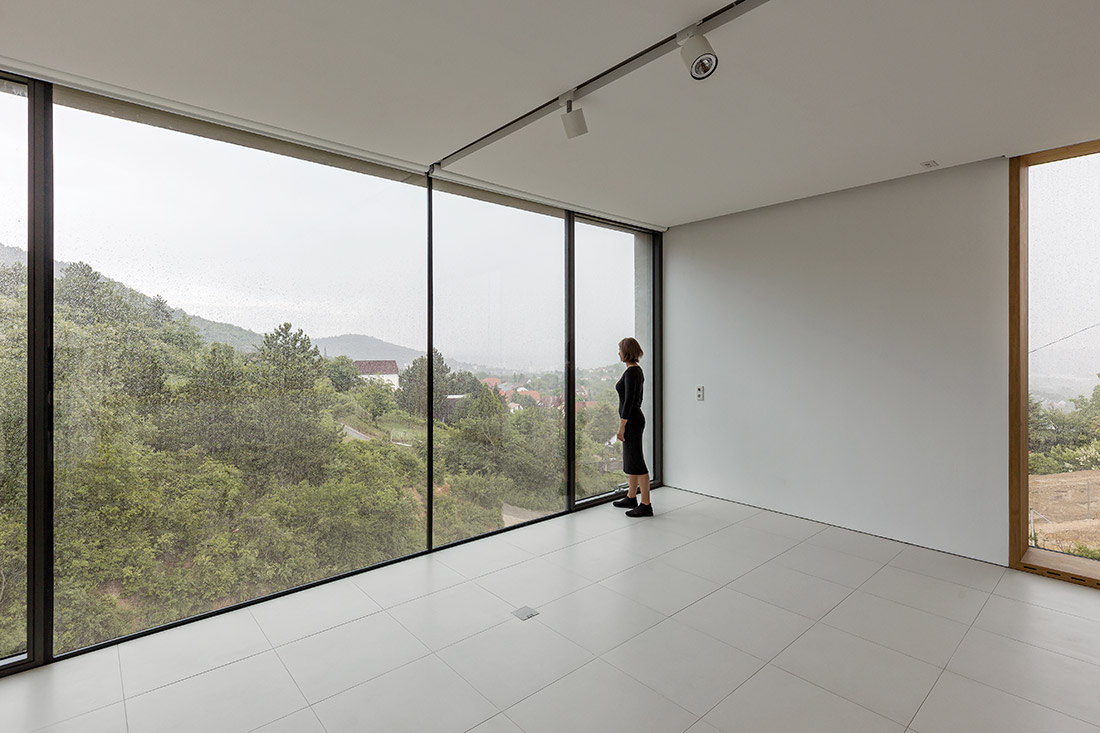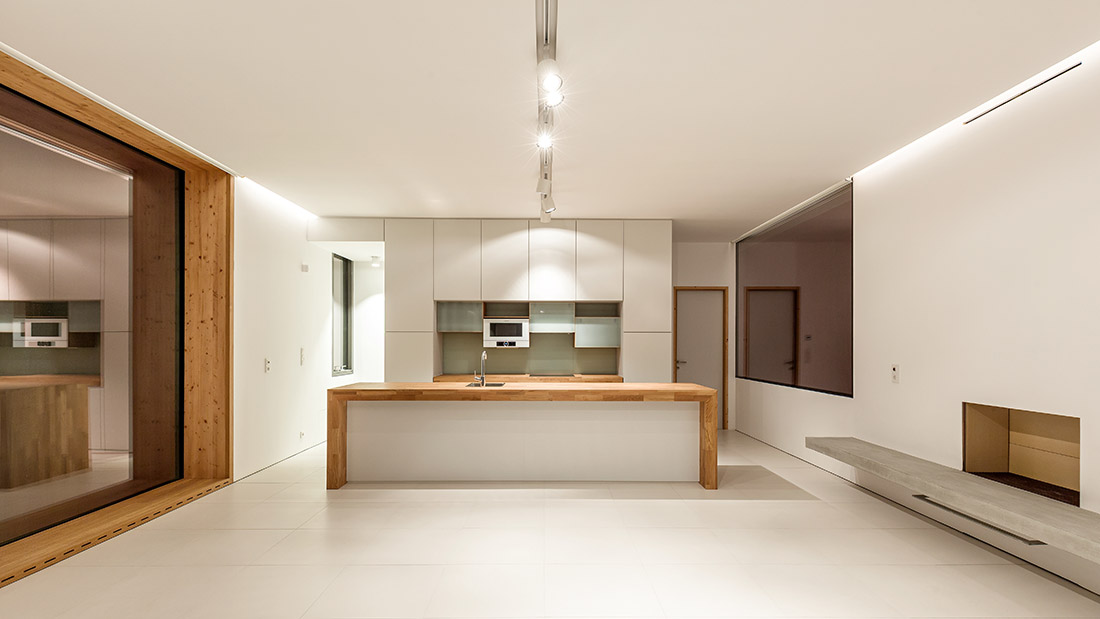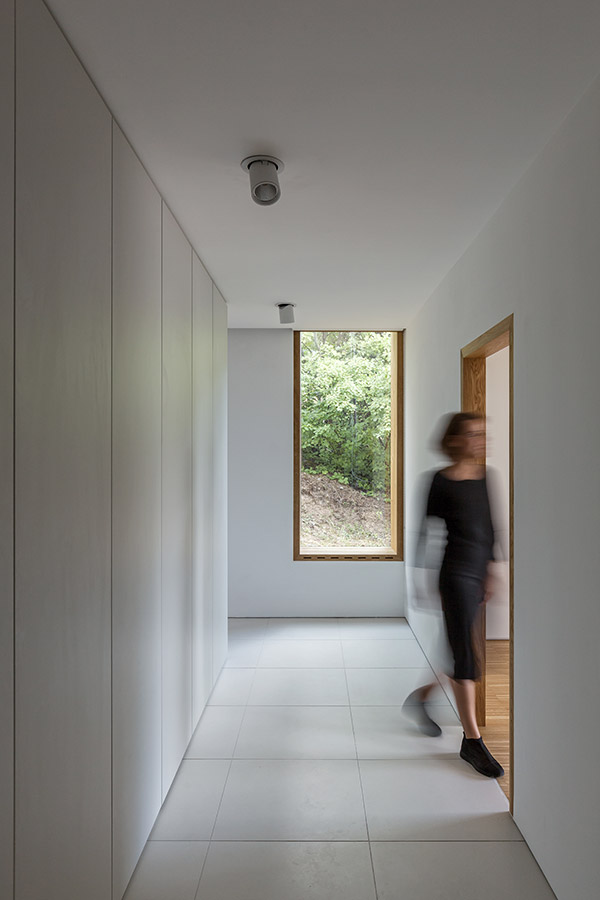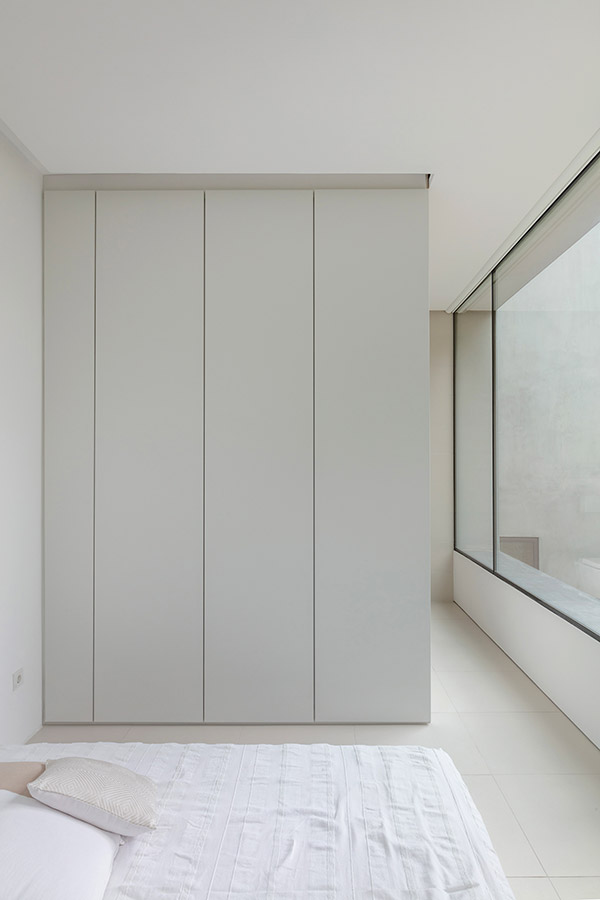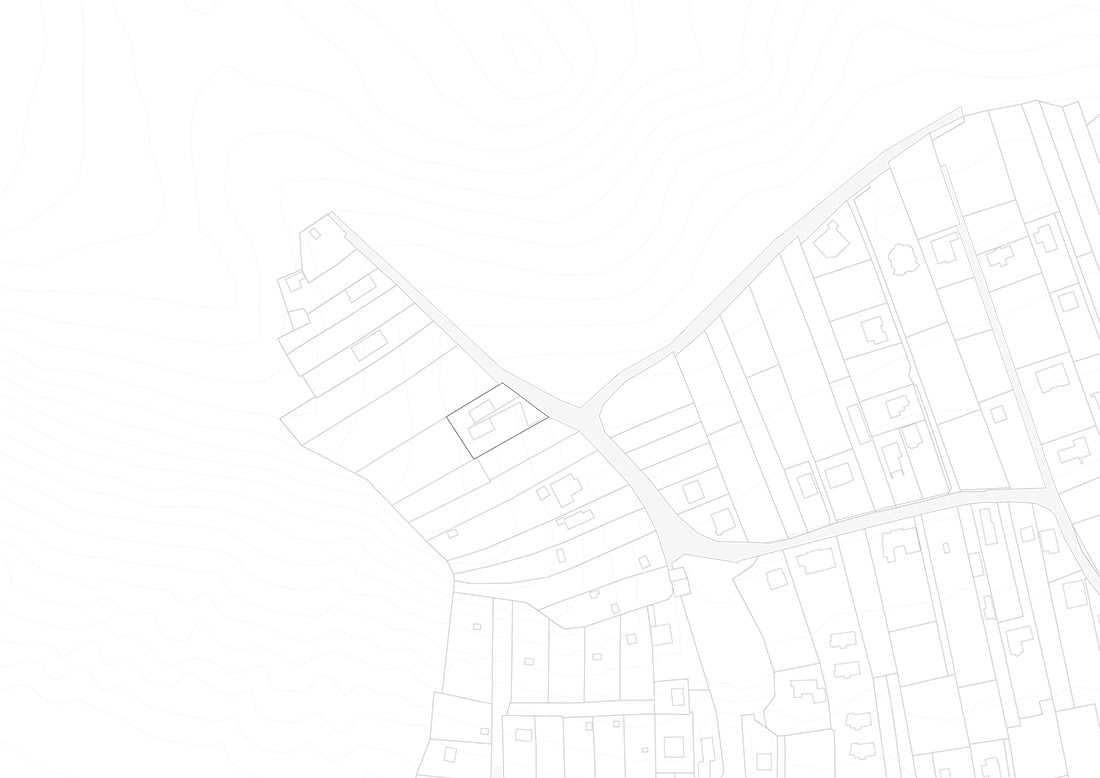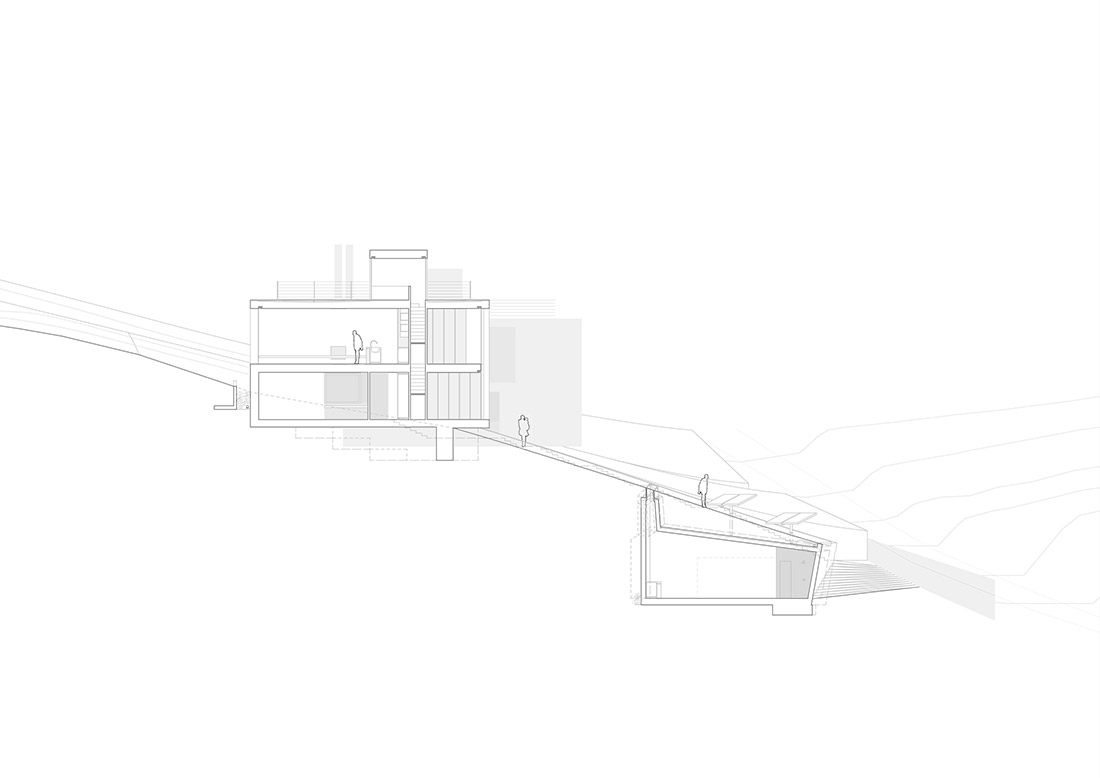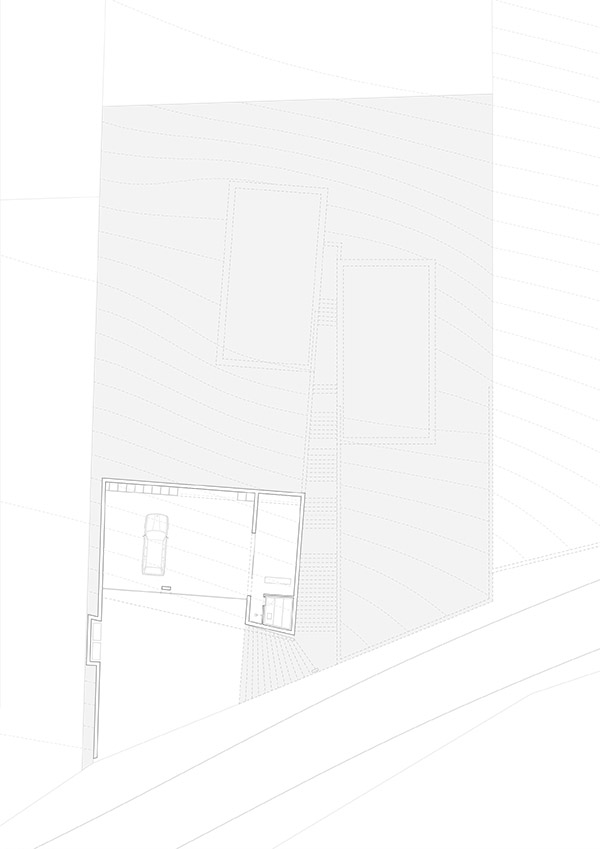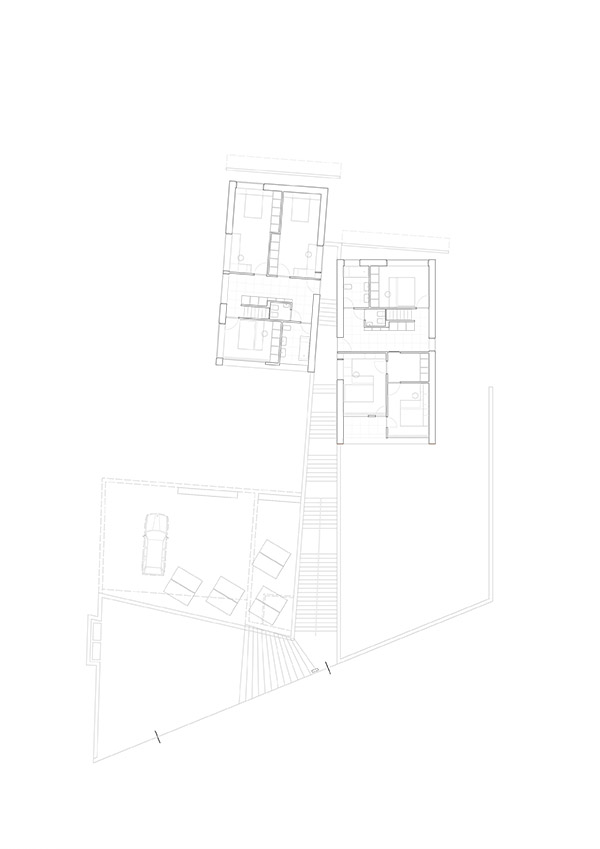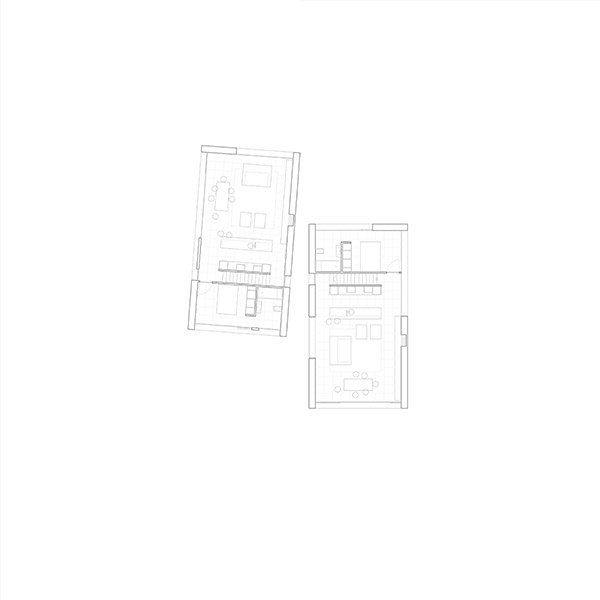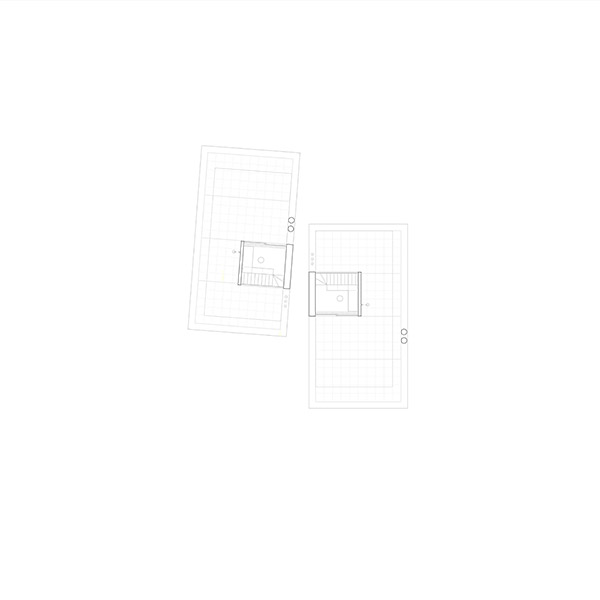 Credits
Architecture
Dénes Horváth; débert architects
Year of completion
2018
Location
Budaörs, Hungary
Area
Gross floor area: 515 m2
Site area: 1.131 m2
Photos
Balázs Danyi, Tamás Bujnovszky
Project Partners
OK Atelier s.r.o., MALANG s.r.o.
Related posts
Powered by