At the start of this project for a single-family home in the Pálava Protected Landscape Reserve, we had to address the incompatibility of two different demands. The wine-growing village by the Vodní Mlýny reservoir at the foot of the Pálava Hills possesses a unique character that the reserve's administration tries to protect through its regulations.
The inclined property allowed us to set the house into the slope, to design it with a flat roof, and to connect all the living spaces with the garden. We were captivated by the limestone walls found in the region, including the wine cellars in the village, and so we used this material for the building's façade. The stones form a frame around the large windows, which is protected by the protruding reinforced concrete roof and attic.
On the street level one story up, there is plenty of parking on the flat roof. The garage for a motorcycle, the entrance to the home, and an office with a view of the vineyards and the reservoir are all contained in a building with an archetypal form that fits in with the existing village and meets the demands of the Protected Landscape Reserve. Its contemporary look was achieved in an abstract manner, but using black sheet metal on both the roof and the façade.
The house in Klentnice is a little like a wine cellar. Surrounded by vineyards, it is protected against the scorching rays of the sun by fertile soil. It is simple and raw in its use of materials, but at the same time cozy enough for its inhabitants to enjoy life and the fruits of nature.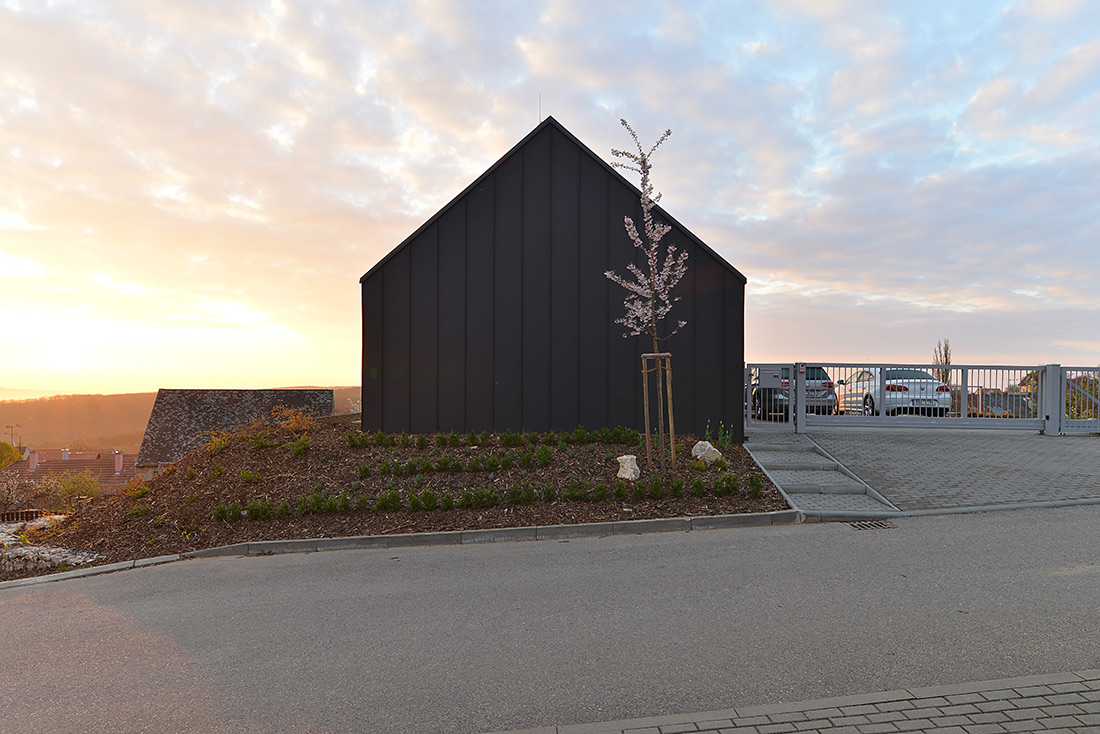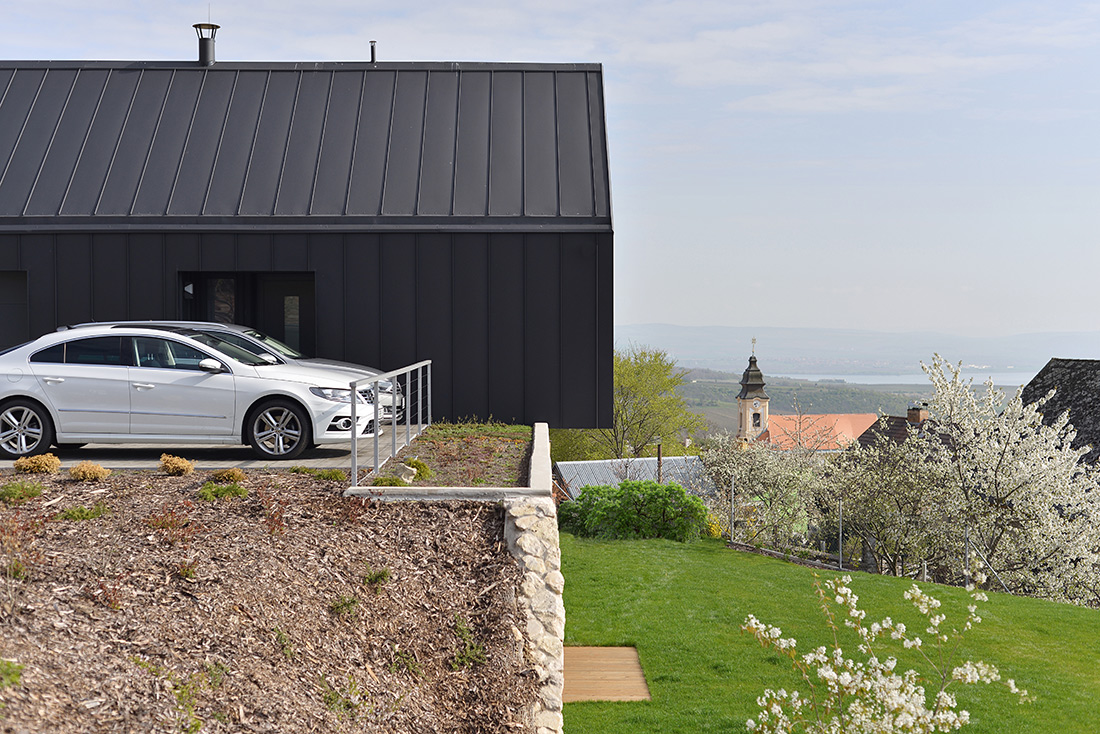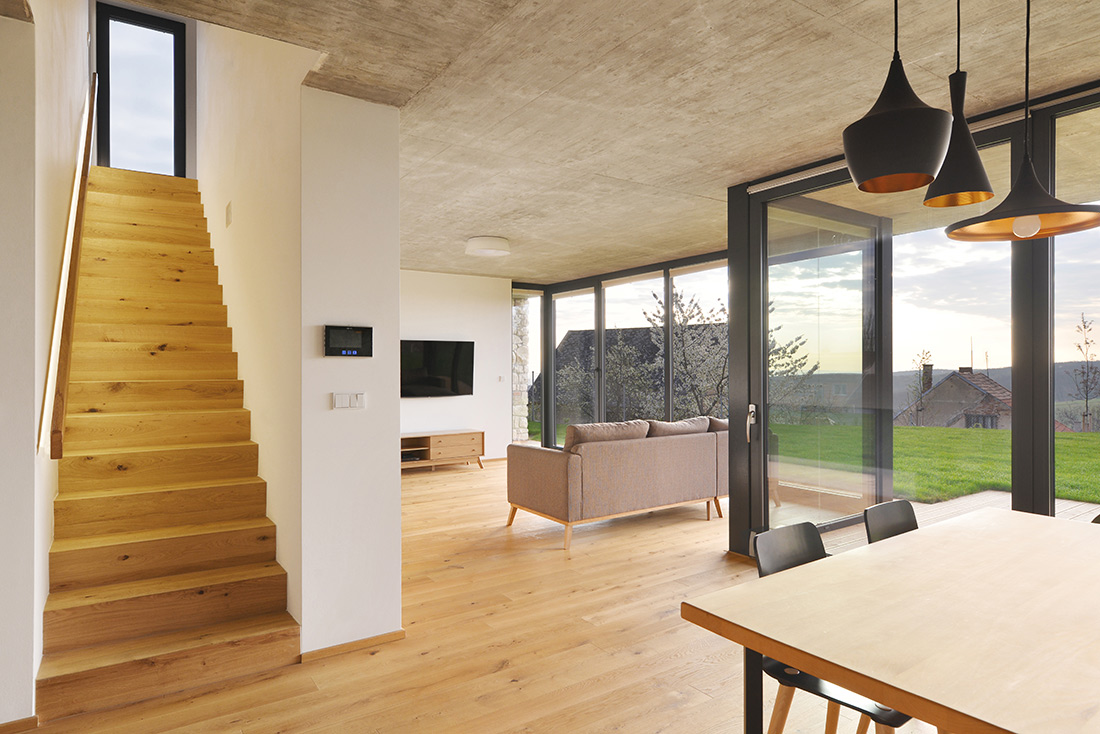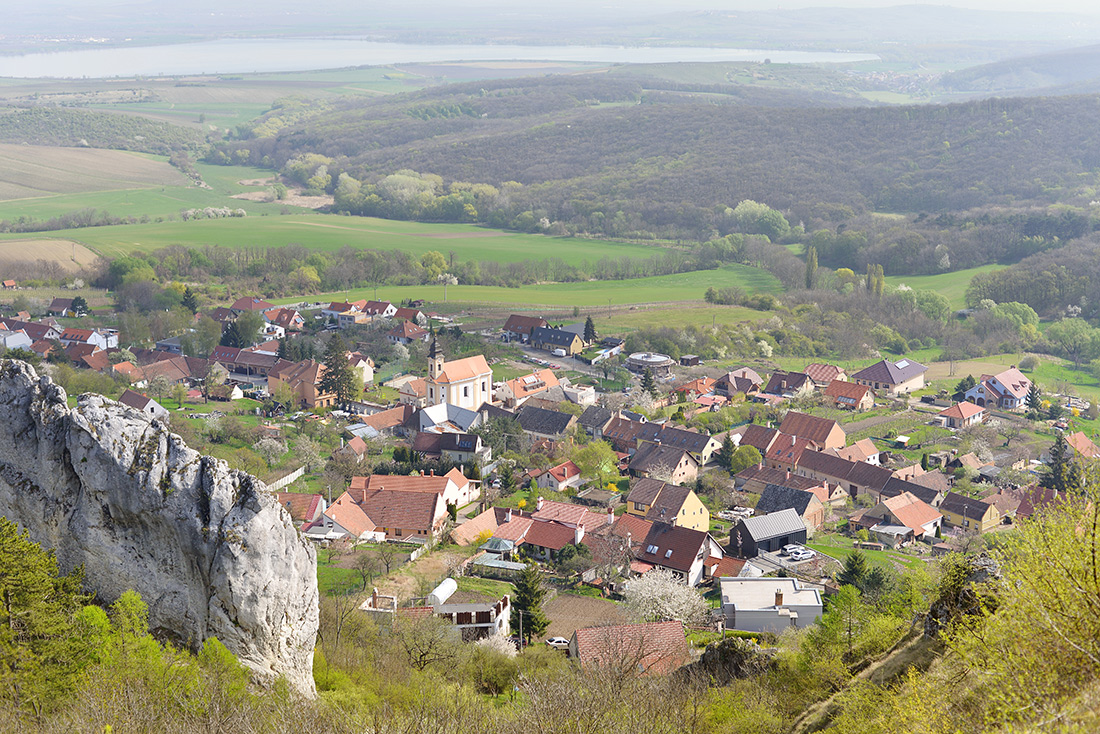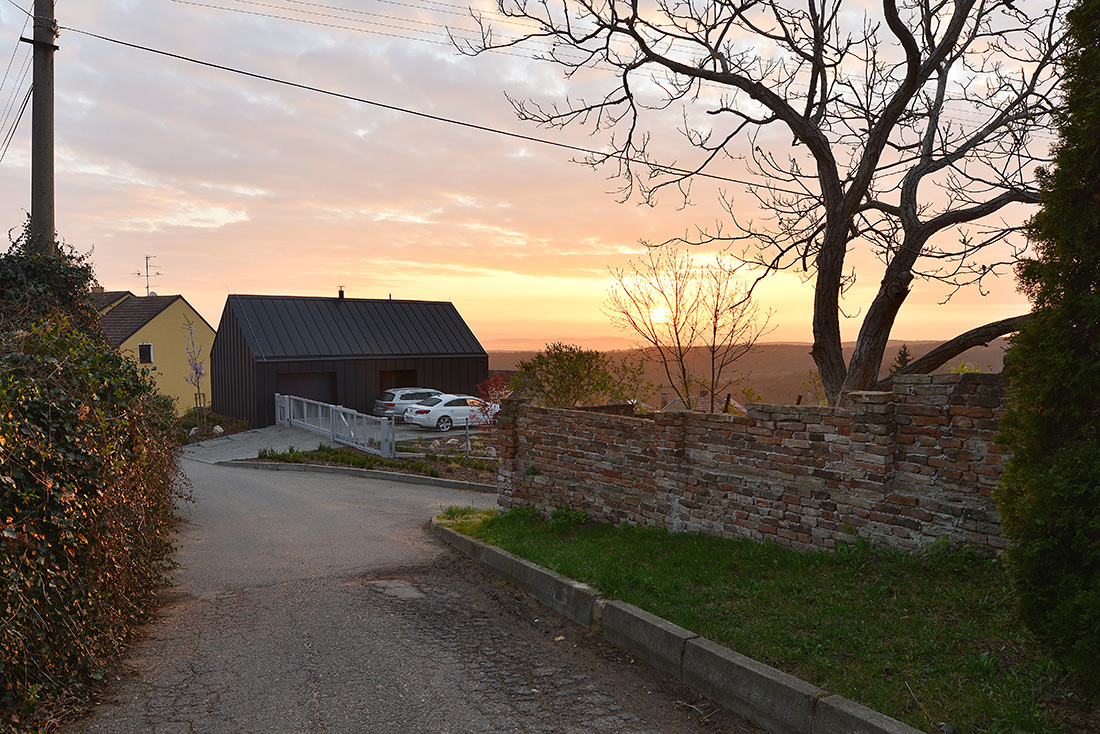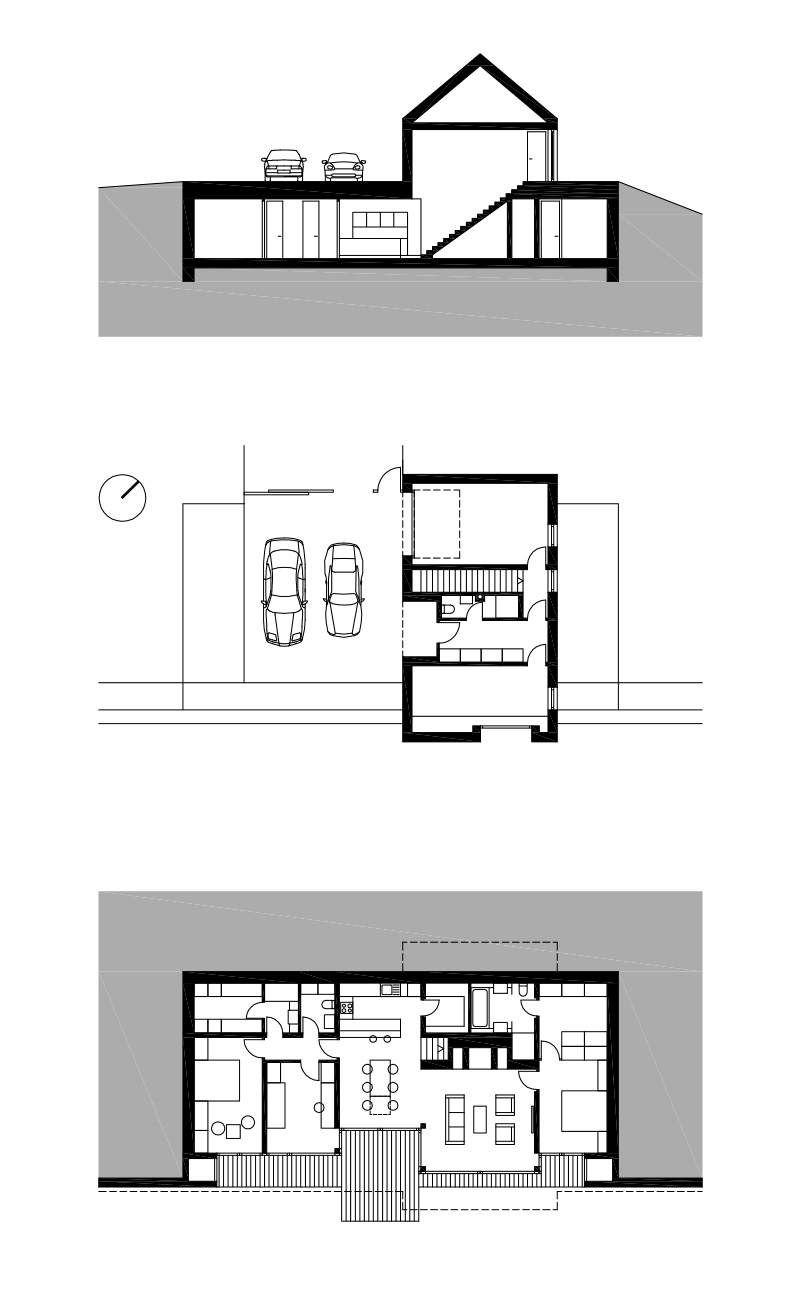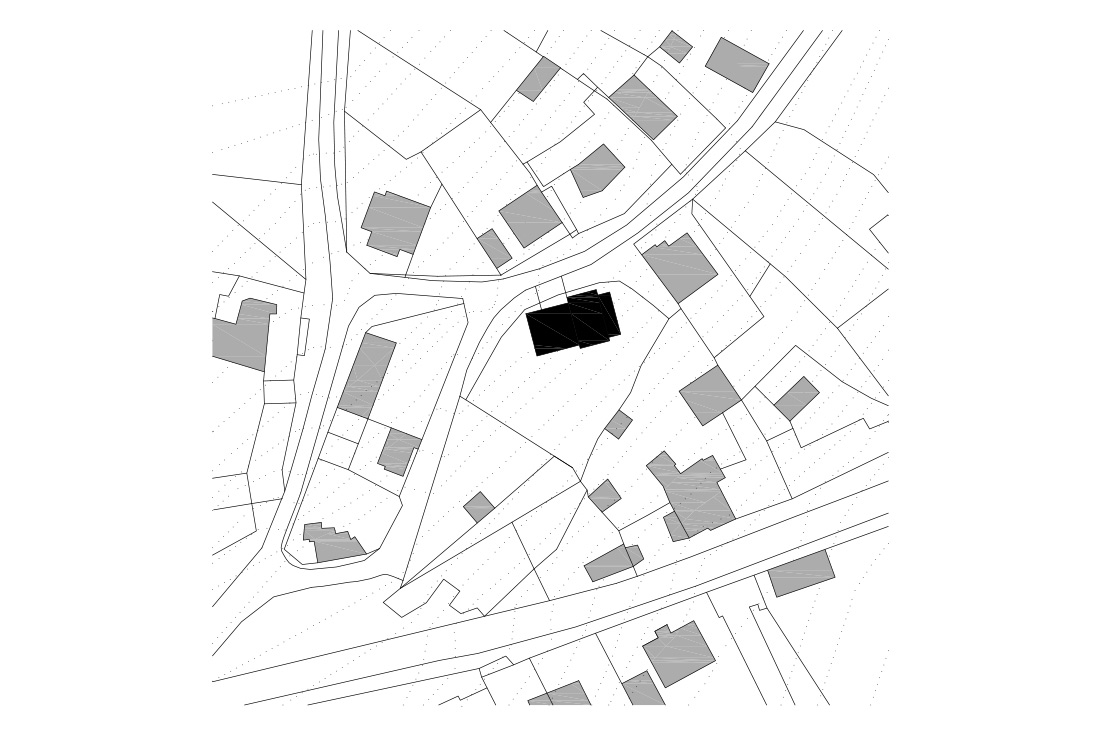 Credits
Architecture
Stempel & Tesar architekti; Ján Stempel, Jan Jakub Tesař
Client
Private individual
Year of completion
2017
Location
Klentnice, Czech Republic
Total area
Building footprint: 190 m2
Usable area: 210 m2
Site area
1,090 m2
Photos
David Korsa
Related posts
Powered by