On 07/09/2019 a new museum of mountaineering was opened within the Museum of the Bohemian Paradise in Turnov. The creation of the new exhibit required a revitalisation of a museum building from 1974 originally built to exhibit the largest oil painting in central Europe. The 8.5×10m canvas was preserved and became a part of the climbing exhibit. The new building has a three level volume connecting the main museum building and depository. Inside, the exhibition is an analogy a mountain landscape introducing visitors to the development and important milestones of mountaineering. Interactive elements entertain all age groups, alongside many historical photographs and original aids manufactured by legendary climbers. The museum courtyard was also rebuilt. It is larger, cleared of old annexes, with vegetation framed inside a concrete elevation. This lego-block structure links the courtyard with the remainder of the museum campus but also serves as an auditorium for various cultural events.
What makes this project one-of-a-kind?
The first permanent exhibit of mountaineering in the Czech Republic devoted, among other topics, to sandstone climbing which is deeply rooted in the Bohemian Paradise region. In terms of scope, it is the largest project that the Bohemian Paradise Museum has carried out in its 130-year history. The new building aims to walk the delicate line between sensitively integrating various historical parts of the museum campus while introducing a contemporary exhibition space. The exterior, unassuming, respectful, the interior on the other hand bold and expressive utilising CAD controlled manufacturing to create a seamless landscape.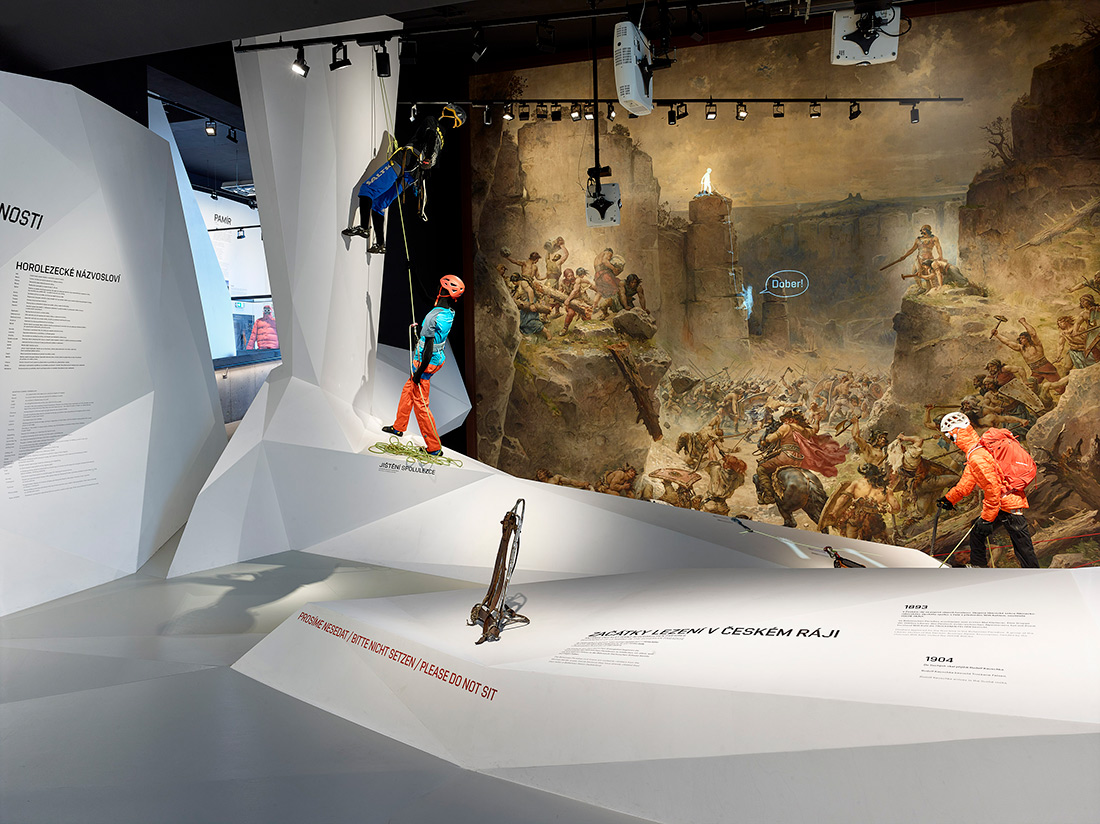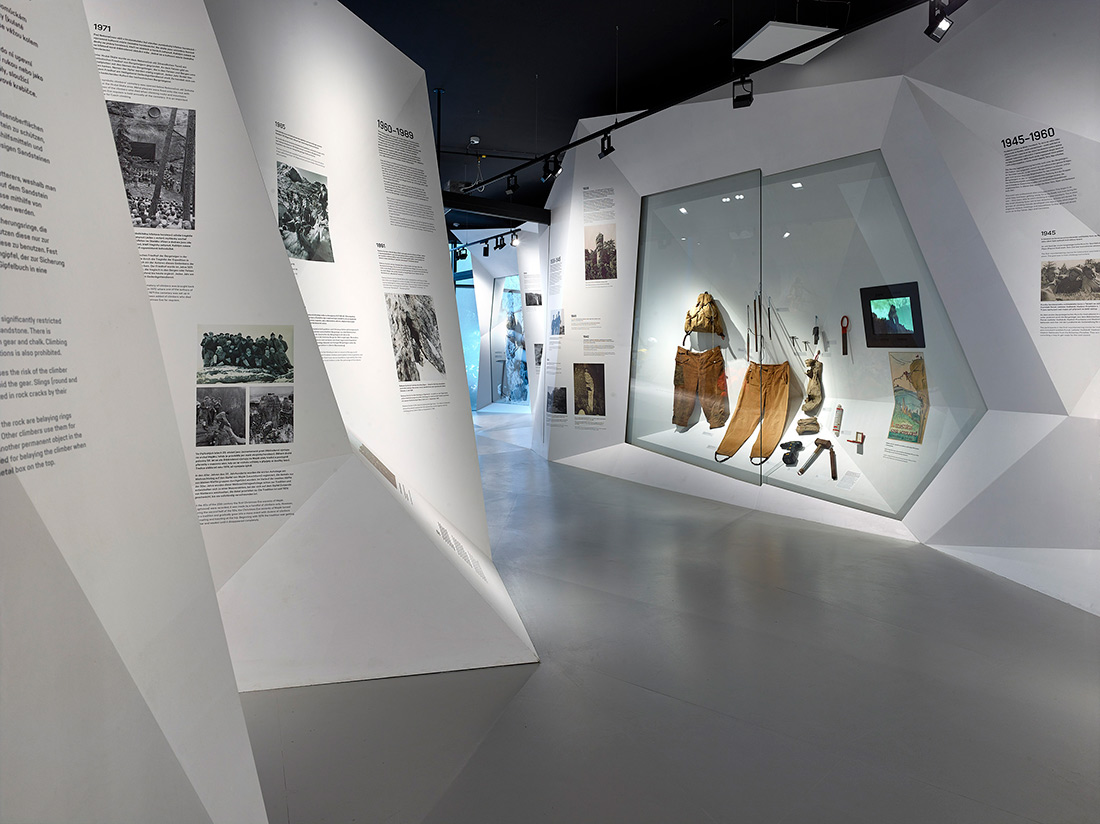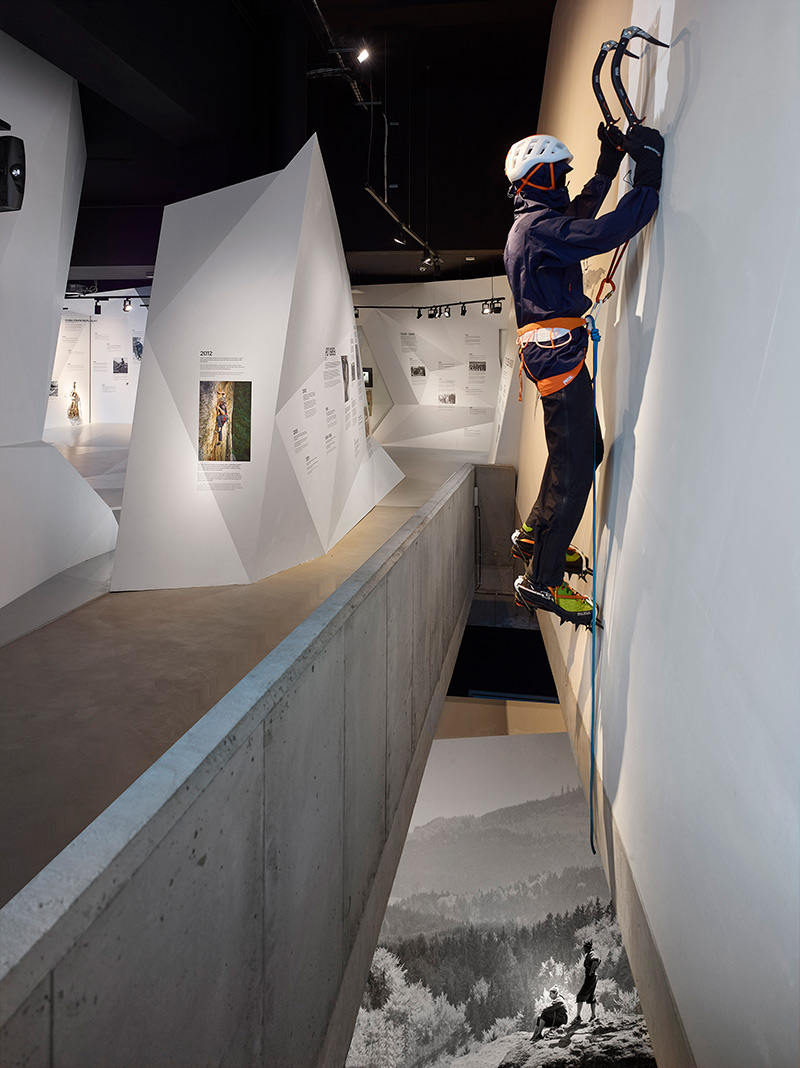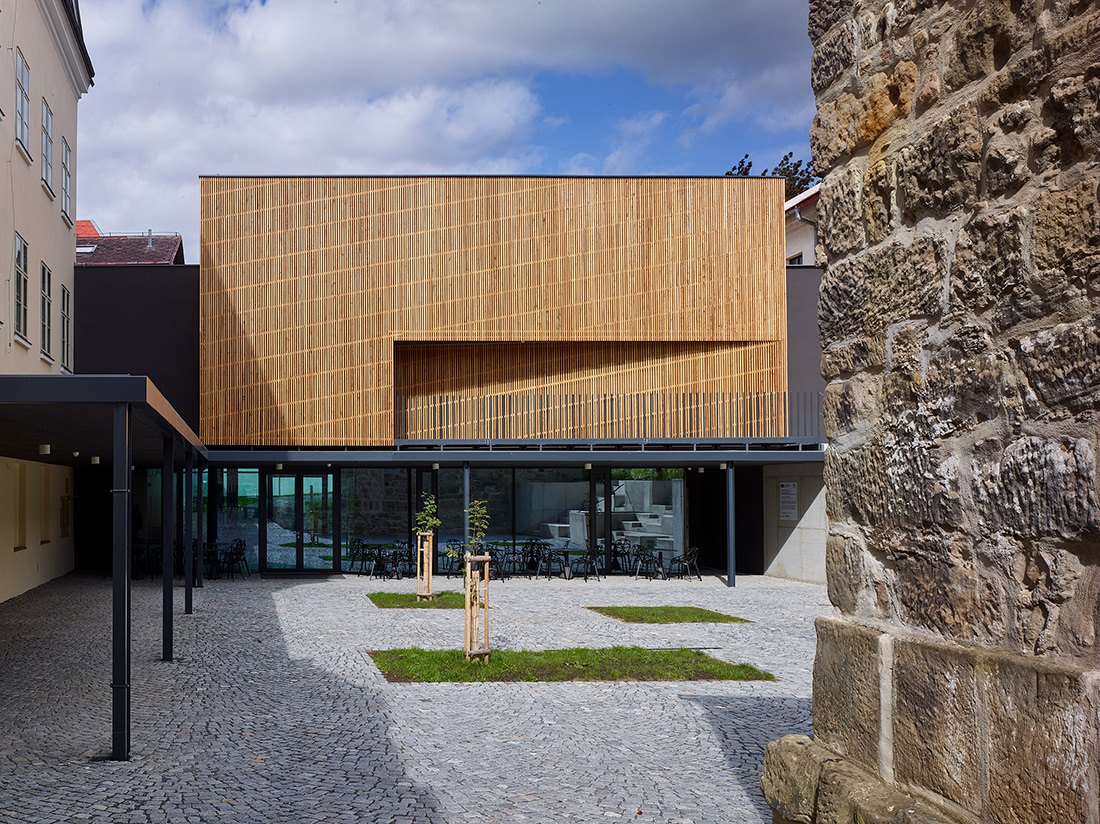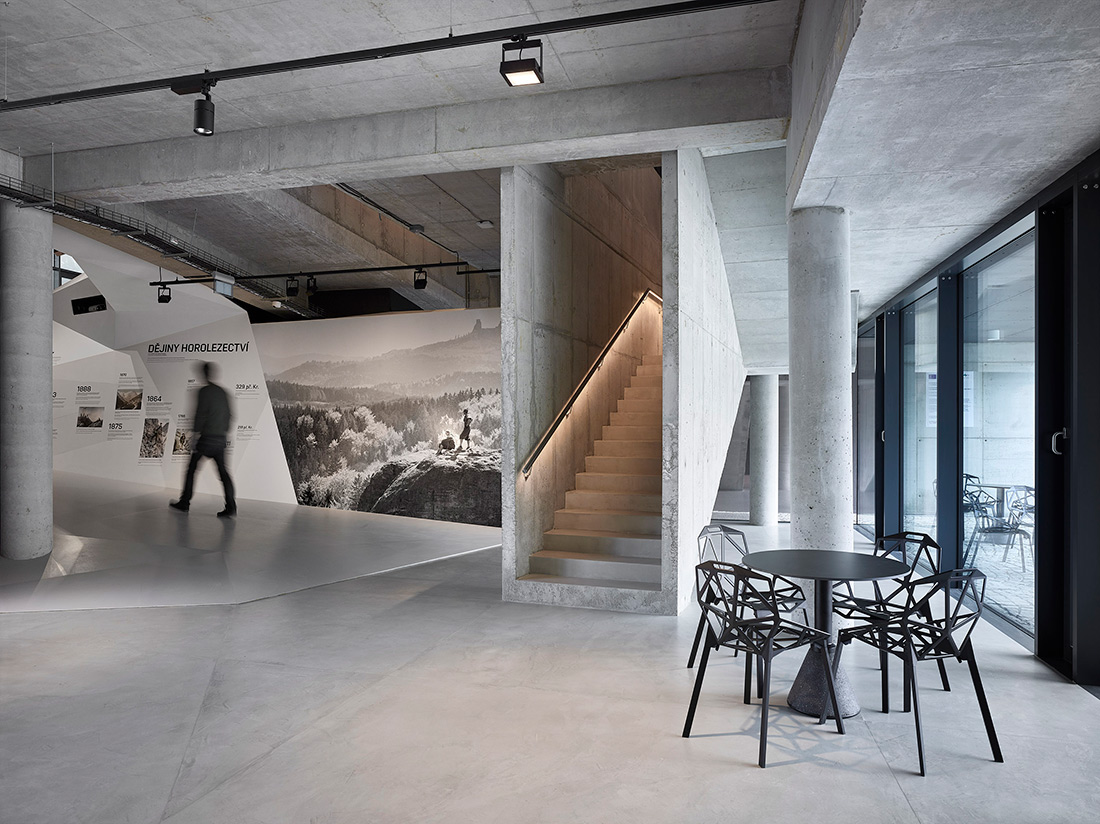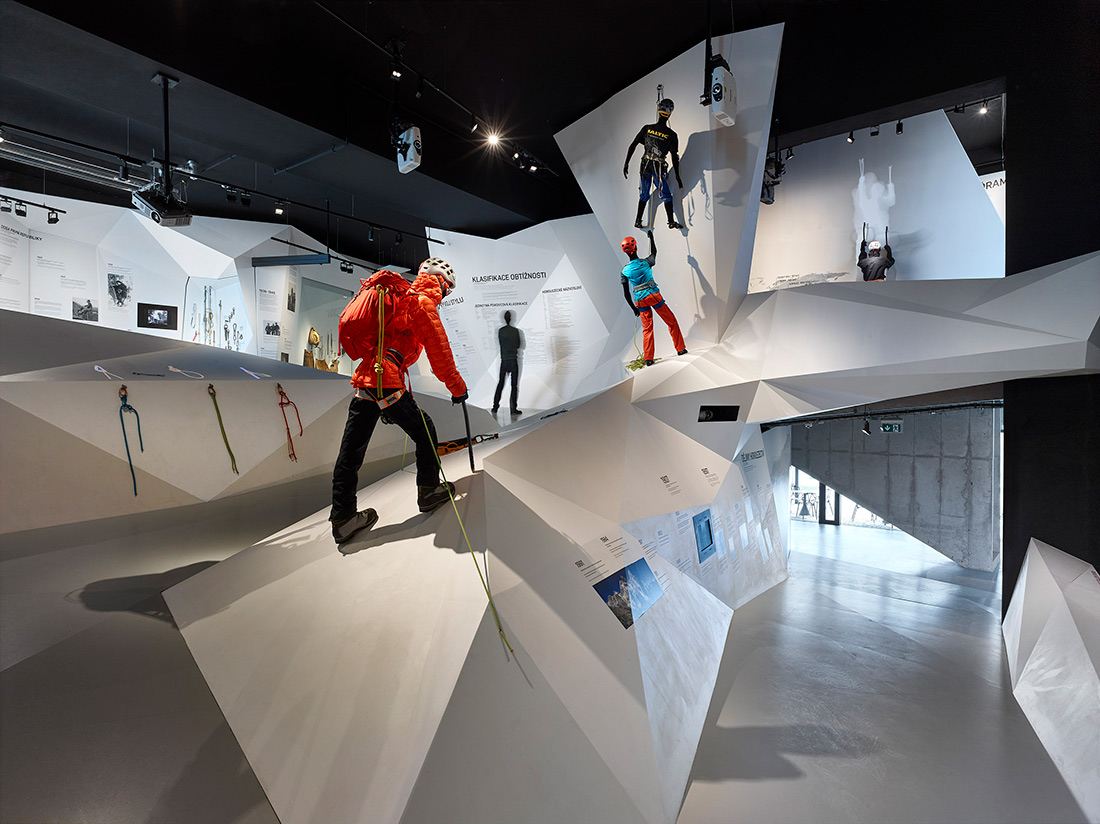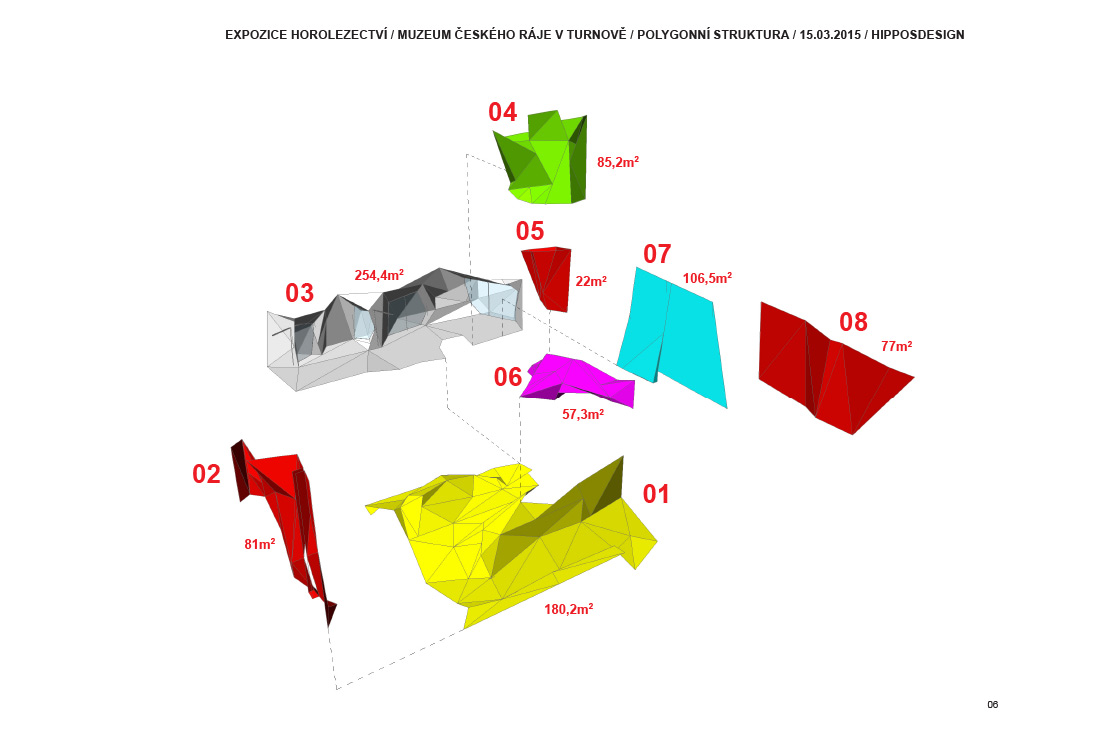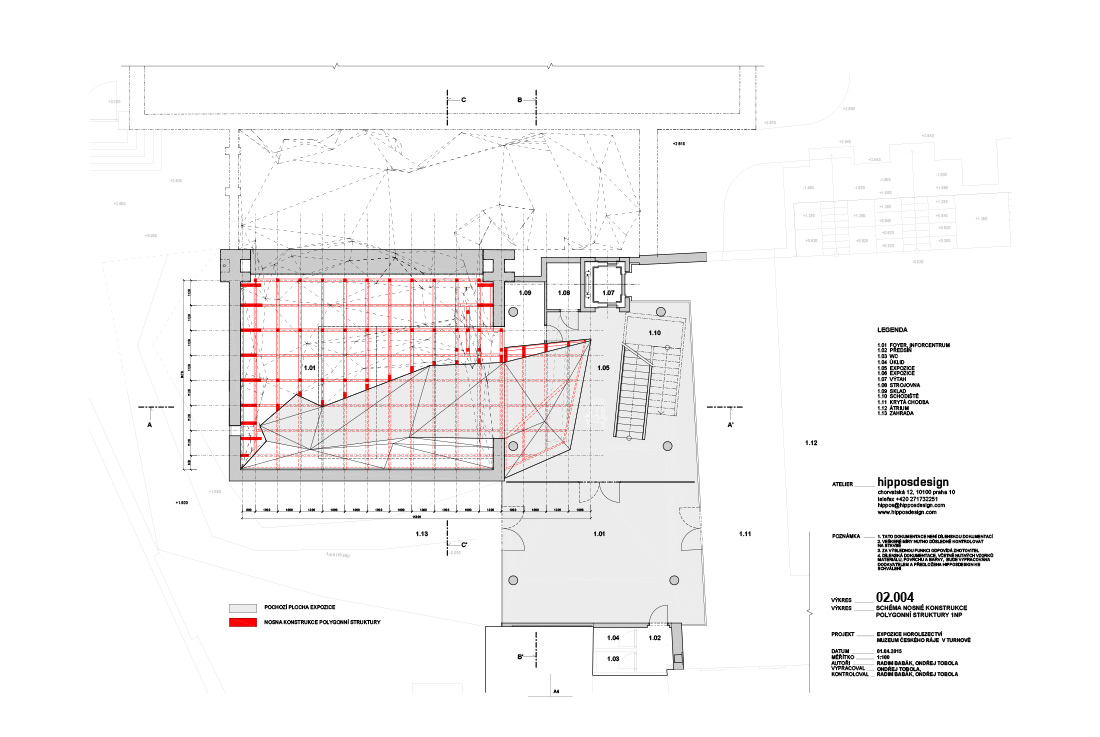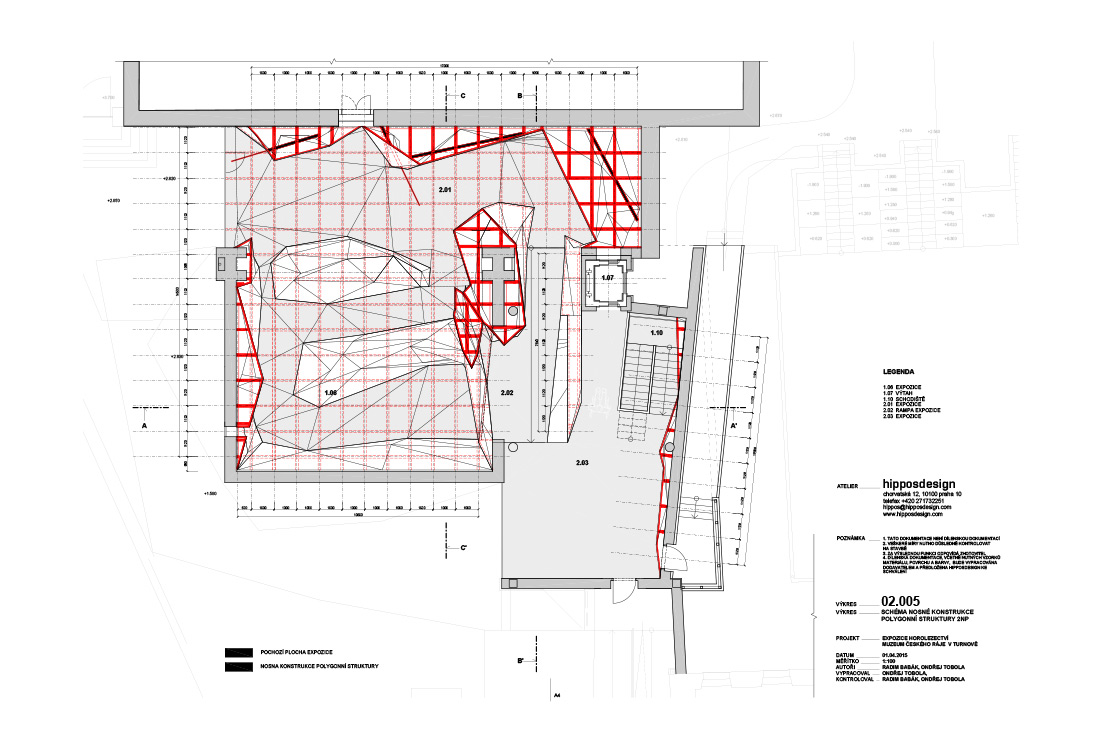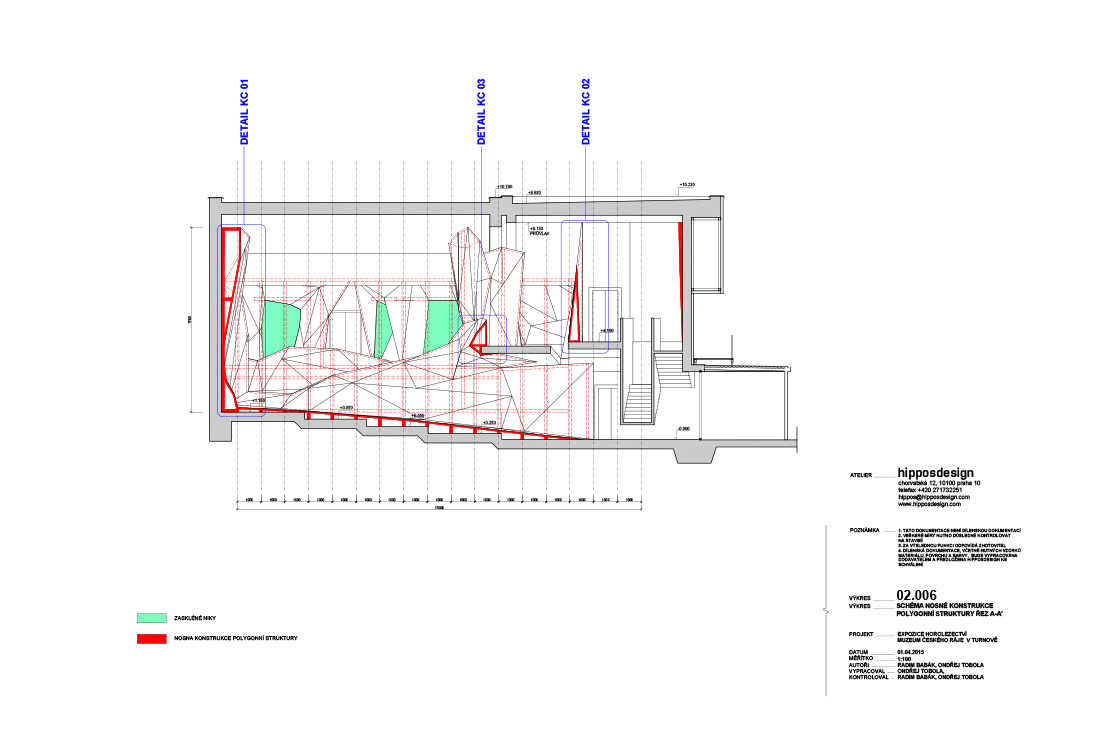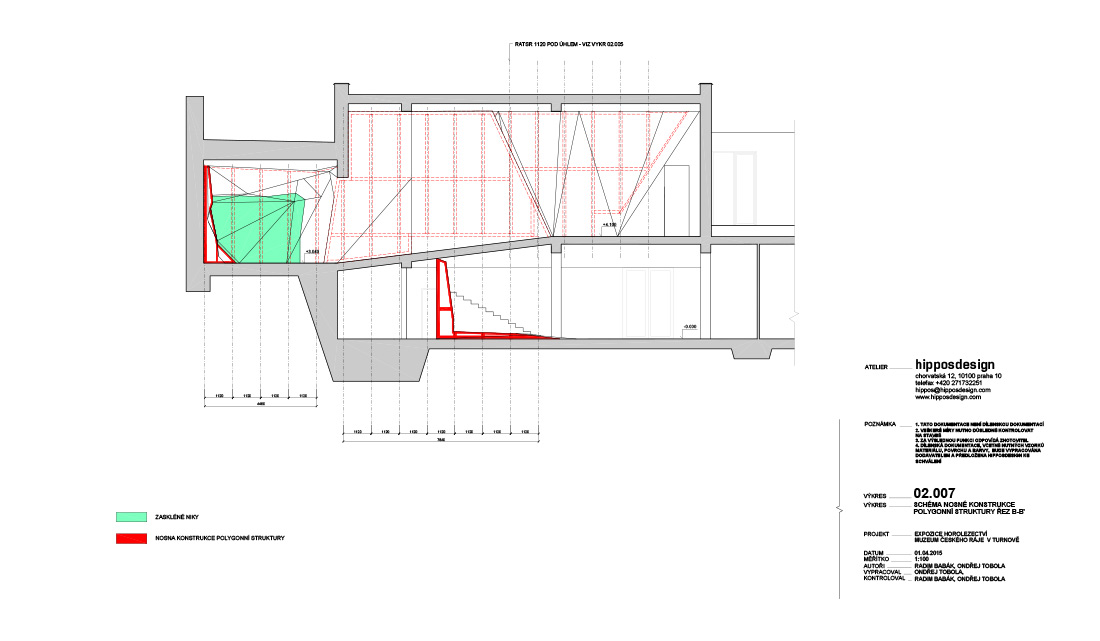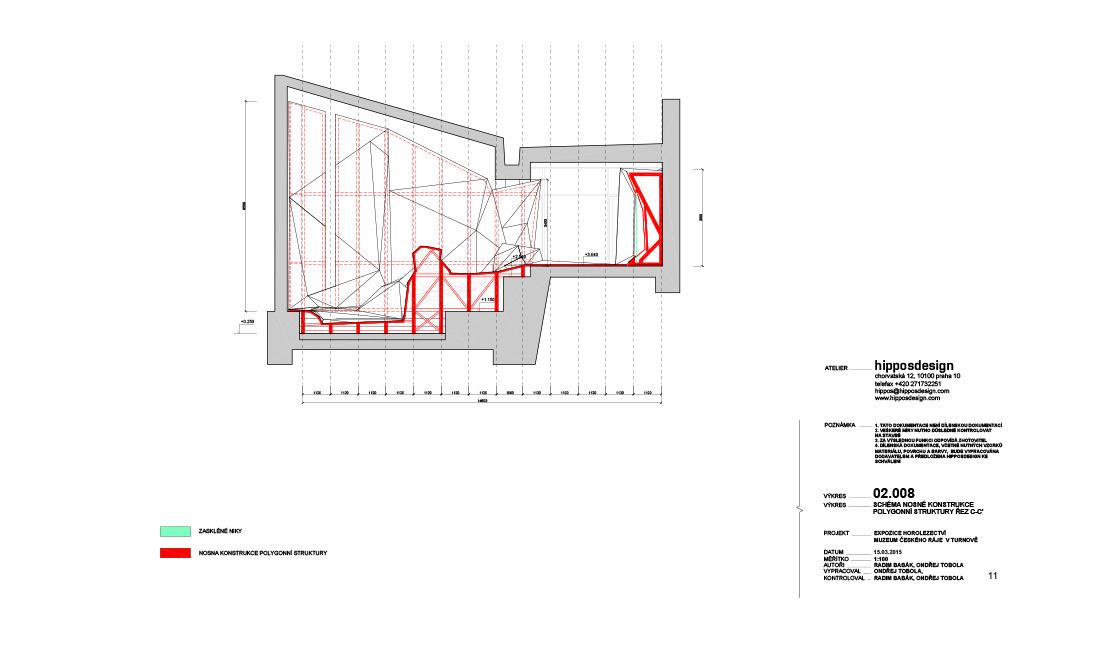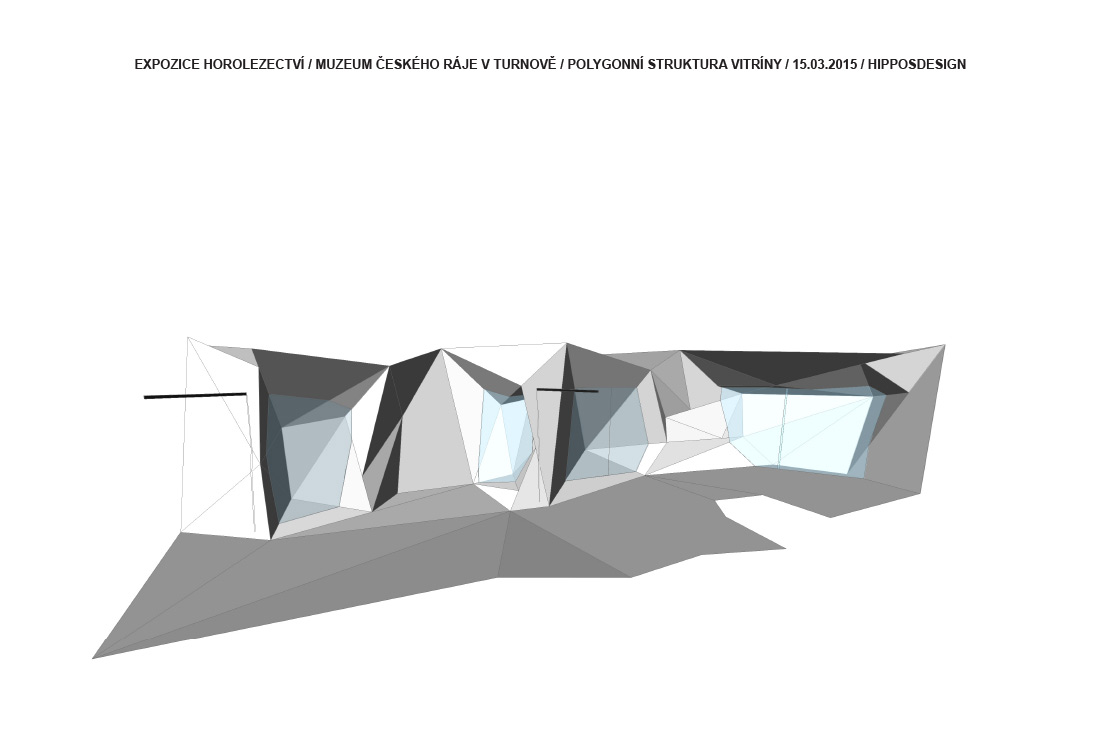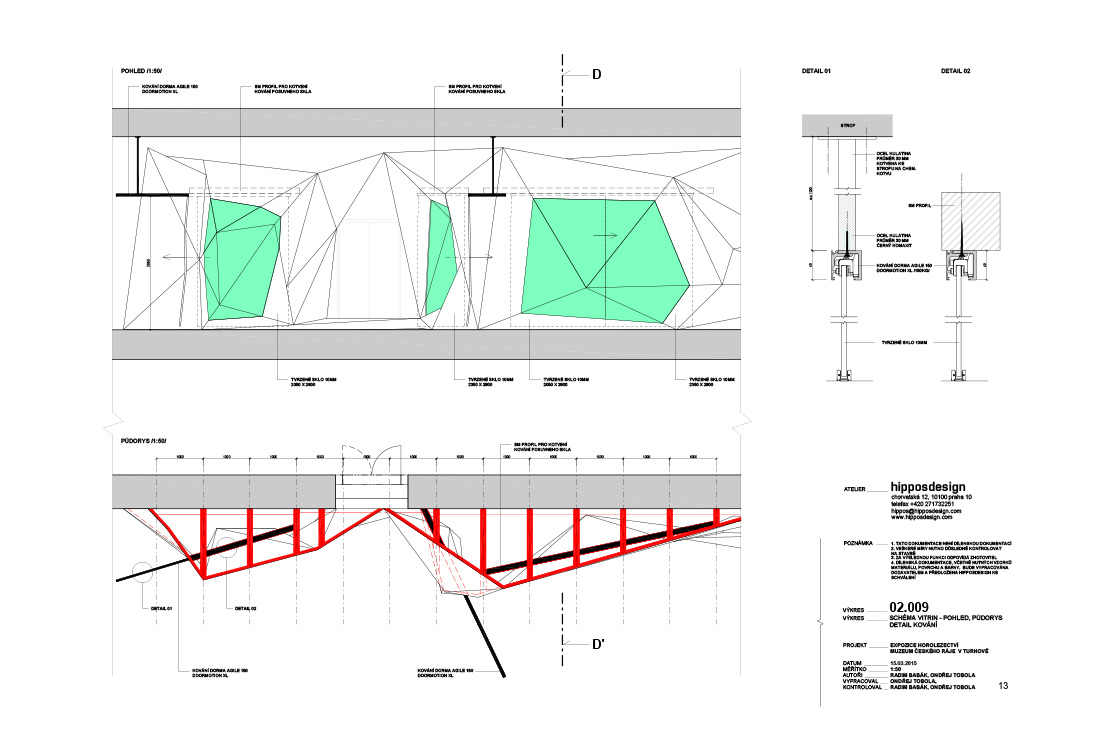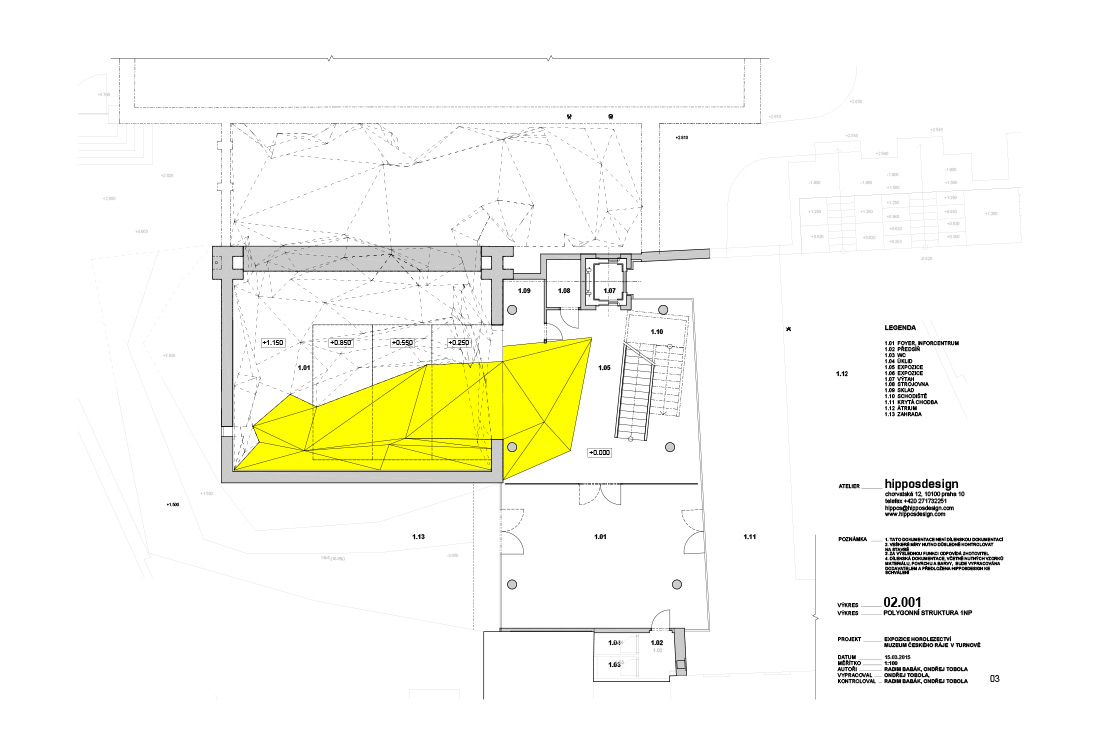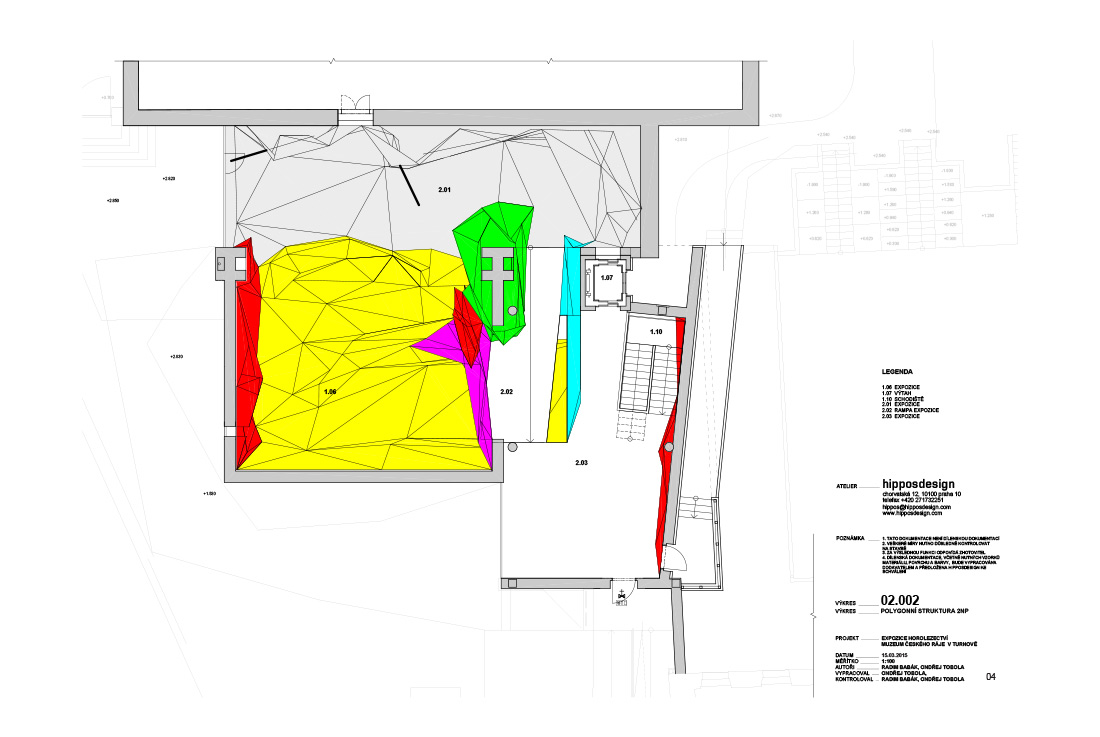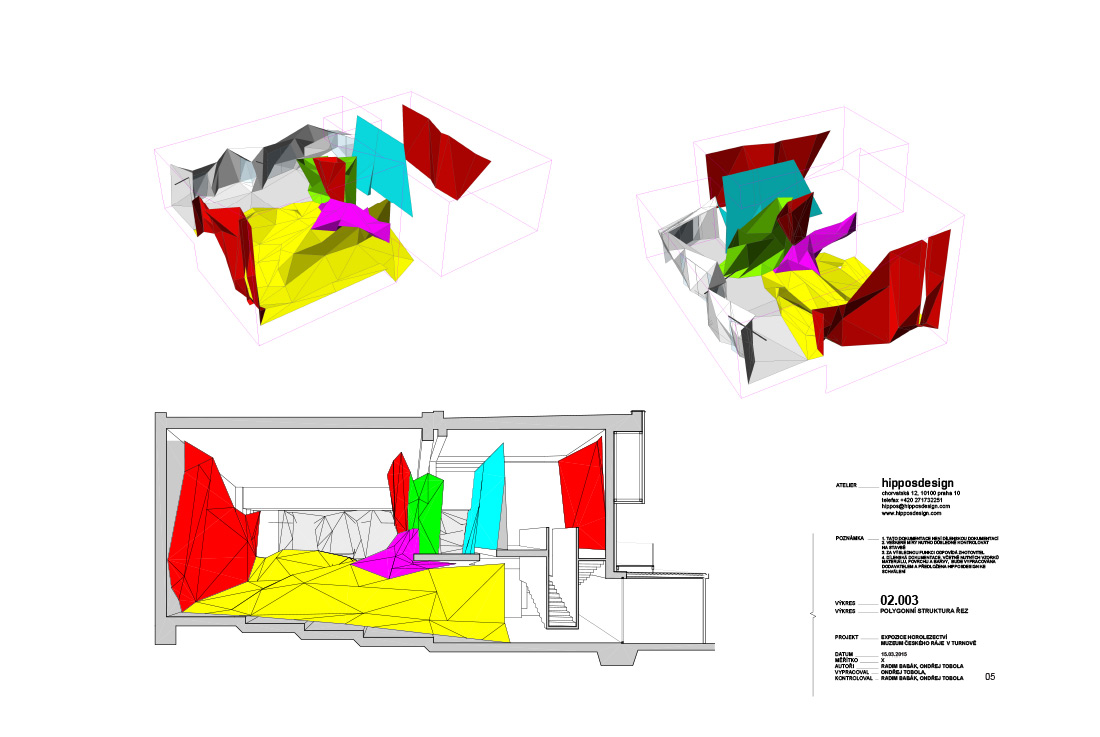 Credits
Architecture
hipposdesign; Radim Babák, Ondřej Tobola
Cooperation: Zdeněk Sláma
Proposition: PhDr. Vladimíra Jakouběová
Exhibition libretto: Alžběta Kulíšková, David Marek
Graphic design: hipposdesign; Jaroslav Turek
Historical data consultants: Tomáš Flanderka, Zdenek Konrád, Vladimir Procházka
Client
Museum of Bohemian Paradise in Turnov, project partners: Liberec Region (CZ), City of Bad Schandau (GER)
Year of completion
2019
Location
Turnov, Czech Republic
Total area
525 m2
Site area
498 m2
Photos
Filip Šlapal
Project Partners
Profes projekt Ltd., Termil Ltd., M PLUS Ltd., AV Media Ltd., Makak Climbing Ltd., Target design Ltd., Erco, Magis 
Related posts
Powered by