DOC places the typology of a compact house in a unique location: distributary channel Borcea. Both the location and the desire for a new type of dwelling – a floating, multifunctional, mobile house – asked for special constructive conditions.The water level variations as well as a strict budget led to building a trailer like platform that can be relocated. Mobility as the main feature dictated the simple, rectangular open space. Amazing views are brought in through wide windows and patio making this structure to respond to site changes and to change with it..
Its multifunctional character: temporary housing and meeting point for water sports lovers opens up new perspectives angles for a forgotten, undiscovered area – the Danube river and the Calarasi area. The building process began with analysing the context, location and community as well as harnessing and adapting an existing abandoned pontoon adapting it to current needs.
What makes this project one-of-a-kind?
Cleverly designed to work within the space, this structure works as a floating,
multifunctional, mobile house and with a high level of versatility it can easily become a social space
for promoting and launching water sports.
Bold lines and contrasting materials provide the visual gravitas that you'll want from a dwelling but it keeps things low-key and open plan throughout which works well for how you intend to use it.
Text provided by the architects.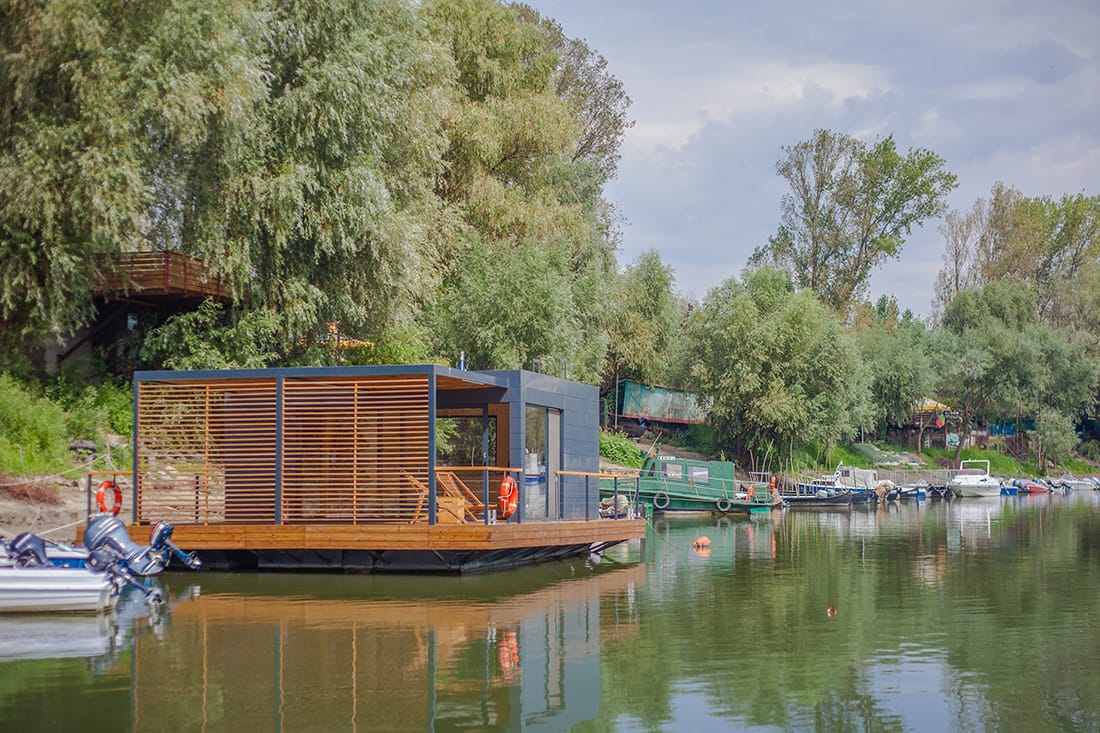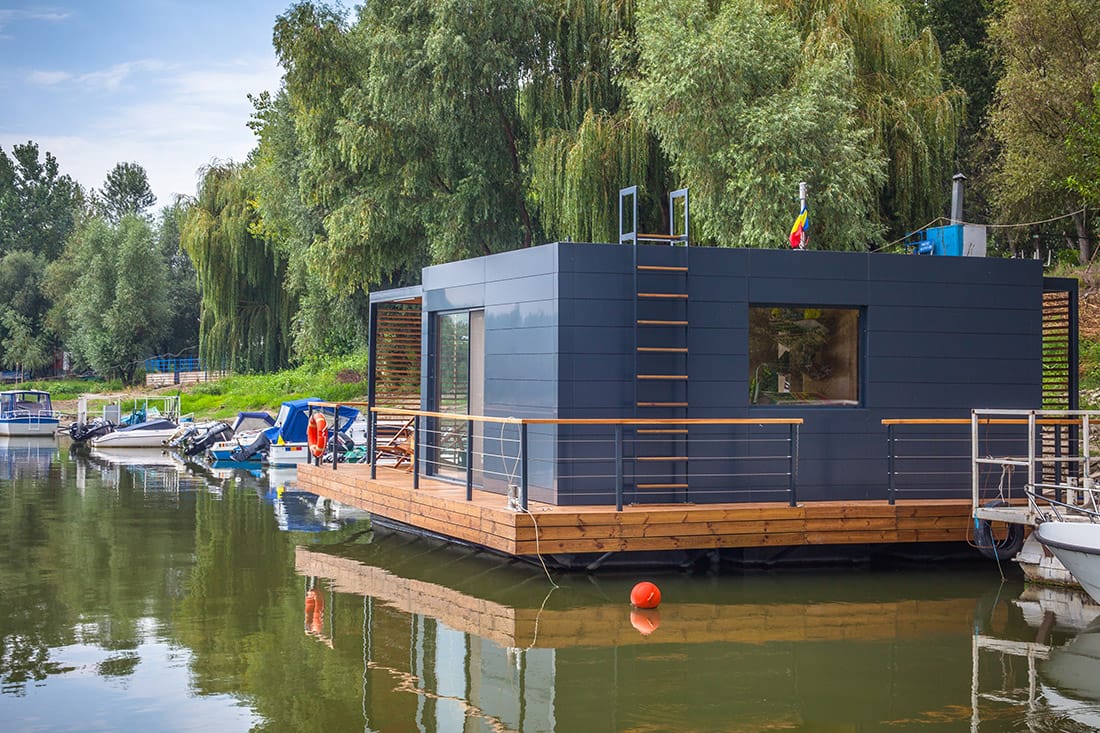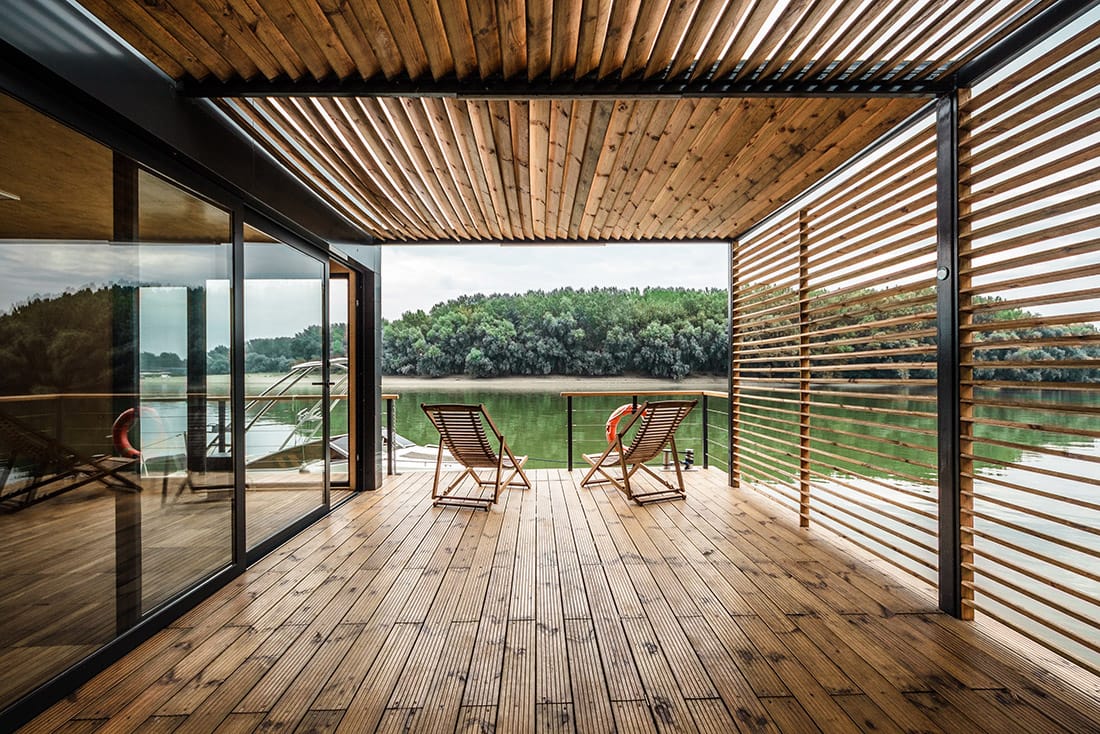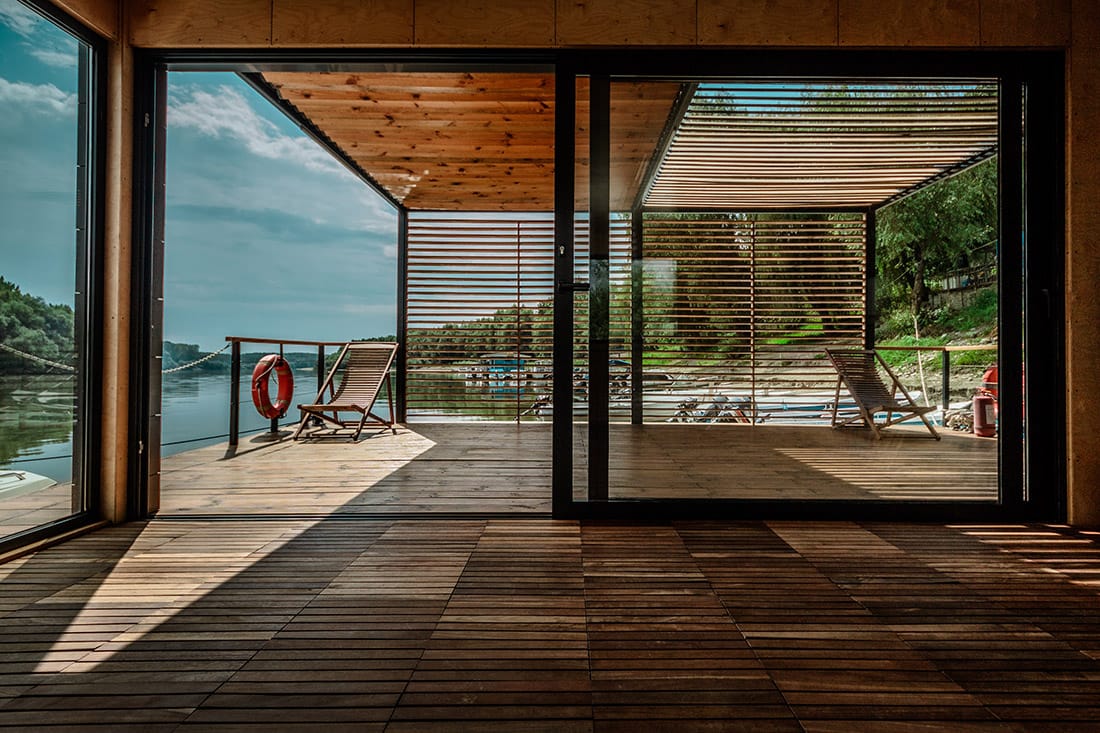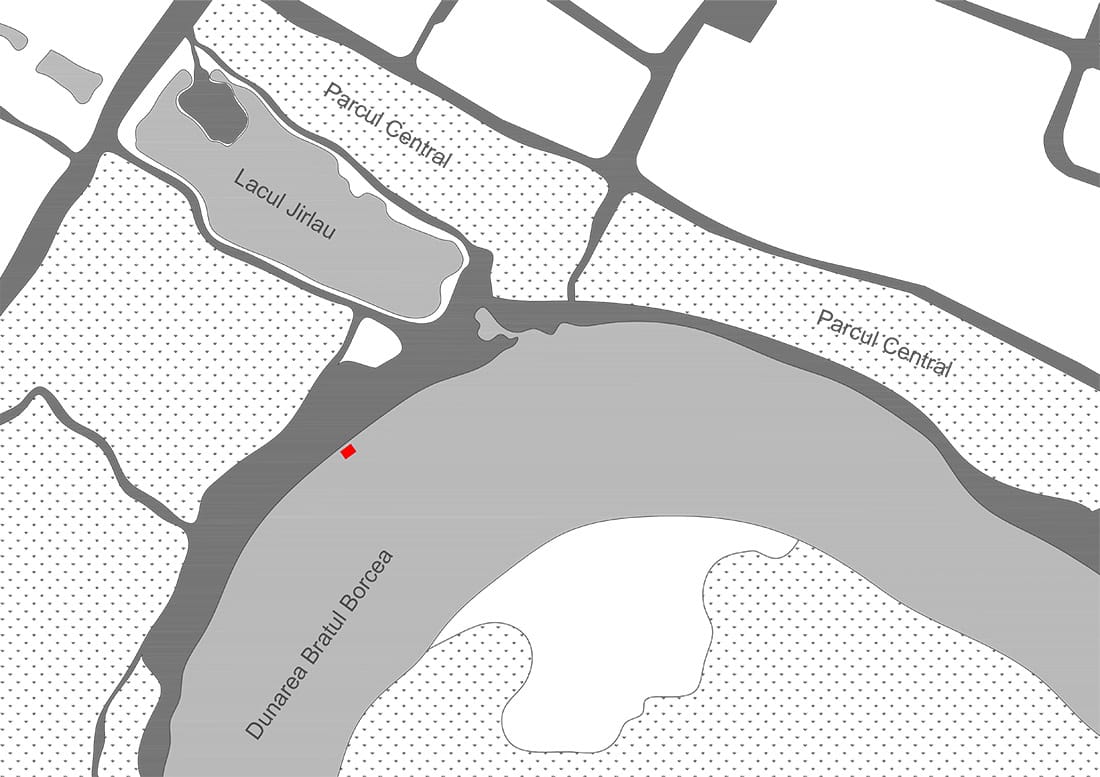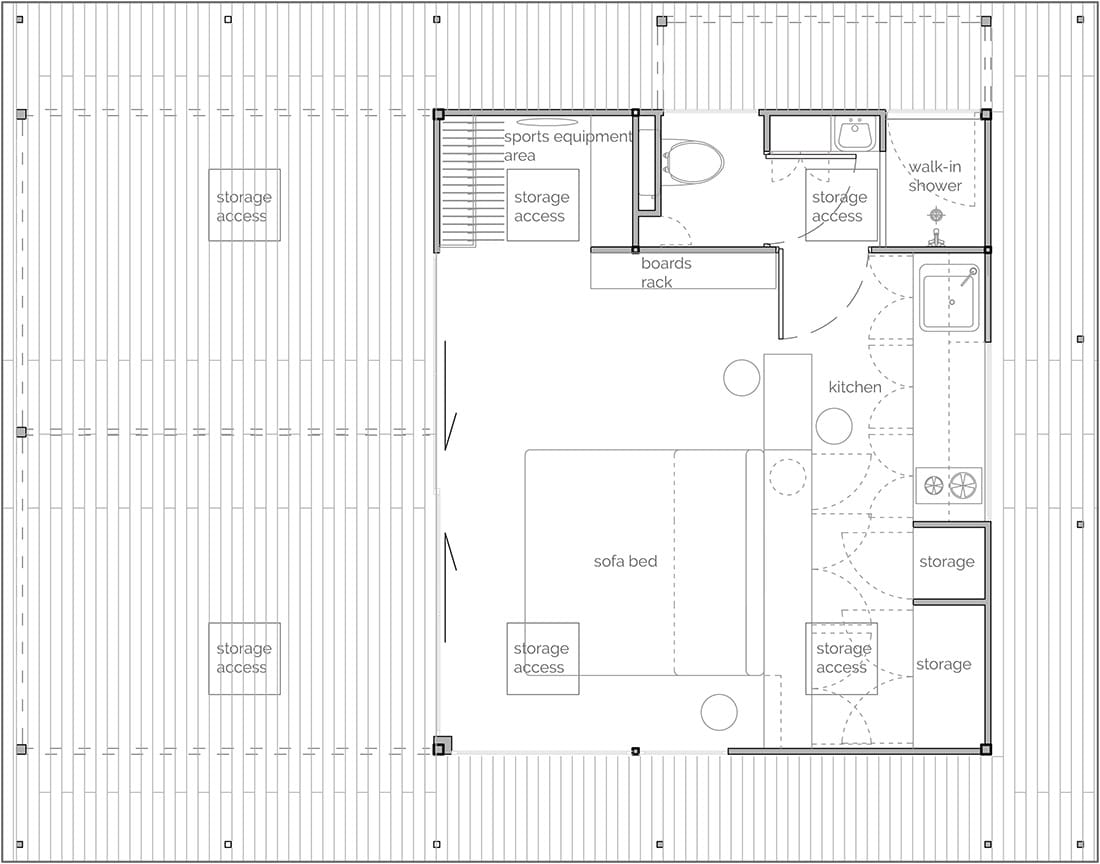 Credits
Architecture
Lime Studio; Silvia Coman and Roxana Jipa
Year of completion
2016
Location
Borcea Channel, Danube River, Calarasi, Romania
Total area
60 m2
Photos
Sabin Prodan
Related posts
Powered by