The Collections and Research Center of the Tyrolean State Museums in the town of Hall is the central facility for the collections administrated by the Tyrolean State Museums, which—with several million art objects and cultural items—numbers among Austria's largest regional holdings. In "Tyrol's Treasure Chest", storage areas, workshops, workspaces, and research labs are bundled in one location. The core of this outwardly severe-looking building contains an open, green atrium that provides leisure space for the facilities employees. The architectural concept and minimal use of technology prove that a sustainable and resource-saving mode of construction need not look antiquated. The building radiates self-confidence, durability, and a certain aloofness—thus serving as an incisive complement to Hall's urban landscape. Human memory is short, as we all know, but here it is preserved.
What makes this project one-of-a-kind?
The Collections and Research Center was a complex project aimed at satisfying a diverse range of specific user requirements. Intense discussions with the Tyrolean State Museums gave rise to a simple and effective spatial concept that takes into account the need for short distances between areas, a high-quality environment for work and break-taking, and a safe, protective environment for work with the collection objects themselves. At the core of this structure, the architects created for the employee team an open-air atrium with greenery as an antipode to the hard outer shell.
The repository, at nearly 8,000 m², takes up the greatest amount of space in this building. Two of the building's three floors are completely embedded in the ground – this wine cellar principle makes use of the constant ambient temperature underground to serve the repository's climate-related needs, while keeping the required technology to a minimum.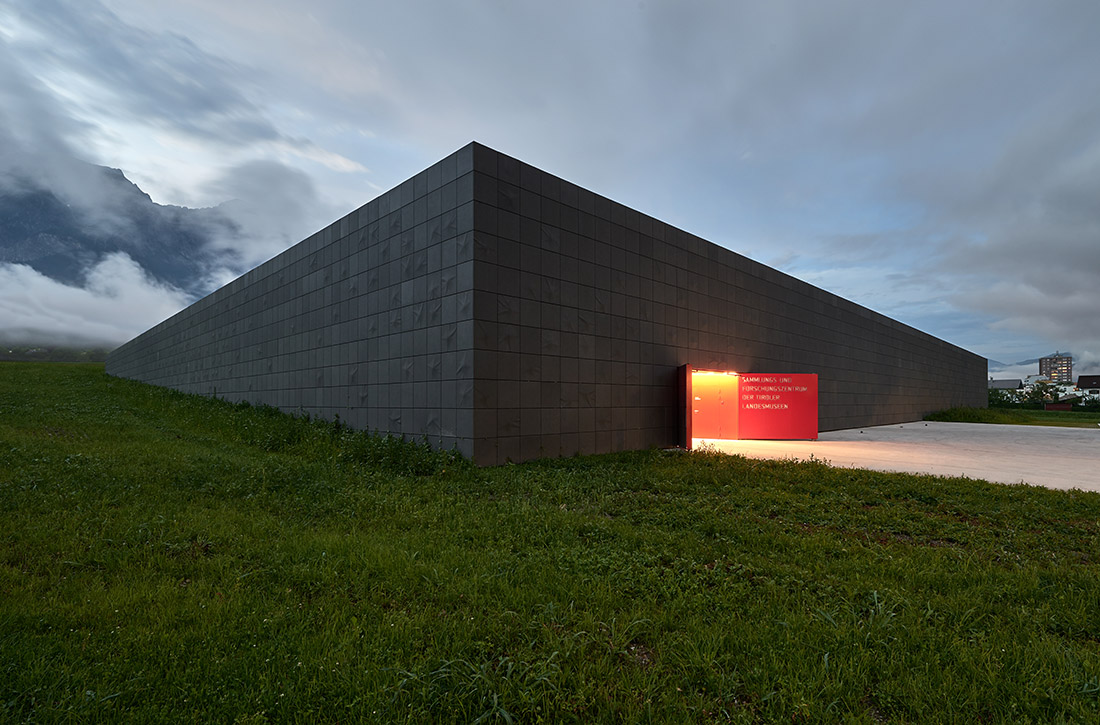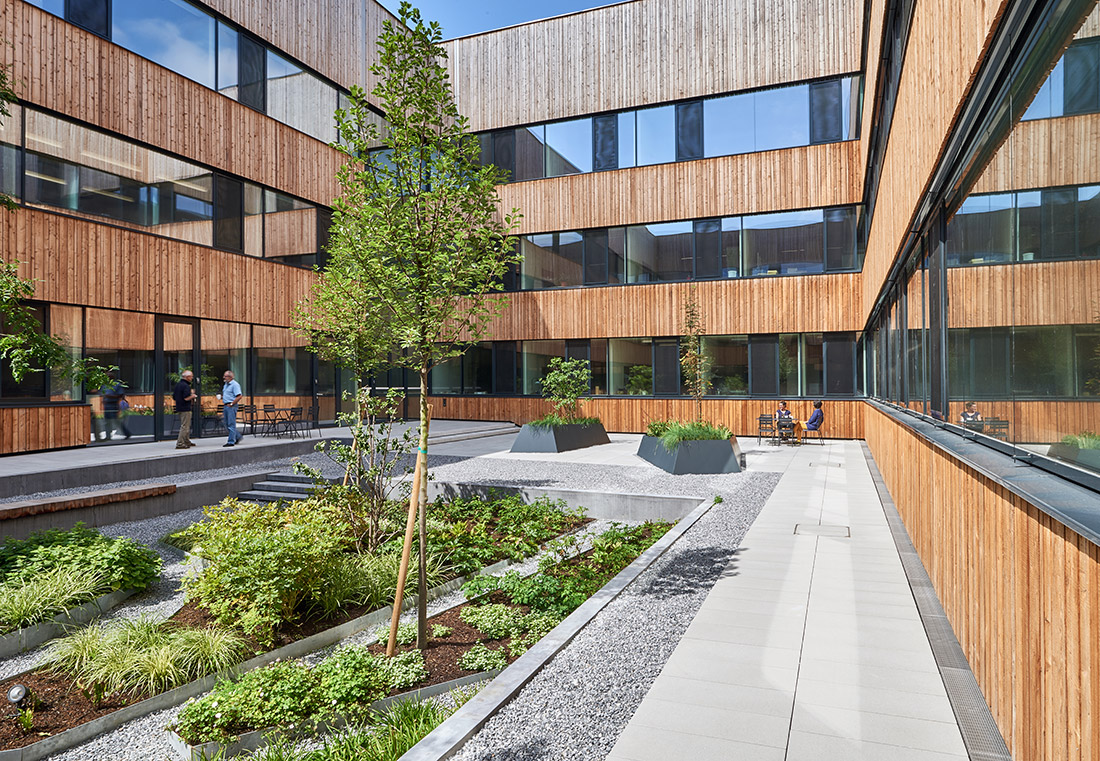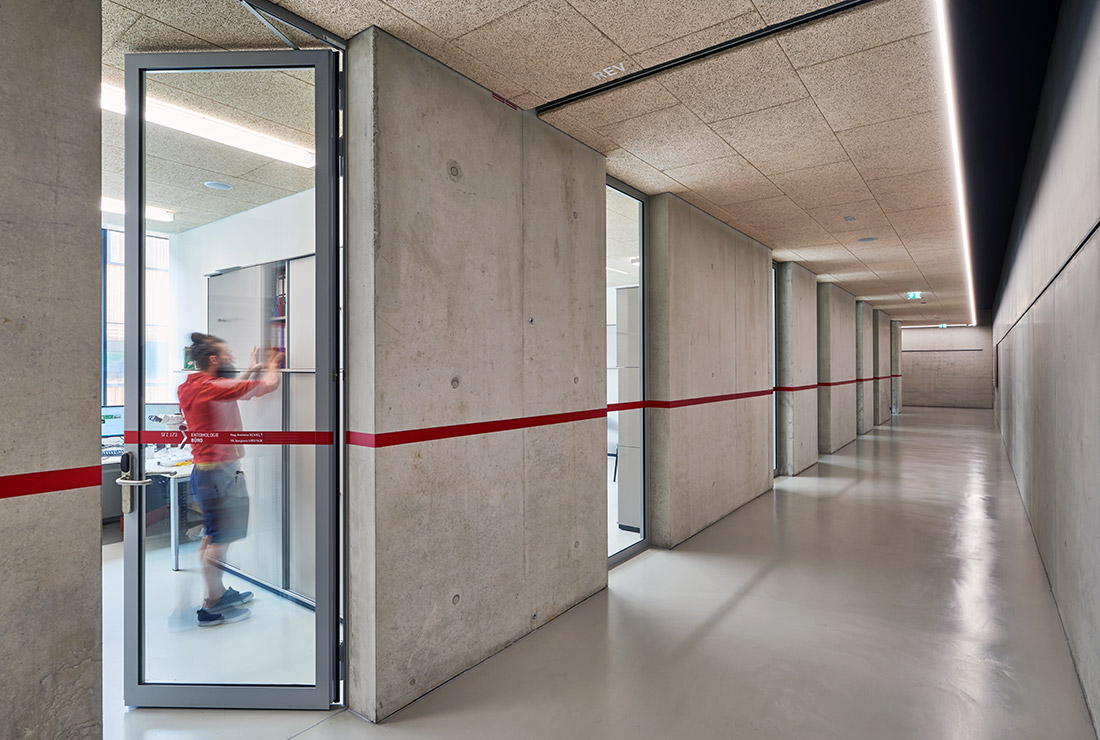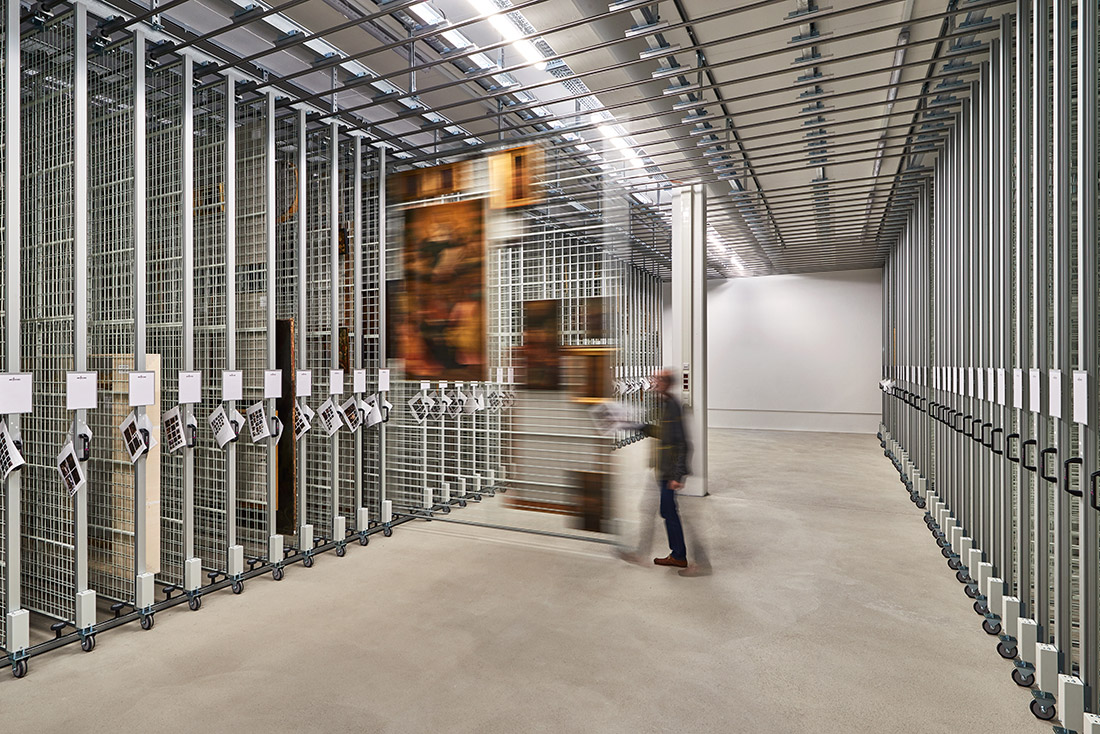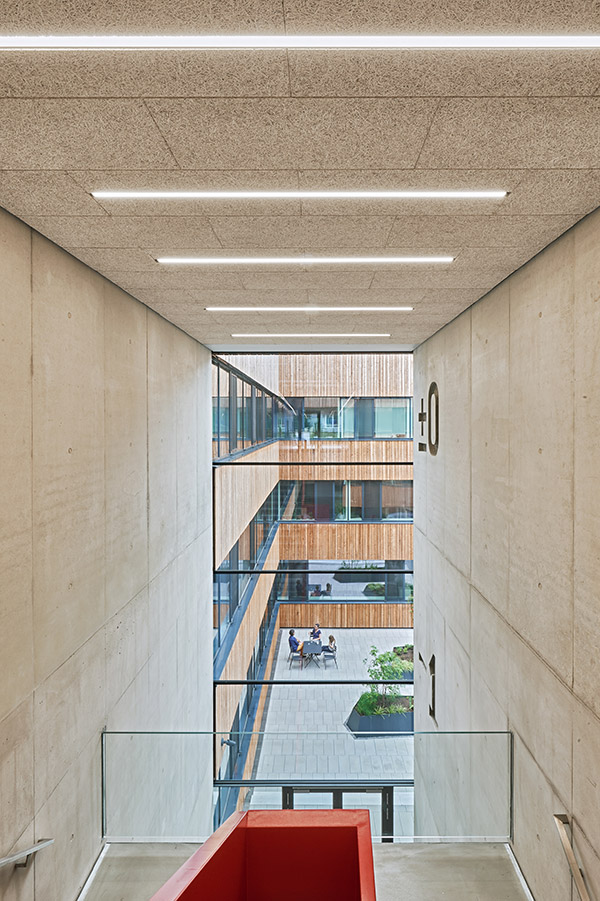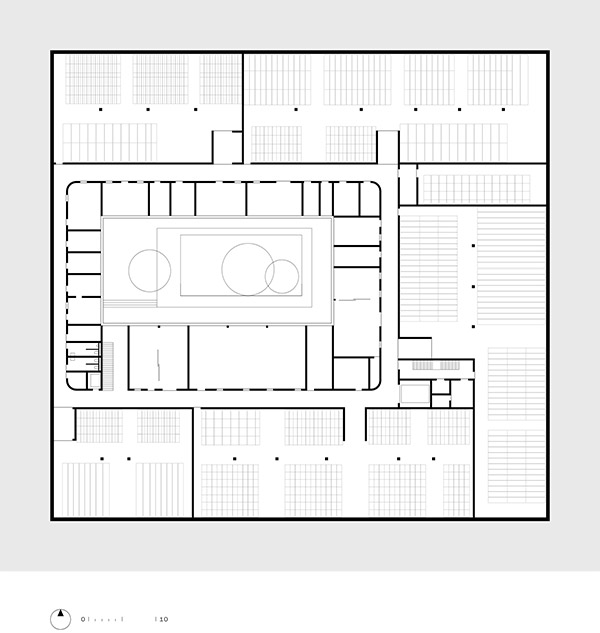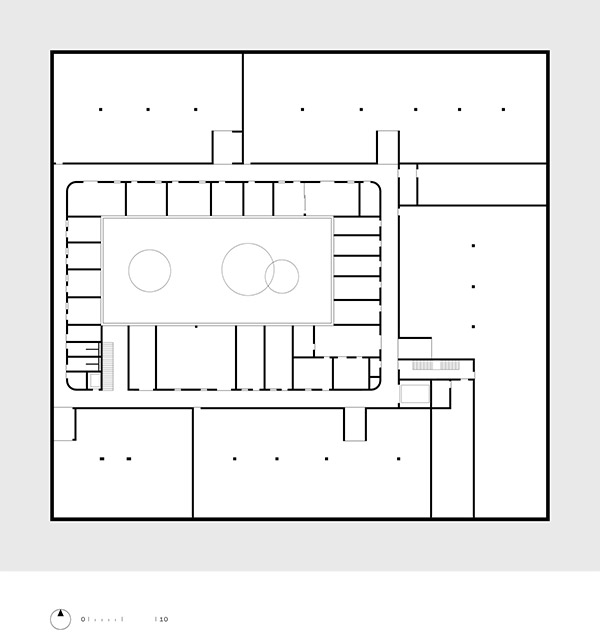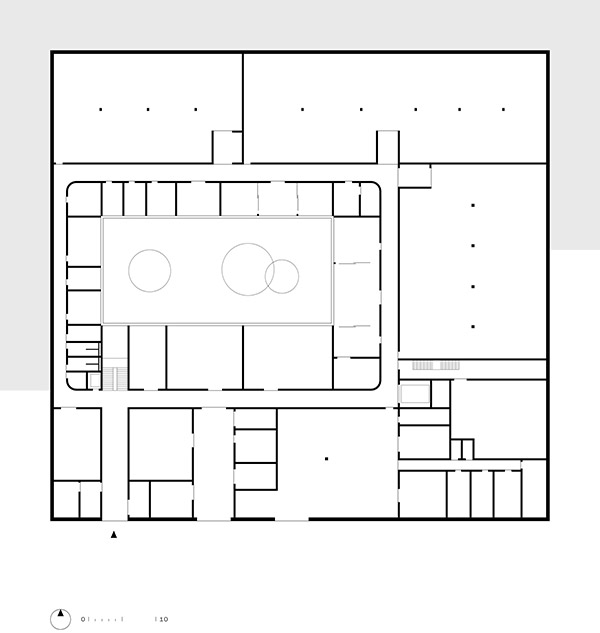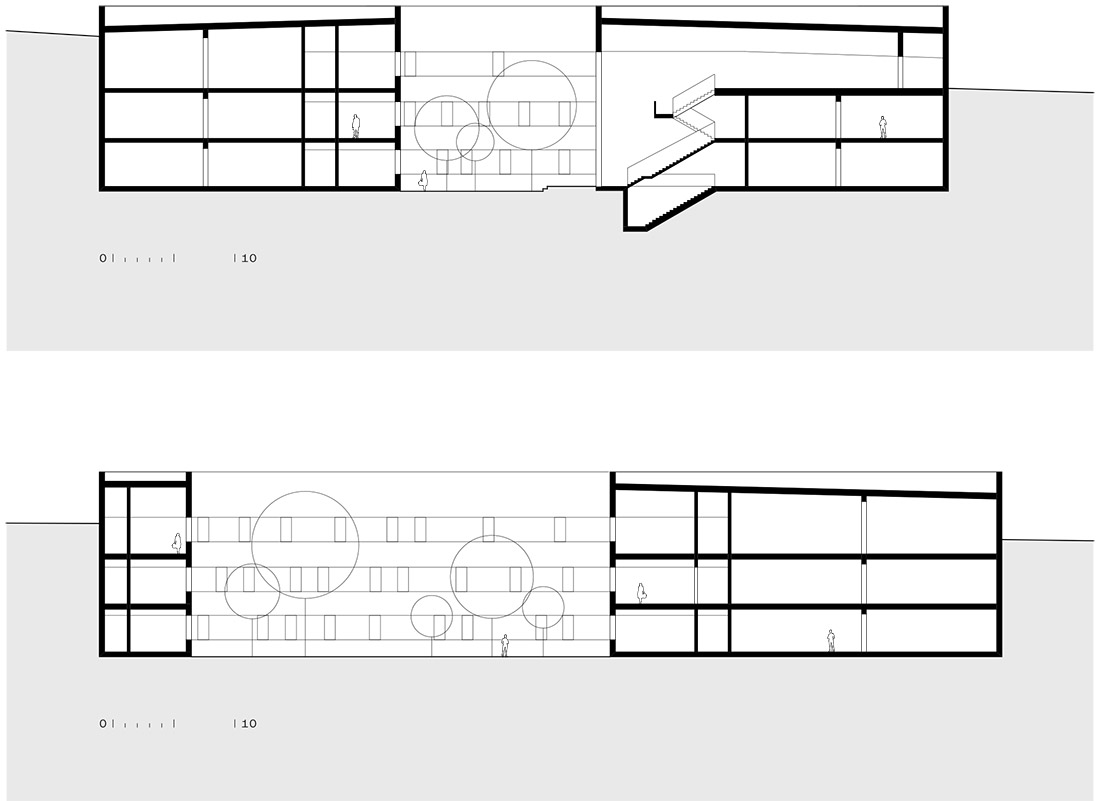 Credits
Architecture
Franz&Sue
Managing partners: Christian Ambos, Michael Anhammer, Robert Diem, Harald Höller, Erwin Stättner
Landscape Planning: Iidealice, Alice Größinger
Lighting Design: Pokorny Lichtarchitektur
Client
Province of Tyrol
Year of completion
2017
Location
Tyrol, Austria
Total area
10.820 m2
Site area
11.987 m2
Photos
Andreas Buchberger, Christian Flatscher
Project Partners
Building materials
HTB Baugesellschaft
Timber construction
Reinhard Eder Blechbauges
Other partners
Suntinger und Wallner, Montage-Bau-und Möbeltischlerei GmbH, Fankhauser Estriche GmbH, Grasberger Landschaftsbau-Pflasterung GmbH, BEGA Gantenbrink-Leuchten KG, HTB Baugesellschaft mbH, Reinhard Eder Blechbauges.m.b.H, Optigrün AG, Rieder Smart Elements GmbH, Vorhofer + Lintner, Caverion Österreich GmbH, Sytech Andreas Winter GmbH, Bene GmbH, Zumtobel Lighting GmbH, IBOD Wand & Boden – Industrieboden GmbH, Knauf AMF GmbH & Co. KG, Caverion, Jansen AG, Tortec Brandschutztor GmbH, Schüco International KG, SALTO Systems GmbH, Honeywell Commercial Security, Suntinger und Wallner, Montage-Bau-und Möbeltischlerei GmbH
Related posts
Powered by