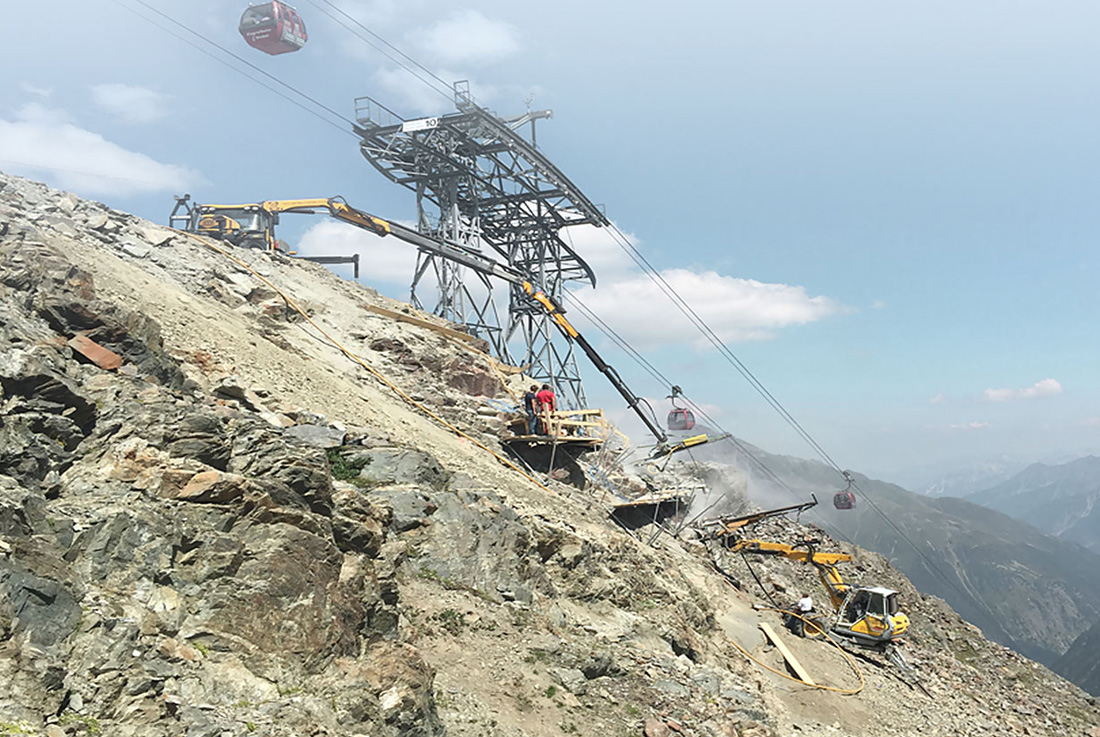 HTB Baugesellschaft
The company HTB Baugesellschaft m.b.H. has years of experience in the fields of high mountain construction, special civil engineering, suspension bridges and adventure trails, timber construction, drywall and tiles. The company, which is certified according to EN ISO 9001, EN ISO 14001 and OHSAS 18001, employs around 400 people in these areas.
The company HTB Baugesellschaft m.b.H. was founded in 1988 as Hoch-Tief-Bau-Imst Ges.m.b.H. founded in Imst. In 2013, the company moved to the newly established headquarters in Arzl in Pitztal. In order to enable local cooperation with the clients, further branches were opened in Nüziders, Innsbruck, Schwoich, Lienz, Zeller-Fusch and Klagenfurt over the years. In 2014 the company became HTB Baugesellschaft m.b.H. renamed. Our area of ​​activity spans the entire German-speaking area and the neighboring countries. Due to our special expertise, projects in Croatia, Bulgaria, Spain, Norway, Ireland, Italy and India were also carried out.
Our company's employees are characterized by technical know-how, flexibility, performance and innovative ideas. Special solutions, own patents and short-term and on-schedule versions adapted to every requirement determine the success of the company. This enables us to meet the innovative challenges and quality-oriented demands of our clients. We have enjoyed the trust of authorities, municipalities, housing developers, industry, cable car operators and other private clients for decades.

Awards