The architectural urban design with two multi-apartment buildings and public area is based on the establishment of a program integration of housing and public work into a functional whole, which with its diverse interior and exterior ambient and program contents creates an integrated living environment for the elderly.
The mentioned concept also refers to the establishment of a contextual relation to the criterion and characteristics of the city of Izola, which gives priority in the urban and architectural sense the desire for integration into the local environment. The public program forms an architecturally significant image at the lower level of the site, integrated into a partially excavated base of the upper level, and it also represents the entrance motive when accessing the housing estate.
Due to the specific breakdown of building volumes, residential buildings establish a visually smaller criterion despite a relatively large surface area. Tilting the roof surfaces in different directions creates even more varied volumes, which differ in views from different angles despite the functional modular design of the floor plan. The appearance of the facade of buildings is also based on the use and prafraction of 'locally traditional' architectural elements; stone window frames, loggia and irregular façade compositions. By different dimensioning of window openings and visual framing of facades, the facade of buildings appears more visually decomposed and they become more 'individualistic'. Such motives represent for the locally immigrant elderly the mental link with their previous living environment.
What makes this project one-of-a-kind?
Interwoven urbanistic and architectural concept creates a complex living environment for the elderly offering qualities of an urban living on a small plot.
Text provided by the architects.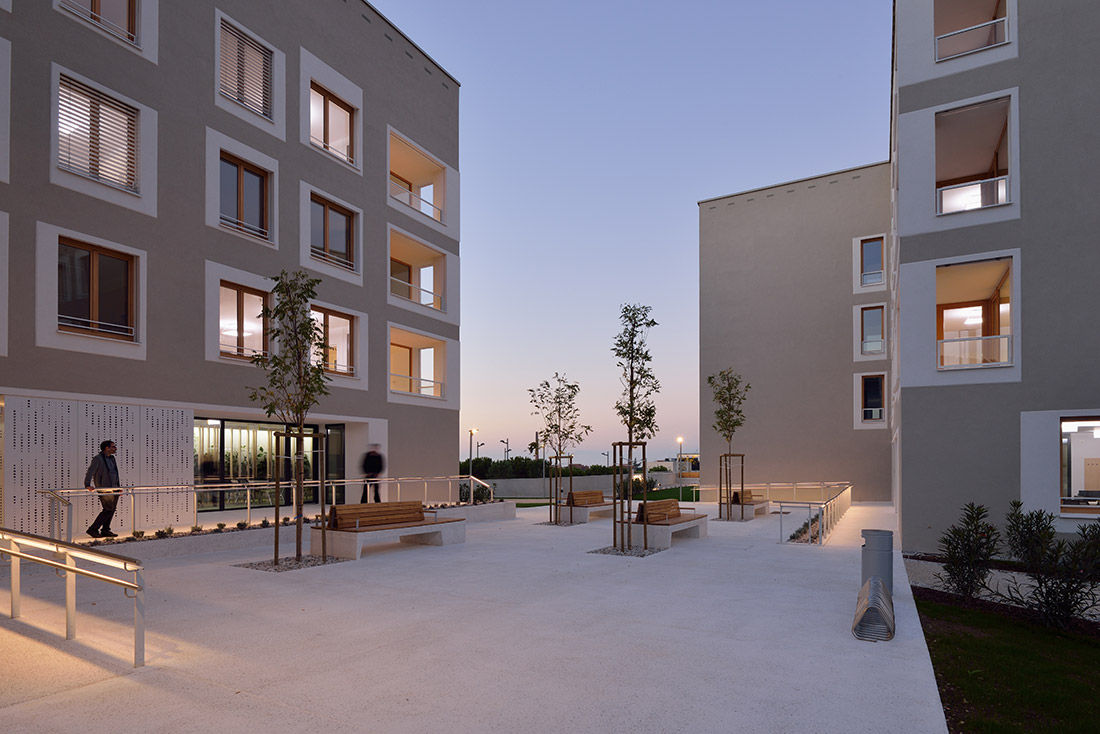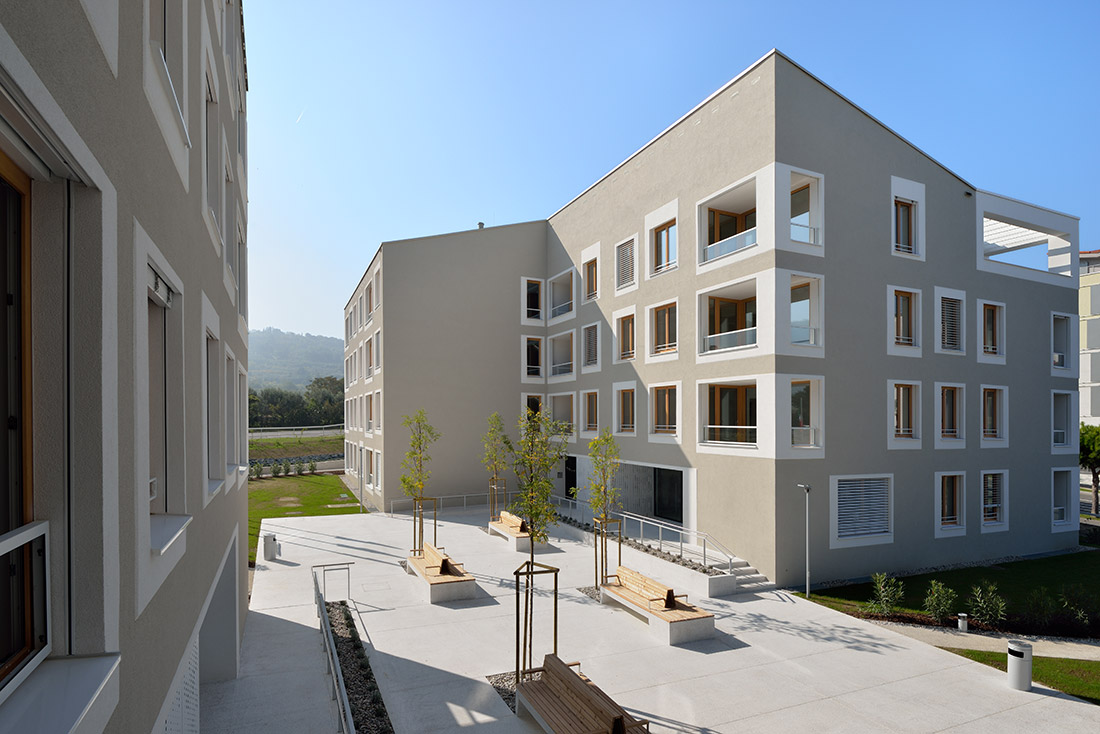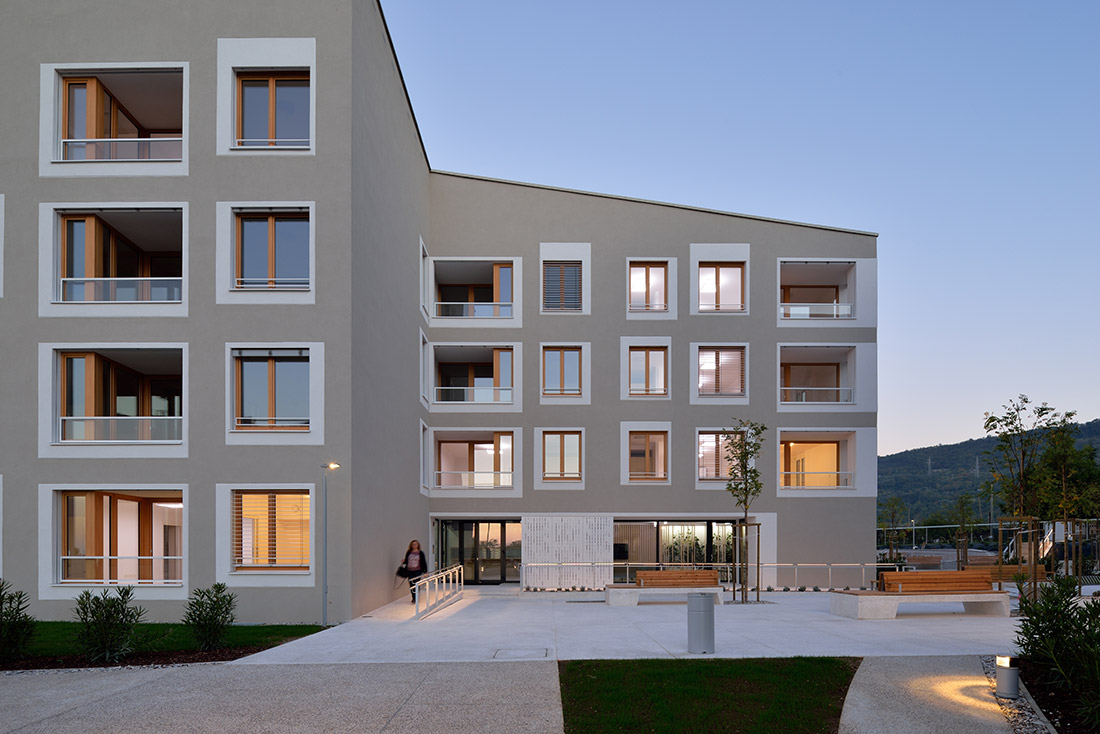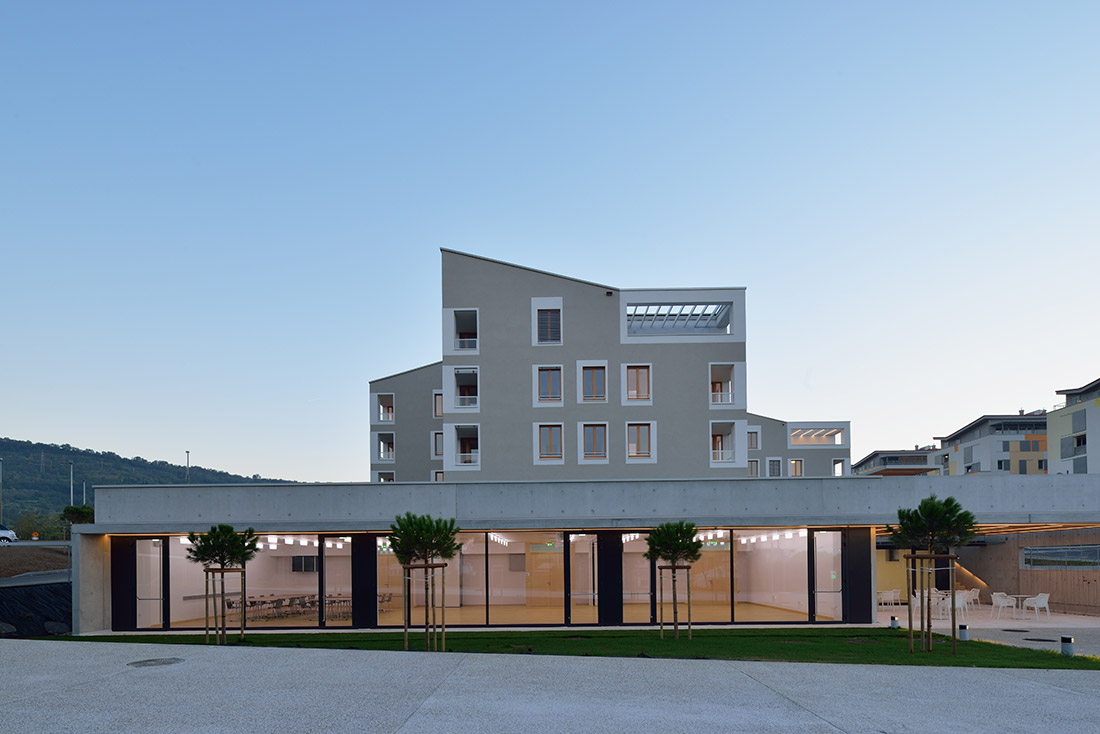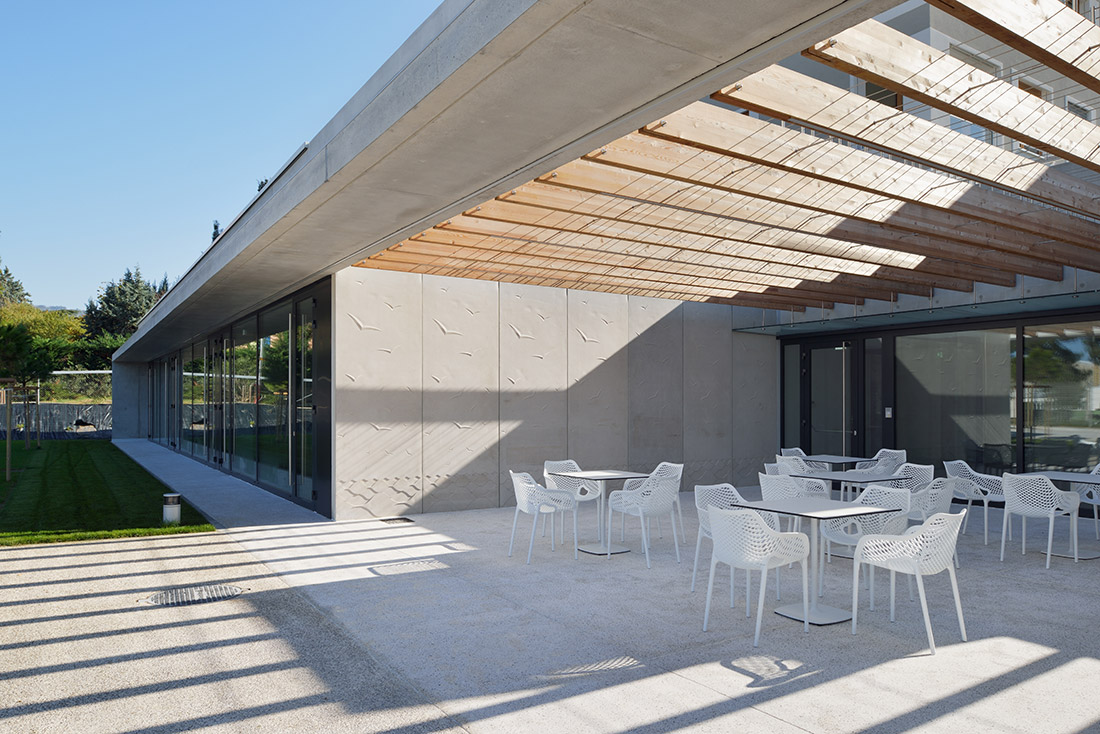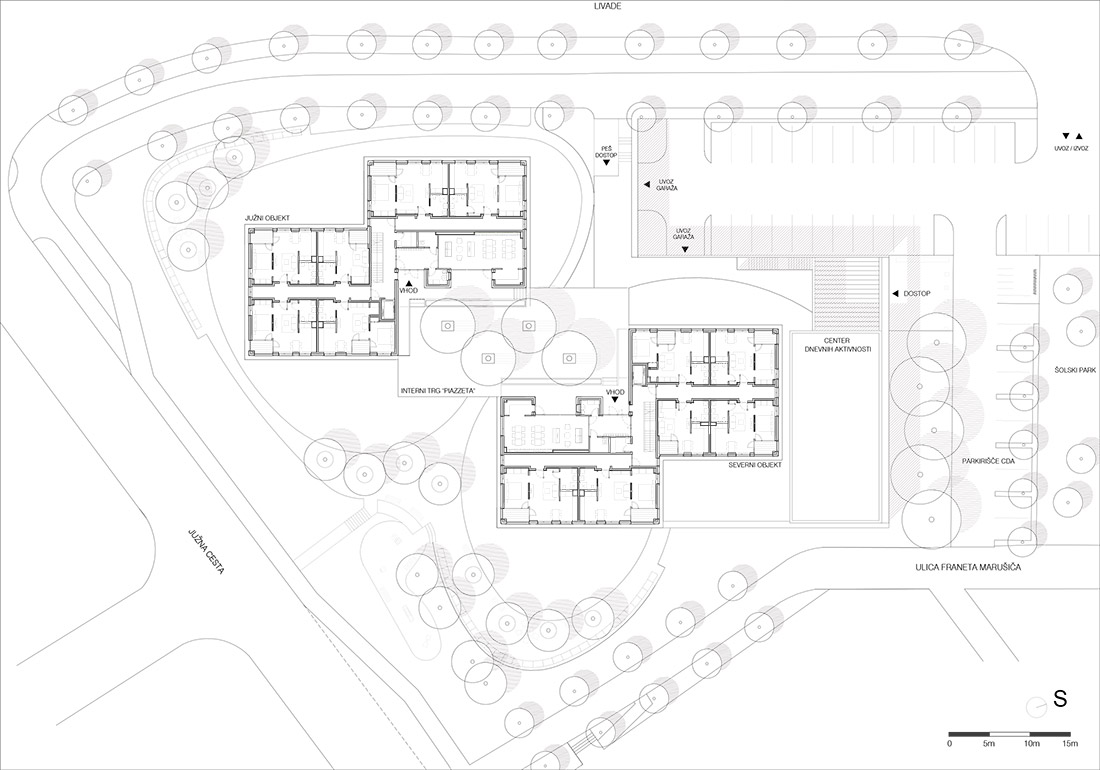 Credits
Architecture
Gužič Trplan arhitekti; Mojca Gužič Trplan, Gregor Trplan
Client
Nepremičninski sklad pokojninskega in invalidskega zavarovanja
Year of completion
2017
Location
Izola, Slovenia
Area
Total area: 6.614 m2
Site area: 5.667 m2
Photos
Miran Kambič
Project Partners
OK Atelier s.r.o., MALANG s.r.o.
Related posts
Powered by