Camposaz 11:11 is a workshop that takes place in the village of Imer (TN) – Italy, in an area of great landscape value at the feet of the Dolomites. The aim of the workshop is to design and self-build wooden architectural objects for landscape enhancement. During the Camposaz workshop the participants are required to ideate and assemble wood constructions, following the thematic suggestions provided by the organizers and developing eco-friendly, practical and sustainable design projects.
Imer is placed in the northern Italian region Trentino-Alto Adige/Südtirol, located about 60 km east of Trento in the Primiero valley within the Dolomiti area. The construction site is an abandoned forest farm adjacent to the river Cismon. The gardens and the forest farm is placed at the base of the Vederna mountain and its rich forests. This area is being transformed into a botanic garden, and Camposaz team has transformed an existing building into a small visiting centre with a viewpoint. A key aspect of this edition is the collaboration with the local artists Nicola Degiampietro and Gianluigi Zeni and their artistic project "street barch".
One of the most important aim of Camposaz is to enhance the relationship with the landscape and to provide, in such context, a shared, communal experience. The accommodation in a campsite arranged by the organizer will be a key aspect of the workshop.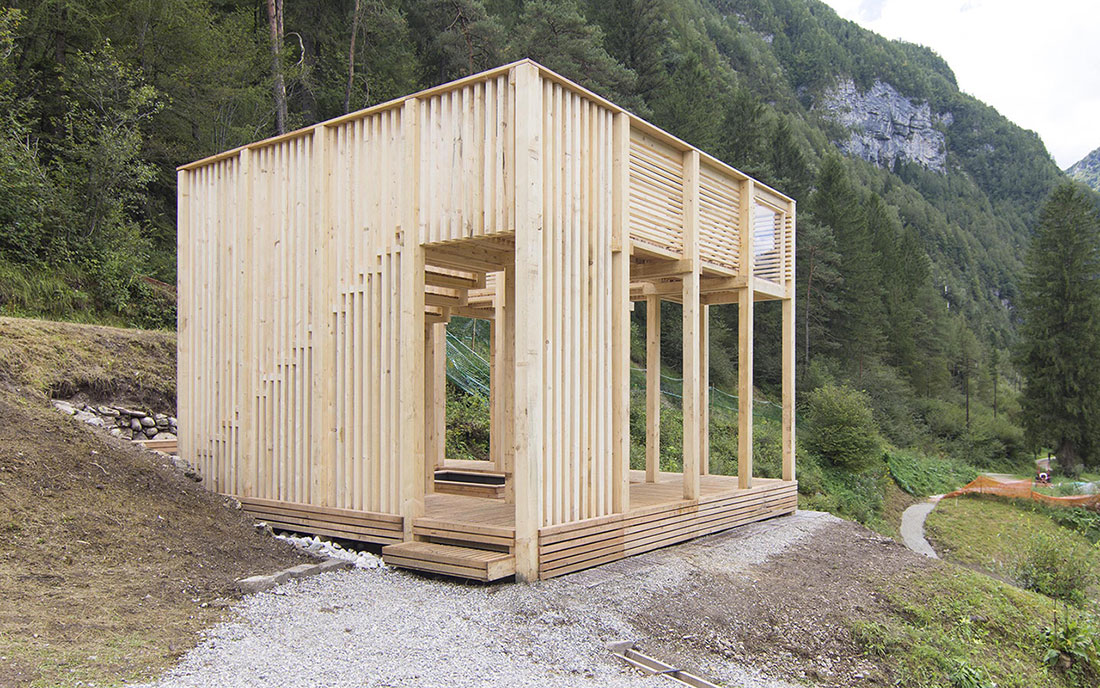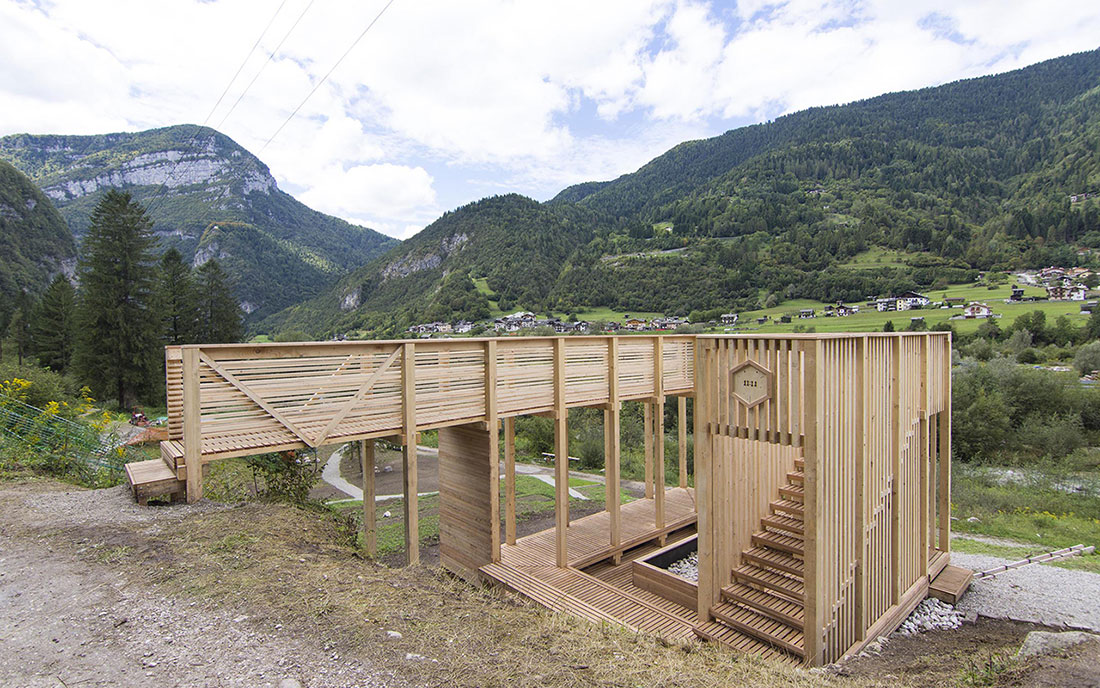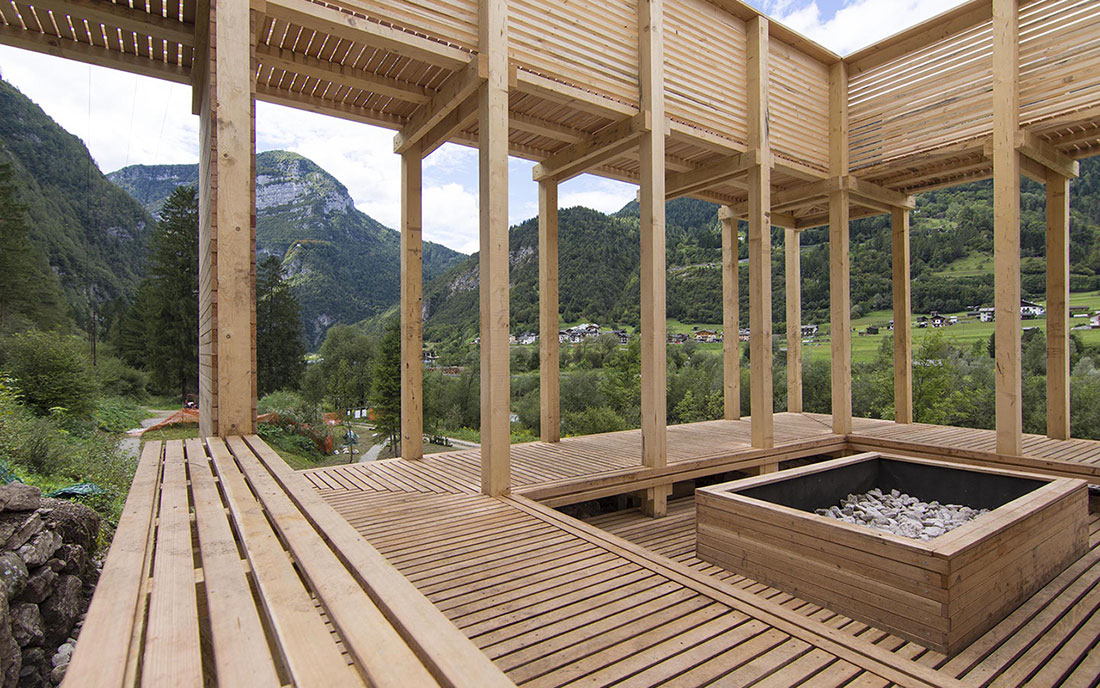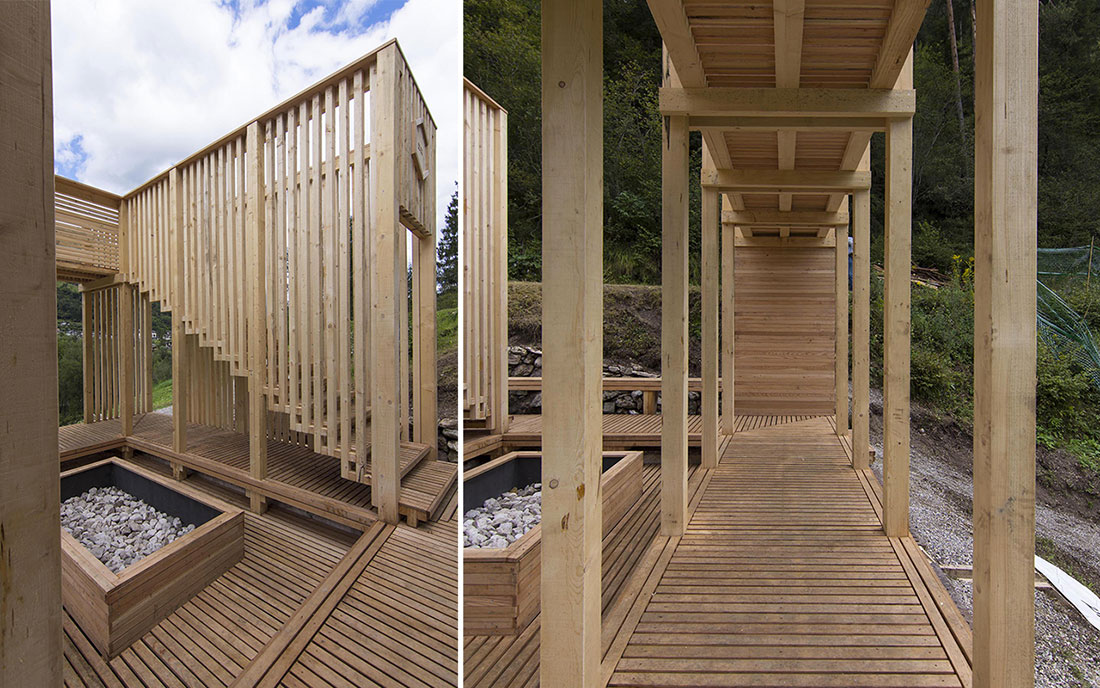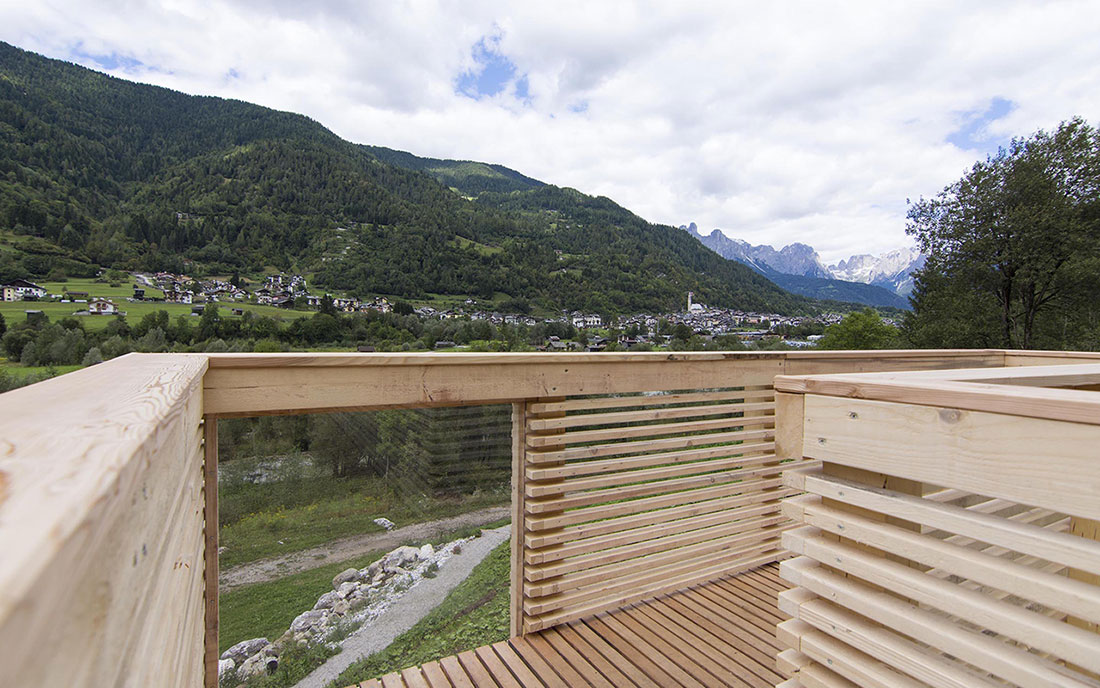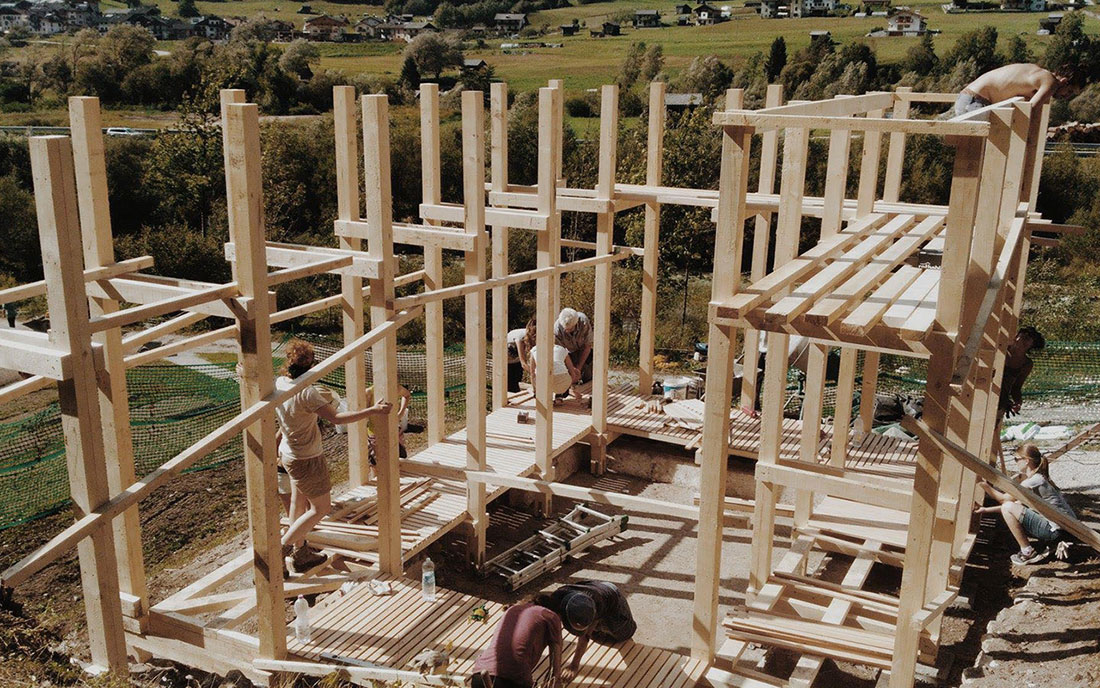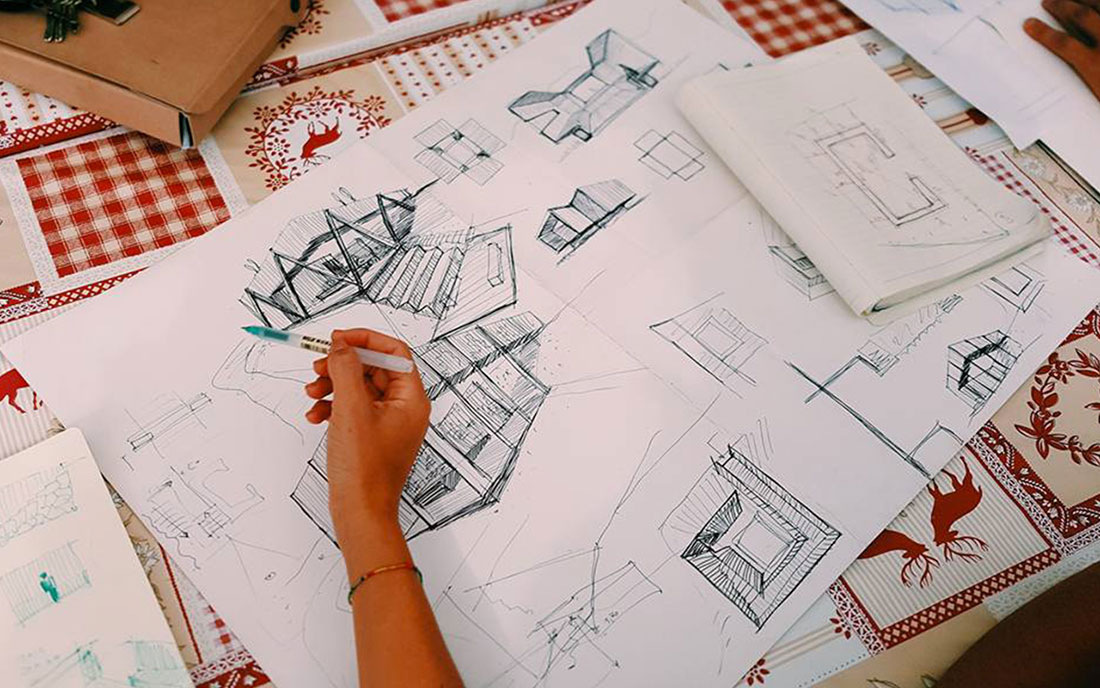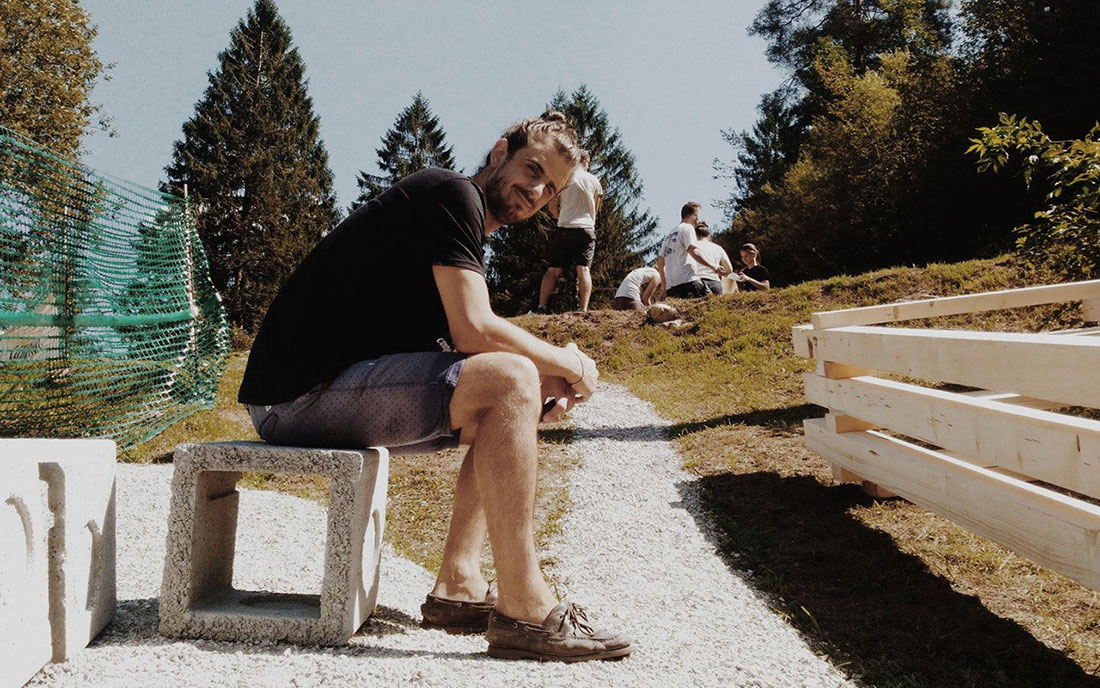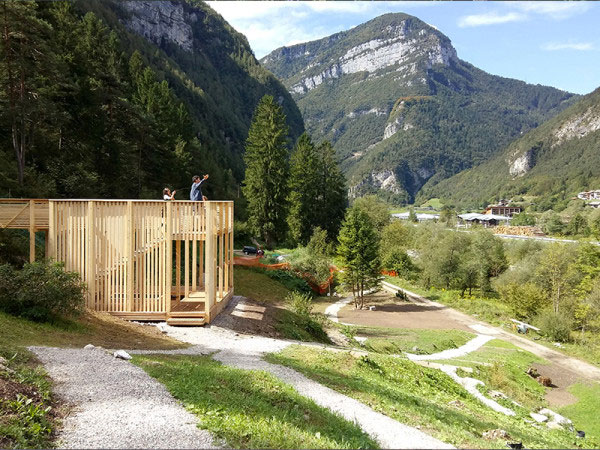 Credits
Participants
Giulia Bertola, Giulia Bruni, Benedetta Caliari, Lucia Cucchi, Claudia Di Falco, Iveta Fiedlerova, Cristiano Fiorentino, Elena Fauri, Alba Paulì, Tommaso Benassi, Massimiliano Piffer, Alessandro Chojwa Sagrera, Tatiana Levitskaya
Tutors
Andrea Simon, Alessandro Busana, Daniele Cappelletti, Tane Kinch, Oliver Savorani, Alberto Carlo Pera, Sophie Thurner
Collaborators
Carpenteria: Claudio Moz – Intervento Artistico: Nicola Degiampietro e Gianluigi Zeni (street barch)
Thanks to
Rothoblaas, Imer's Municipality
Photos
Alessandro Busana, Cristiano Fiorentino
Year of completion
25 August to – September, 2017
Location
Imer, Trento, Italy
Project Partners
Related posts
Powered by