Prada has intended Valvigna industrial hub has the place for leather goods, still in the balance between industry and craft. The "green factory" is placed inside the Arno valley, a specific area contaminated since the first industrial expanding during the 1960s. And, almost like a farmhouse, Valvigna is designed for workers, which are still linked to their home legacies, and also for the surronding landscape, in order to erase the wound inflicted by earlier built industrial complex and avoid further violences imposed by the high density of our brand new facility. A specific attention has been given to materials – such as cement, bricks, steel, glass windows opened on the Tuscany countryside – and especially to the stretch of water which represents valuable resourse of renewable Energy. The shape of Valvigna, where horizontal planes prevail, is always anticipated to our gaze by a green foreground which becomes the actual view, while Pergolas follow the curves of the terraces formed by the site's grading.
What makes this project one-of-a-kind?
Valvigna, the most complex of all the "green factories" realized by our Firm, is mainly designed for workers: the massive presence of verdure – Rosemary shrubs, pomegranate fig trees, vines enhanced by reflection pools – is an integral part of the new factory, conceived as a condition for the well-being of the people working in it.
From every work table and every corner of the offices, sweeping views of the gardens greet the eye through full-length glazing on the north side and through a screen of greenery towards the west. Furthermore, the operation proves particularly virtuous in terms of environment and sustainability. In fact, it consumes no new portion of agricultural land, but occupies a plot already allocated to industrial usage. And on this it has generated a major process of renaturation by turning the long side along the motorway into a garden, and by consolidating and remodelling the landscape on the opposite side.
Text provided by the architects.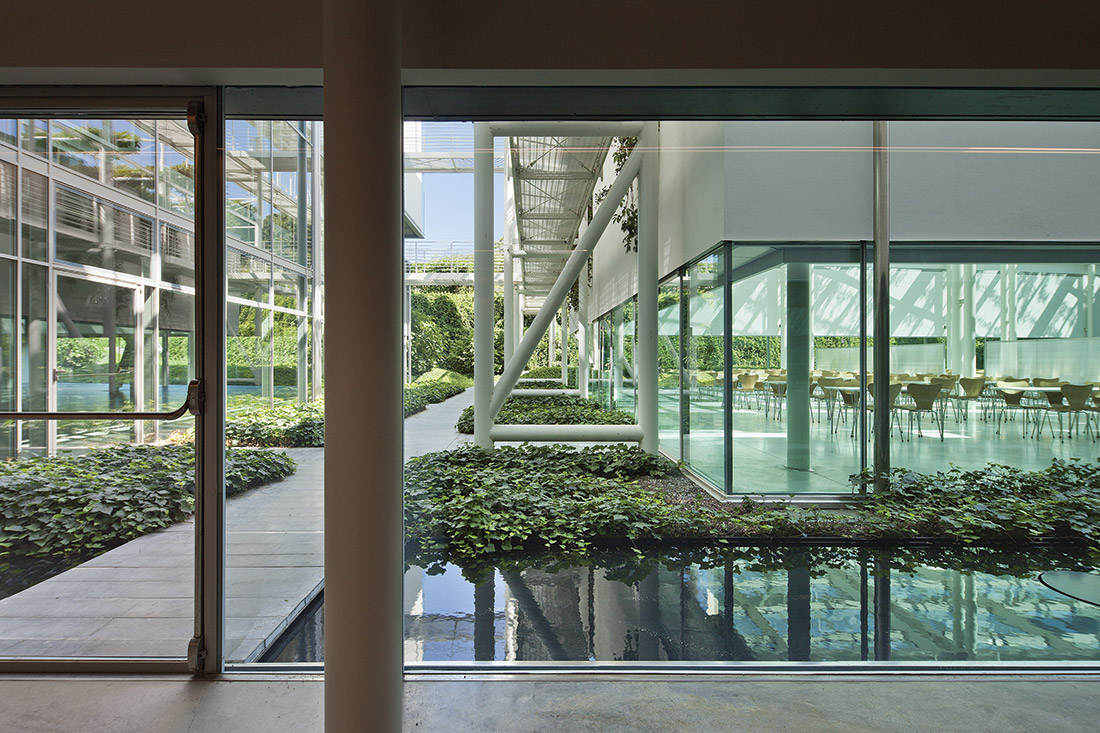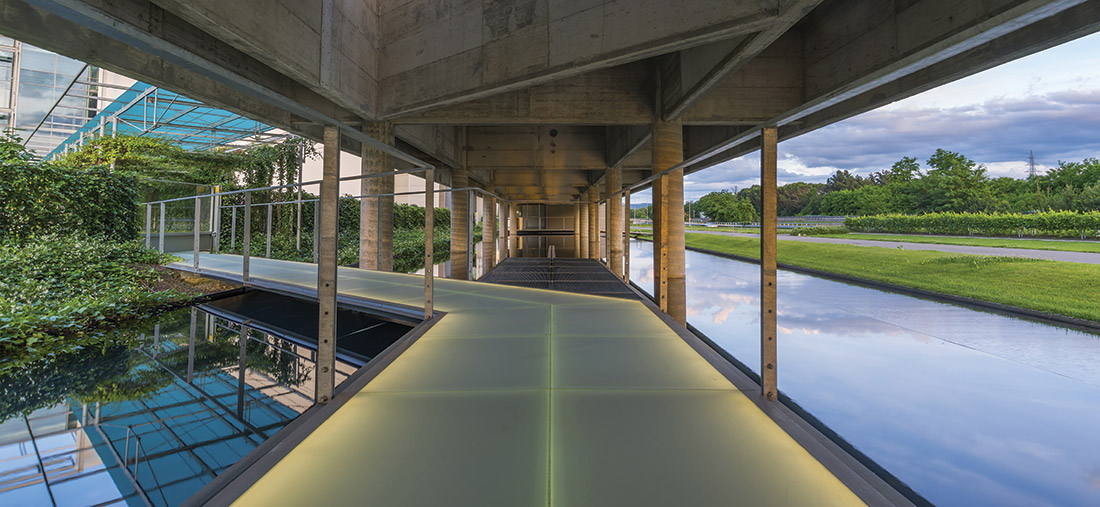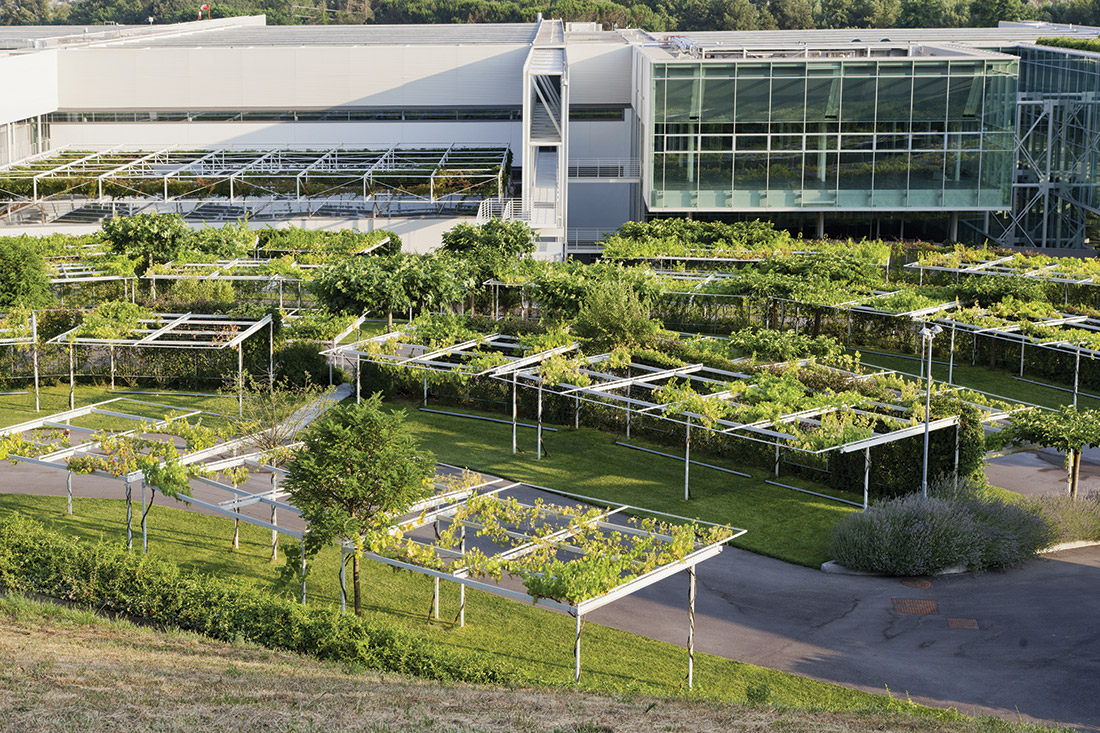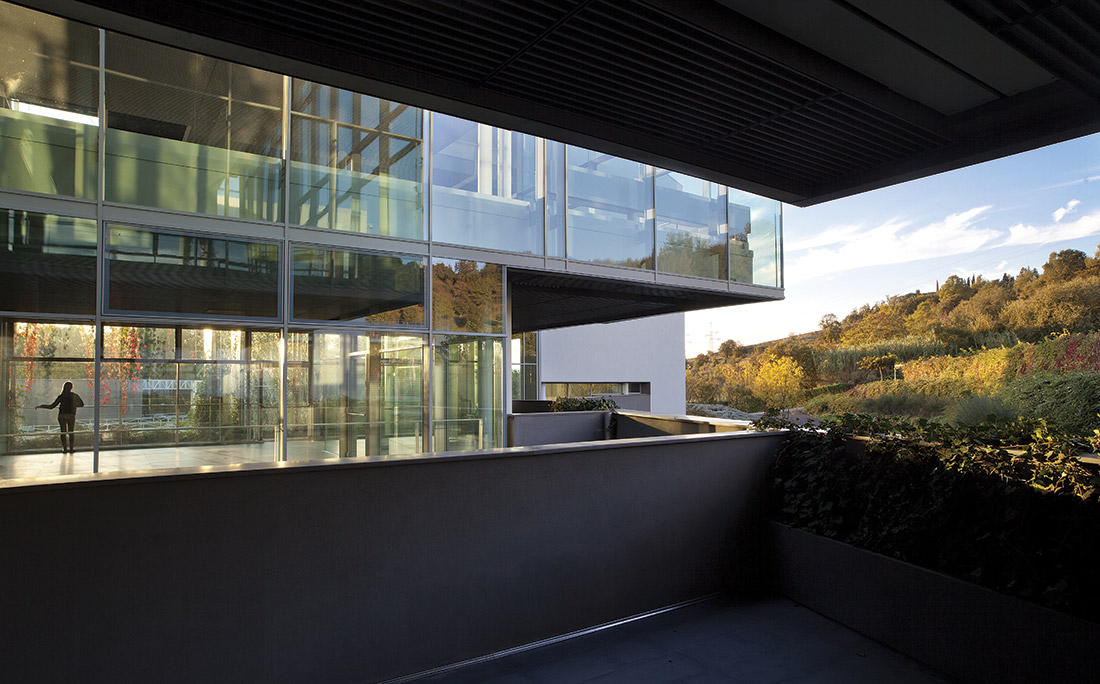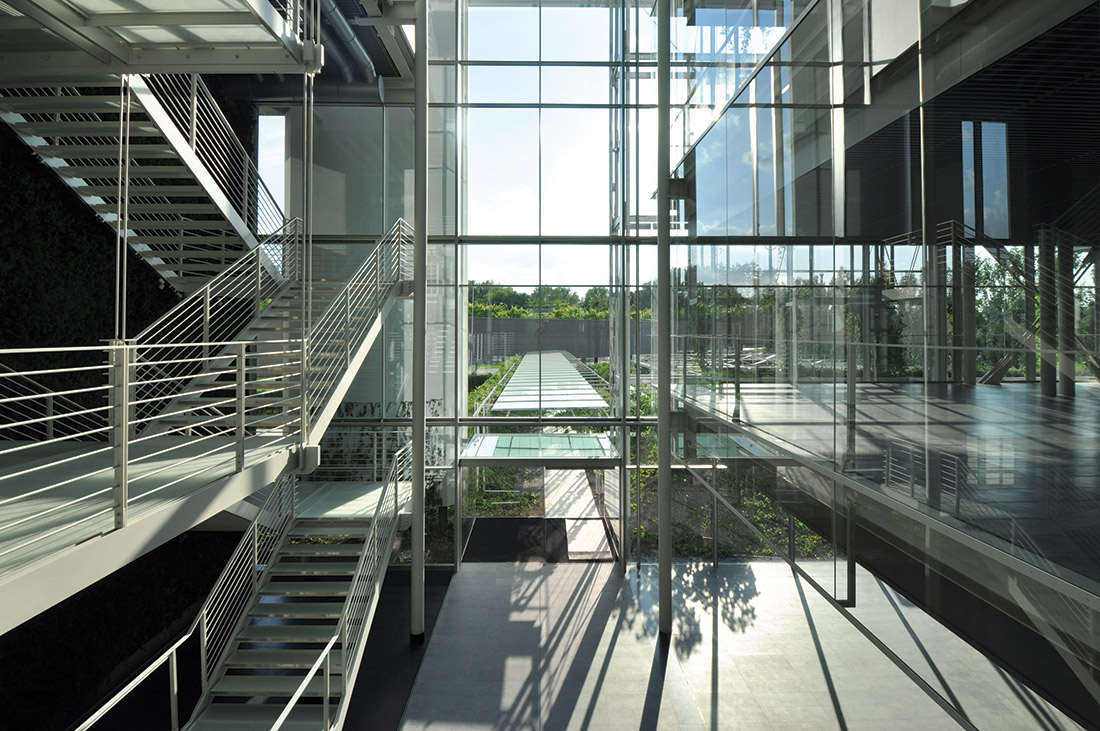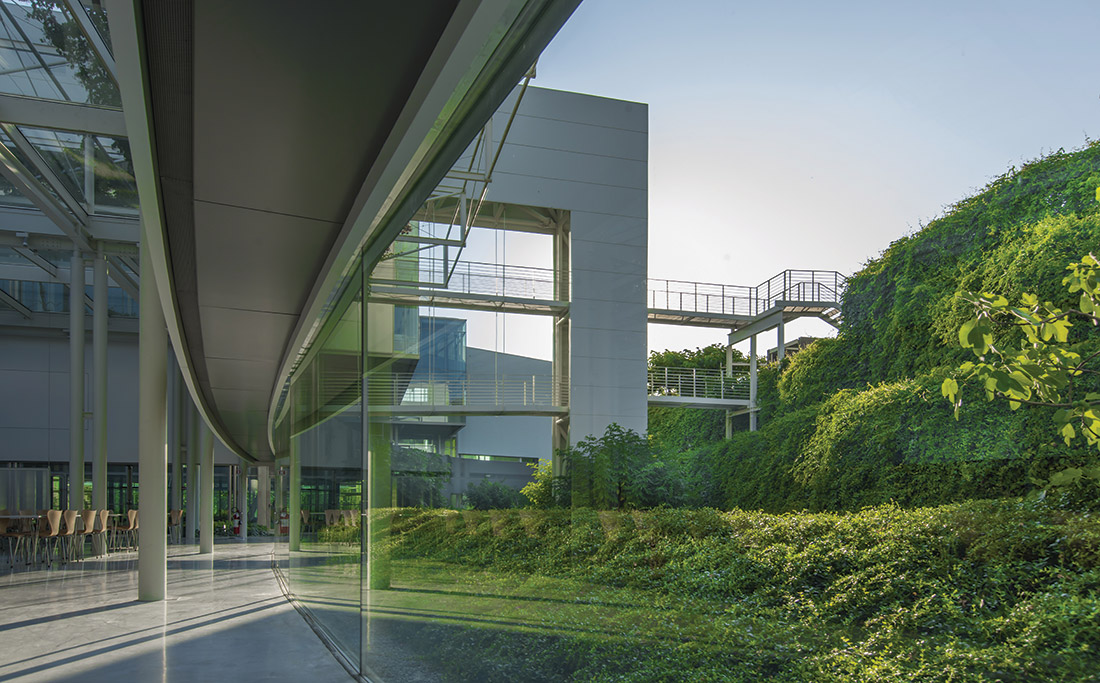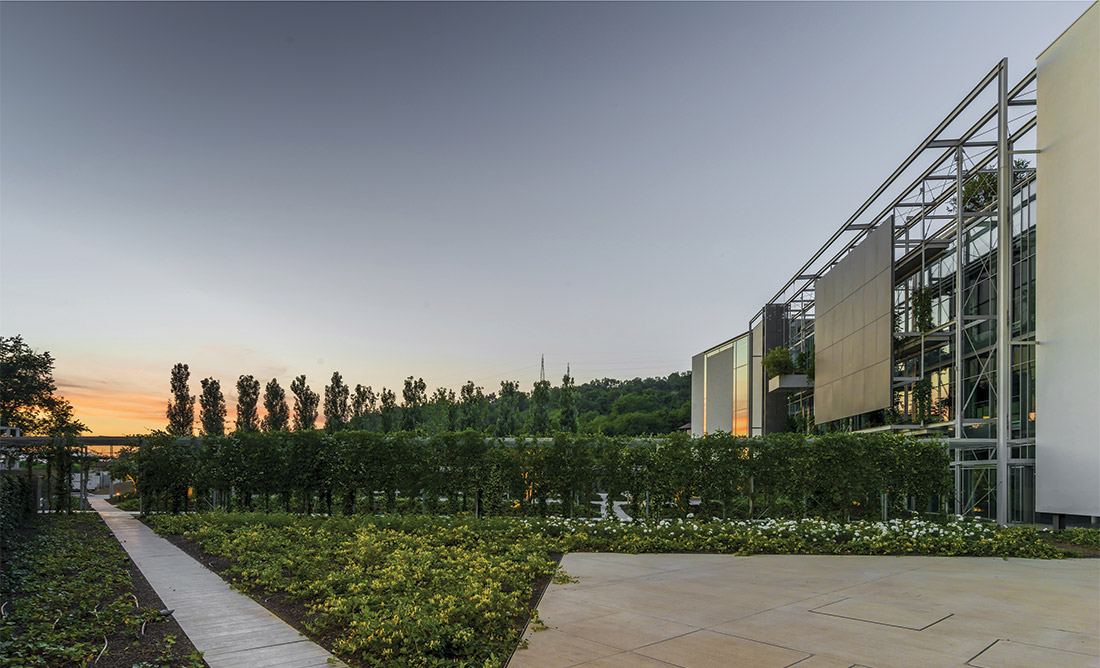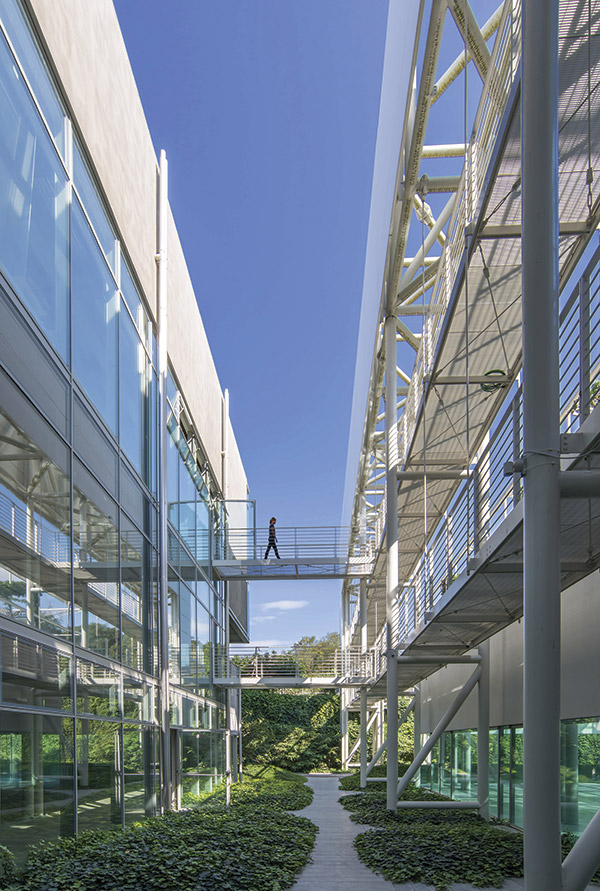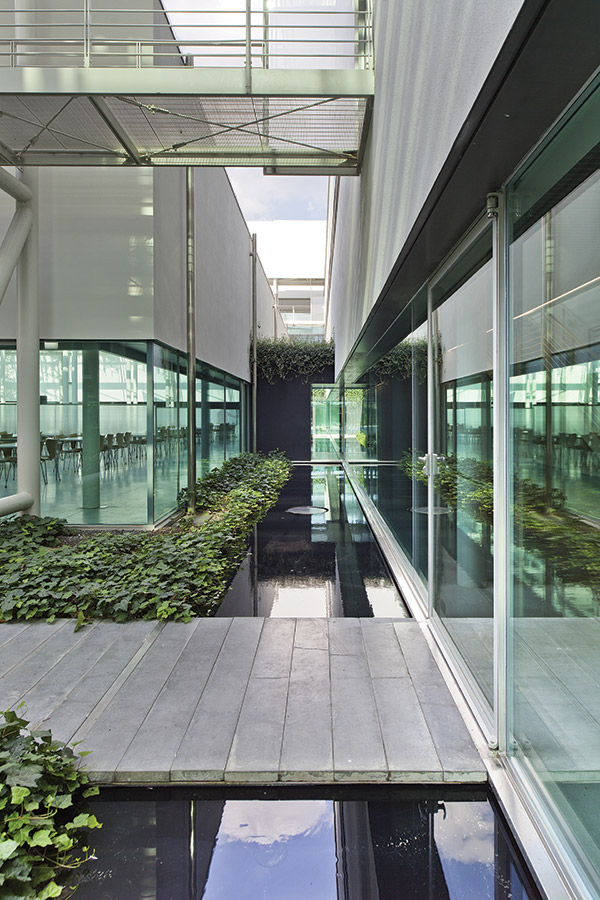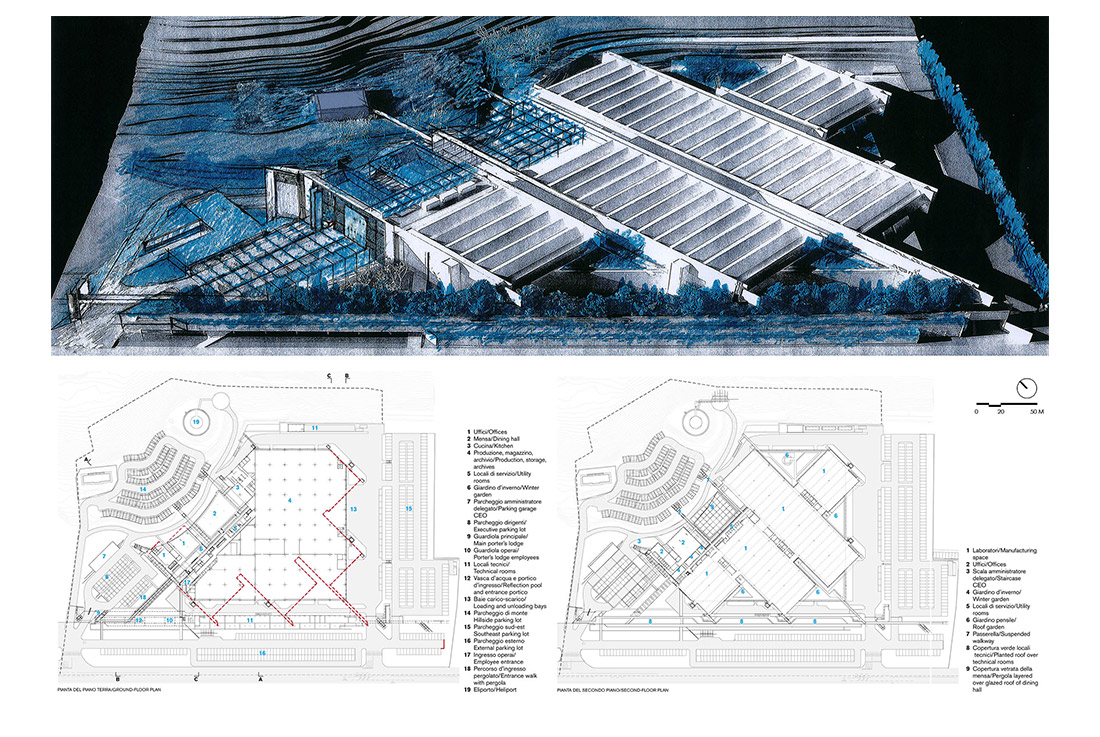 Credits
Architecture
CANALI ASSOCIATI s.r.l.; Guido Canali with Paolo Simonetti and with Pietro Zanlari (2005-2006)
Collaborators: Moreno Pivetti, Valentina Tavella, Luca Roti, Giovanni Lasagna, Andrea Mariotti, Estibaliz Garcia Lopez, Cristina Ciotola
Client
Prada S.p.a.
Year of completion
2017
Year of design: 2005
Location
Arezzo, Italy
Area
Site area: 93.125 m2
Total gross floor area: 32.431 m2
Photos
Gabriele Croppi, Alessandro Ciampi, Luca Roti
Project Partners
OK Atelier s.r.o., MALANG s.r.o.
Related posts
Powered by