The desire of the clients for shared living space in seniority is solved with horizontally layered apartments including a flexibly usable attic.
The tripartition of the structure with a jumping roof silhouette and an unfolded, volume-forming dormer, results from the requirement to make maximum use of the legal framework. Projections and recesses as well as the precise placement of the openings in the facades structures the volume.
The spatial arrangement in the interior follows a cellular structure, which complements with the constructive tripartition. Avoiding corridors, one moves in rectangular rooms that are shifted to each other. The rectangularity breaks only in the living rooms in favour of generous openings towards views and open spaces.
The wooden construction and the thin exterior walls associated with it create living space and satisfy the idea of environmentally friendly construction. A vertically structured, grey-painted wooden façade and a light, bronze-coloured sheet metal roof with detailed sheet metal details, together with the aluminium of the windows and a sun-yellow, textile sun protection, form the outer appearance of the building.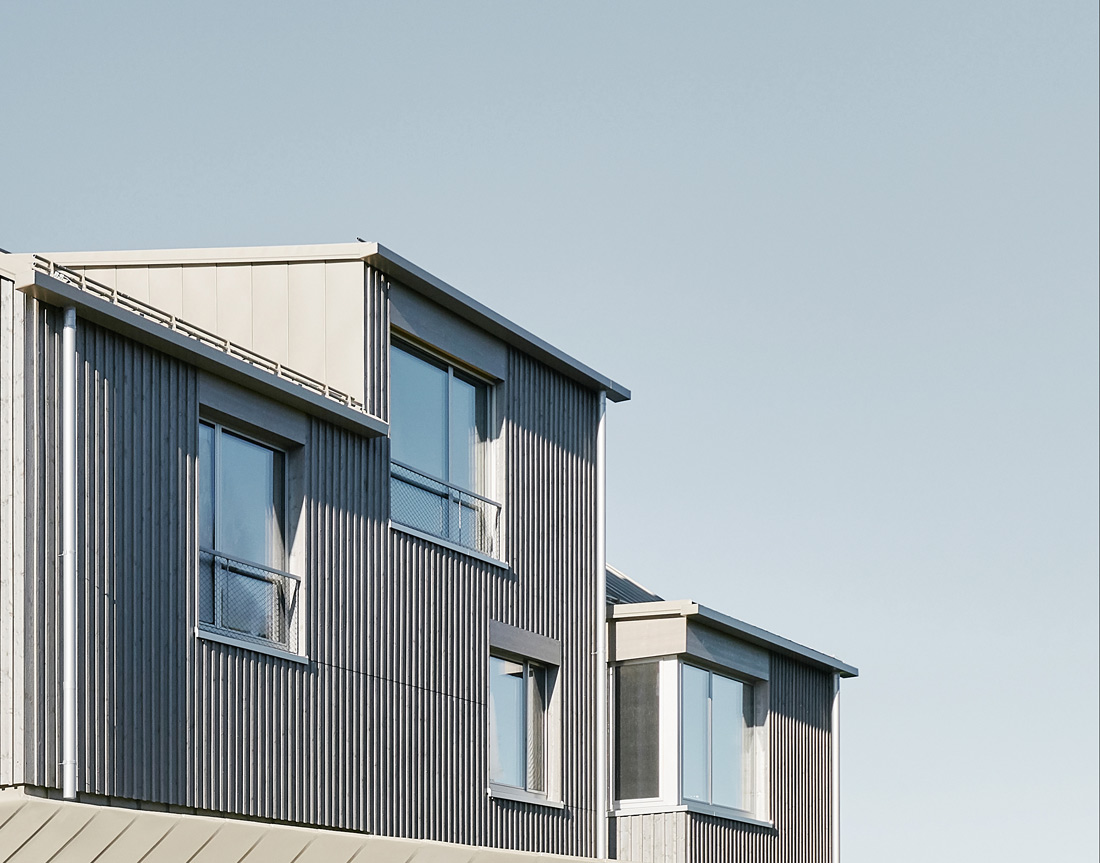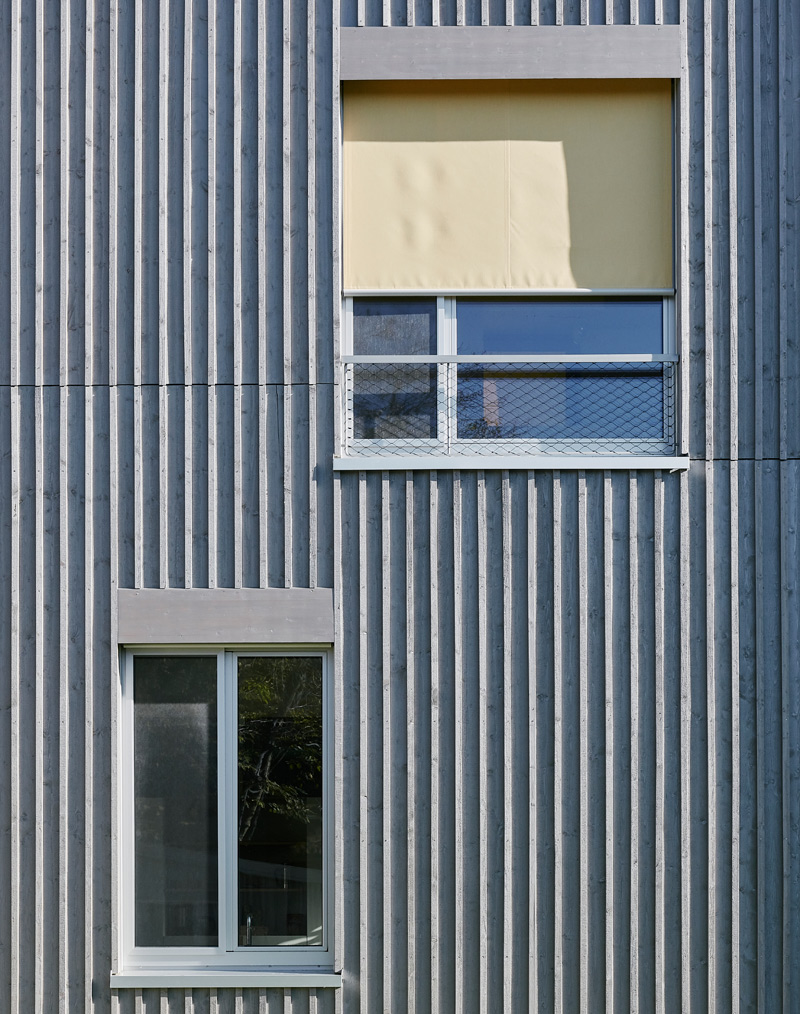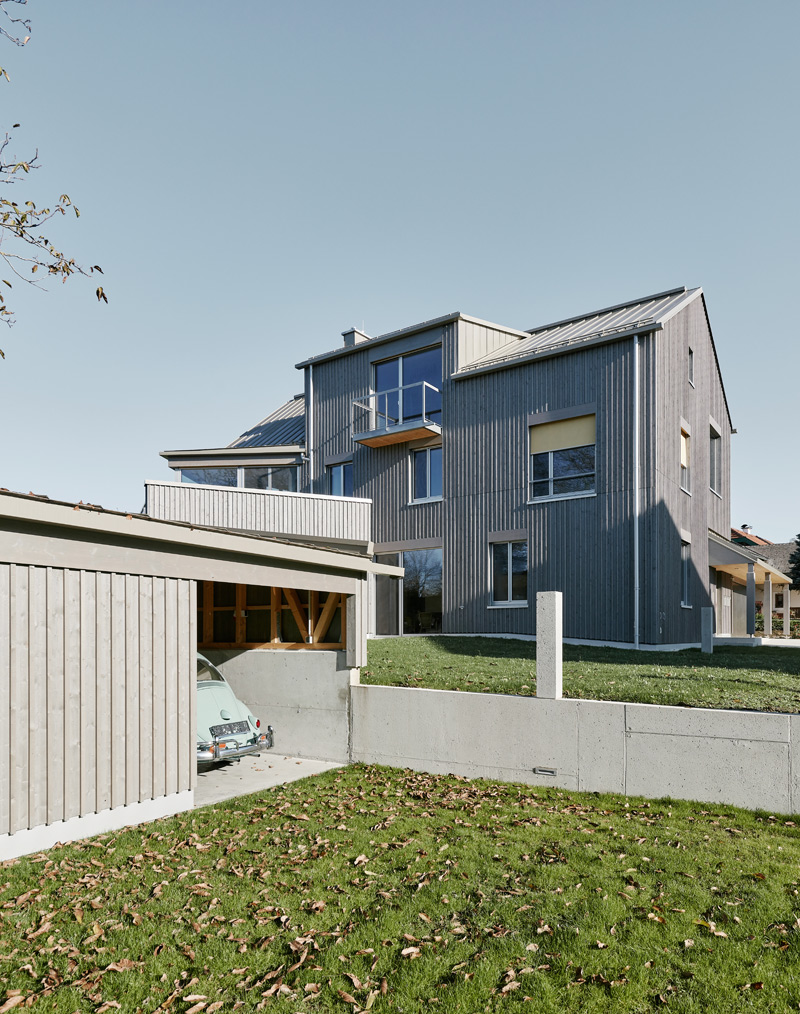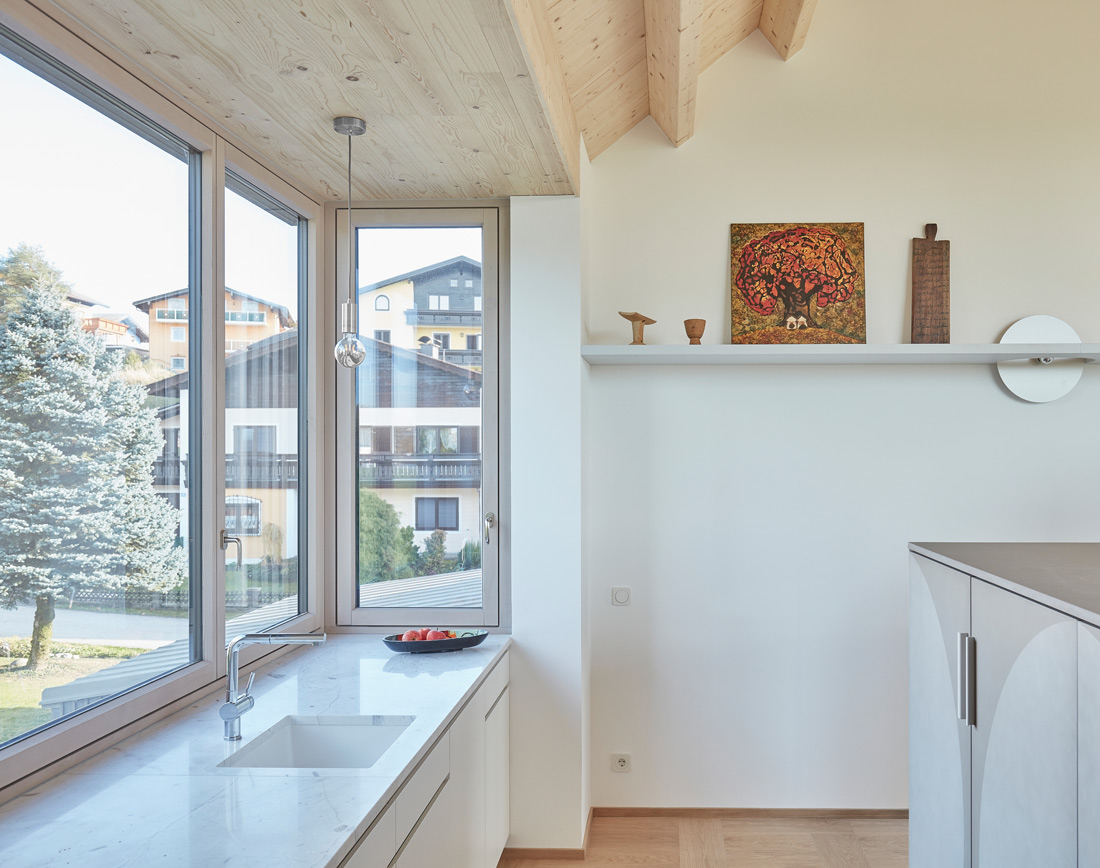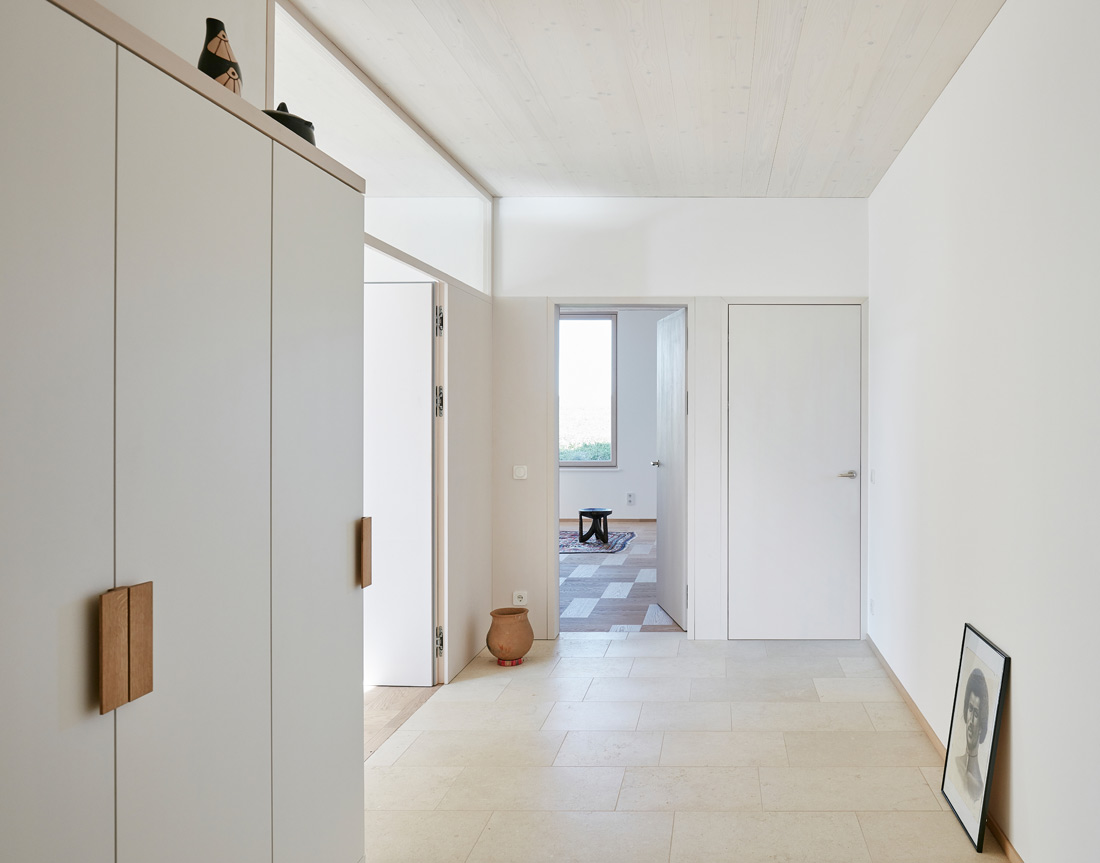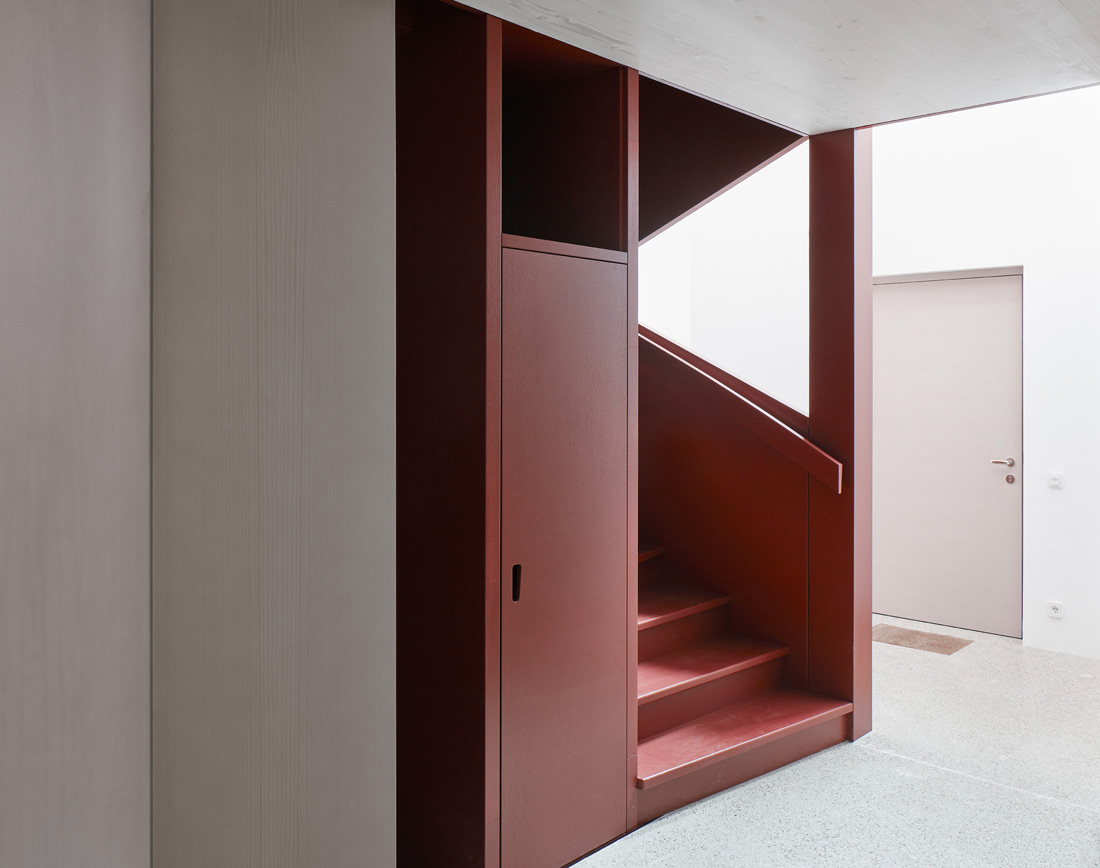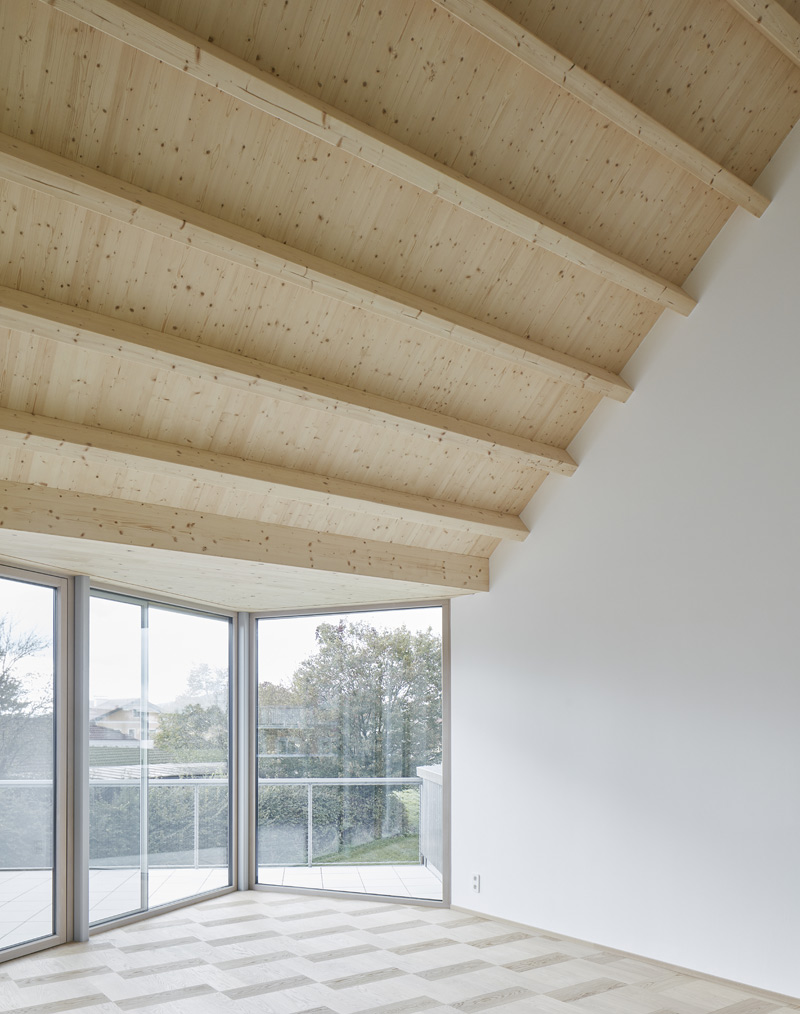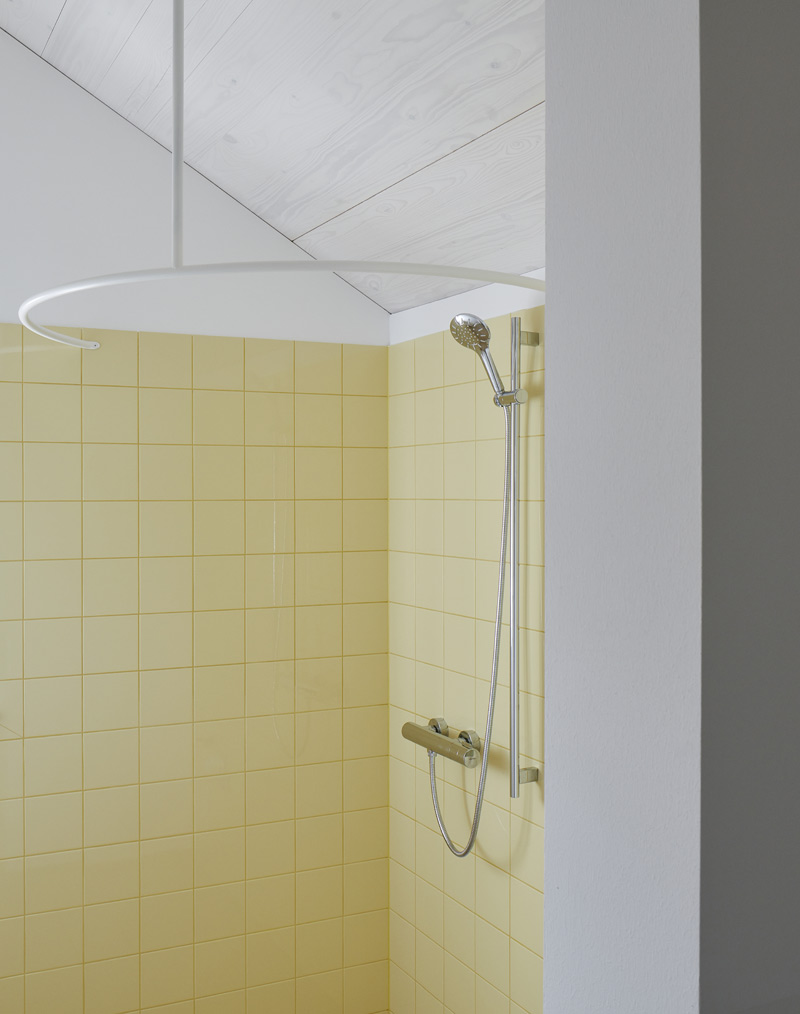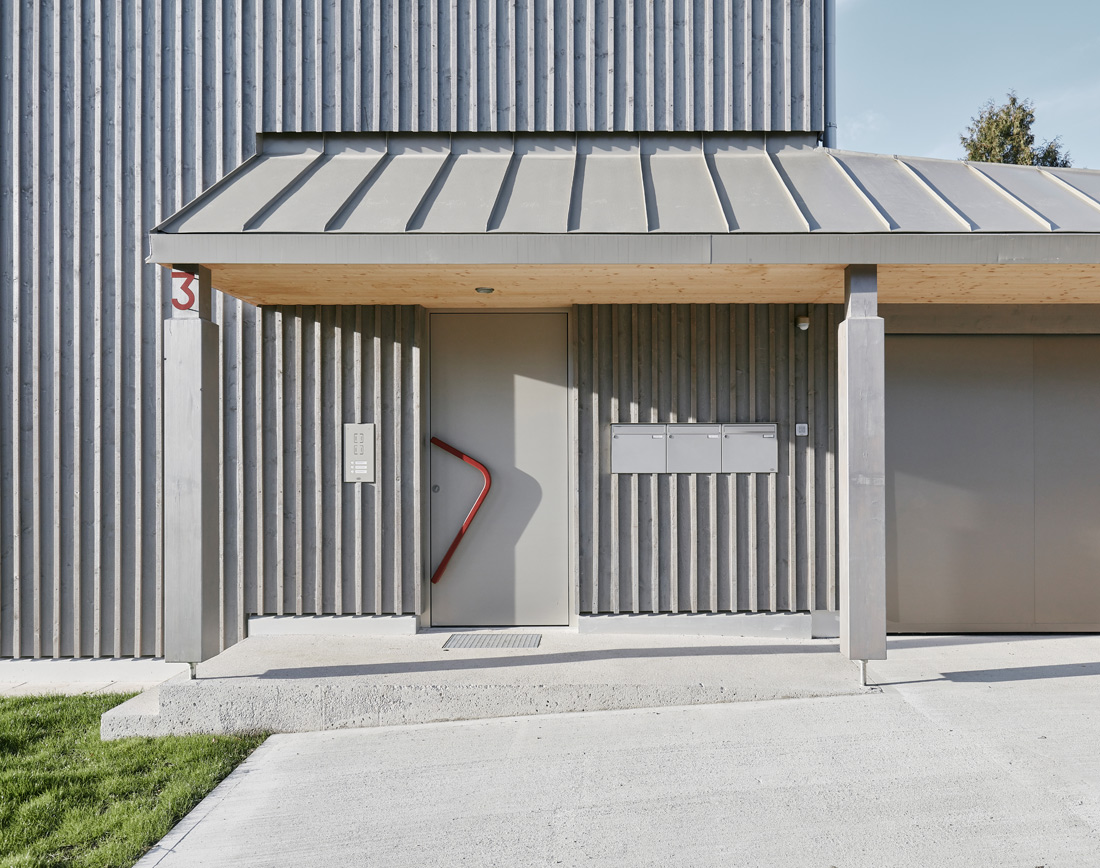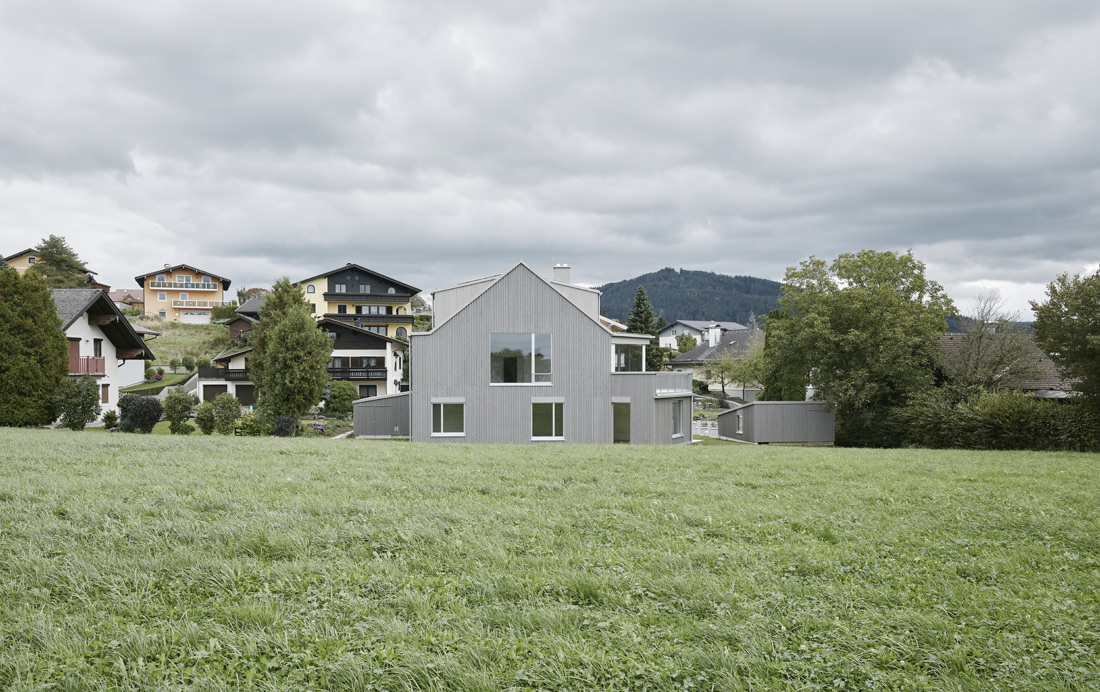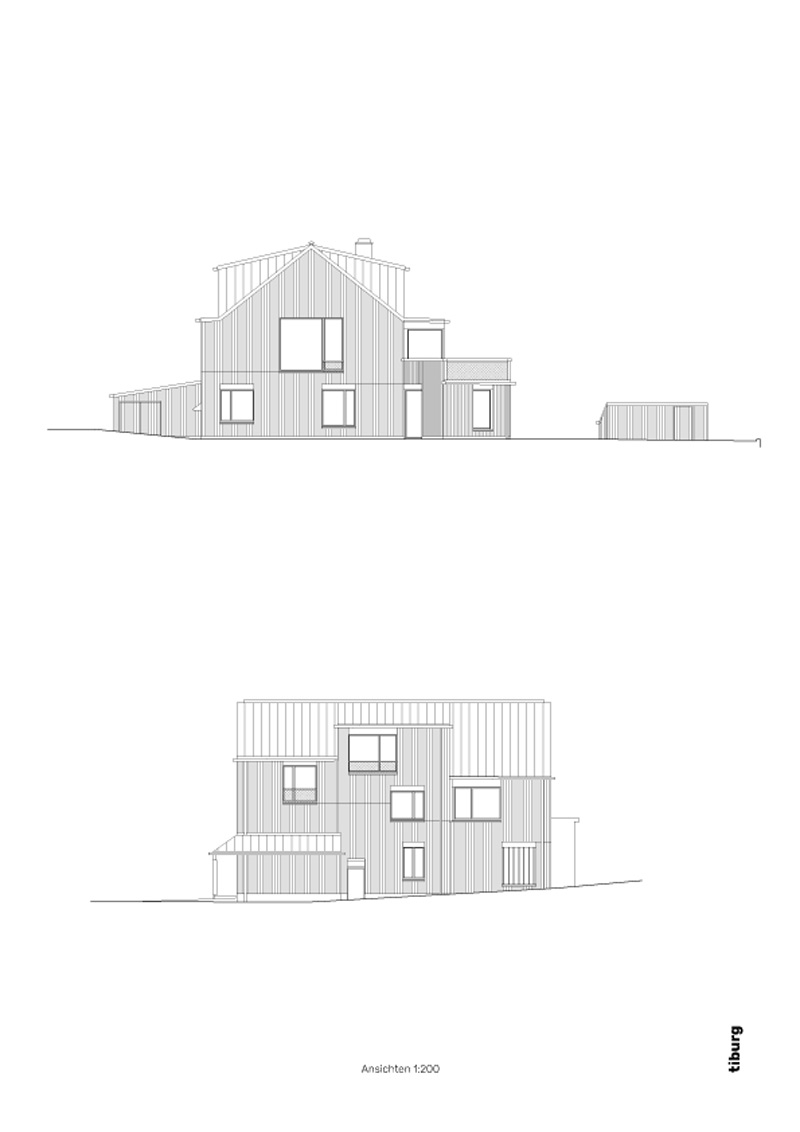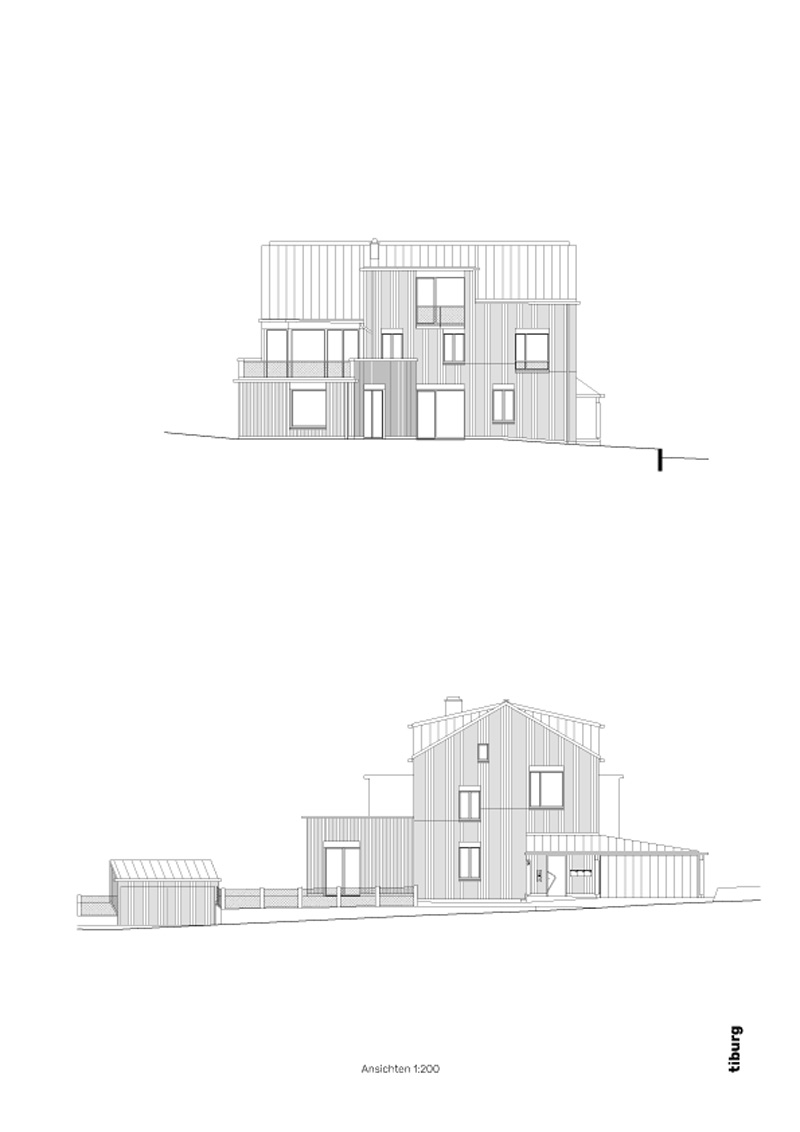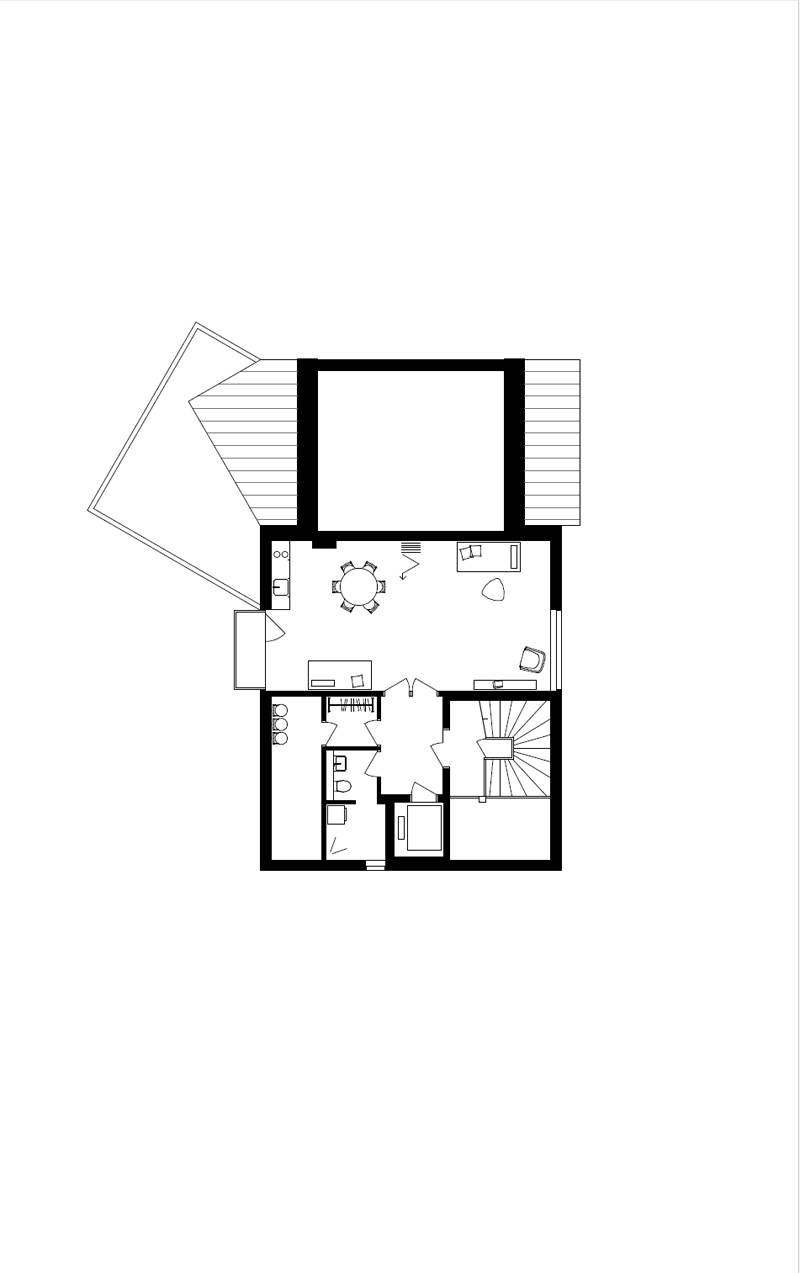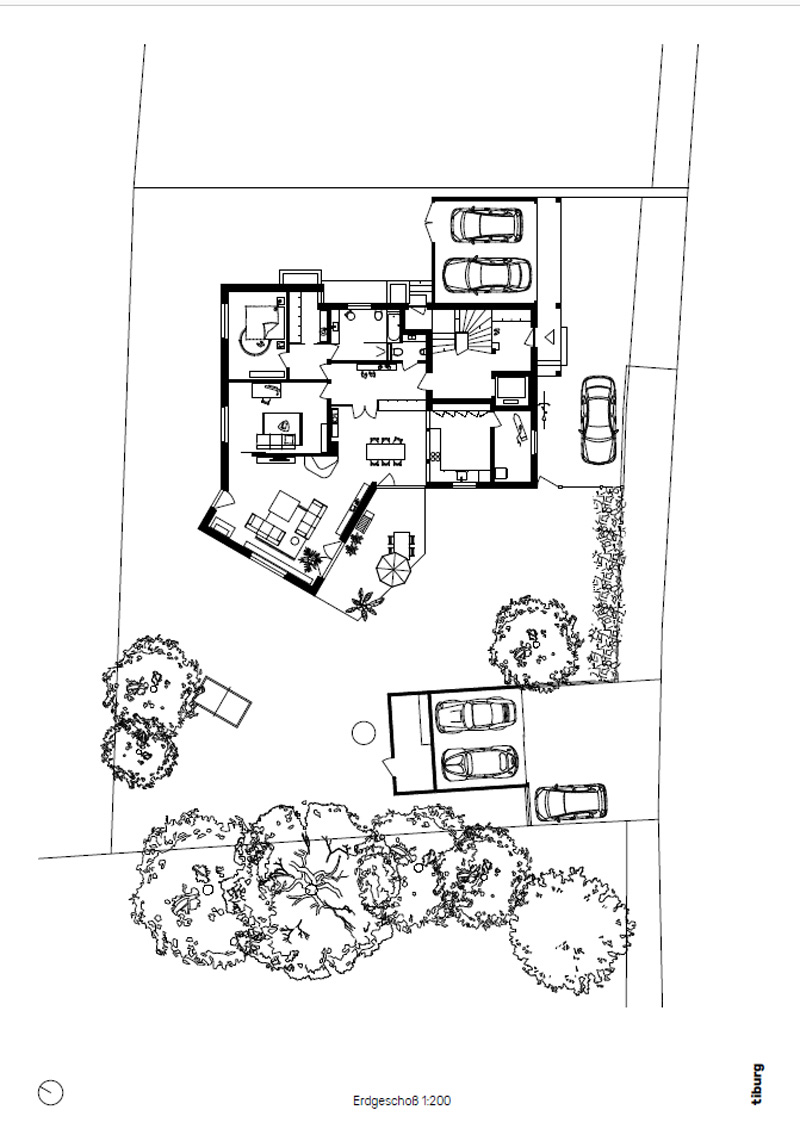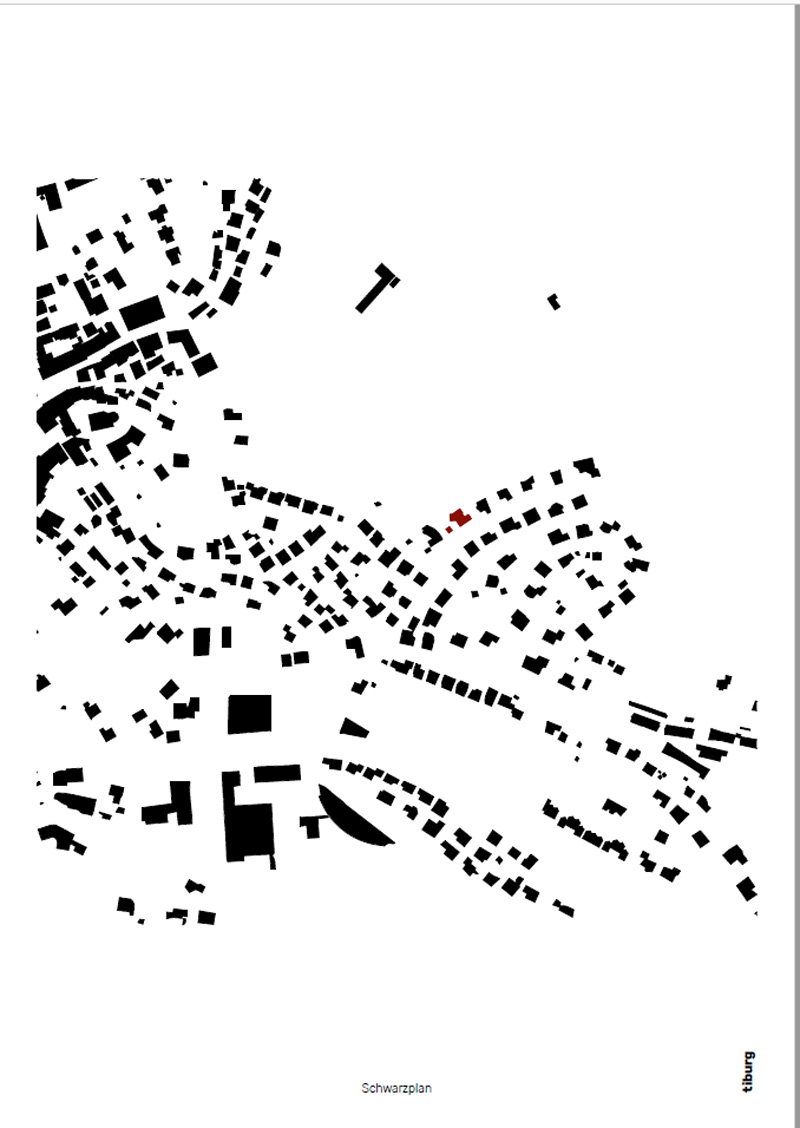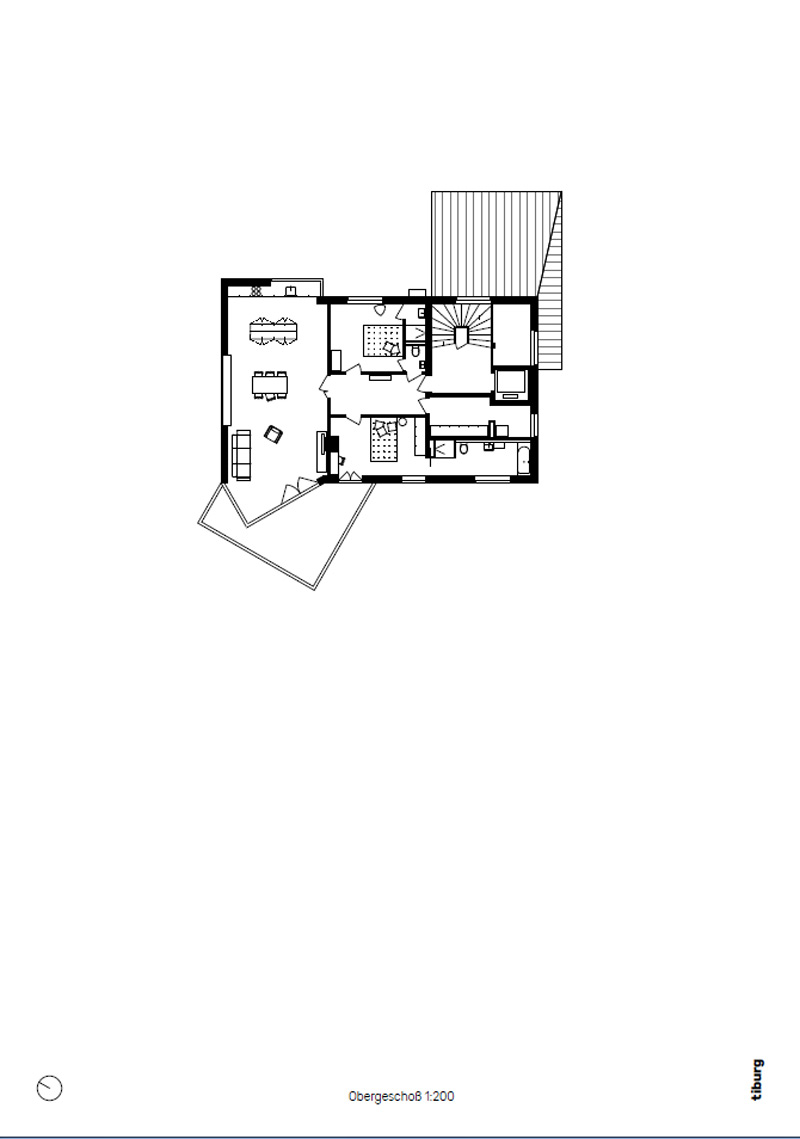 Credits
Architecture
Tiburg Architektur
Year of completion
2019
Location
Straßwalchen, Austria
Total area
425 m2
Site area
908 m2
Photos
David Schreyer
Project Partners
Wunsch-Haus GmbH & CoKG, Mitterbauer Baugesellschaft mbH, Josko Fenster und Türen GmbH, Tischlerei Kranabetter e.U., Tischlerei Fritz Köck, Metalltech Neudecker, Dachdeckerei Felix Neuhofer, Malerei Wiemers GmbH, Steinmetzmeister Permatinger GmbH, Merz Kley Partner
Related posts
Powered by