Railway station with a view
The newly finished station in Hennersdorf is an important stop along the Pottendorfer Line, a rail line which connects the center of Vienna to it\'s rural periphery, linking this Southern route of the Austrian Railway to the Adriatic-Baltic corridor.
It is a modern, elevated multimodal station with rooved Park & Ride and Bike & Ride facilities, as well as a bus terminal. Two elevators provide barrier-free accessibility for all passengers. The train platforms are rooved and equipped with glass-clad, transparent waiting areas. Homogeneity, formal clarity, and an opening up of visual axes are the main design principles, integrating the arch-like building into the town. The public space underneath the arch merges further outward toward the green space of the station square. Reflection of the local vernacular through the use of materials, colors and light, had a strong impact on the architecture.
We decided to use brick clinkers as dominant building material, due to local craft and traditional clinker production.The company Wienerberger created especially for this project a unique, innovative clinker type as the brick curtainwalls also function as a sound barrier – while making a formal connection to the town of Hennersdorf, like an arch, creating a new identity.
Stretched rectangular window bands reveal a visual connections between the town and the station, between departure and arrival, and provide a view without boundaries over the flat, vast countryside from Southeast to Northwest.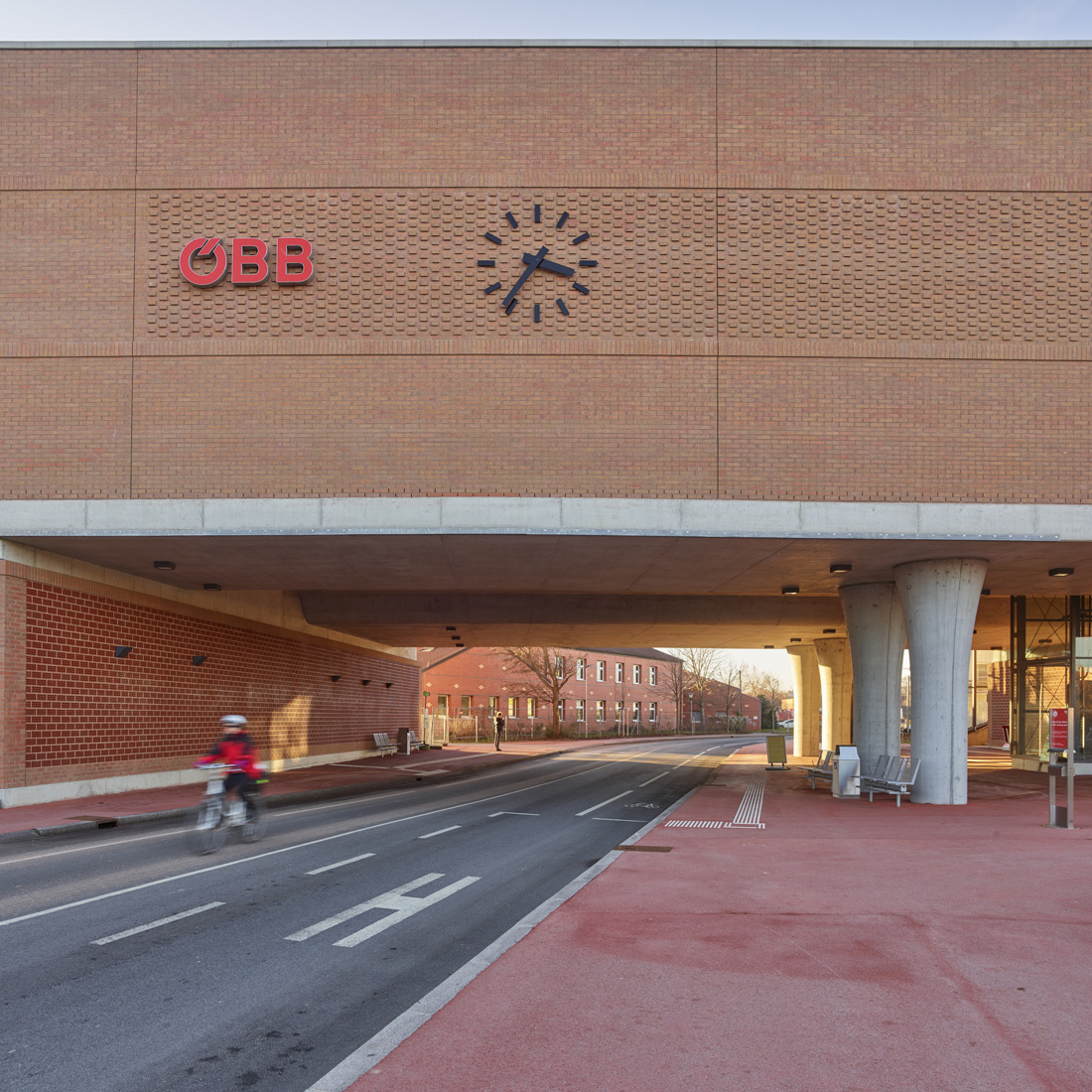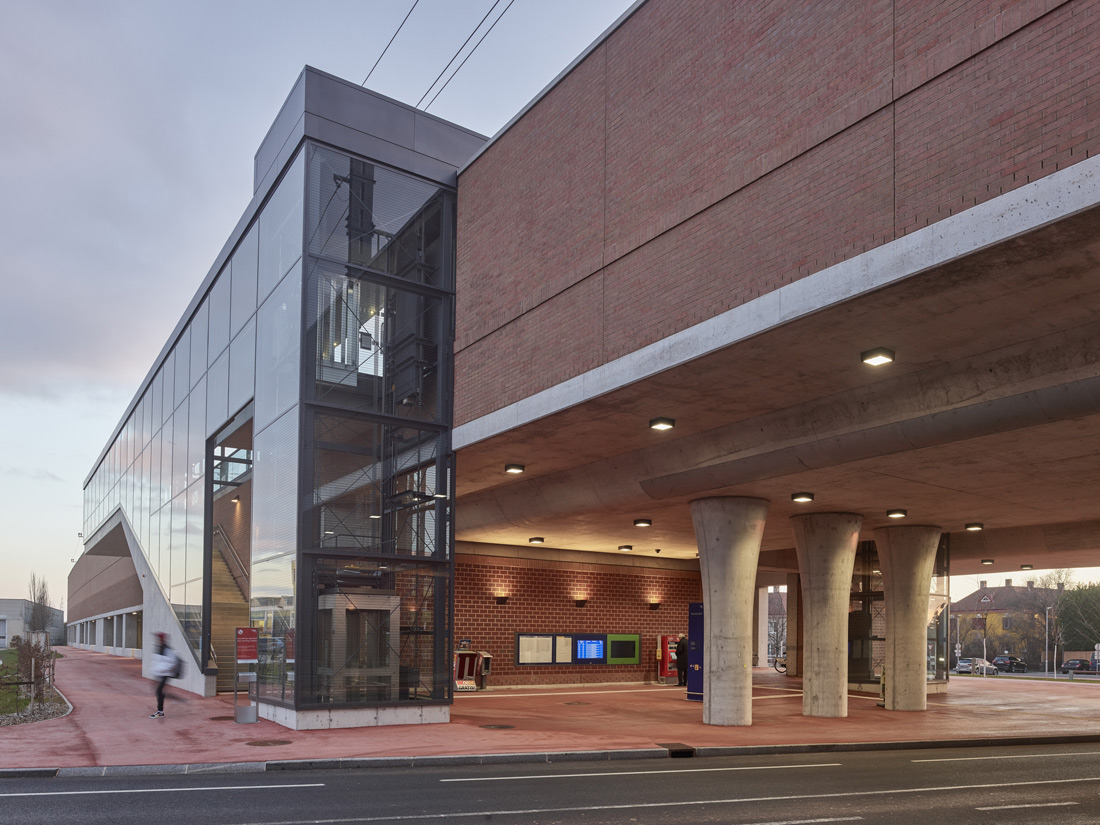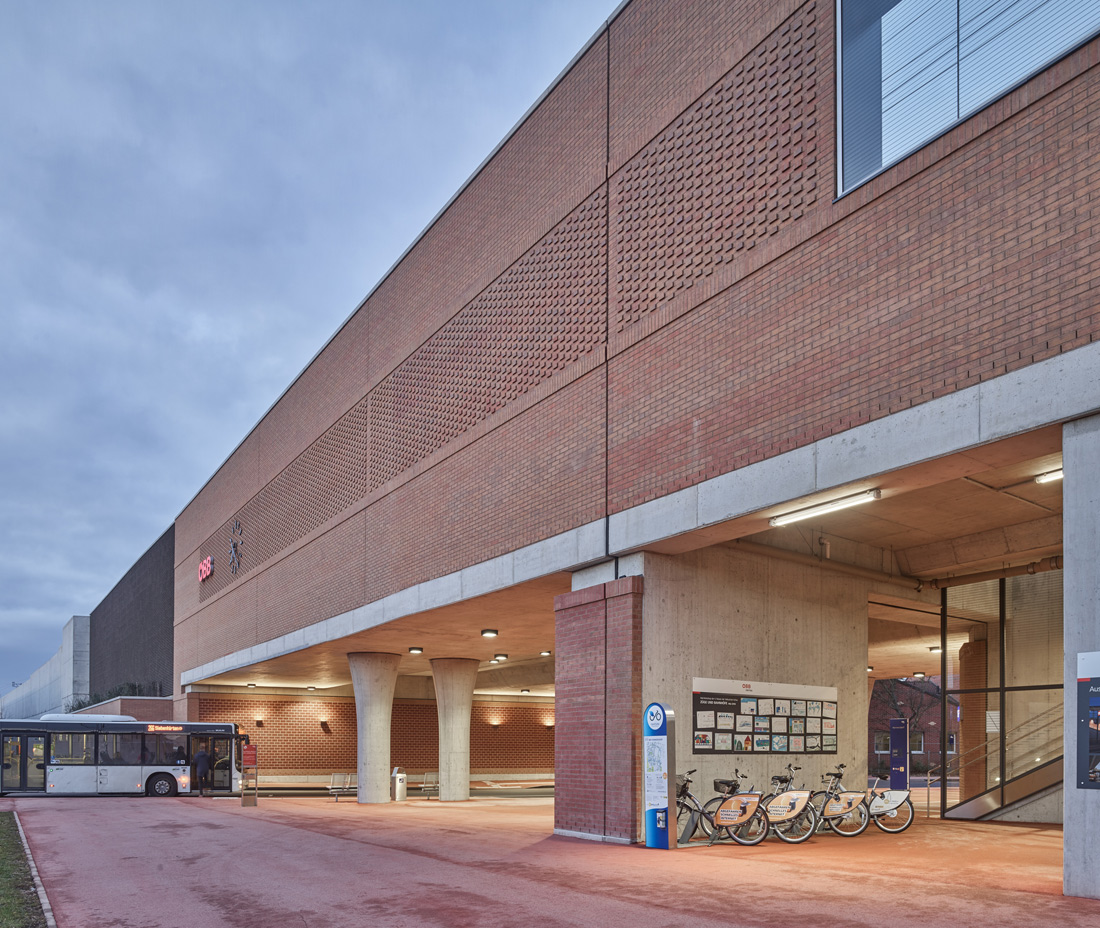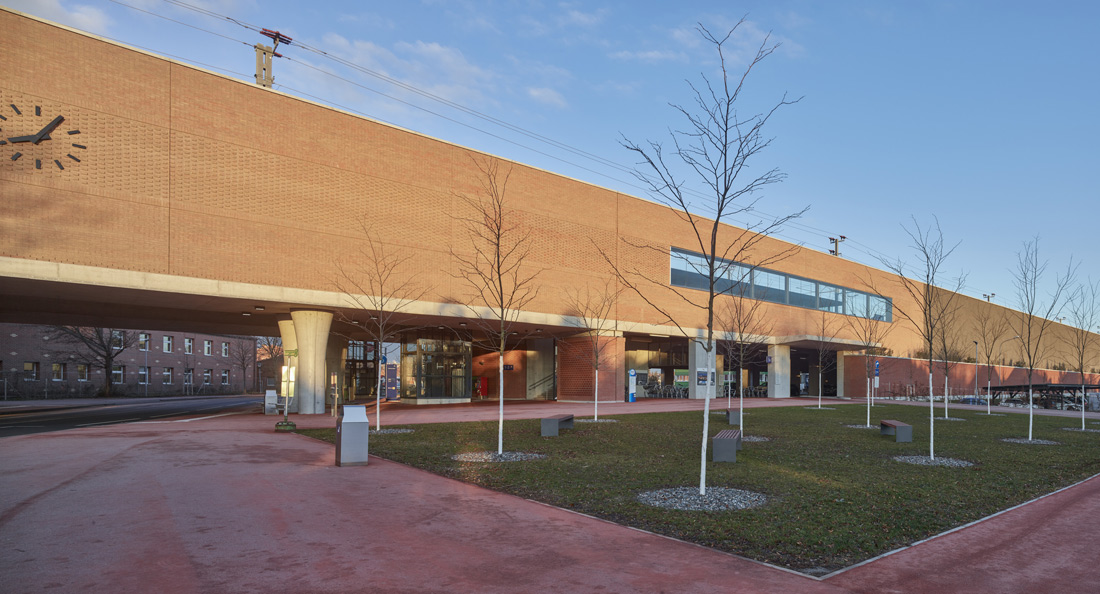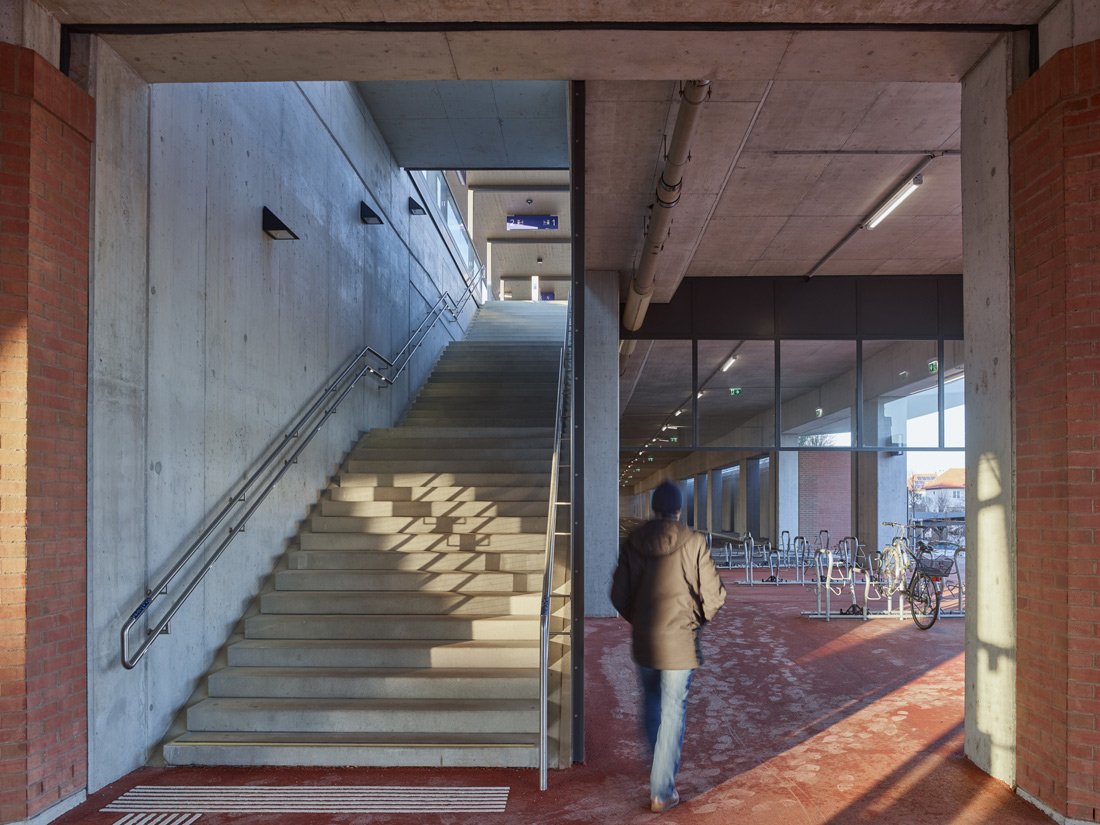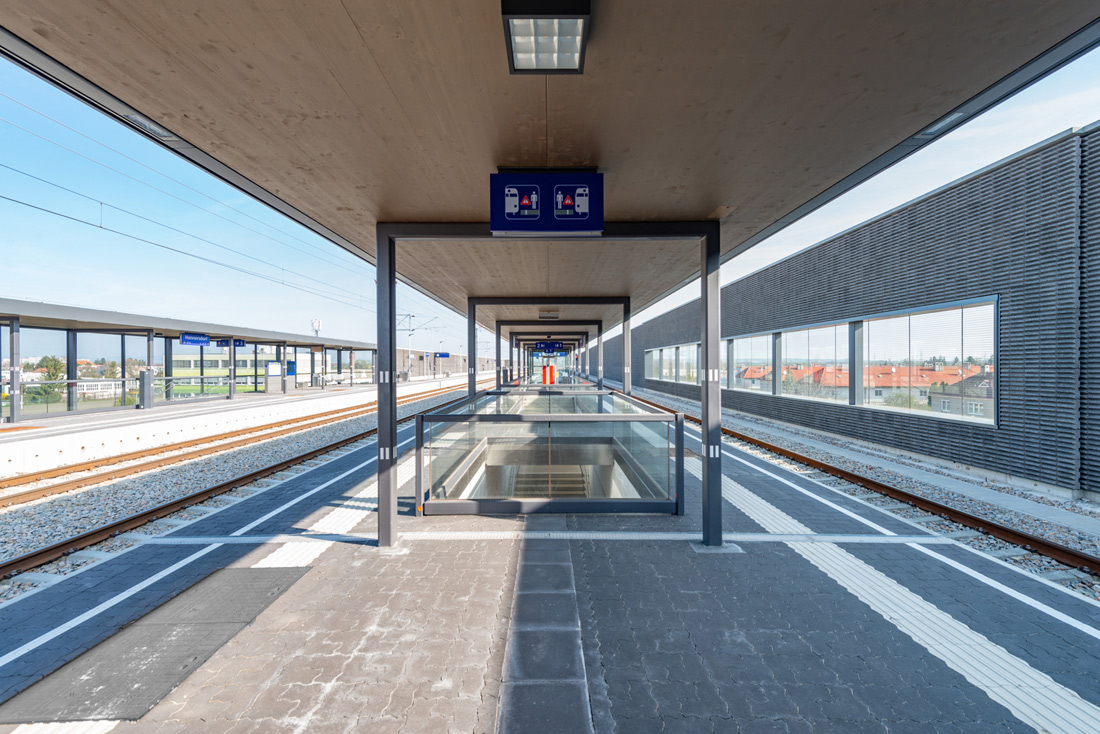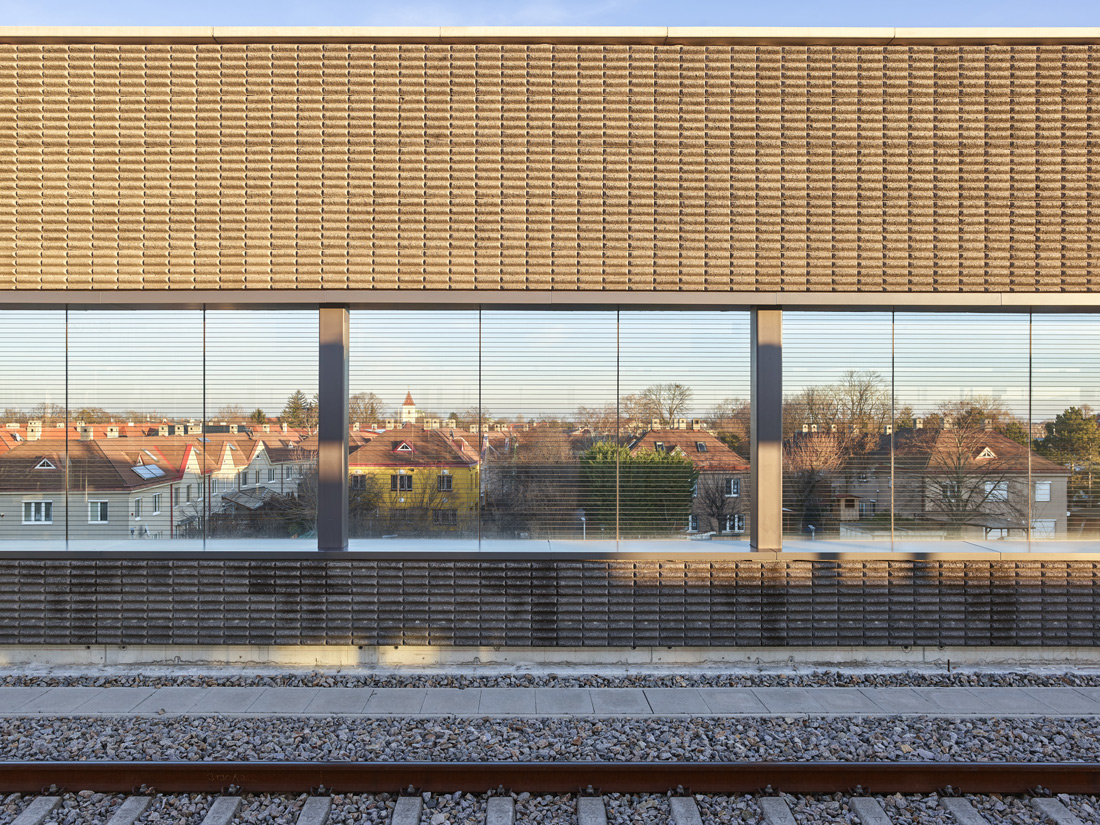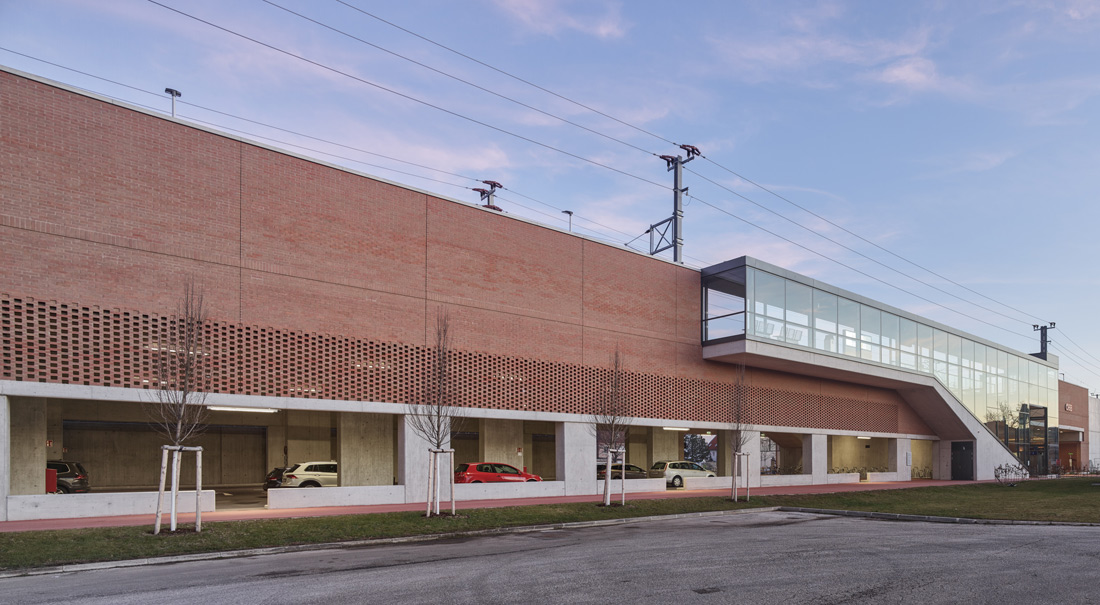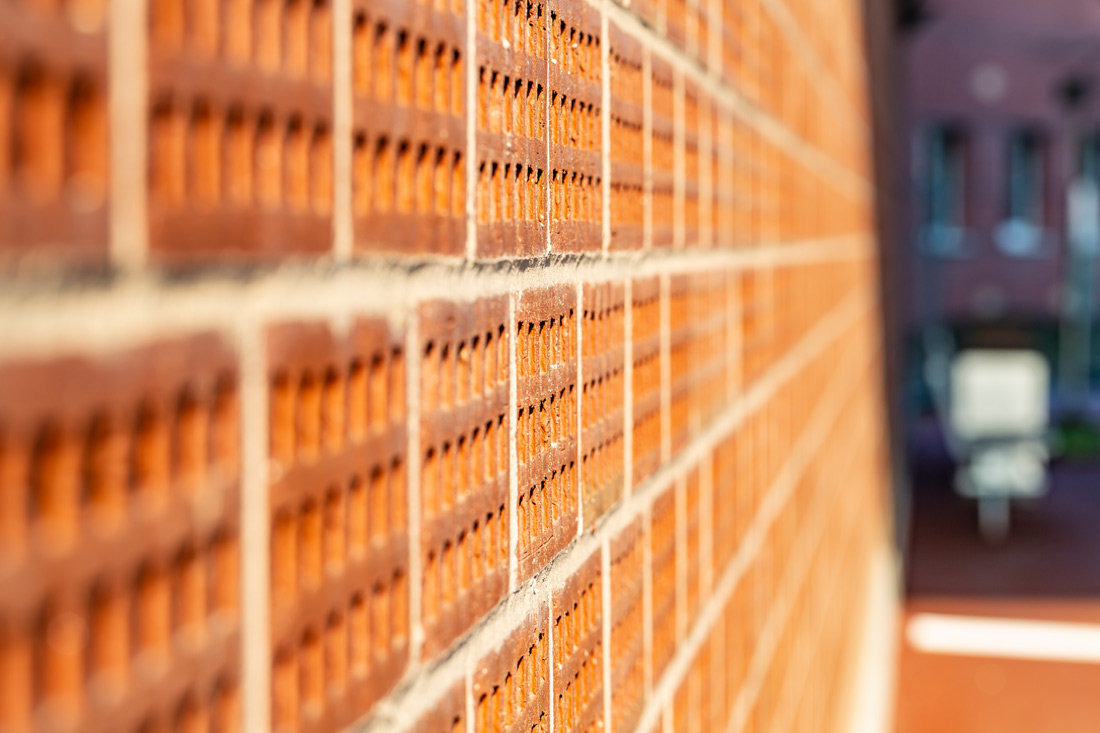 Credits
Architecture
ostertag ARCHITECTS; Markus Ostertag, Daniel Cranach, Burghardt Tomasz, De Silva Pushpadeva
Client
ÖBB Austrian Railways
Year of completion
2018
Location
Hennersdorf, Austria
Total area
7.900 m2
Site area
5.100 m2
Photos
Kurt Hörbst, Benjamin Ostertag
Project Partners
PCD ZT-GmbH, Land in Sicht, Wienerberger
Related posts
Powered by