Ten timber buildings plus a community house grouped along a path and a central square, blending in with the natural landscape up the hill in a village 20km west from Vienna. Children running happily in the car-free, discretely shifting from shared to private outdoor spaces. In the co-housing project in Pressbaum, the environment for an alternative kind of living in the Austrian countryside was created.
Through its building materials and technologies, the development reaches very high ecological standards. 75% of the energy comes from the installed PV panels, the rainwater is collected and reused for toilet flushing and a biomass boiler ensures a common heating system.
Carpools and a shared e-cars system with two charging stations, cycling and public transport are fulfilling the mobility needs of the 140 people. The existing facilities – a food coop, offices and the community event space and kitchen as well as the organised social events (singing group, etc) are used as an opportunity for connecting with the extended local community in Pressbaum.
What makes this project one-of-a-kind?
With all the knowledge and technology at hand, best intentions remain often hard to implement. This is due to various constraints, that can include economic, social or legislative factors which are deeply imbedded in the society structures. With B.R.O.T the good intentions were made possible.
Right from the onset, the architects took the challenge and creatively interpreted the local land and building regulations, to accommodate the higher density development, within the given requirements. Unlike the typical Austrian countryside residential development which such legislation would reinforce – i.e. the monofunctional, car dependent and resource hungry one family house with garden model, B.R.O.T. offers a co-housing, cross generational alternative. In comparison, the project accommodates on the same area 30% more people and seals 45% less soil surface.
The three years long participatory planning process allowed a complex approach, which went beyond the built, into its social and economic dimensions. The outcome is a living environment that is not only closer to its users' needs, but also one that people identify with and take active care of. This is essential for the long-term viability of the project.
B.R.O.T. also shows how through cooperation and sharing one needs less and achieves more, ensuring a high quality of life within economical constraints, while facilitating environmentally responsible behaviours.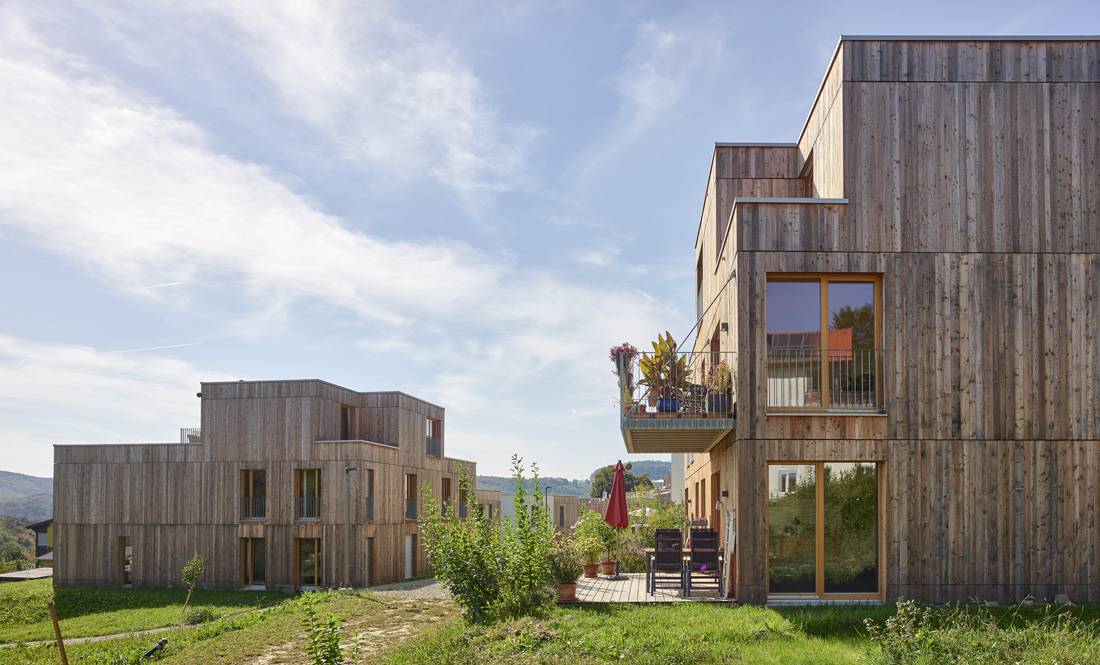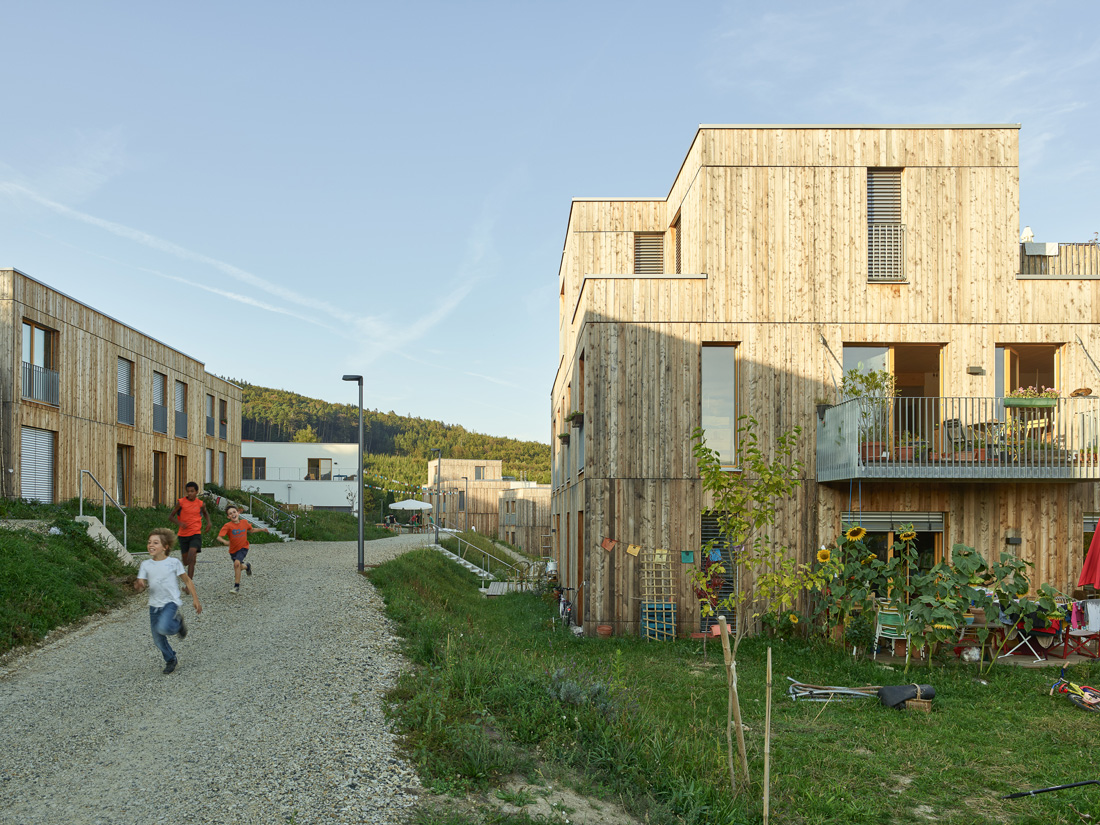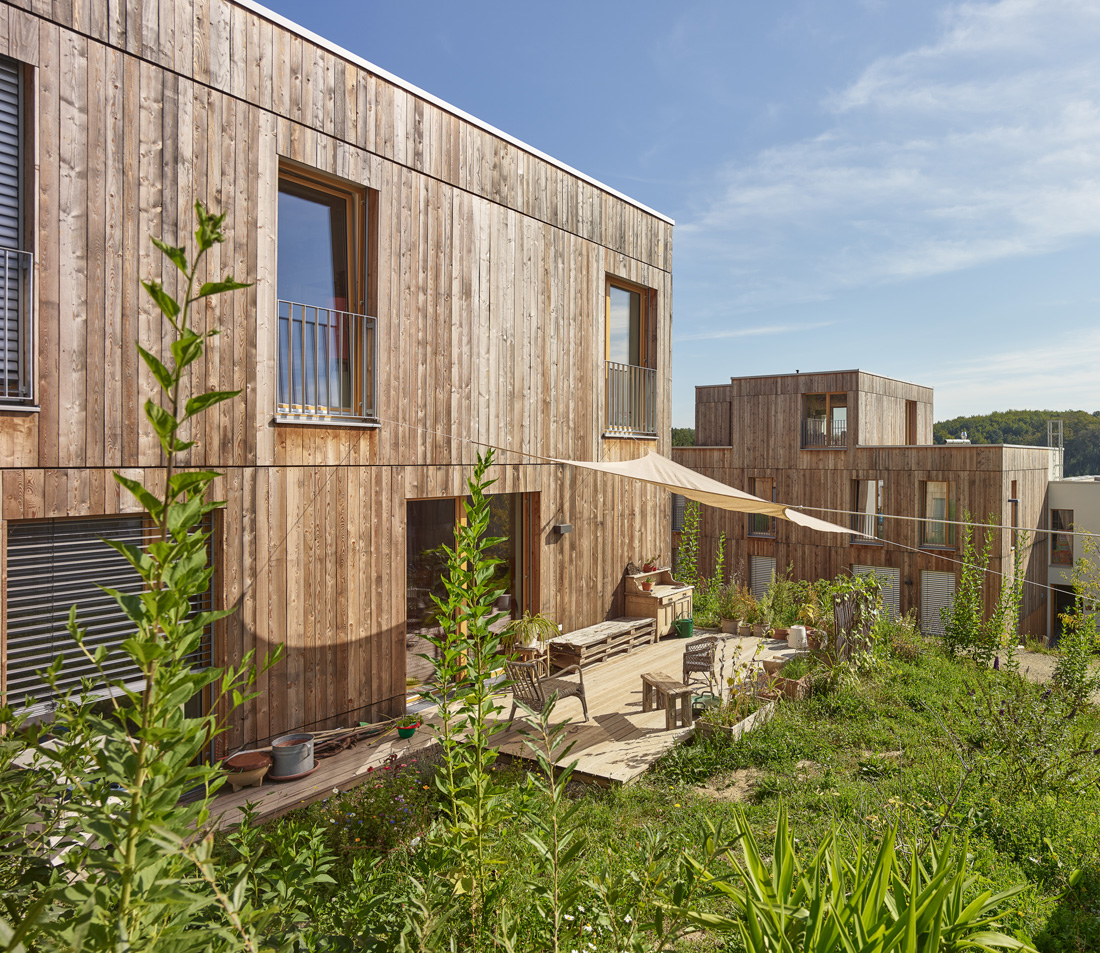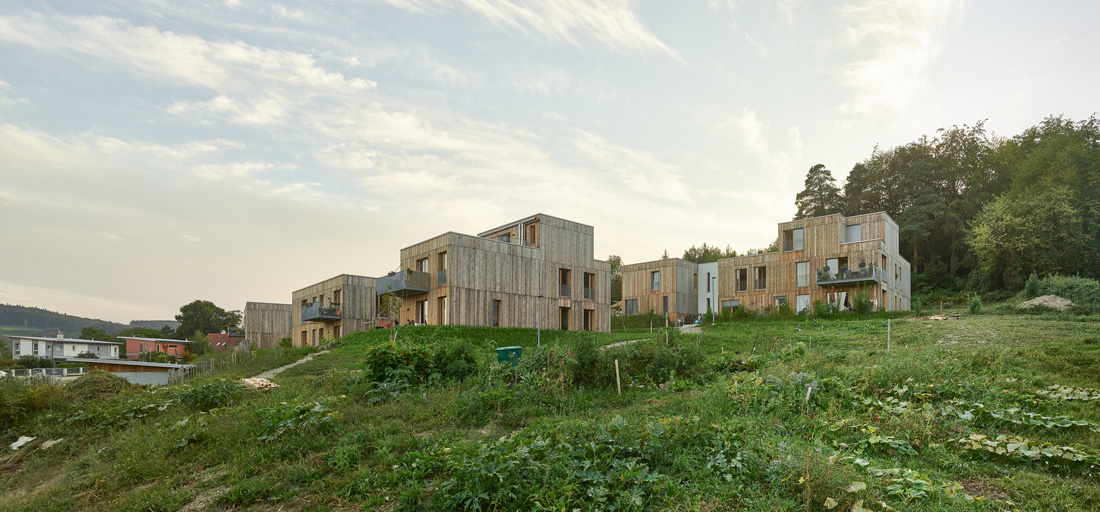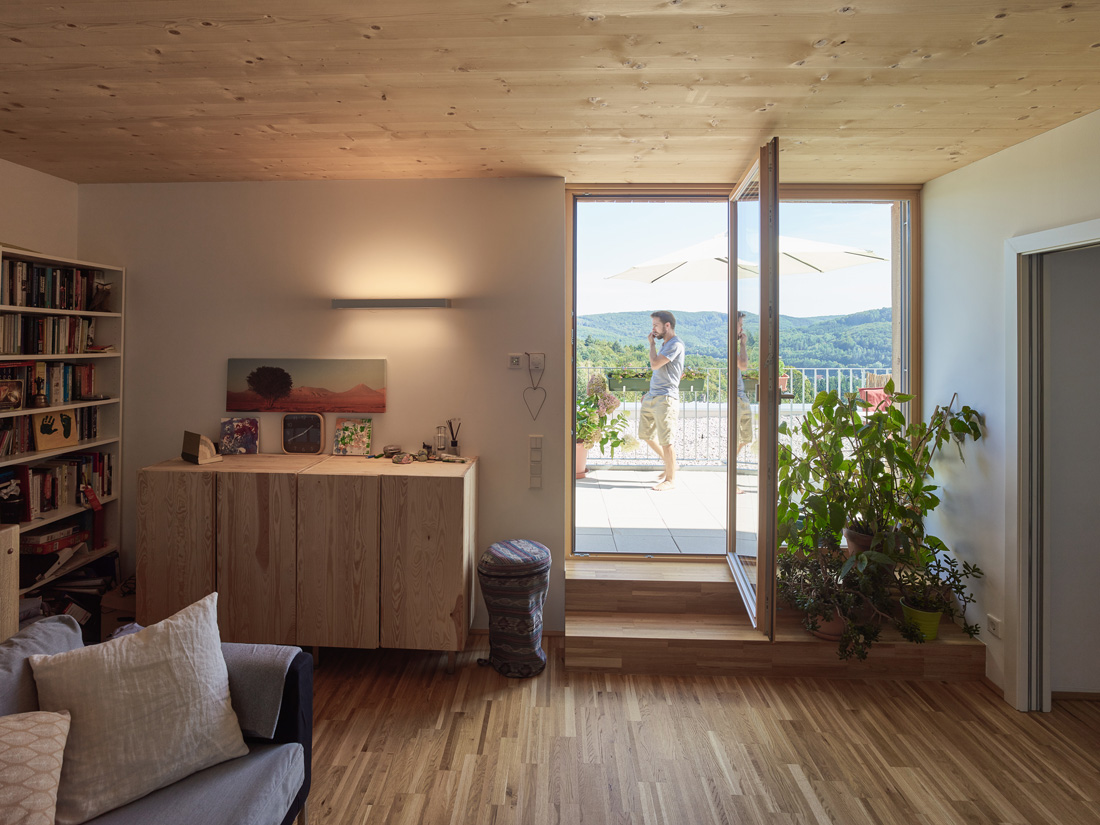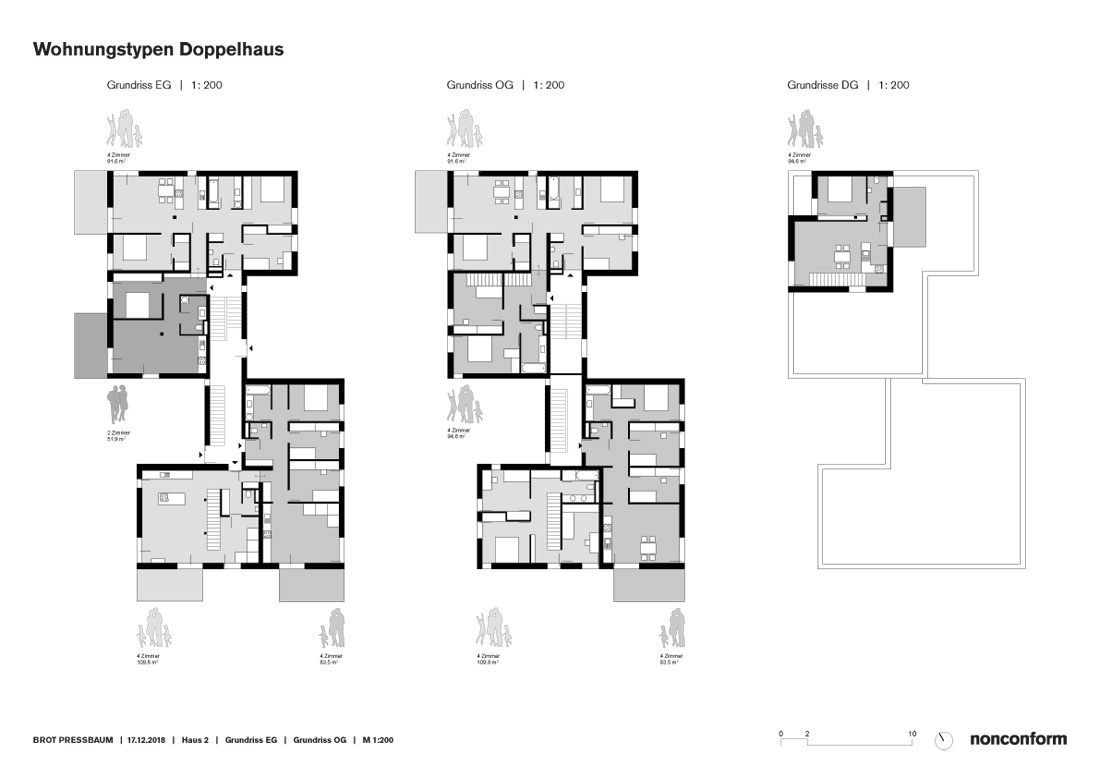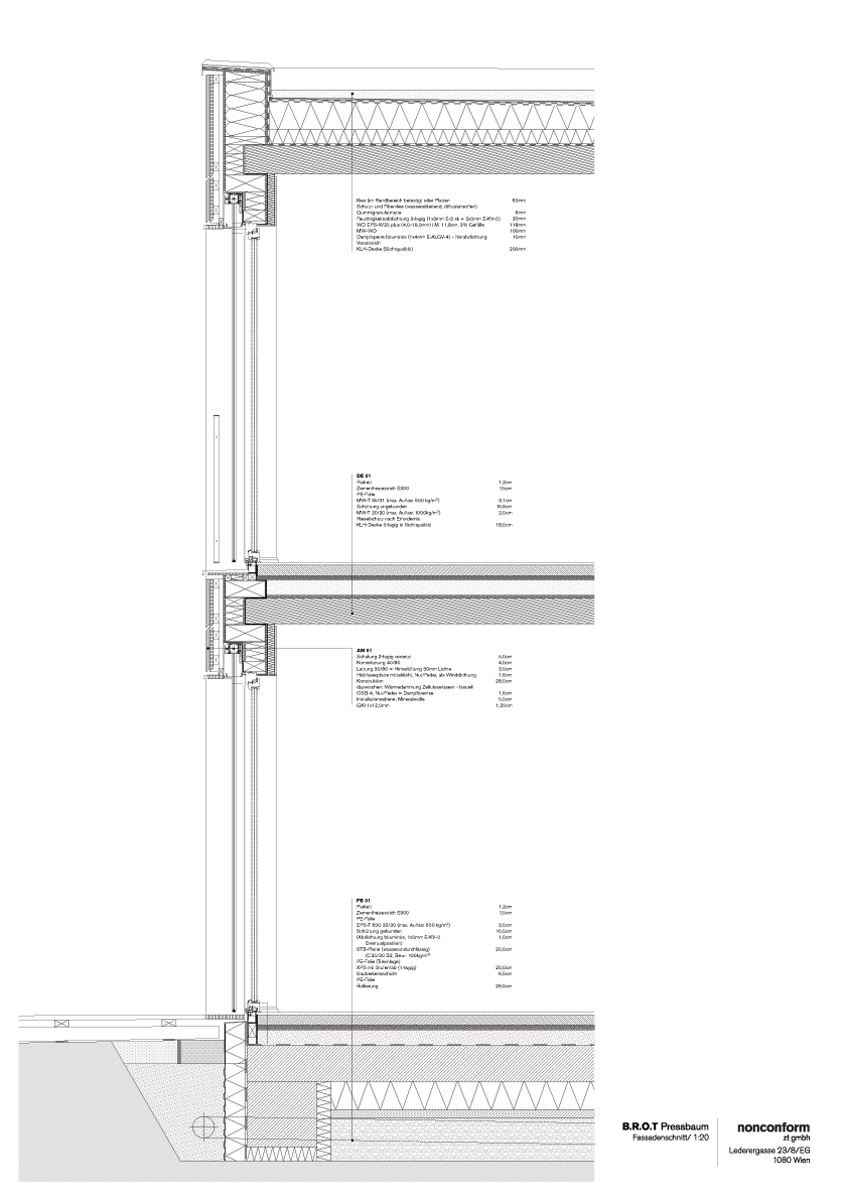 Credits
Architecture
nonconform zt gmbh – architecture and participatory planning; DI Marlies Wernahrt, Architekt DI Peter Nageler, DI Mag. art. Johanna Treberspurg, BSc Johanna Steinhäusler, Mag. arch. Peter Paller, BSc Martin Puller
Main contractor for wood construction
Weissenseer Holz-System-Bau GmbH

Client
Verein Gemeinschaft B.R.O.T. – Pressbaum
Year of completion
2018
Location
Pressbaum, Lower Austria, Austria

Total area
3.046 m2 residential + 270 m2 community space

Site area
14.000 m2
Photo
Kurt Hörbst

Project Partners
Physcon Zt Gmbh, S&p Climadesign Gmbh, Schöberl & Pöll Gmbh, Bauunternehmen Ing. Harald Weissel Ges.m.b.h., Weissenseer Holz-system-bau Gmbh, Kem Montage Gmbh, Hatec Elektrotechnik Gmbh
Related posts
Powered by