Stylish table & bench for a modern-styled dining room made of oiled solid oak. The contours taper to the edge and lend the tabletop a fine, floating appearance. The bench is upholstered in light grey loden fabric that softens the slant of the legs. The bench unit itself is attached to the wall as a console.
Curved lines at the corners of the dining table soften the silhouette, while the crossed legs add a striking edge to the design. This table and bench set are made for everyday use.
Sharp angles, architectural frame and smooth finish described our striking and contemporary design. The furniture is exquisite and pure in materiality. Subtle details are adjusted according to the design, creating a harmonious and stylish living atmosphere.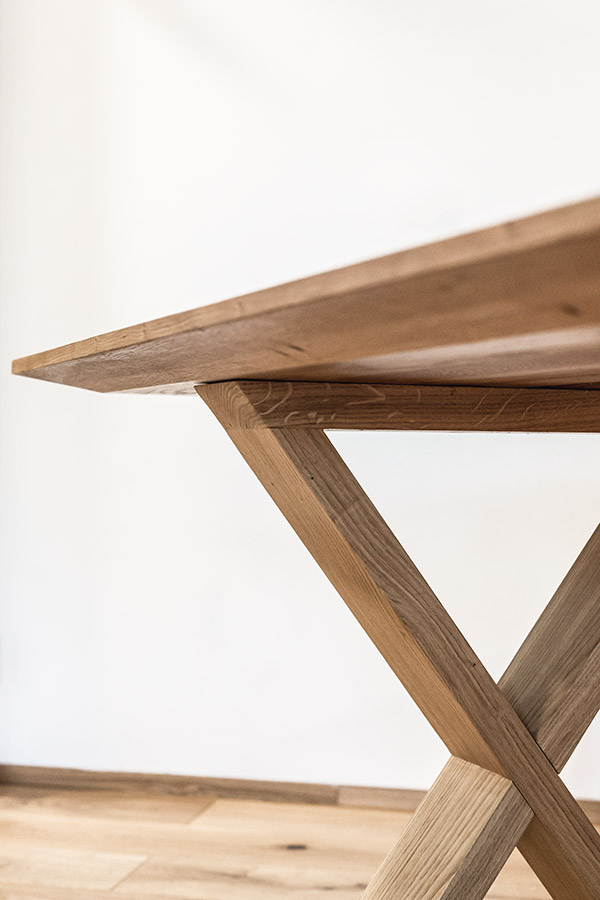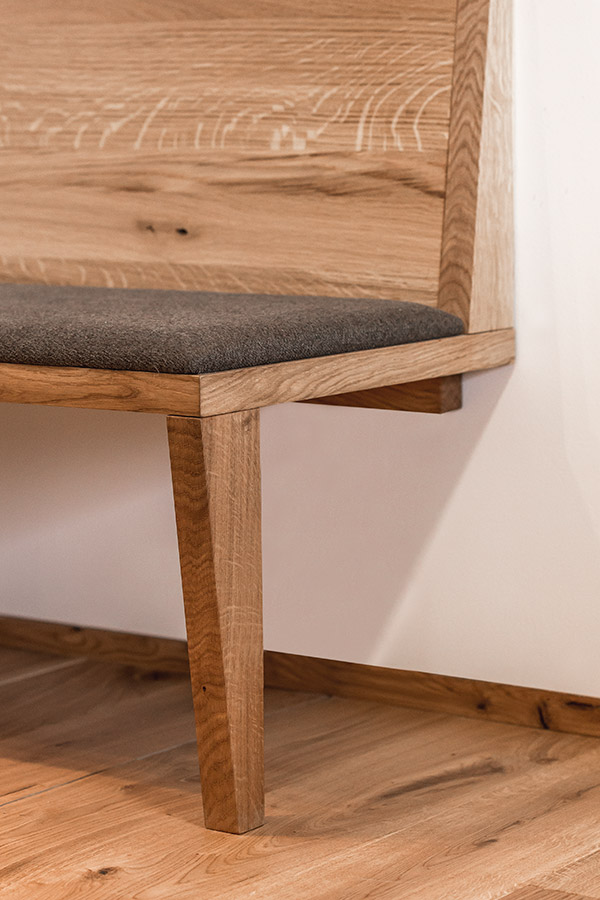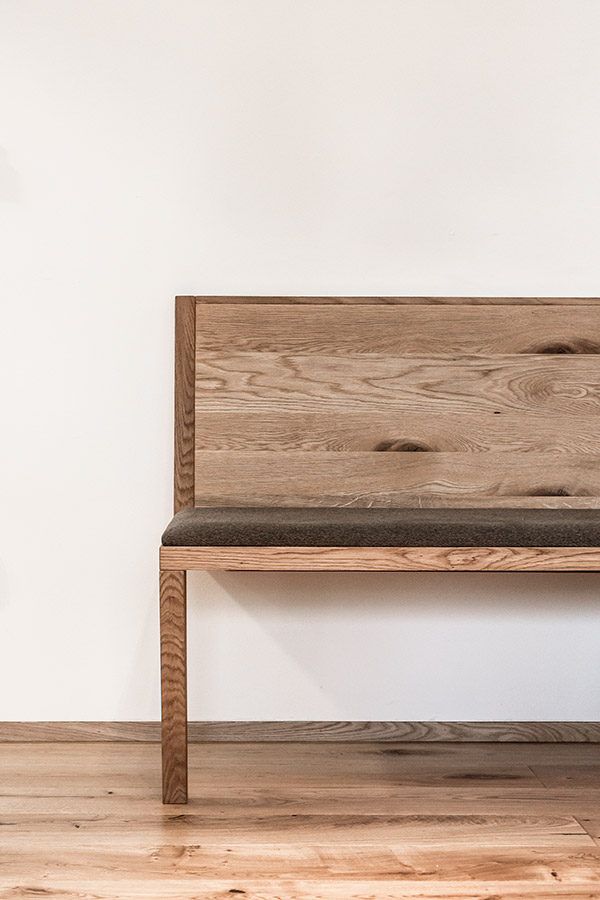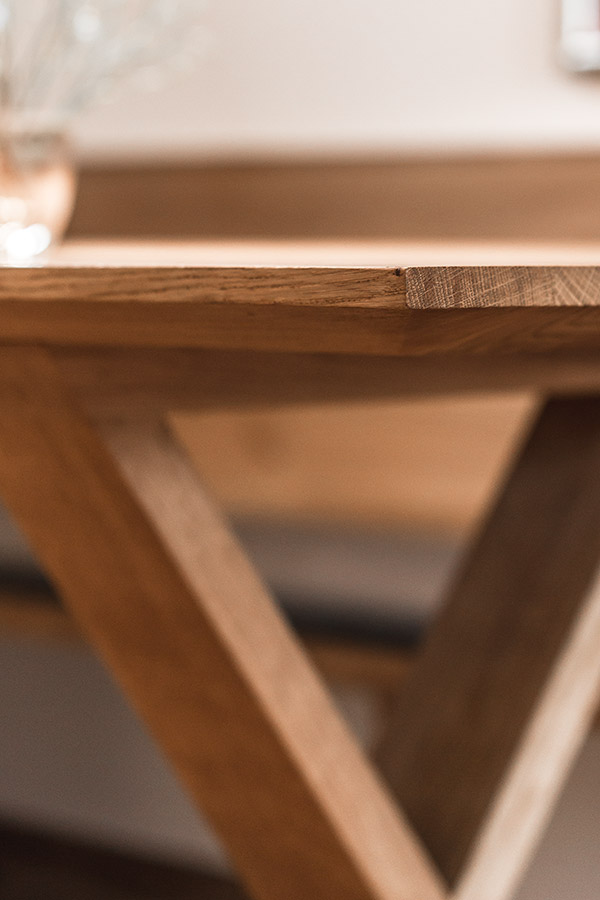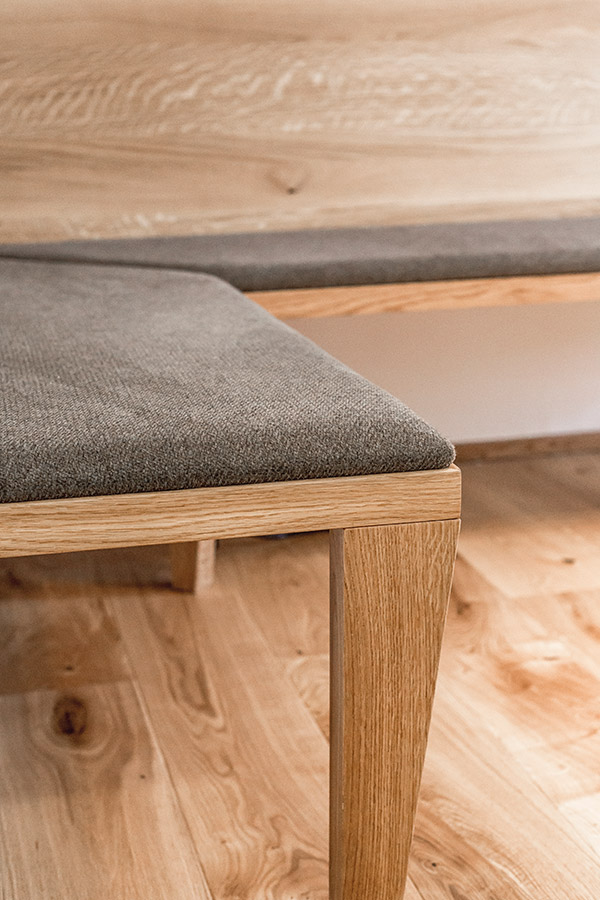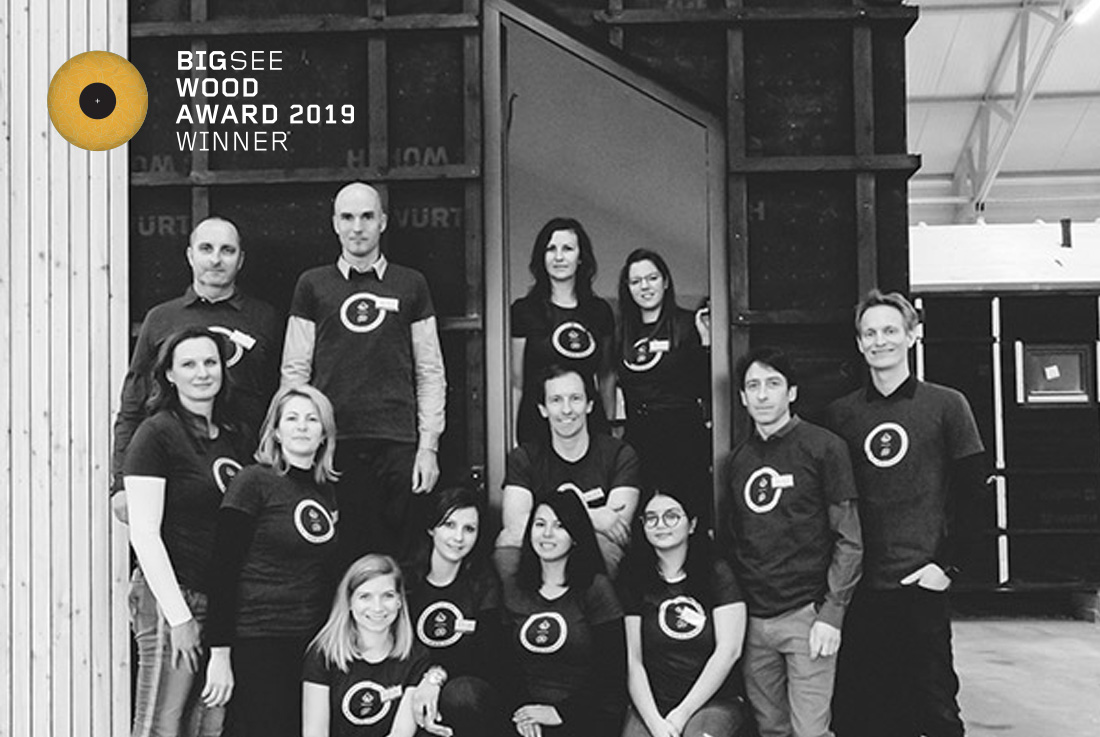 Architects / authors (names and/or studio):
Michaela Maresch, Gerald Brencic, Volker Ast, Uwe Lackner, Ingmar Zwirn, Rita Fruhmann, Nuša Korošak
Location: Graz, Steiermark, Austria

Year of completion: 2019