The existing floor plan consisted of three bedrooms with en-suite bathrooms and walk-in closets, one guest bathroom, and a utility room. The new interior architecture concept is to achieve a minimalistic look with balanced spaces by combining diverse functionalities into one contemporary ensemble. The applied black & white color scheme creates visual borders between the zones. Dark and light surfaces alternate to highlight planes and volumes. The mirrors on the ceiling multiply that effect, brighten the space, and make it appear larger. The same concept is used in the prolonged horizontal and vertical elements of the furniture: a white modular sofa, a dining table with the kitchen island, and a contemporary wall-unit. The whole composition gives the impression of infinity and fluidity with separated functional areas penetrating smoothly each other. The black veneer volumes and planes mark the communication and utility areas. A strong accent is put on the big custom paintings providing light and elegant color hints. The overall harmony and aesthetics is achieved entirely by architectural methods applied in the high-end detailing.
What makes this project one-of-a-kind?
Smart reconstruction of the existing floor plan. The existing apartment was split into a large number of zones, which was very inconvenient. For this reason an overall reconstruction of the whole space was done. The fact that the apartment is situated on the ground floor, above the parking area, was an advantage, allowing the sanitary premises relocation no matter what the riser's position is. The relevant sewer pipes were rerouted by hanging on the parking ceiling. The entrance door was also relocated and as a result a cozy foyer and a spacious living room were arranged.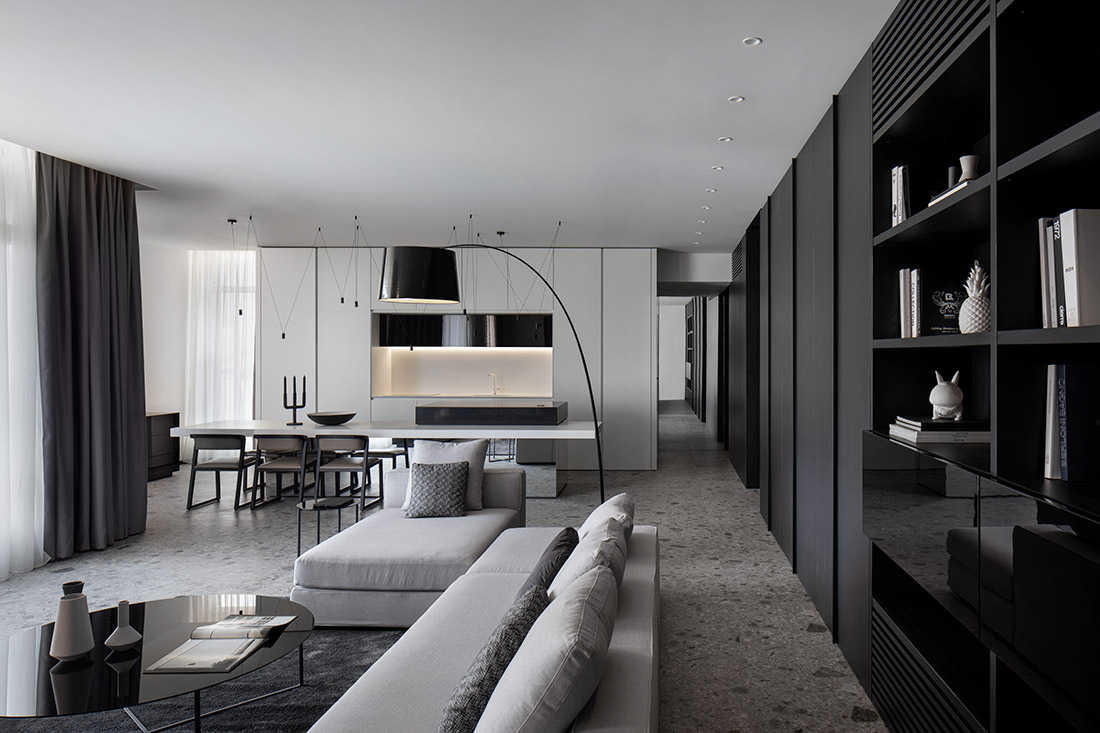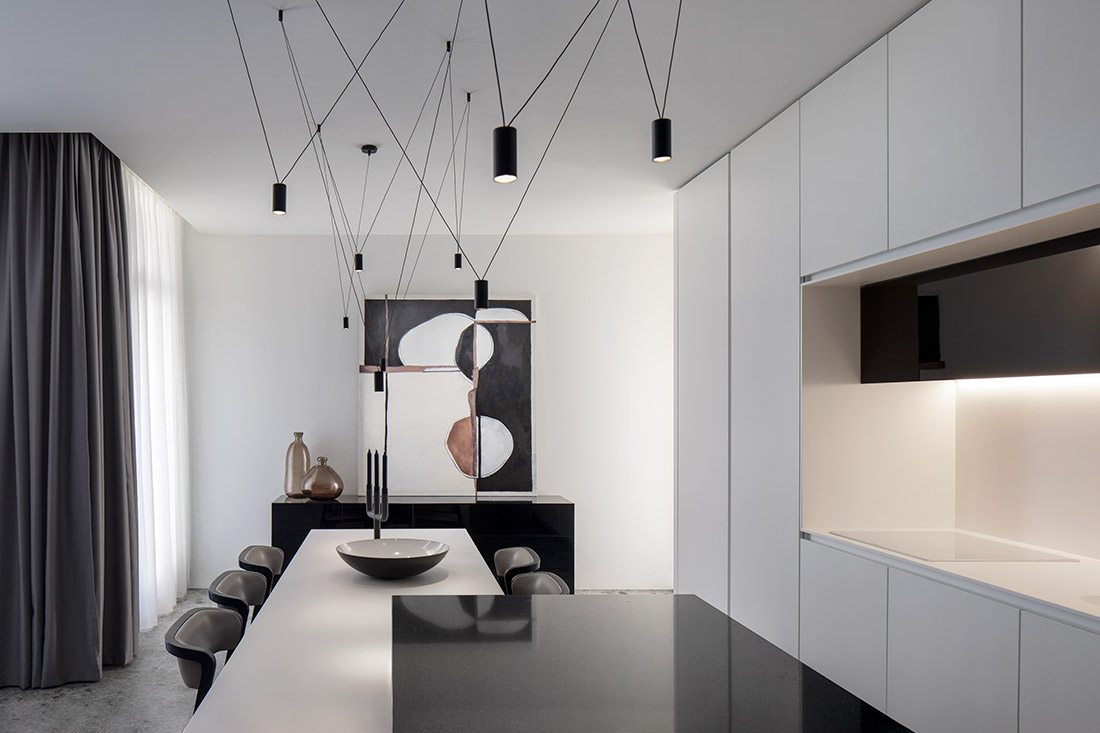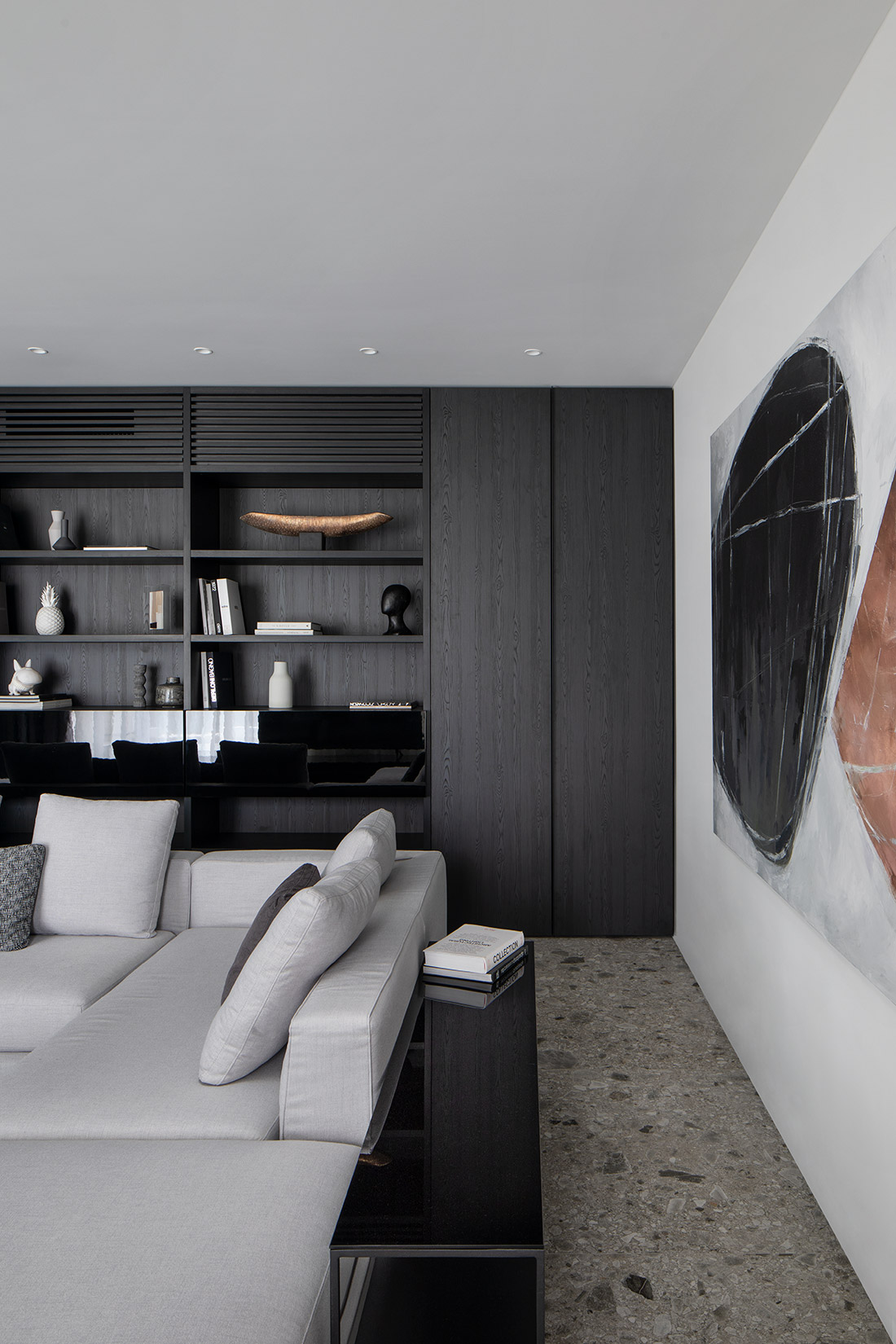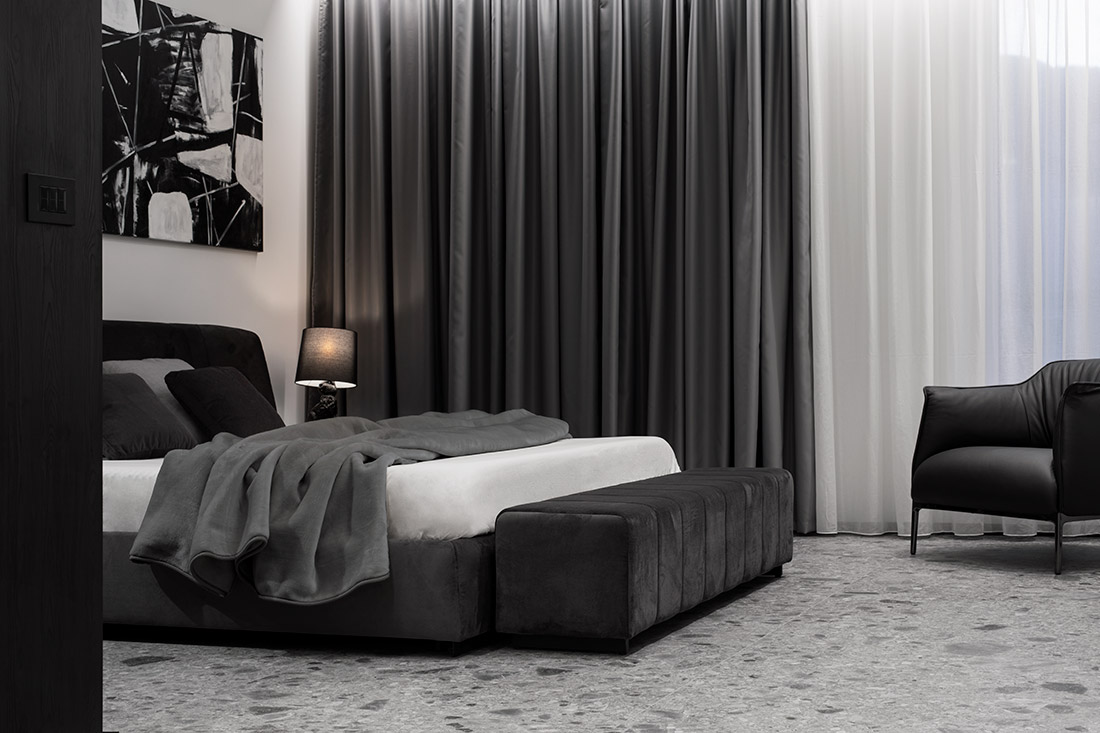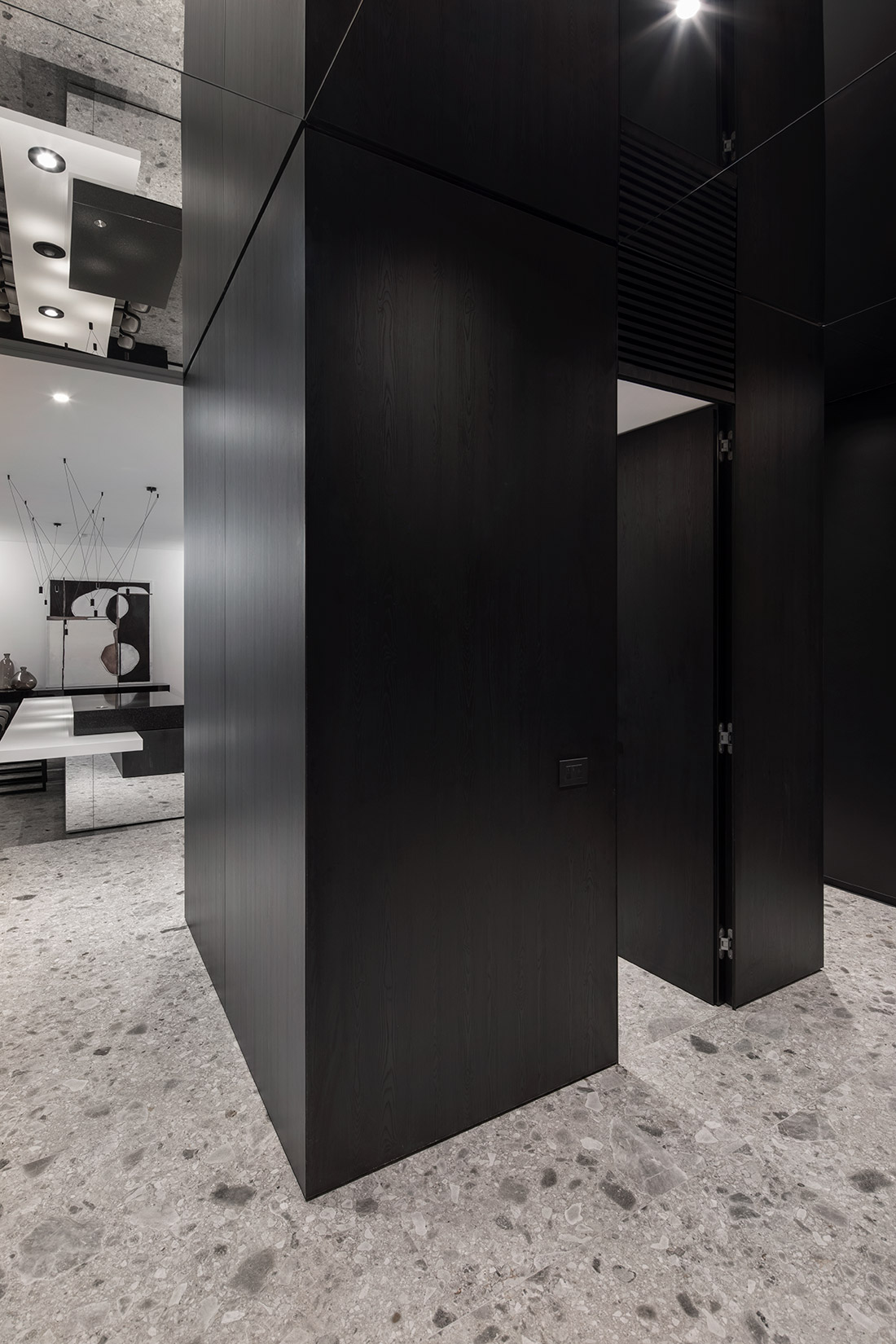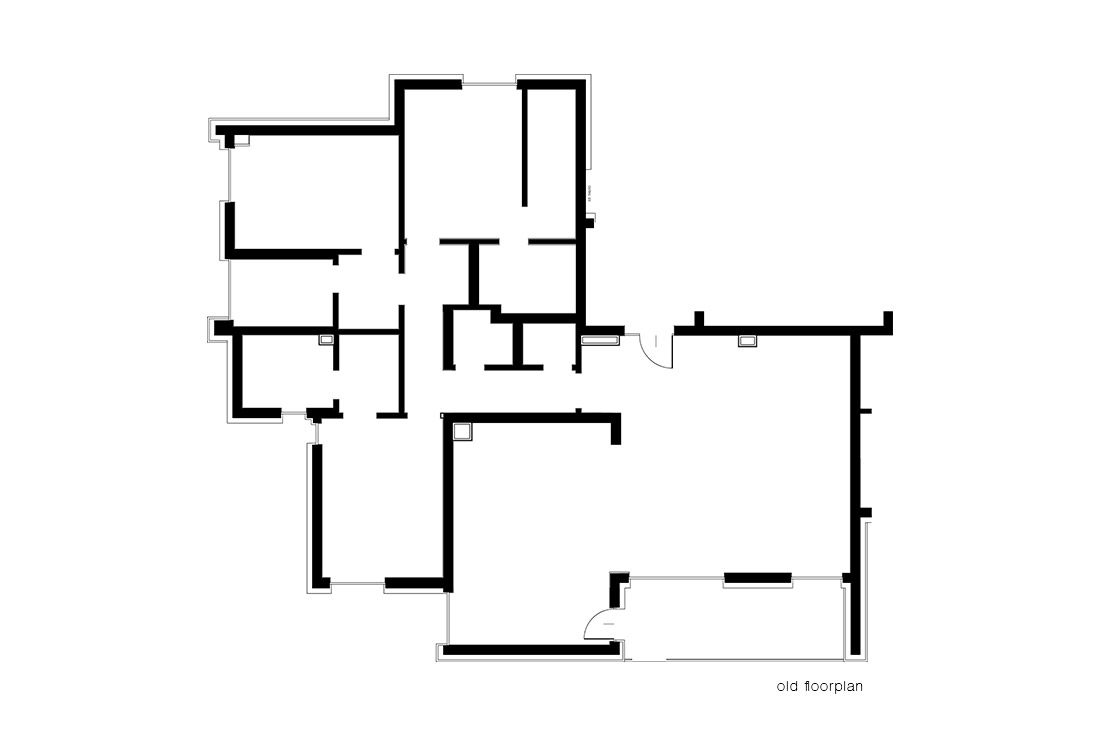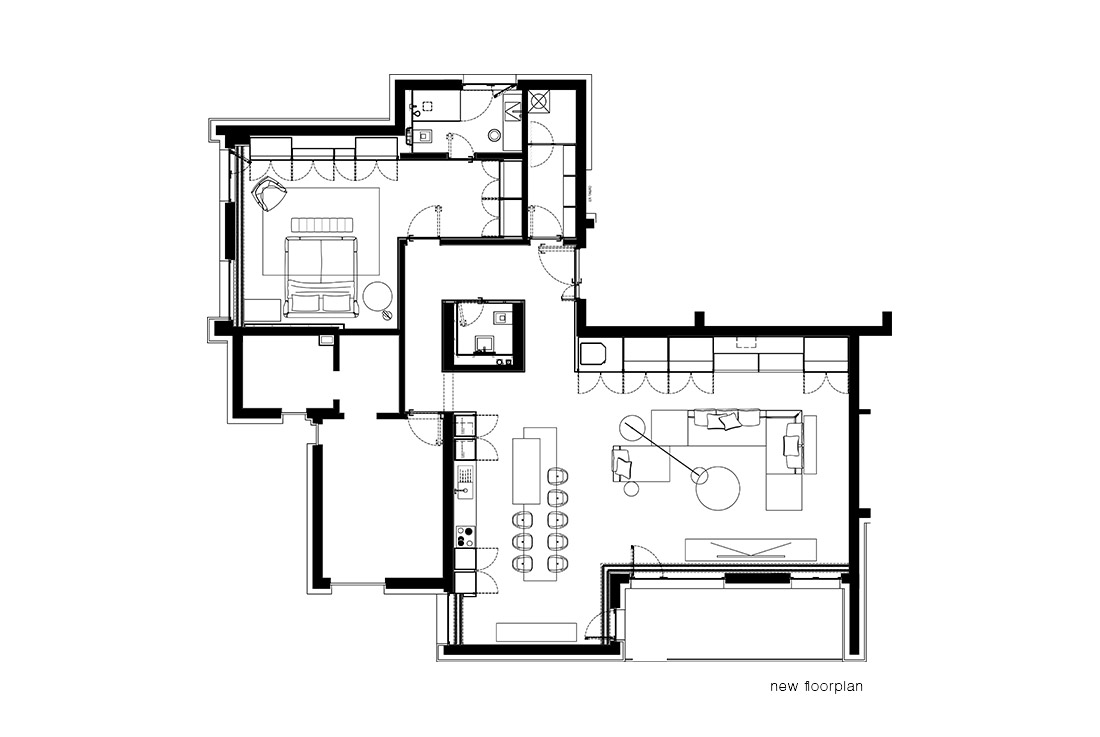 Credits
Authors
Proconcept Ltd.; Yavor Makyov, Irina Valkova
Client
Boyana Dream Residence Ltd.
Photos
Dian Stanchev
Year of completion
2019
Location
Sofia, Bulgaria
Total area
167 m2
Project Partners
Be4 Ltd., ID Désigne Ltd., Art Gres Ltd., Thehnomix Ltd., Valiyan Divani Ltd., Helix SM Ltd., Prisma Lightining Ltd., Elvira Art Ltd.
Related Posts
Powered by