Together with continuous completing of the BB Center in Prague, a new plan for expanding the school to the Lyceum was created, which also created a need for new premises for educational purposes in a new building.
The School Pavilion was built in the place of a devastated house in a street of villas of a similar size; the point was to naturally integrate the building into the given setting and be able to express the typology of a specific school facility. The asymmetrically articulated volume with a composition of fenestration featuring windows dimensioned according to the function of each particular room and recessing the building partly below Baarova st. contributes to the way the building is perceived: it looks smaller than it is in reality.
There are the entry areas, children lockers and a part of the clubrooms on the ground floor from Baarova st. More clubrooms can be found on the 1st floor, and there is an official flat on the top, stepping back storey. The school canteen exploits the sloping site, large glazed windows open the canteen via an outdoor terrace to the garden to which there is another separate entry door allowing children to dine outside when weather permits.
What makes this project one-of-a-kind?
The School Pavilion as an urban villa in the size of modules the surrounding houses, but in the contemporary concept. It has a playful façade created by square composition as a reference to the function of the house. The interior opens up in surprising views and brings a lot of light inside.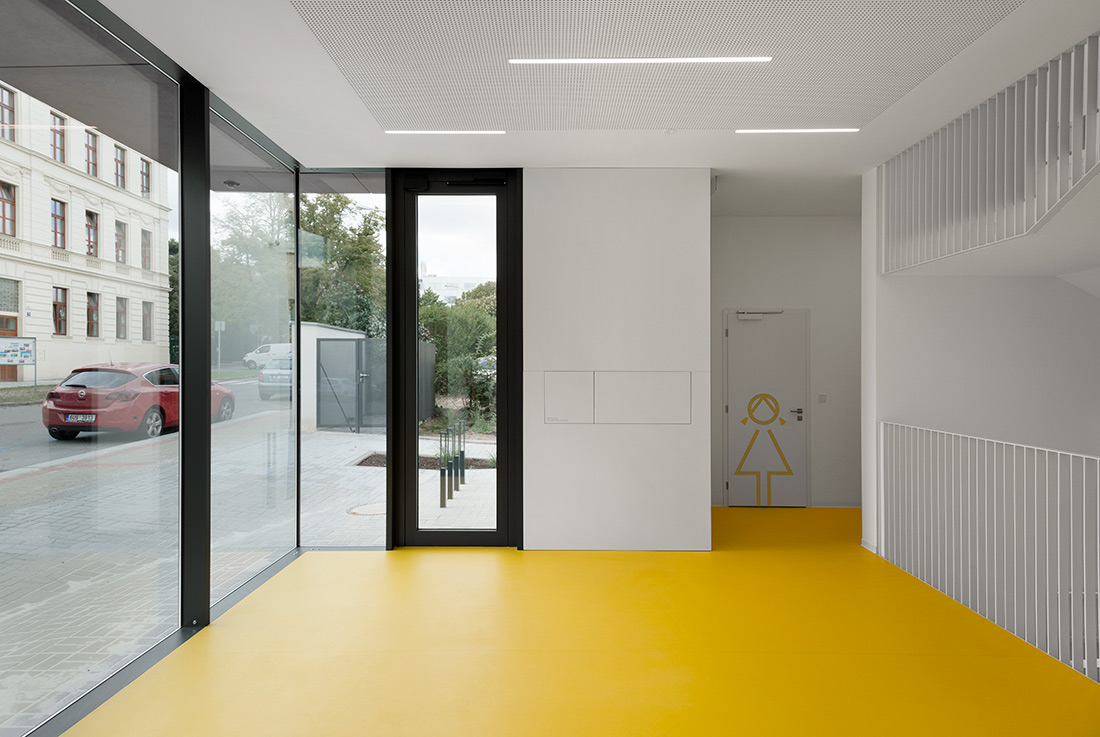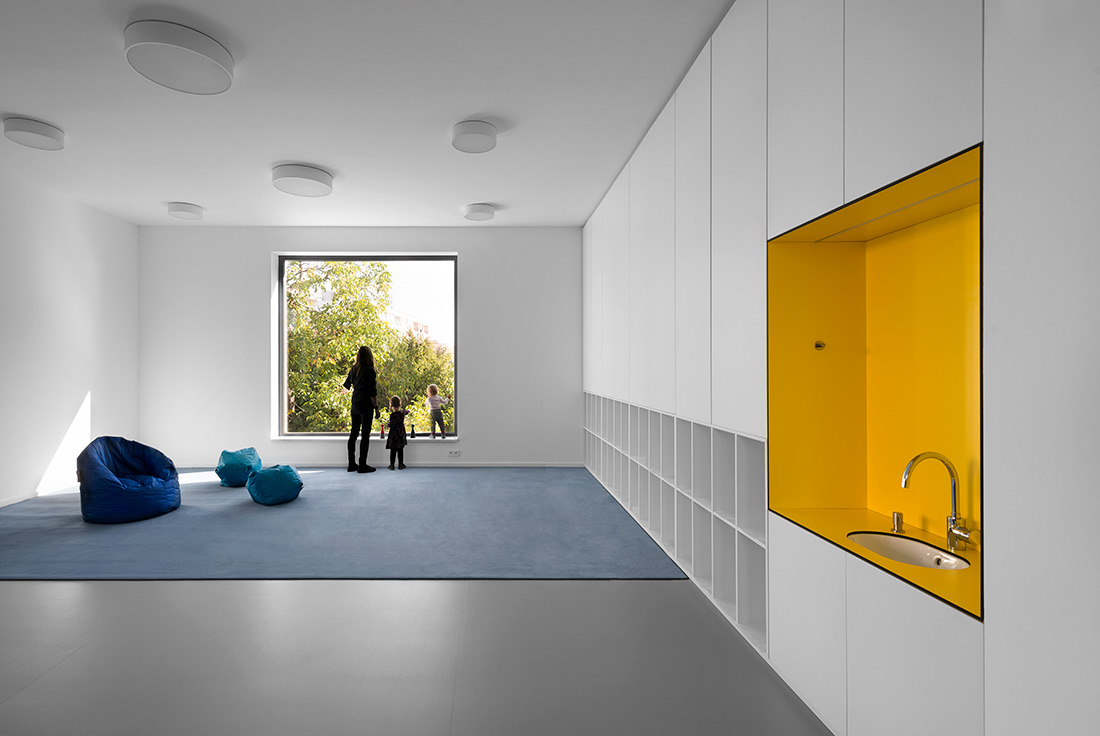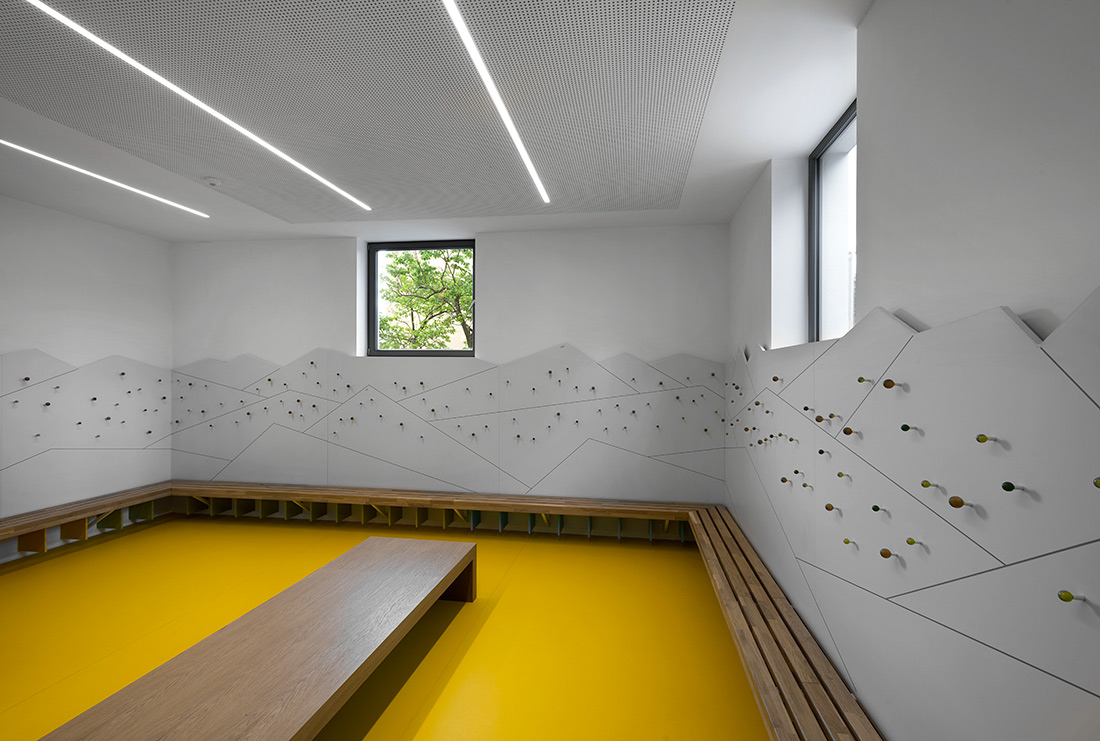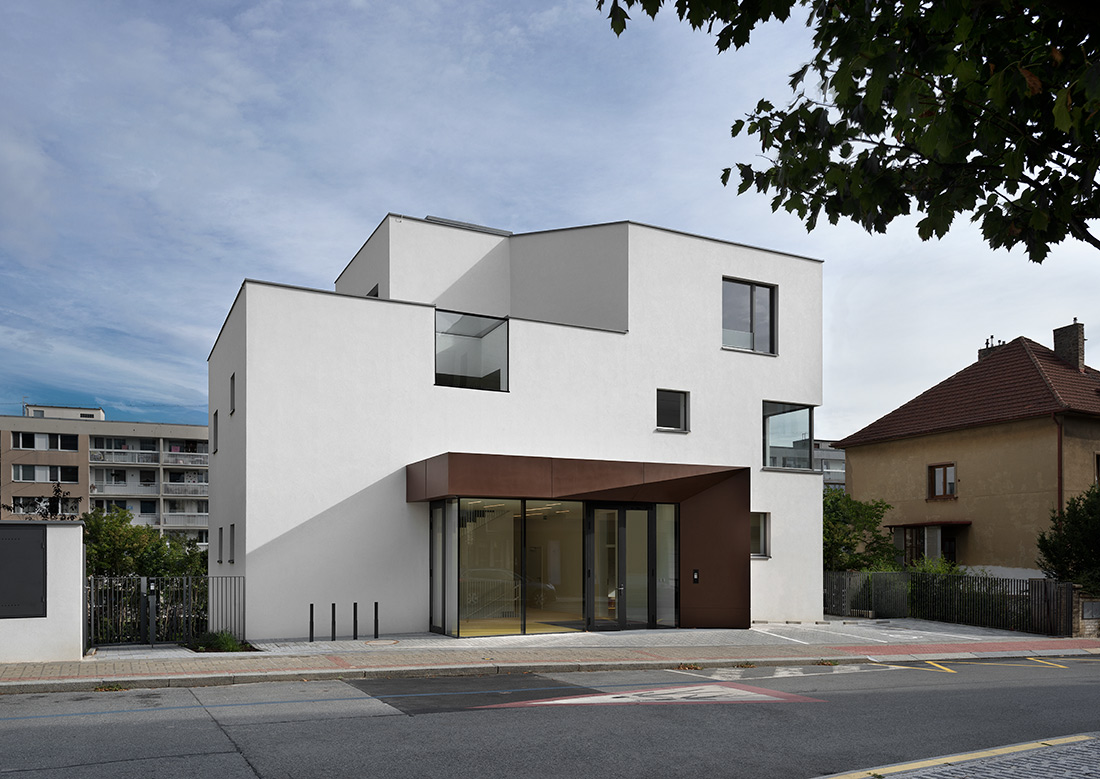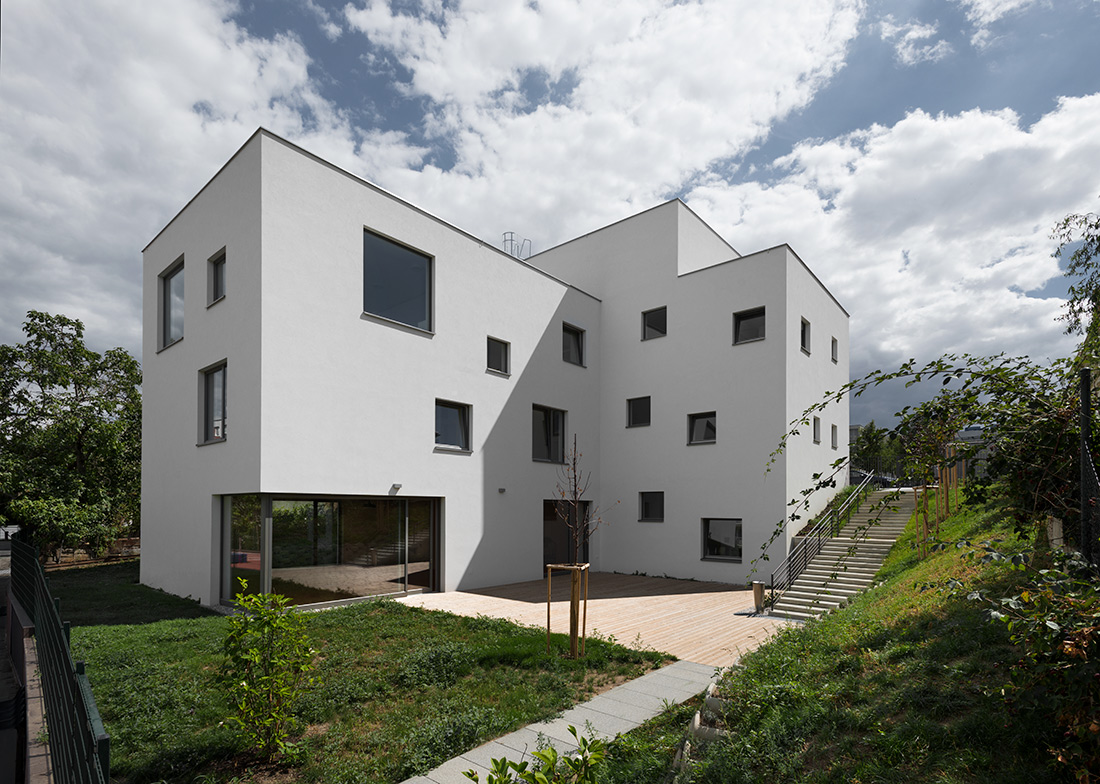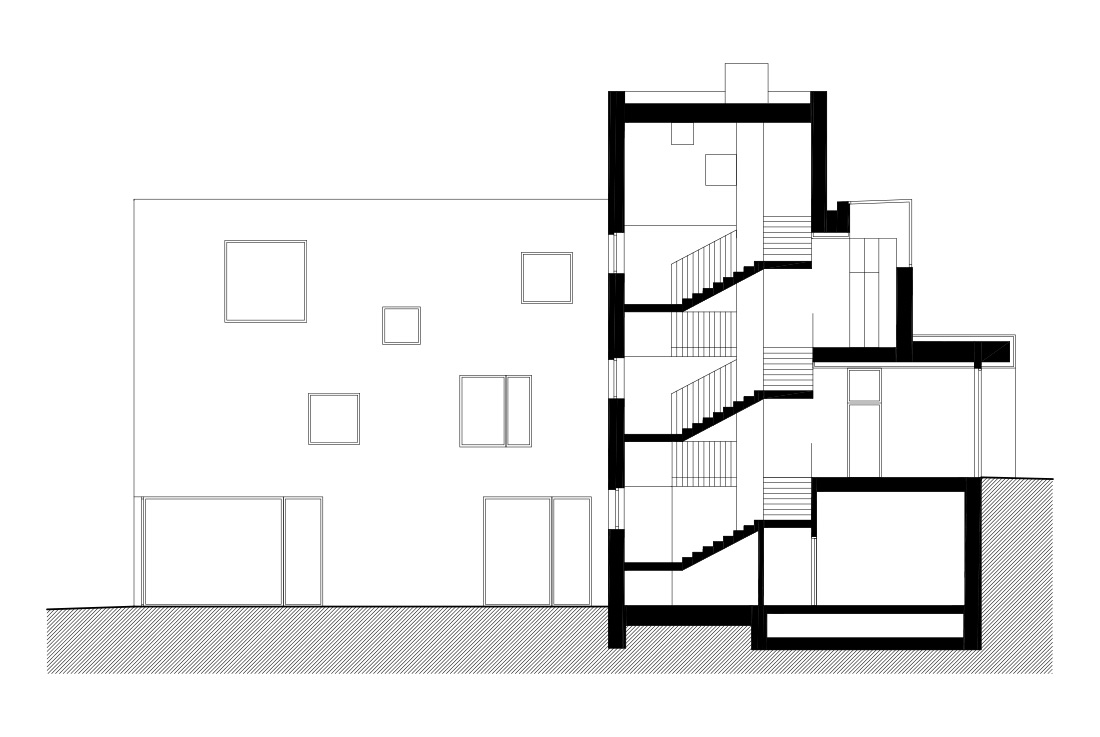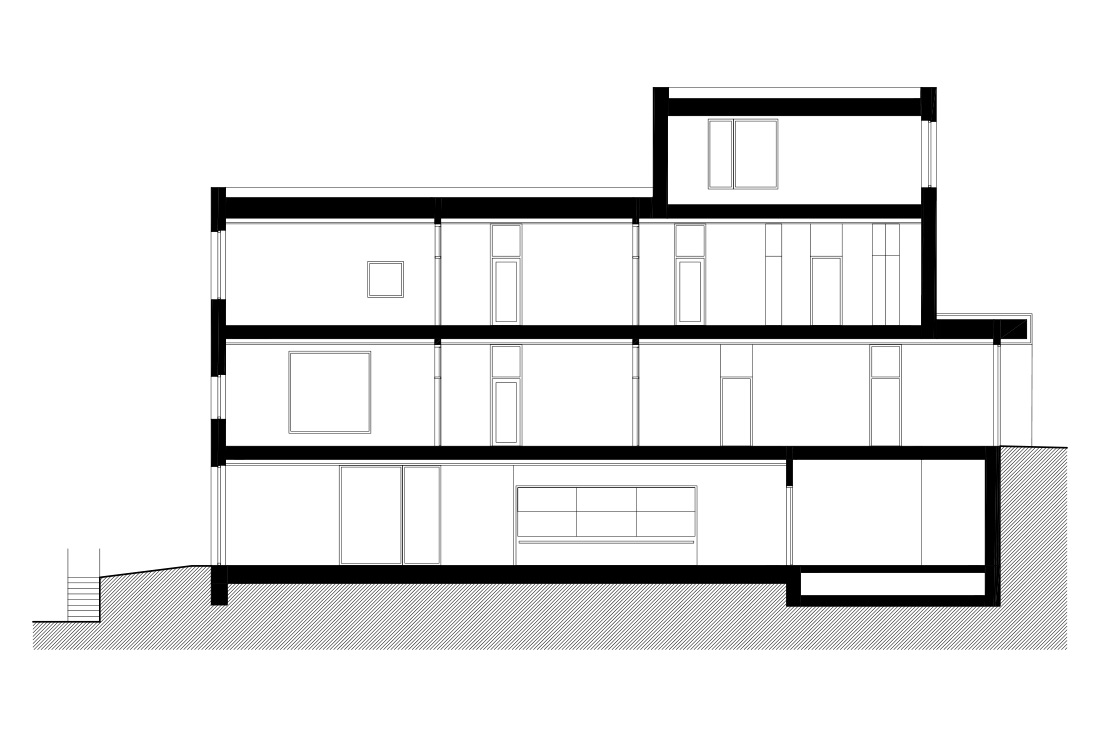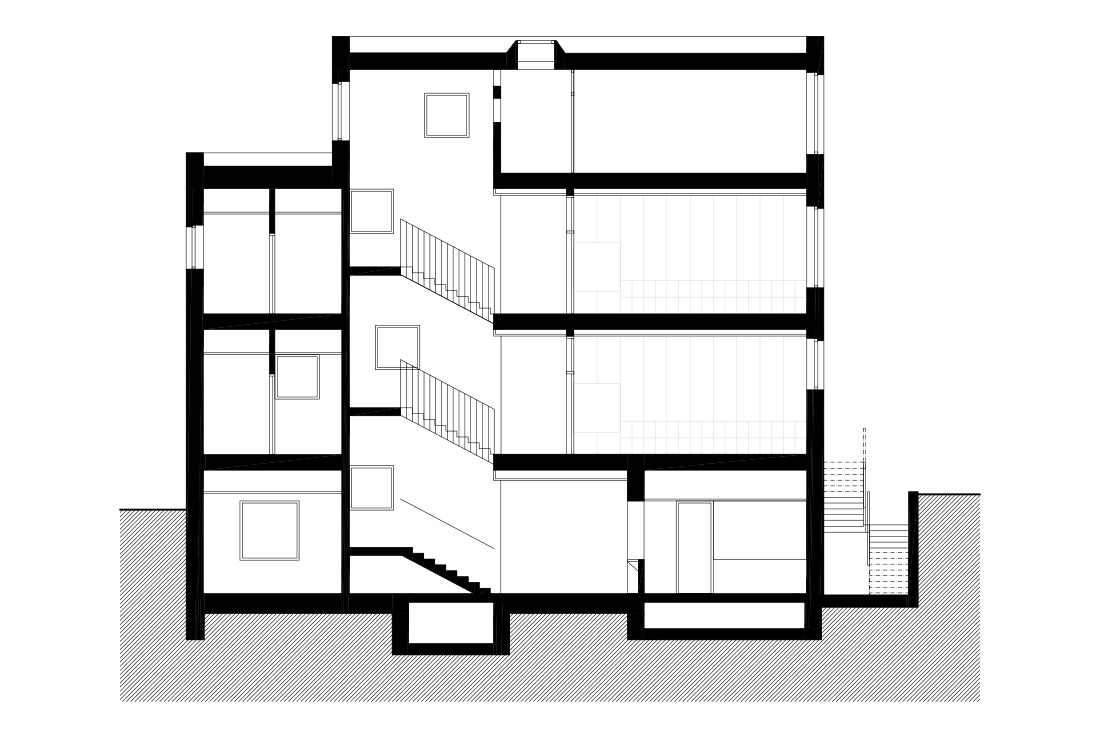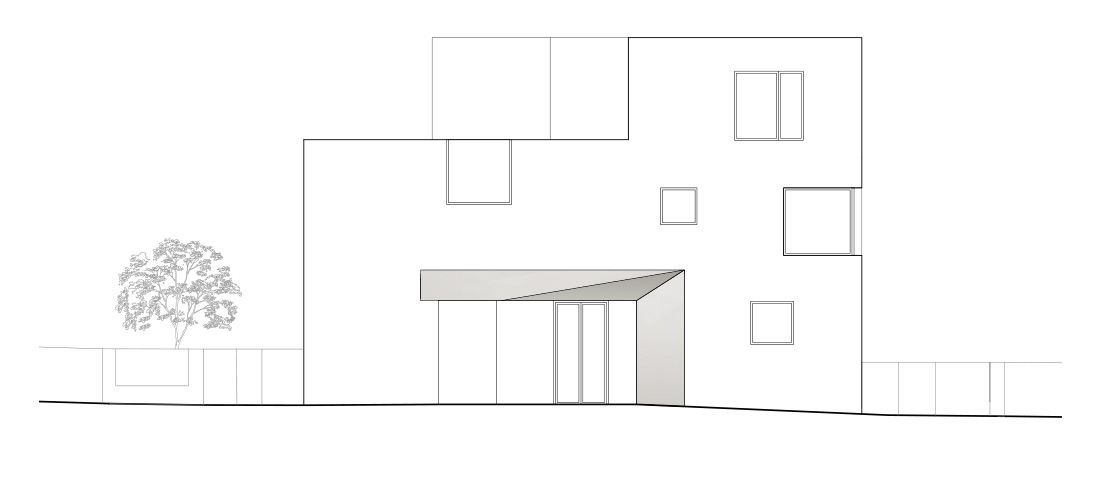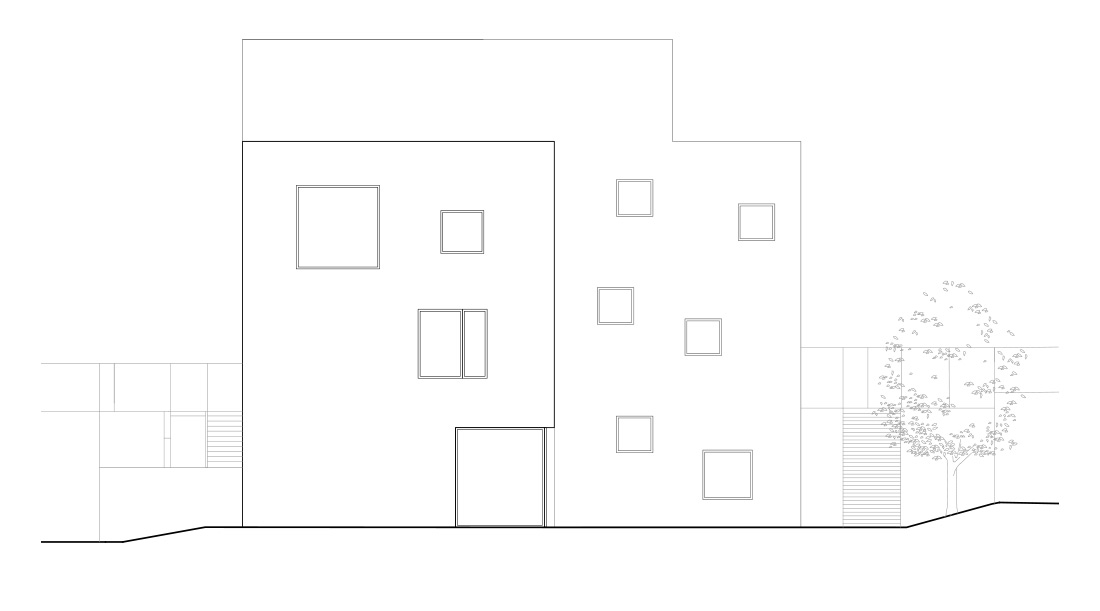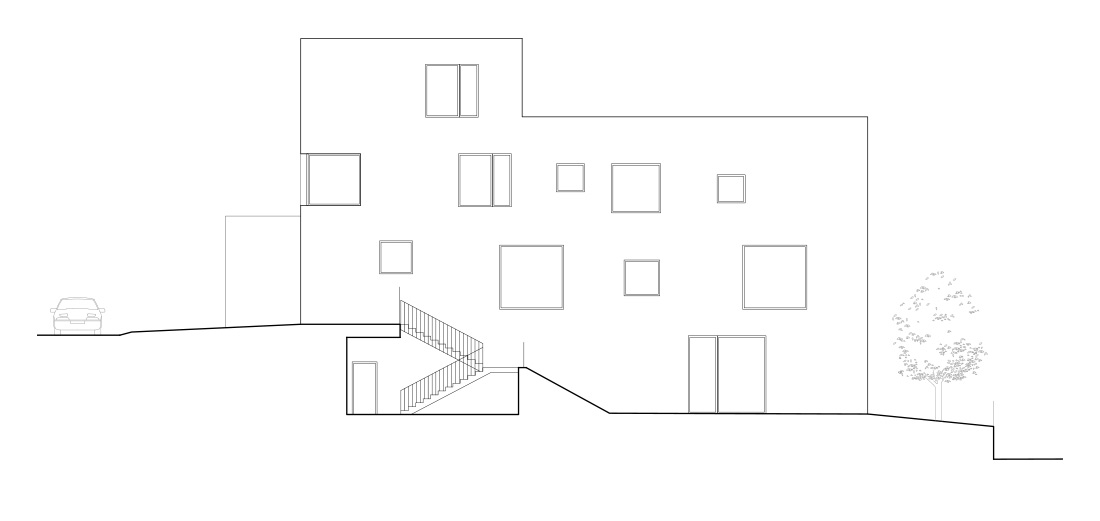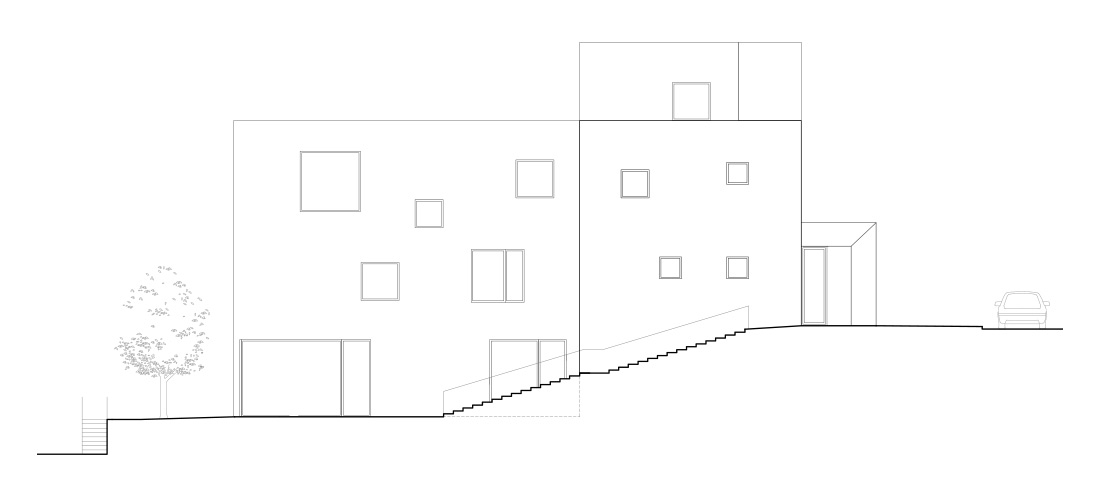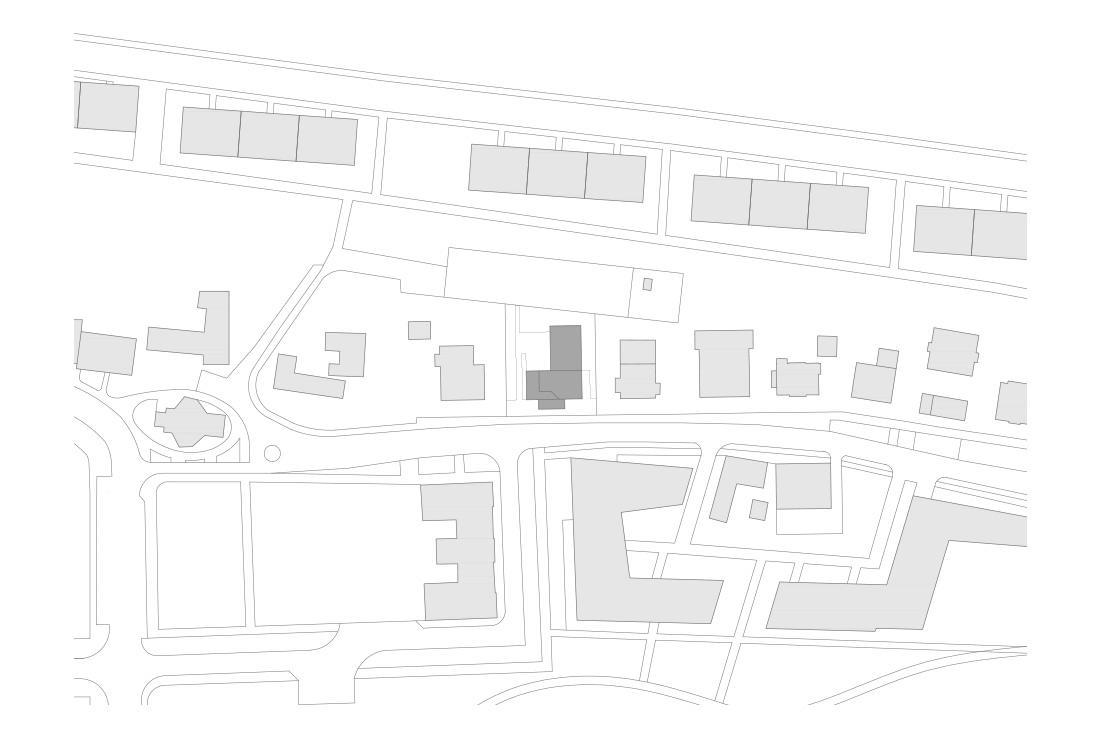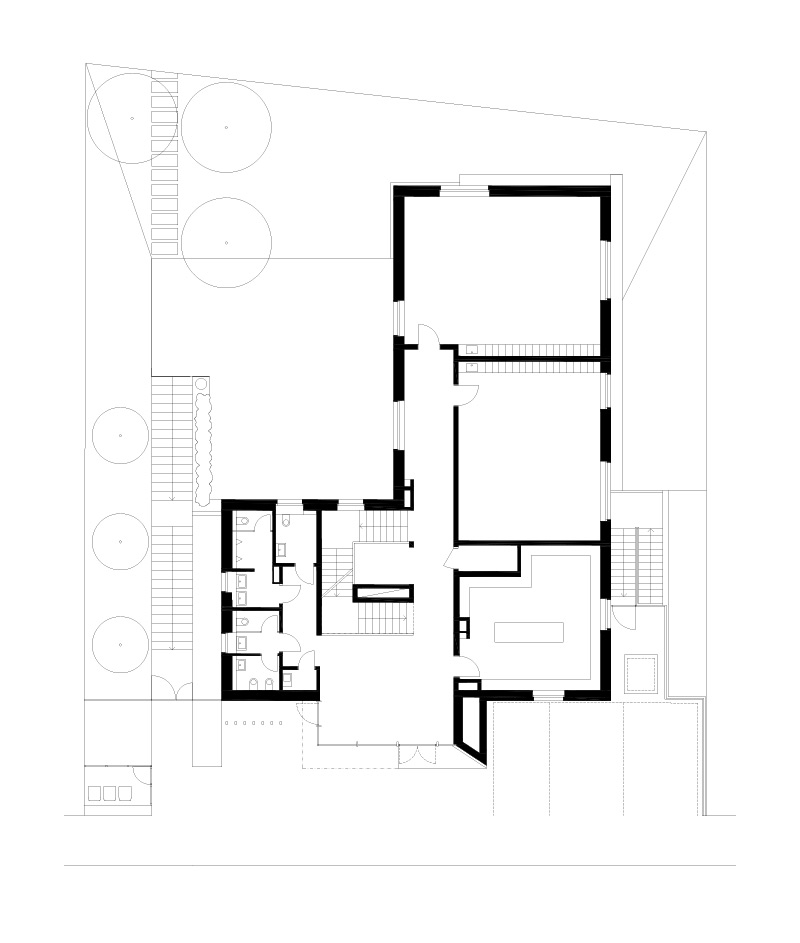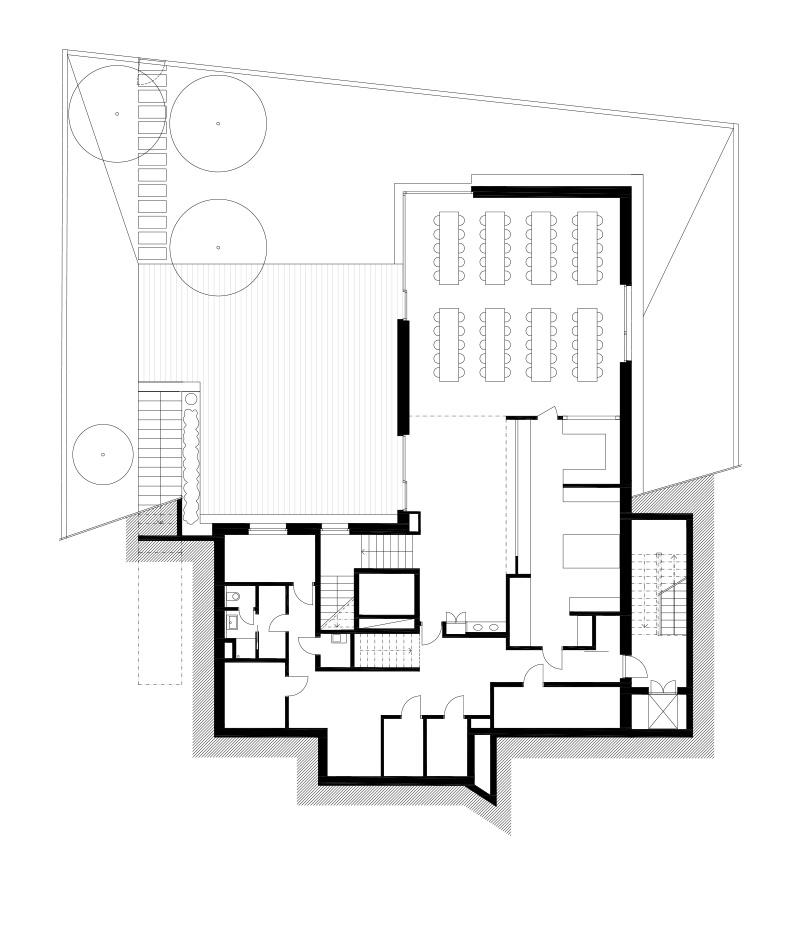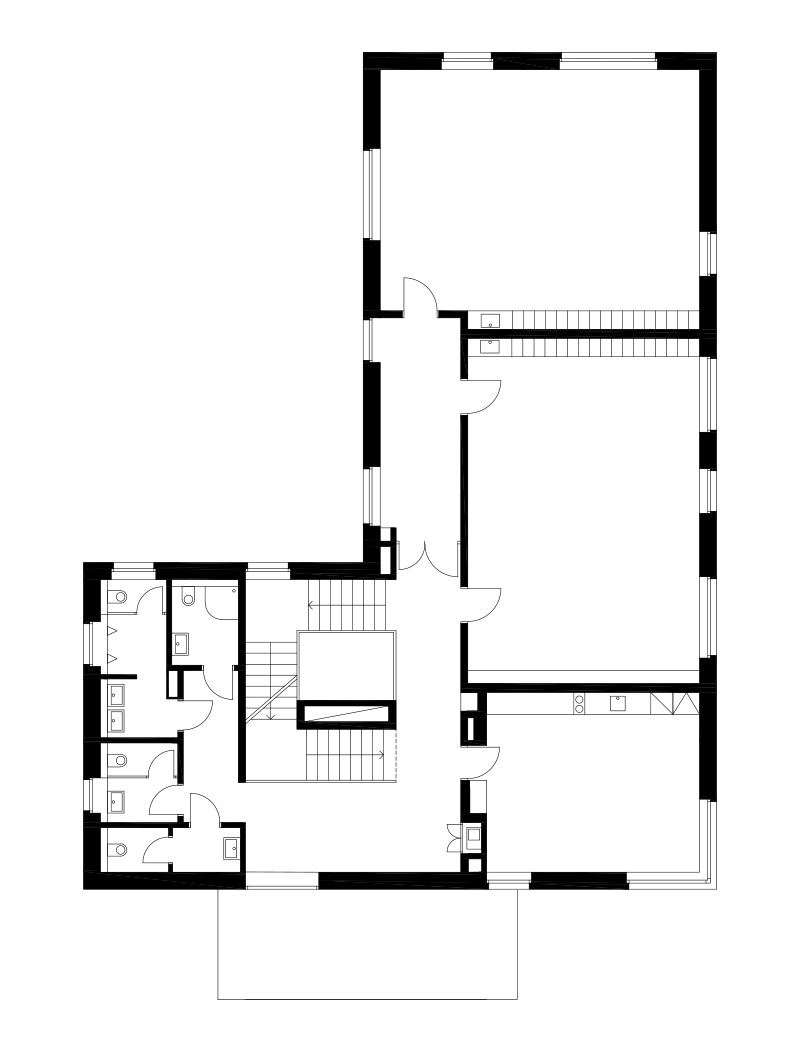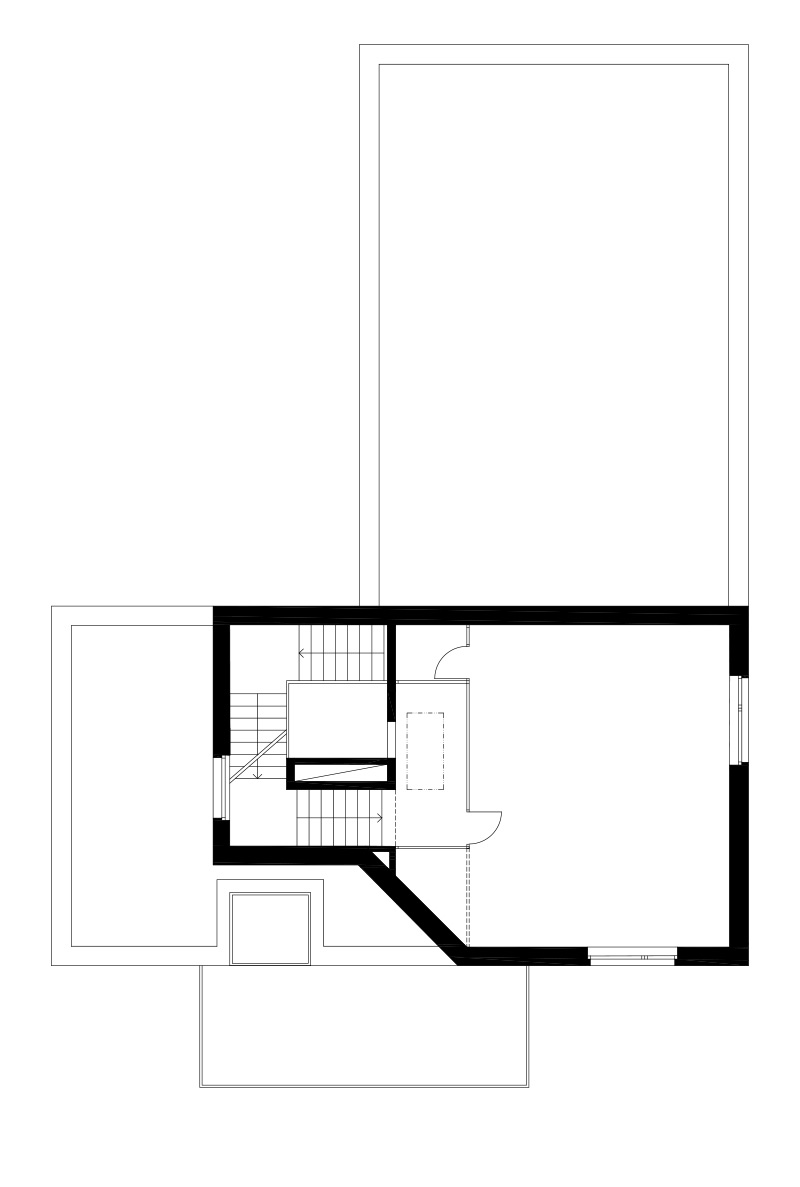 Credits
Architecture
Aulík Fišer Architekti; Leoš Horák, David Zalabák, Kristýna Šimoník
Client
Maranatha o. s.
Year of completion
2018
Location
Prague, Czech Republic
Total area
984 m2
Site area
895 m2
Photos
AI photography
Project Partners
Related posts
Powered by