Construction project of an attic in a historic building in Bratislava. It was a challenge for several reasons. Besides very demanding logistics in a historical environment it was difficult to deal with disposition of the space- a narrow and significantly elongated attic. In a small area, a modern apartment had to be created while meeting the current requirements for standard of living. I chose a maximal openness possible with mutual interconnection of individual zones. Each room communicates with the other not only along the layout but also vertically. The purist layout gives off the style of furniture and precision of carpentry elements. I paid special attention to the selection and combination of materials and their surfaces and colors. For the wooden elements I chose the color Champagne that contrasts with the rough concrete surfaces and black walls. All along, everything is subject to one purpose – to enable as much natural light as possible to penetrate each room. Along the entire floor plan, a glass wall with sliding windows extends on both floors. This allows, in addition to perfect illumination, a possibility to notice changes in lighting and atmospheric moods during the day and seasons. The rich glazing also betters the panorama view on the city, which in its way becomes a part of the apartment. At the same time, it blurs the boundary between interior and exterior. Consequently, this makes the apartment seem larger than it actually is, which was also one of the desired goals.
What makes this project one-of-a-kind?
Extreme emphasis on details and level of craftsmanship. The same goes for colors and material integrity. It is unique in both the location and connection of the interior with the exterior. Thanks to the rich glass areas, the panorama of the city seems to be part of the apartment space.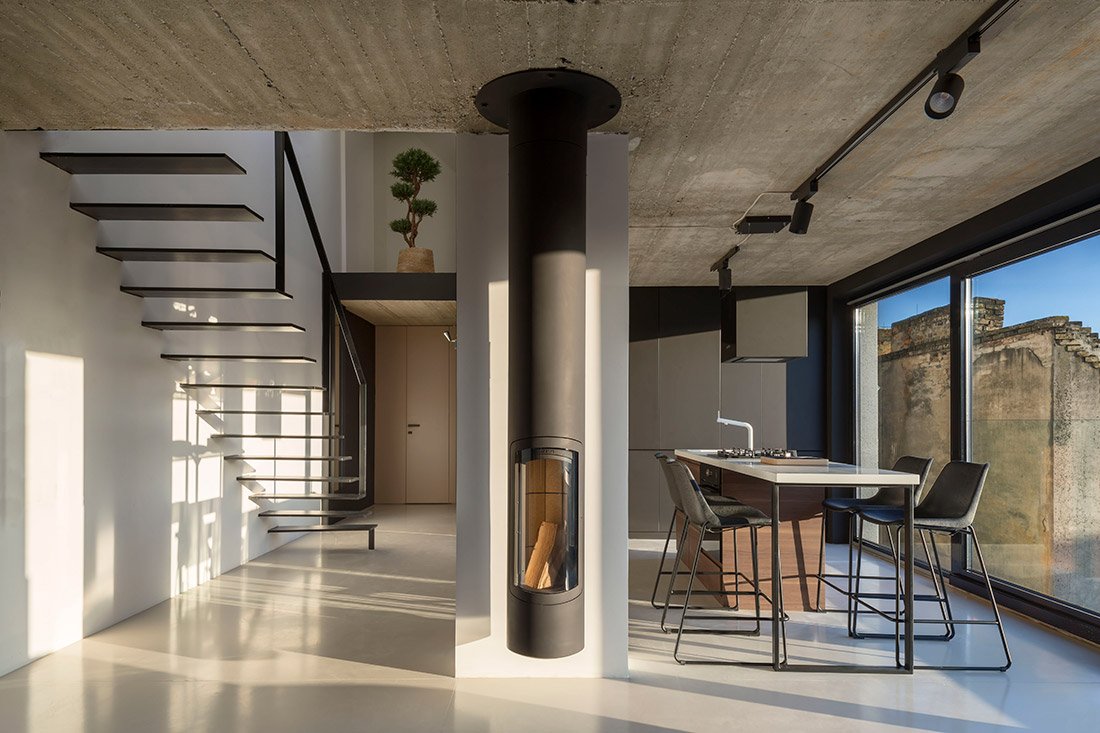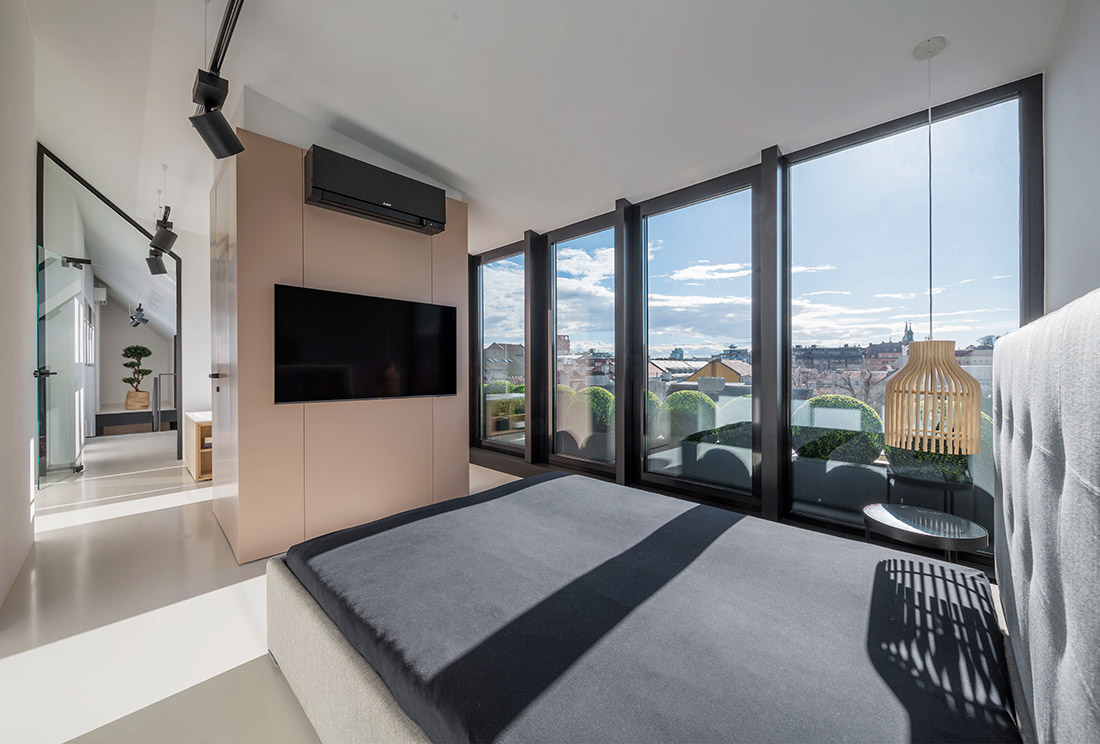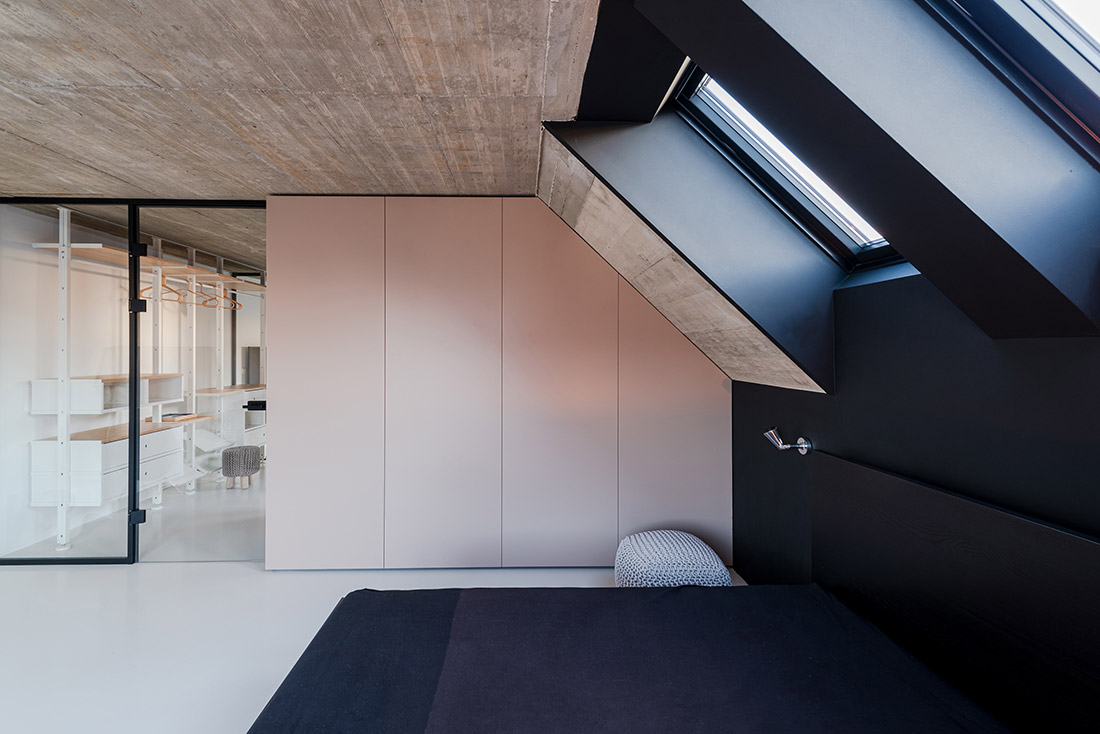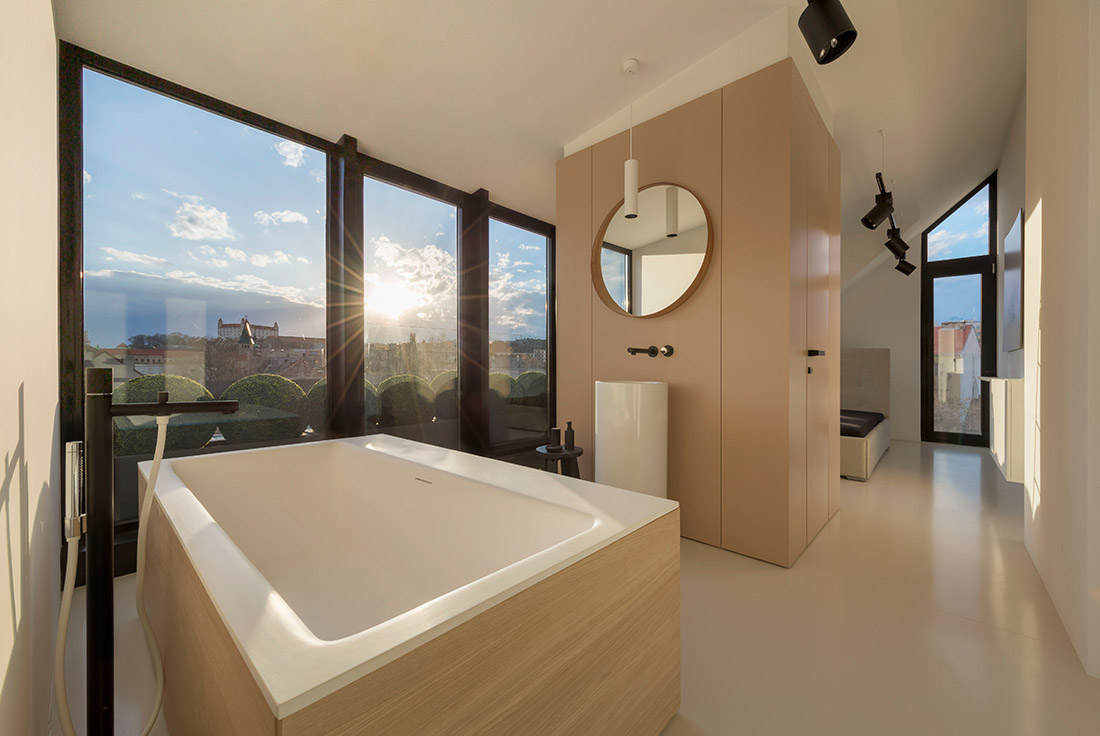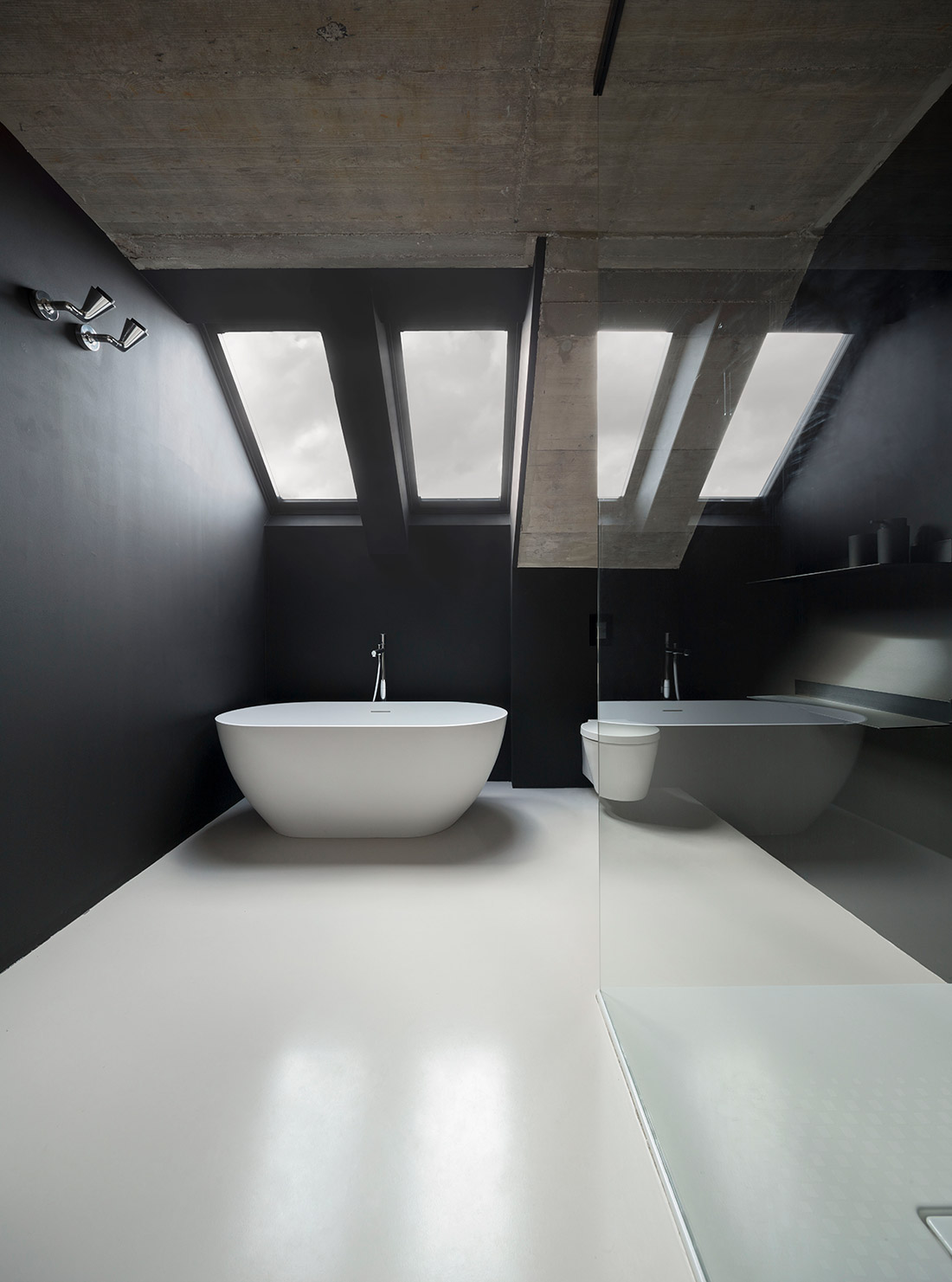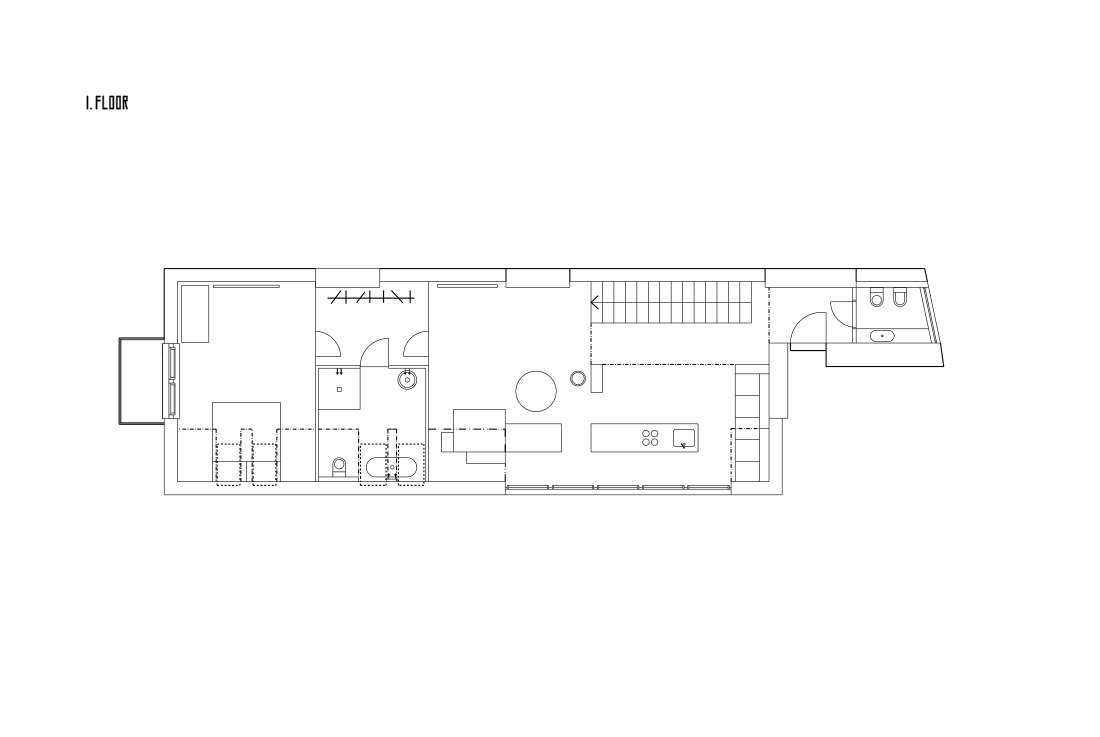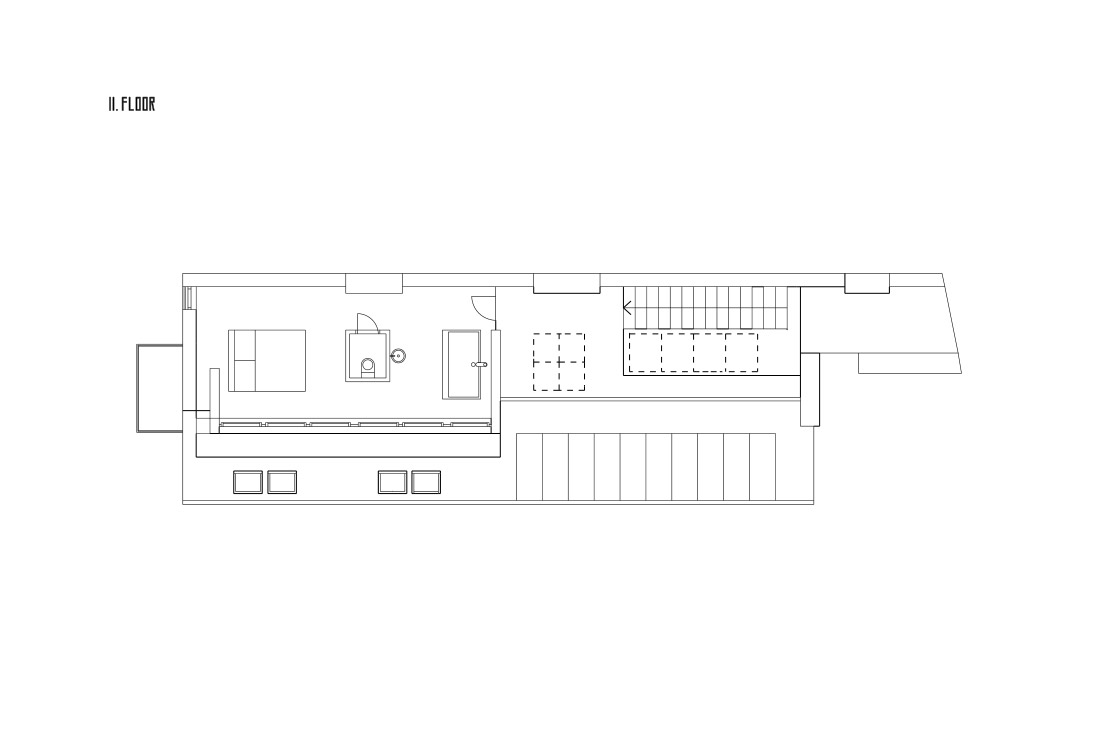 Credits
Authors
Martin Fleischmann
Photos
Tomáš Manina
Year of completion
2019
Location
Bratislava, Slovakia
Total area
120 m2
Project Partners
K+K Technology s.r.o., BoConcept, Viva.sk, NoboNobo.pl, Focus, Metax-krby, Flos, ProLicht, Unilight Bratislava, Dejmark, Axor, Hansgrohe, Viva.sk, Roto, Siemens, Bang and Olufsen, Prespor, Bramac, Weber
Related Posts
Powered by