On the slopes of the Buda hills, close to the capital city yet in idyllic village-like atmosphere are two gable houses with clear contours connected by open, steel frame pergola. The buildings are of archetypical "house" form thereby invoking the characteristics and proportions of conventional rural architecture. The composition is, however, far from the compilation of farm buildings lining up behind a traditional long house or a mansion surrounded by adjacent units, instead it has a clear threefold layout, open to the environment. Upon creating the twin buildings (farm and guesthouse), the objective was to ensure frugality and sustainability, similarly to the production executed on site.
The building units were constructed with prefabricated wooden support structure and engineering using low energy, renewable resources and thermal protection. The use of materials is puritan: plastered frontispieces, fiber cement corrugated sheets, the outdoor social space of pergola structure made from galvanized steel and the unique perforated aluminum shades casting a beautiful, ever changing shade of lace curtain on the eclectic interior, which is the architect's and the client's joint work.
What makes this project one-of-a-kind?
Apotheca Garden ( Patikakert ) is a 21st century modern farm, architectural realization of a life philosophy. It combines the respect for natural environment, organic farming, careful processing of the vegetables cultivated here, sustainable energy and water management, and a sparingly established comfort of those who come visit this place or wish to stay in the guesthouse for a longer period. Furthermore, it serves as an example for those youngsters who work here in a summer job that farm life can surely be modern and contemporary.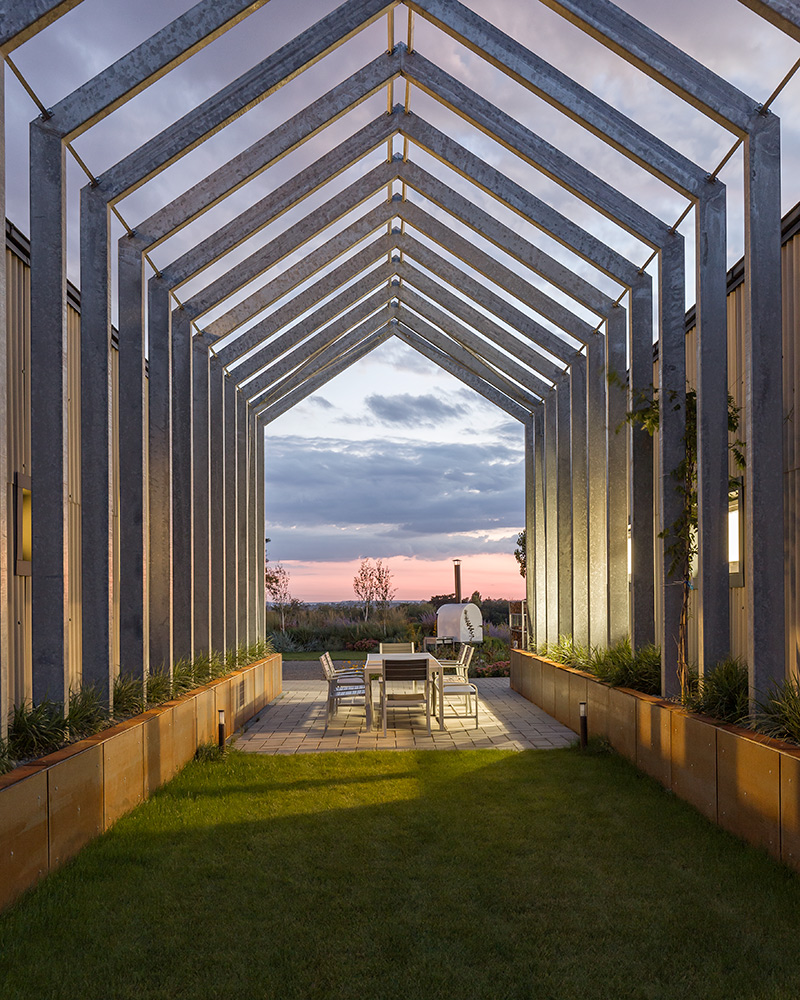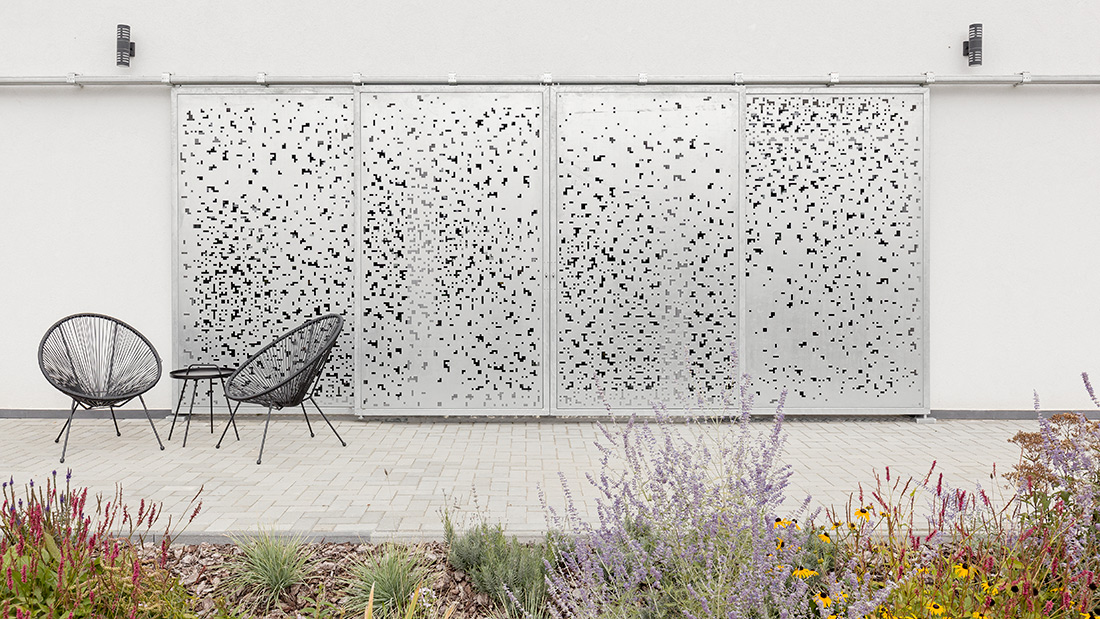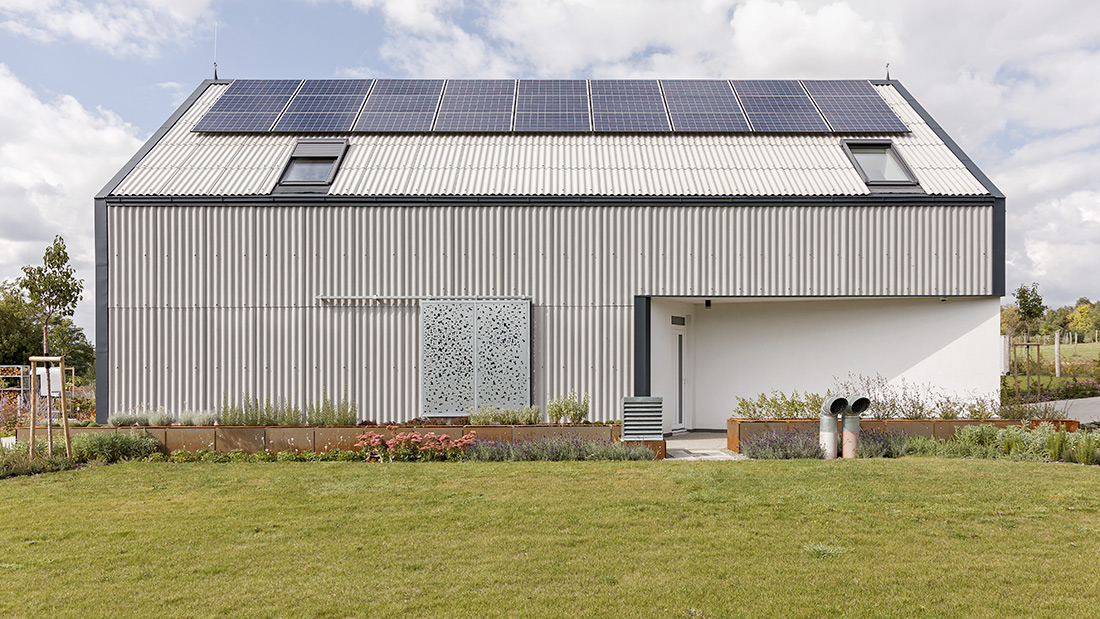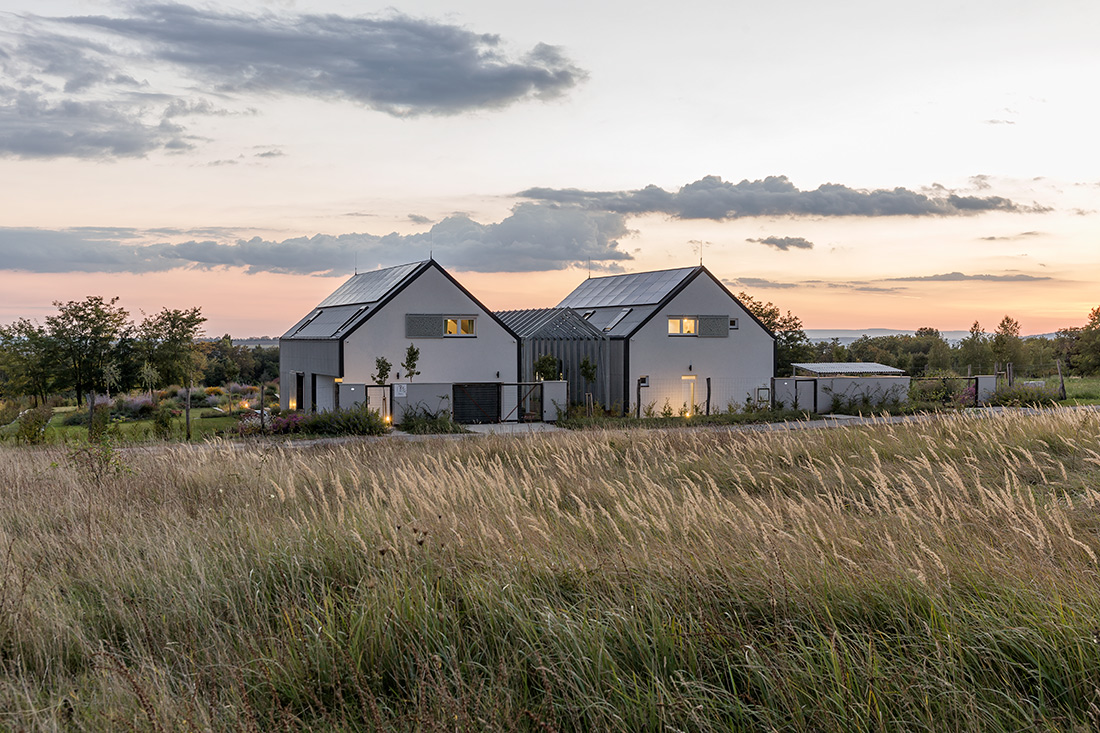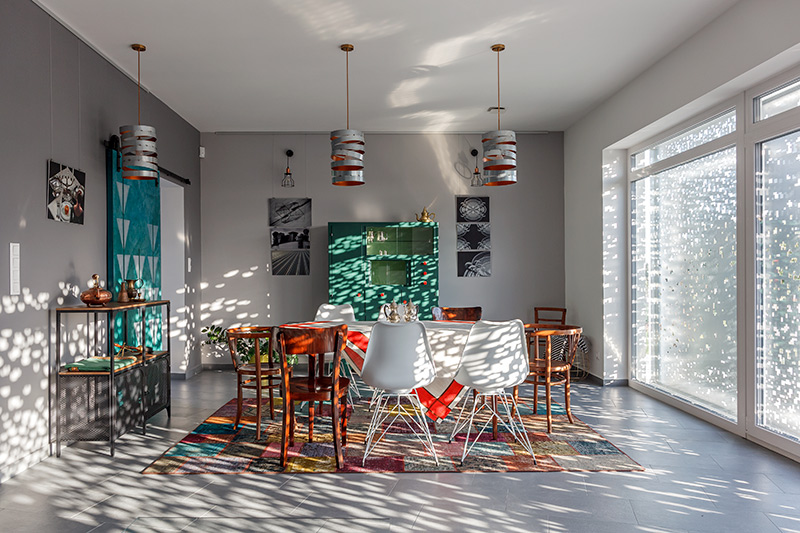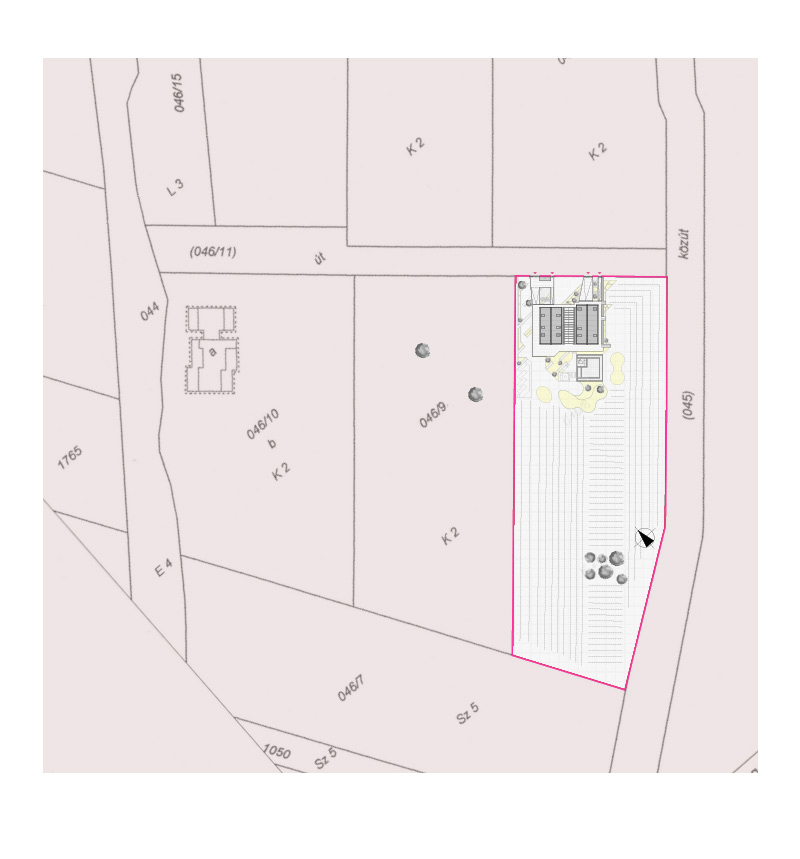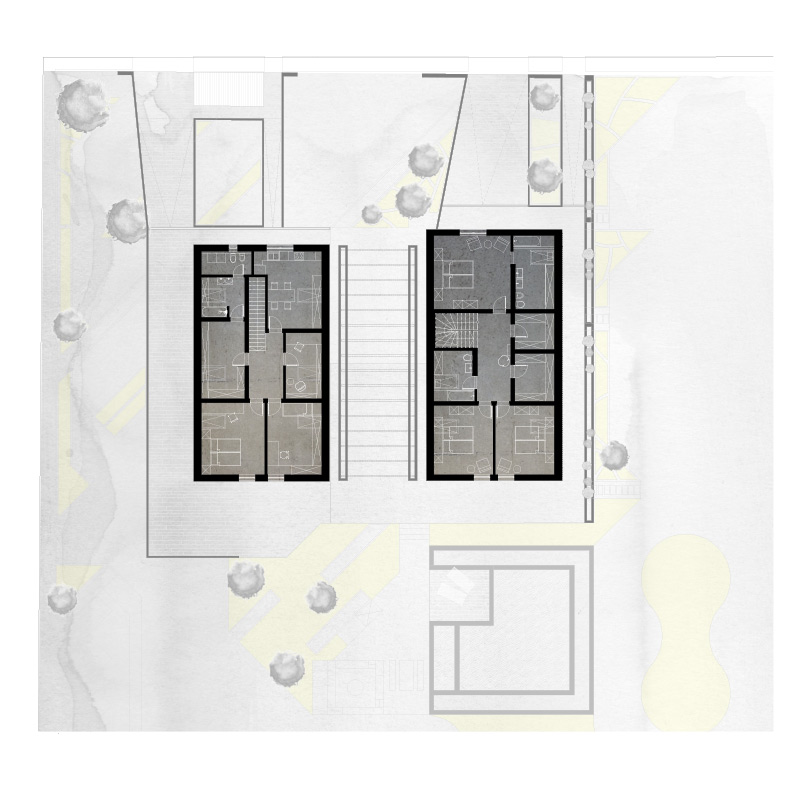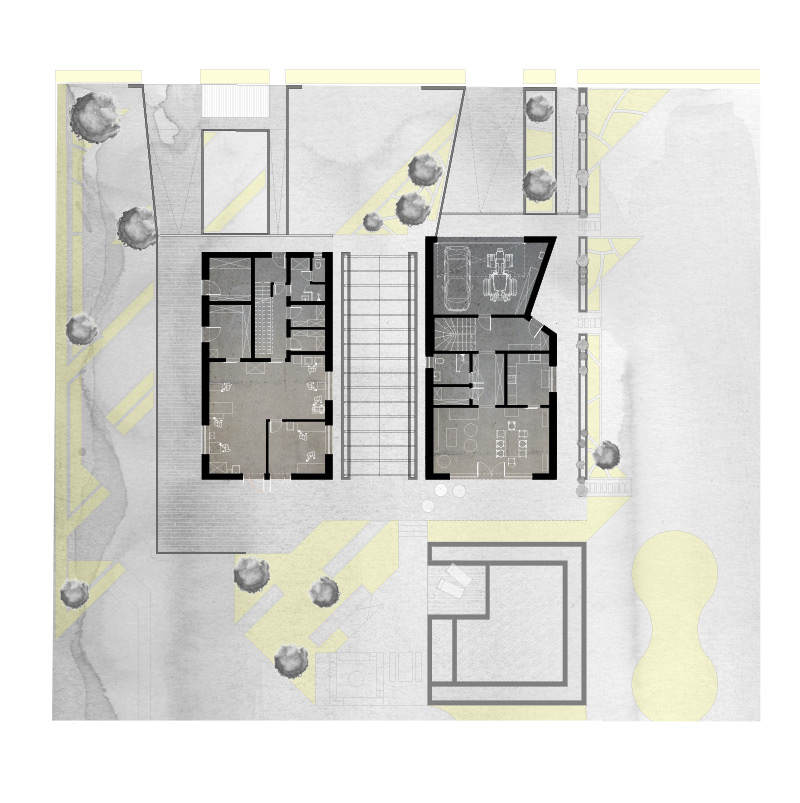 Credits
Architecture
Lívia Zsiros-Kundrík
Client
Private
Year of completion
2018
Location
Budajenő, Hungary
Total area
718 m2
Site area
10012 m2
Photos
Balázs Danyi
Project Partners
Ubrankovics Kft., Gyermelyi kertépítő Kft., Bence Deák, Tető Horn Kft., Légkomfort Kft., Ágnes Pintér, Artbos Kft.
Related posts
Powered by