The apartment, located in the heart of Bucharest, offers a panoramic view towards the urban landscape. The family's way of life is similar to the context, being communicative, flexible and dynamic. These aspects were the main elements that lead to the definition of the new functional and spatial scheme: the opening of the daytime spaces, but without giving up the possibility of separating them if needed, and the separation of the night time area, that offers a high level of intimacy for each family member.
Dark grey metal elements, contrasting and cold, become highlights of the interior, but also divide different areas and create differentiated spots; the entrance hall, the kitchen area, the glass doors and the black lamp above the living room. However, they create a unique picture, the several functional areas keep their identity required by the specific activities. When necessary, metallic and glass wall can create a capsule, separated from the rest of the house. It was designed as a multifunctional room, which can be used either as an office or as guest bedroom.
Another important element is the almost invisible wardrobe placed in the hallway, that is covered in mirrors on three sides and appearing as a very thin black panel towards the living room, becoming a strong and contrasting background for the dining area. Similar colours and patterns can be observed inside the entrance hall, where the wooden wall panels "hide" the access to the night area, the more private part of the apartment.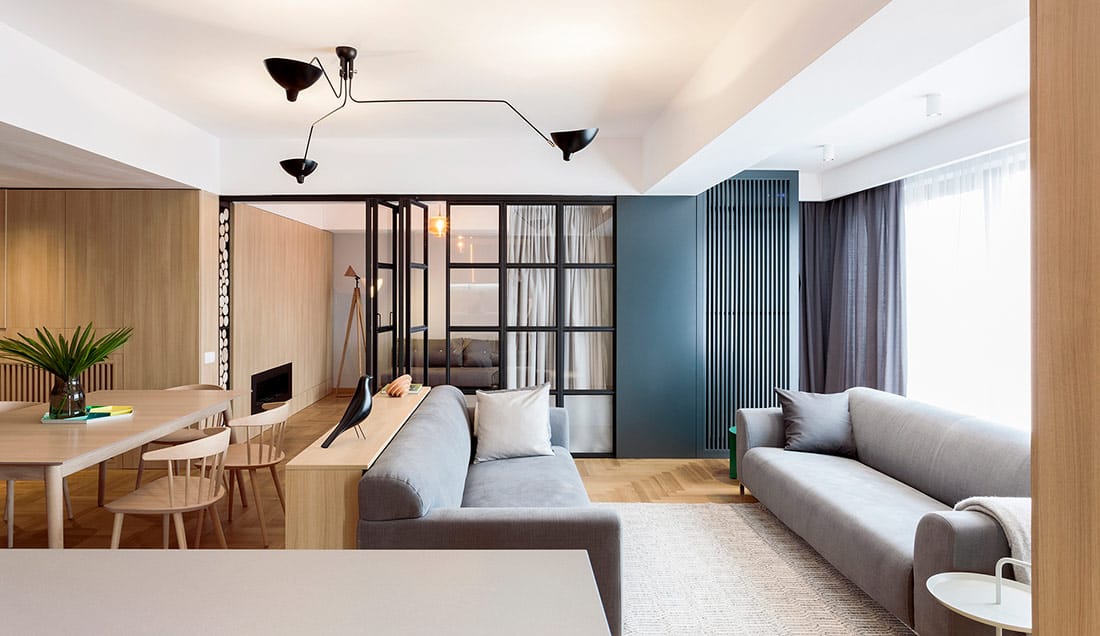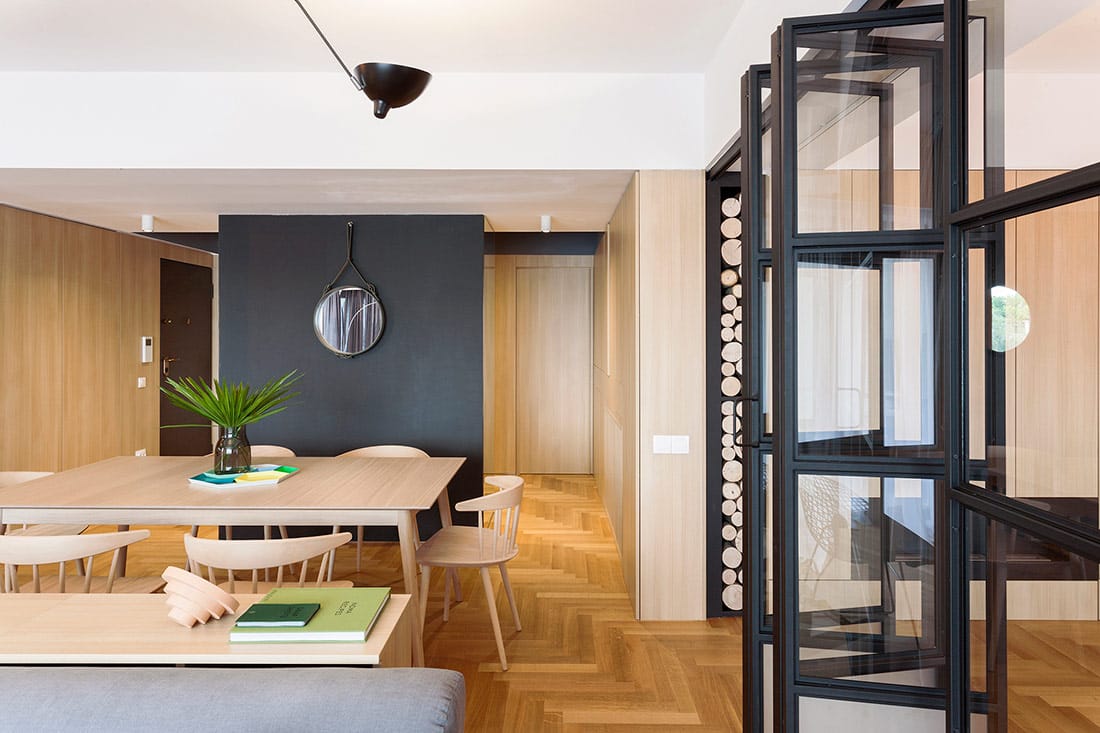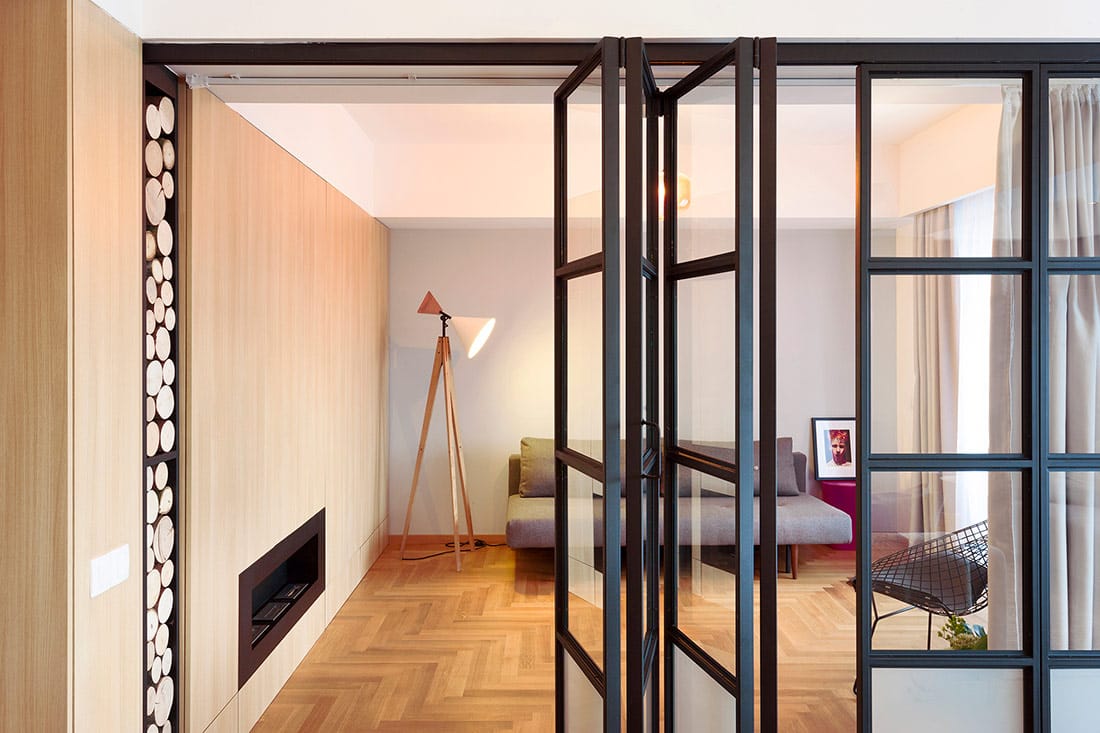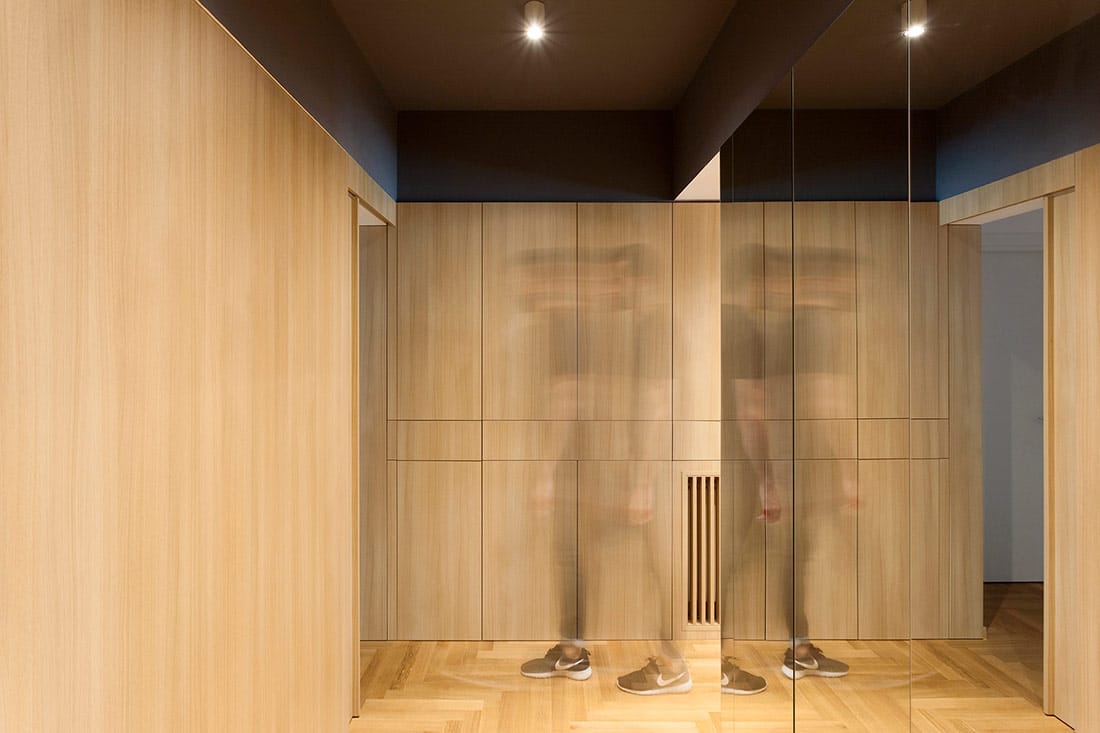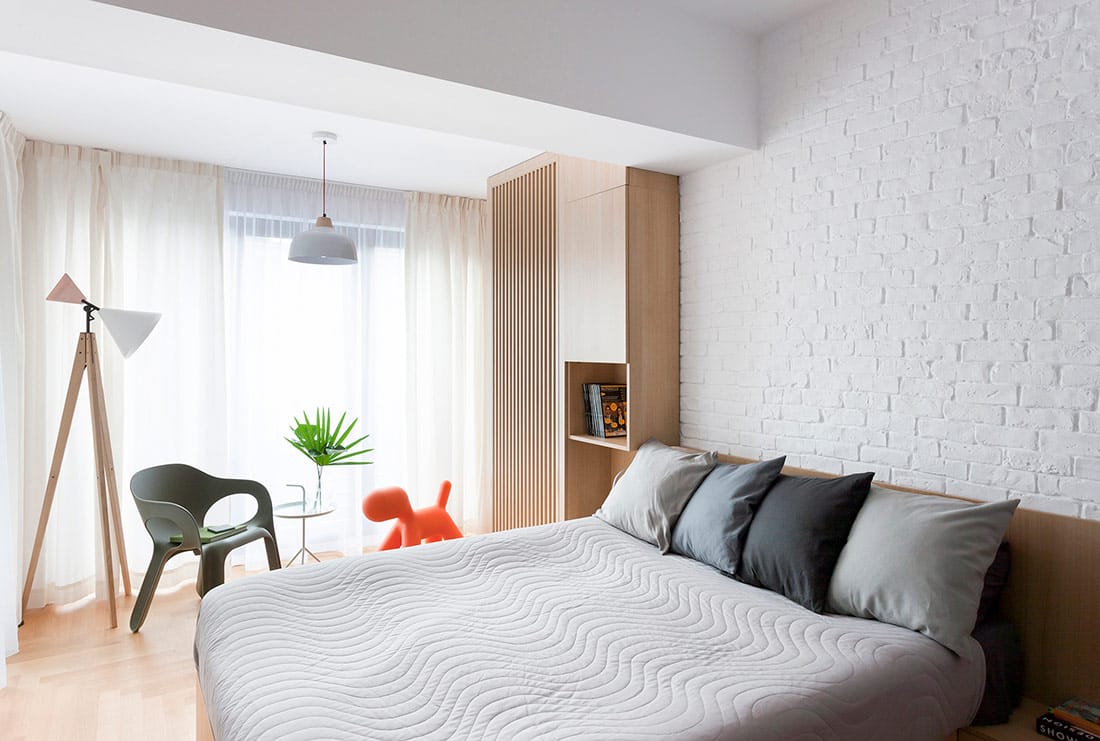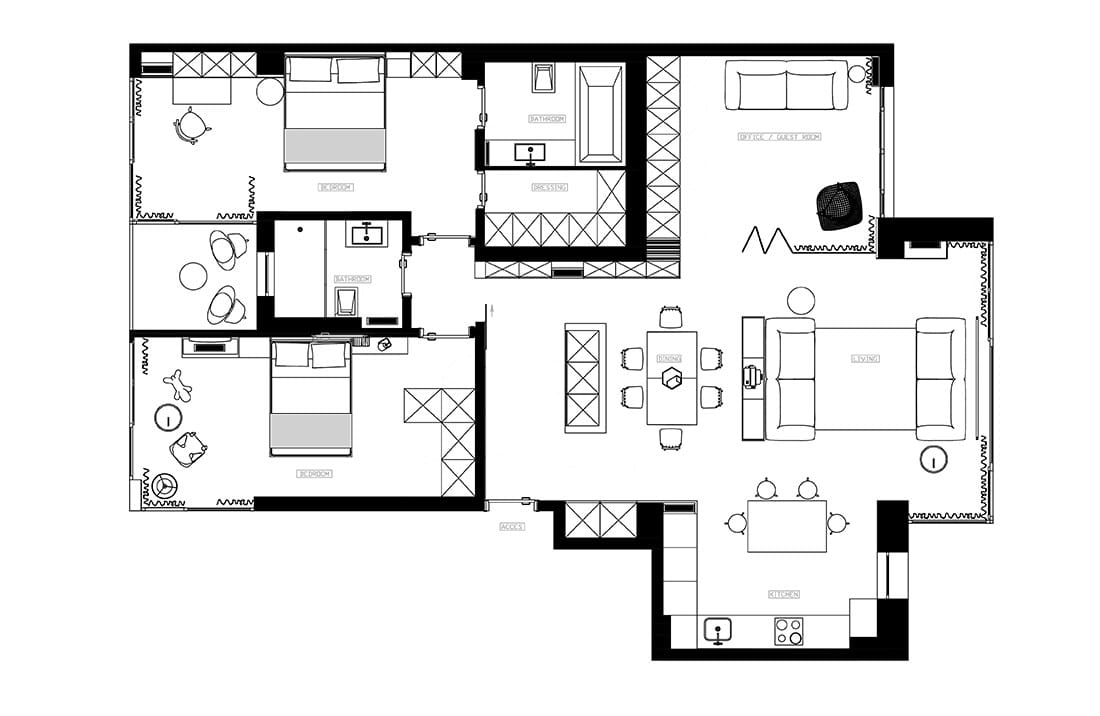 Credits
Project Partners
OK Atelier s.r.o., MALANG s.r.o.
Related posts
Powered by