Apartment C is located on the sixth floor of a newly built residential building in Varaždin, Croatia. The layout of the apartment is organized around a central open concept living room with two adjacent sleeping areas. The entrance area is connected to the kitchen and the living room by a circular connection, therefore the elements of the built-in carpentry (kitchen, wardrobes) are the of same design to achieve an impression of integrity of space. The floor covering – oak parquet boards extend continuously throughout the floor plan. All built-in furniture is personalized and designed according to the wishes of the investors. Particular attention is devoted to choice of lighting fixtures, so as to create diverse ambience within the space. The bedroom with an integrated walk-in closet is connected to an en suite and a terrace. The guest room en suite is designed with a roof window to ensure sufficient amount of natural light and ventilation, which is accompanied by a selection of light stoneware tiles with stone textures.
What makes this project one-of-a-kind?
During the construction phase of the building we were presented with an opportunity to change the layout of the apartment, so we decided on a concept that was the most suitable considering the lifestyle of the client – a space that is comfortable and modern with a well-organized utility space and closets.
The project used Croatian produced materials, such as the parquet where we had the option to choose the tone according to the desired pattern so it became the starting point for the whole color palette of the apartment. The rest of the apartment has pastel and gray tones with accentuated details in a darker tone.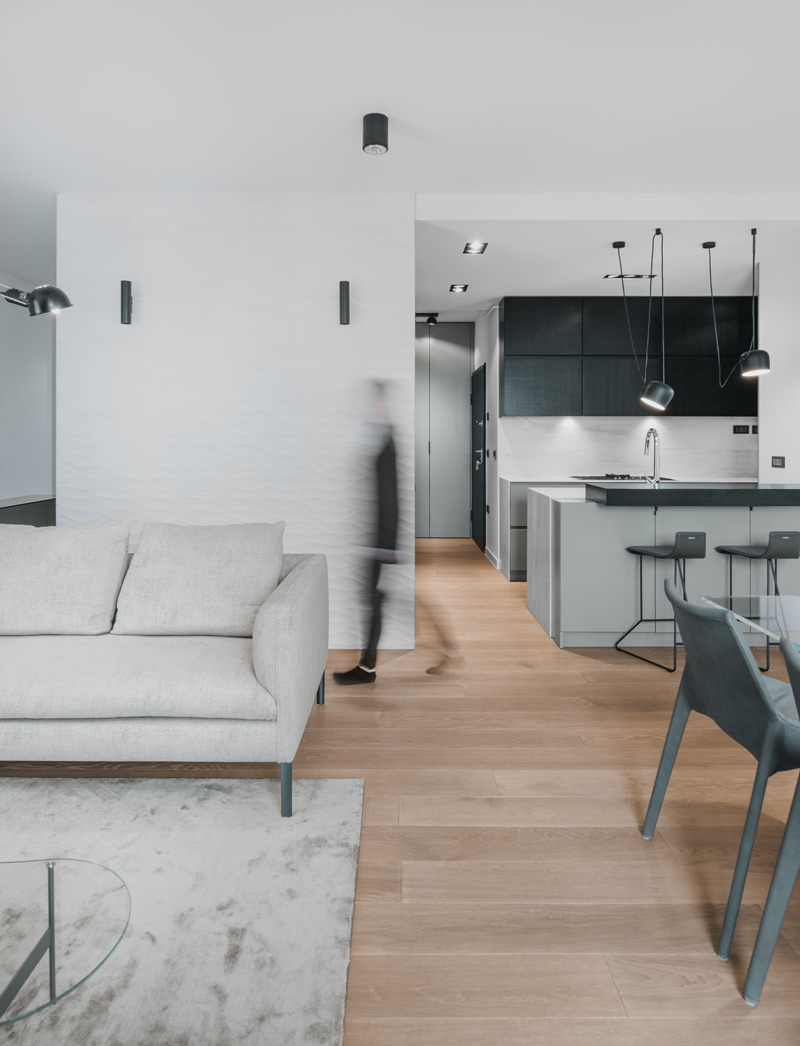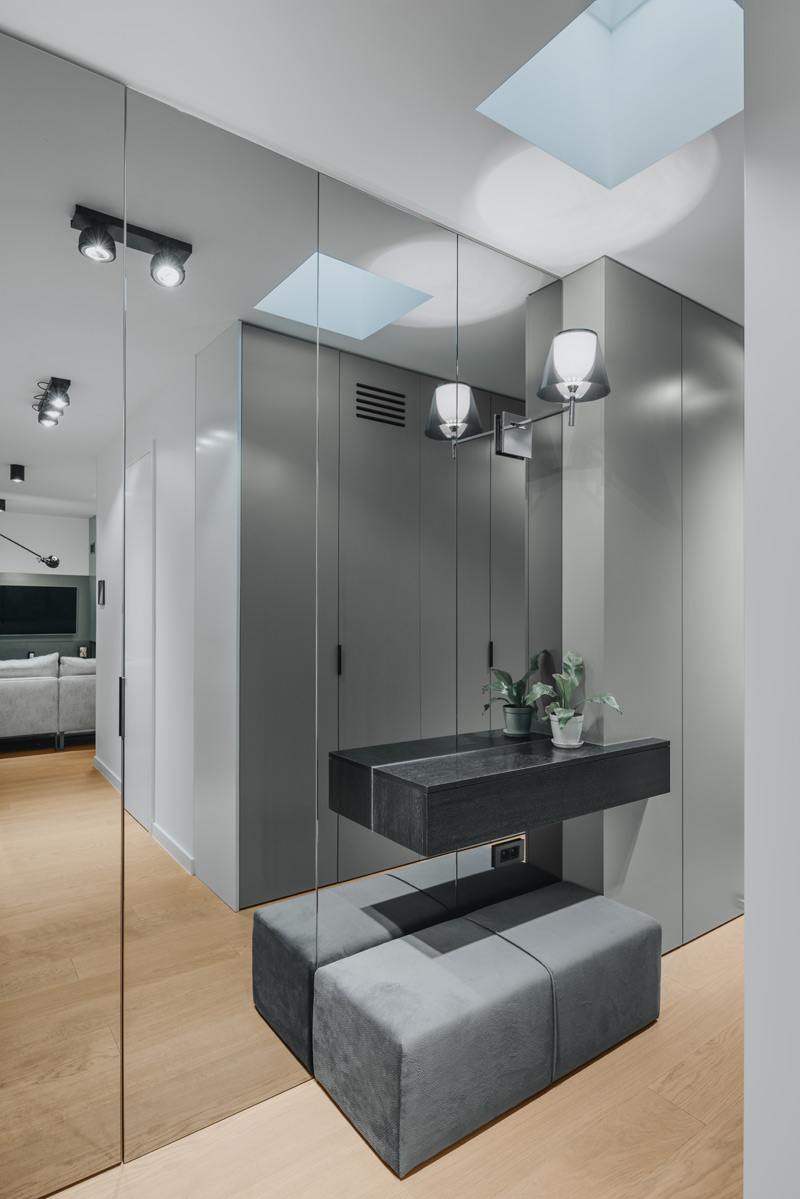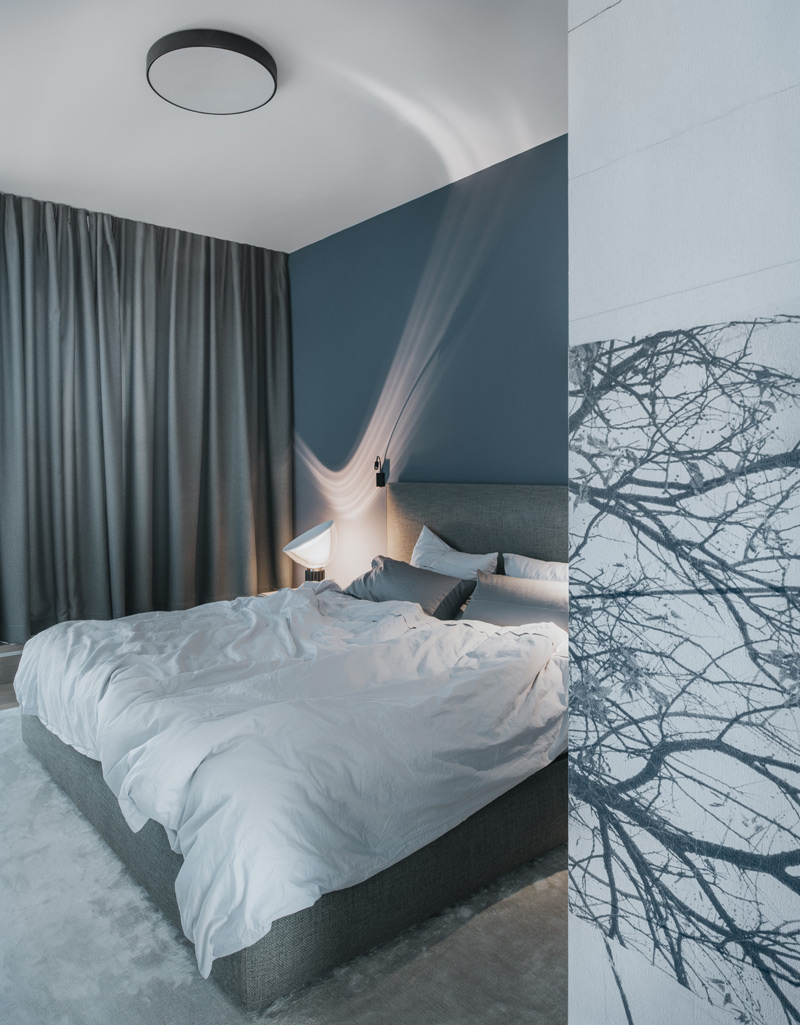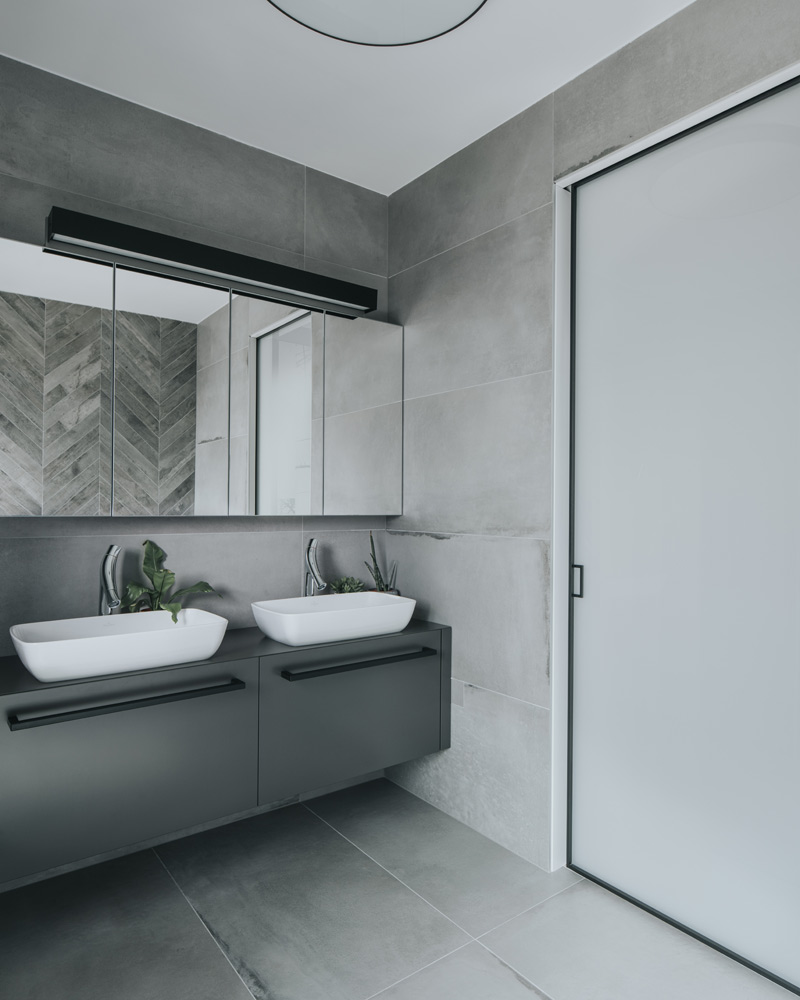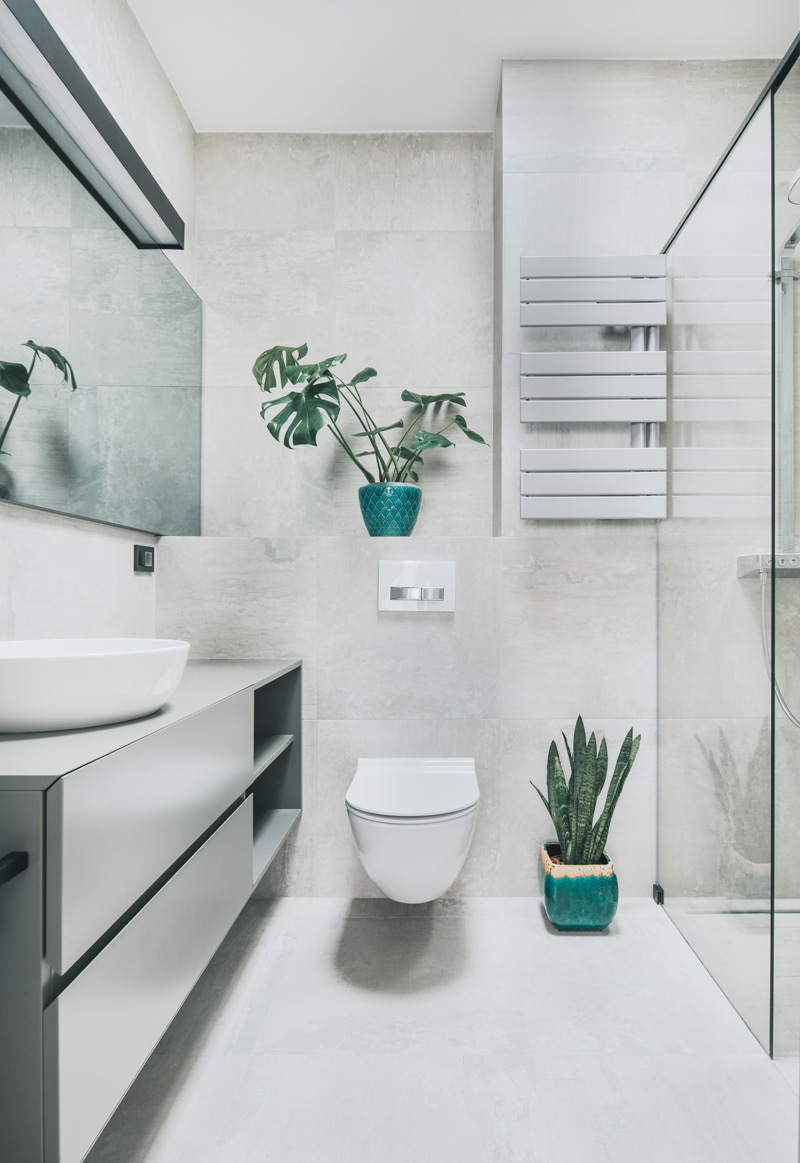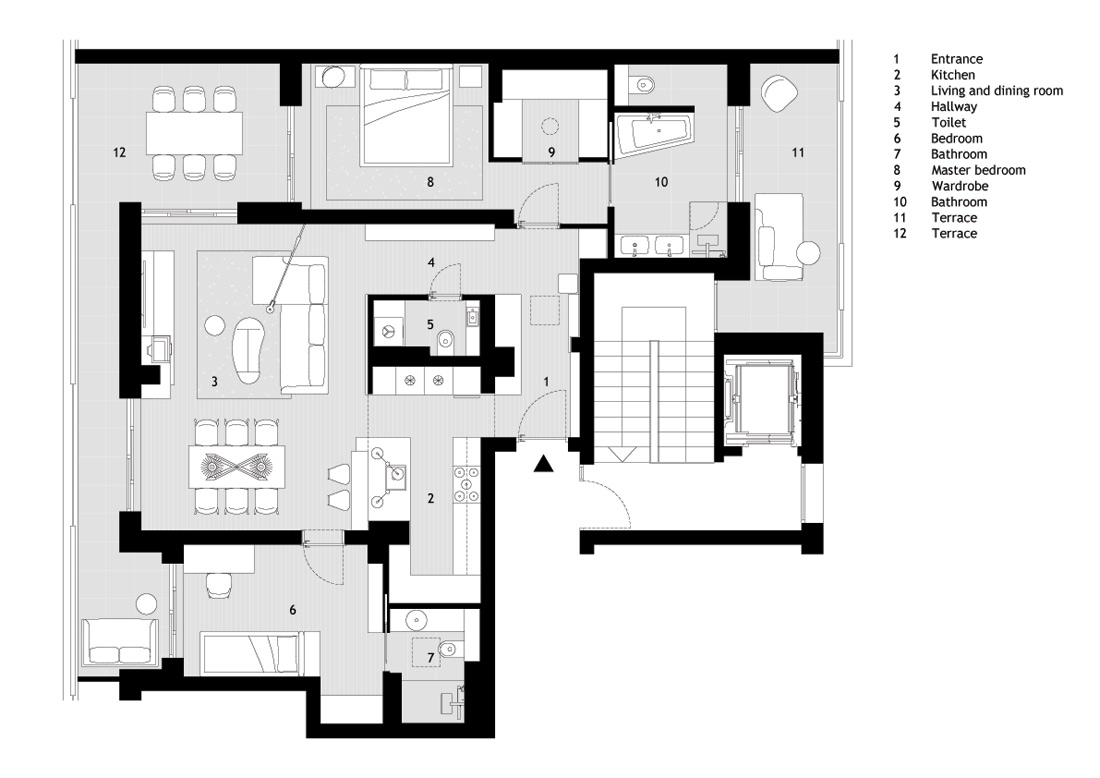 Credits
Autors
Arhipen; Tatjana Cafuk
Client
Private
Year of completion
2018
Location
Varaždin, Croatia
Total area
105 m2
Photos
Marko Mihaljević
Project Partners
Keramičarski obrt Kramar, Parketi  Radiković d.o.o., LAB 1 d.o.o., Art Interijeri  – kuhinje 2000 d.o.o., Themelia d.o.o., Špina d.o.o., Mužek Kaminko d.o.o., Kundih d.o.o., Mopar d.o.o.,
Related posts
Powered by