Inspiration:
"SENANAYAKE" is my mother's family name, and collection is a fantasy based around who my mother was in the 80's before she met my Milanese father in a nightclub in Singapore in 1989. She is a mysterious and glamorous woman of opulence who never revealed her past. Focusing on my mysterious Sri Lankan roots, I did an in depth research into its cultural history, and merged the visuals with my main Italian upbringing, taking inspiration from Alta Moda from the 80s/90s and paintings from the rinascimento.
Material and tehniques:
This is my Central Saint Martins graduate collection. It is modelled by my sister Chantal, and the garments were made under quarantine in Dubai. Since I was 17, studying at la Chambre Syndicale de la Couture Parisienne, I started studying the logarithmic spiral and adapting it into creating 3D volumes out of flat fabrics through spiral pleating. I am currently, and continuously developing this unreleased series of work to preserve and evolve garments to such a standard that they can achieve a sustainable DNA while staying chic and glamorous.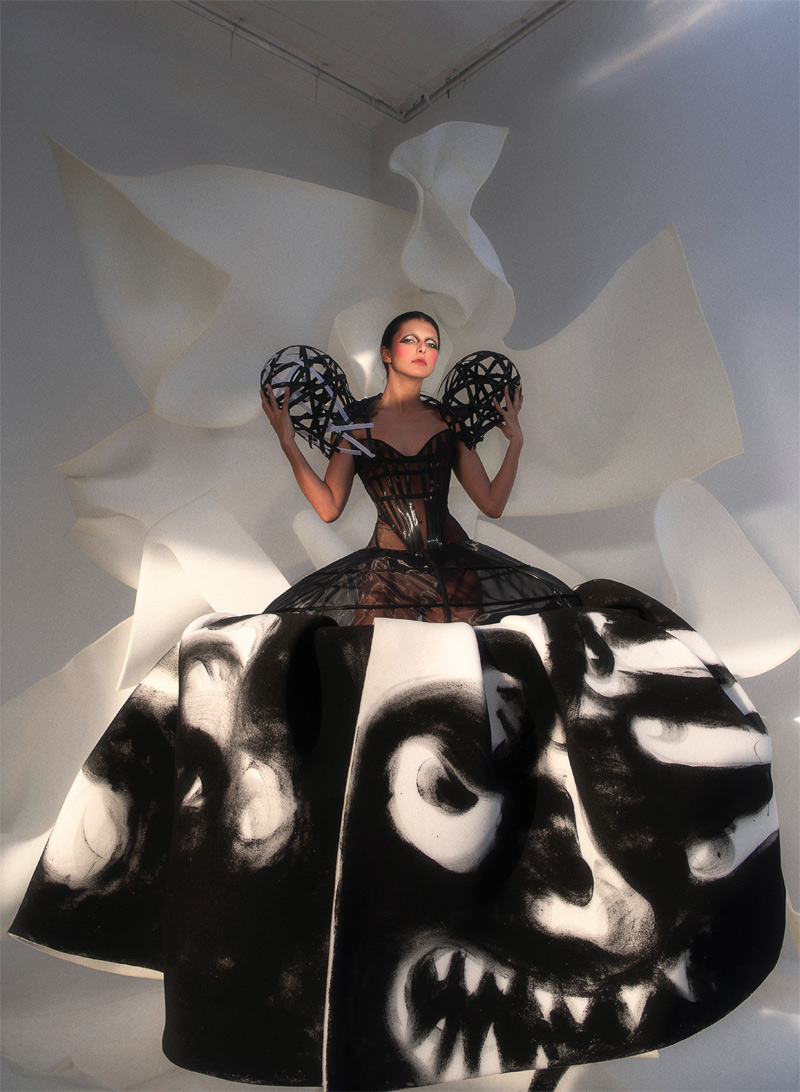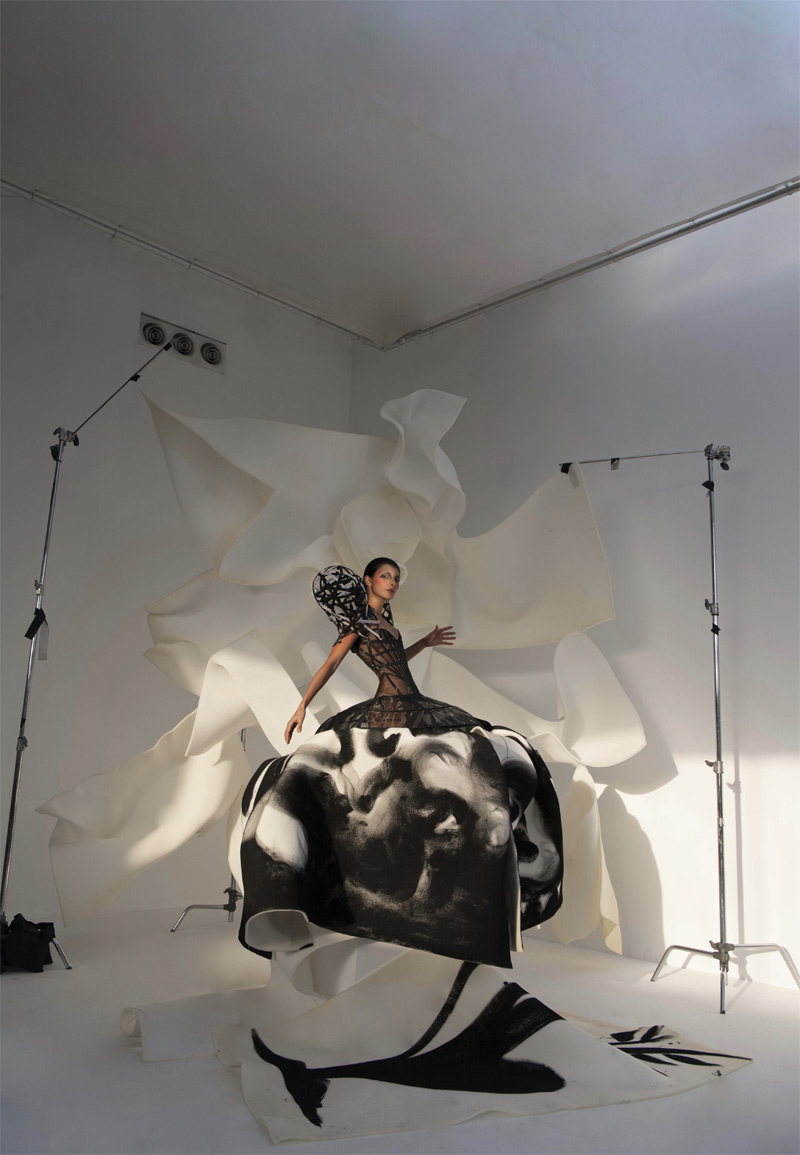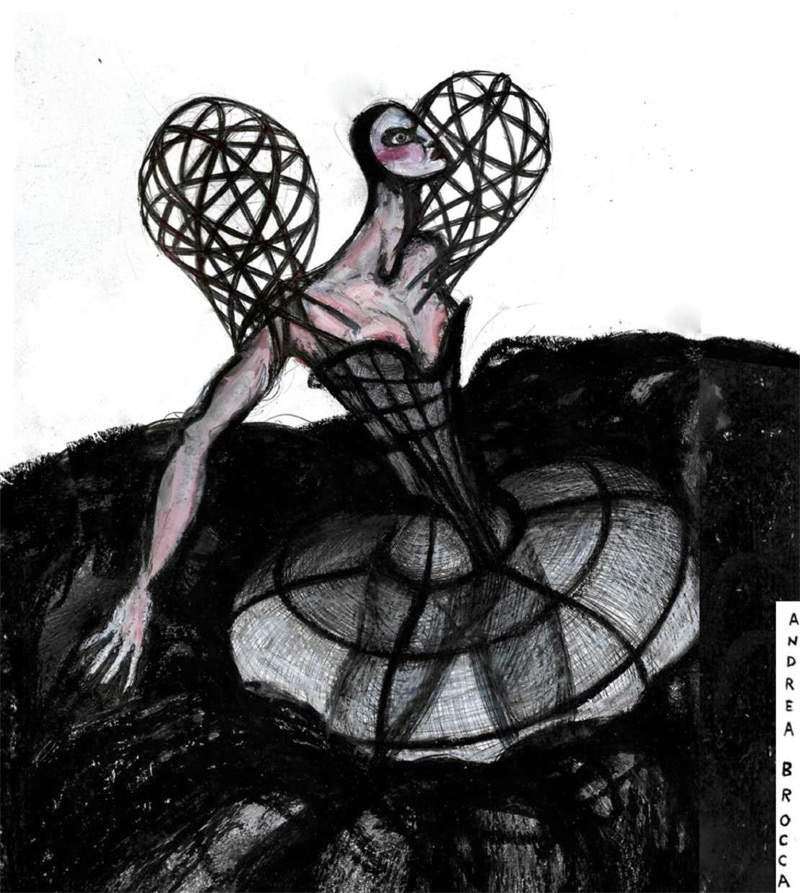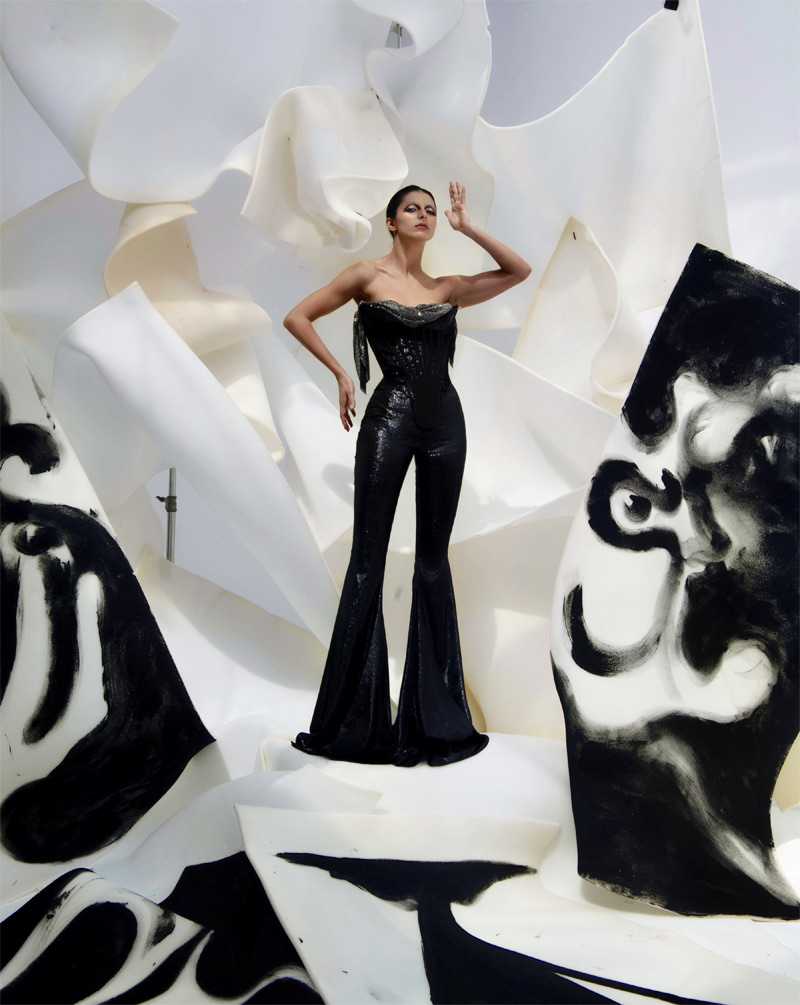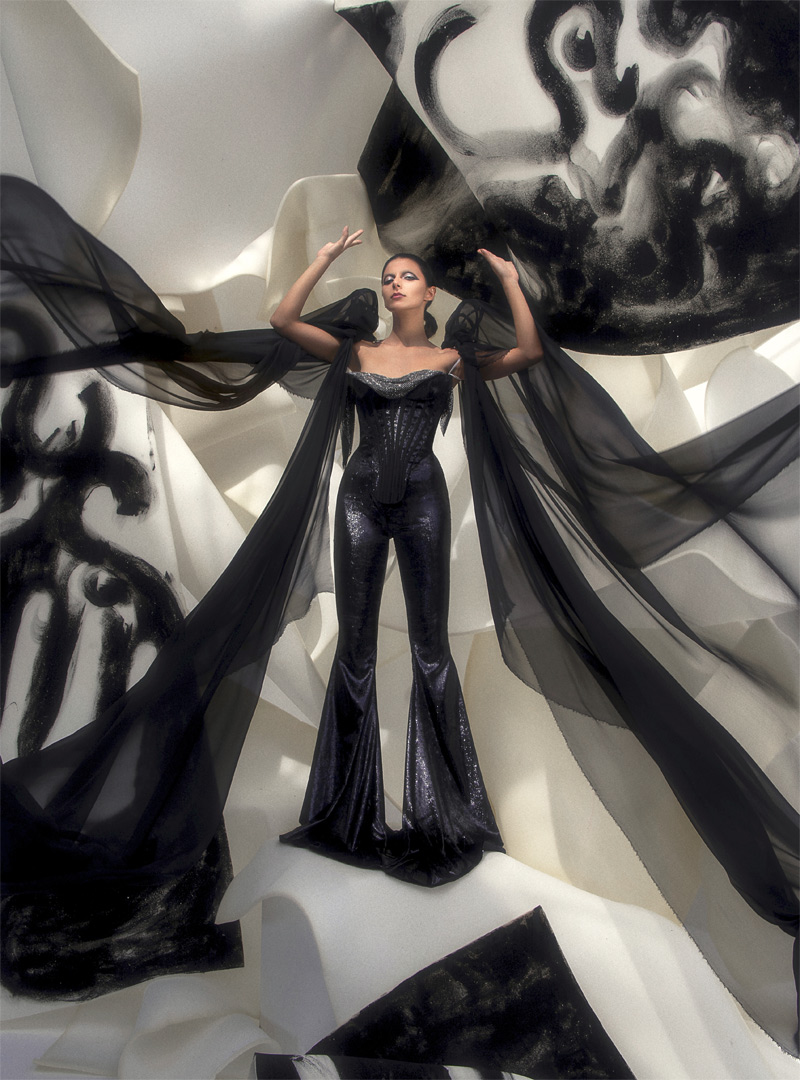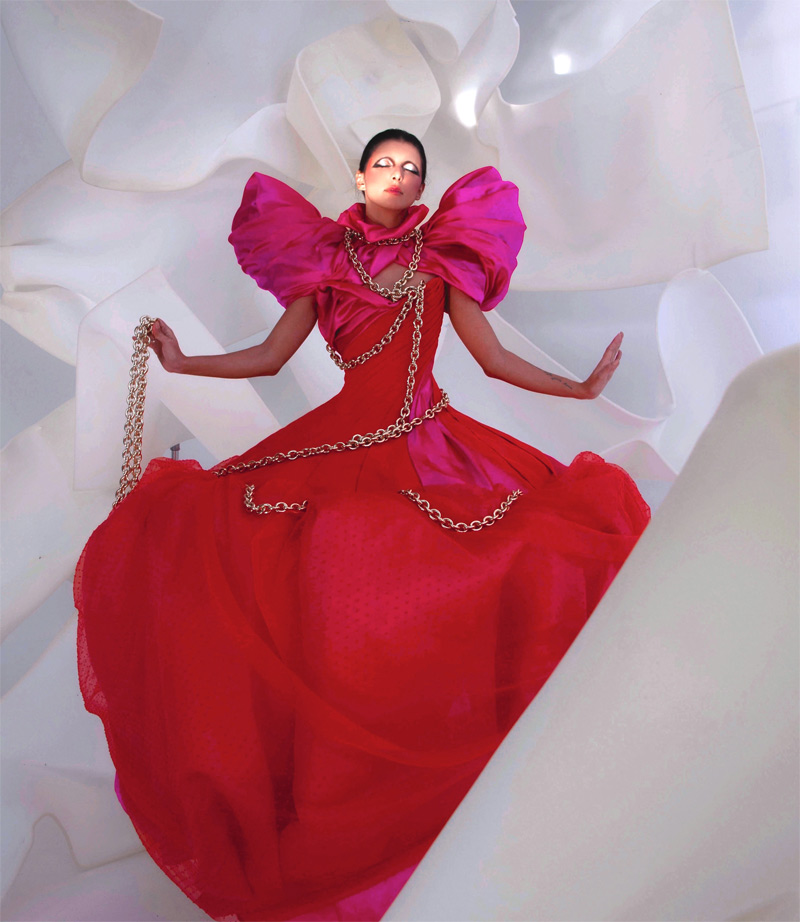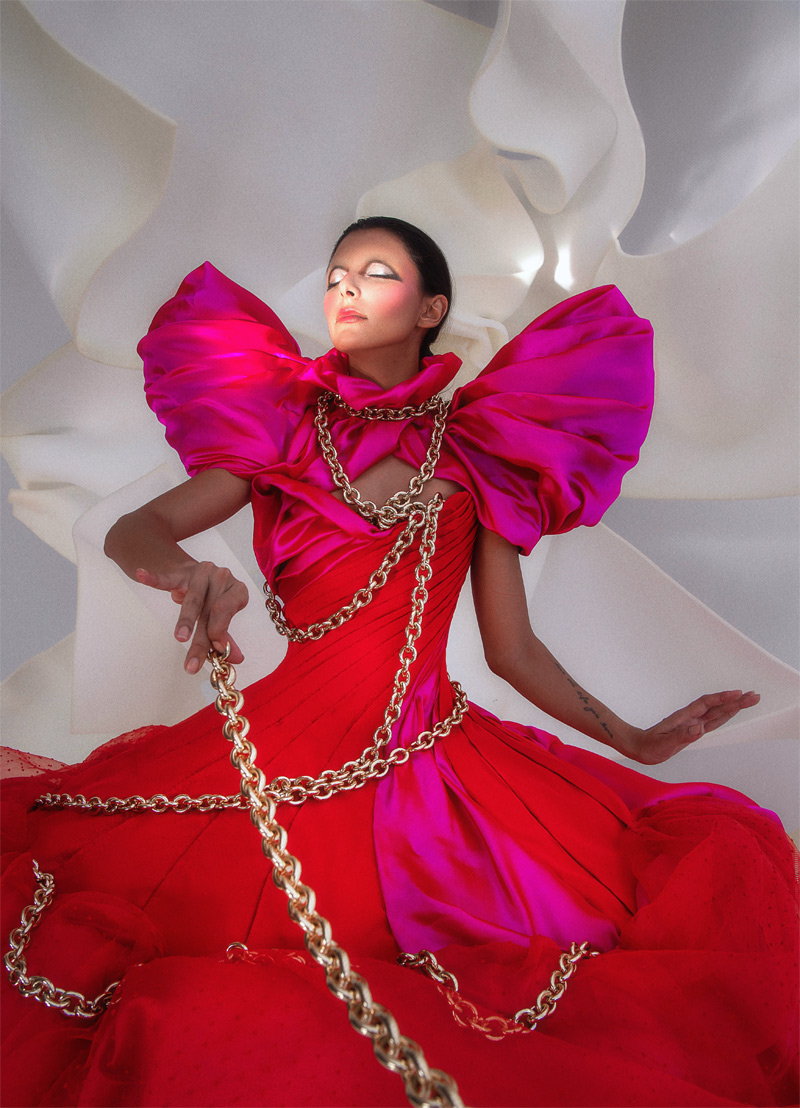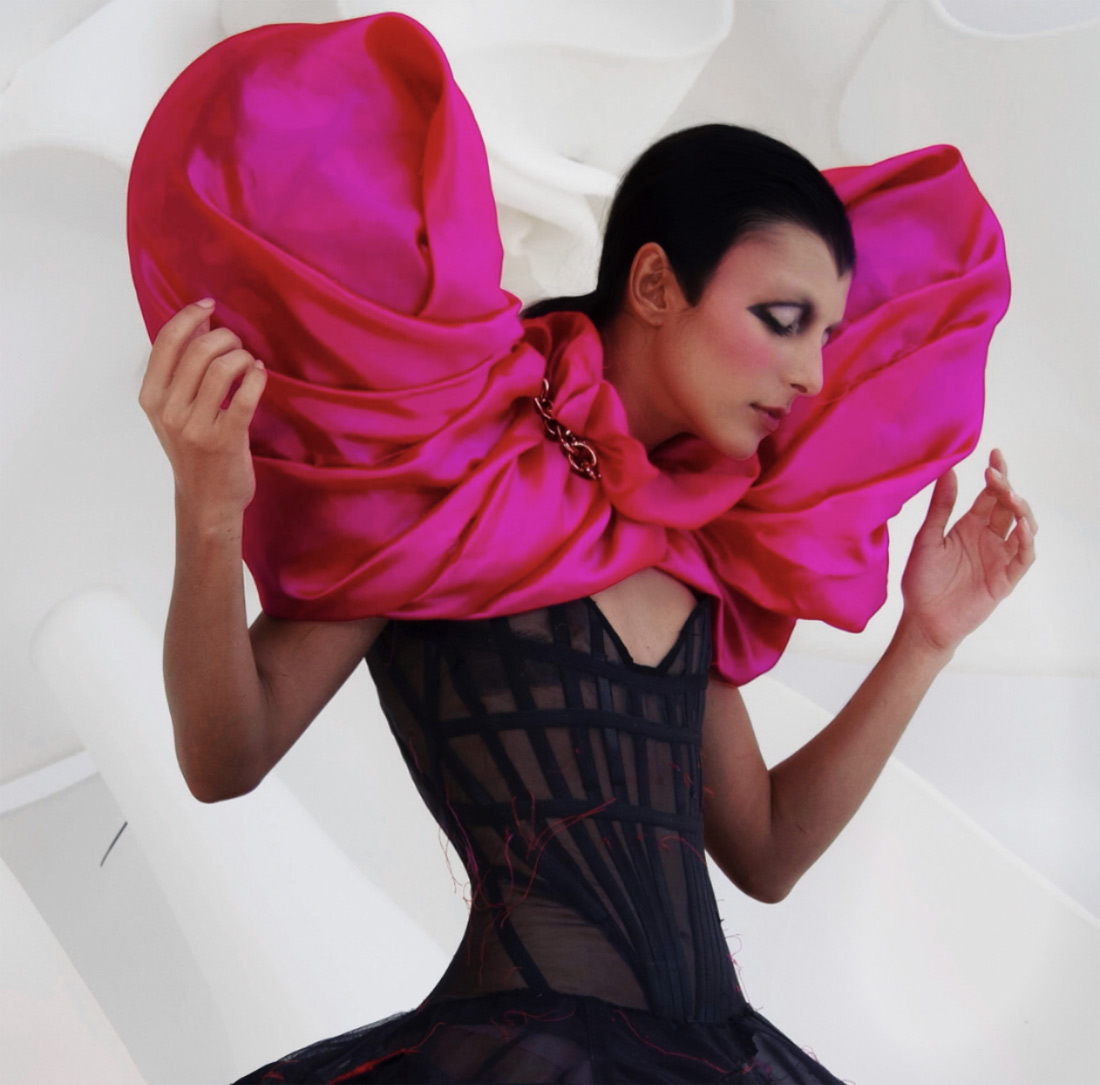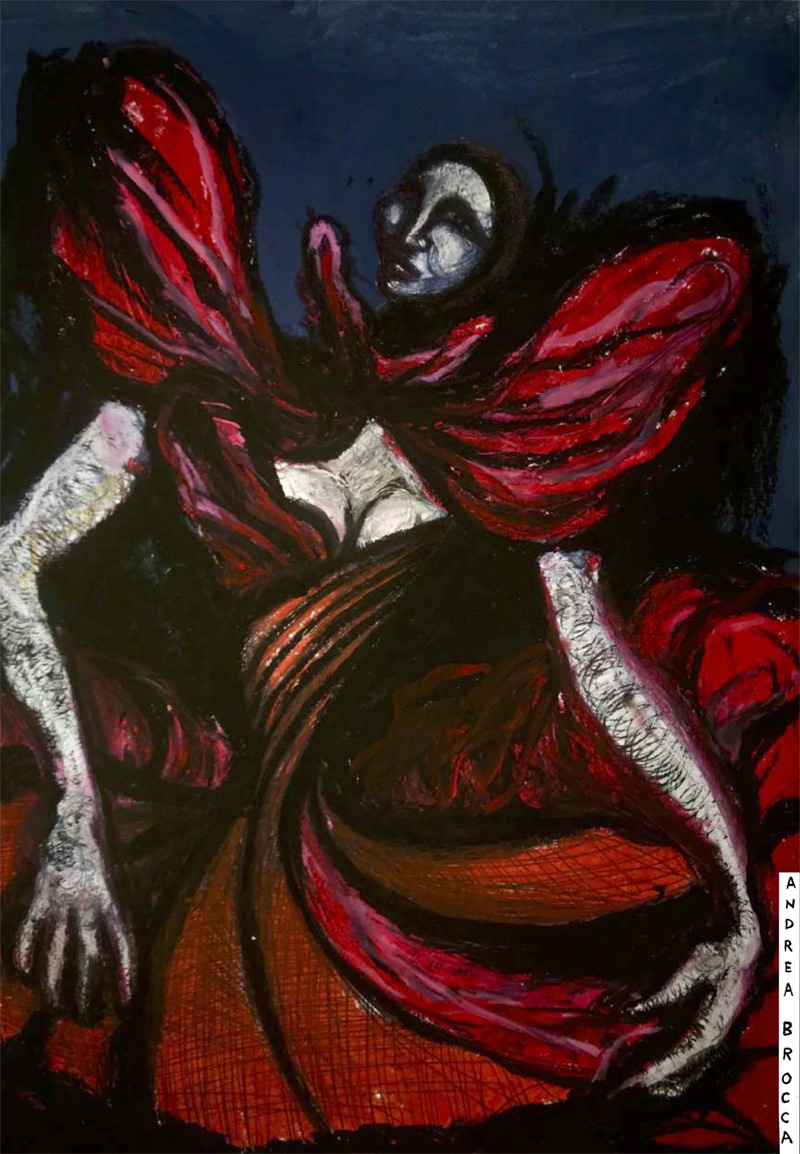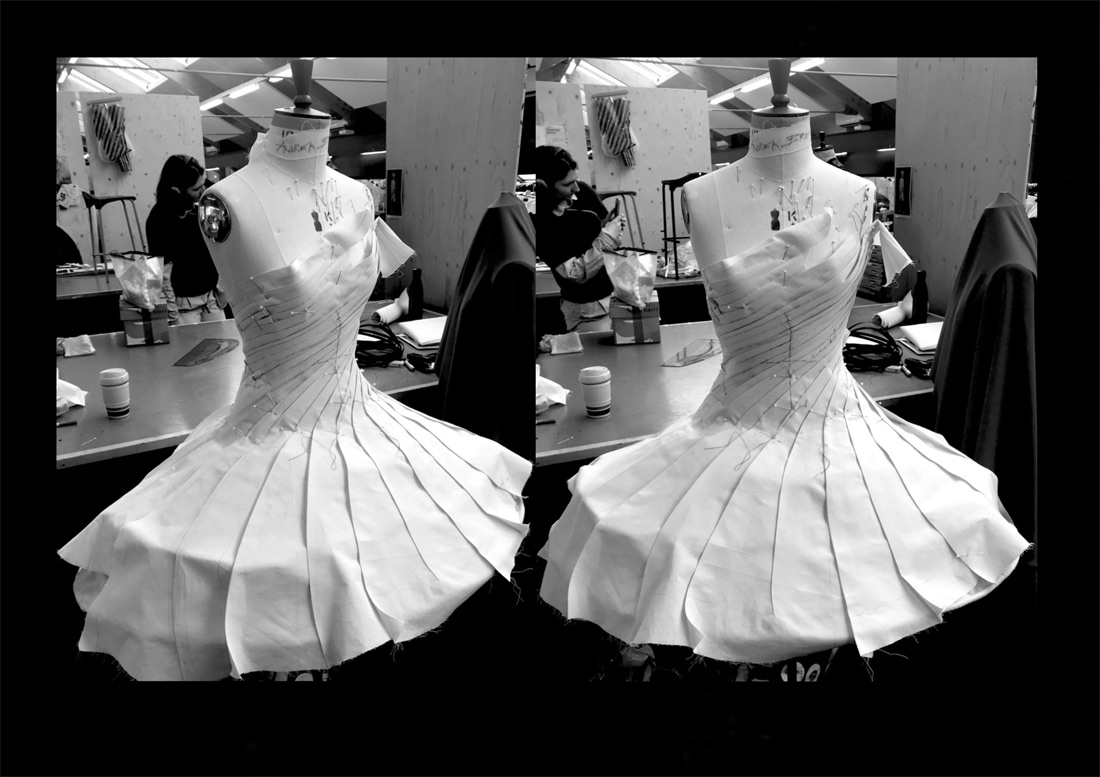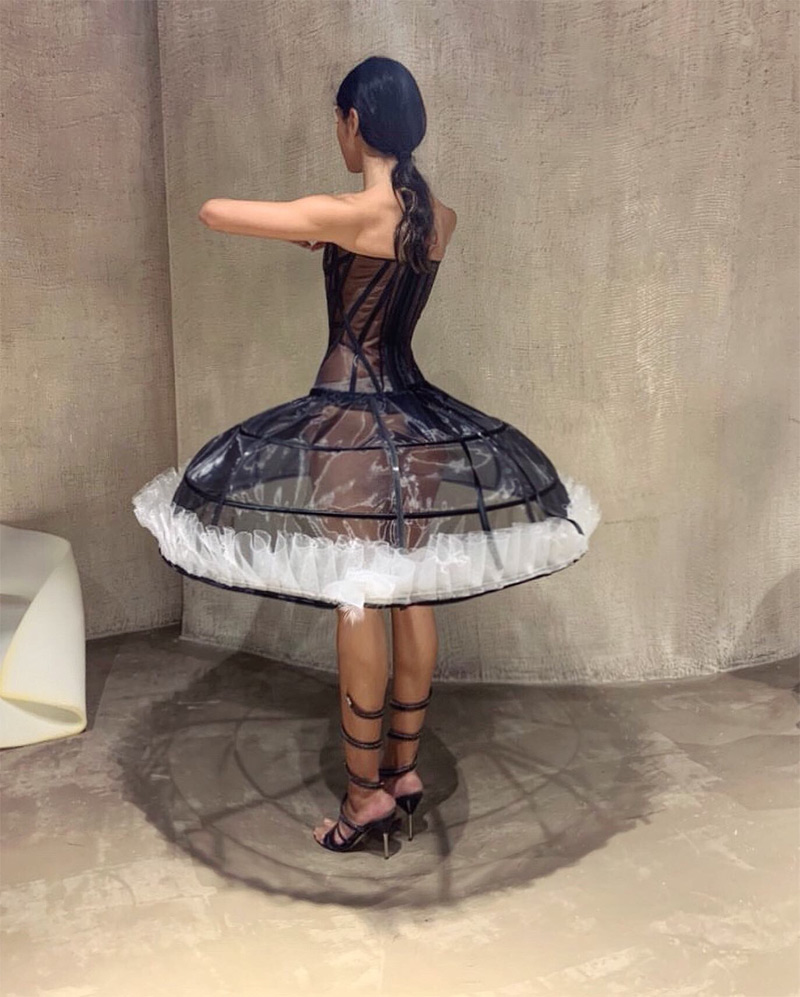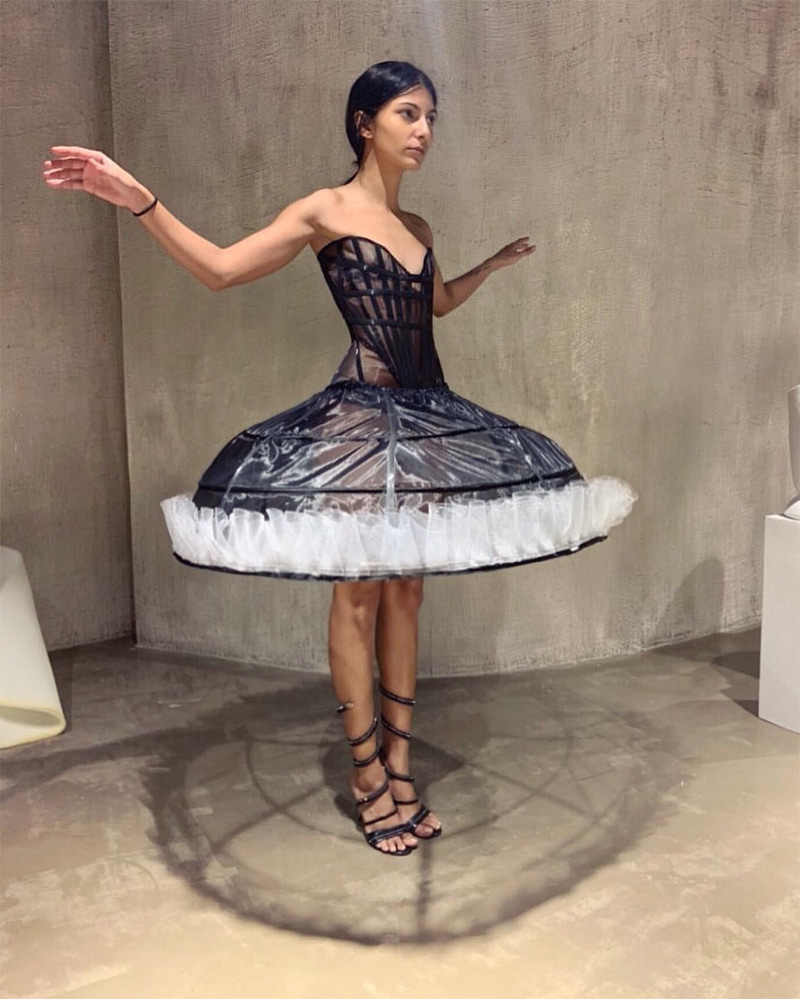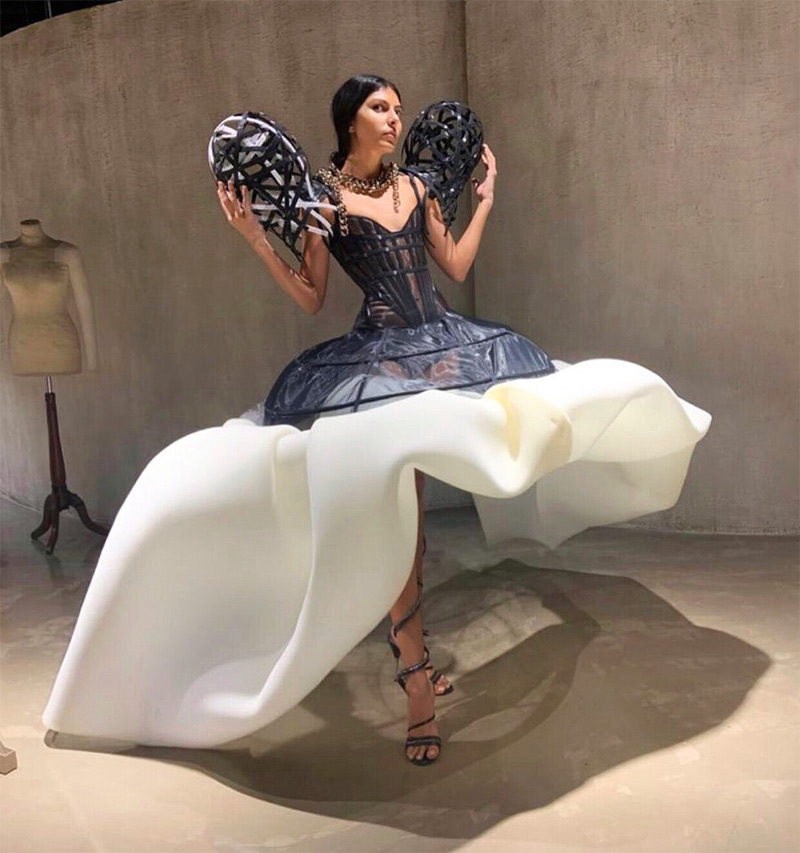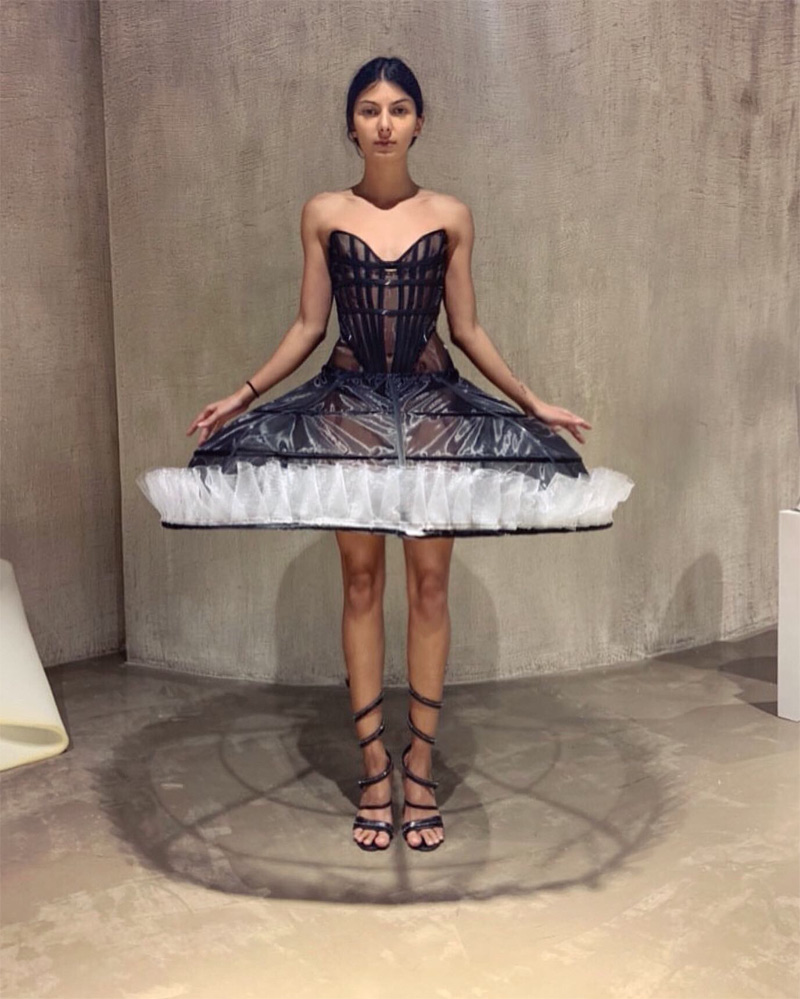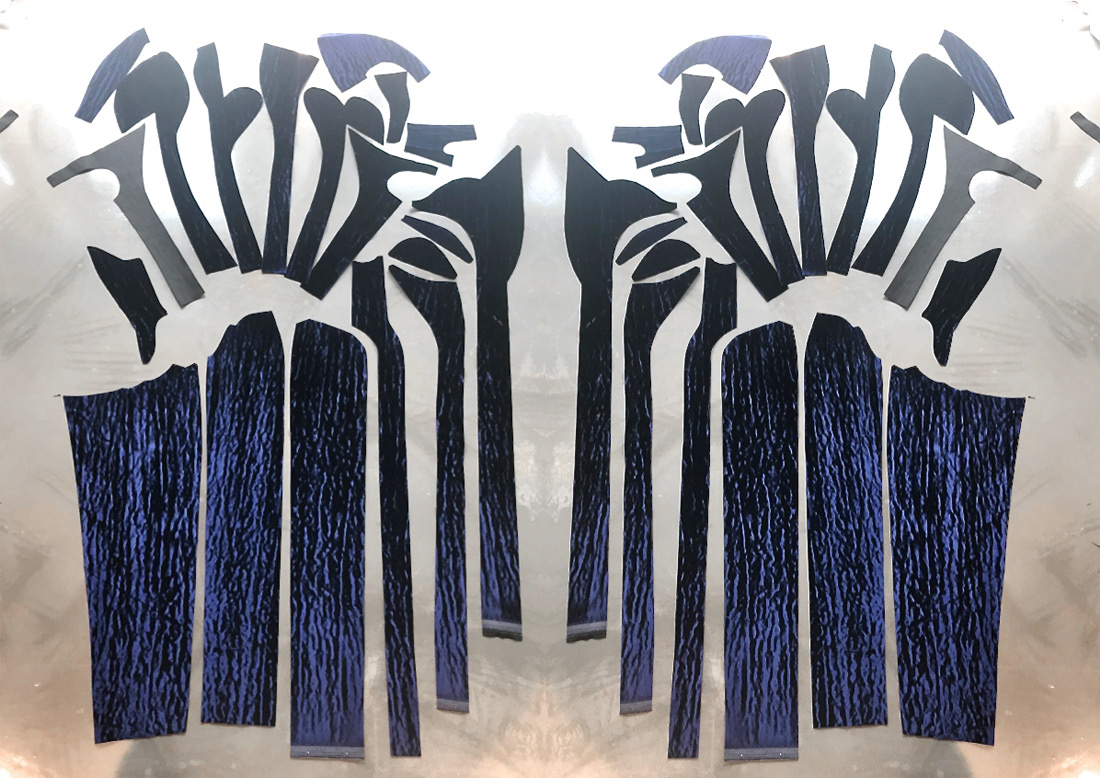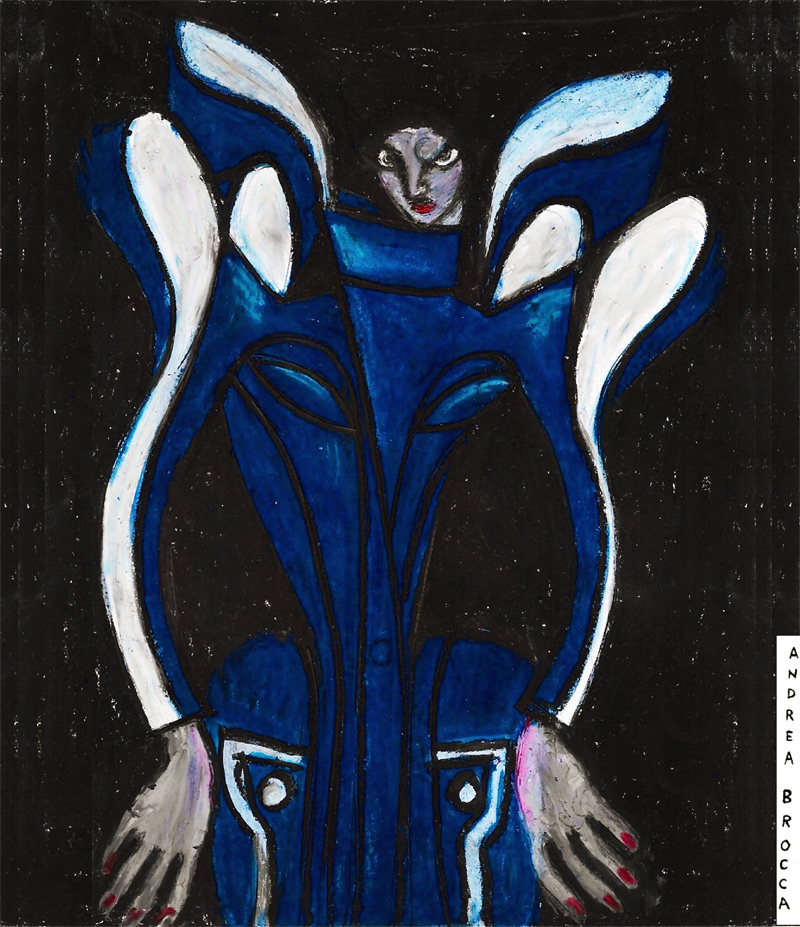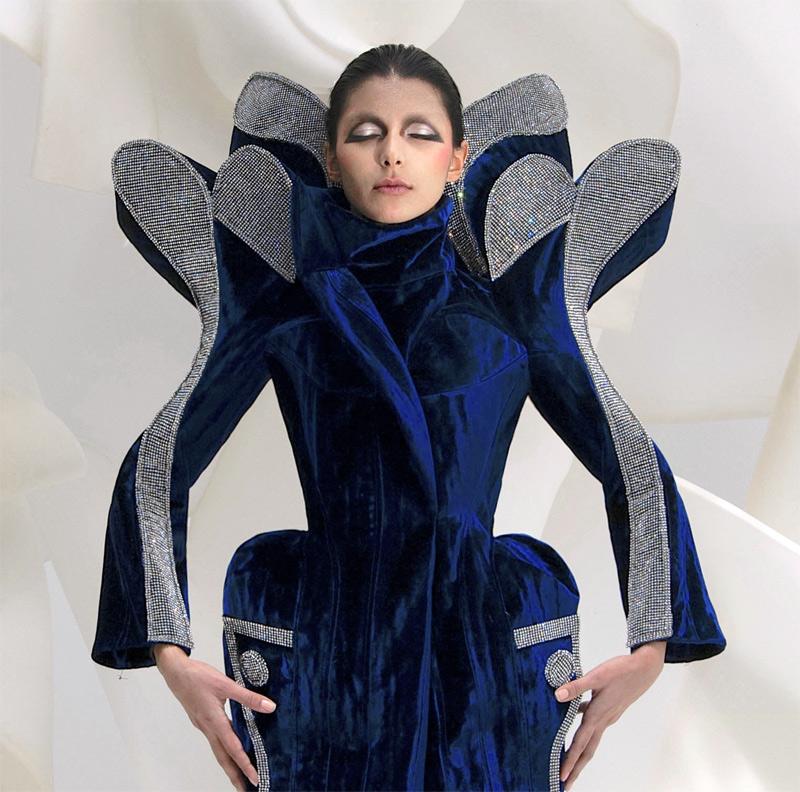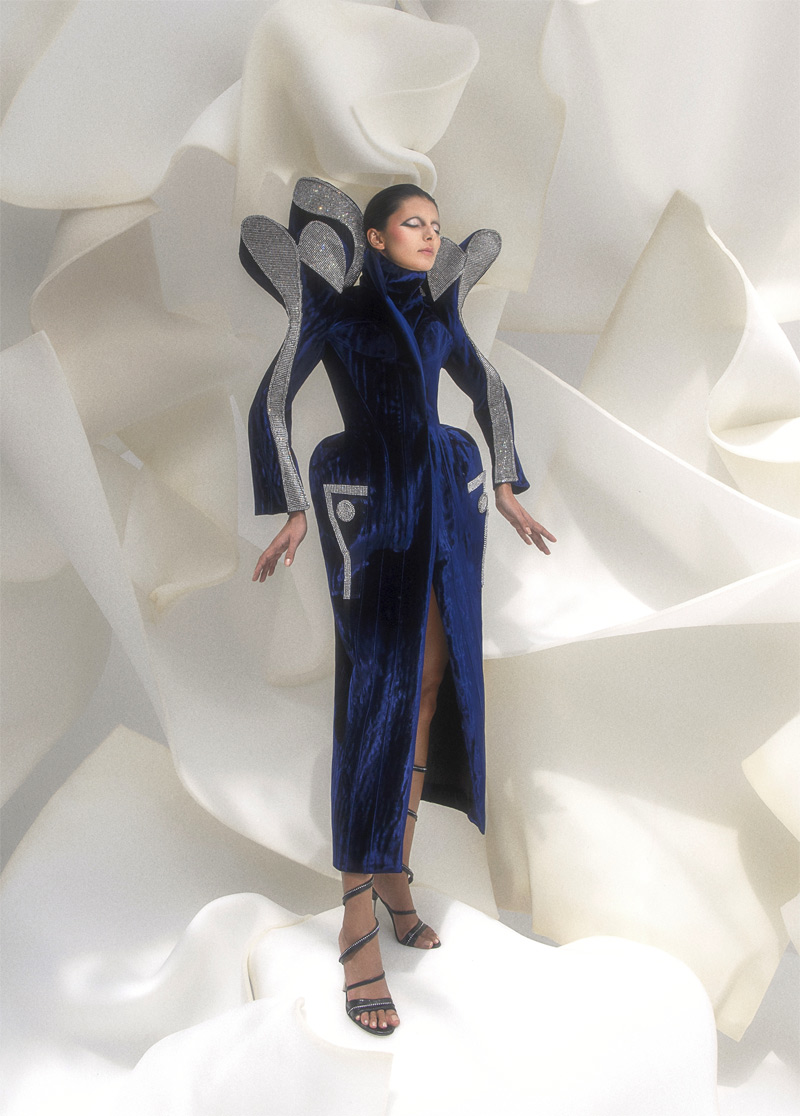 Credits
Collection or creation
"SENANAYAKE"
Brand
Andrea Brocca
Designer and / or studio
Andrea Brocca
Year of production
2020
Designer's country of origin
Italy
Country of brand origin
United Arab Emirates, Dubai
Photography
Abdulla Elmaz
Related posts
Powered by