The location and shape of the terrain are one of the main challenges for the Skica Studio team. The task assigned by the investor is for an office building of the highest class in terms of building installations, materials, spaces, energy efficiency, functioning and the environment, which differs from the surrounding buildings, and is to catch the eyes of those moving along the Ring Road. Its location on a high-speed thoroughfare has influenced the facade layout – the building follows the speed of passage, spreading voluminous white stripes that move smoothly up and down, accenting in the corners: terraces engraved in volume or popping up in front of the facade plane overlooking to the mountain and the city. The terrain rises with one floor displacement from north to south, which is also accentuated by the smooth snapping of the elements. Through the interior, this displacement turns into a picturesque landscape staircase that connects the main spacious entrance from the north to the upper level park on the "inside" of the building and forms a small amphitheatre. Floor plans are open office spaces – spacious, tall and bright, with the possibility of multiple partitions that meet the requirements of individual residents.
What makes this project one-of-a-kind?
The combination of remarkable silhouette, high quality interior spaces, high quality building mechanical parts, and respect to the pedestrian spaces.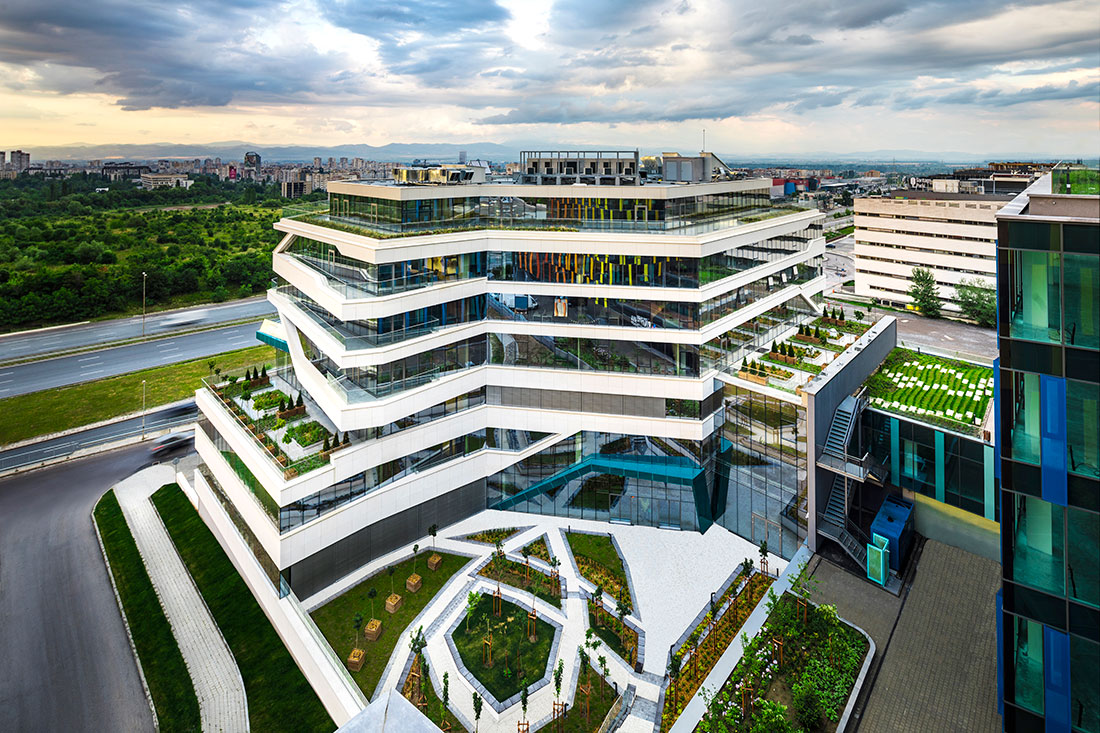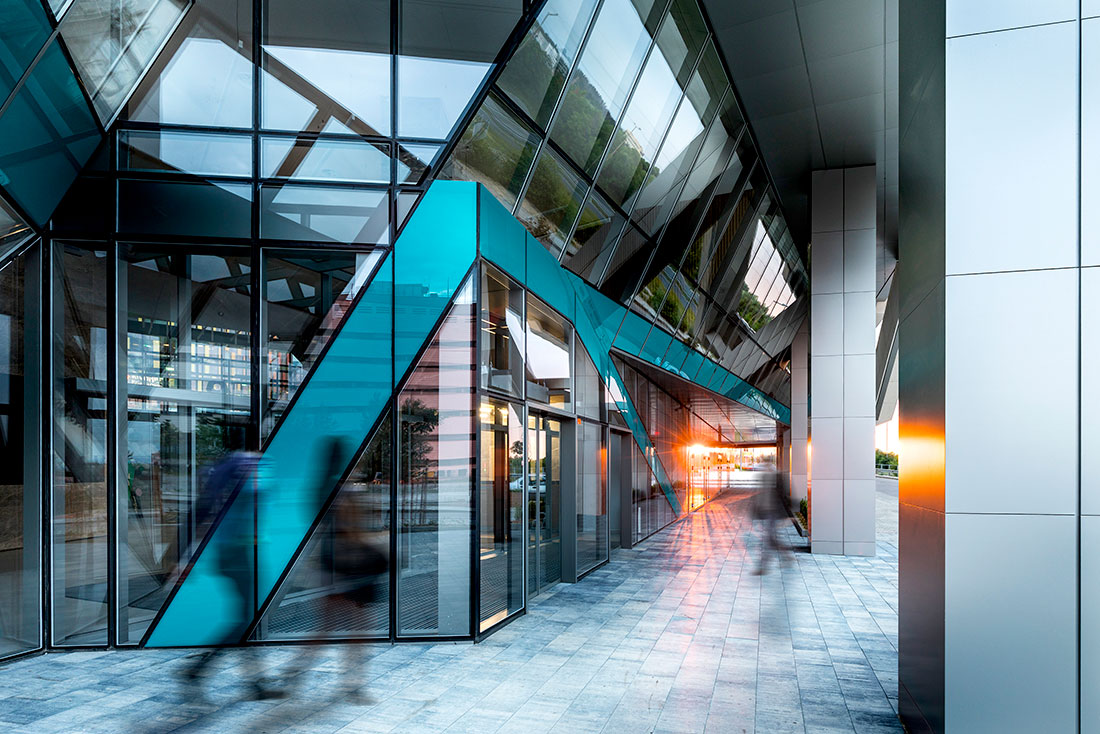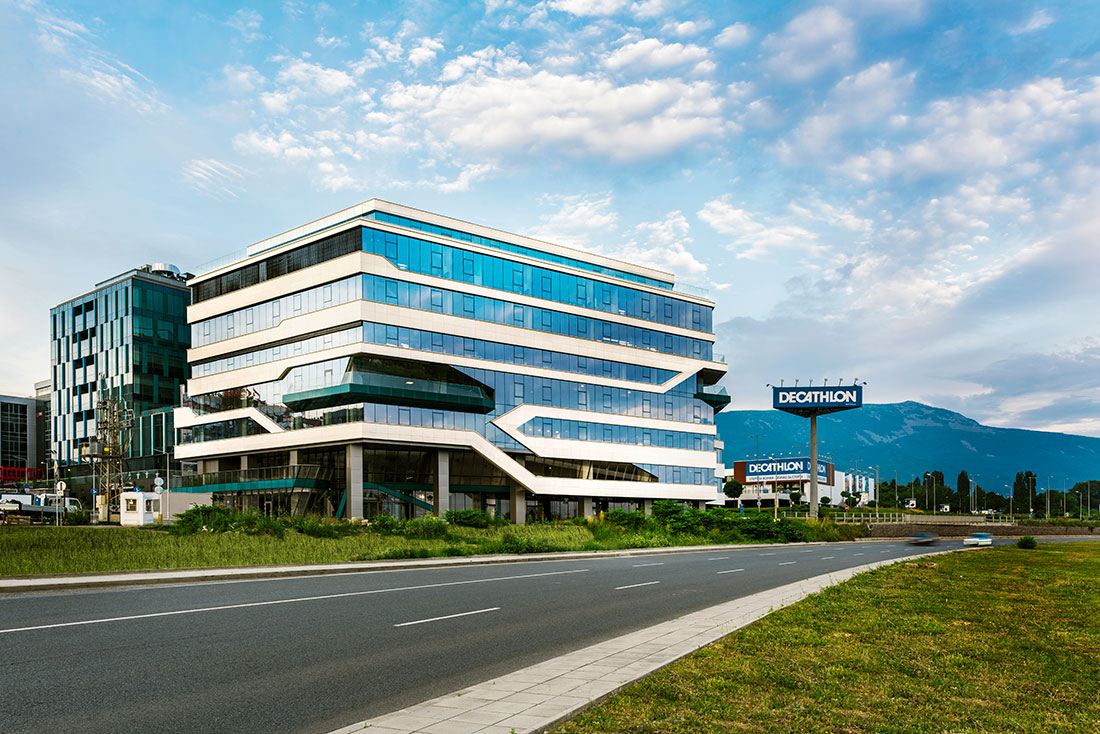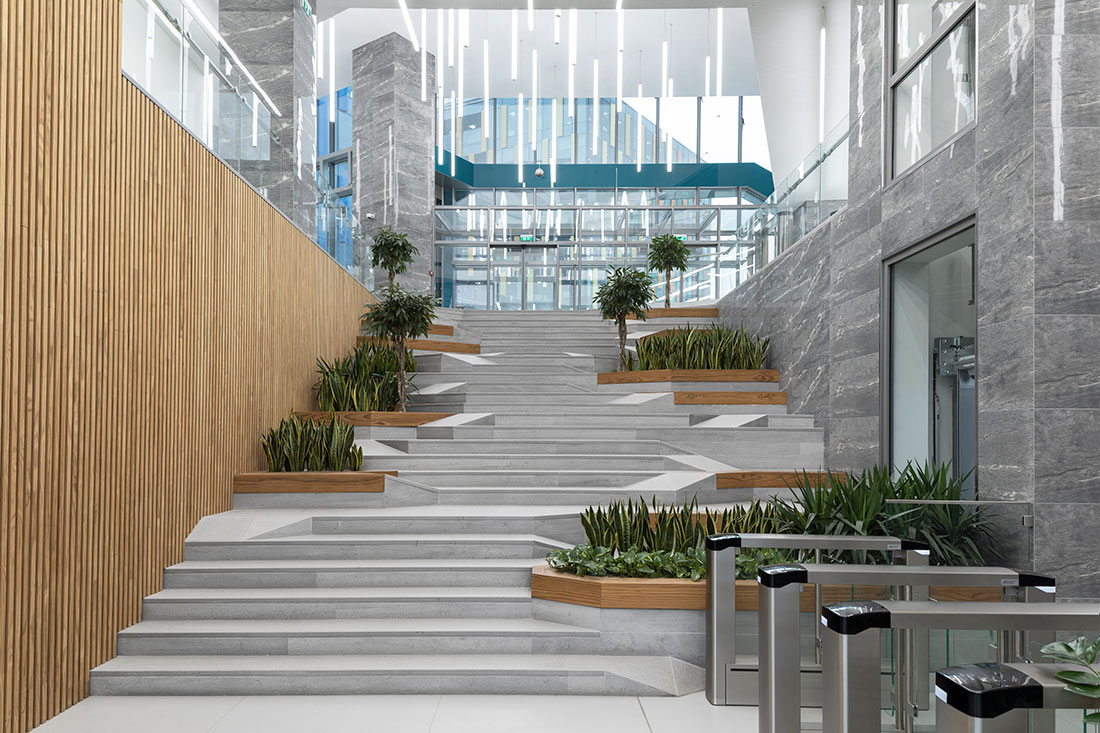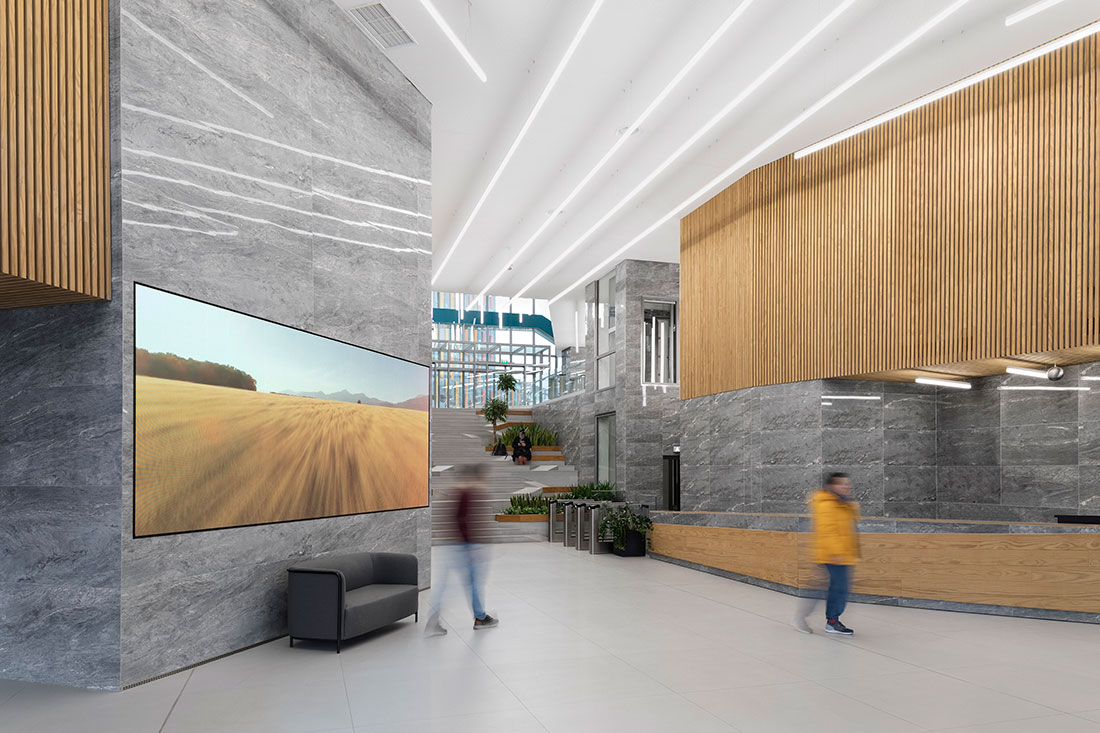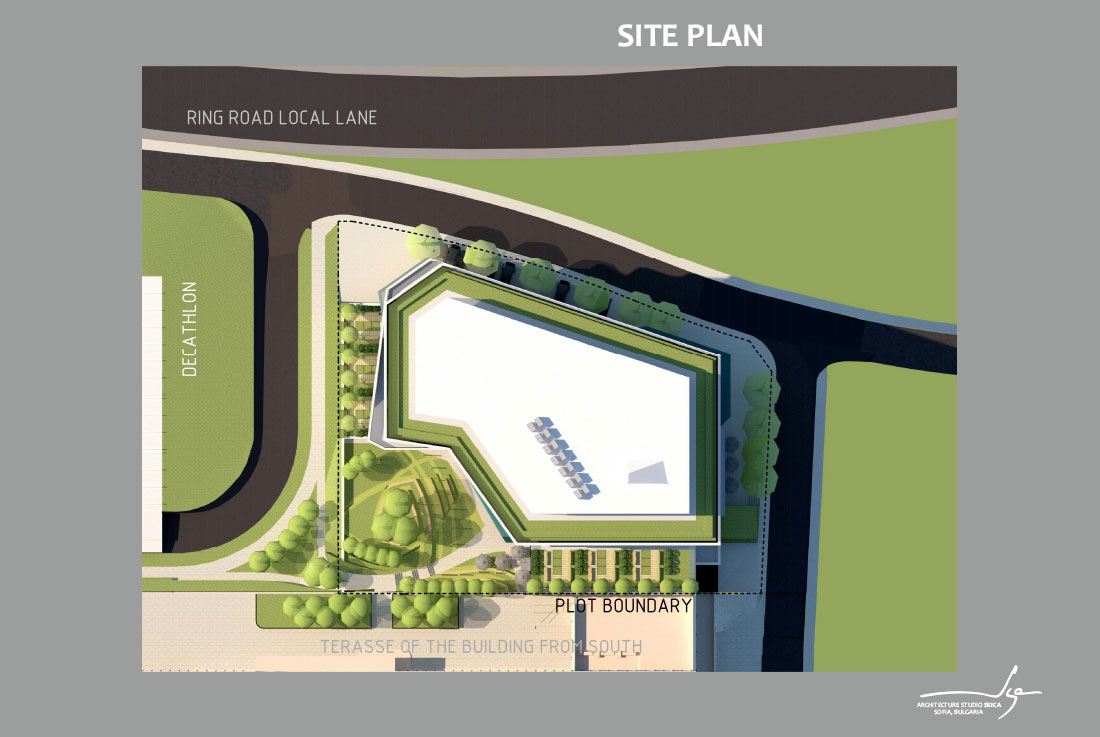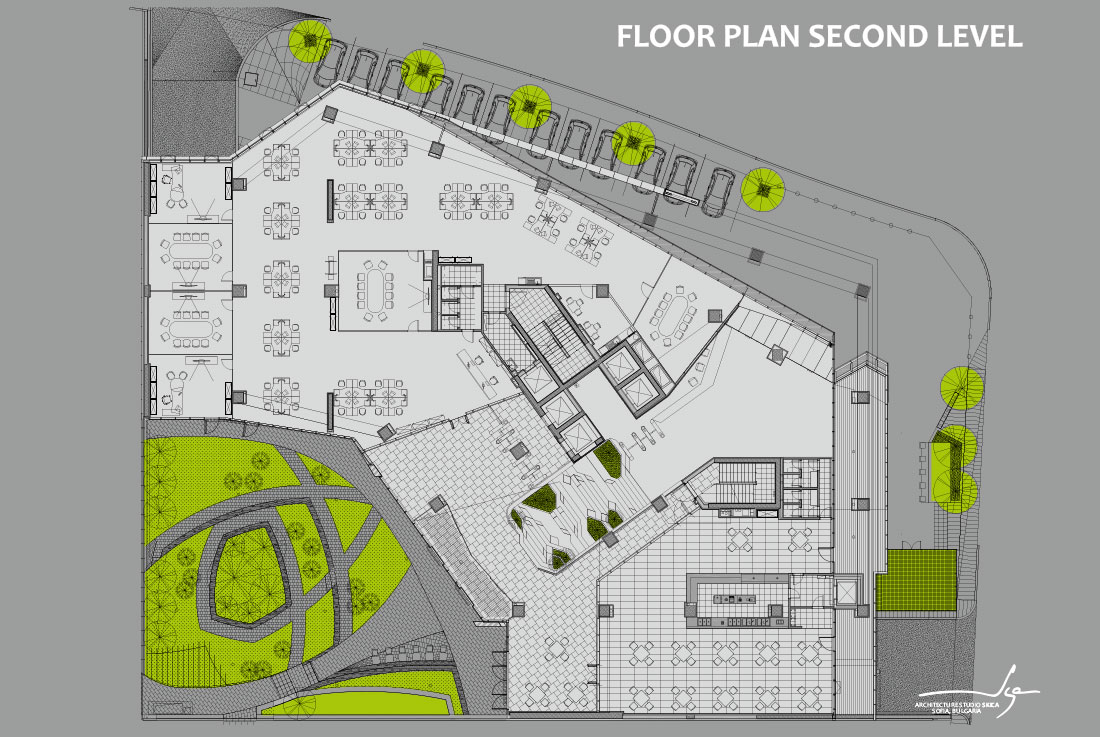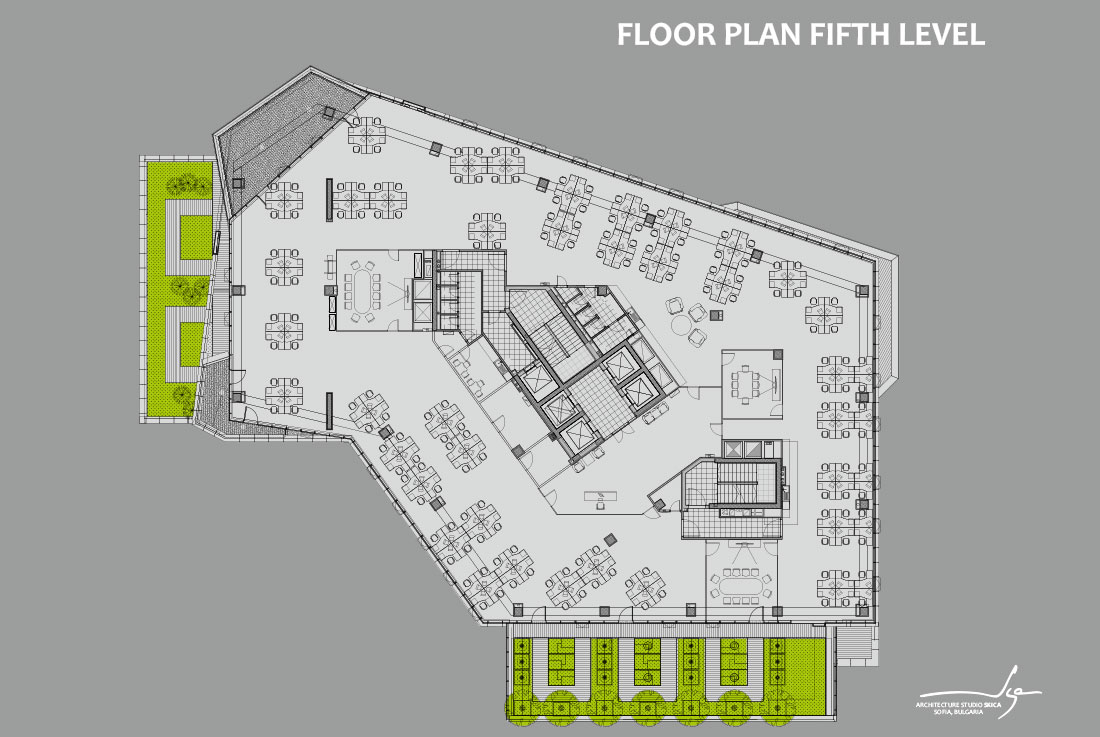 Credits
Authors
Skica Studio; Elitsa Panayotova, Miryana Krasteva, Ruslan Guinchev, Alexander Naumov
Client
REAL SITE OOD, Bulgaria
Location
Sofia, Bulgaria
Year of completion
2019
Total area
19 400 m2
Photos
Aleksandar Novoselski (exterior), Minko Minev (interior)
Project Partners
Saris OOD, Etem Head Office, Knauf Bulgaria EOOD
Related posts
Powered by