The Five Elements Hotel is located at the foot of Rila mountain and in the center of the quiet town of Sapareva Banya, known for its hot mineral water springs and the only geyser on the Balkans. The harmony between water – air – space – fire – earth is the basis of the name and philosophy of the hotel. In the vast area of outdoor and indoor pools and spa area you can find a place for every taste, age and mood.
Before the completion of the adjacent large mineral water complex Kotvata Aqua Club (also designed by Amfion Architecture Studio), the quiet town of Sapareva Banya had only 3 registered guest houses. Today Sapareva Banya has over 250 registered guest houses, while the Five Elements Hotel is the first of its kind in the whole area. The service areas surpass the number of accommodation units in terms of size, providing the opportunity for a wide range of different services and activities.
The large indoor spa area of the hotel, combined with its direct link to the mineral water pools of the Kotvata Aqua Club, make the Five Elements Hotel the largest spa hotel in the country. Besides the large spa and pool area, the hotel offers 80 rooms for its guests, as well as a restaurant, bar, gym, hair salon, conference rooms, cinema room, and lobby areas. The complex includes a few innovative energy-saving systems, among which the use of wastewater from the mineral pools and geothermal energy are used for heating of the hotel. Water supply is ensured through the use of the abundant groundwater through drainage and supplying it for household use and watering of the green areas. All water sinks, showers, toilets, kitchen appliances and washing machines are water-saving.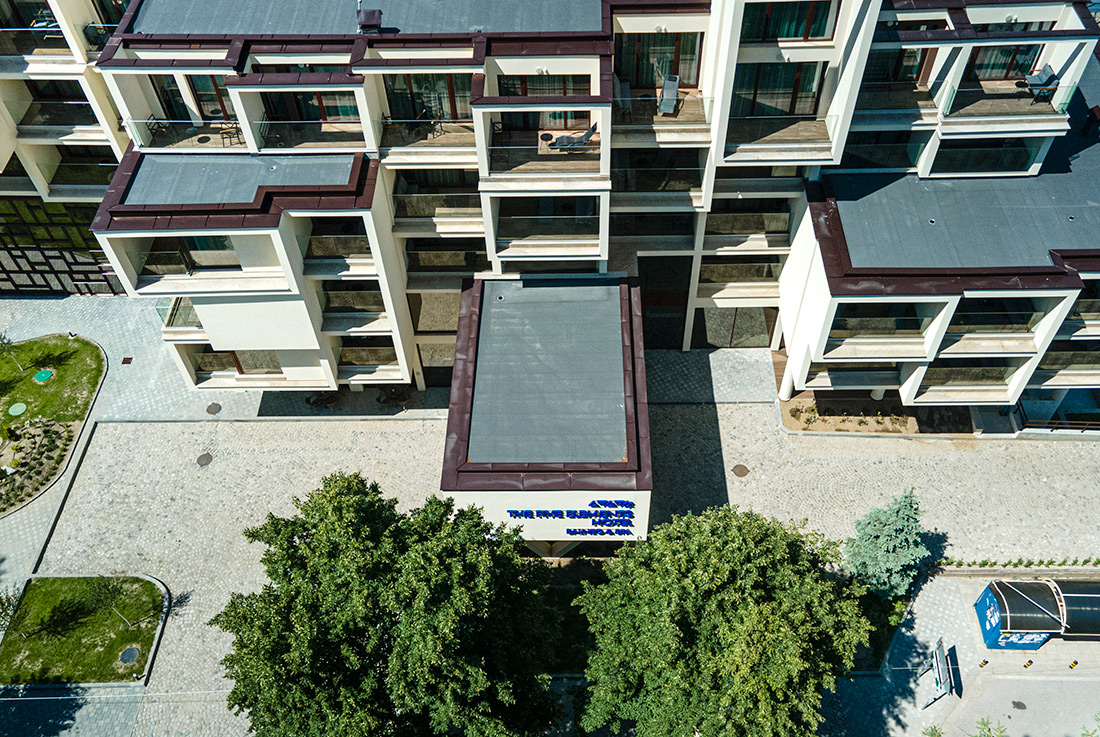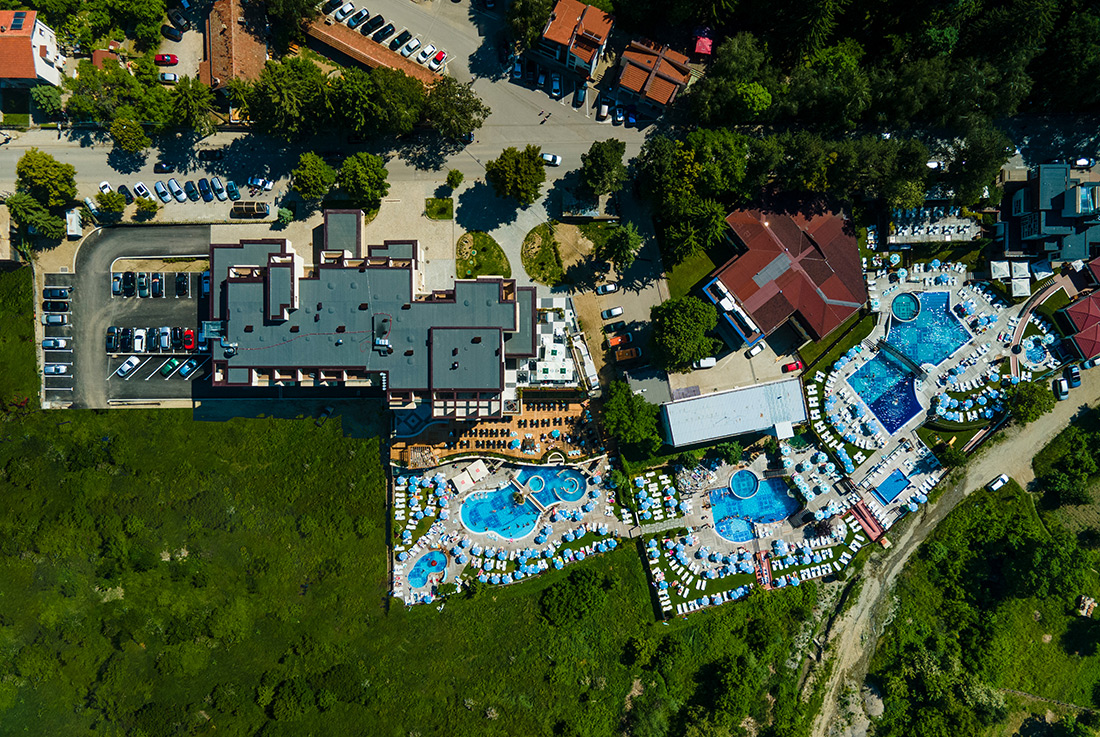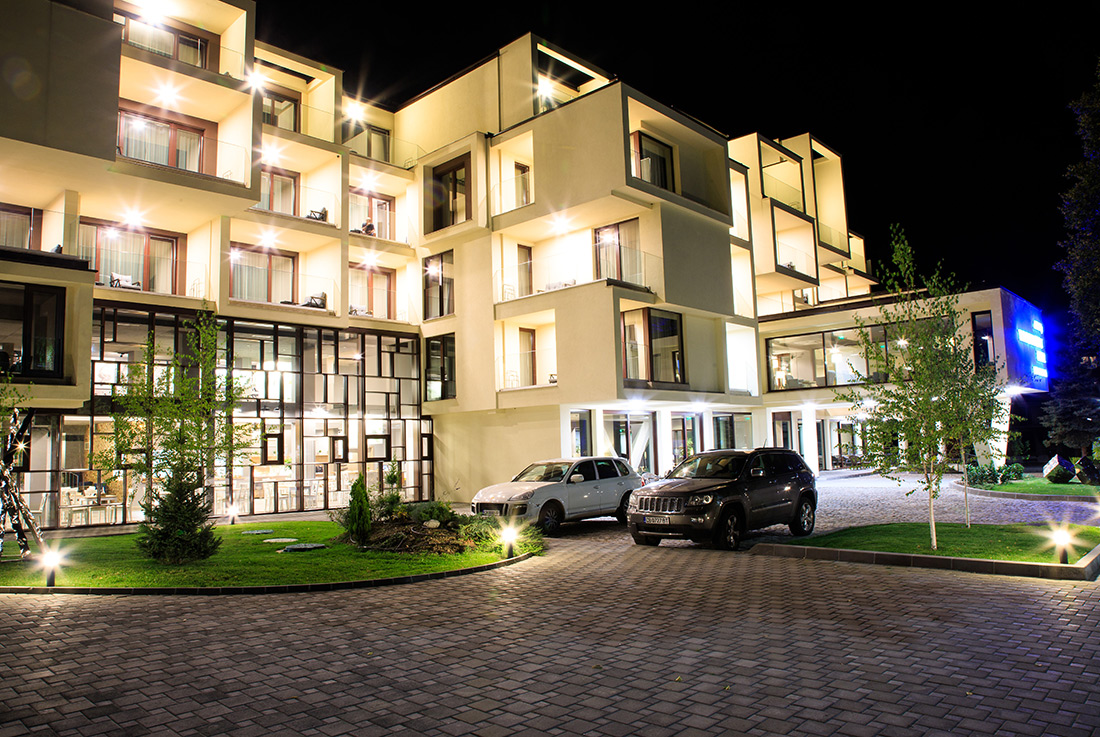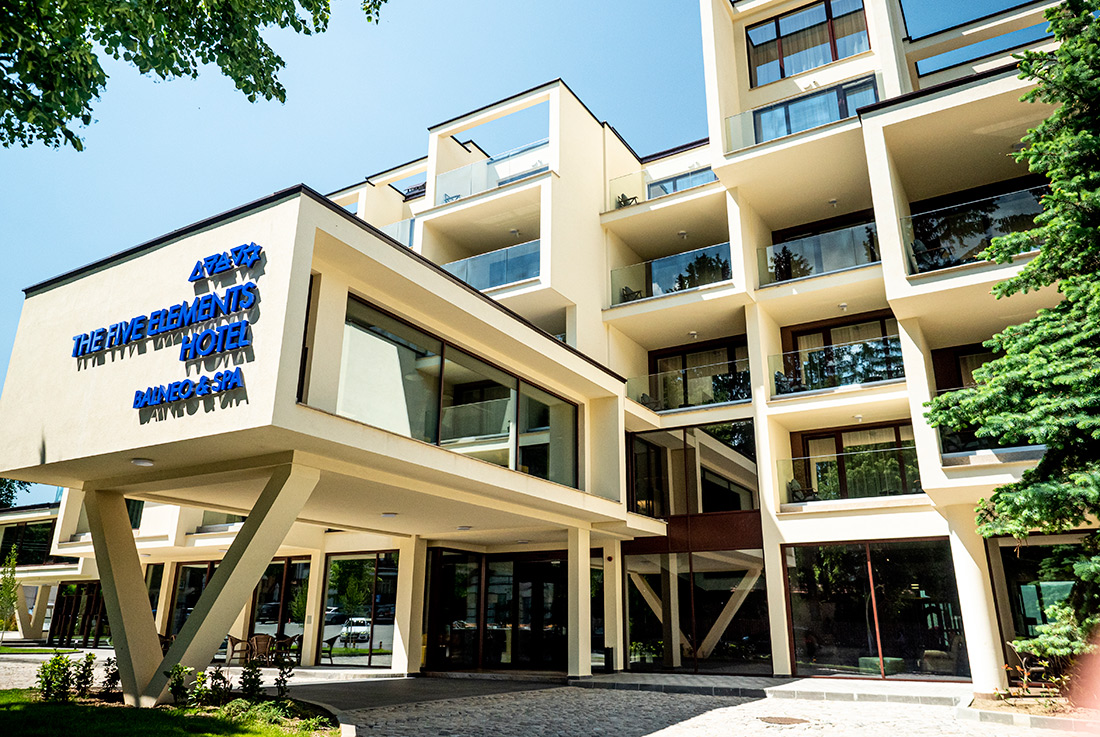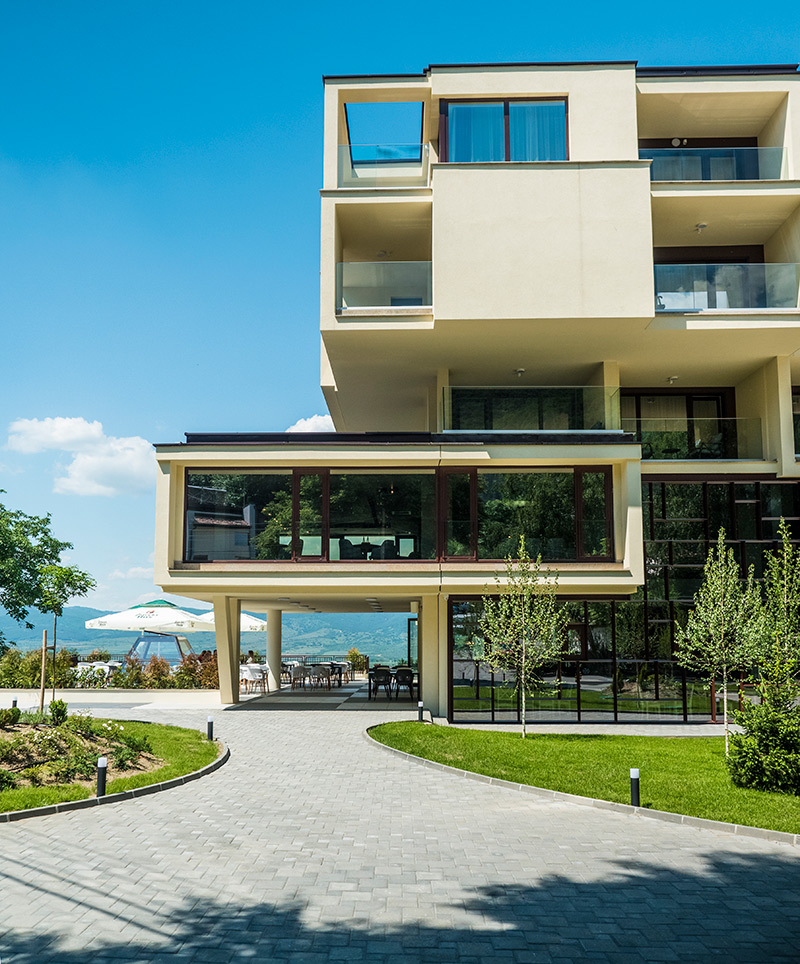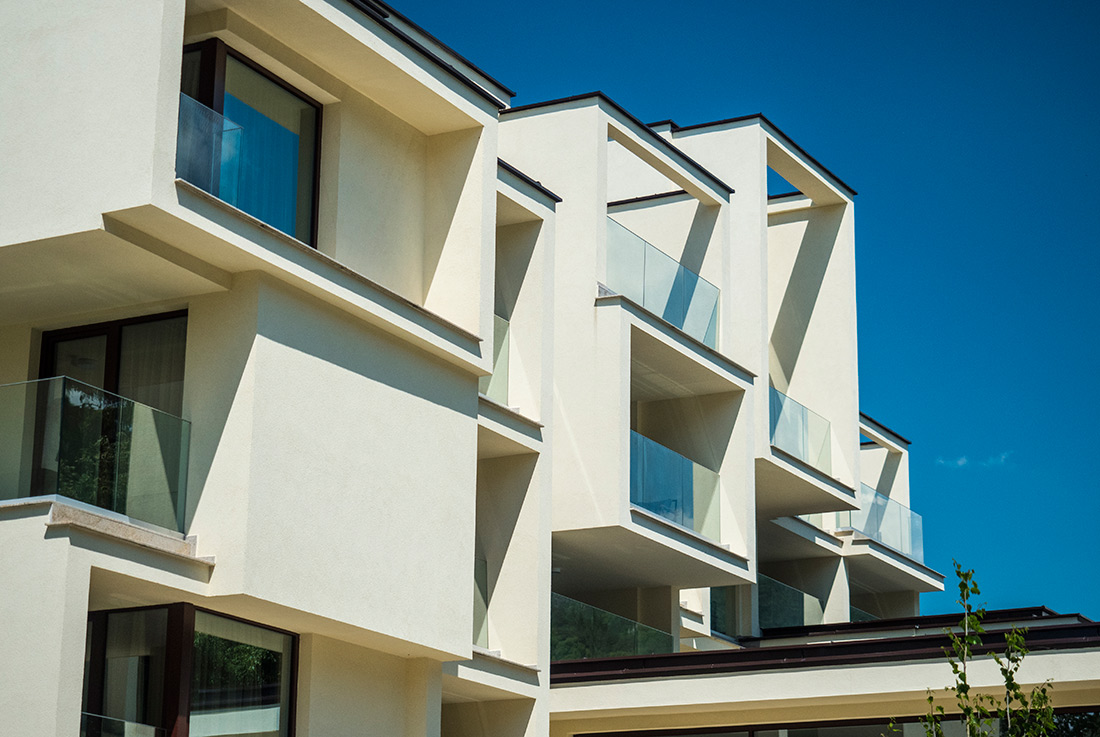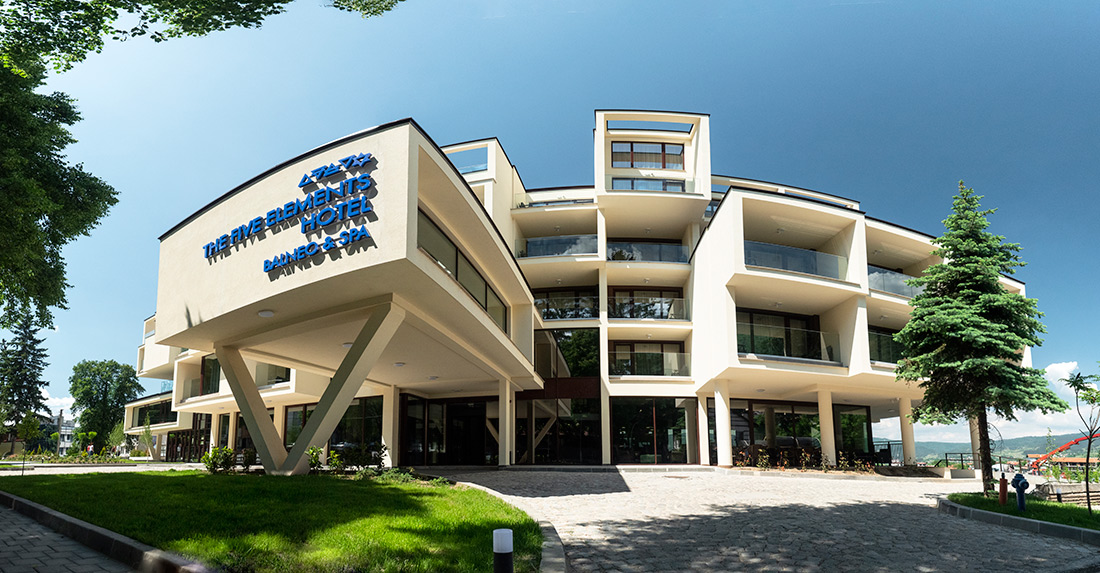 Credits
Architecture
Amfion LTD
Year of completion
2021
Location
Sapareva Banya, Bulgaria
Total area
9.000 m2
Photos
Outframe Media; Nikola Bagarov
Related posts
Powered by