A simple idea for an outdoor furniture. If it rains, the holes let the water disappear fast and the furniture can be used again quickly. Three stools and a table that can be stacked one inside the other. The holes are program and function. They also make the furniture lighter and create the special detail: in the hole-pattern, three feet are created at the edges; the inner diameter of the tube corresponds to the diameter of the hole. A kind of a black hole appears…… all in all… A Bunch of Holes…… to round off the use of the set, we have developed the following accessories that can be docked to the table (the black hole): a tray, a wine cooler, a candle holder and a flower vase.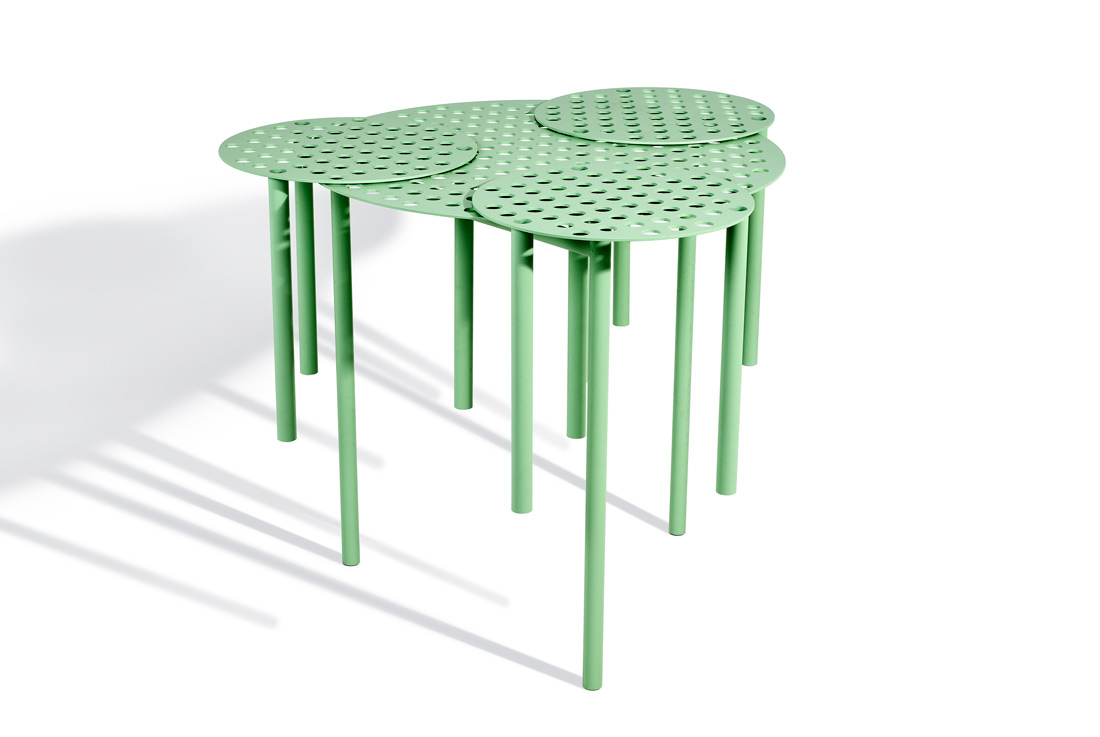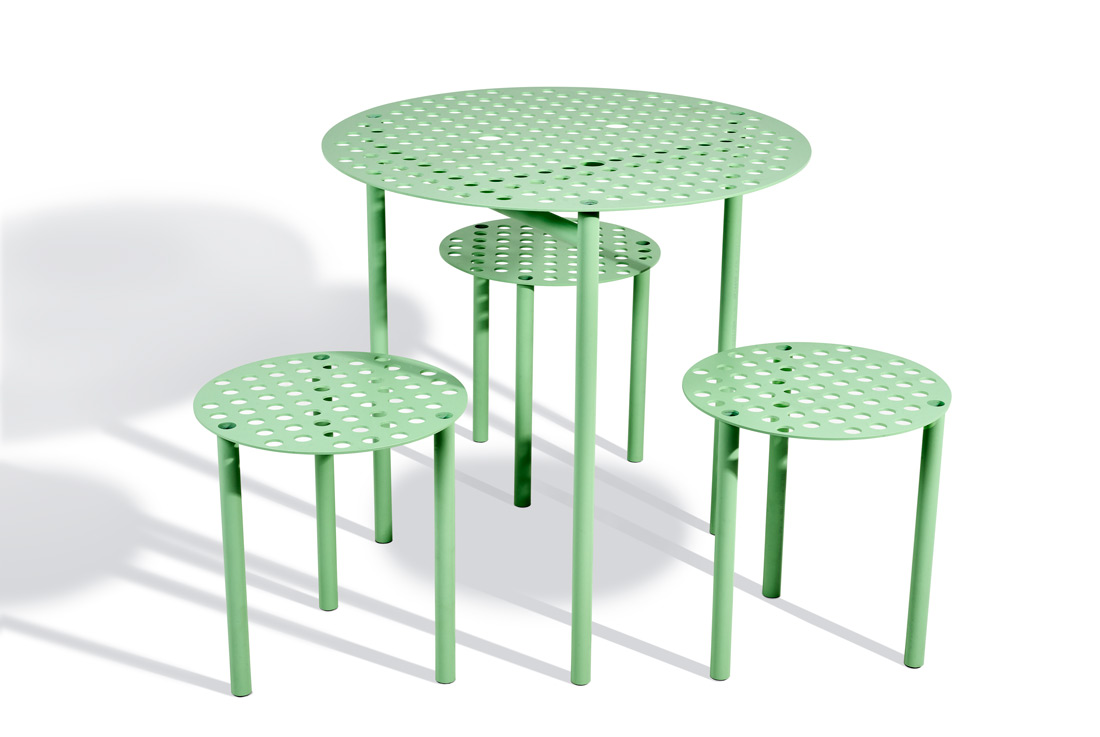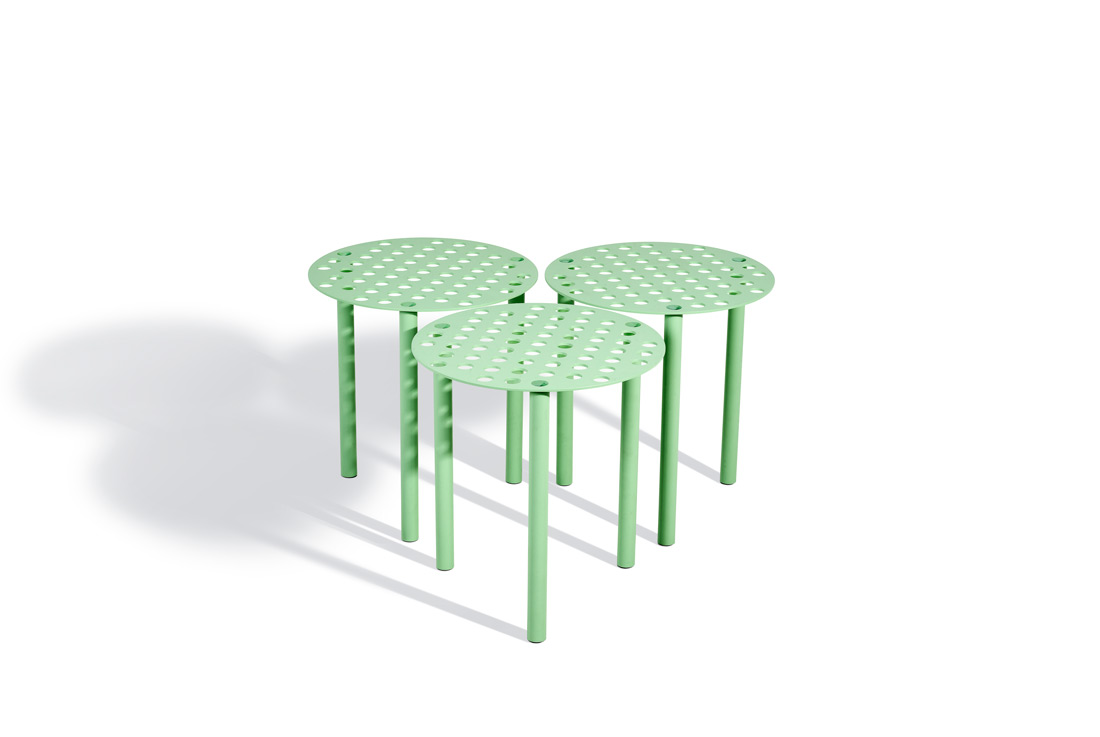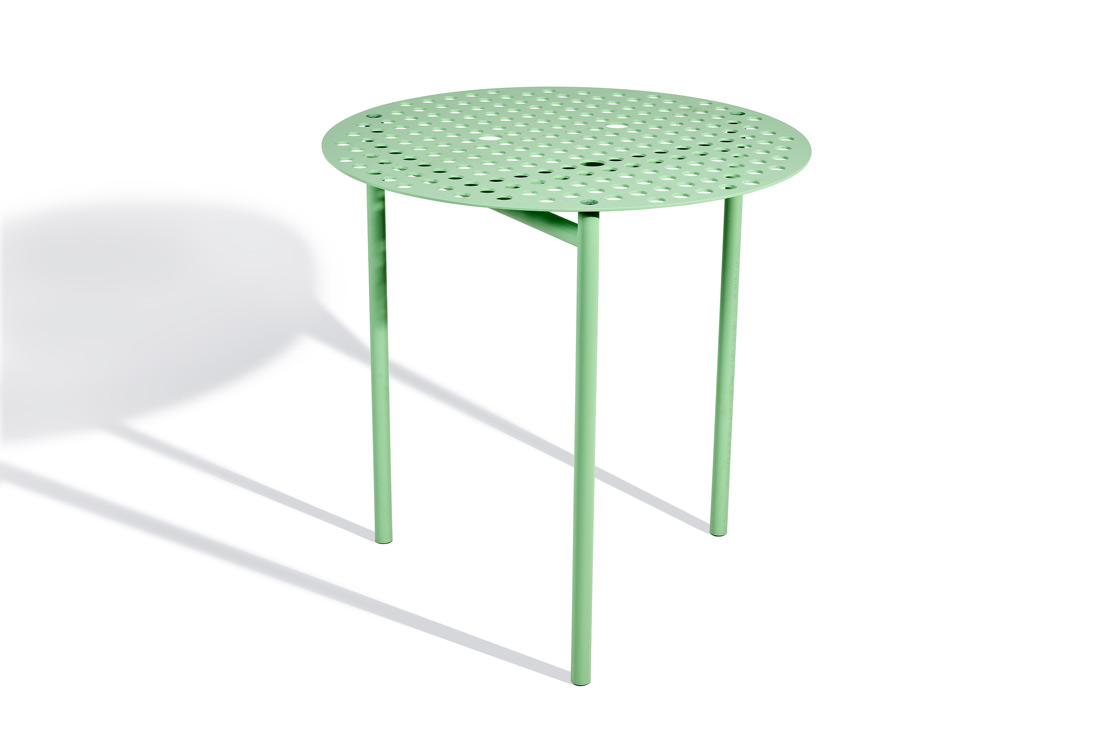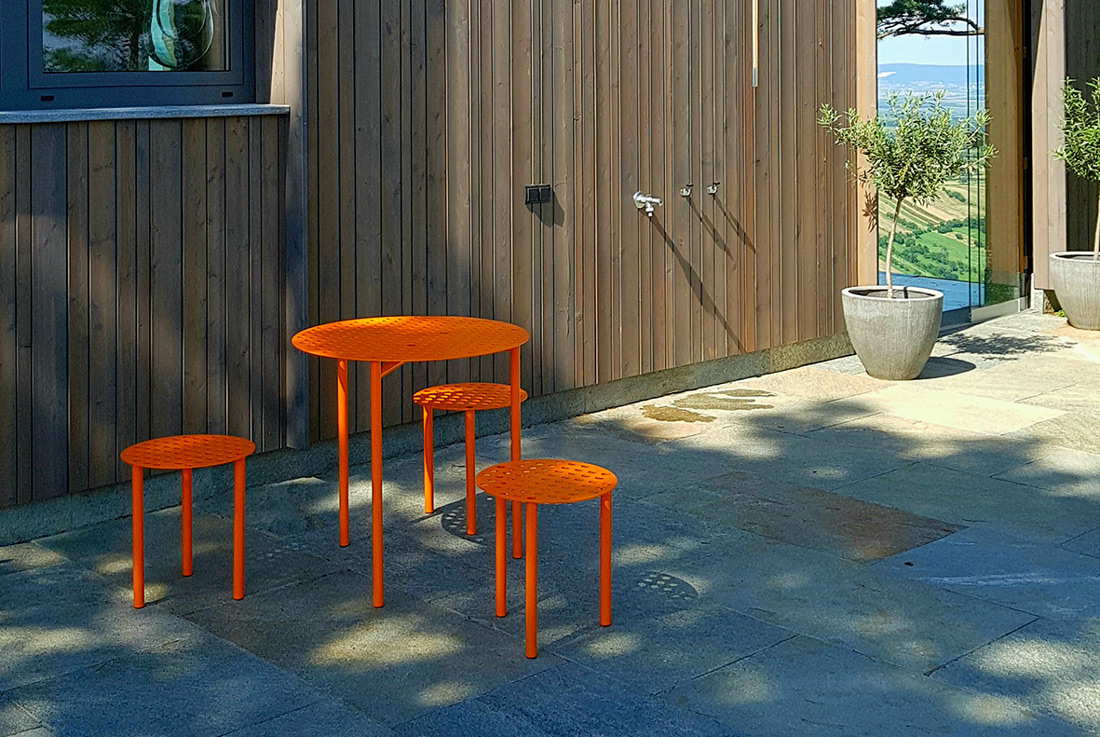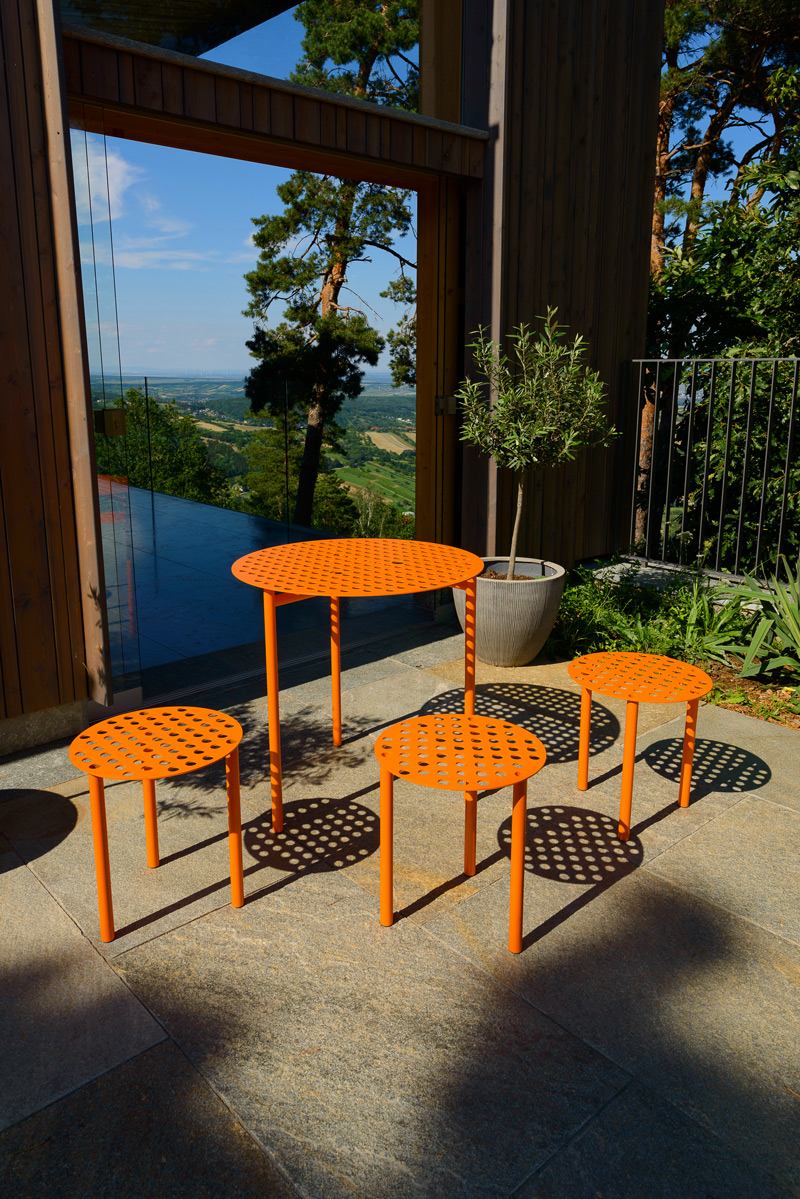 Credits
Design
AID – Architecture & Interior Design; Martin Mostböck
Manufacturer
H+S Zauntechnik G.m.b.H.
Year of production
2021
Photos
H+S Zauntechnik G.m.b.H.
Related posts
Powered by