The office was moved to a former apartment in an old building (build around 1880). The floors and windows are still original and should be preserved. It was quite a challenge to combine the old with the new without getting too eclectic. Gold details and vintage accessories` can be found in every room in the studio. The kitchen floor was completely renewed. The floor was designed by SCHÖNSTIL and was produced custom made to match the kitchen counter in concrete and the cabinets in black. The existing build-in in the entrance area got a fresh colour touch-up and the old fabric has been removed. Instead, there is a black wallpaper with gold and floral elements to refer to the history of this building. Every room is special and is also used to show clients how colours and patterns could be mixed together.
What makes this project one-of-a-kind?
This office shows what SCHÖNSTIL interior studio is standing for: bold colors, wallpapers, mix and match but always in an elegant and stylish way. The entrance build-in (more than 100 years old) got a fresh-up and makes a unique first impression.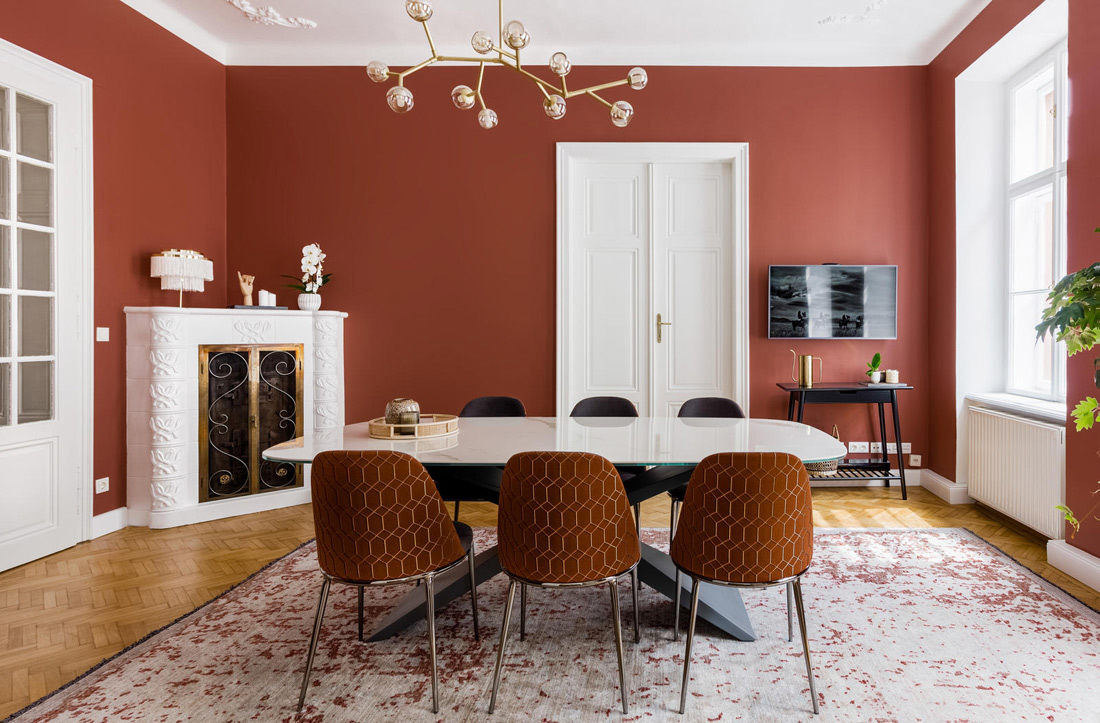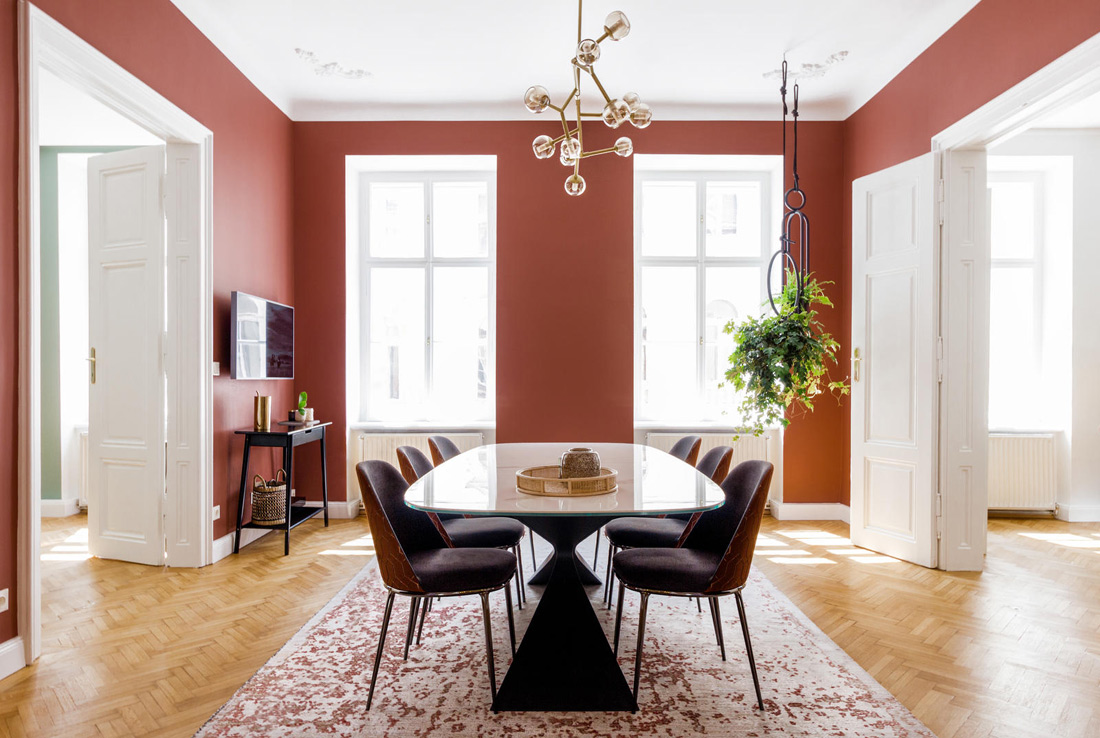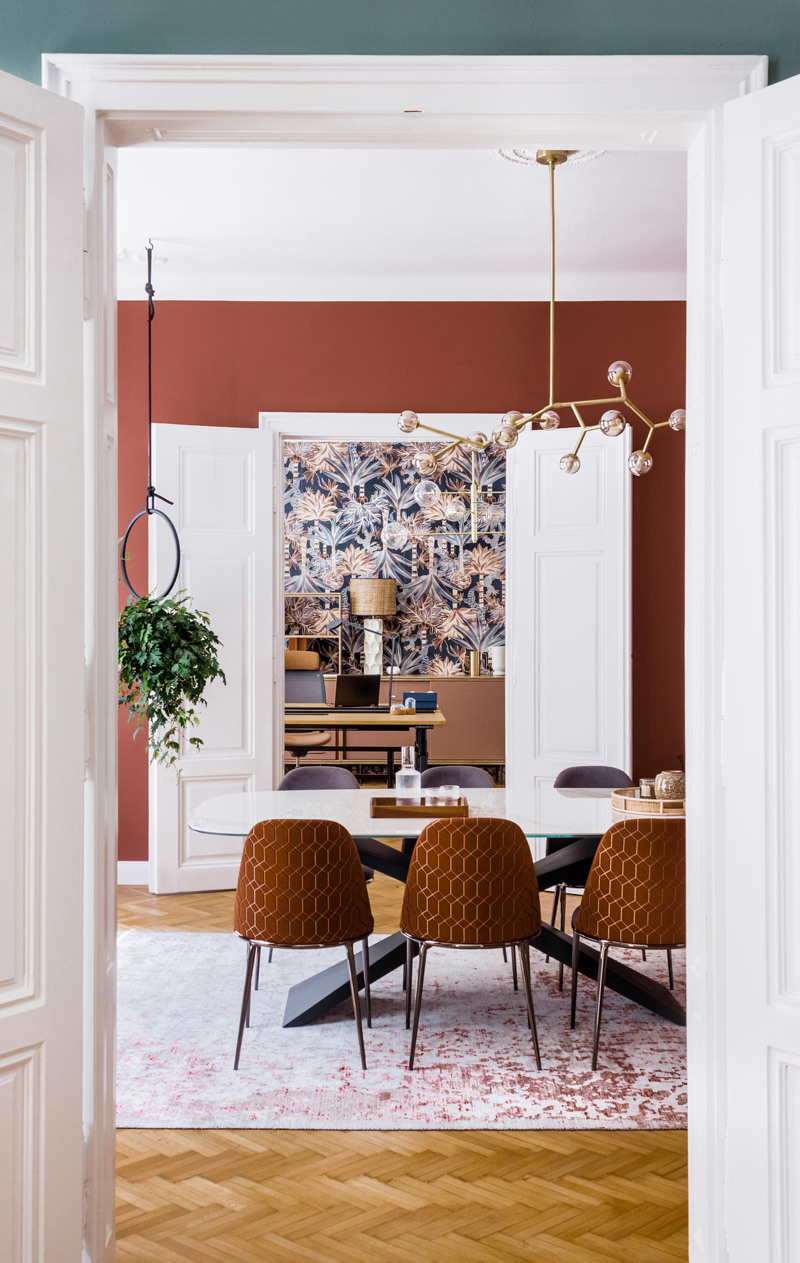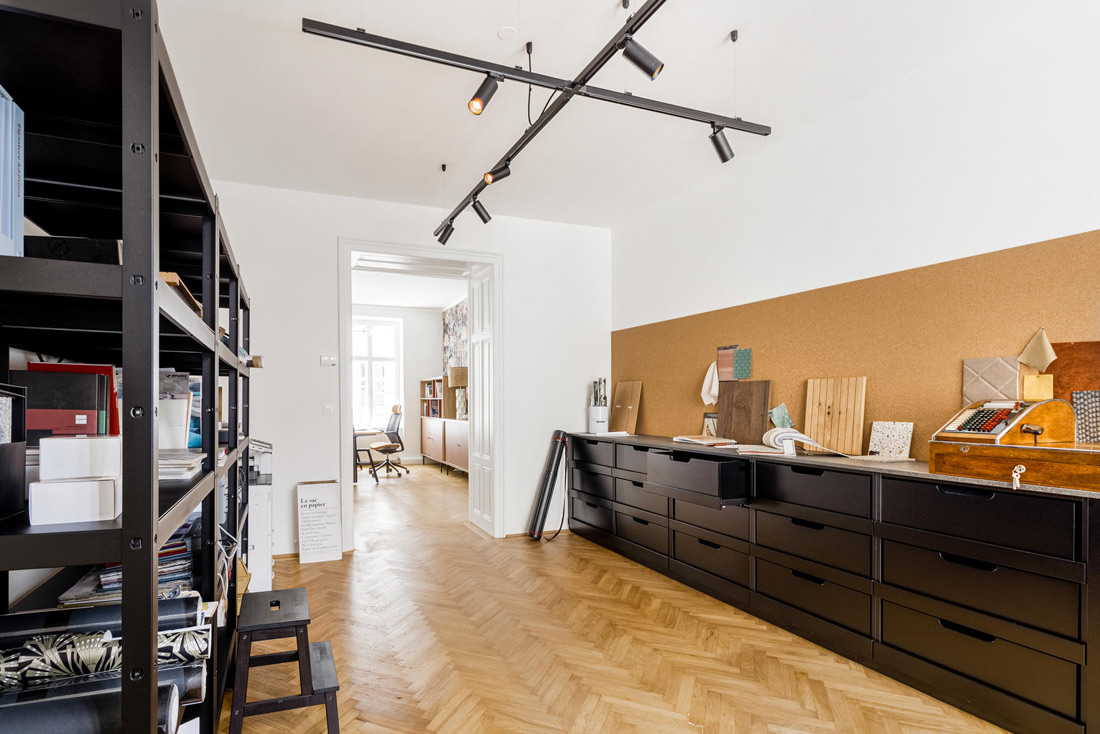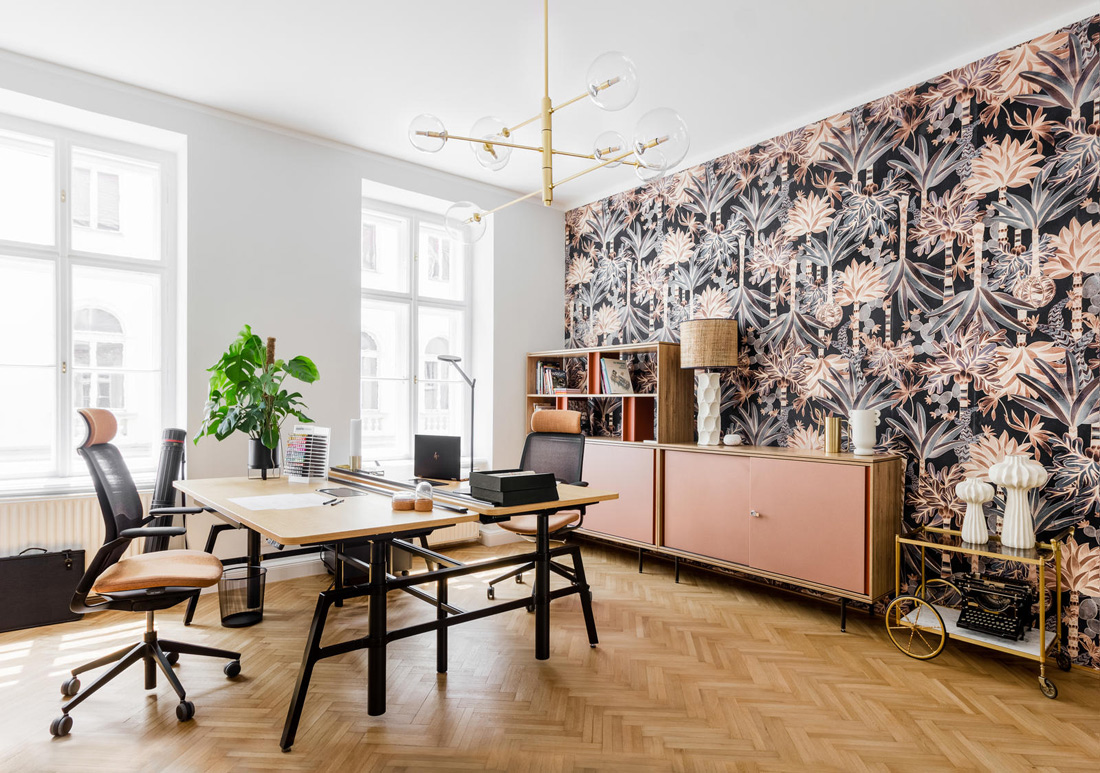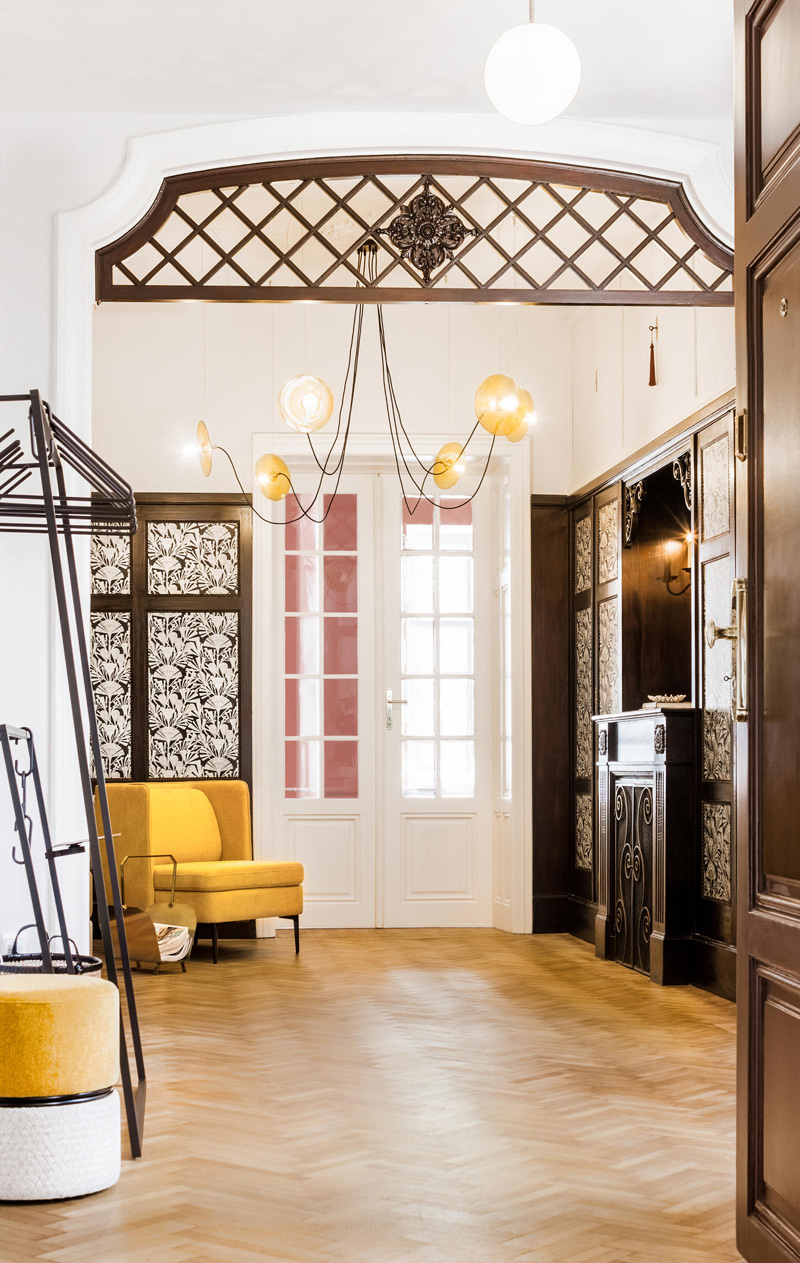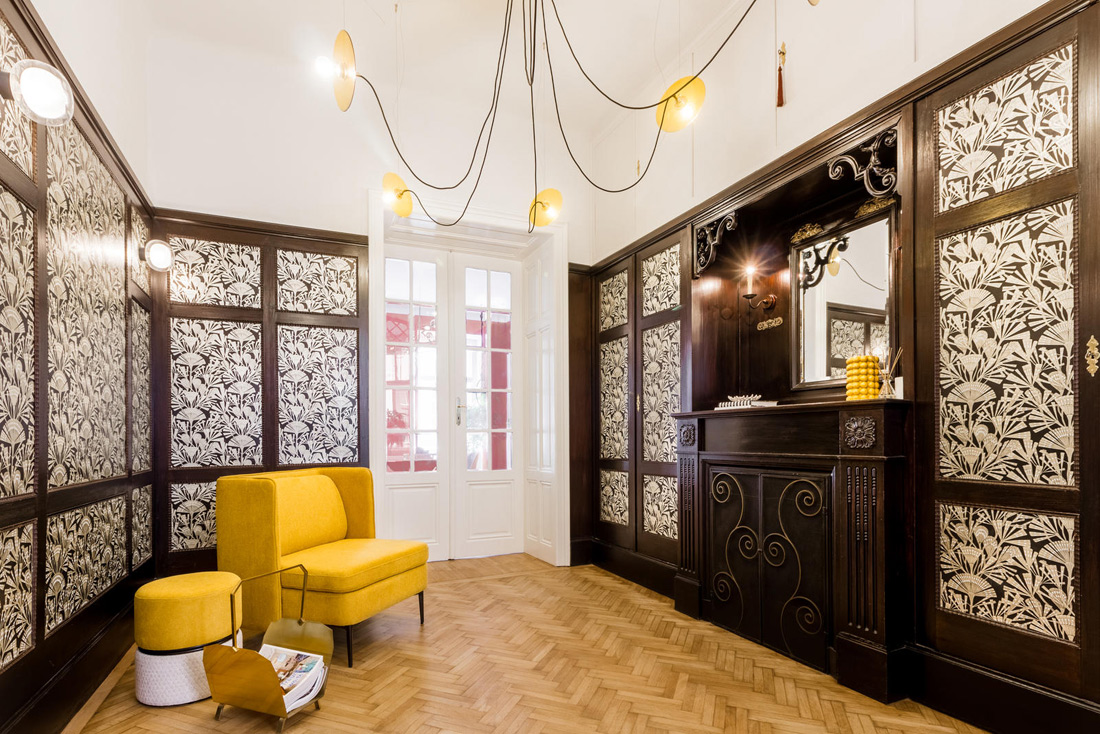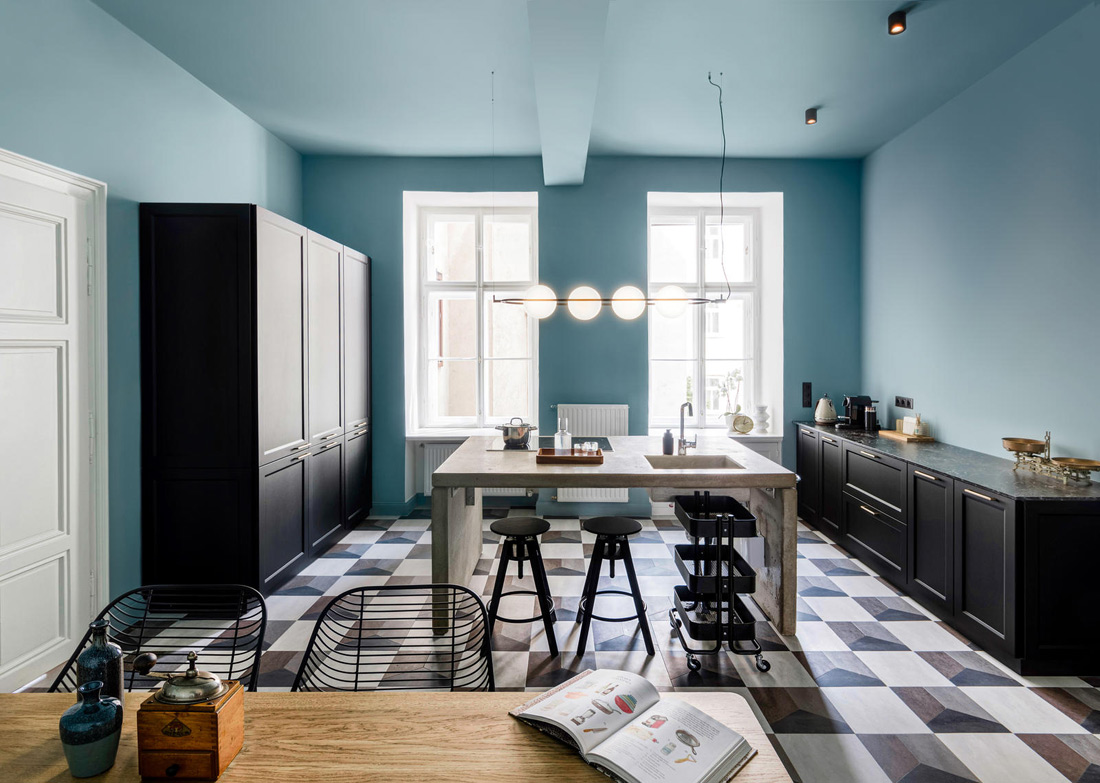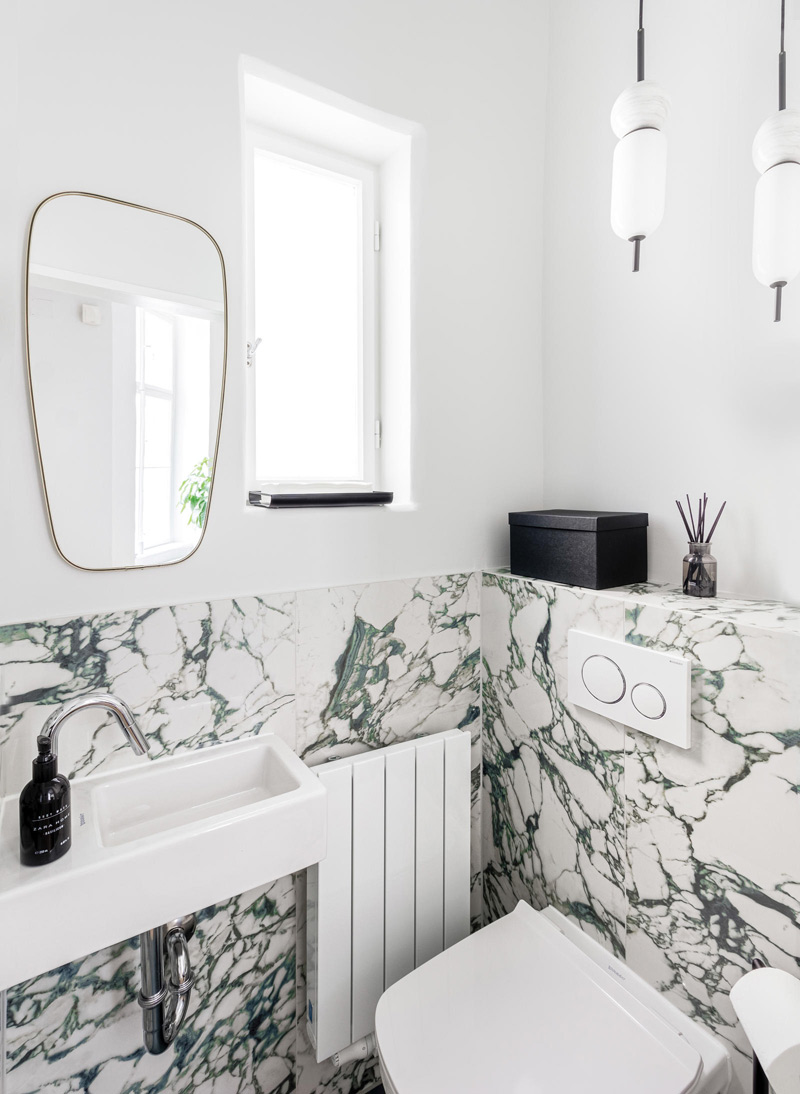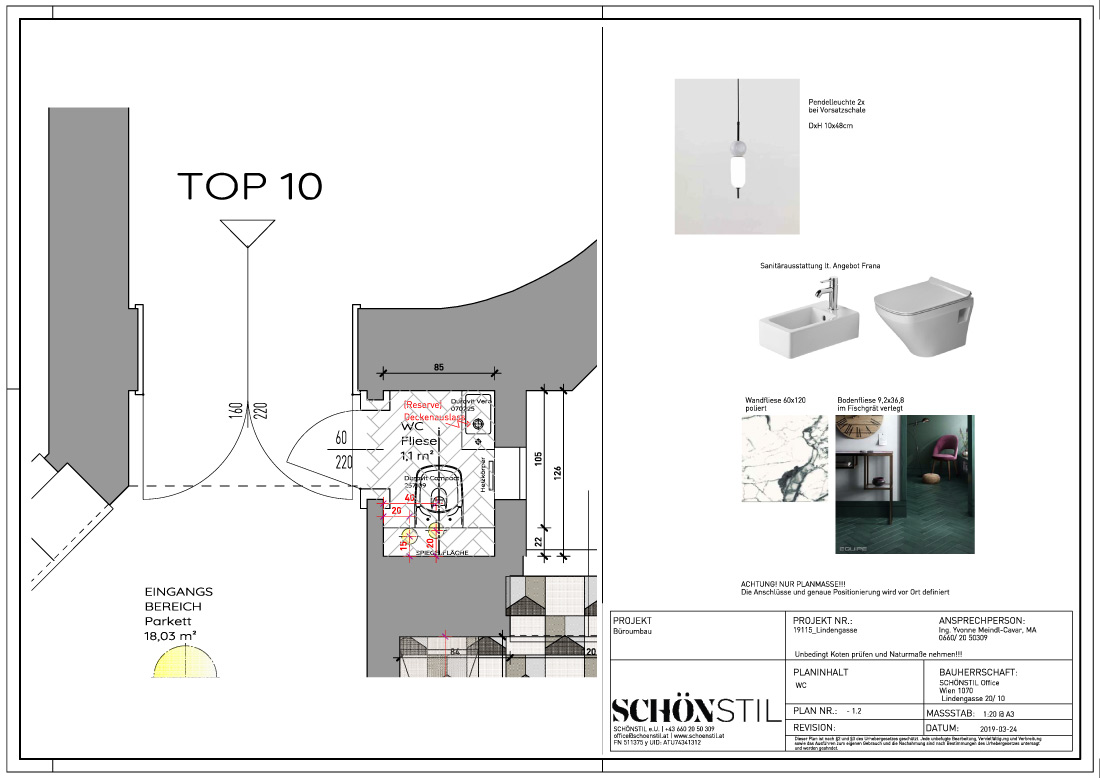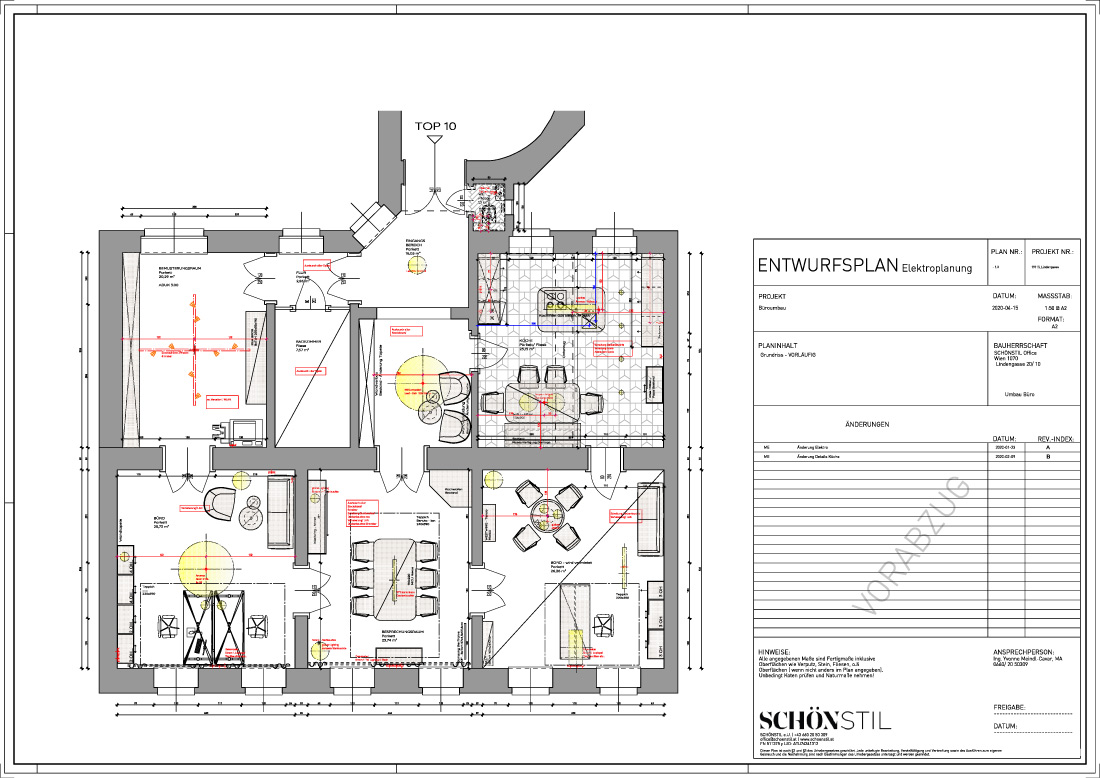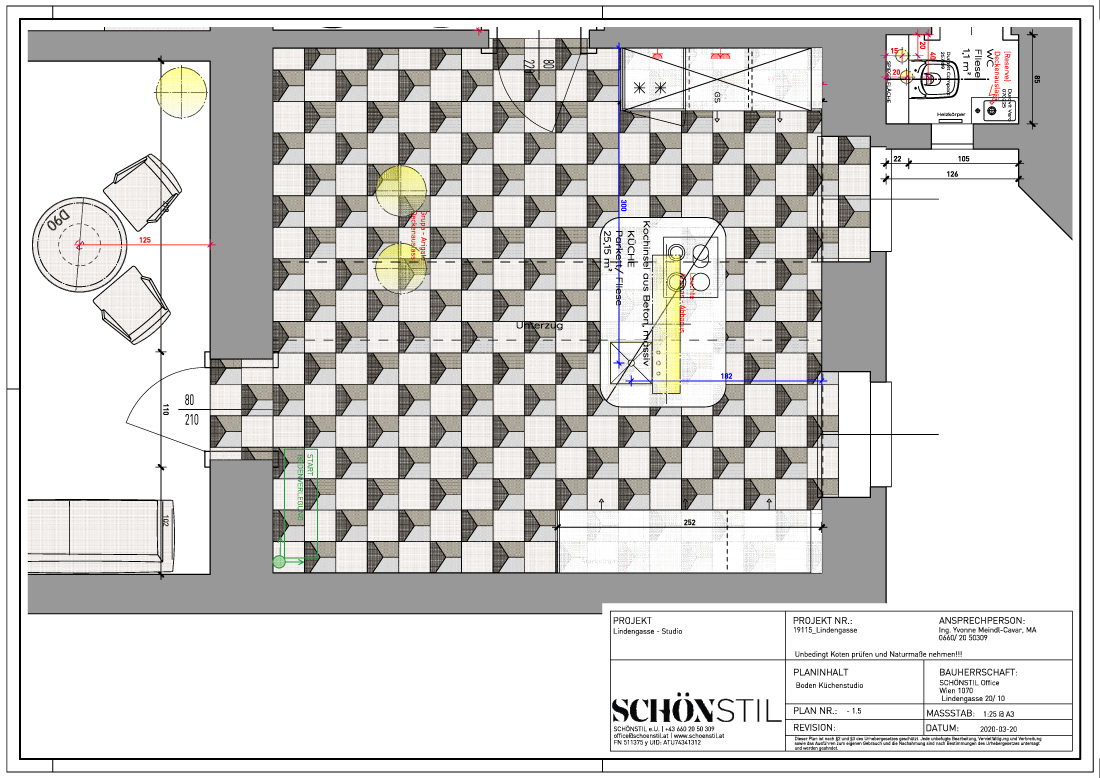 Credits
Interior
Yvonne Meindl-Cavar
Client
own Studio
Year of completion
2020
Location
Vienna, Austria
Total area
160 m2
Photos
Lorin Canaj
Project Partners
Main contractor
BFG Bau GmbH
Other contractors
Ing. Helmut Frana GmbH, Elumine Elektrotechnik, Gümüs Suayip, Schröder Küchen GmbH & Co. KG, Duravit, 41zero42 s.r.l, Vintage, MyHomeCollection, Midj S.p.a., Aromas lighting, VP Interiorismo, Das beste licht, Amtico, Londonart Srl, Eijffinger BV
Related posts
Powered by