Similarly to the asian cuisine. Our approach to creating the interior of Oyshi was based on contrast of sharp oppositions. Contradictions in scale, colour and purpose improve orientation and enhance dramaturgically elaborate movement through space. Newly created arc lines on construction openings correct initial austere space and better convey the singular identity of the location (at the castle hillside). The entire space works as a background, a sort of canvas for lively culinary experience.
What makes this project one-of-a-kind?
Contrast, purity, simplicity, materiality, sincerity, cultivation.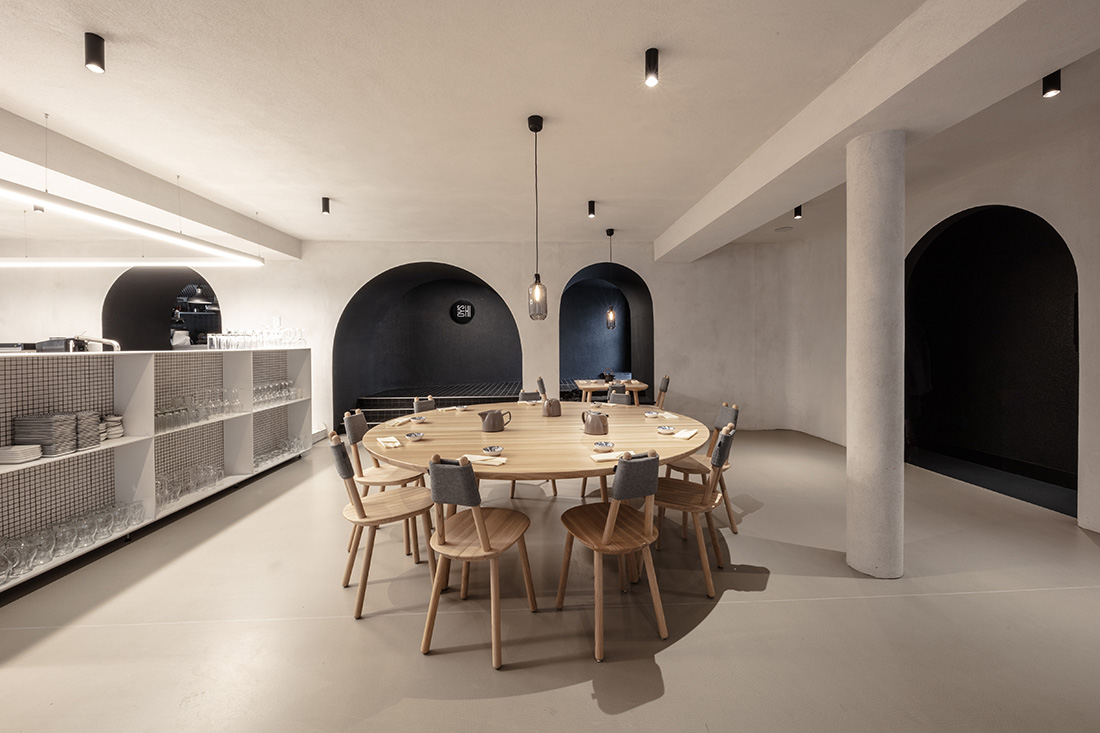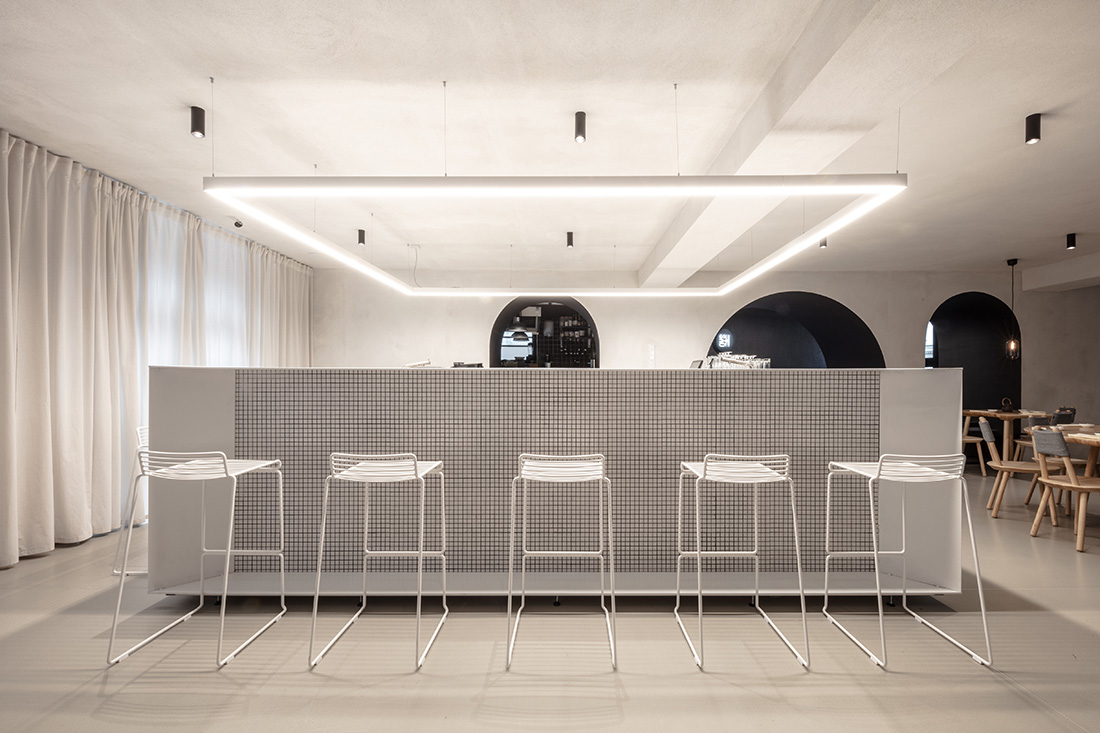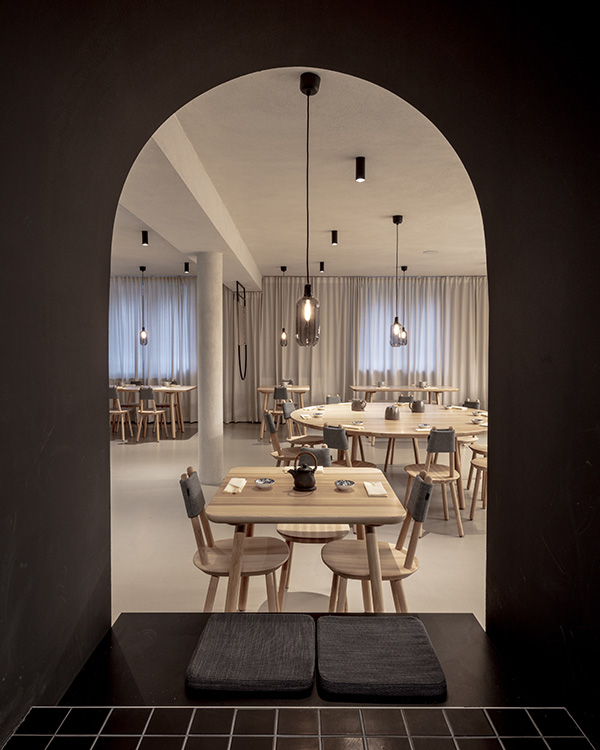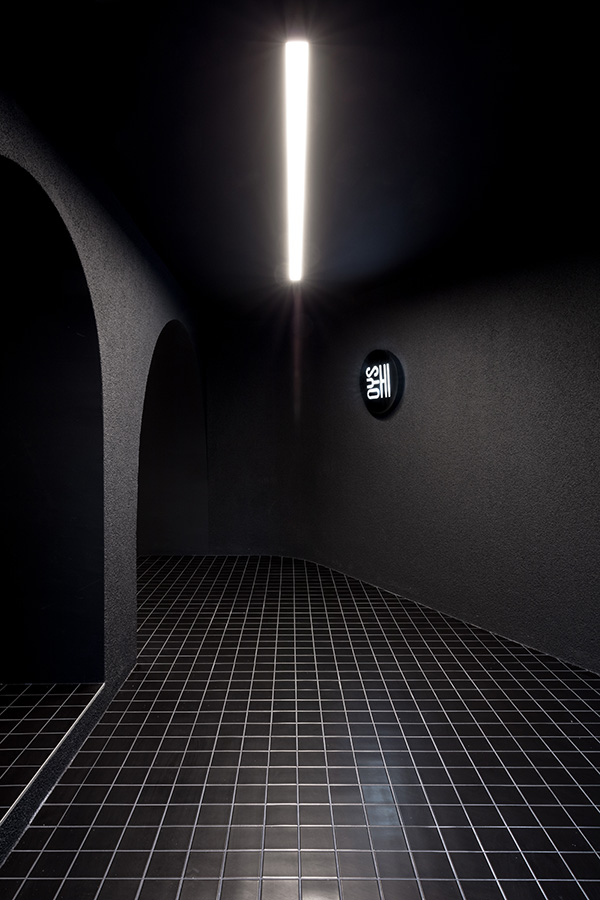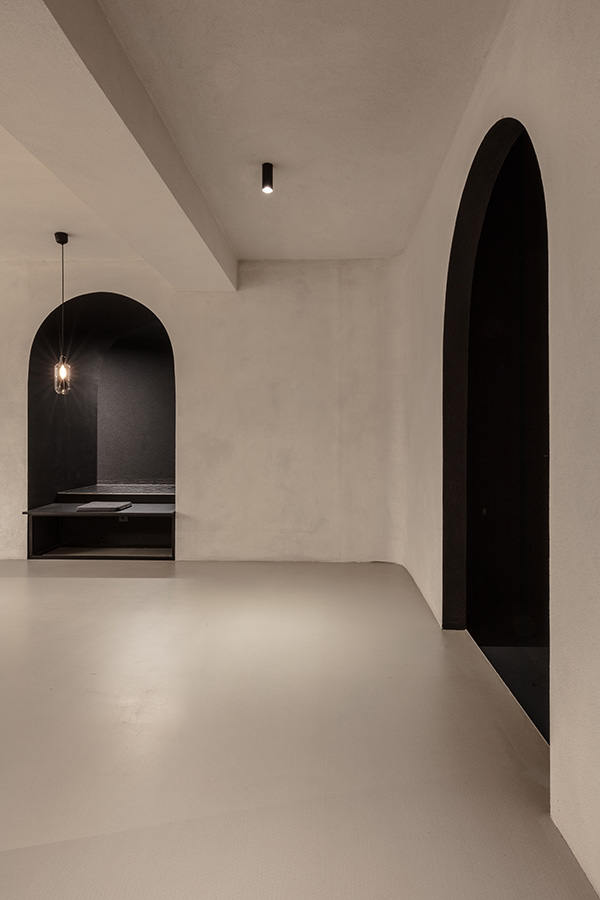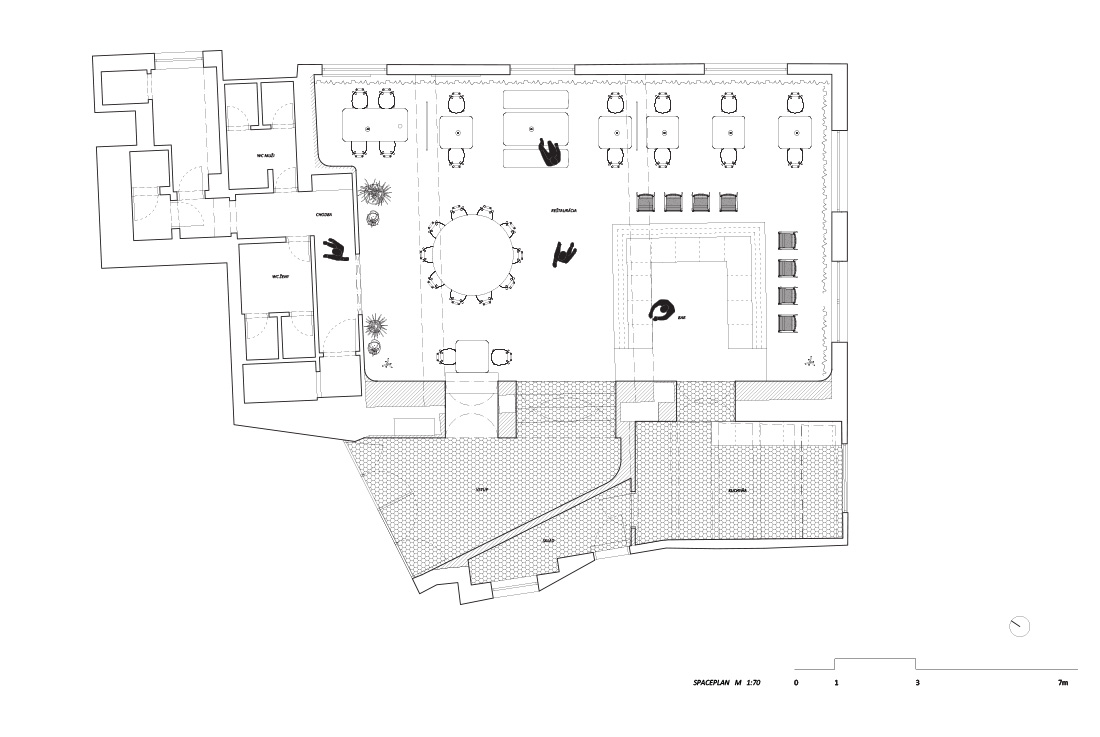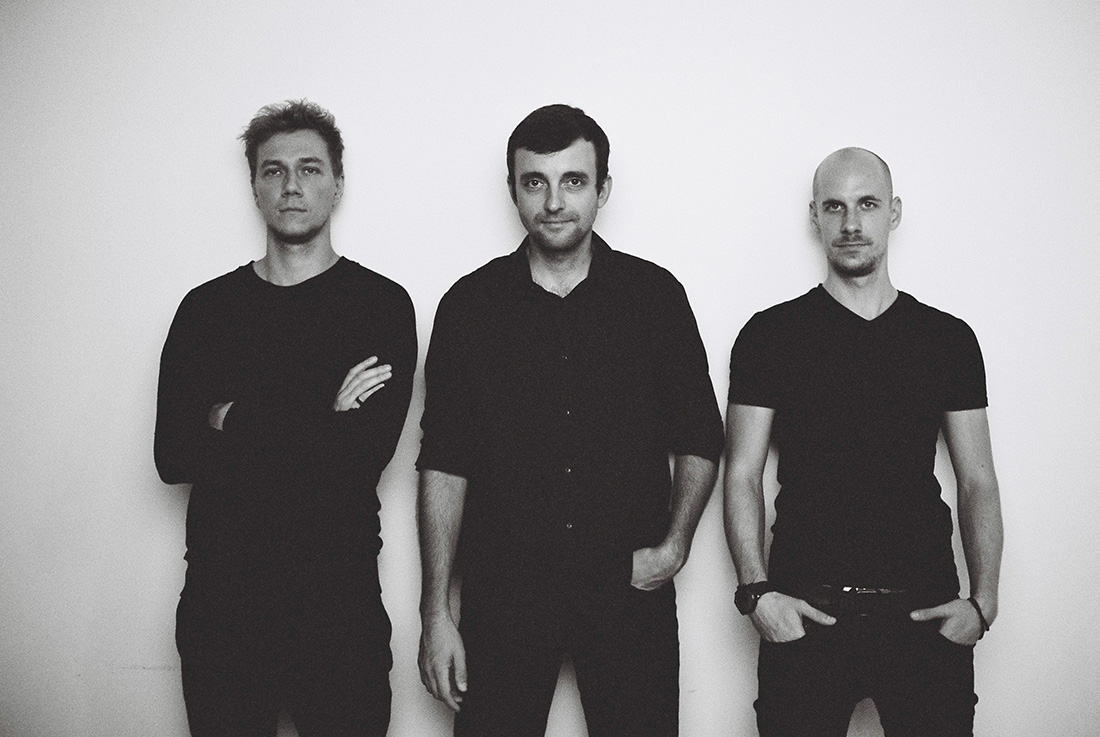 About the authors
We are young architects who like various architectural scales and tasks. Basically we like architecture and together with our clients we want to create original piece of space. Our work is defined by sincere materials, spacious areas full of light and respect to surroundings and time. Ecology, sustainability and minimalism are basic elements in our creative process.
FILE
Authors: Hubinský x Kuklica x Smerek architekti; Juraj Hubinský, Peter Kuklica, Martin Smerek
Client: Extra recruitment s.r.o.
Photos: Lousy Auber
Year of completion: 2018
Location: Trenčín, Slovakia
Total area: 80 m2
Text provided by the authors of the project.