Mazut craft beer shop is an underfloor of submarine with steam punk elements of interior. Every piece in project is a carefully selected and placed in the best position. Many items used in the project are used military items, which give authenticity to a submarine. Rotating boat propeller on the main wall with lamps, blue light throughout the space and winch with bulbs, gives visitors a unique feeling.
What makes this project one-of-a-kind?
It is just simply unique.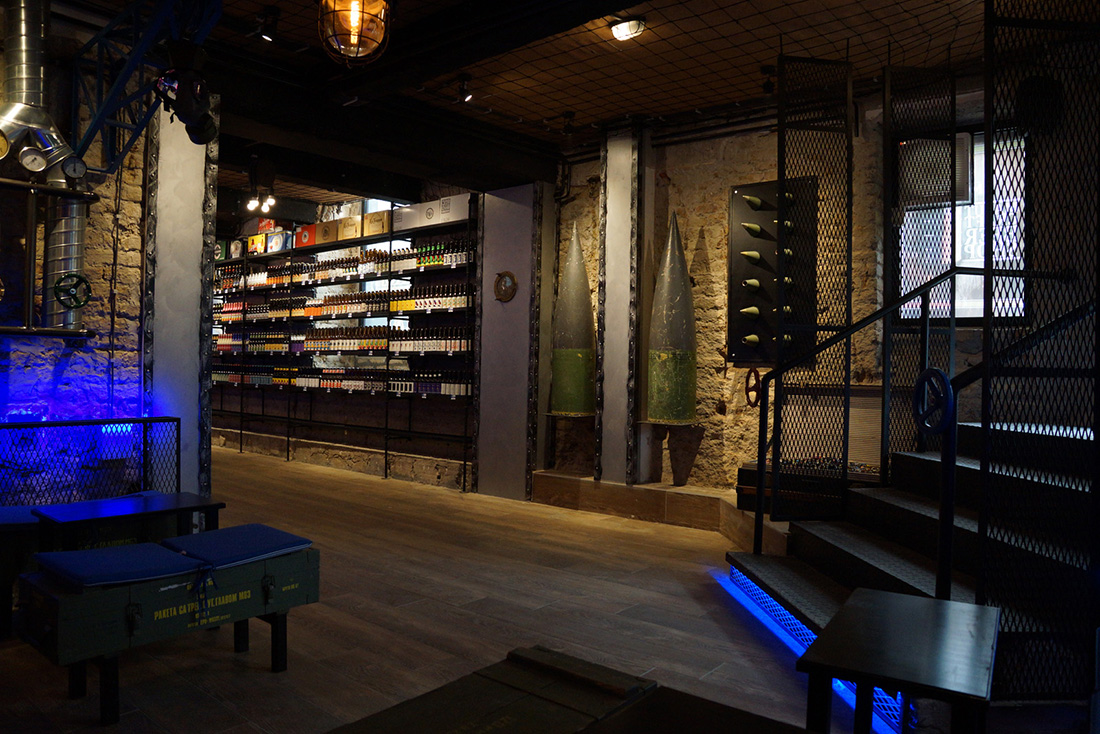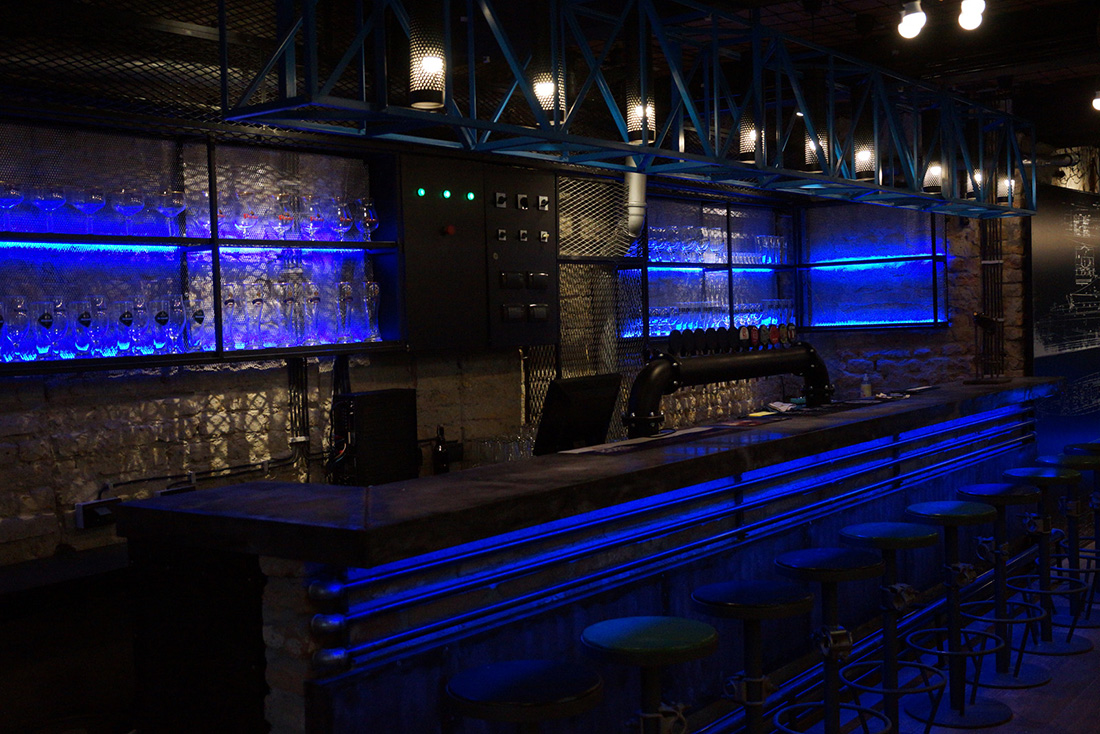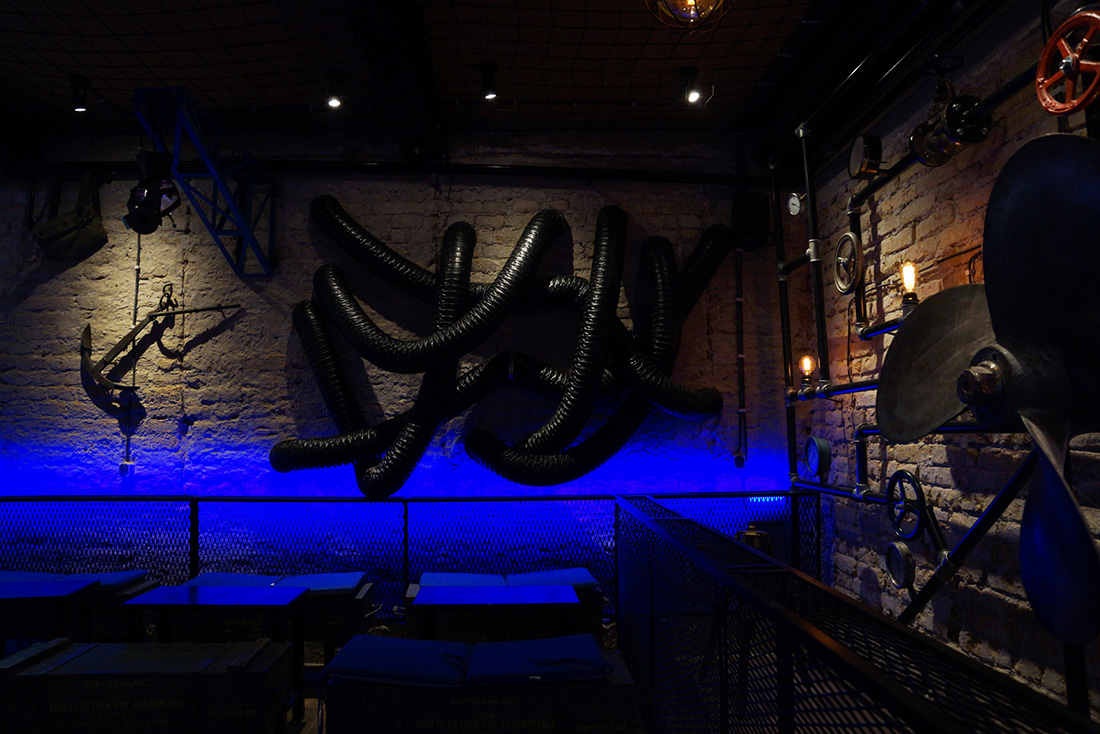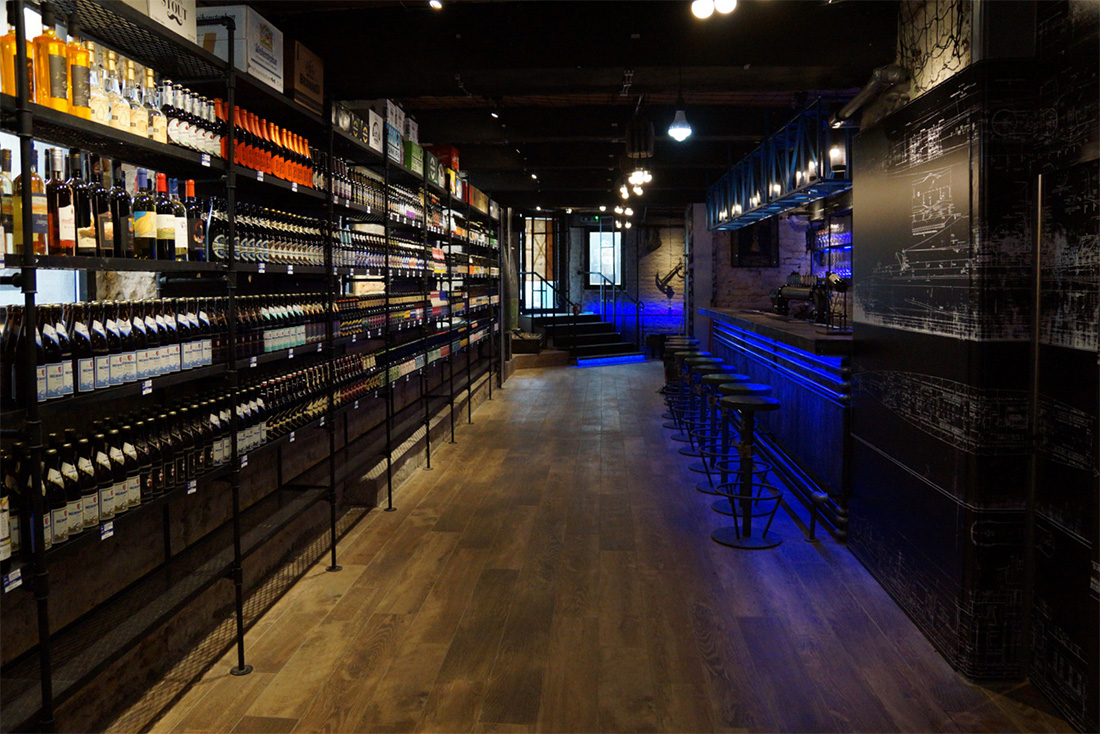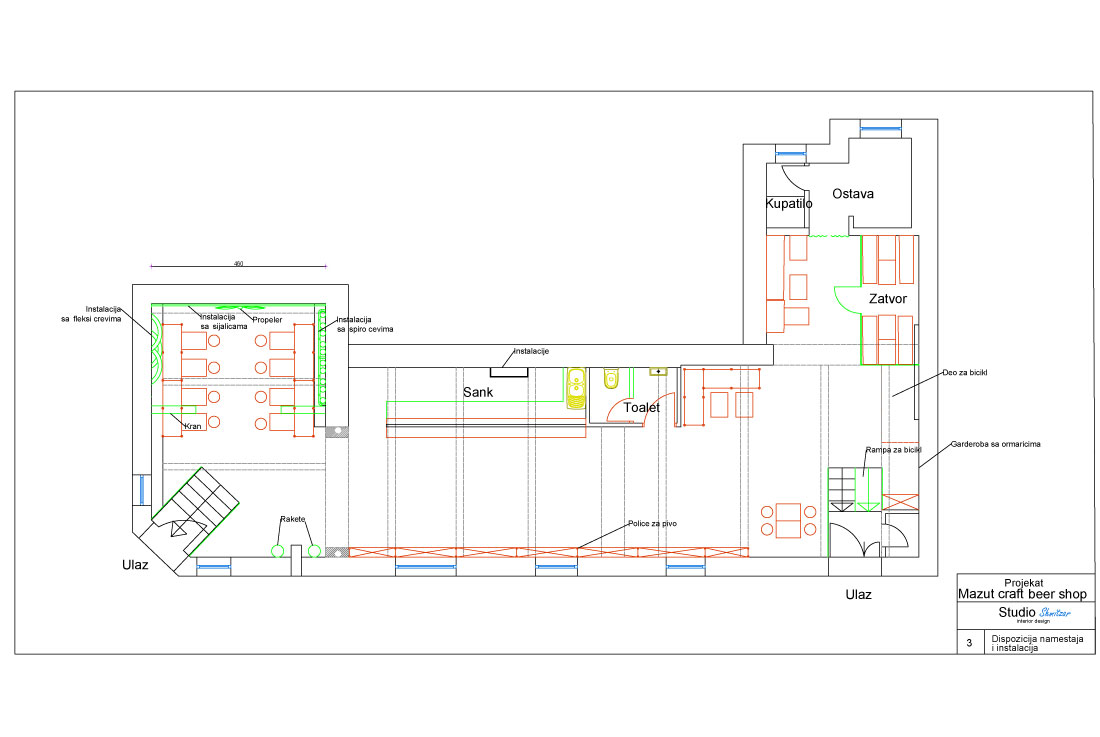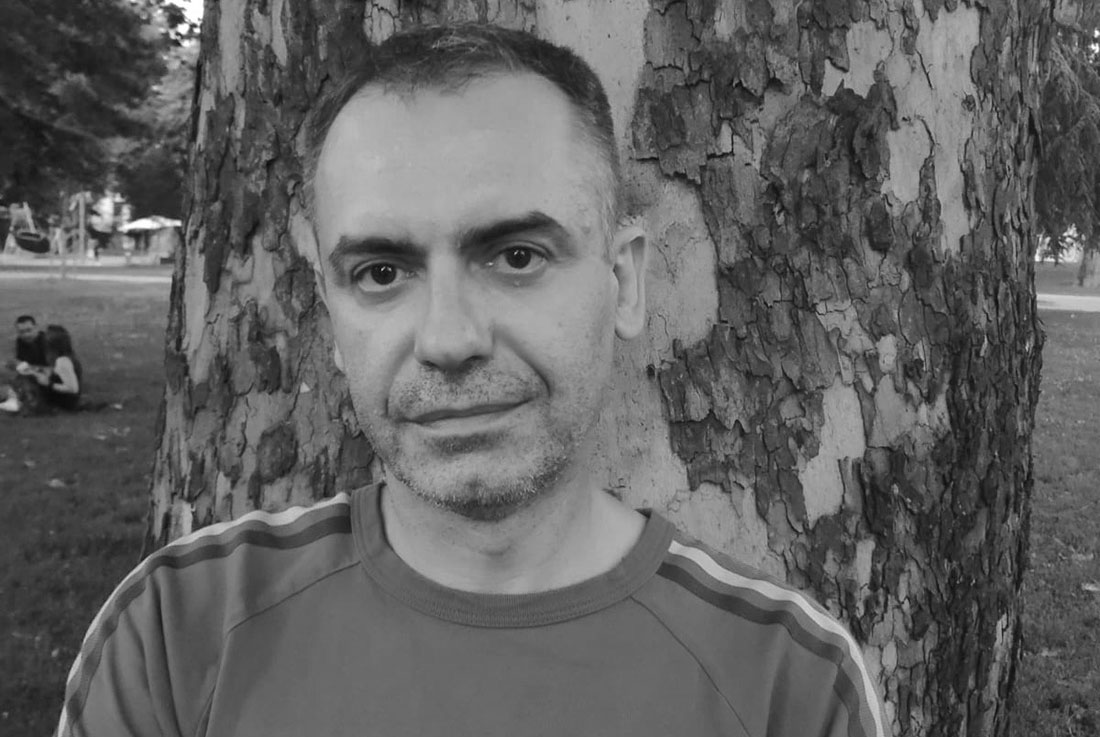 About the authors
Studio Shmitzar interior design is a small studio, that likes creating specific projects with many details of contradicting genres in the space.
FILE
Authors: Miša Radumilo; Shmitzar Studio
Client: Mazut Pub
Photos: Miša Radumilo
Year of completion: end 2017
Location: Novi Sad, Serbia
Total area: 100 m2
Text provided by the authors of the project.