The Mado Fusion restaurant is located in downtown area of Tirana, Albania. The main challenge for us was to create an interior design inspired by Japanese culture, materials and style, and we have made this by transforming an existing old restaurant. We had to preserve some of the existing elements of the site.
In order to create the feeling of being in a green garden outside, in a warm, pleasing and calm place, we have selected quite natural materials; have used many wooden elements, including some metal ones, along with much greenery and warm lighting.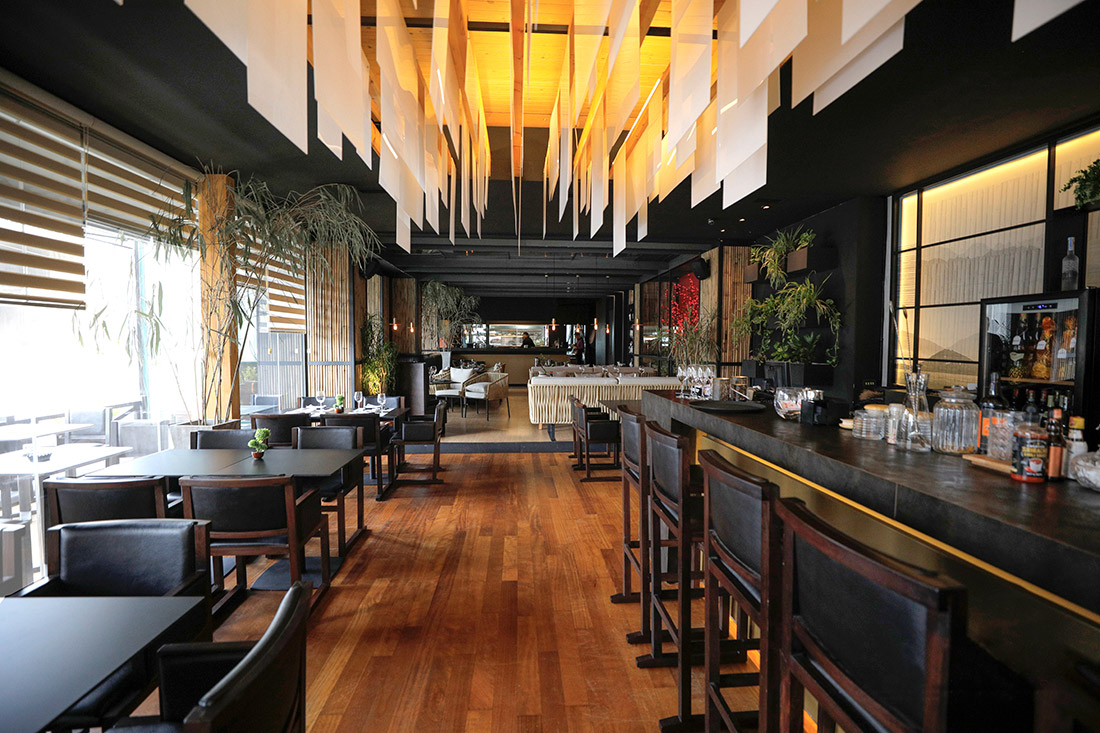 In this project, we have used a lot of bamboo in vertical elements, as part of the Asian tradition. All the columns and walls are covered with bamboo trunks, creating an enclosure in golden colour, providing warmth, simplicity and serving as decoration, as well.
"The red window" is the element of this project that we are very fond of. Inspired by the rich Japanese symbolism in garden art and poetry, we decided to bring the red as an element of calmness and balance. In a space with neutral and masculine lines, the admired view of beauty and rich in colour represents the feminine. In addition, the furniture is chosen of the outdoor design style, some of it is made precisely for this project.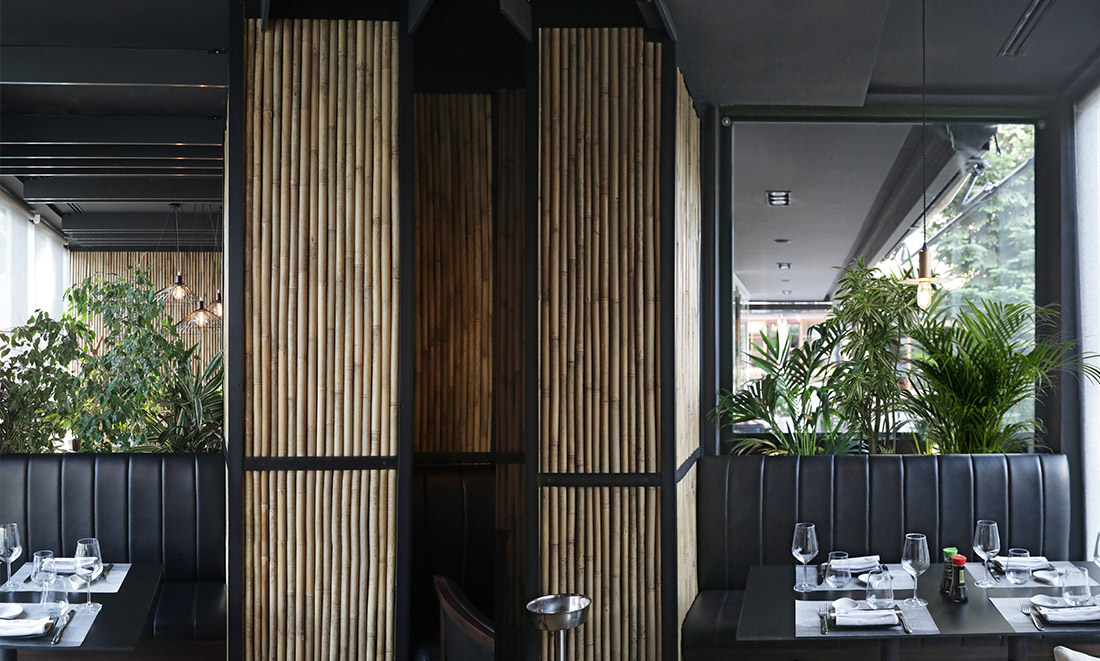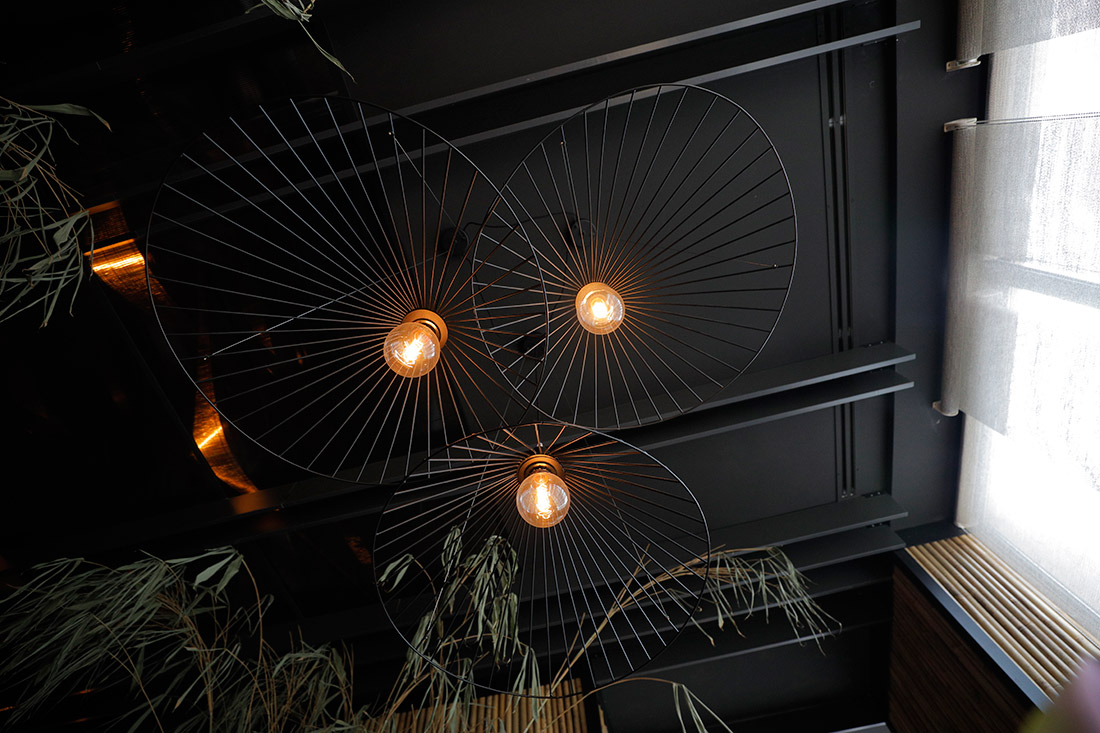 What makes this project one-of-a-kind?
The special thing of Mado restaurant is the feeling that you have when you are inside, that of being in an external Japanese garden, although the restaurant is located in a very urban area. The indirect and warm lighting, the wood finishing, the presence of greenery and other textures that are used, the specially selected furniture, all give you the sensation of being in a welcoming and appealing Far Eastern environment.
Also a special, unique element of this project are the white plexiglass sheets, hanging from the ceiling in different, overlapping rectangular sizes, appearing as a lighting element and that help create a pleasant and inviting atmosphere.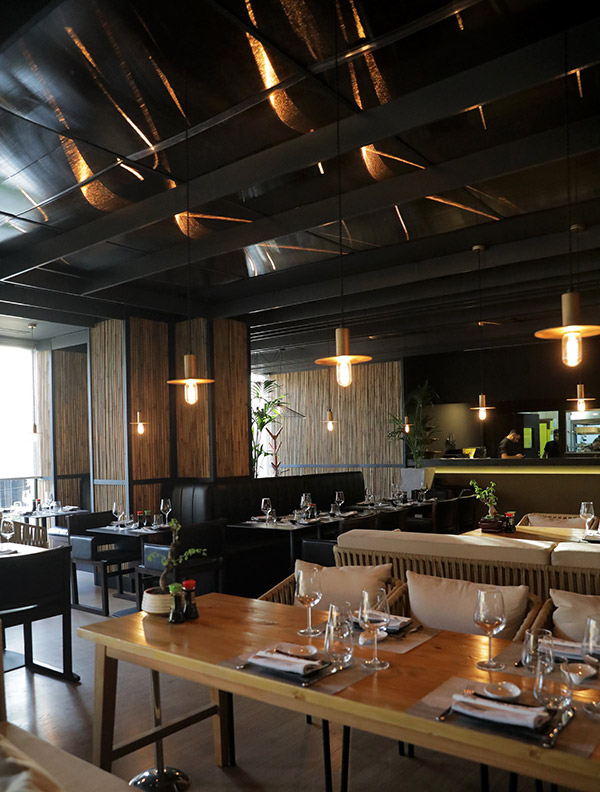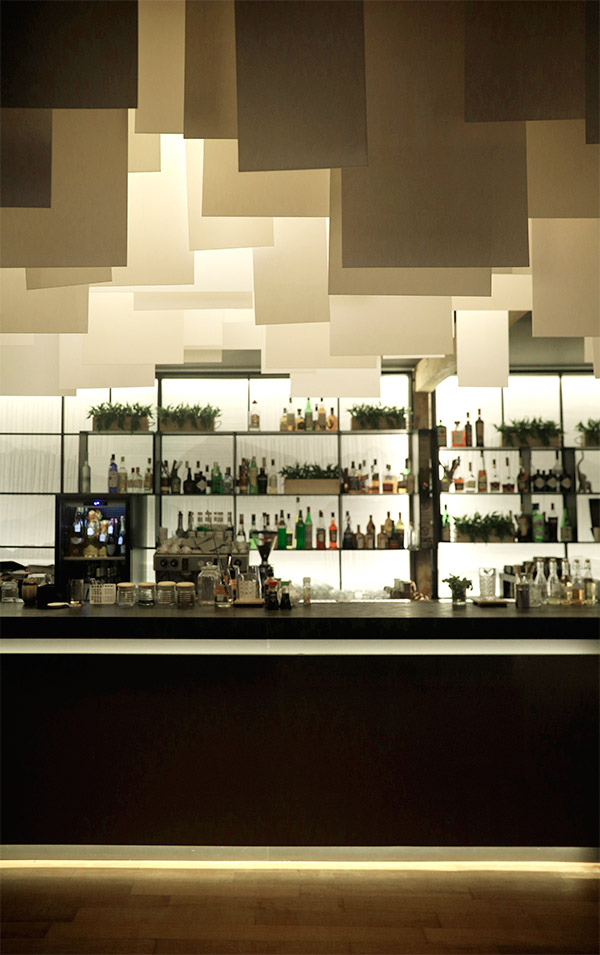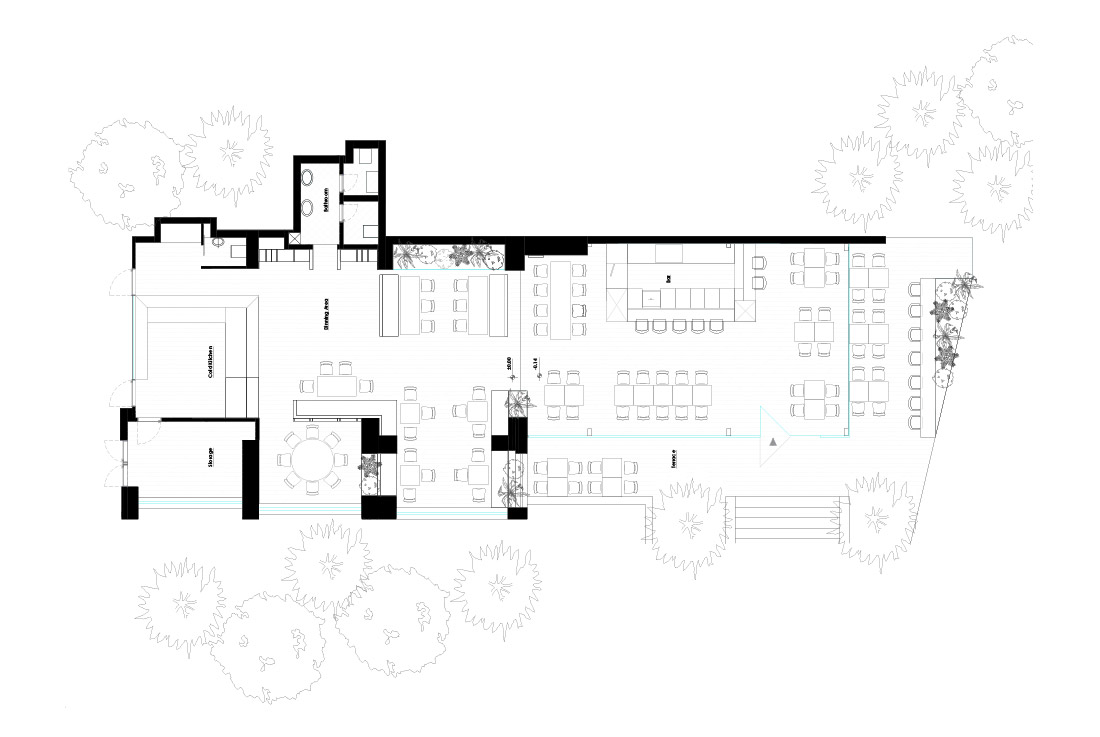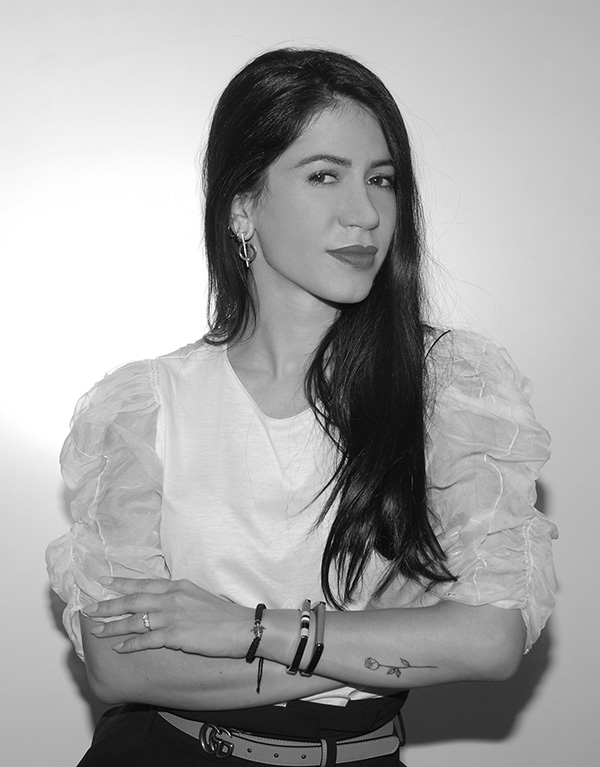 About the authors
LAAGO Architects studio was founded in July 2016 by Ms. Larisa Agovi, a licensed architect and designer, and is supported by a passionate team of skilled, motivated architects, interior/exterior designers.The Studio has successfully completed a range projects of different scales, typologies and styles.
LAAGO's concept is that relevant, fresh and inspiring architecture can be sourced from simple, everyday experiences and through a fresh and energetic focus to design. This multi-disciplinary Studio counts a considerable number of newly built and renovation/refurbishment projects in its portfolio, creating vibrant, flexible, pleasant and comfortable spaces.
Laago Architects seek to highlight beauty in ordinary things and strive for a balance of emotion, hospitality, comfort and reason in our designs. The results consist of sensitive use of materials/elements and a transformation of the familiar into special. A building has a mood and a tone. The unique combination of angles, colours and materials can create something that goes beyond the building walls. It has the power to calm, to energise and to inspire.
FILE
Authors: LAAGO ARCHITECTS
Client: Luis Hoxha
Photos: Bora Dervishi
Location: Tiranë, Albania
Year: 2017
Area: 270 m2
Text provided by the authors of the project.