The interior of a single-family house NB is designed as the inhabited terrain on the site, which is located at the edge of the plateau above the valley, characterized by an exceptional panoramic view. It is designed as a hybrid between the terrain and the object – as a basic shelter that is inseparably growing from the ground.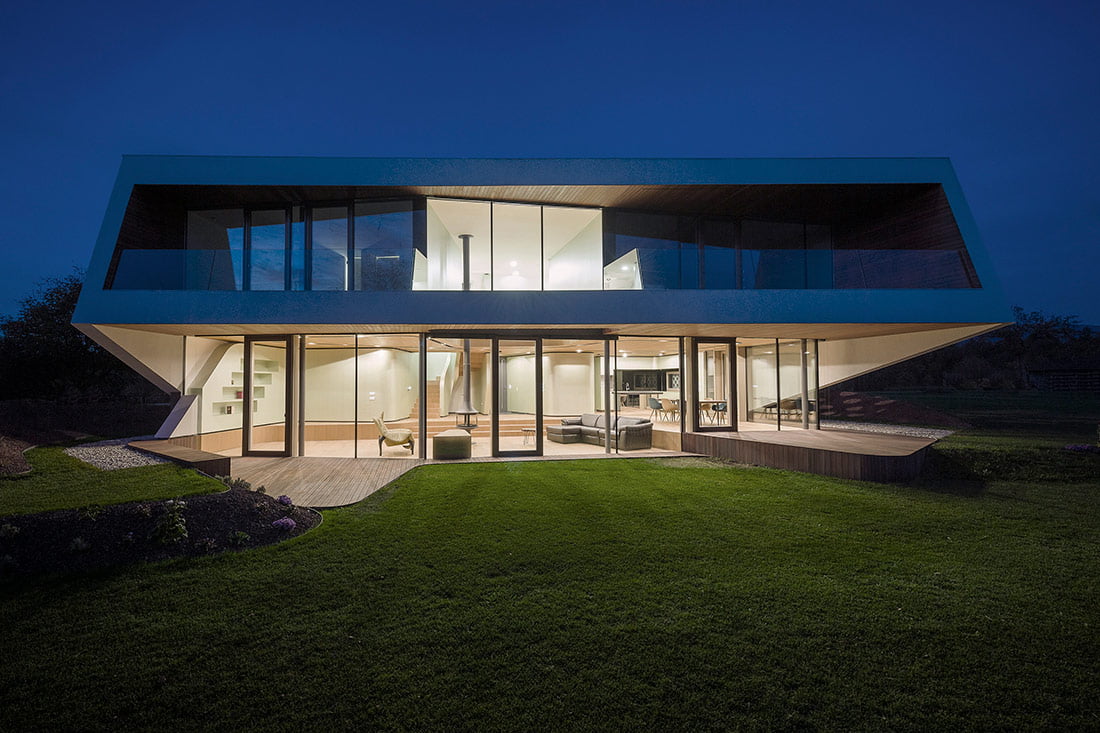 Hard envelope of the house protects, and at the same time provides a soft, warm and secure interior. Interior organiclly continues to outdoor terraces, with aim to provide prolonged use of the space in different seasons throughout the year.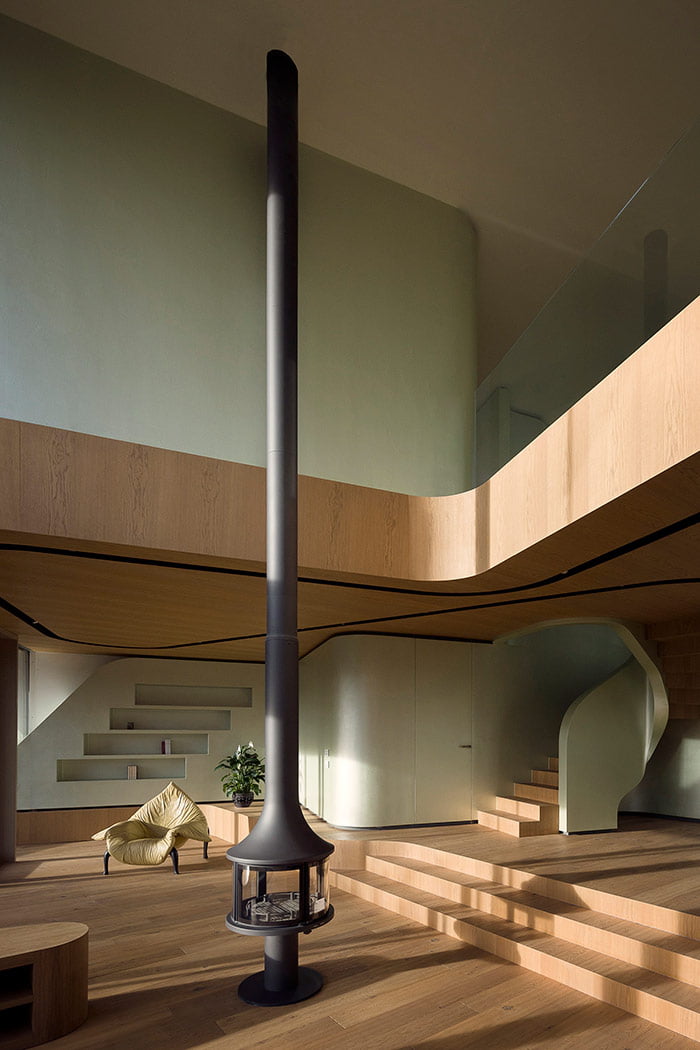 The center of the interior is a two-story multipurpose space next to the fireplace, which gradually transforms into more private parts of the house. This creates spatial ambiences within a single space, such as a raised plateau with a dining table, a library shelter, a floating stone island kitchen and a recreational space at the gallery next to the double-height space. Different ambiences allow for specific use of the interior within different annual seasons and parts of the day. They adopt, nurture and admire natural light.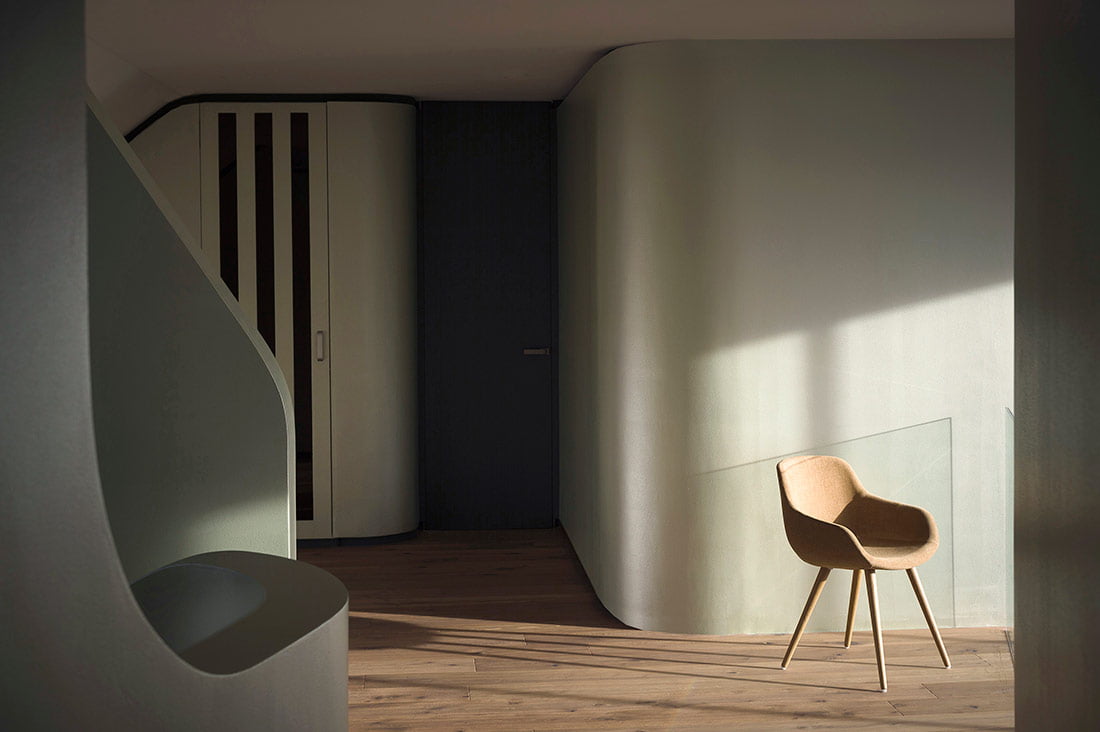 Design of the interior respects human body scale and promotes corporal appropriation and tactile perception of a space. For example, a bathroom with a spa corner is designed as a three-dimensional paraphrase of Henri Rousseau's paintings of dreamlike scenes from the jungle, taking advantage of the playful use of scales and materials. Interior builds upon rigorouse discipline of the detail to allow dynamic architecture.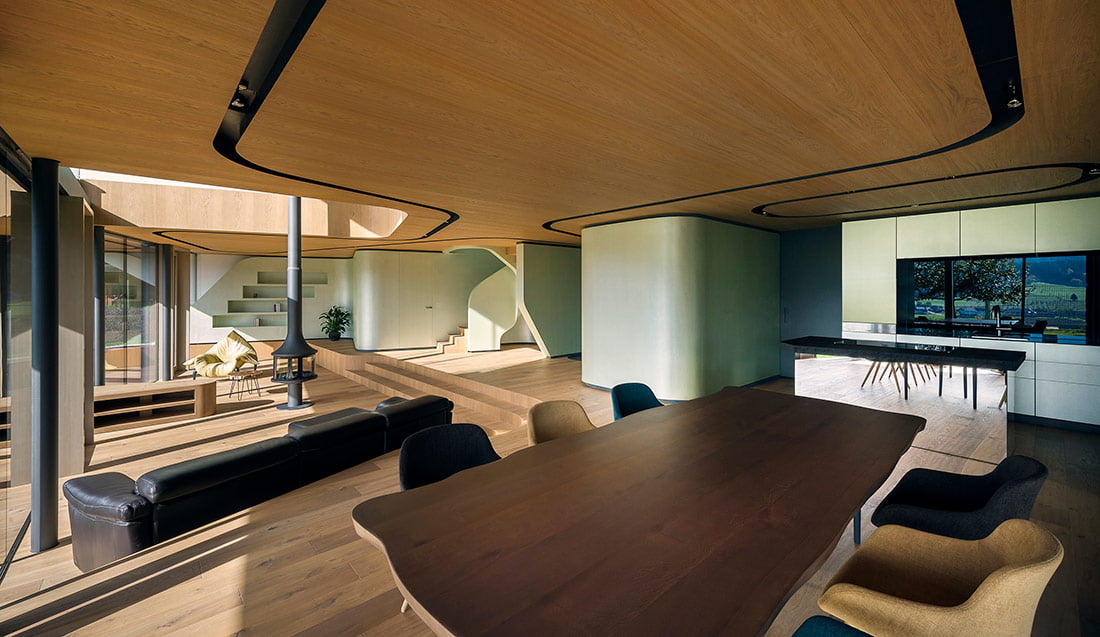 Interior of the House NB is a specific response to rethinking the fundamentals of the ontology of the human habitation and its relation to the environment. It is not merely rational in thoughtfully functional but is also poetic, fresh and playful.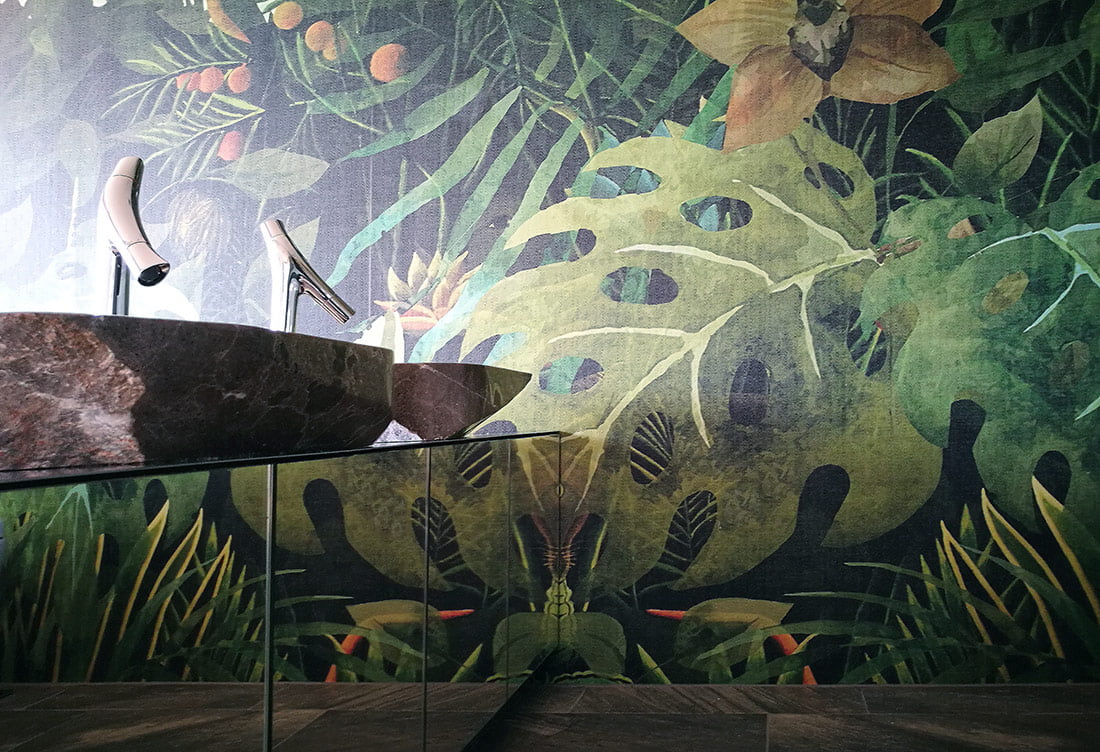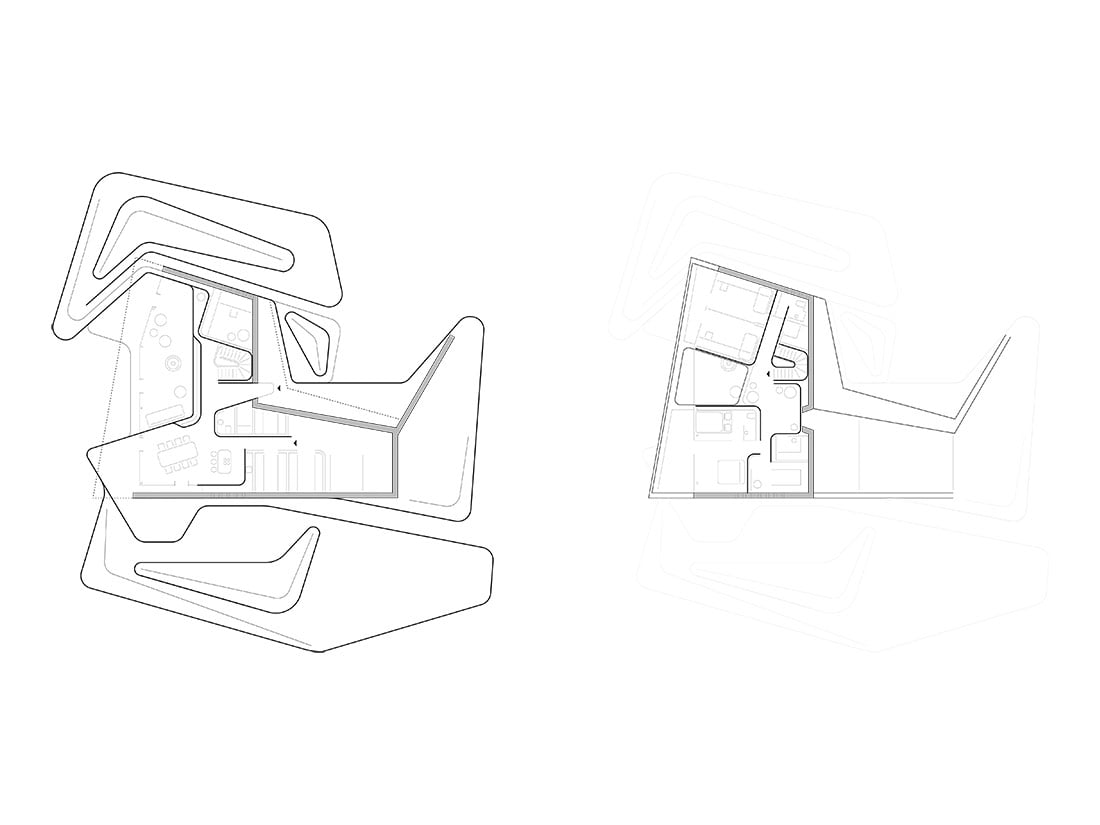 FILE
Authors: Miha Čebulj , Špela Štern; Miha Čebulj Arhitektura
Photos: Janez Marolt
Client: private
Year of completion: 2016-2018
Location: Podgorje pri Slovenj Gradcu, Slovenia
Check out the BIG SEE event here: Interiors 180° / Big See Awards / Month of Design 2018