DARDANELI Café is located in the old city center of Belgrade. As this is a unique part of the city, it represents an eclectic blend of specially designed forms and materials. Our brief was to overhaul the site and create a new brand – across bar, healthy breakfast or light lunch, through cup of coffee at the site or "to go". Inspired by the uplifting ritual of drinking coffee, we've created a unique atmosphere for surrounding spots – Universities, hotels, museums, National Theatre, landmarks and extraordinary old city architecture.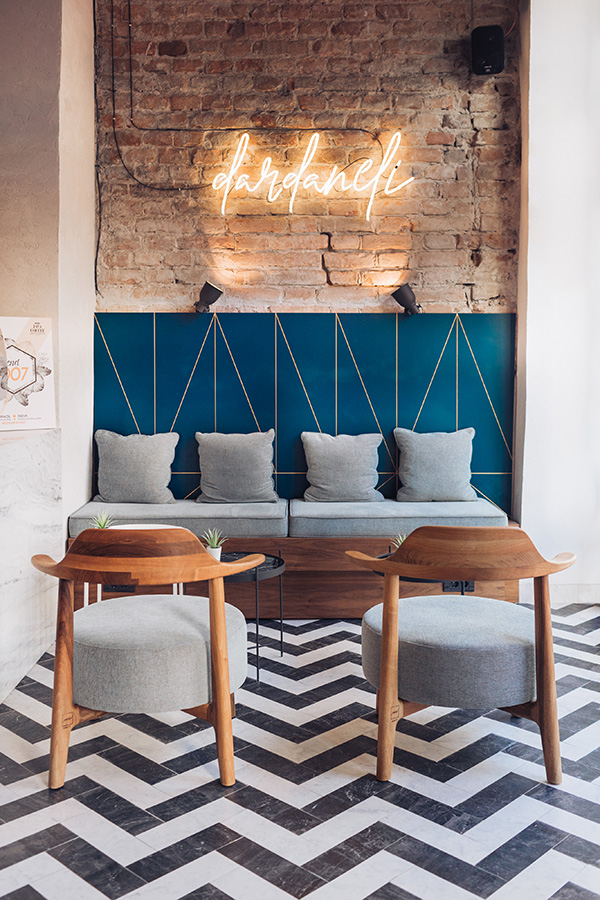 Materials, furniture and colour scheme reference the surrounding land- and city-scape and are rendered in a diverse, but complimentary, textural composition. The strong-form marble bar is a strong nod to many Monuments in surroundings. The space warmly and easily transitions from day into night, encouraging guests to linger their stay and treat Dardaneli as a home away from home.
Salmon orange and dark blue colours dominate the interior, and are mixed with unique monochrome geometric flooring, and matched with dominant materials such as marble and brick. Space of the café is divided into two zones – a ground level, which is more frequented, and a gallery, which is designed as a "living room" area.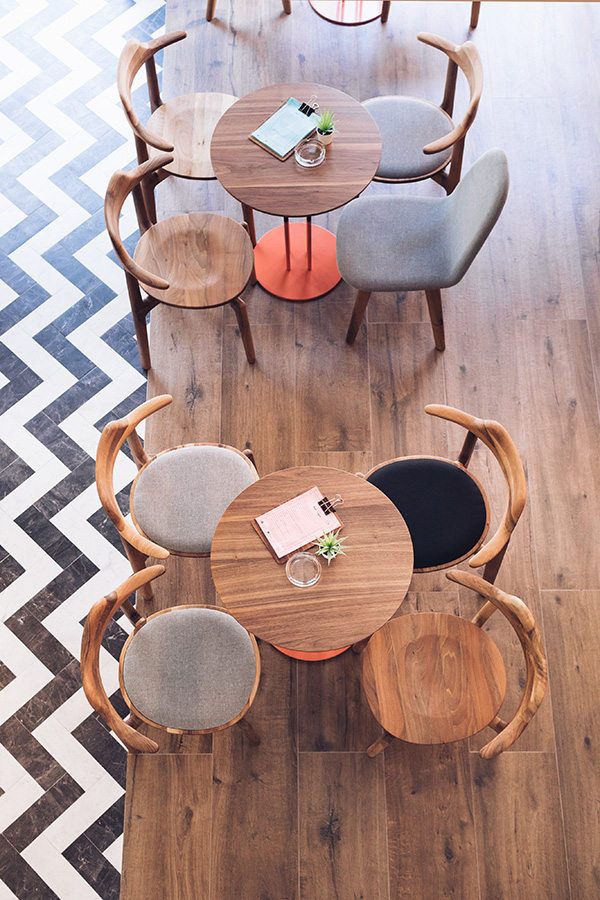 What makes this project one-of-a-kind?
Five minutes from Kalemegdan park and just a heartbeat from Republic Square and Knez Mihailova street, were a natural starting point for considering the visitor experience, the range of which will traverse tourists and locals, light food and coffee thrill-seekers, 'gramming millennials and new discoverers alike. Fearless application of color reflects the extraordinary tonal shifts during the day and through the seasons, for having lots of natural light coming through large windows into the space.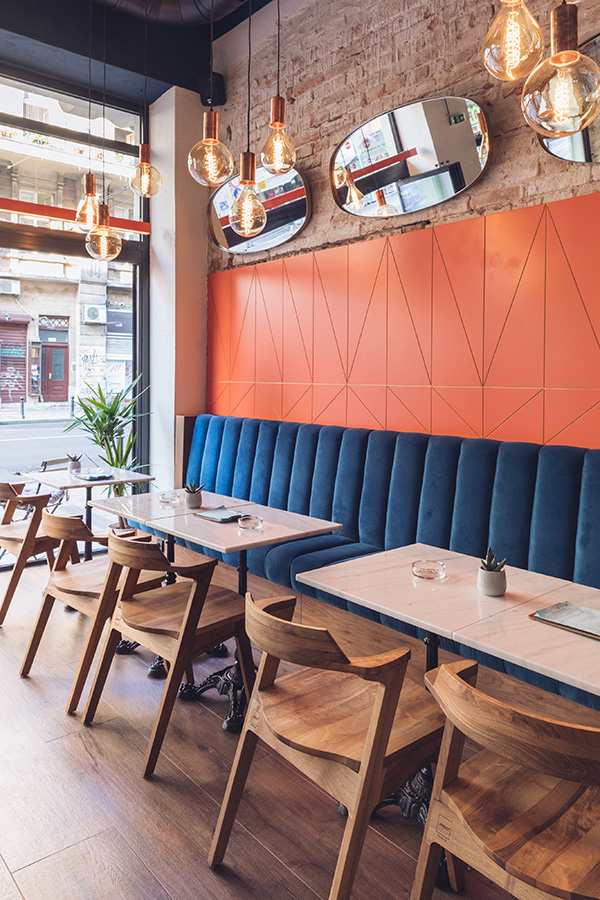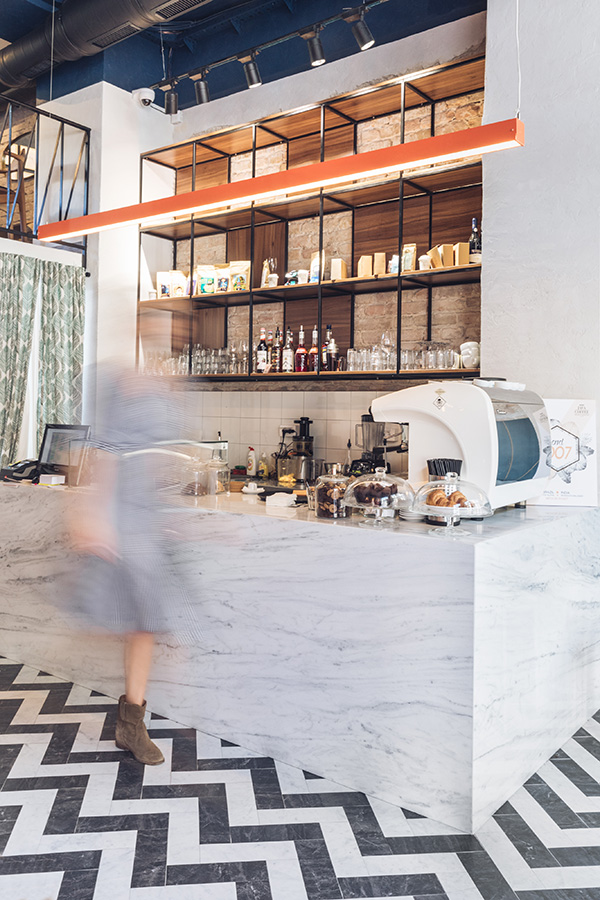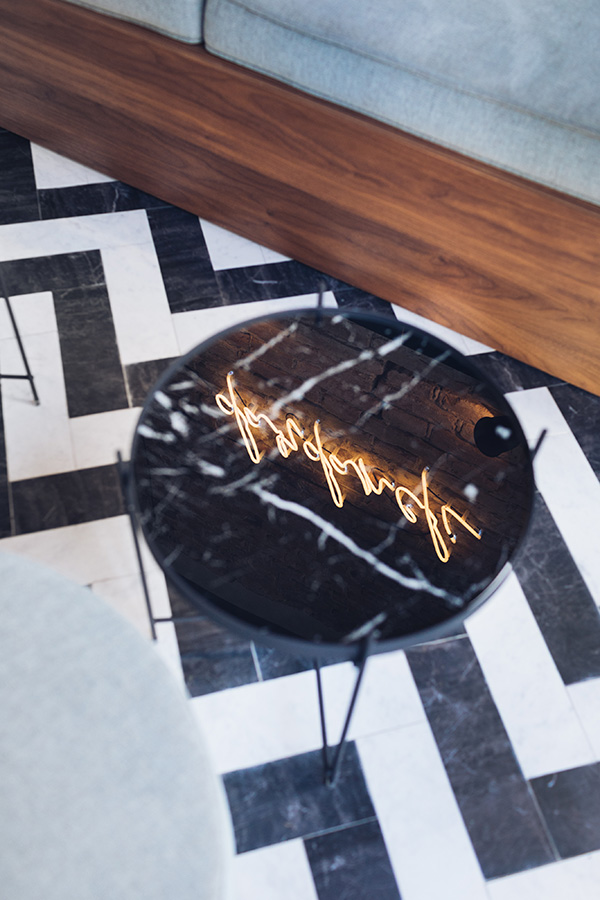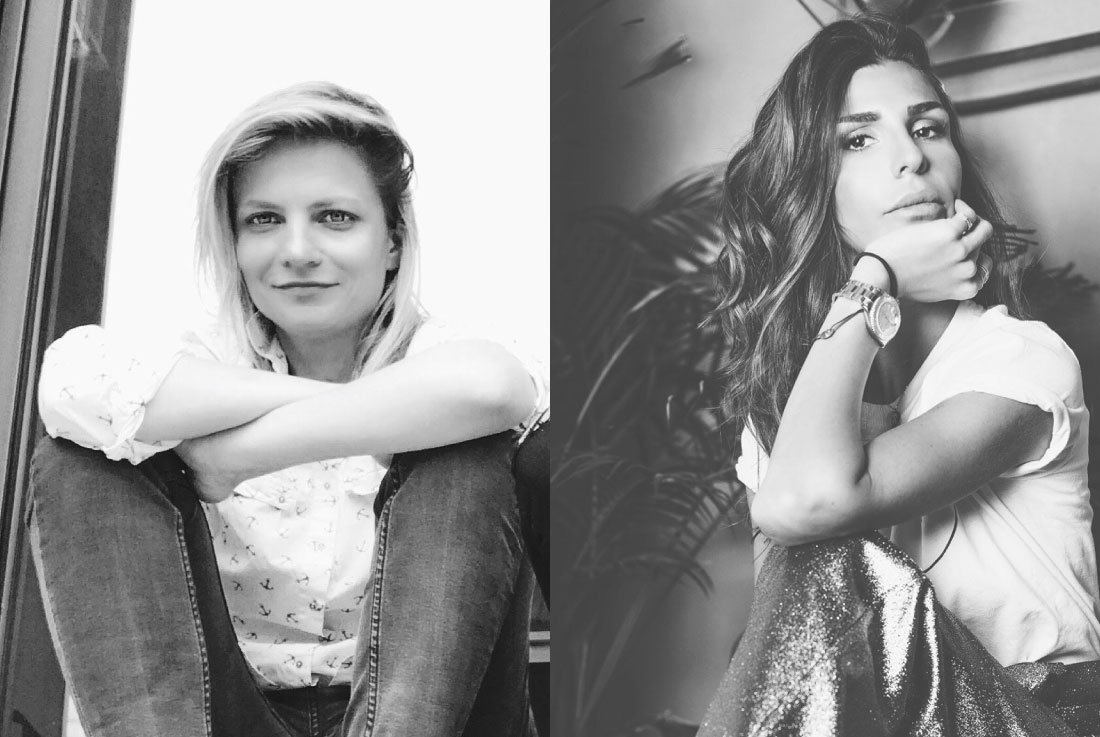 About the authors
Studio OBE is an architectural design studio based in Belgrade, Serbia. We were founded as the result of a mutual obsession for storytelling through architectural design. We truly believe each project is unique and requires a tailored approach. Our design covers interior and exterior design, construction strategy, brand identity, sustainable design and architecture, art direction and interior graphics.
FILE
Authors: Studio OBE; Jasna Kavran, Dr. Ksenija Pantović
Client: Barbara Rnić
Photos: HIISHII Photo
Year of completion: 2018
Location: Belgrade, Serbia
Total area: 74 m2
Text provided by the authors of the project.