Inspiration:
In 1950's Hungary, the land-owning peasantry called 'kulaks' were prosecuted by the communist regime. During this decade of terror, 300 000 kulaks were forced to leave their lands. The new collection "OBSCURE" is dedicated to their silent history. ⁠The loosely enveloping, angular silhouettes are reminiscent of kulak clothing, while quilted and patched fabrics mirror divided lands. Prints designed in collaboration with Hungarian tattoo artist Áron Dimén are a take on anti-kulak propaganda posters from the time.
Materials and techniques:
Barbed wire-like patterns are applied by hand with paint rollers originally used for painting the walls of rural homes in Hungary. As a finishing touch, gesture-like strokes of paint brushed on by hand give muddy textures to fabrics.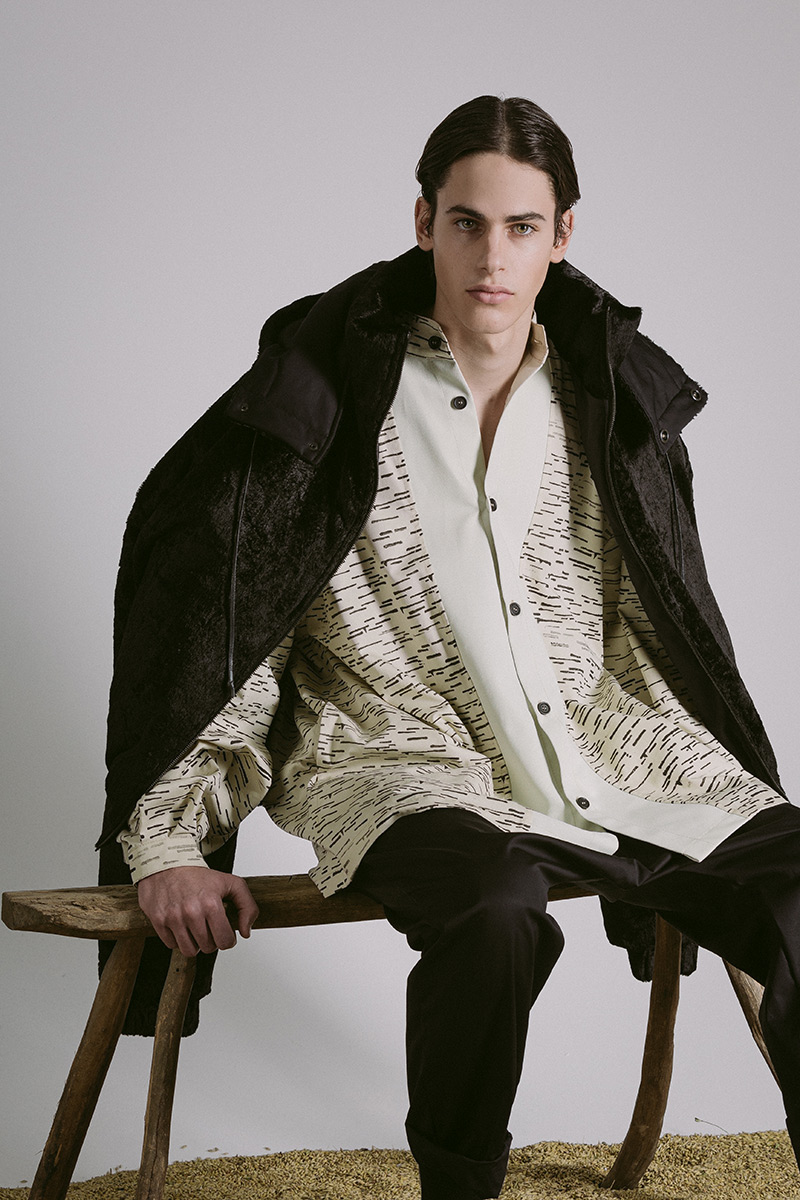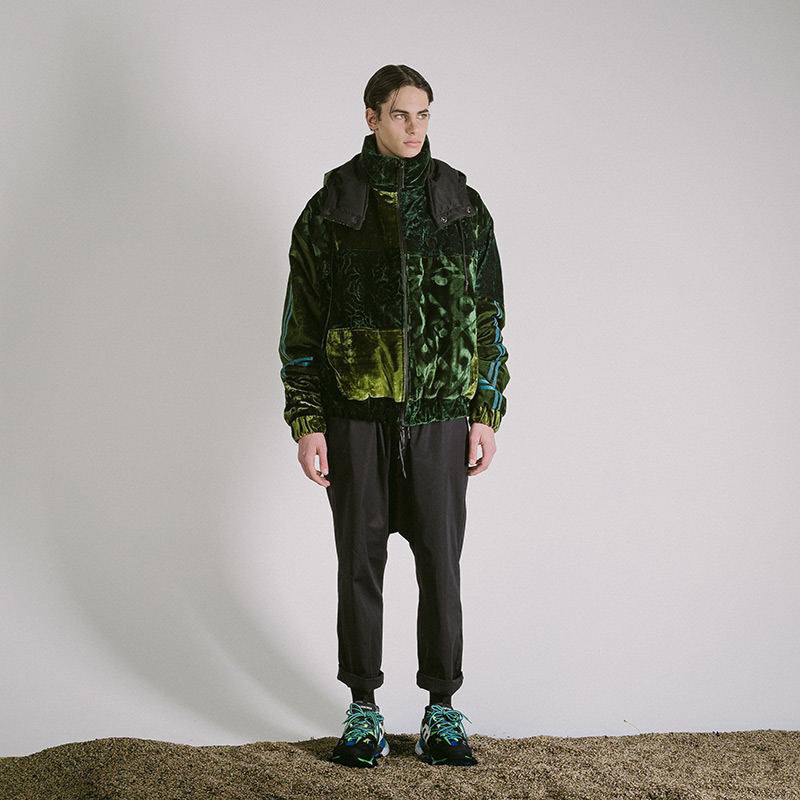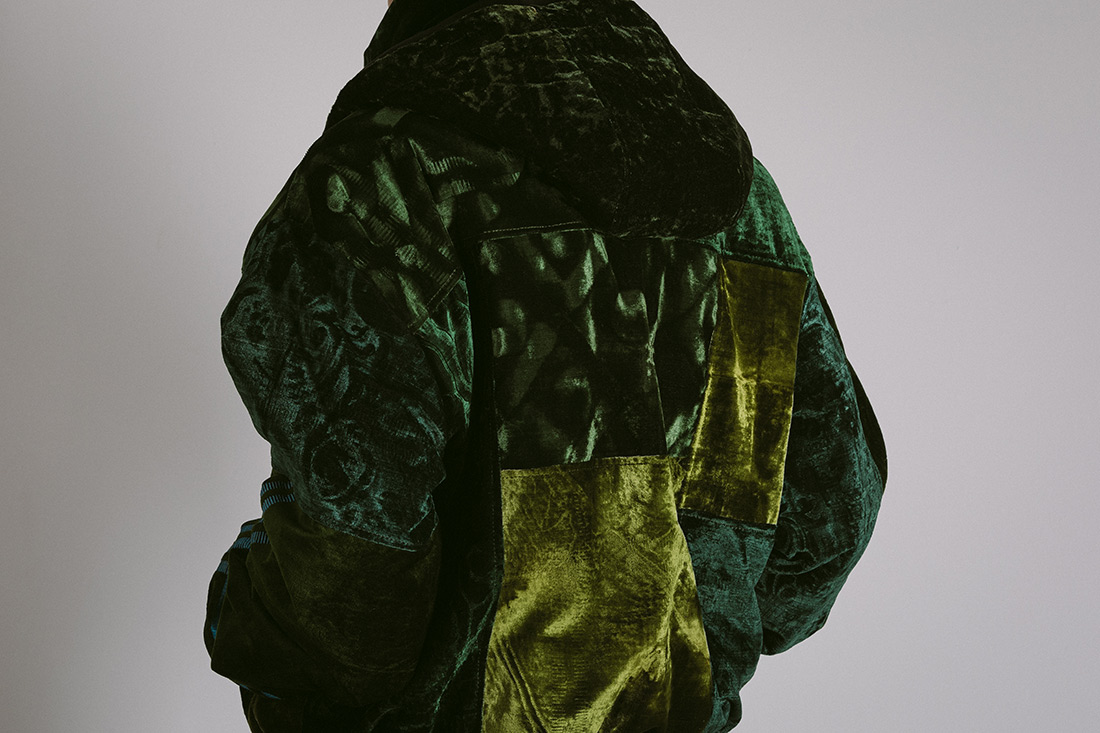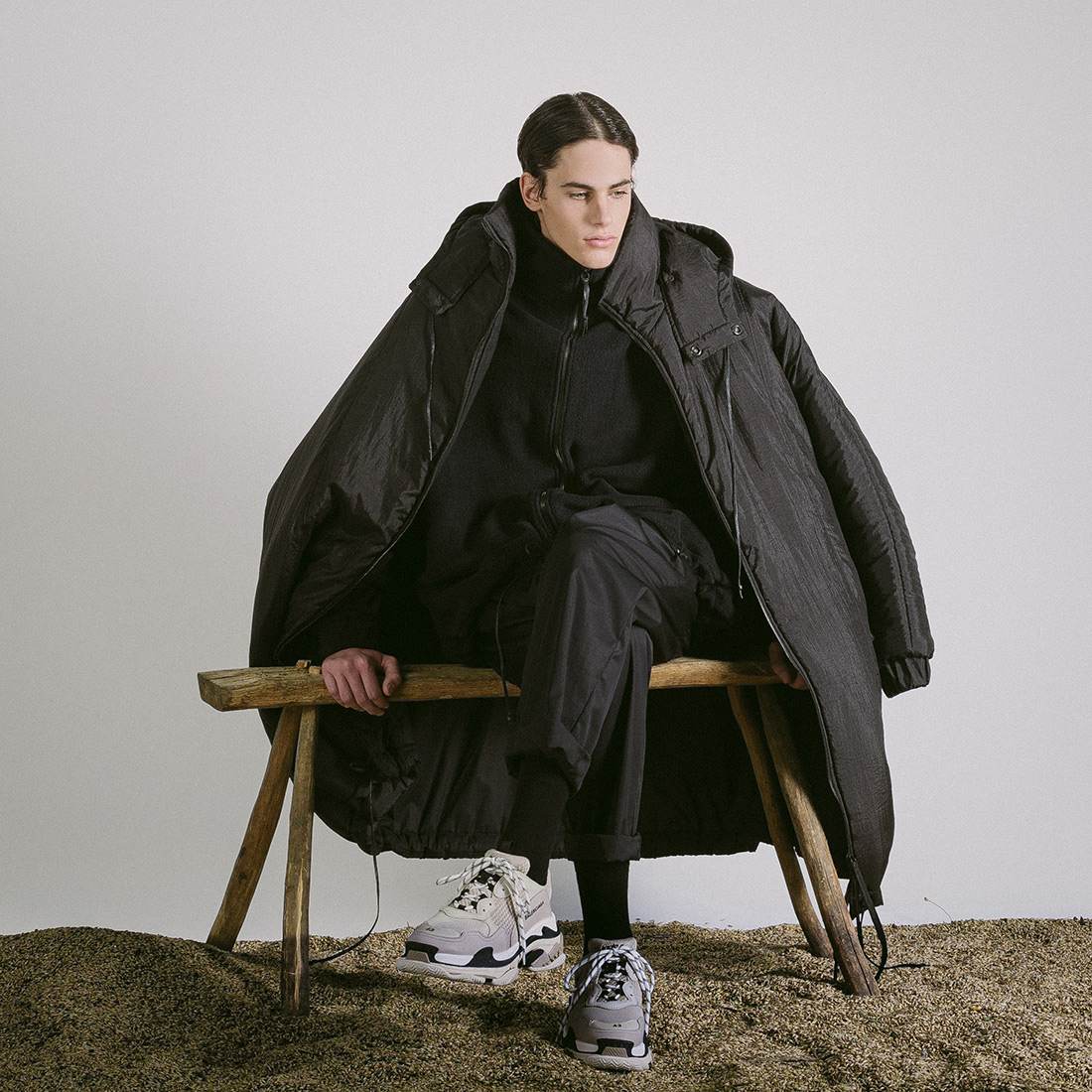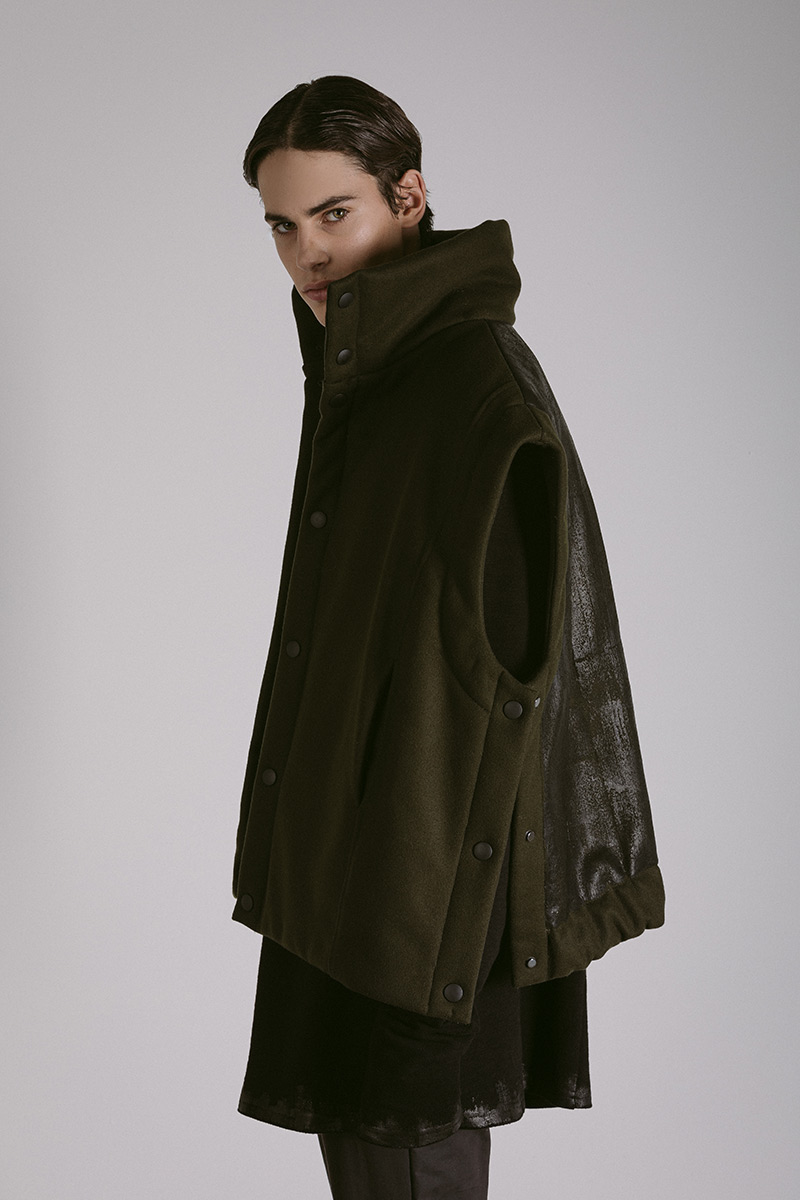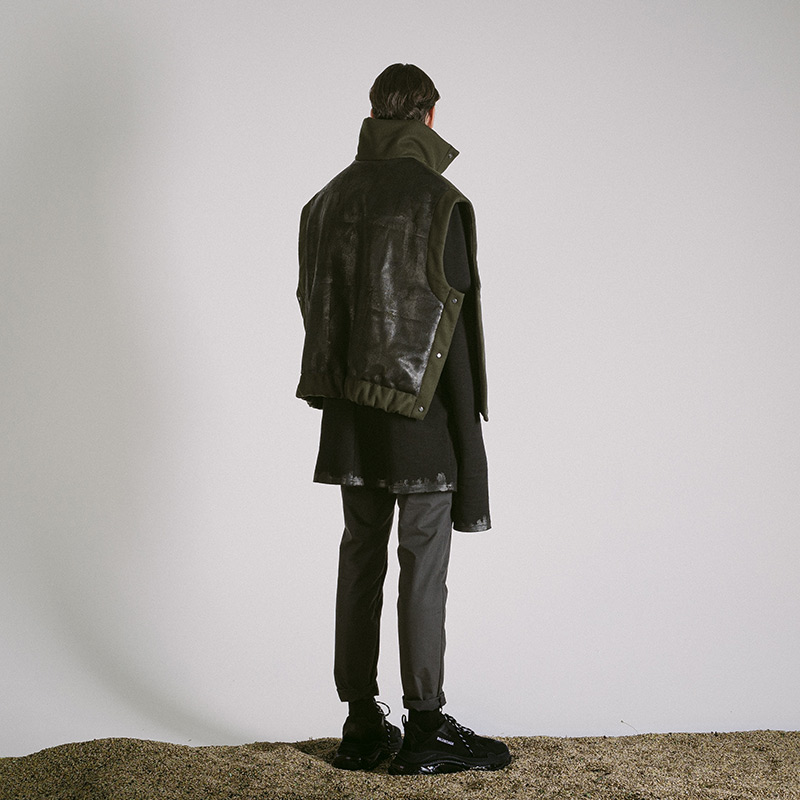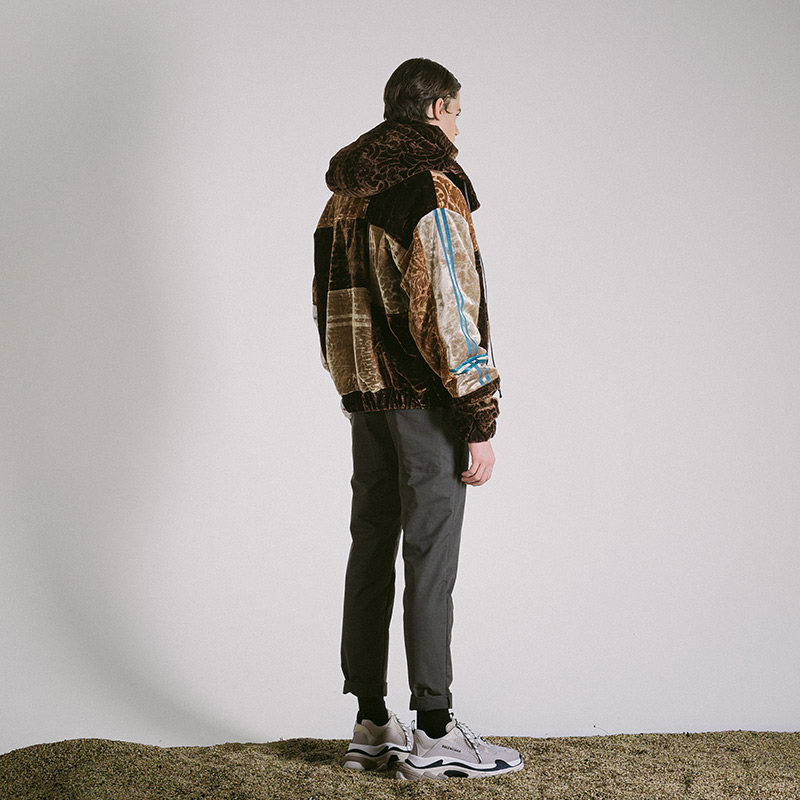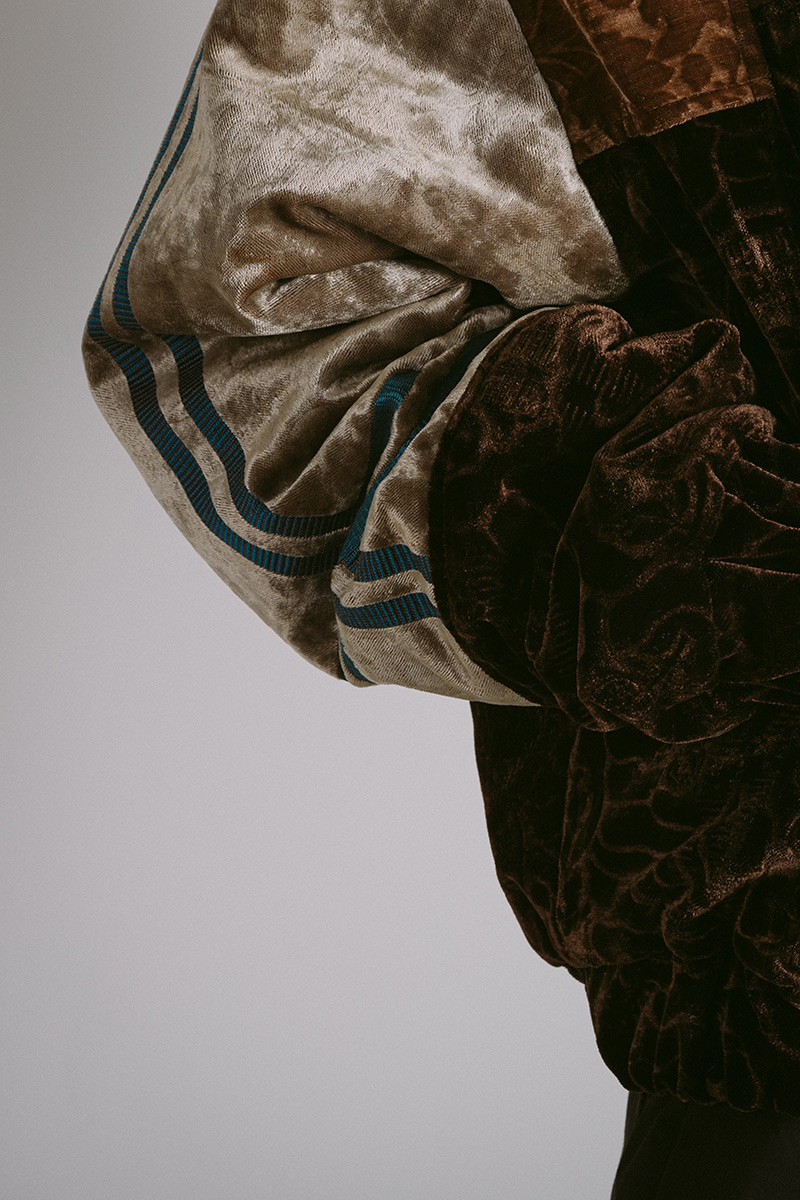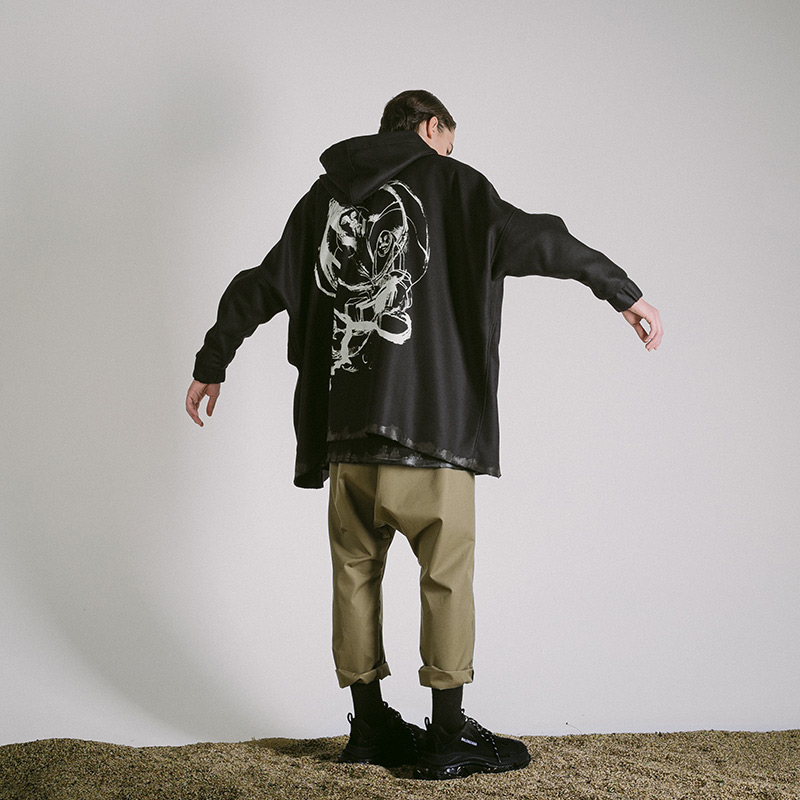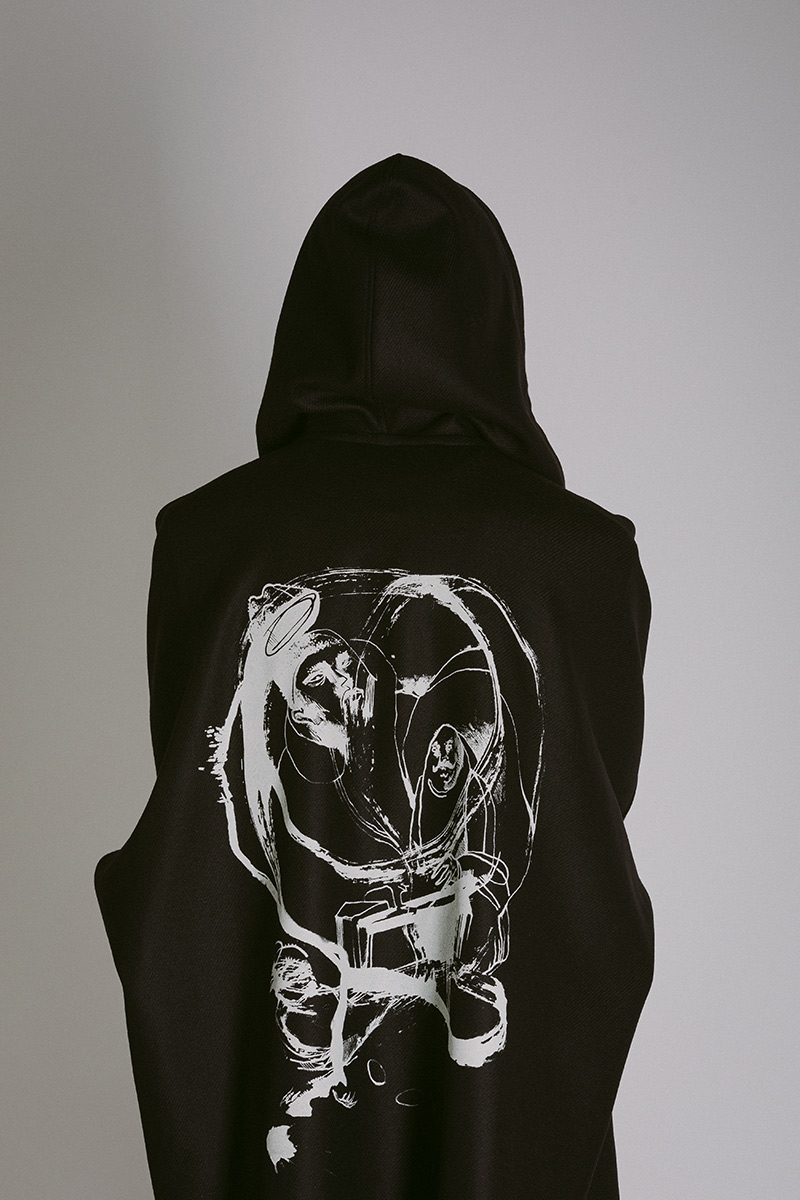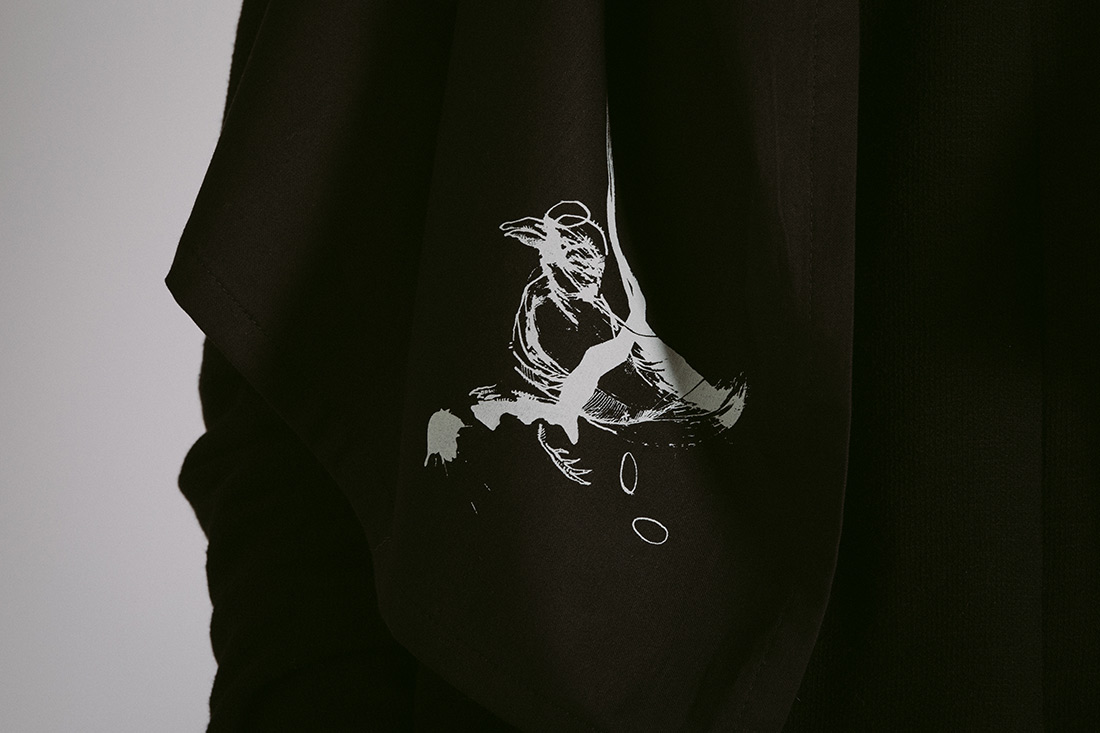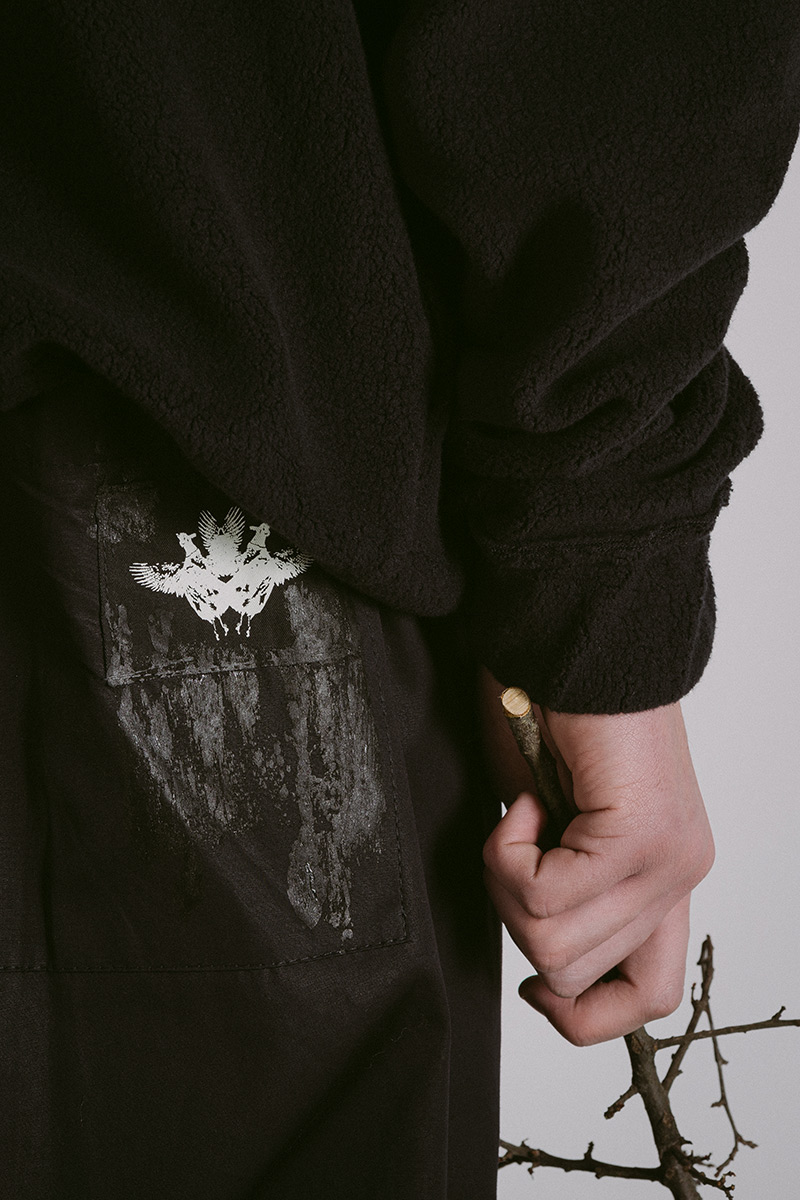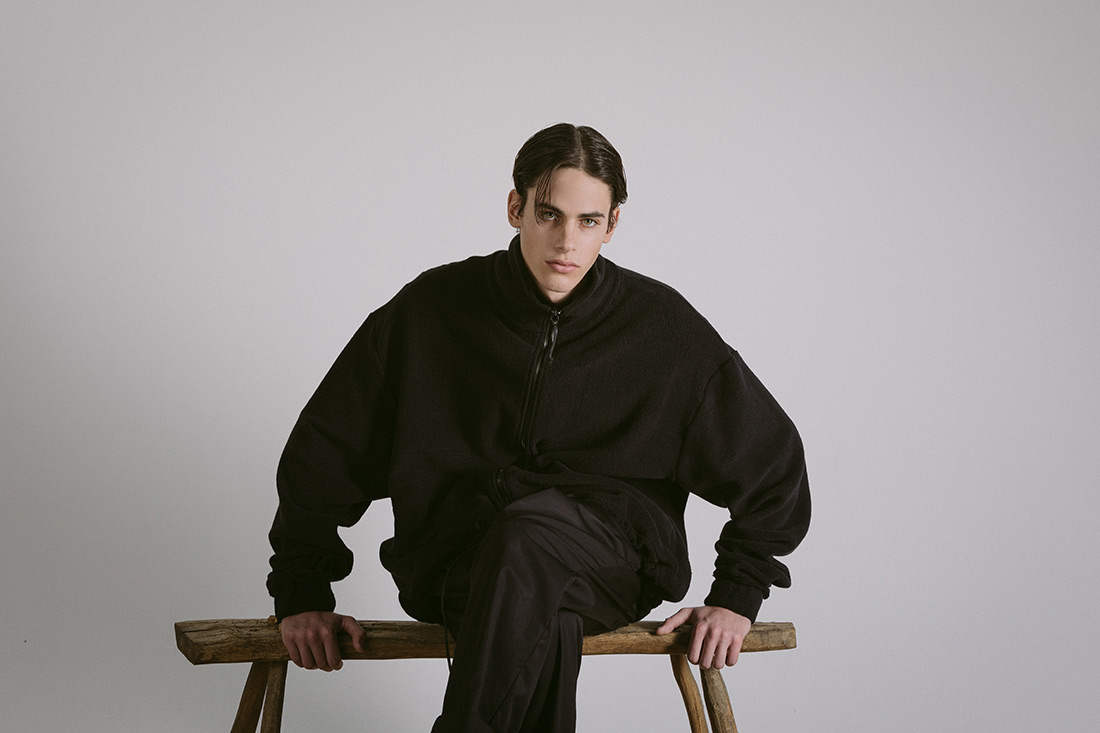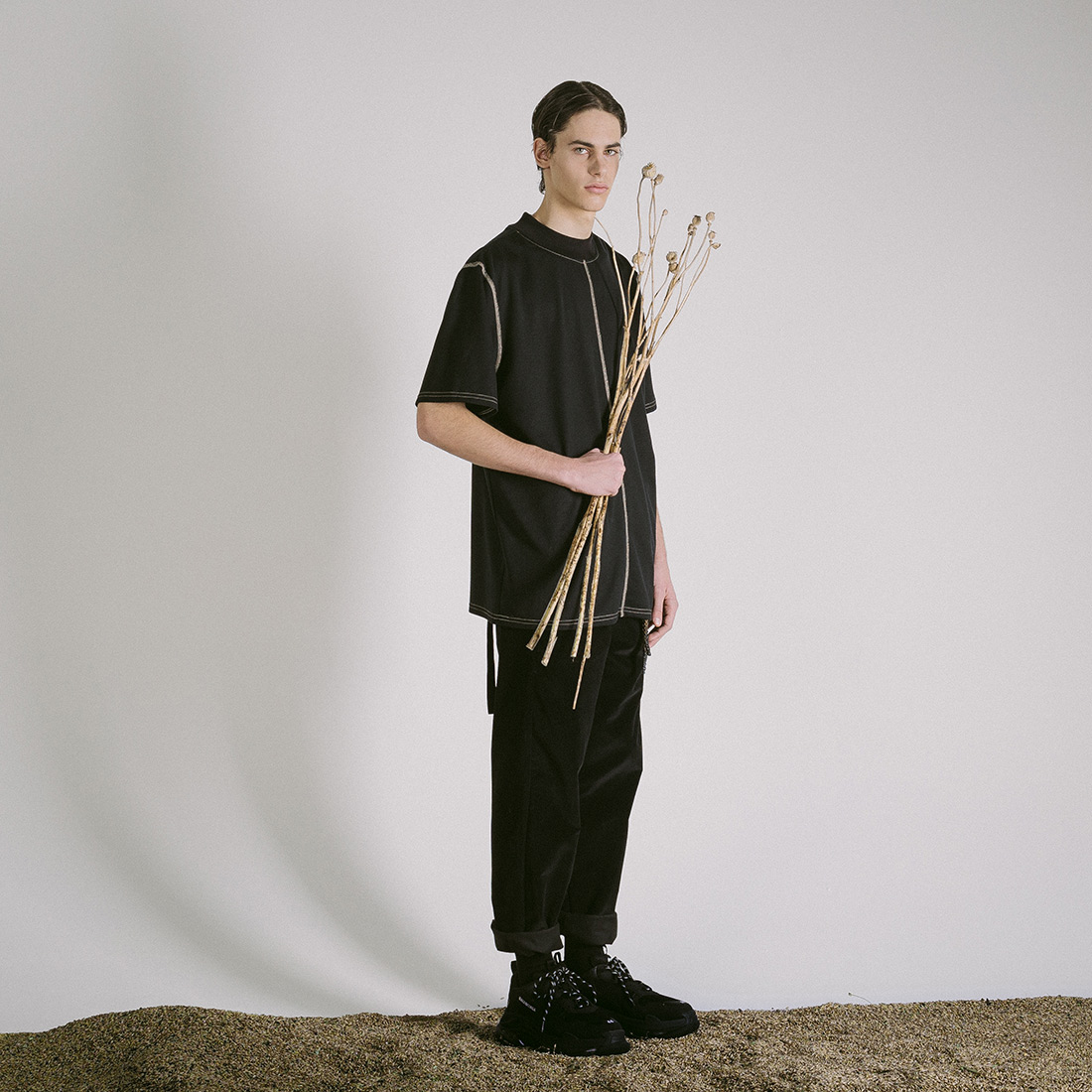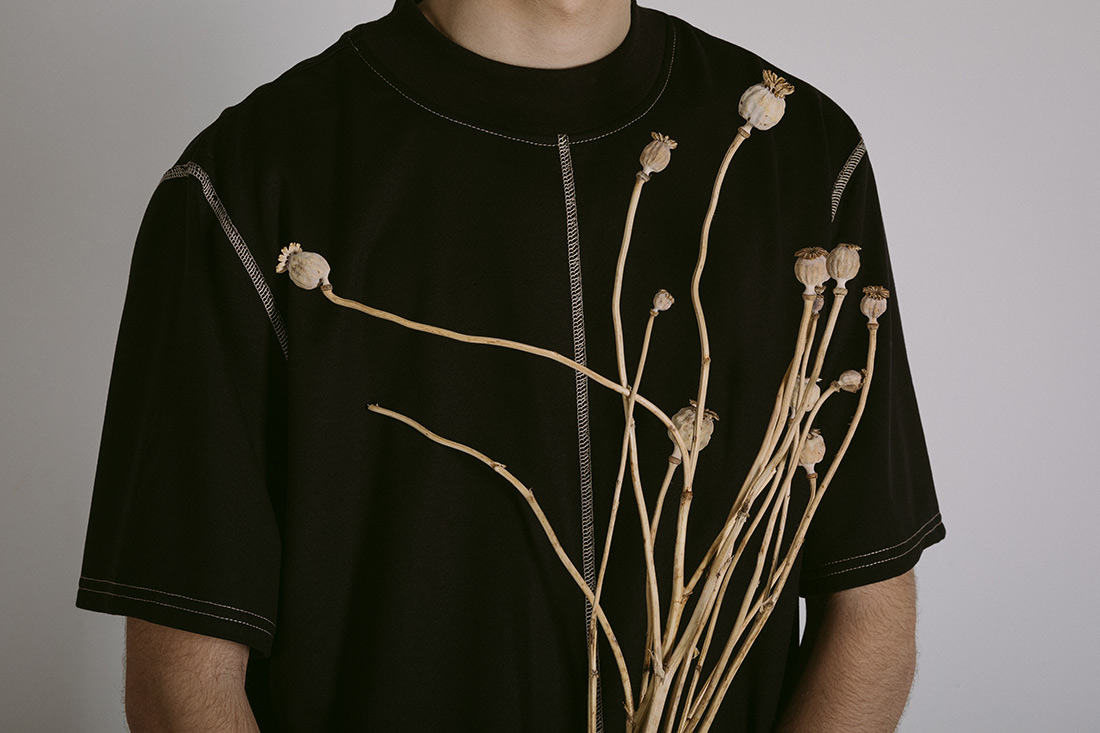 Credits
Collection or creation
OBSCURE AW21
Brand
ZSIGMOND DORA MENSWEAR
Designer and / or studio
Zsigmond Dora/ ZSIGMOND DORA MENSWEAR
Year of production
2021
Designer's country of origin
Hungary
Country of brand origin
Hungary
Photography
Péter Lestár
Related posts
Powered by