The brief received from the young owners for the arrangement was to create a modern space with elegant accents and of course functional, with emphasis on the functional. To fulfill this last request we had to be creative in terms of storage spaces, their lack being the problem of this apartment. This is how appeared the two big cabinets in the bedroom and living room which however by their finish are discreet and do not dominate the space, but integrates as a decoration of the wall. The apartment has three rooms, two bedrooms, and a living room, the kitchen and living room are open space. We used a lot of white to highlight the brightness of the apartment, with accents of turquoise and yellow, chromatic that carries you with the thought of a vacation house at the seaside.
What makes this project one-of-a-kind?
Although it is not a very generous apartment, the entire space is bathed in light which makes it look much bigger and airy and gives you the feeling that you are somewhere on the beach surrounded by sand and water, not in the city between concrete constructions. I think this is the biggest asset of this space, that it makes you feel like on vacation every day.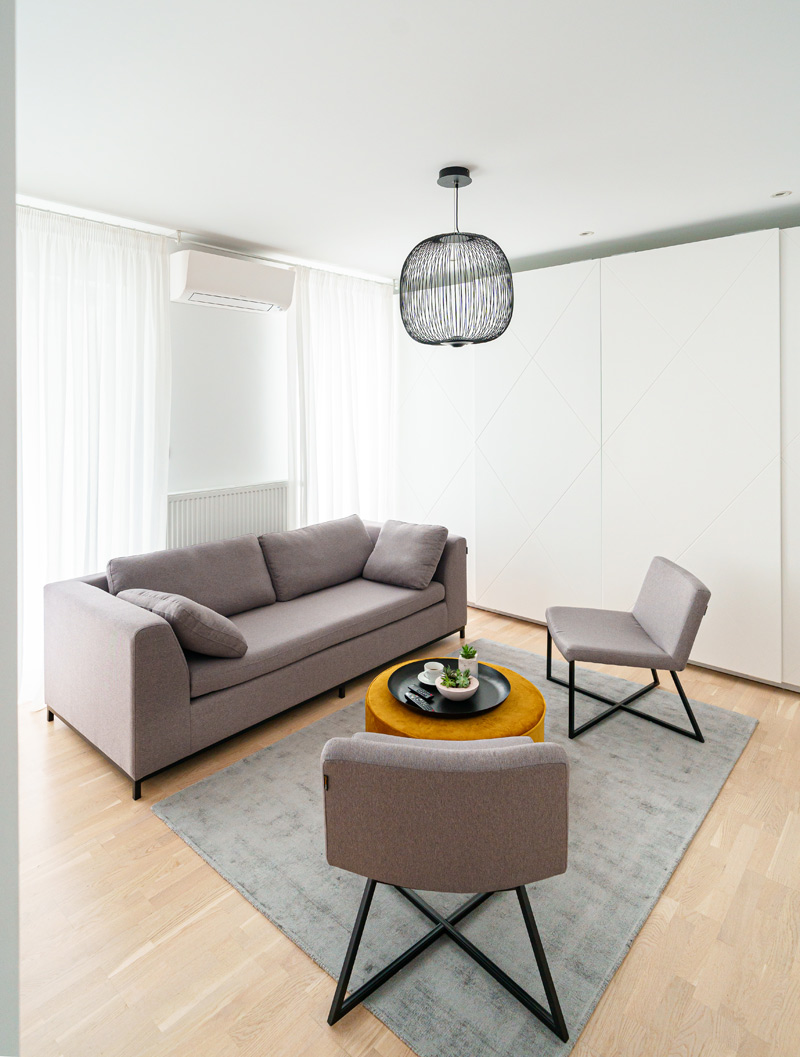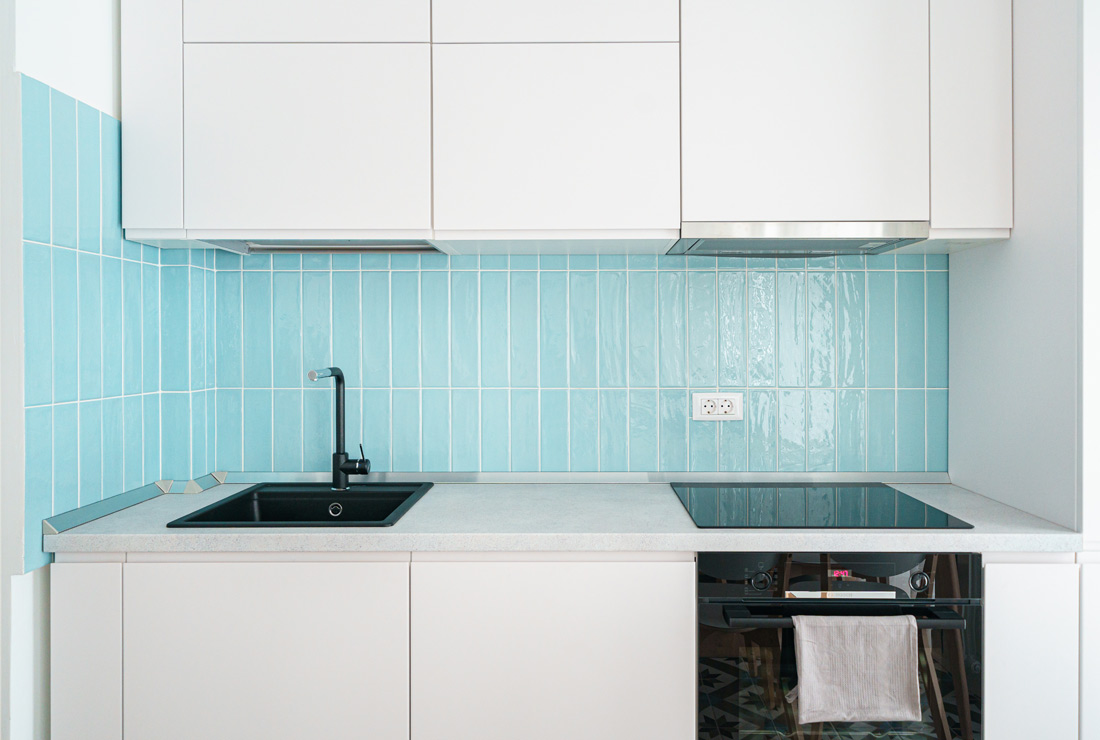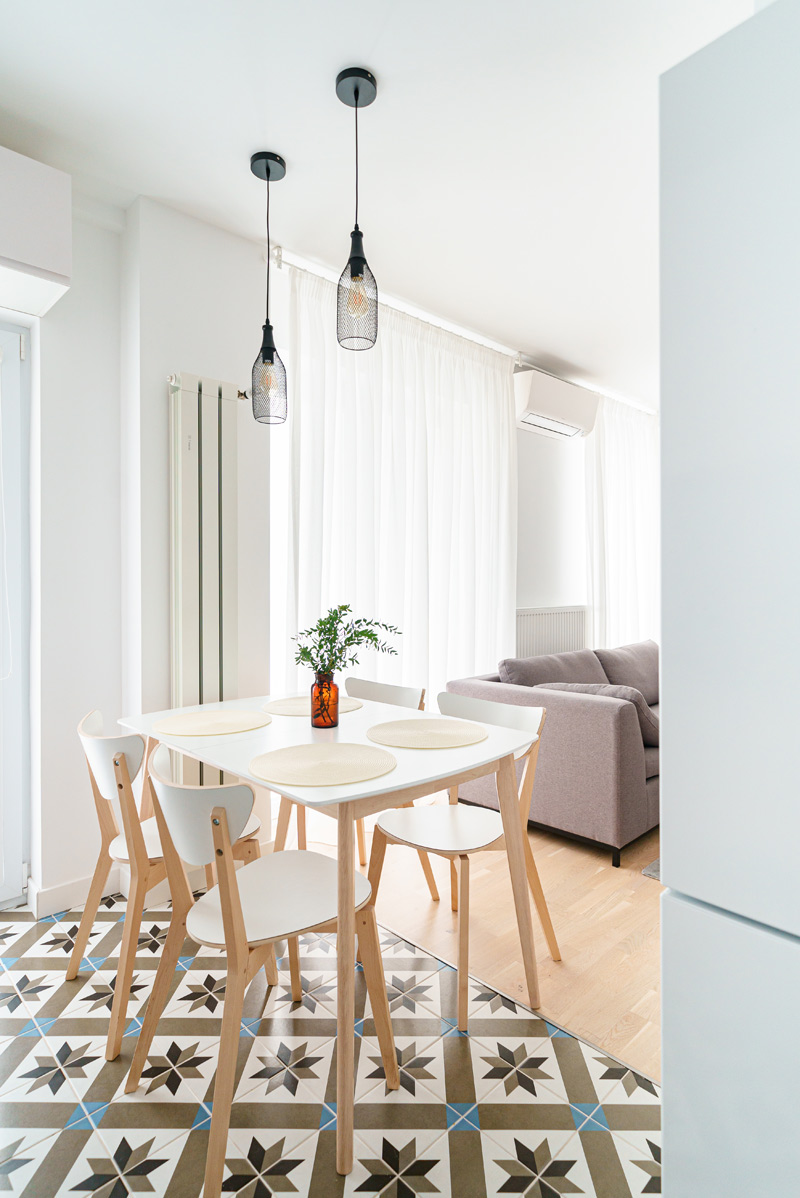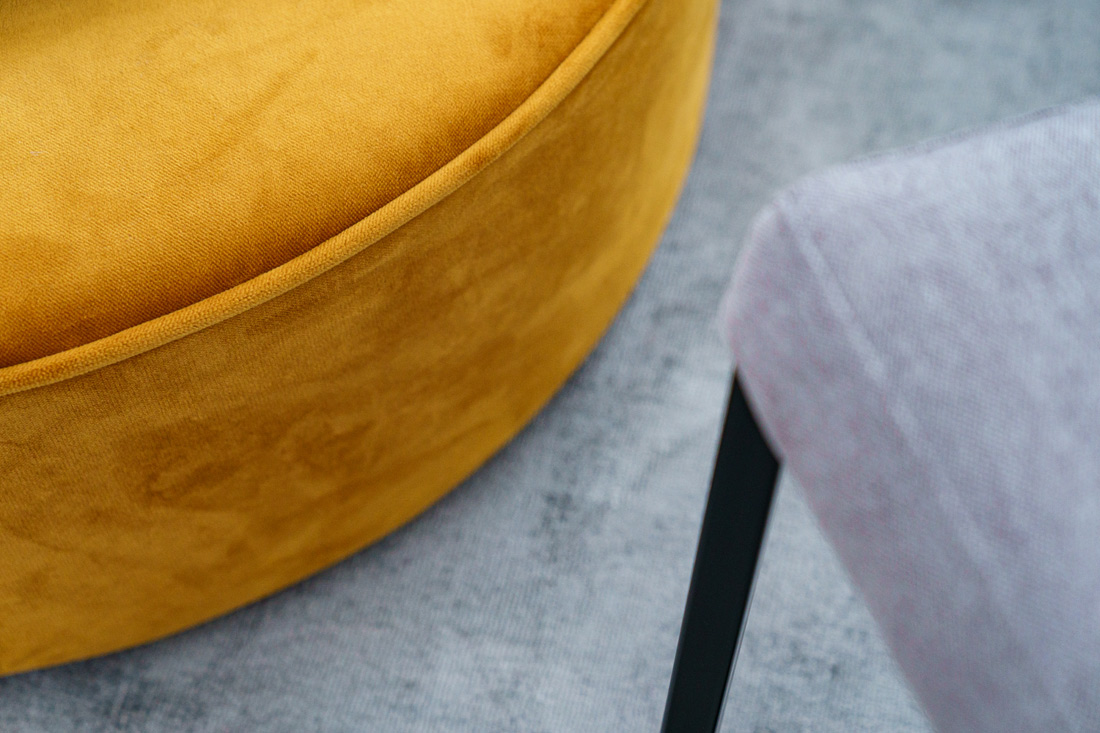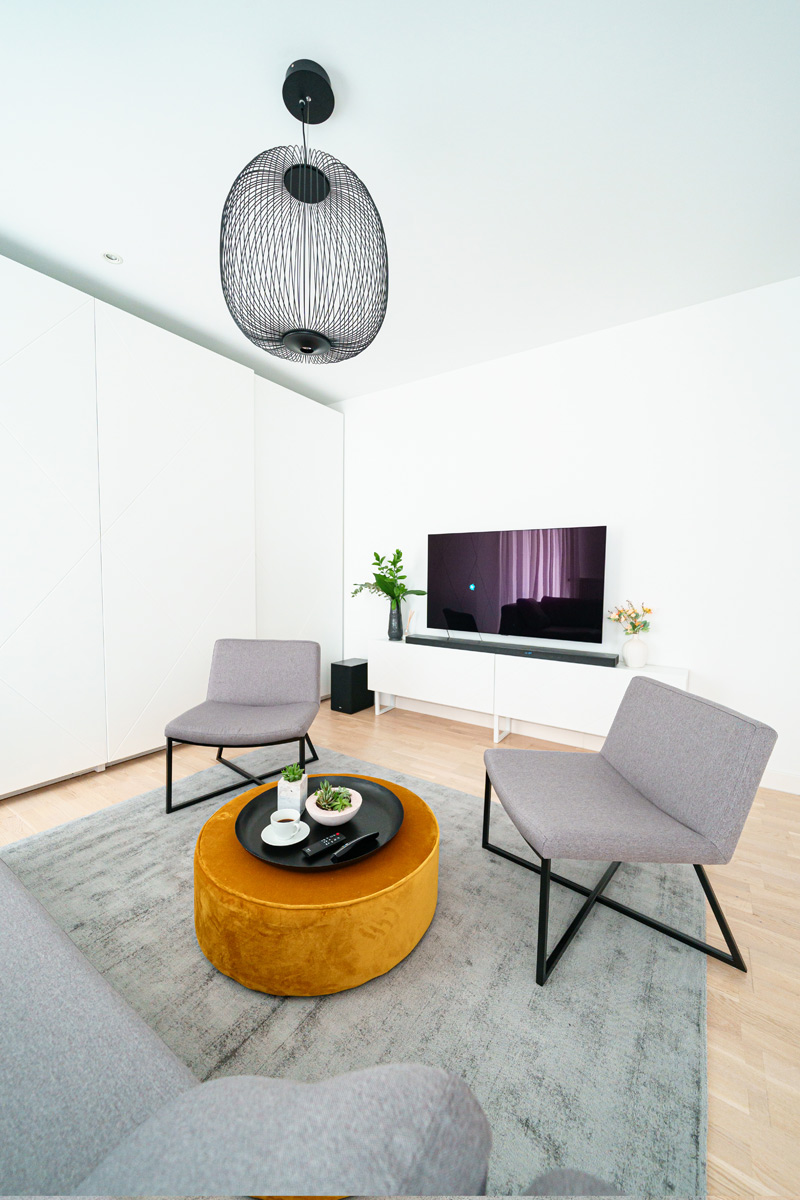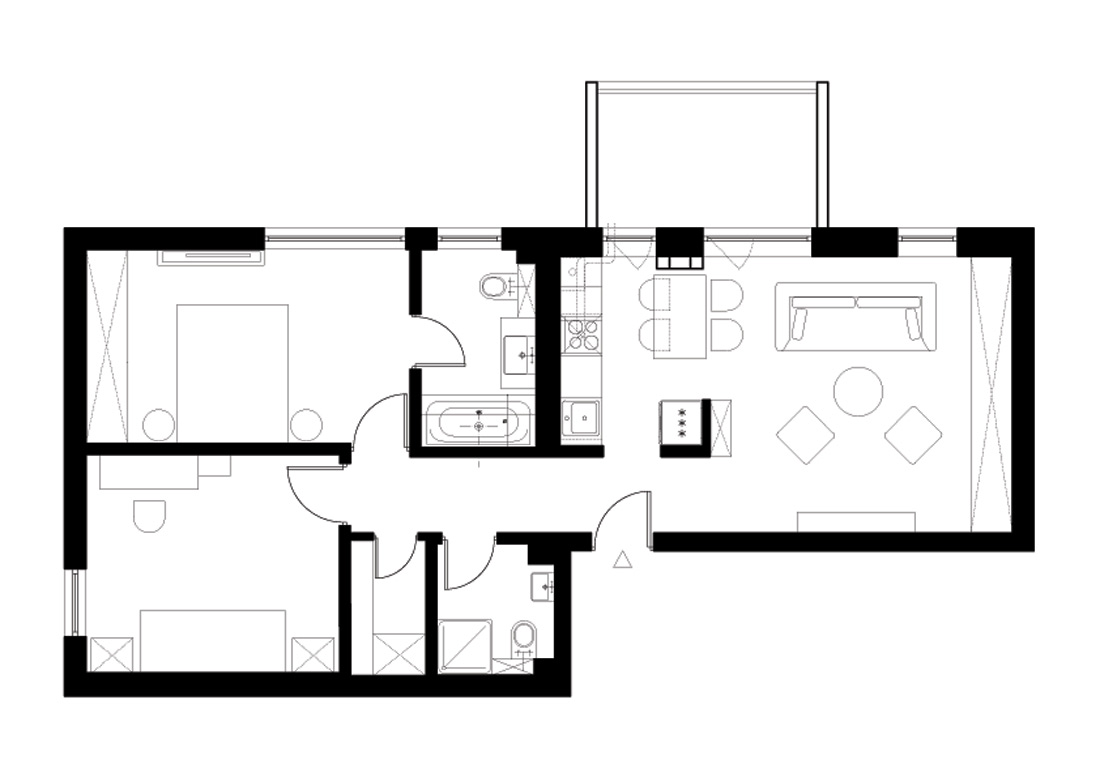 Credits
Autors
Kulcus Design; Anca Florea-Ionescu
Client
Private
Year of completion
2018
Location
Bucharest, Romania
Total area
64 m2
Photos
Catalin Georgescu
Partners
Kitchen Expert, Delta Studio, Iconicwood, Somproduct, Arnstore, IKEA, Linea Oro, TheHome, Caparol, Netatmo System
Related posts
Powered by