The Municipality of the 13th District in Budapest took an environmentally forward thinking decision when creating the country's first passive house certified kindergarten.
Replacing an on old structure the new building contains 16 groups on two floors. On top of that there is a unique roof garden which creates shaded outdoor places for the children.
The building was certified by Darmstadt Passivhaus Institut. It features extra heat insulation, heat regaining ventilation, smart LED lighting and numerous other innovations. The results are a heightened comfort for the children and the staff, while consuming only one tenth of the energy of a comparable institution.
The passive WONDERGERDEN KINDERGARTEN'S main message is educating a sustainable way of life and the building itself sets the example for it.
What makes this project one-of-a-kind?
Wondergarden kindergarten is Hungary's largest certified passive house institute for 400 children in 16 groups. The building is located in a densely built urban area, so the roof terrace is used as a covered playground. Characteristic elements of the building are the light cones giving light to the corridors coming from different shaped roof lights: circle, triangle and a square, like a shape matching toy.
Text provided by the architects.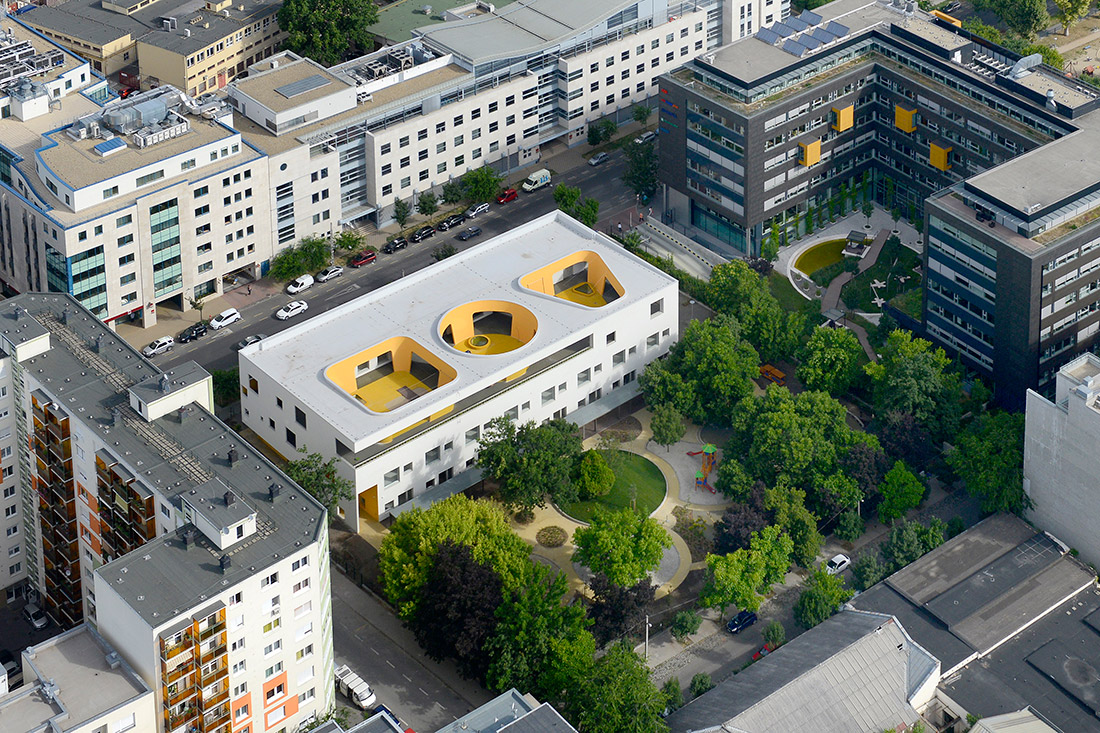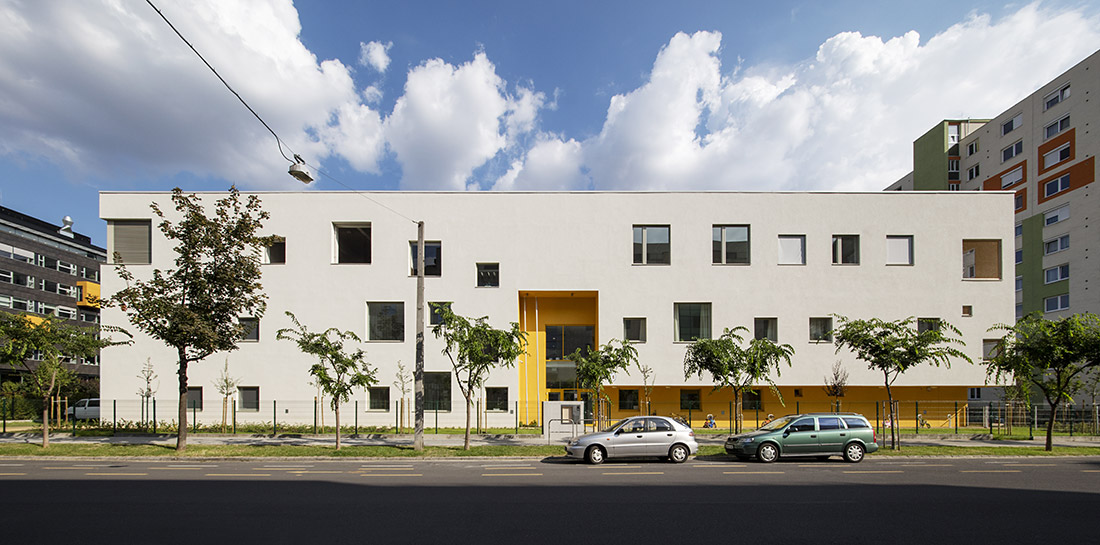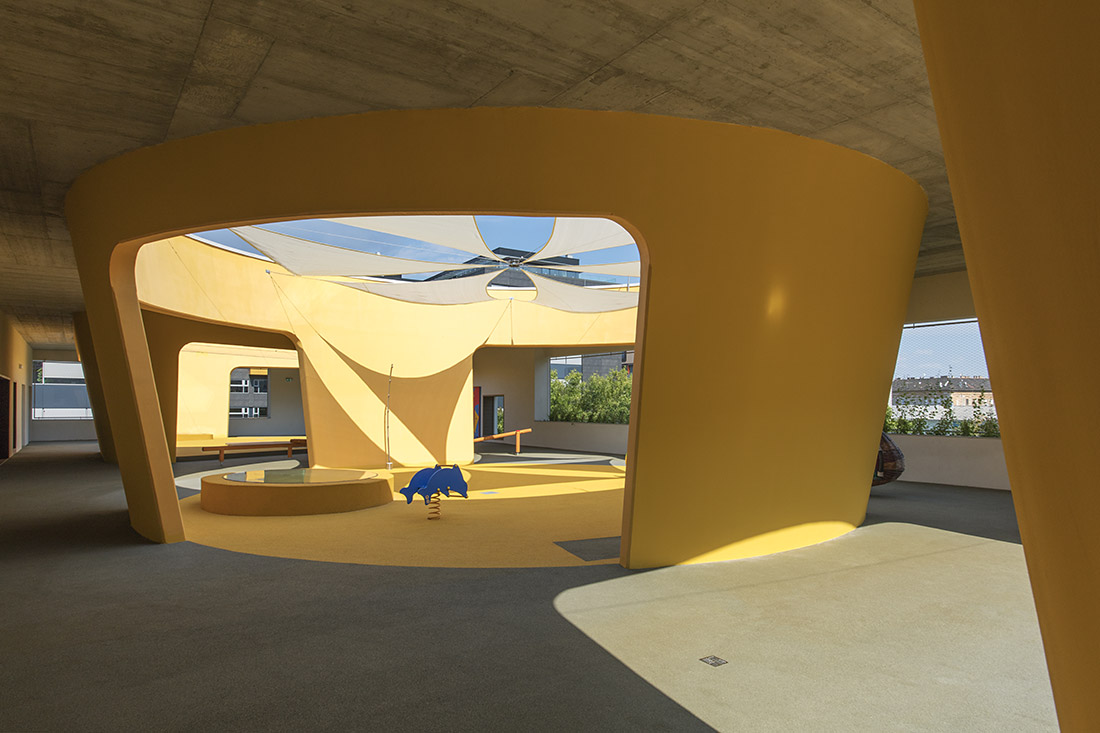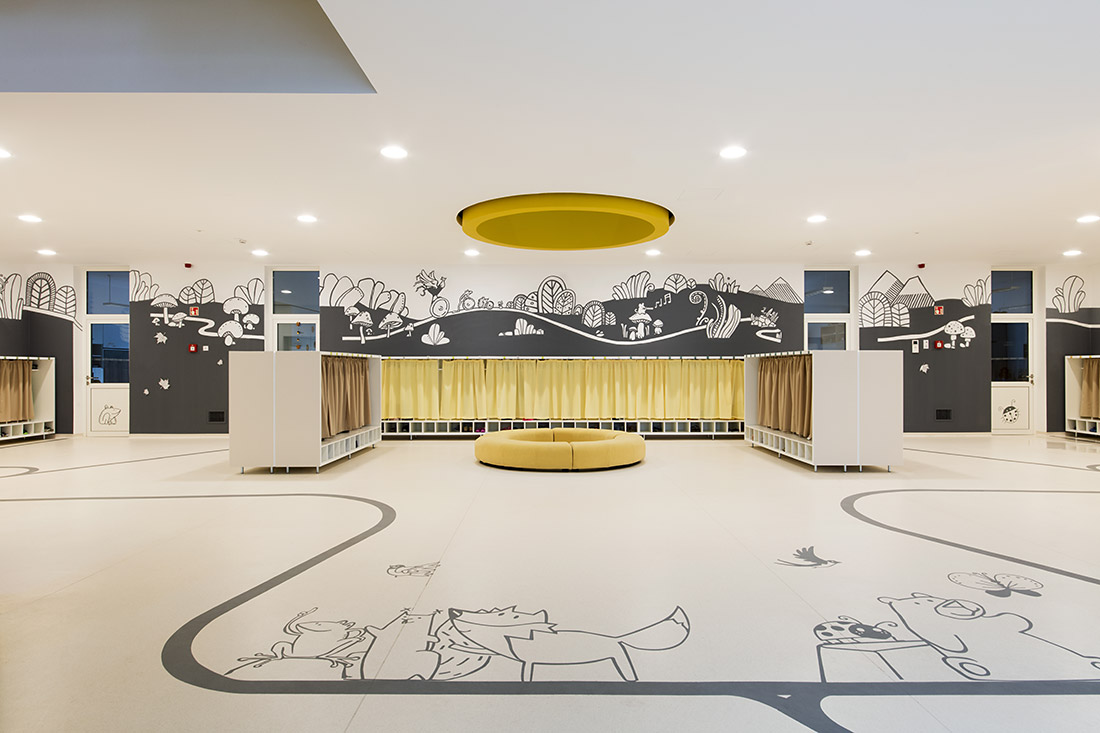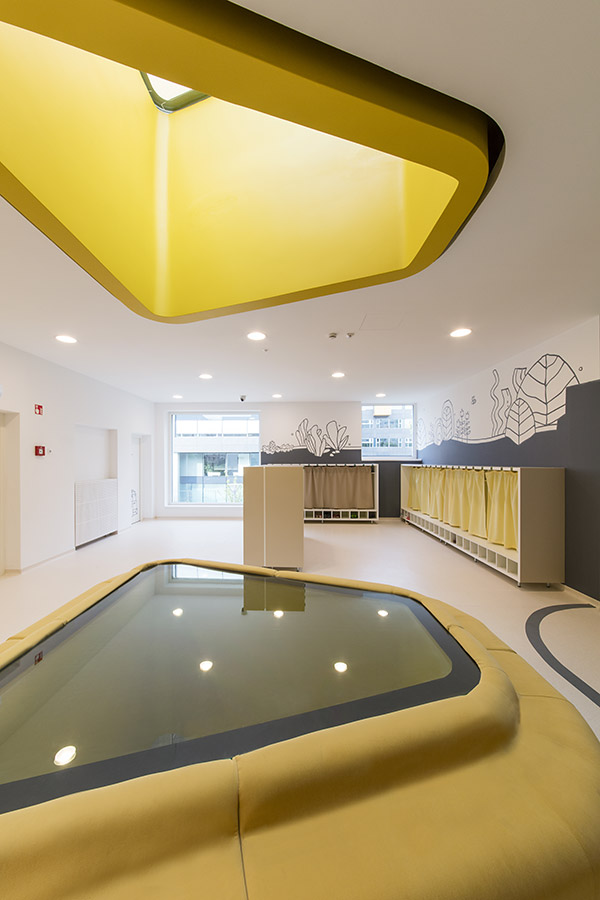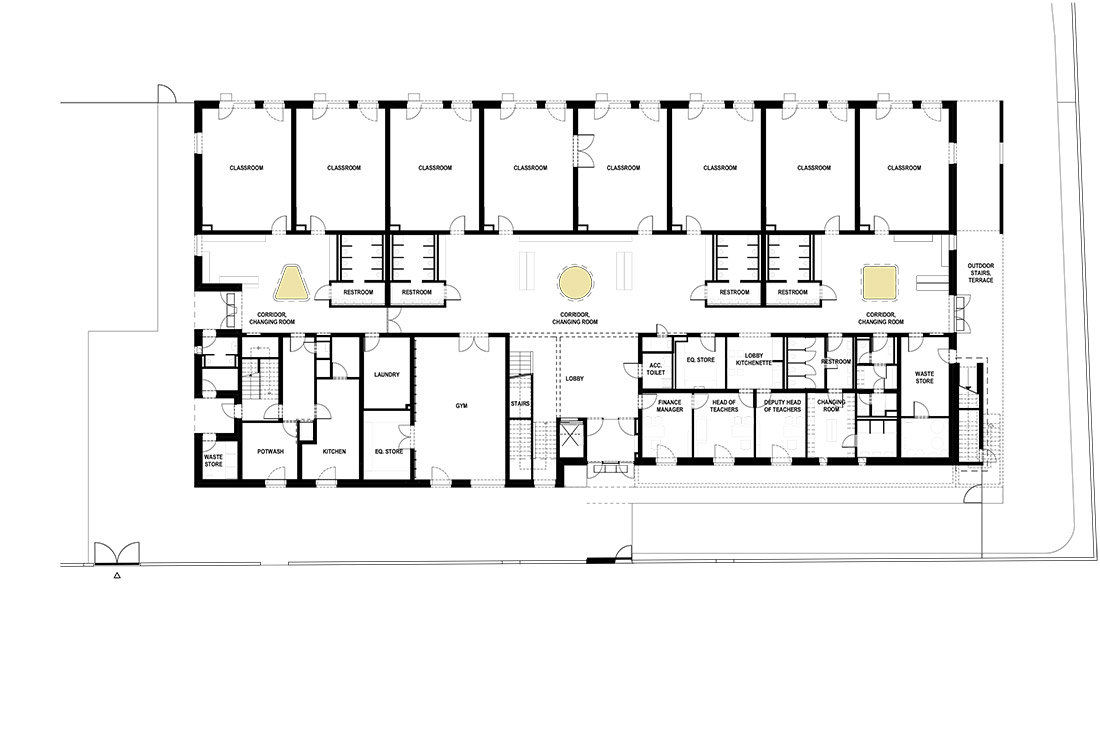 Credits
Architecture
Csaba Nagy, Károly Polus; ARCHIKON
Client
Municipality XIII. District of Budapest
Year of completion
2016
Location
Budapest, XIII. District, Hungary
Area
Total area: 3757,43 m2
Site area: 5065 m2
Photos
Tamás Bujnovszky
Project Partners
OK Atelier s.r.o., MALANG s.r.o.
Related posts
Powered by