The project concerns the renovation of a duplex apartment in Milan. The need to define a vertical connection between the two floors becomes the pretext to create a "furnishing" around which to develop all the spaces of the apartment. A three-dimensional structure was developed in tubular steel, on which to fix closed modules and wooden planes useful for the realization of a staircase and the kitchen and dining area. The lightness, given by the frame structure, allows to use the natural light of the second floor to illuminate the kitchen space from above, giving greater quality to the lower floor. The project involves the construction of a continuous light gray background pattern on all the vertical walls of the apartment, with different heights. A single floor cladding, an oak parquet, with inlays of walnut strips, characterize all the rooms; only in the bathrooms and in the kitchen area, ceramic "carpets", have been made that allow to define areas of use.
What makes this project one-of-a-kind?
The CRISS-CROSSING-SPACE, where what we call Furniture and Architecture "merge" themselves, creating a new tool capable to define movements, spaces, uses always different. The clear difference between what is "wall-attic-staircase" and what we call "furniture", mean as something changeable and ephemeral, no longer appears. In CRISS-CROSSING-SPACE, space becomes many things simultaneously: a void to cross, a closed / containing element, a verticality to climb, or a plane to use; an "instrument" capable of creating relationships between our body and architecture.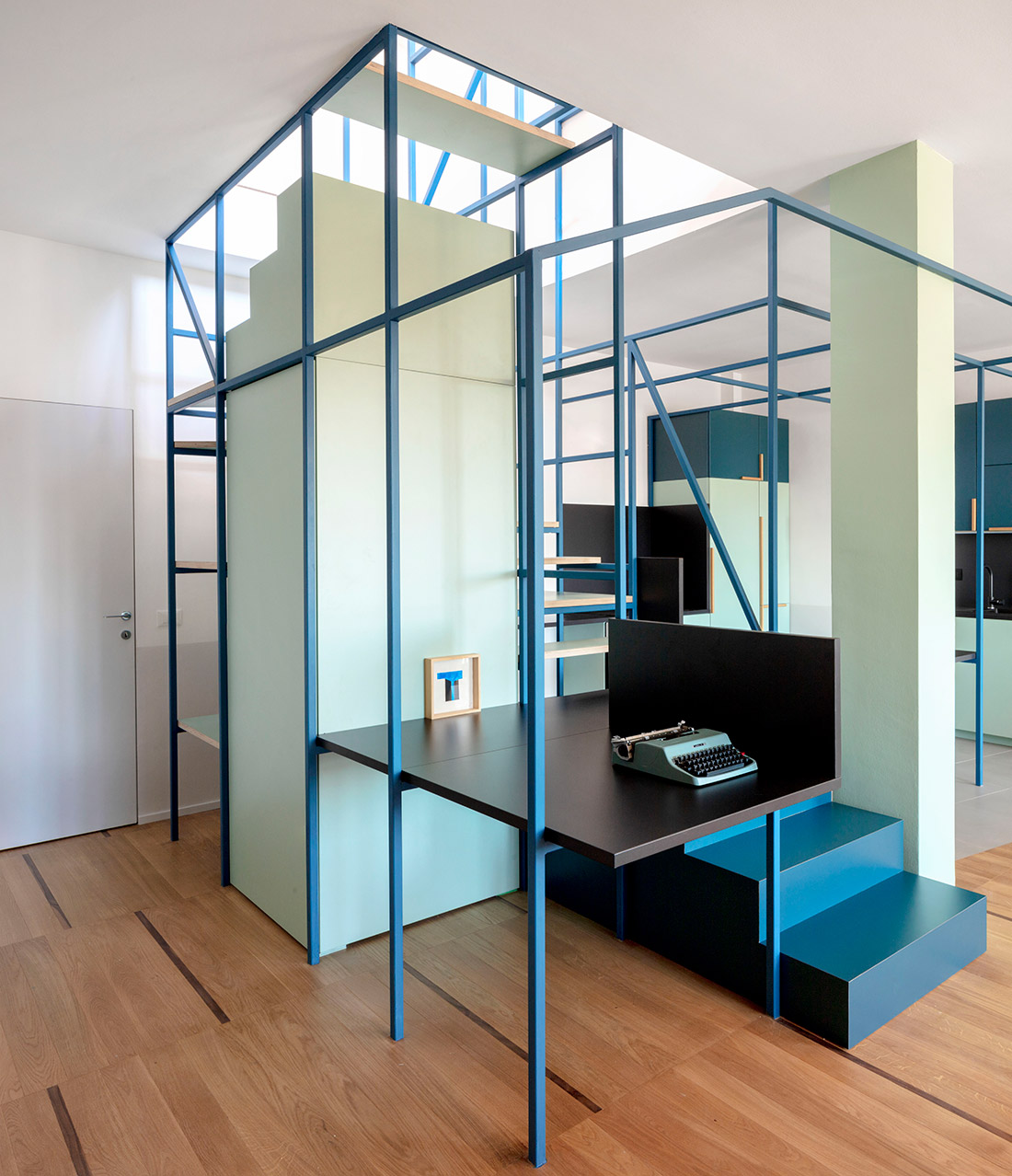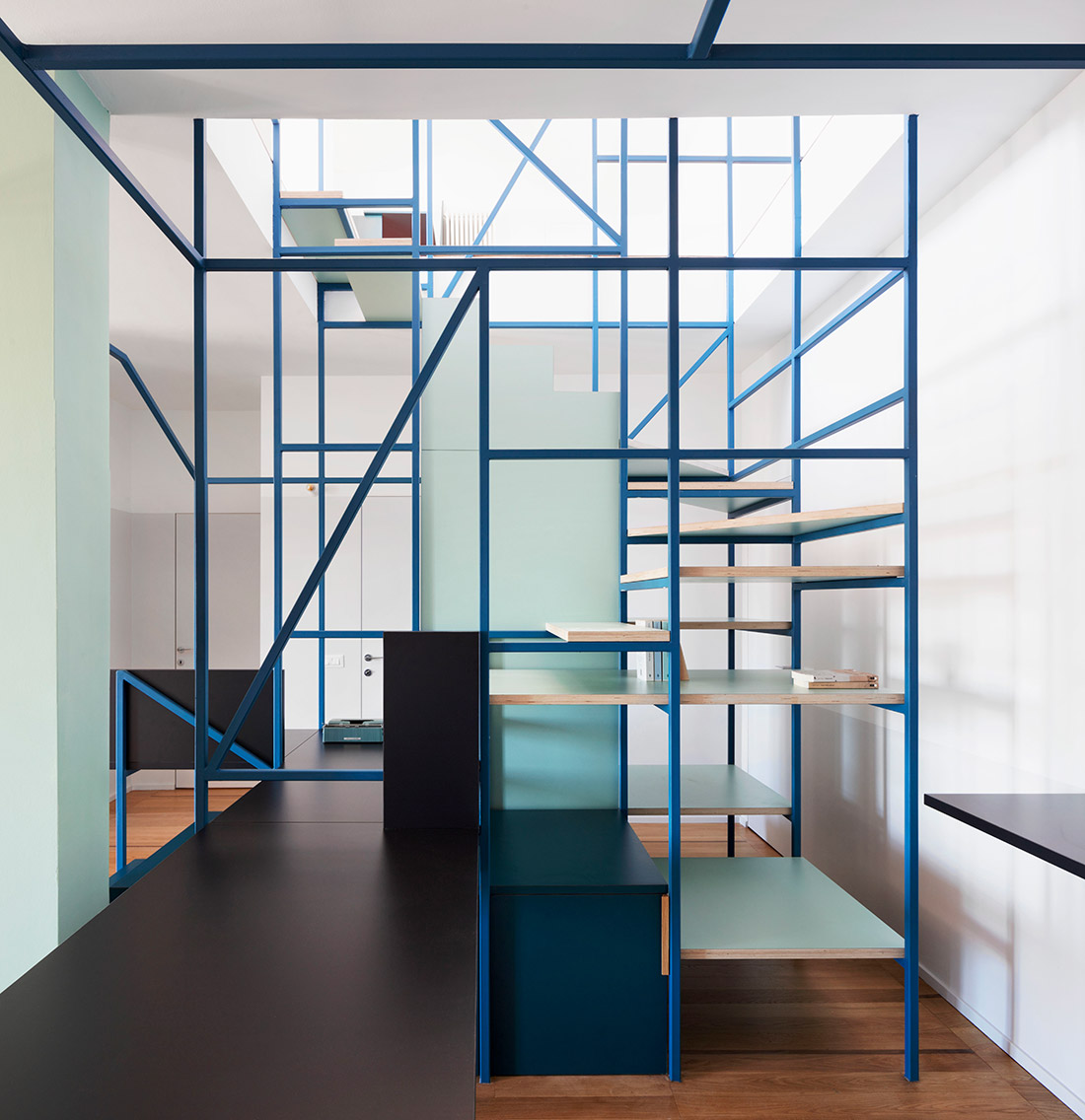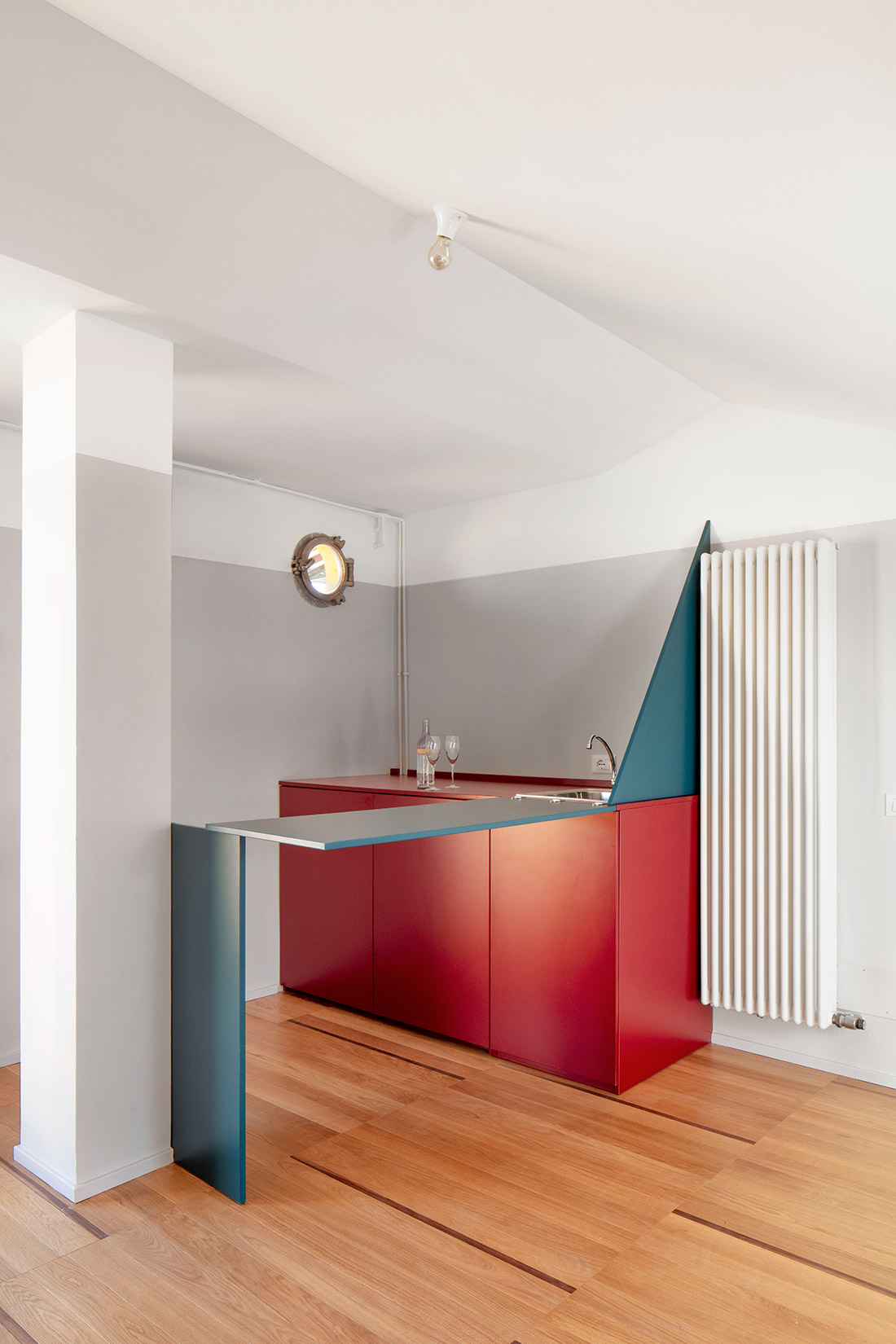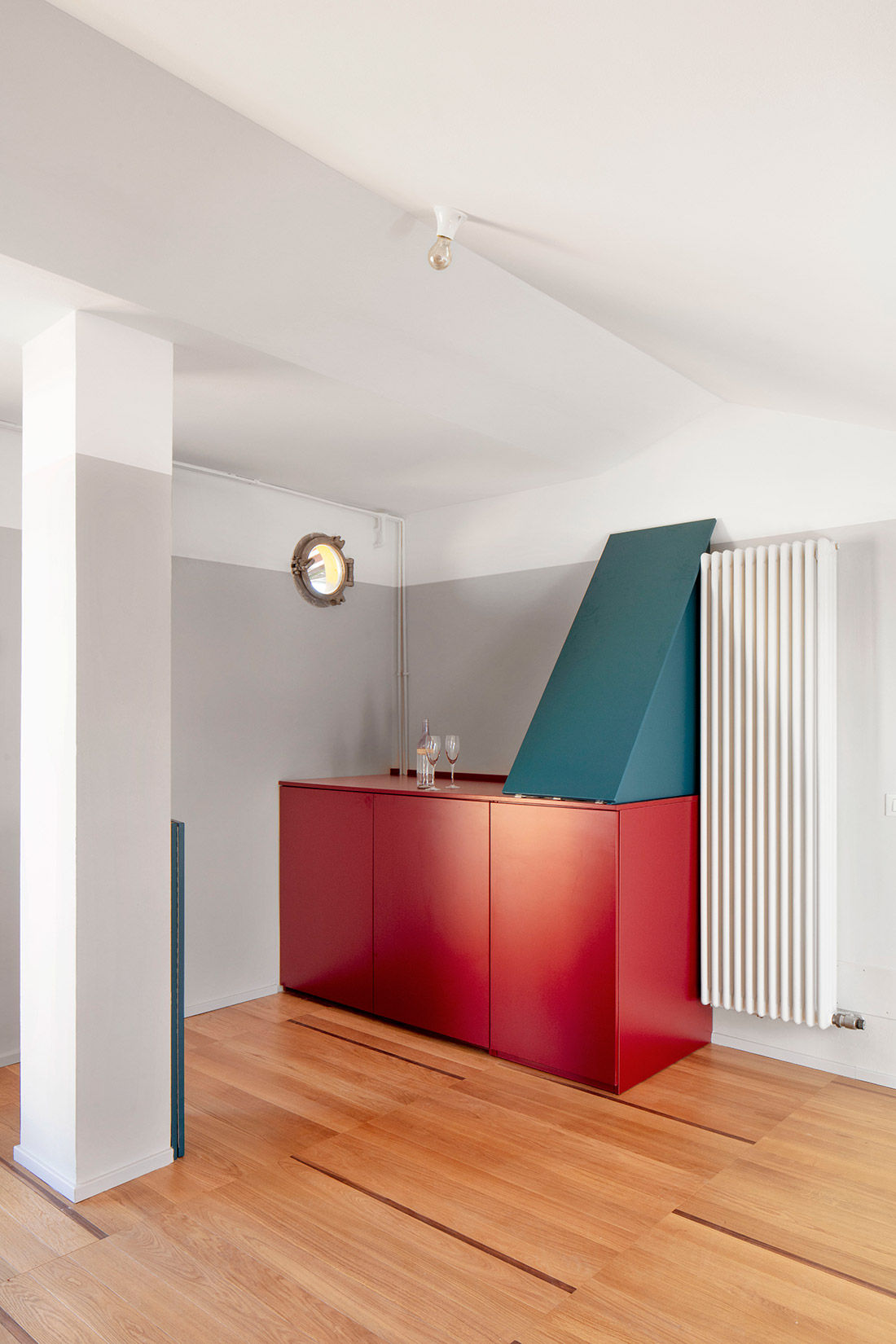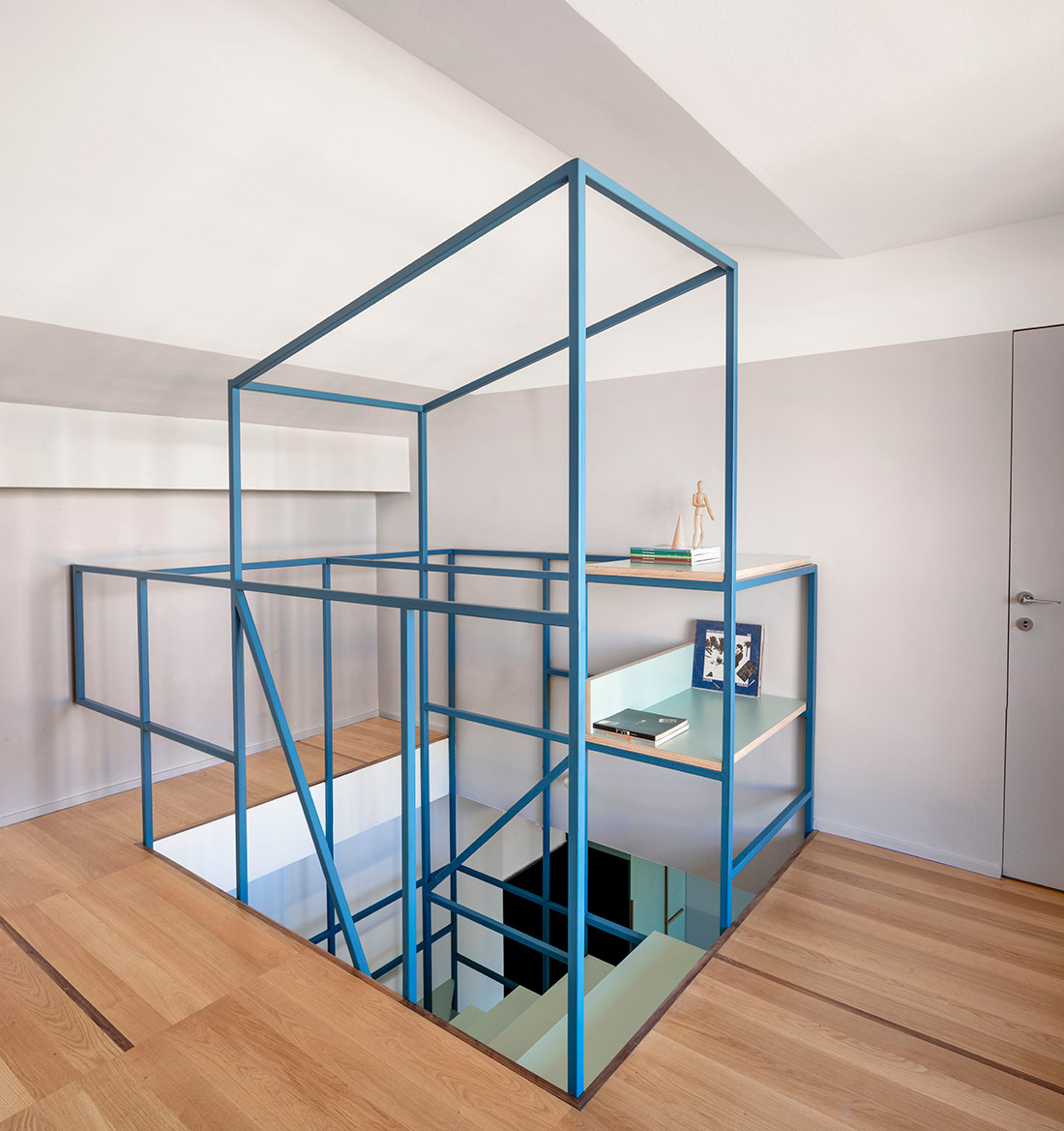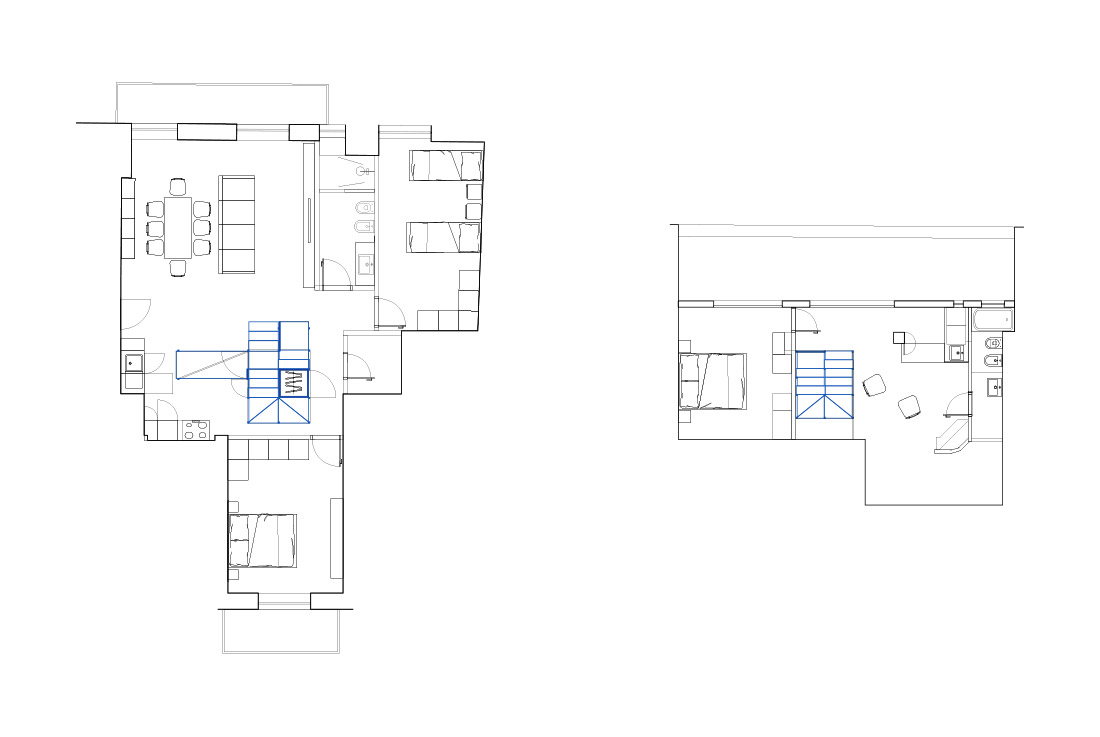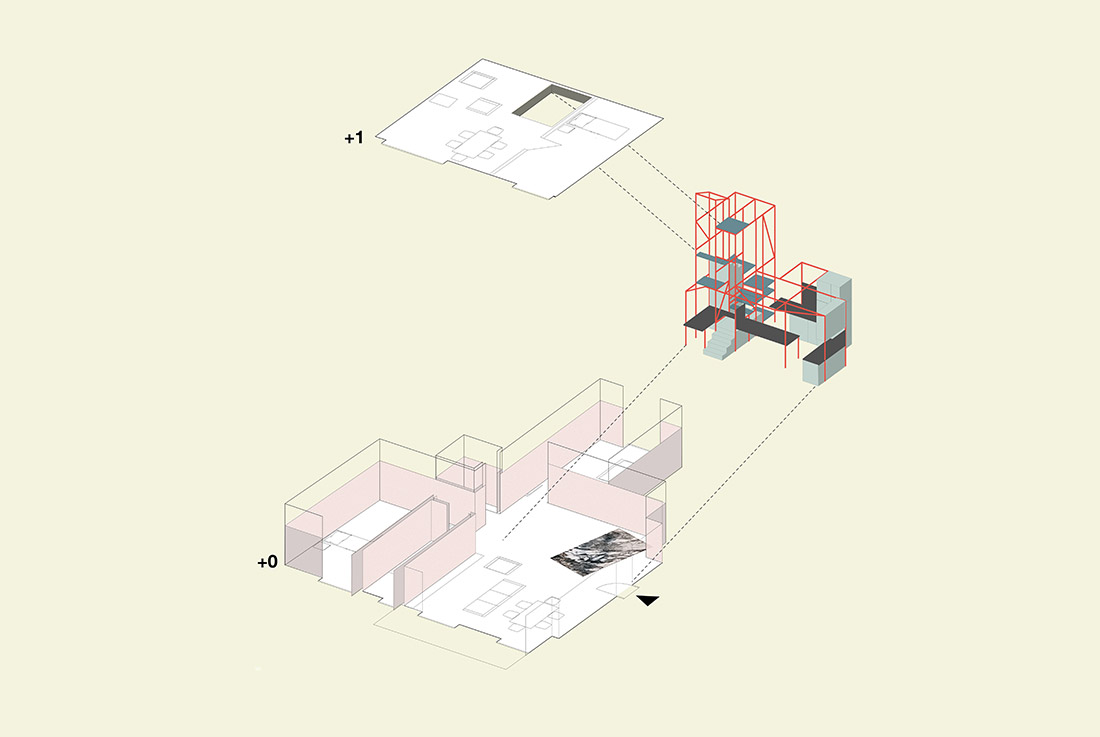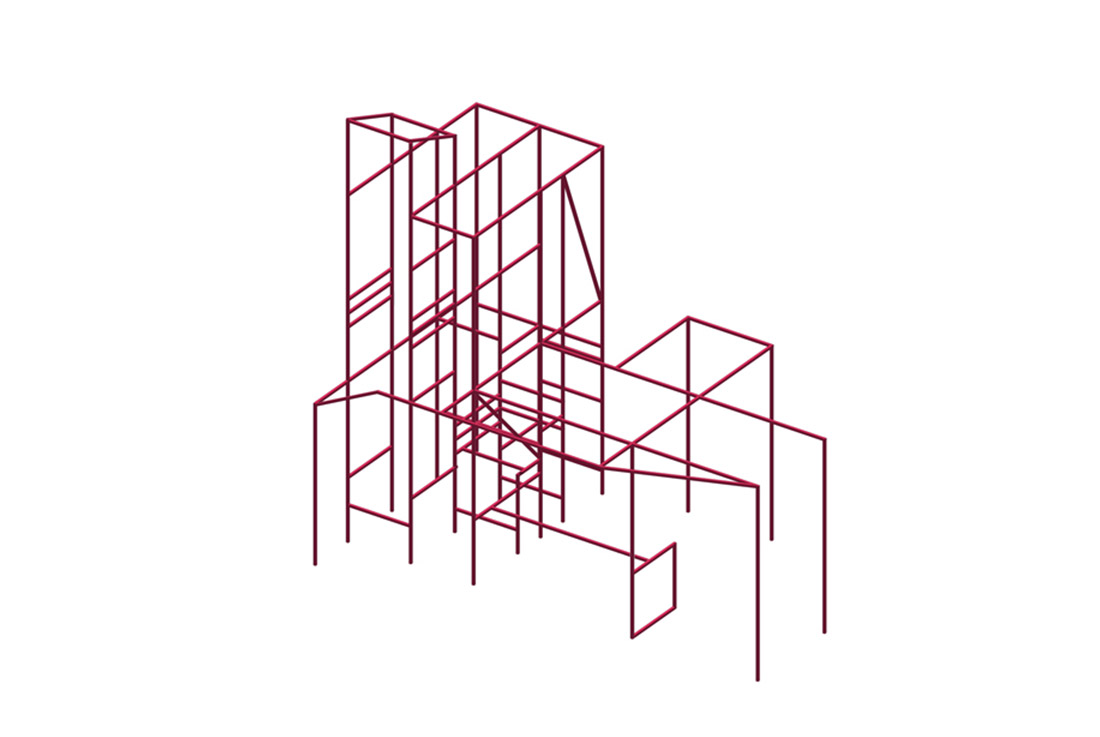 Credits
Authors
ITCH Studio – Società di Architettura Srl; Giulia Castelli, Marco Corazza, Alessandro Mingolo, Daniele Torresin
Photos
Luca Capuano
Year of completion
2019
Location
Milan, Italy
Total area
160 m2
Project Partners
Related Posts
Powered by