Architectural intervention
The WINE CELLAR EDI SIMČIČ consists of an expansion of the existing wine cellar, mostly storage and production facilities, and a new degustation space for presentation and tasting of wines.
The building is located in the village of Vipolže within the wine growing region of Goriška Brda. The biggest challenge for the project was how to integrate such a large building with minimal visual impact on the village silhouette and the views towards the village in an area mostly consisting of single family houses and farmhouses. Therefore the building has been blended into the contours of the site and adjusted to the local climate conditions. The building design includes the features of the local building typology in particular in the way it integrates into the terraced landscaping with supporting dry walls. The building consists of a ground floor and a basement, of which the part containing the wine cellar and the production facilities are partially subterranean to better integrate into the site levels. The roof is flat and green and it's edge is parallel to the terrain contours. The front elevation exposed above the terrain are constructed like retaining dry walls or partially backfilled with berms and landscaped.
As an interpretation of the vernacular dry wall construction, the walls are wrapped in metal mesh gabions which are backfilled with stones found during the construction site excavations. The wine tasting part is located in the section of the building with a different design. The building grows out of the terrain, the green roof flows over it to connect it with the production facilities. The facade is made of weathered corten steel which due to its colours blends with the natural tones of the soil, rocks, autumnal colours of vines and trees and ages with passing years – like good wine. The wine tasting space opens up to the outdoor terrace with beautiful views of the rolling hills of Brda.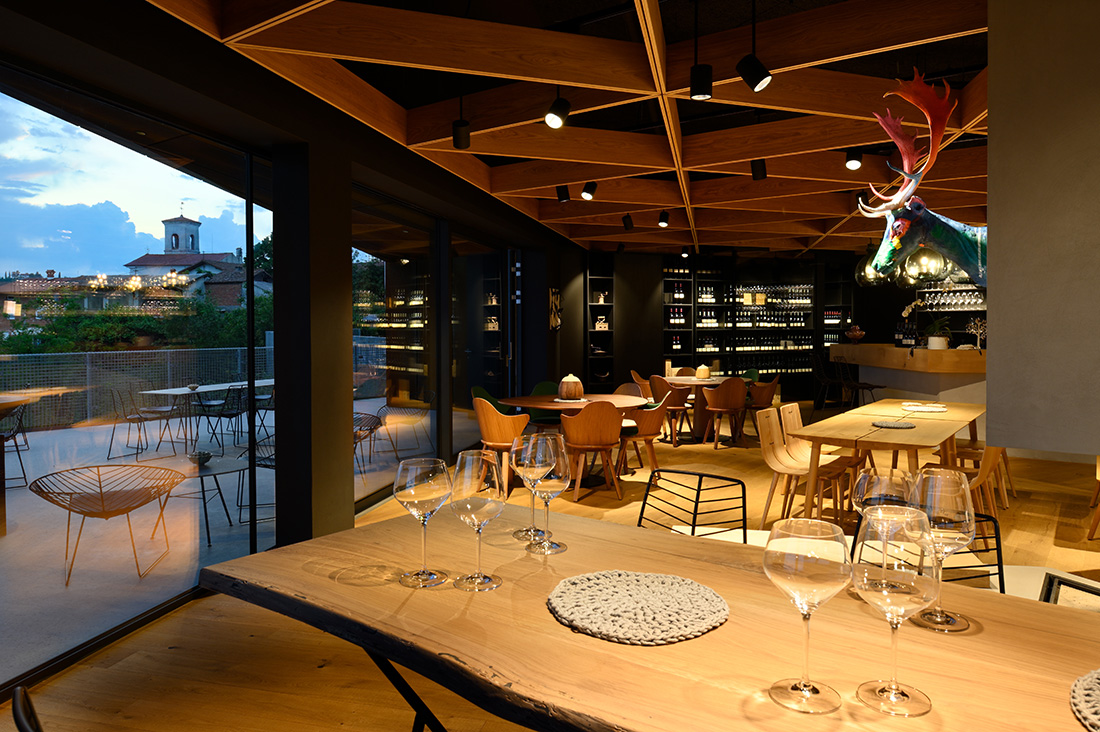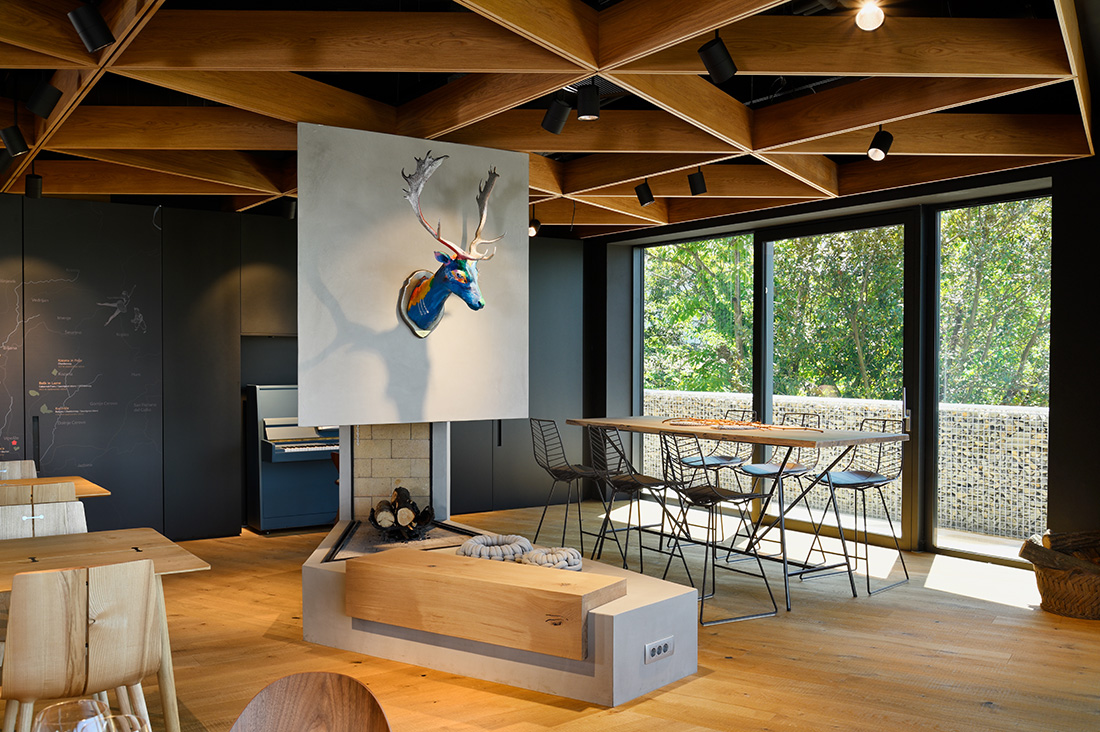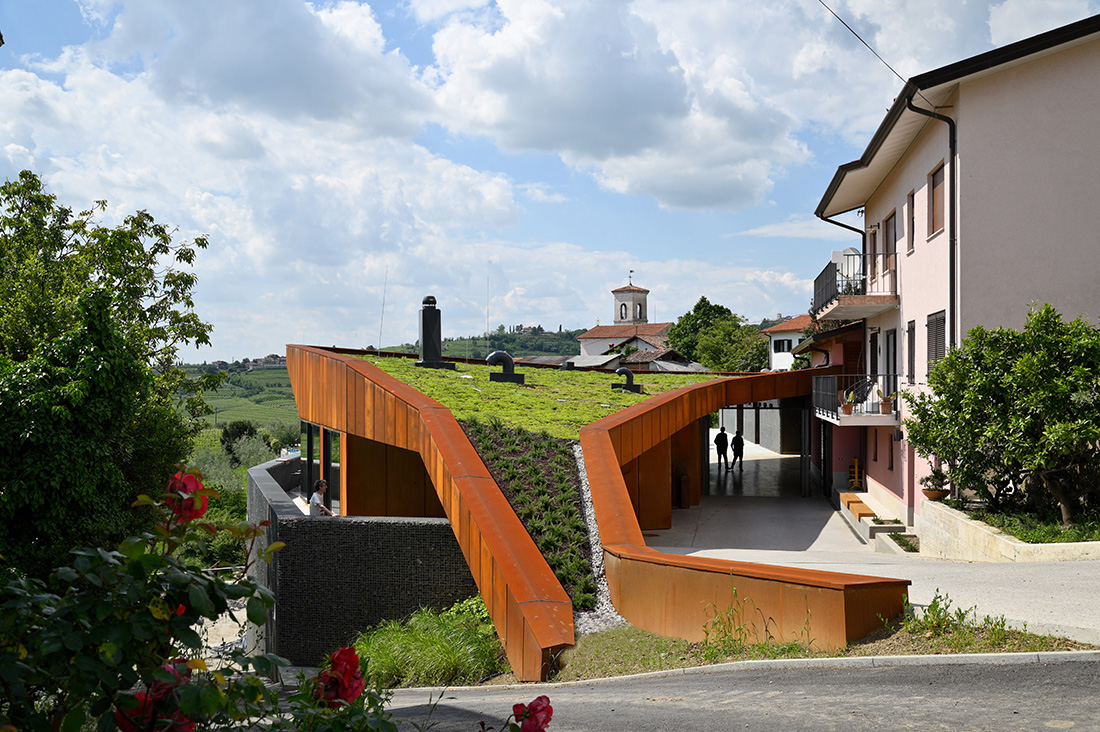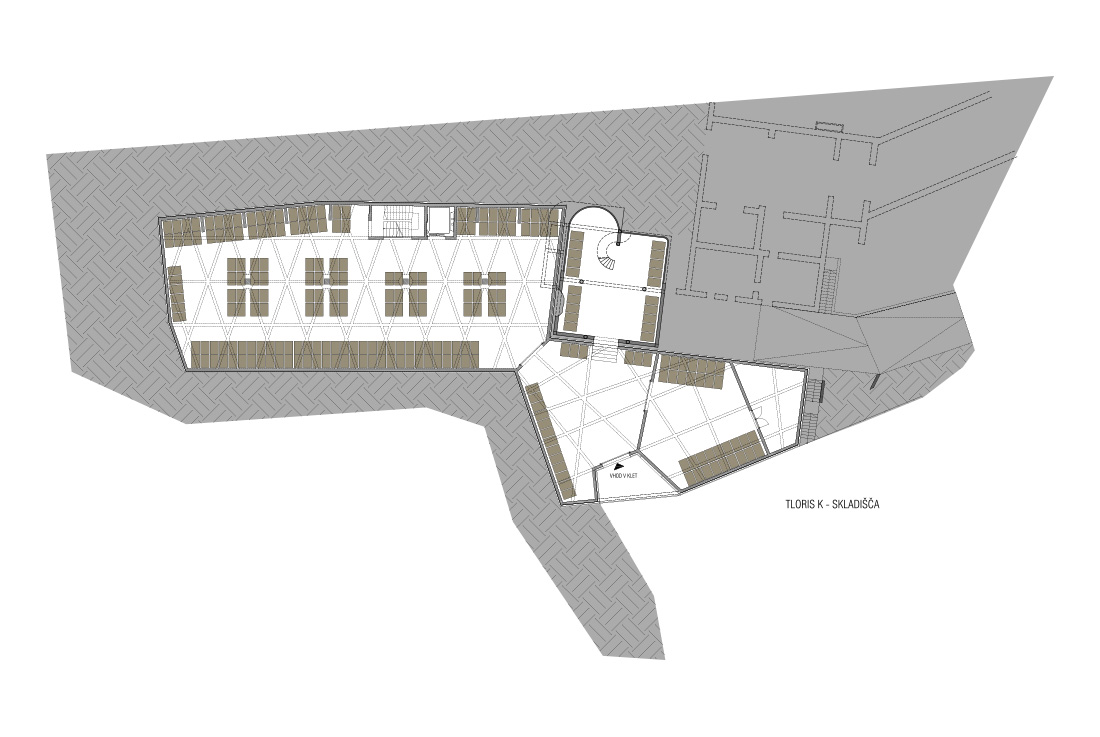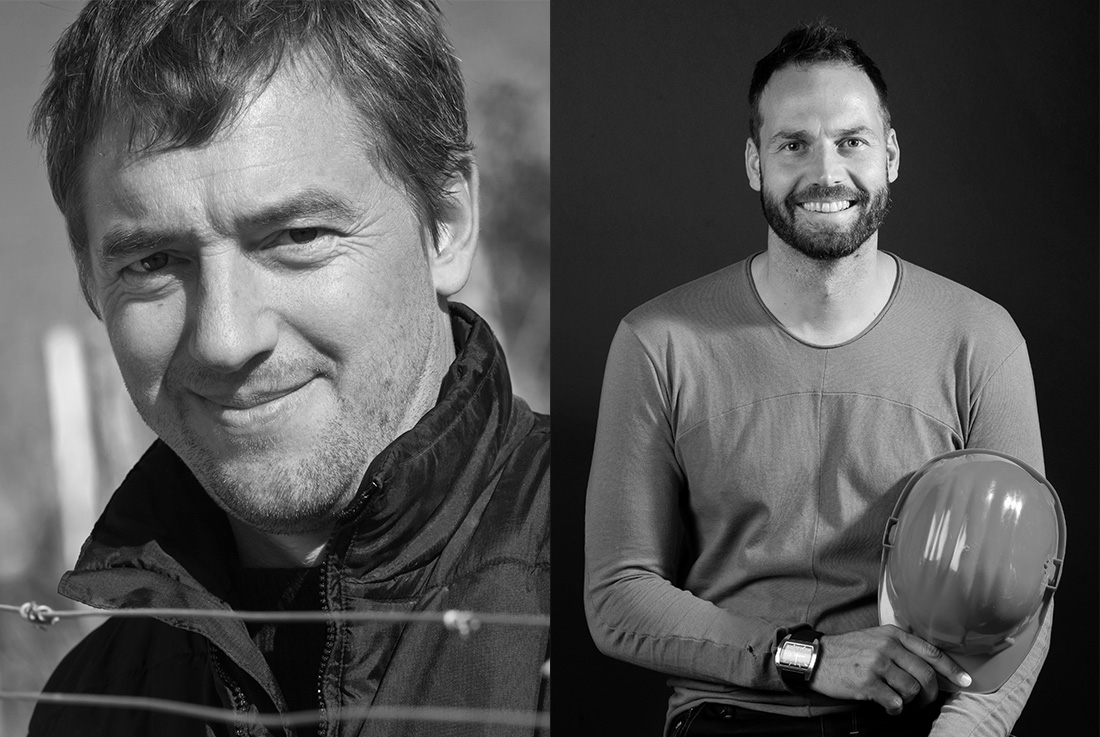 FILE
Authors: plusminus30; Barbara Debevec, Lara Melon, Jure Melon, Bernard Podboj
Landscape: Mitja Škrjanec
Investor: Vinarstvo Edi Simčič
Photos: Miran Kambič
Year of completion: 2019
Location: Vipolže, Goriška Brda, Slovenia
Built up area: 585 m2, wine cellar: 855 m2, ground floor: 600 m2
Text provided by the authors of the project.