West Herzegovina is a secret that is definitely worthy of discovering. As it is located in the back of Dalmatia it reminds us of Istra and has its potentials. It has pleasant Mediterranean climate, climate that gave birth to all western civilization. That is the place of rich flora and fauna where all birds find their shelter during the winter.
This area is considered dry and waterless, but sits on rich underground reserves. In the middle of Herzegovina, near Međugorje, lies a fantastic waterfall Kravice created from the river Trebižat.
Herzegovina is a place that opened up and connected to the West after appearance of phenomenon of Međugorje. This is a place of the future for sure. Herzegovinians are known as vital people, adjustable and pragmatic. That is the most prosperous part of Bosnia and Herzegovina.
Besides tobacco, Herzegovina was always known for its wine. Winery "Royal vineyards" ("Carski vinogradi") was founded during the rule of the Austro-Hungarian Empire, and wine from Herzegovina was consumed in palaces of Vienna.
Two types of authentic wine: white wine – Žilavka and red wine – Blatina make this winegrowing area interesting for vintners.
After the appearance of Međugorje, which became recognized as the place of pilgrimage, the whole region became an attractive touristic destination. Global tourism awakens local potentials. Herzegovina has always been a wine region, and now that potential is organized and technologically improved, as it is required nowadays.
The local tradition here was that everyone produces its own wine, and now this is a region with dozens of small vineries that are accompanied by an authentic gastro offer.
Wine bar Regina is a blend of pilgrimage/religious tourism and the new future of Herzegovina. It is a continuation and additional feature to the restaurant that we designed two years earlier. Our motto is that additional features sell the basic model better. Specifically for the restaurant Regina this wine bar was a real upgrade.
What used to be an anemic space of a bank office positioned merely as an excess of a hotel floor plan is now enhanced and made attractive for the wine lovers.
Each space has its own spirit. The task for the architects is to "rub" and coax the "genie" of that space just like in the story of Aladdin's lamp. We succeeded because this wine bar is not only photogenic or poser but truly vibrant place. Verification for that comes from the users themselves. THE HARDEST THING TO DO IS TO MAKE THE SPACE INTIMATE. That is even hard to define, but generally people describe it as "the places where they feel good". Architects and designers should know how to get to that.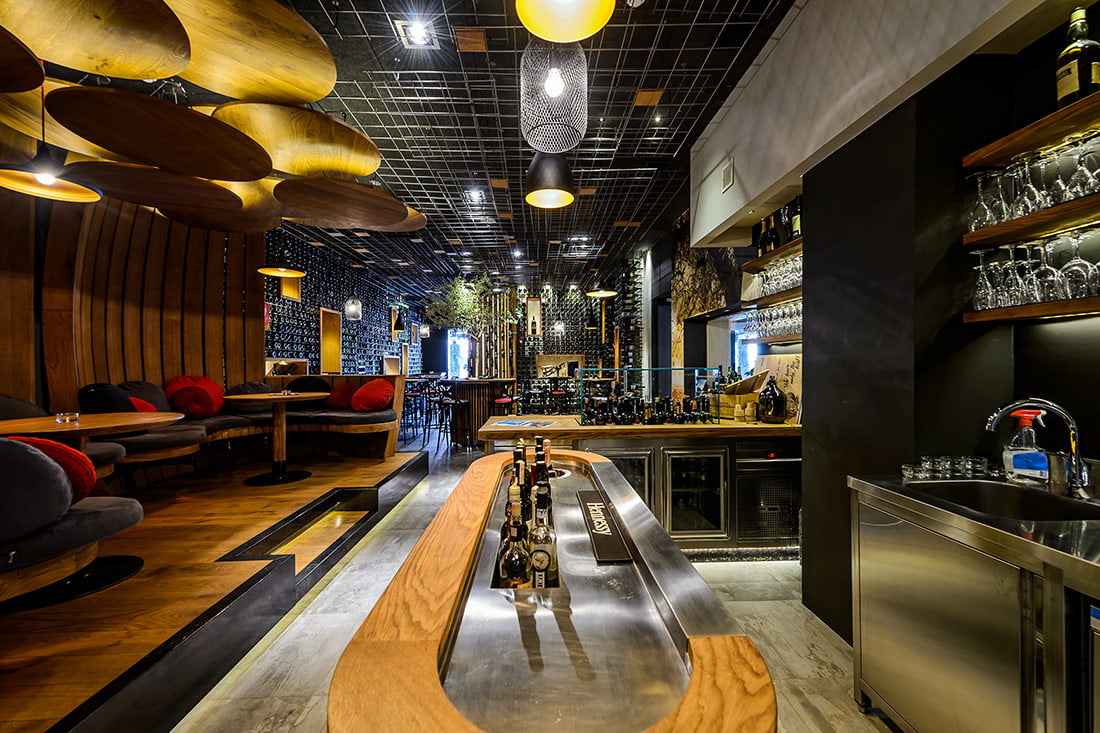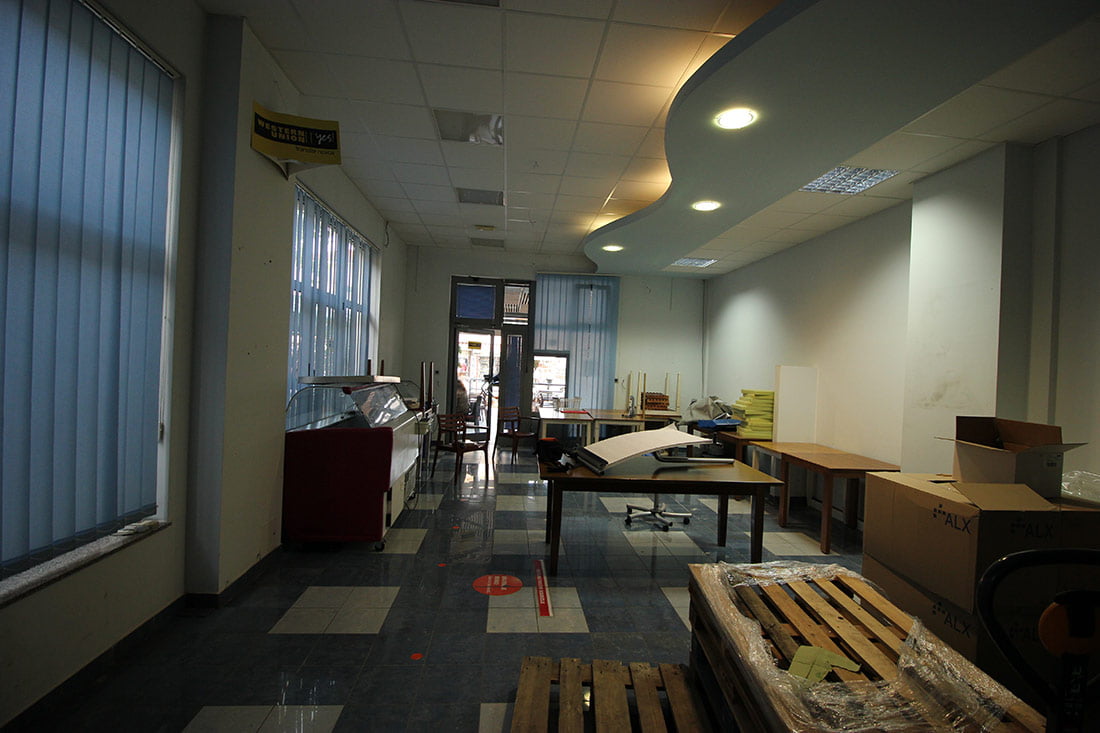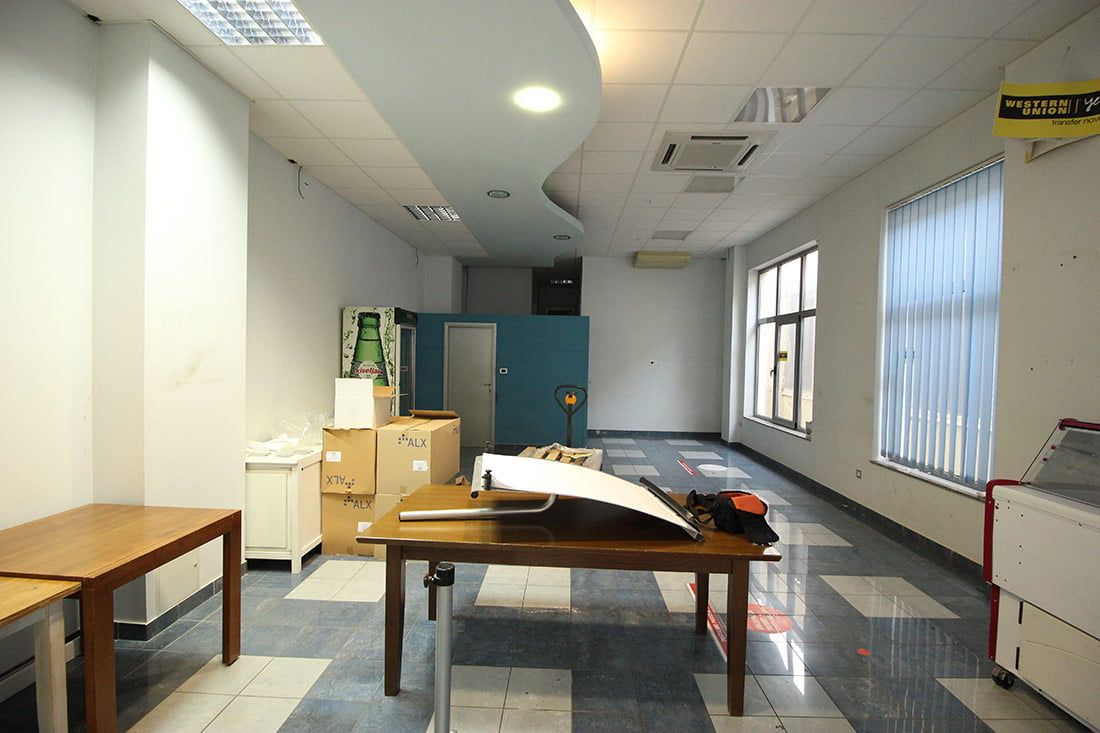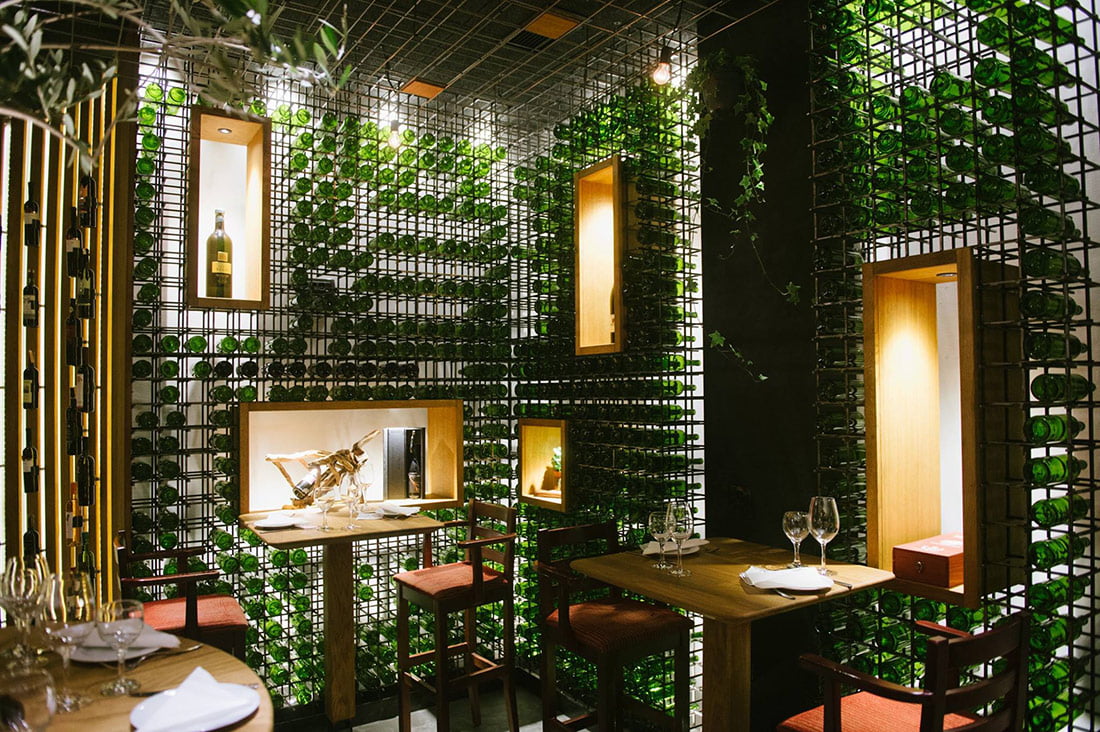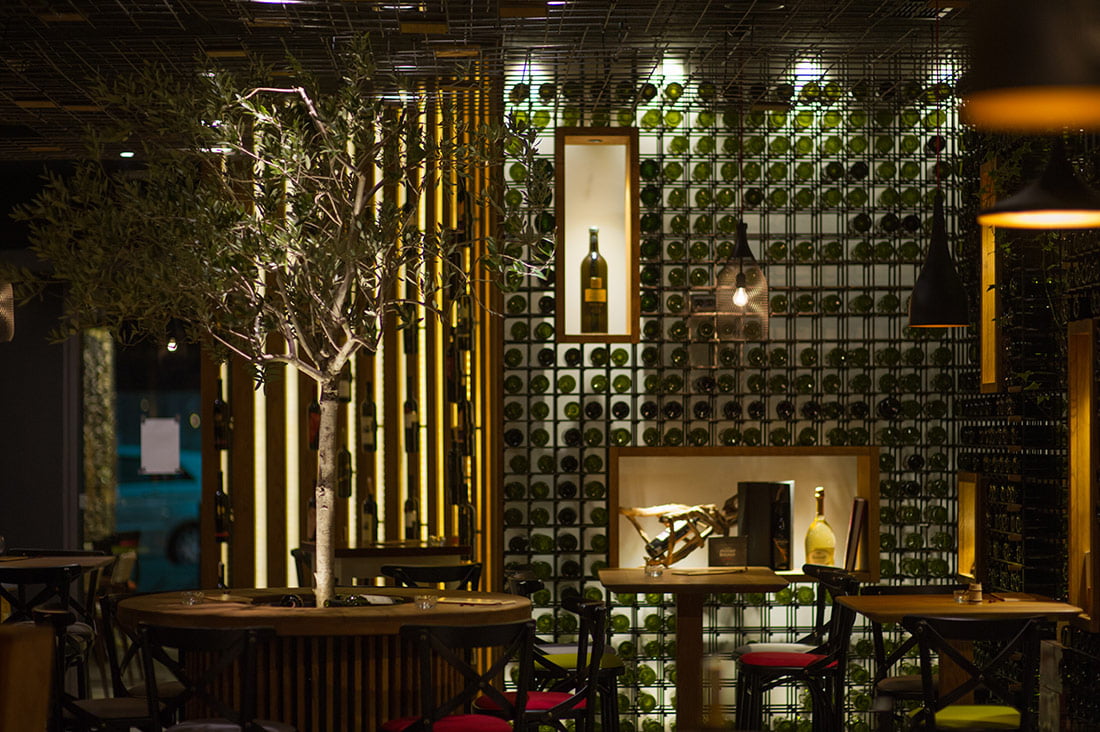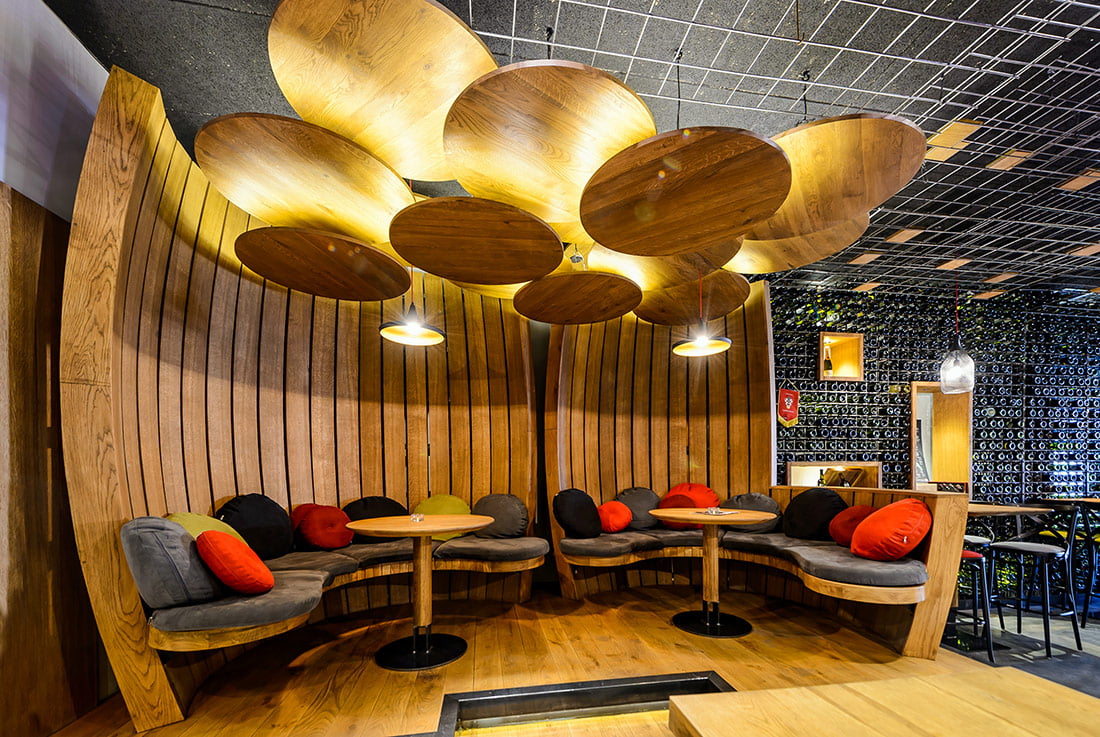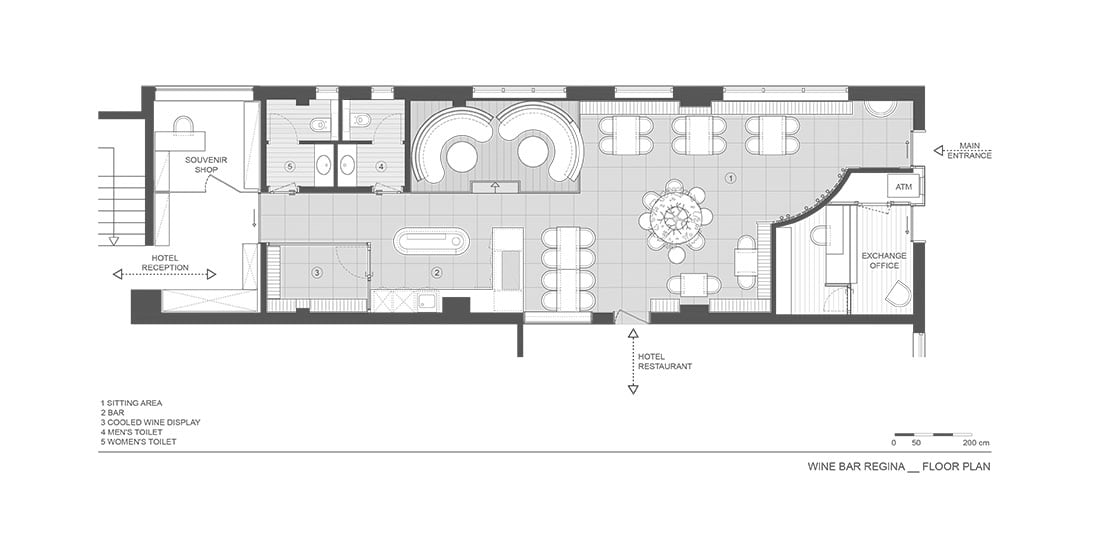 Credits
Interior
Amir Vuk – ZEC; Ena Hadžić, Dario Bojanić, Igor Tomić
Client
Hotel Villa Regina
Year of completion
2017
Location
Medjugorje, Bosnia and Hercegovina
Surface
85 m²
Photos
Digital Foto Video Studio ĐANI
Project Partners
OK Atelier s.r.o., MALANG s.r.o.
Related posts
Powered by