Weave hello Stool
An archetypal object which invites the user to take part in the tracing of its history: the classic three-legged stool is reinterpreted in a DIY contemporary key, while keeping the traditional, timeless motifs. Similar to a wooden belt – made of small intertwining elements which create various patterns like color pixels – the body of the stool is "woven" between the seat and the base, creating an empty space for storage. When not in use, it becomes a small wooden carpet reminding of Romanian traditional tapestries. Made of plywood, this stool carries the purity and nostalgia of the archetype, blending them with a touch of energy and imagination.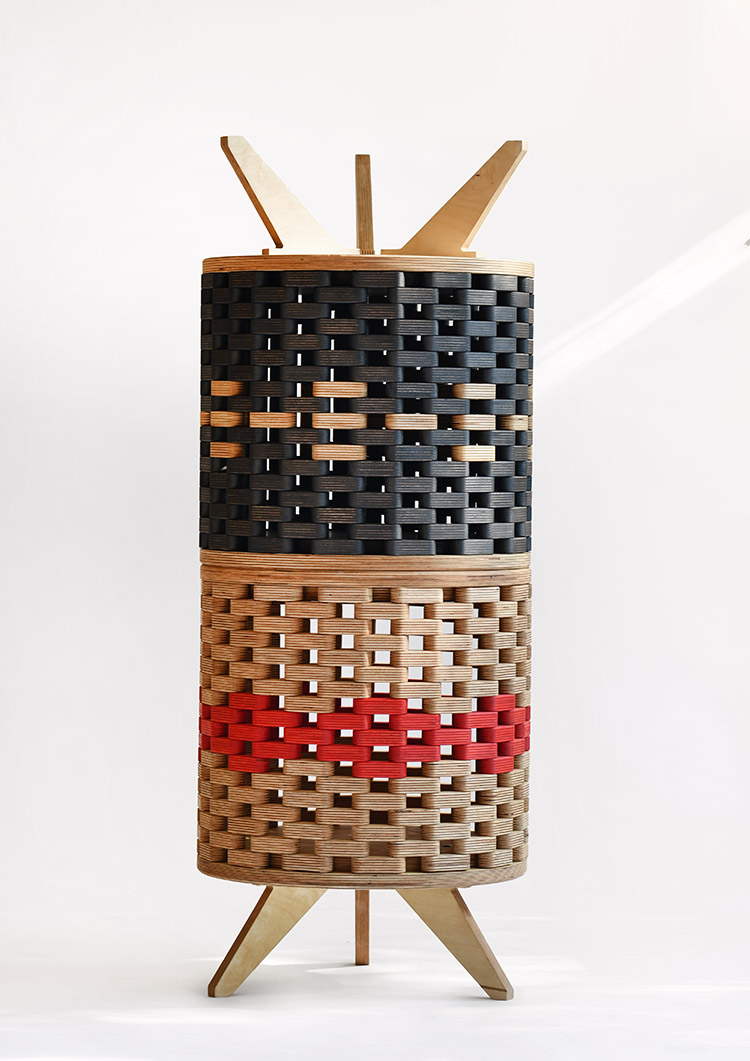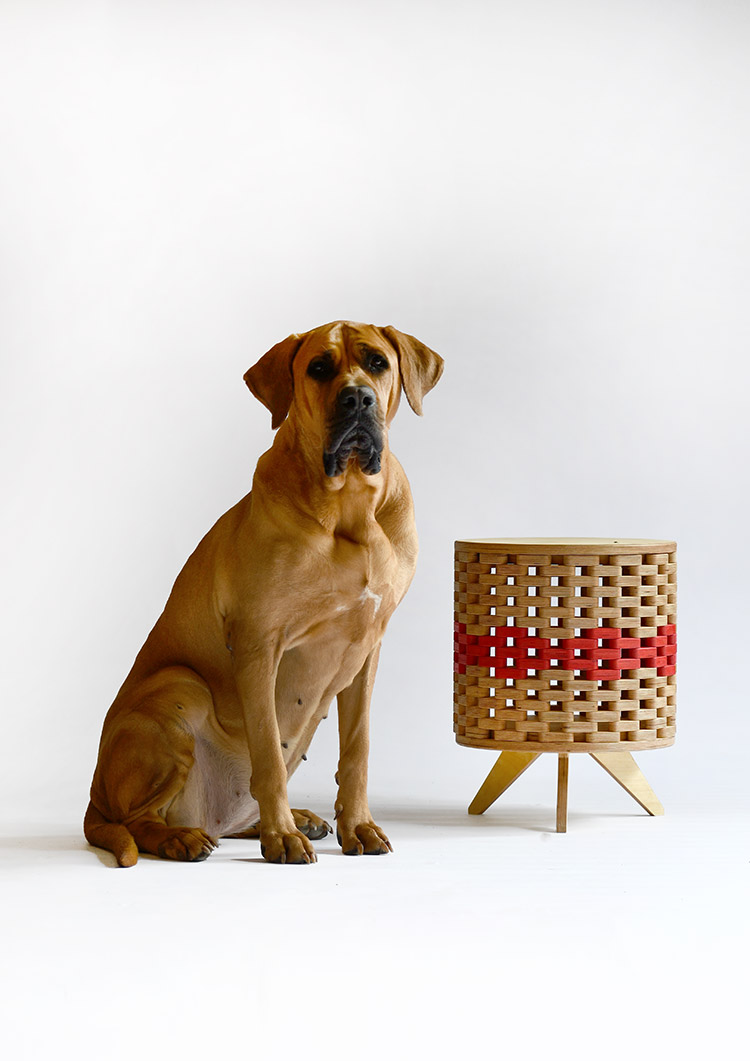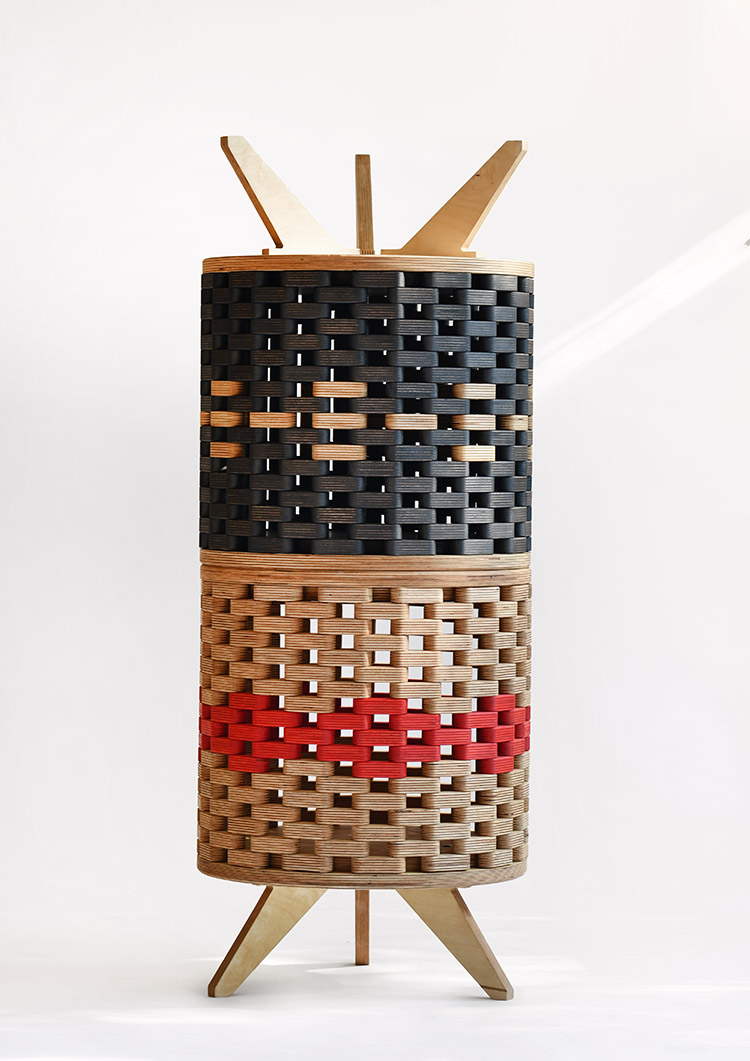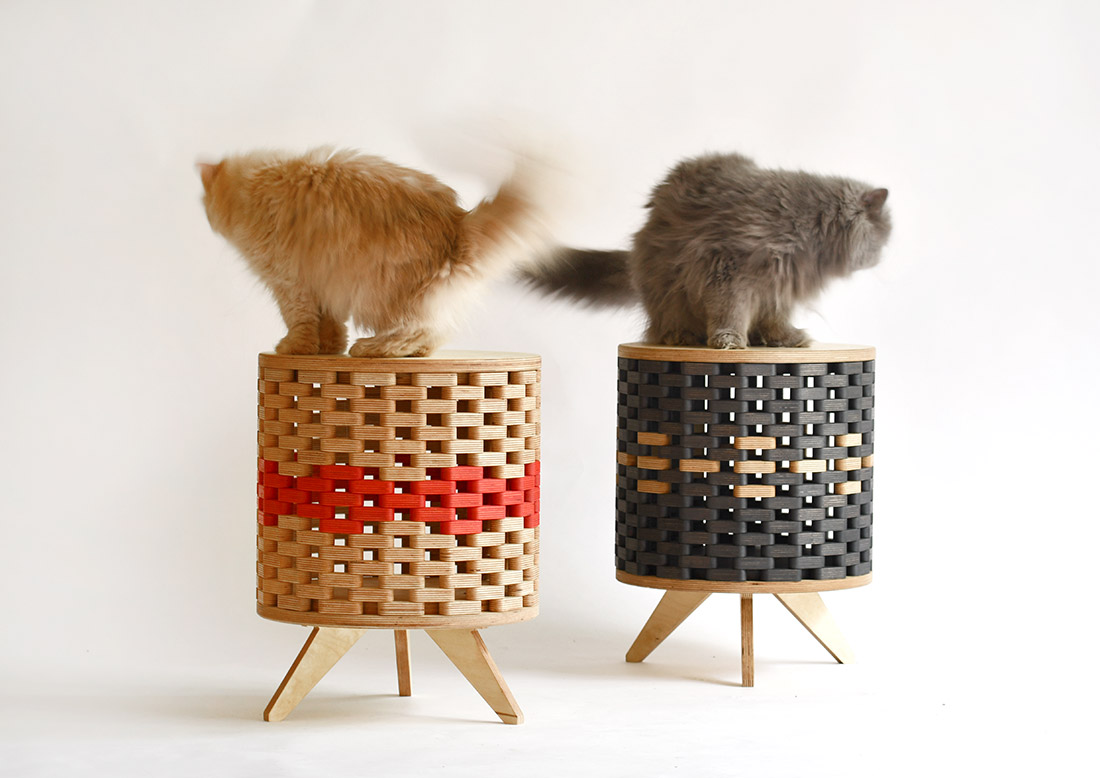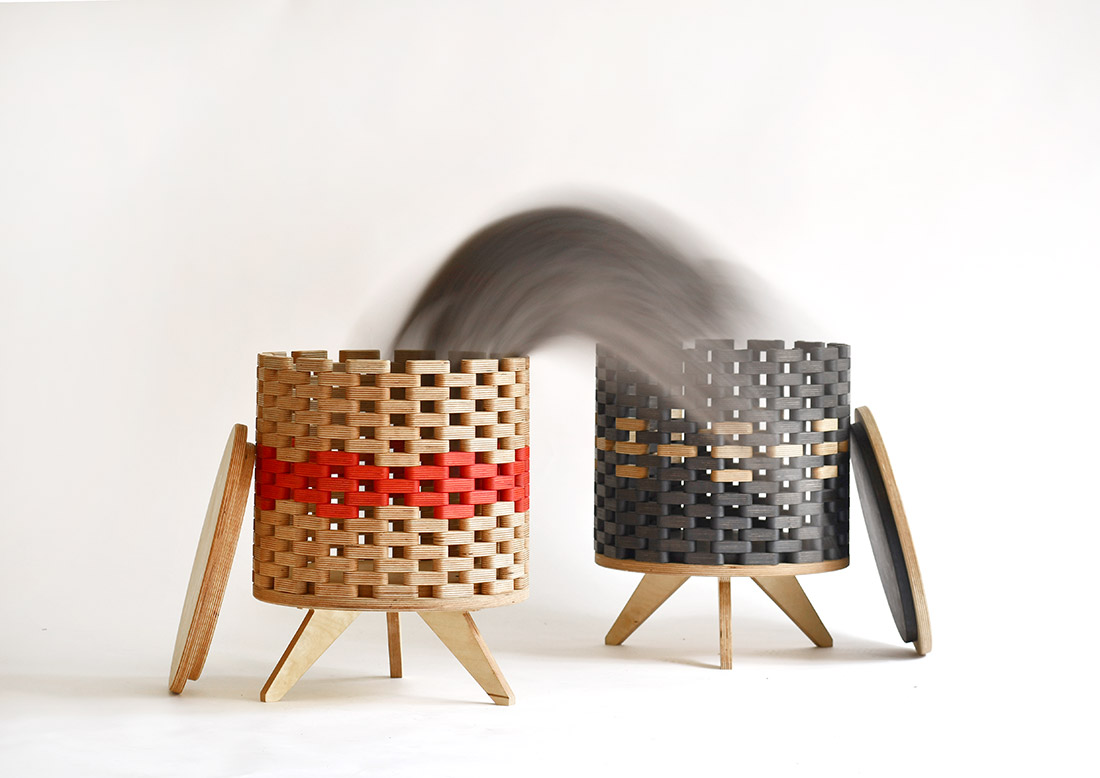 About the designer:
Agnes Lukacs's creative professional journey began during her student years within the University of Arts and Design, in Cluj. That is when she started working as a fashion photographer and experimented with branding & graphic design.
After freelancing for one year, she decided to take it up a notch and founded her own design consultancy company in 2006.
As an interior designer, she is always driven by ideas and focused on finding the best concepts that meet the clients' needs and vision. She gives each project a personal touch and often manages to exceed expectations. Being given fully creative liberty, Agnes creates playful home and working environments or commercial spaces that inspire. Her style is best to be described as eclectic. She is currently working with a team of local craftsmen and specialists that help shape up her ideas and projects from scratch.
In the past years two brands emerged, both nested under the Agnes Lukacs label. Kek și Kok showcases her playful vision on food styling, while under Pradă Ușoară the designer creates not only objects, but also custom fabrics for furniture or apparel. All these elements actually make up Agnes Lukacs as a designer.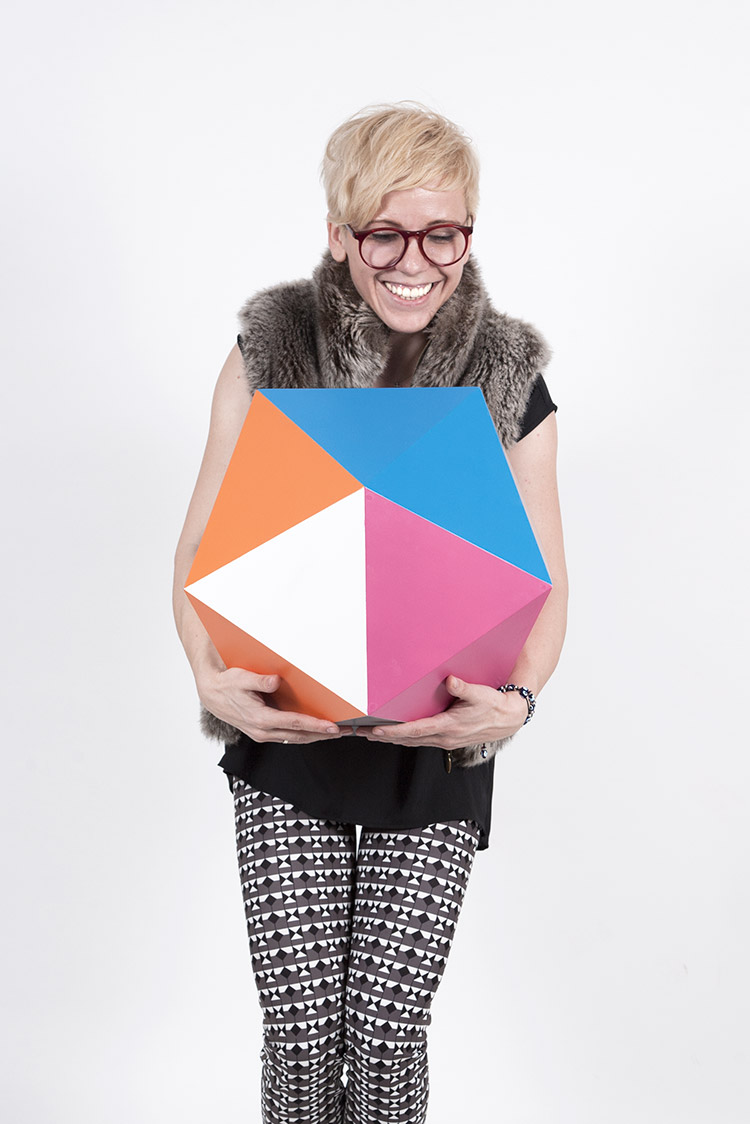 FILE
Designer: Agnes Lukacs
Producer: Stwoodio
Country: Romania
Year of production: 2019
Photos: Agnes Lukacs
Text provided by the authors of the project.