The new factory gives home and face to the manufacturer of bio-functional foods "VITANEA" – innovative and ecological company, using bio-materials, innovative processing and zero-waste production technologies. The building's architecture continues this "green" and friendly attitude to the environment and people`s quality of life in all design and interior solutions.
The architects have developed an ecological and bioclimatic strategy, based on the analysis of the specifics of the terrain as infrastructure and natural resources. All given project solutions focus on reducing the impact of the building development on the environment. An energy audit, carried out for the new factory, showed that the expected economy, based on output and spent electricity, will be over 40%.
The silhouette of the building is chosen very carefully to fit elegantly into the environment and to facilitate the maintenance of the building. The concave curve of the roof allows quick drainage of rain waters and the overhangs prevent the southern facade from overheating, as well as protect from rain and snow the employees, while working in the yard.
What makes this project one-of-a-kind?
Main challenge in designing the factory was to achieve overall integrity between the production concept of the client and the industrial building's architecture. The innovative approach in using the characteristics of the environment in symbiosis with new construction technologies, aims at sustainability, energy efficiency and environmental protection.
Text provided by the architects.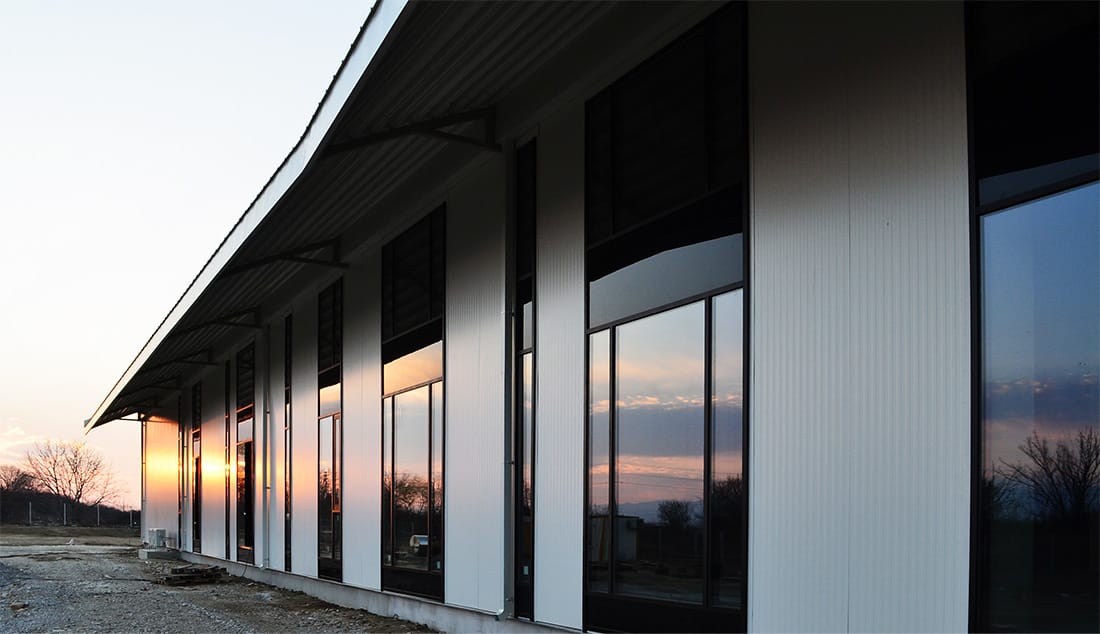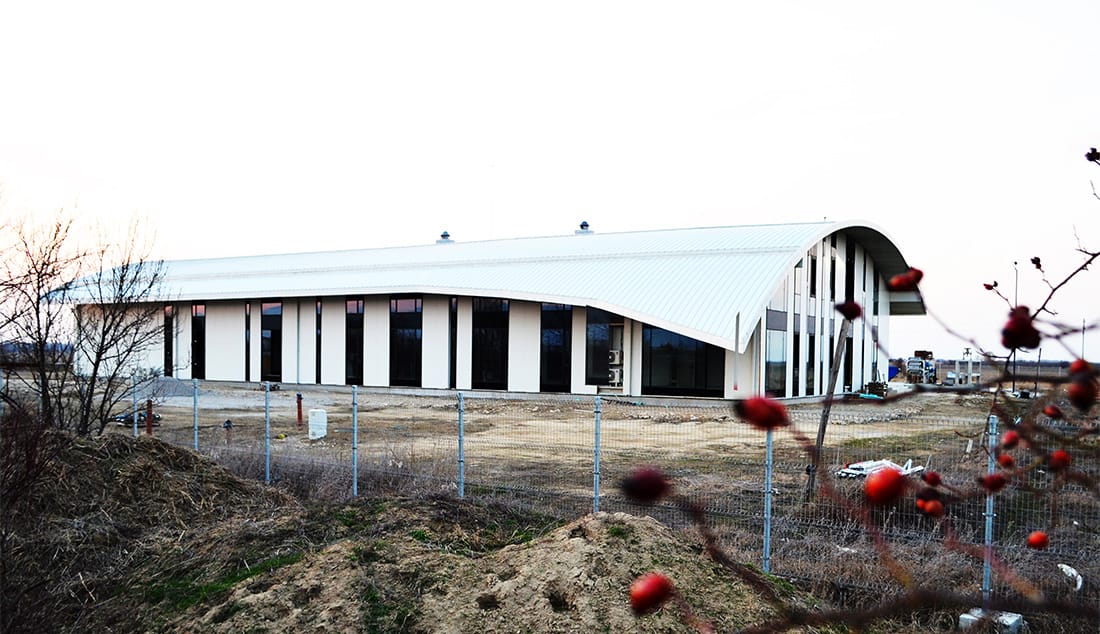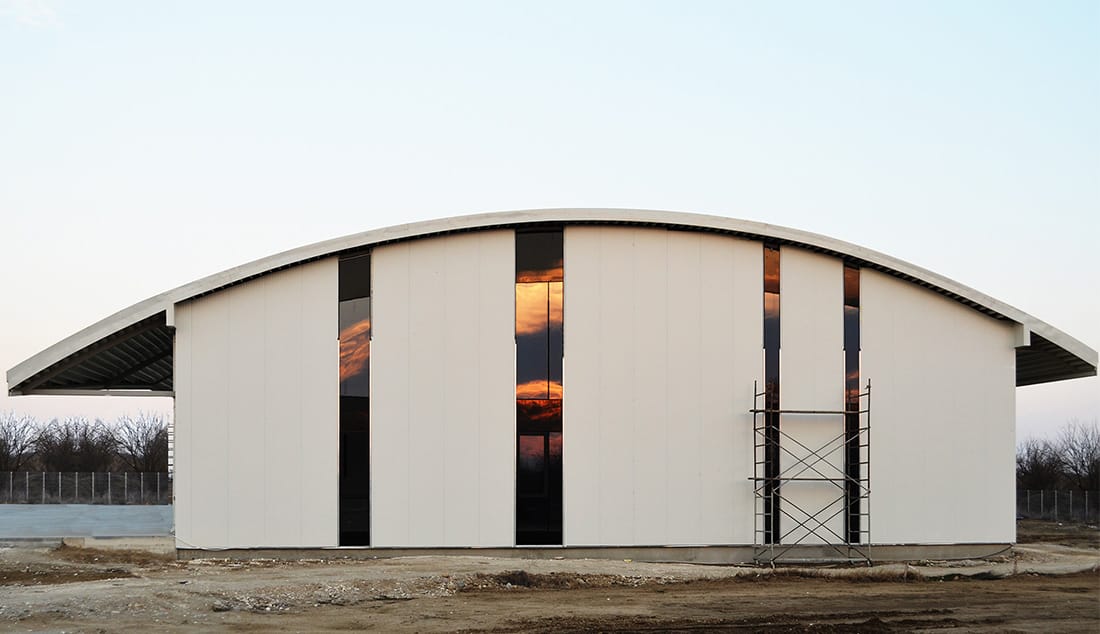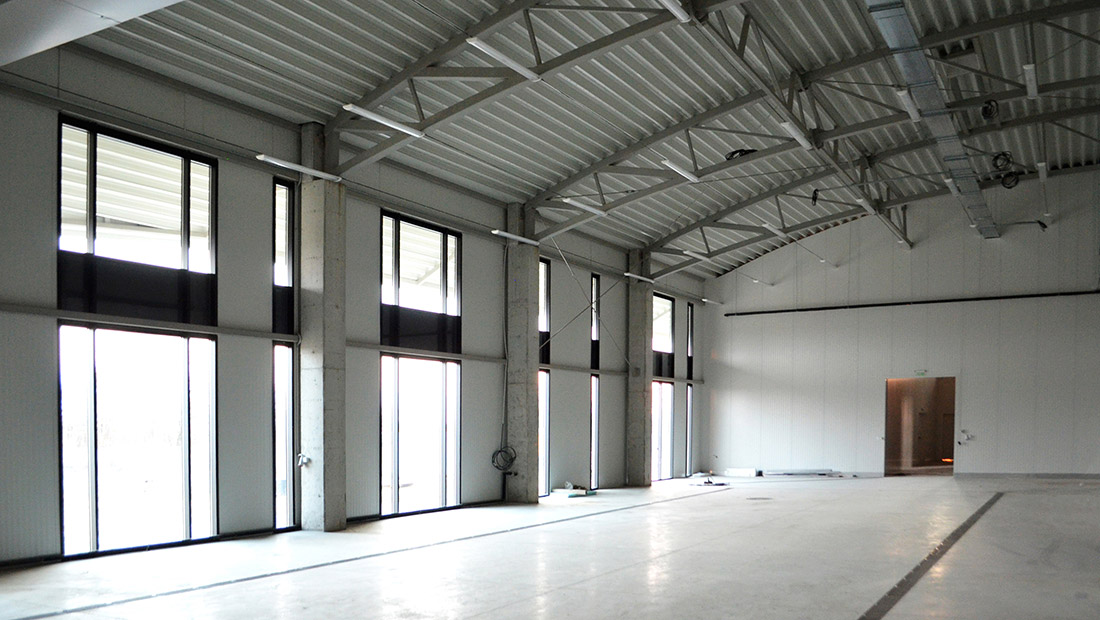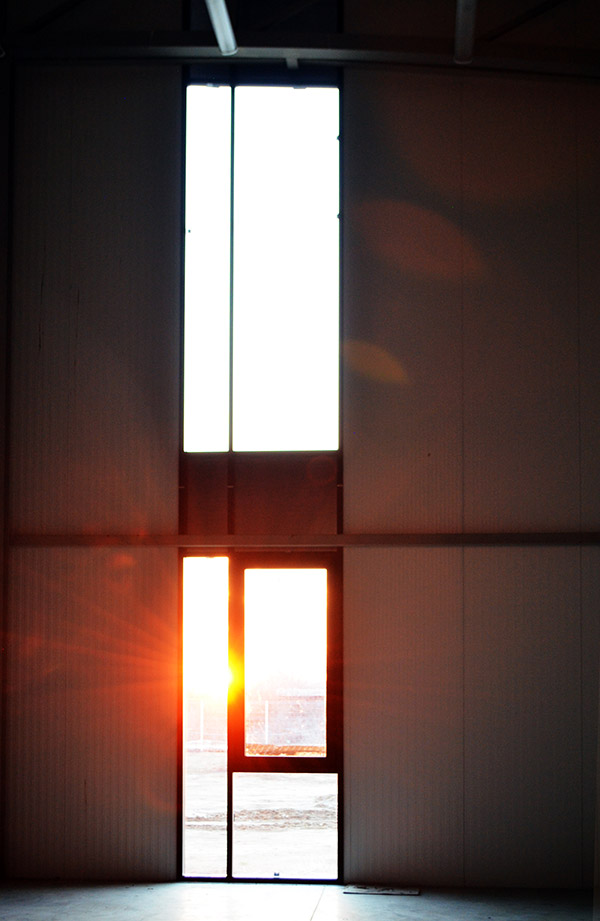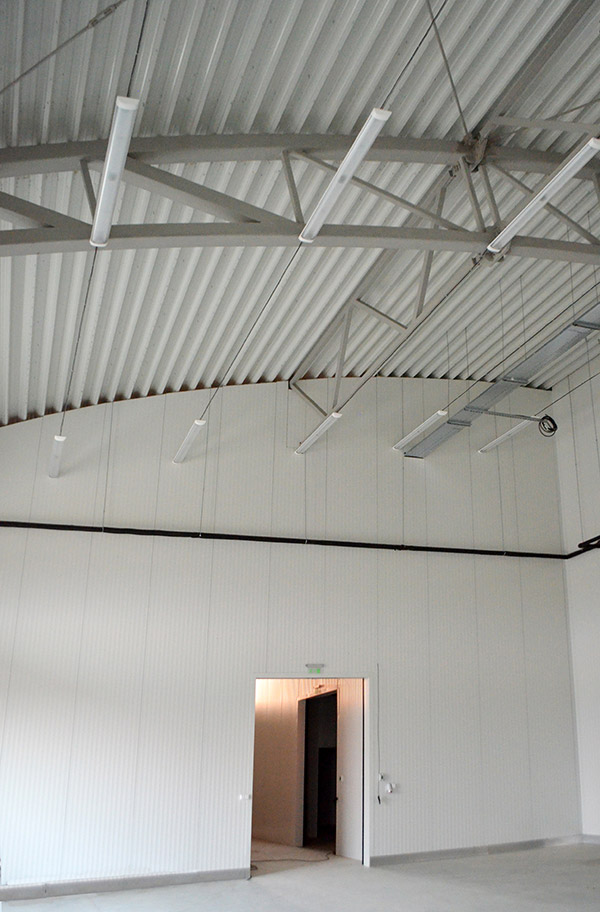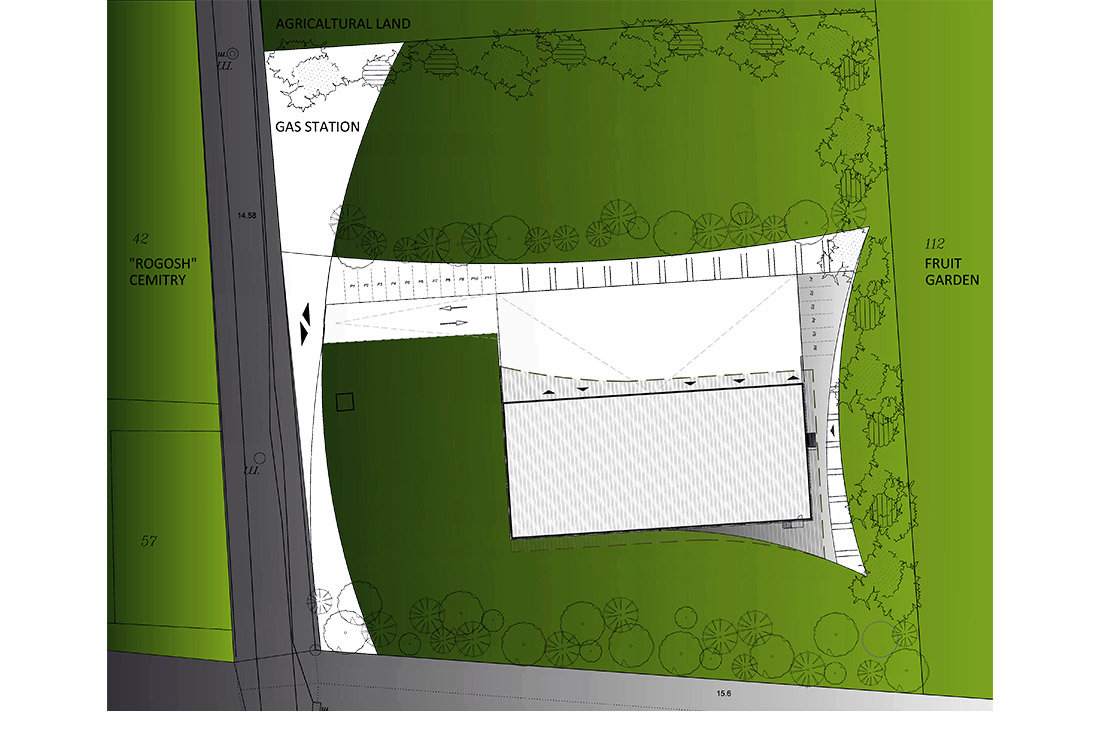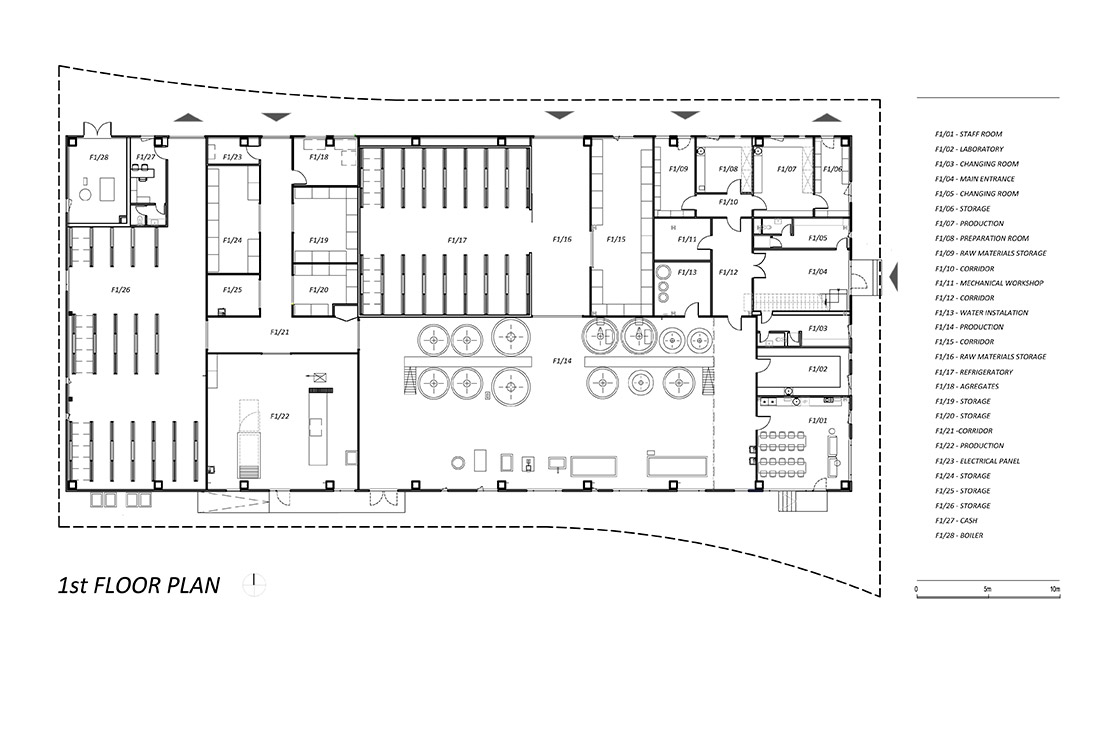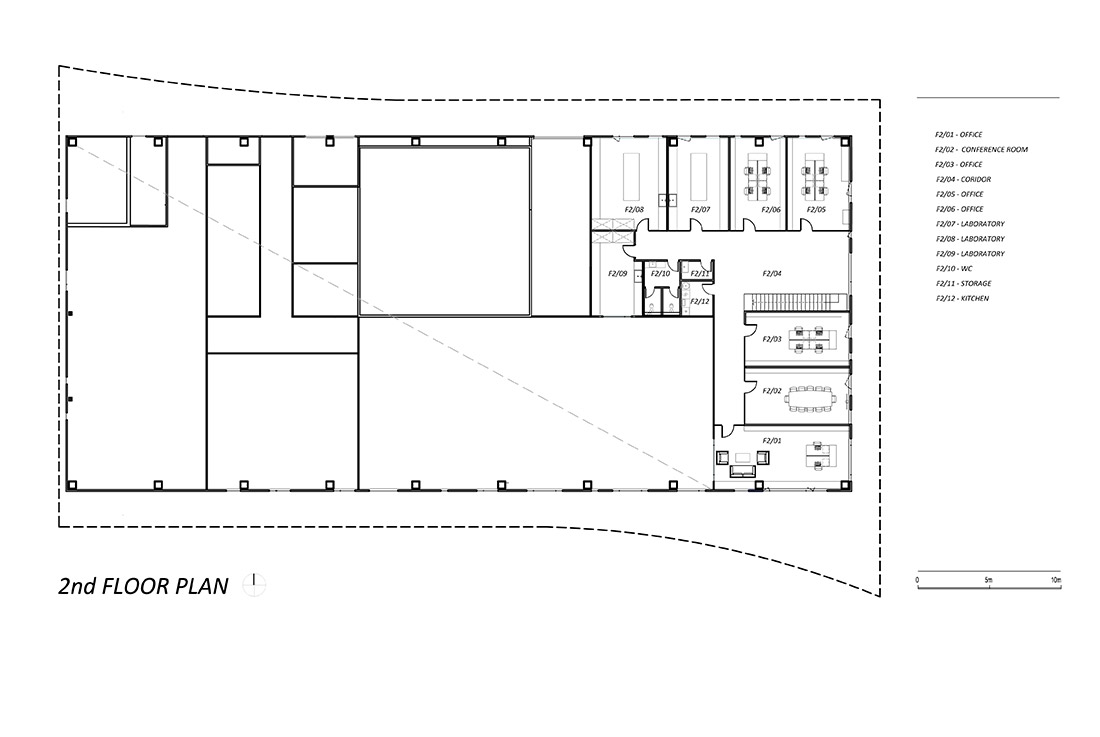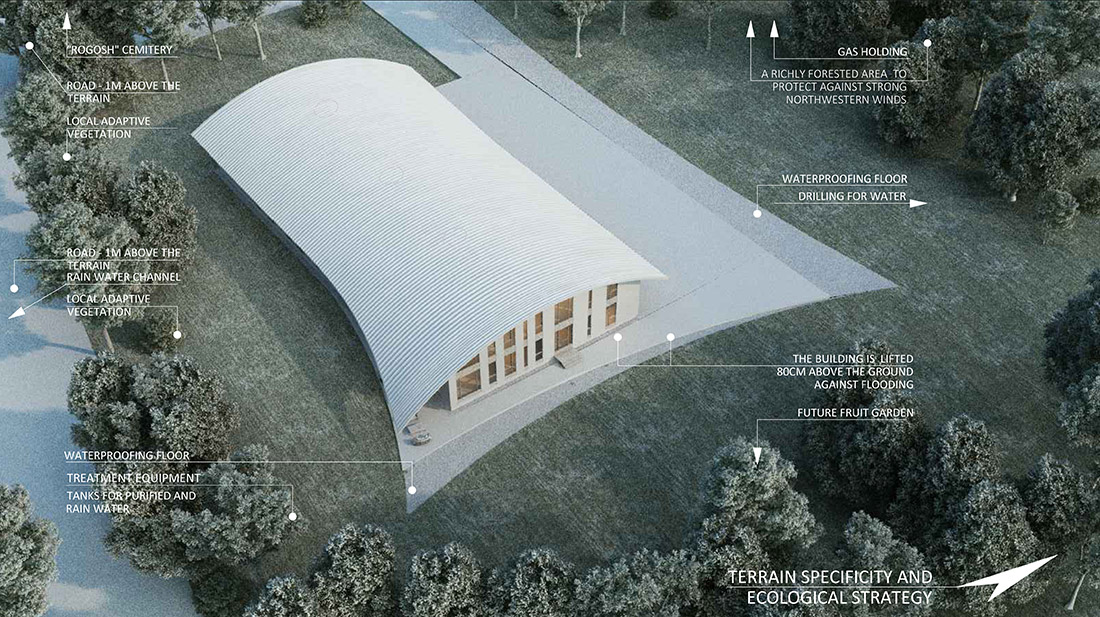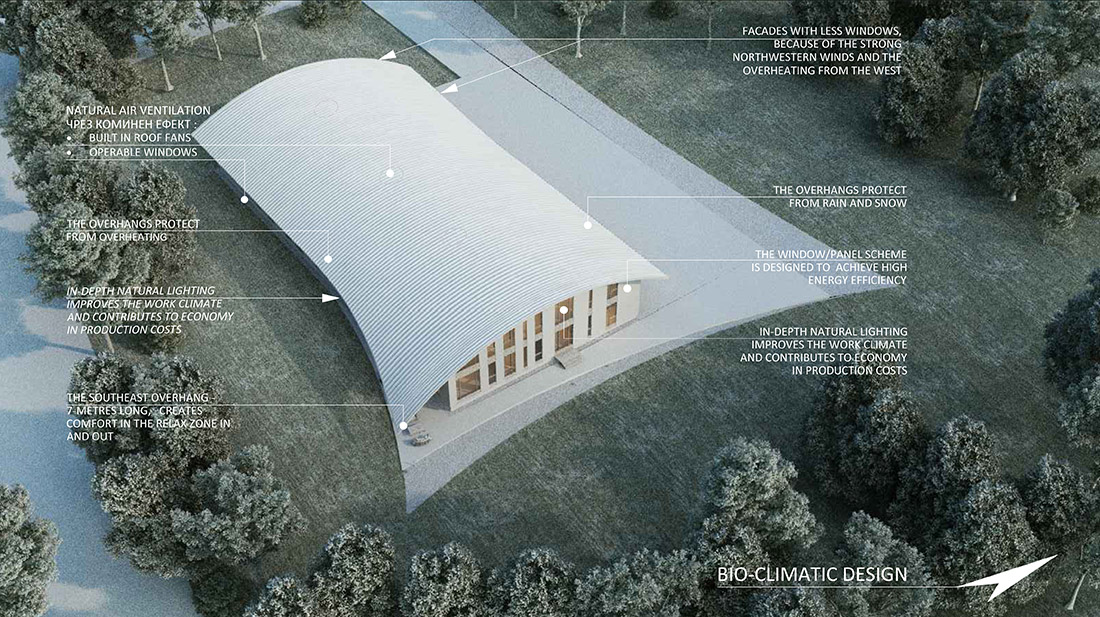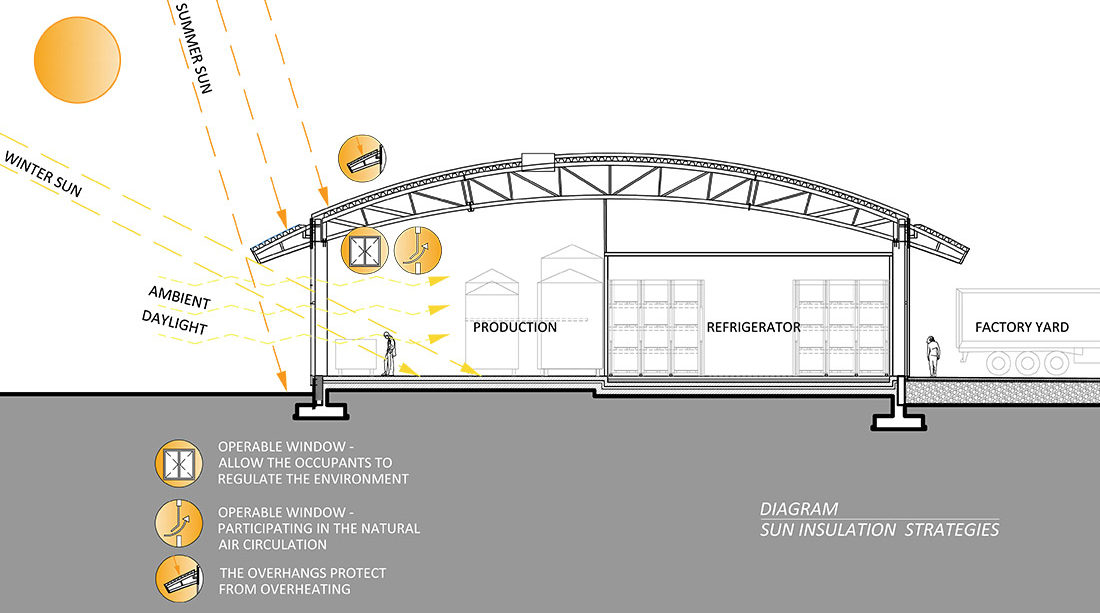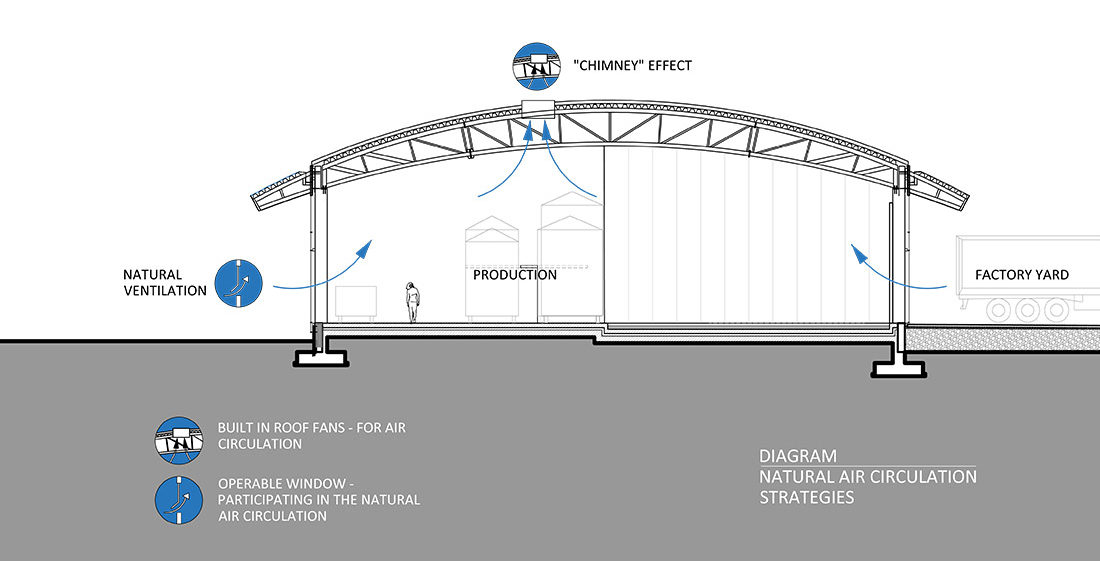 Credits
Architecture
Milena Krachanova, Elitsa Deianova; ABSTRACTA architectural studio, ECOGEO`92 Ltd
Client
VITANEA Ltd
Year of completion
2019
Location
Plovdiv, Bulgaria
Area
Total area: 1 700 m2
Site area: 13 000 m2
Photos
Milena Krachanova, Raina Bekirova
Related posts
Powered by