Located in a beautiful natural setting, in the north peninsula of Kep Merli this villa stands as a viewpoint to the open sea, facing Corfu Island and Ksamil Beaches.
Access is from top to bottom, through an amphitheatre-like garden surrounded by rustic stone walls that strongly contrasts with the clean minimal architecture of the villa.
The stairway path lead you to the transparent ground floor where the entrance is located.
The interior is treated as a continuous and fluid space, where from any point you can obtain the surrounding panoramic views. A double height space serves as a connection between the two floors and is treated as an in-between area, an inner garden with olive trees that gives the home a larger scale and creates the feeling of being inside-out.
Day areas and recreational spaces such as SPA and a Home Cinema are located on the ground floor, while bedrooms are situated on the first floor.
The villa is characterized by a 2-sided transparency emphasizing the connection to the landscape. It has a 2-sided garden and an open terrace facing south with an infinite longitudinal pool, surrounded by typical Mediterranean vegetation.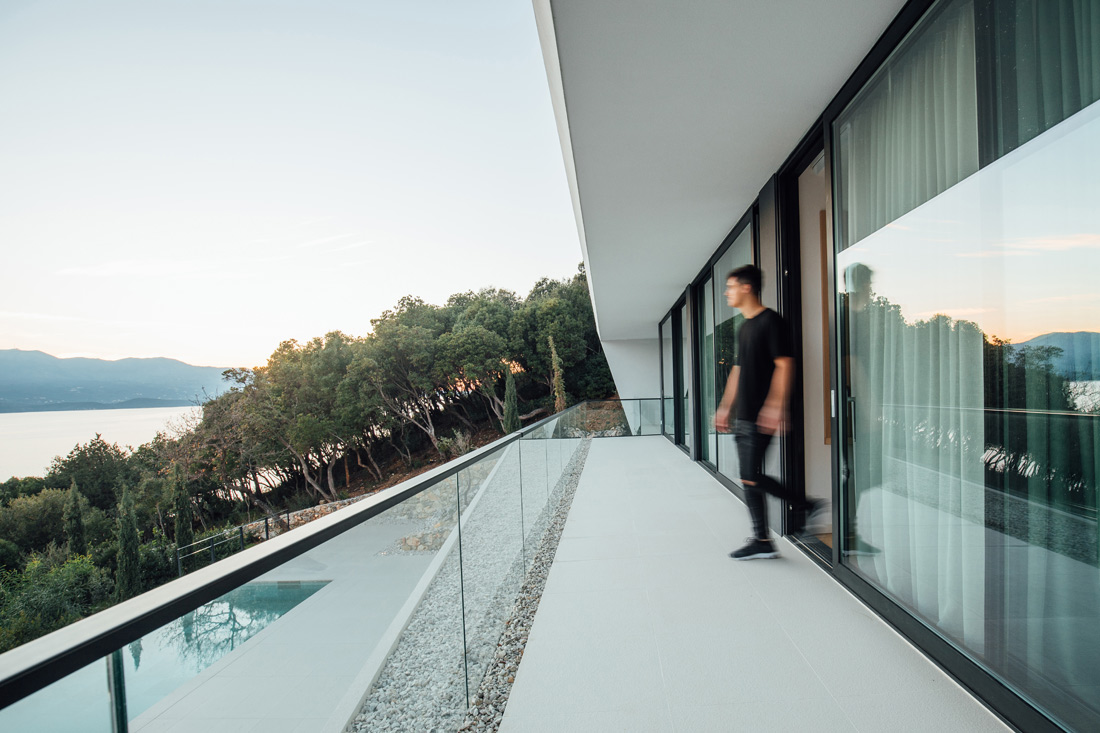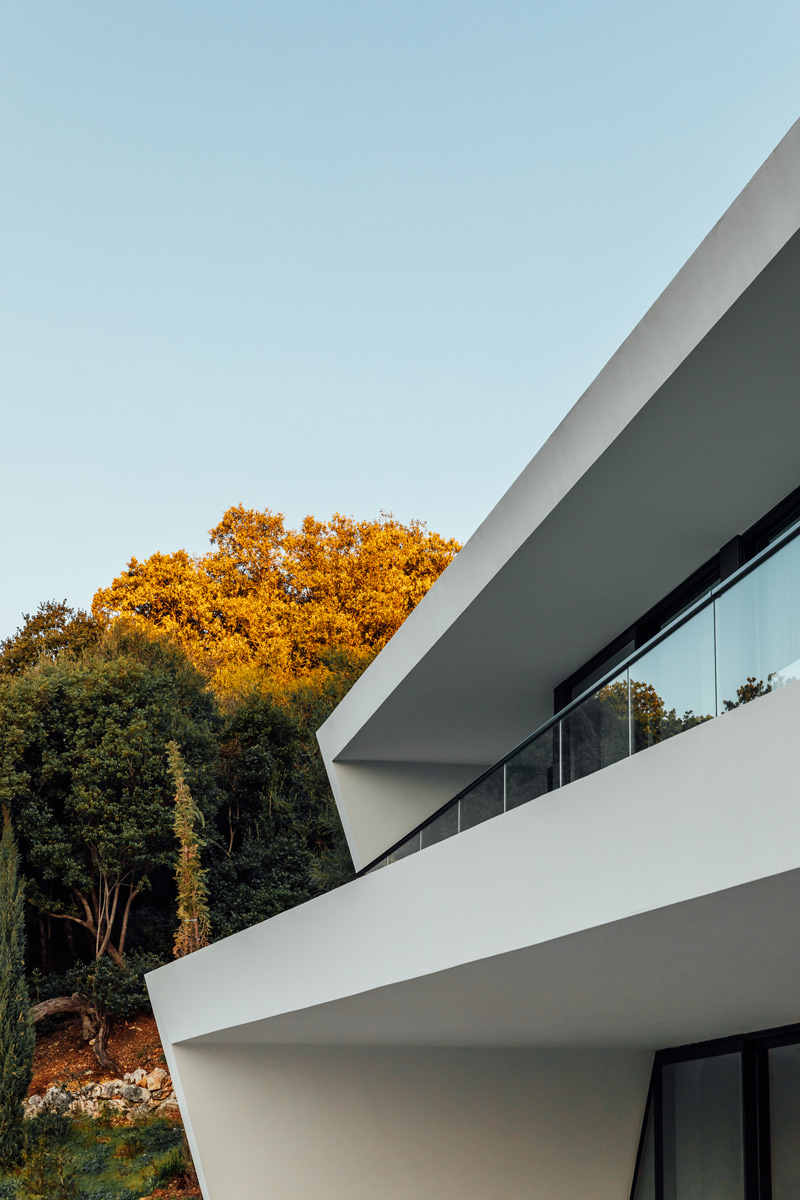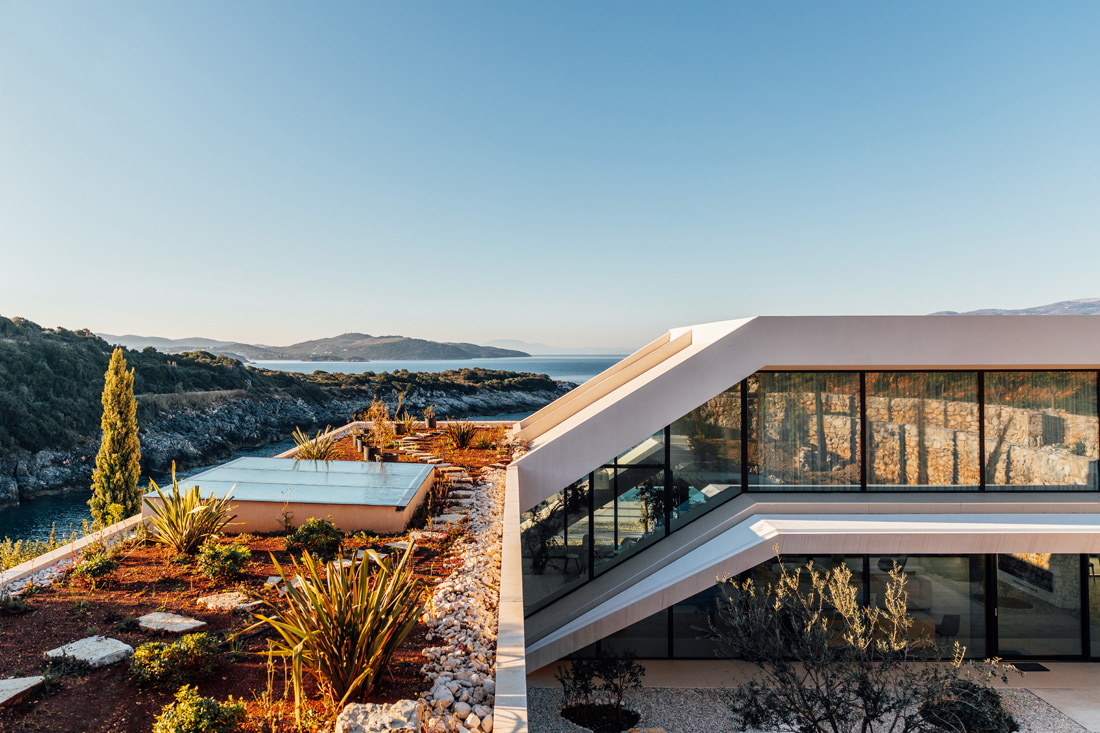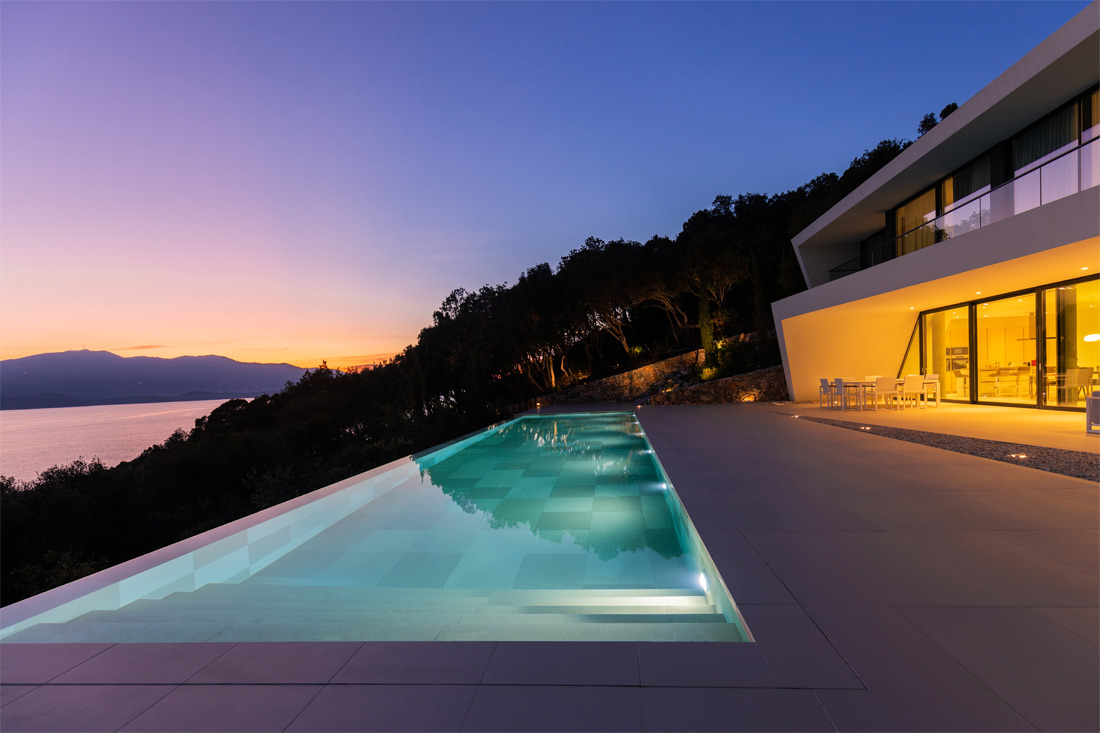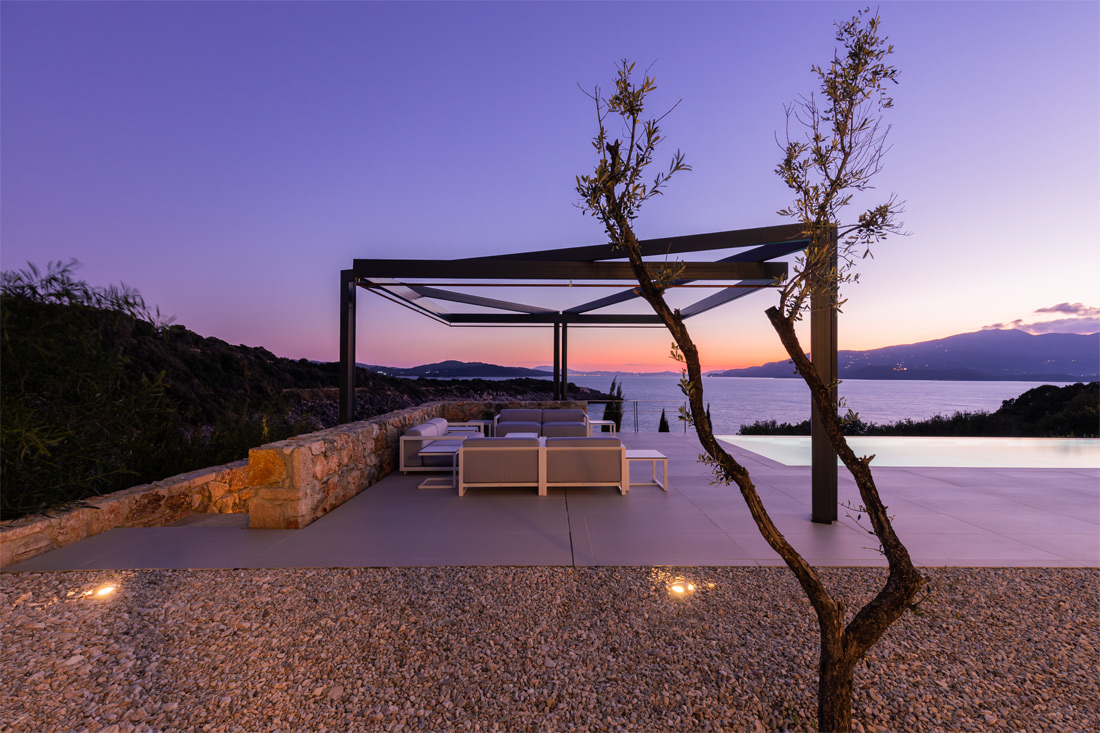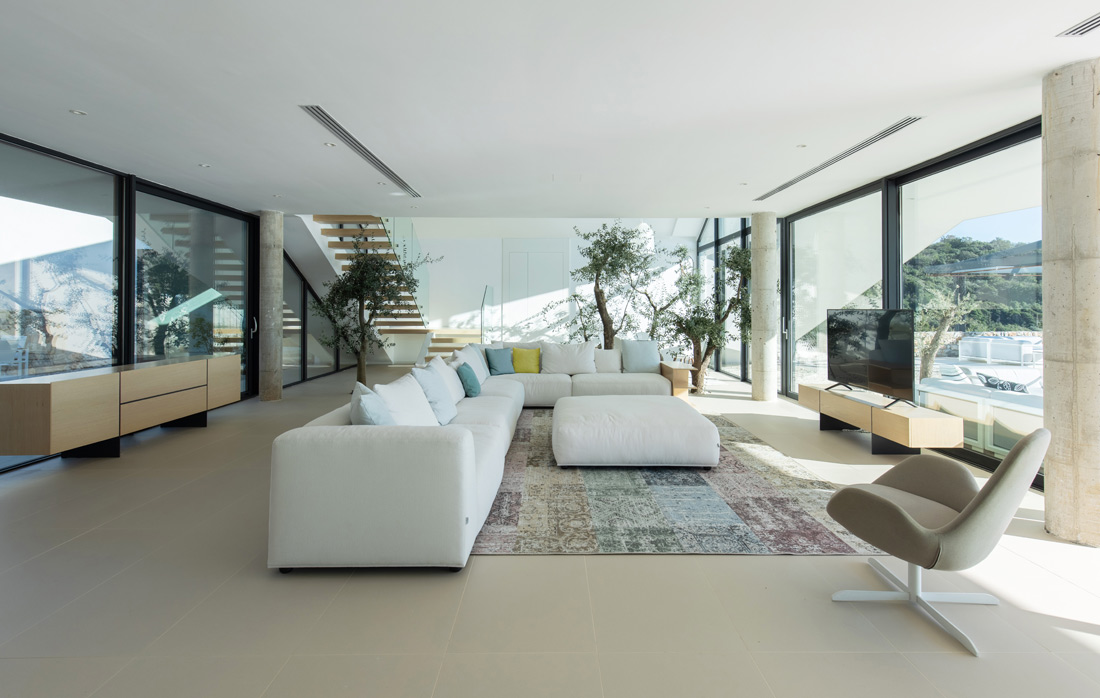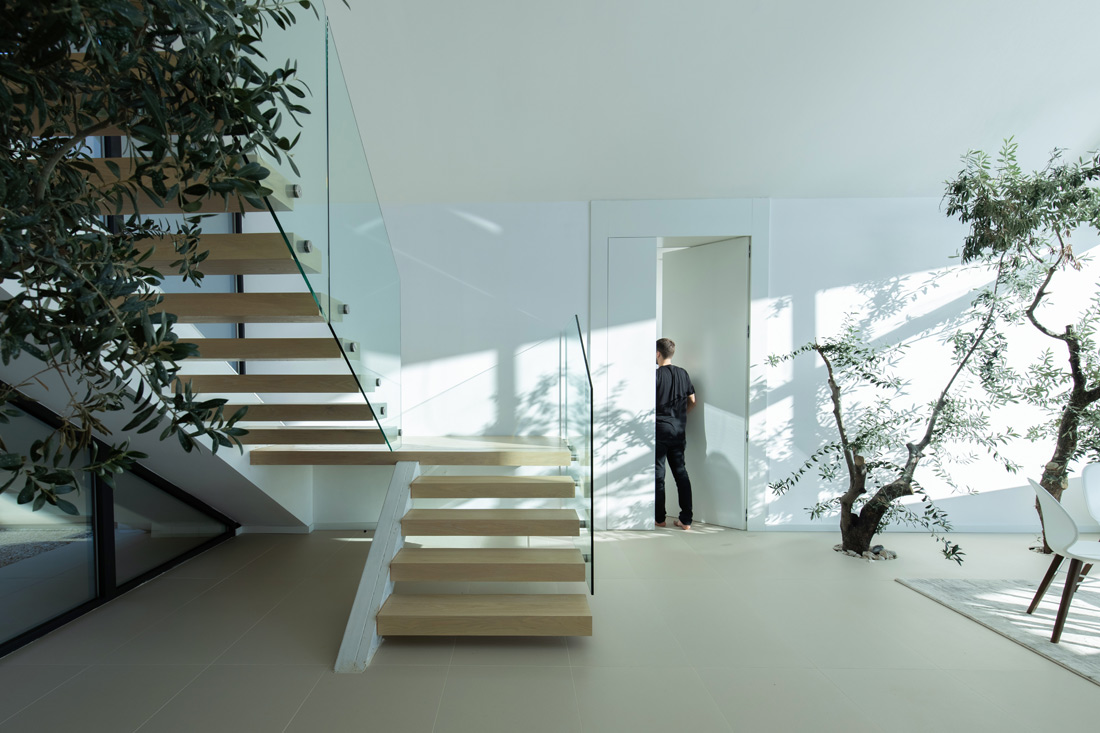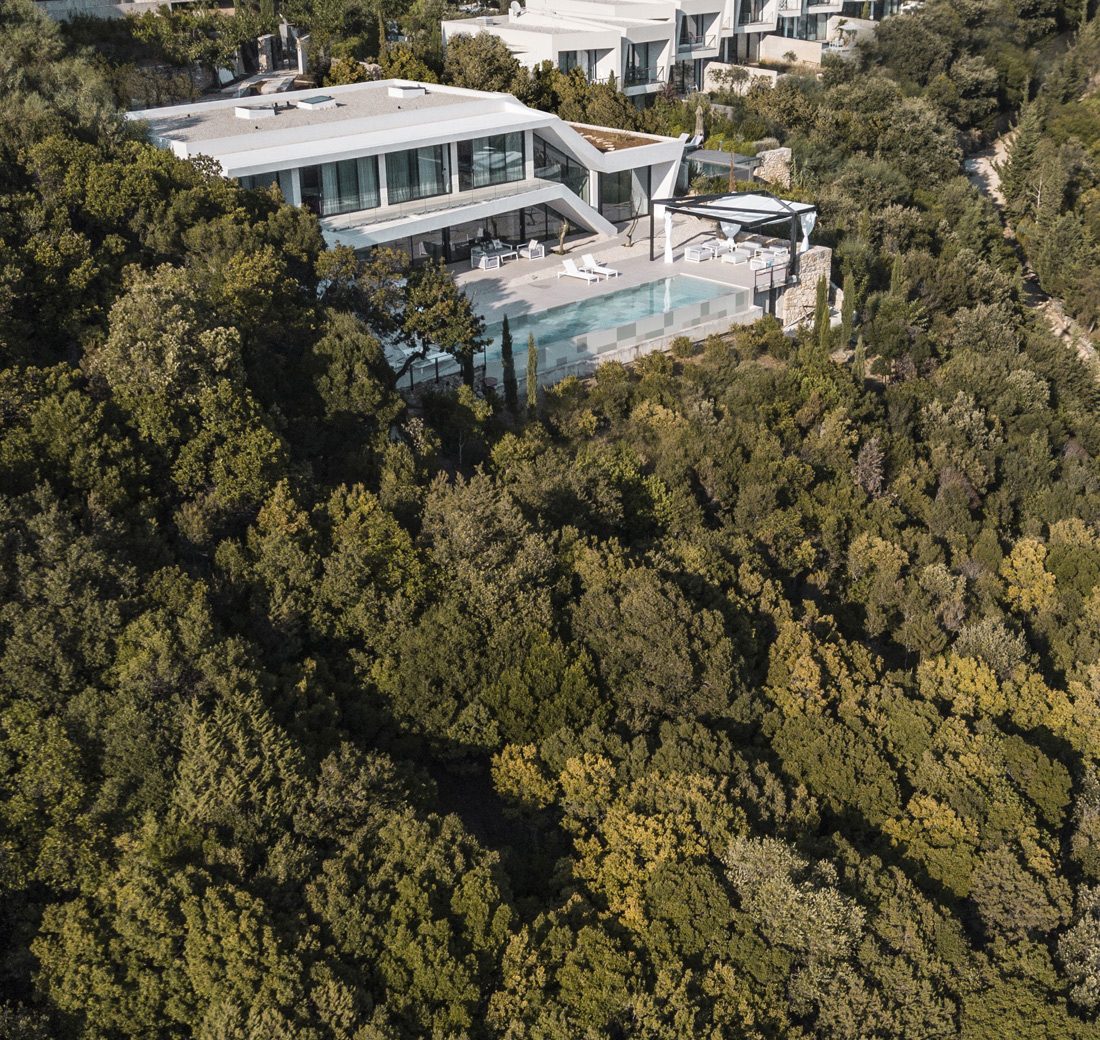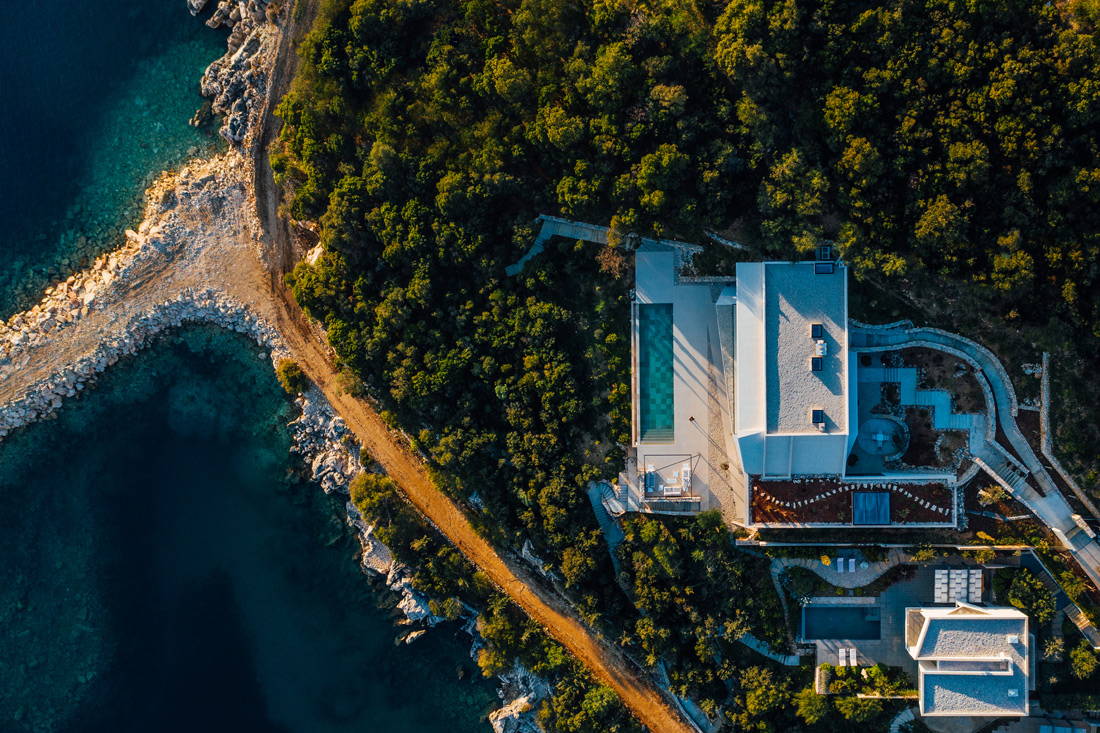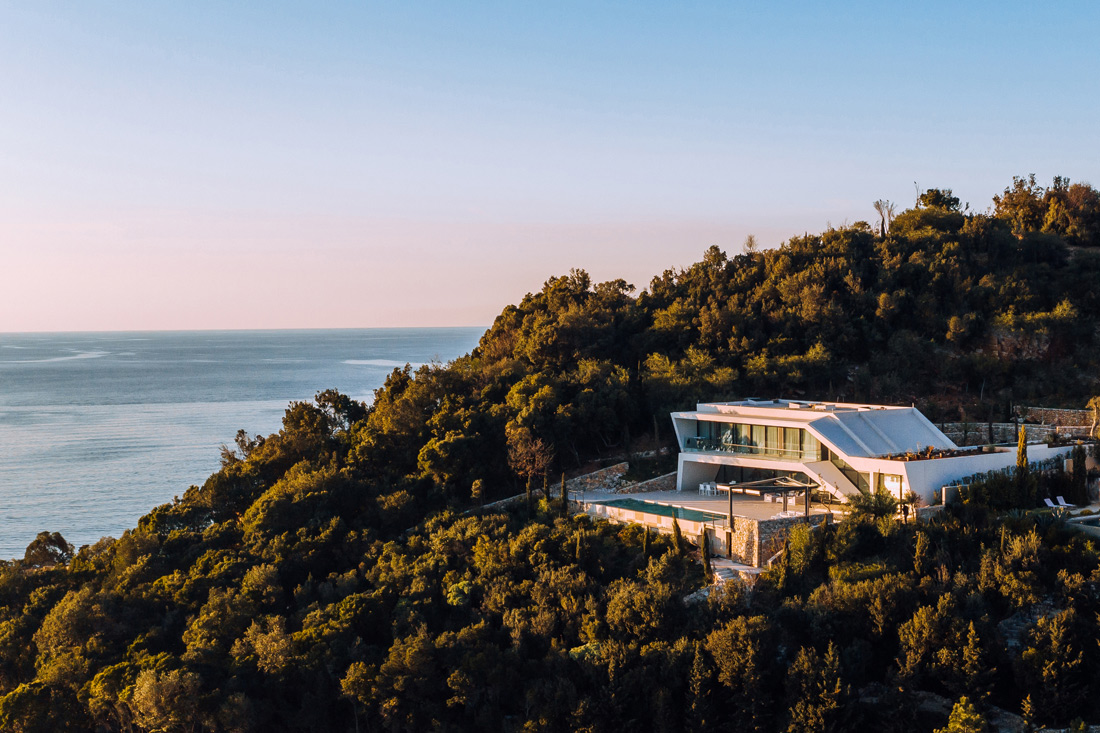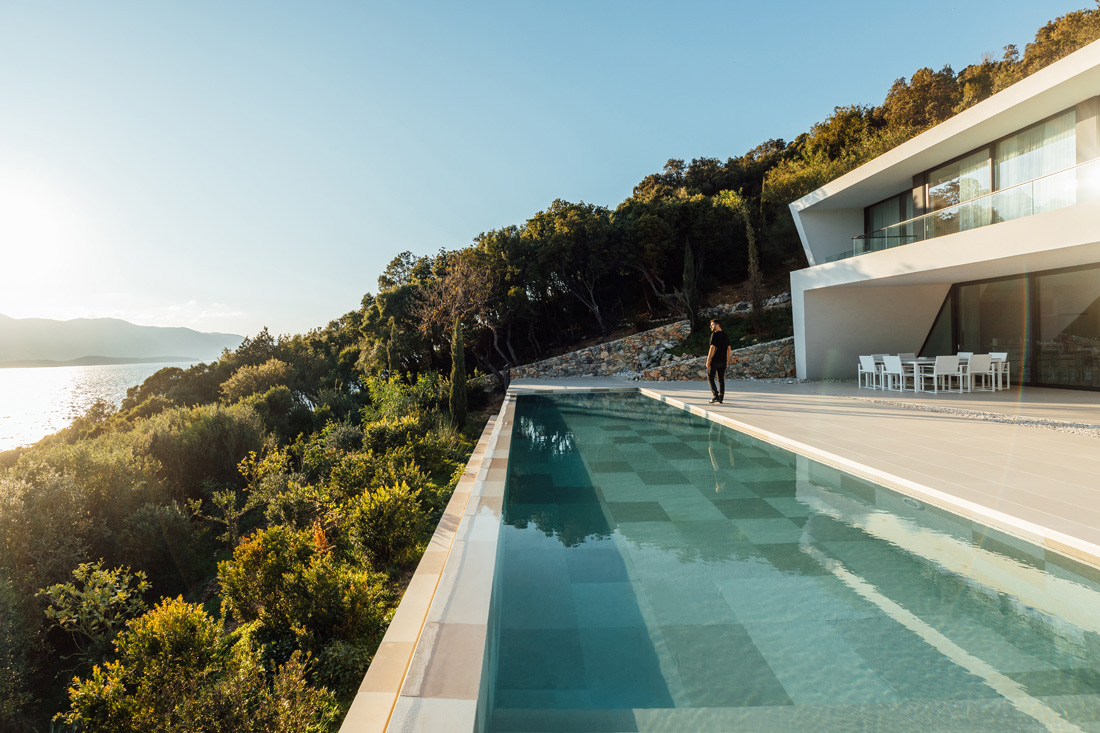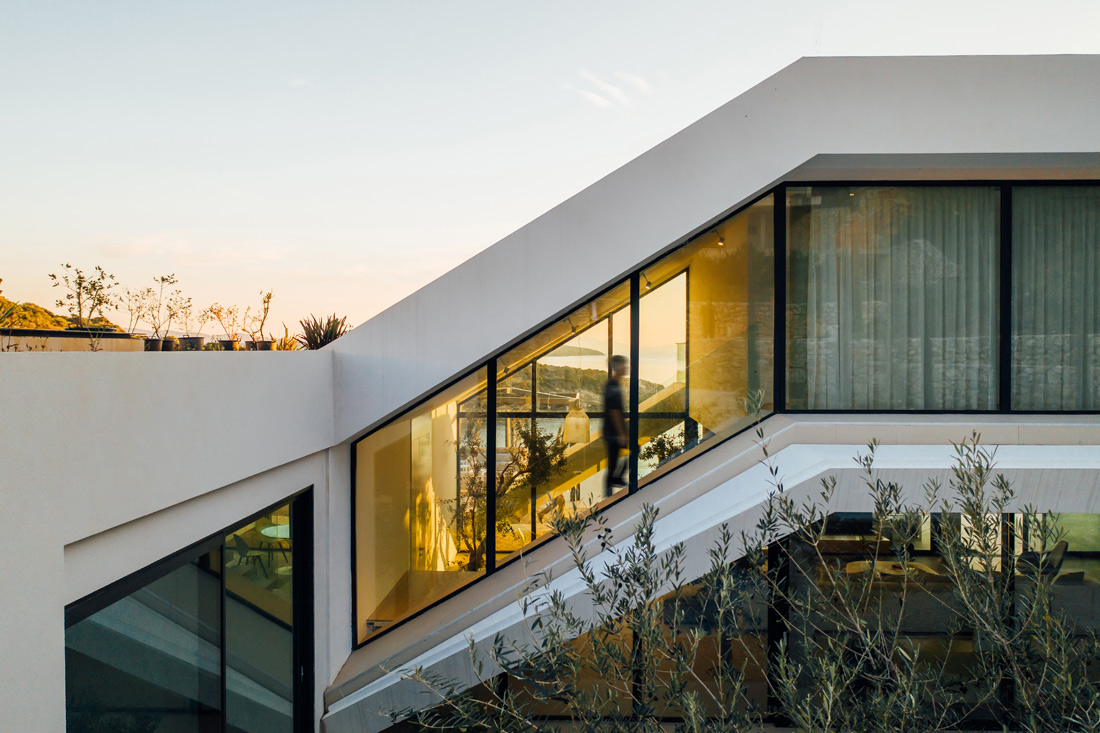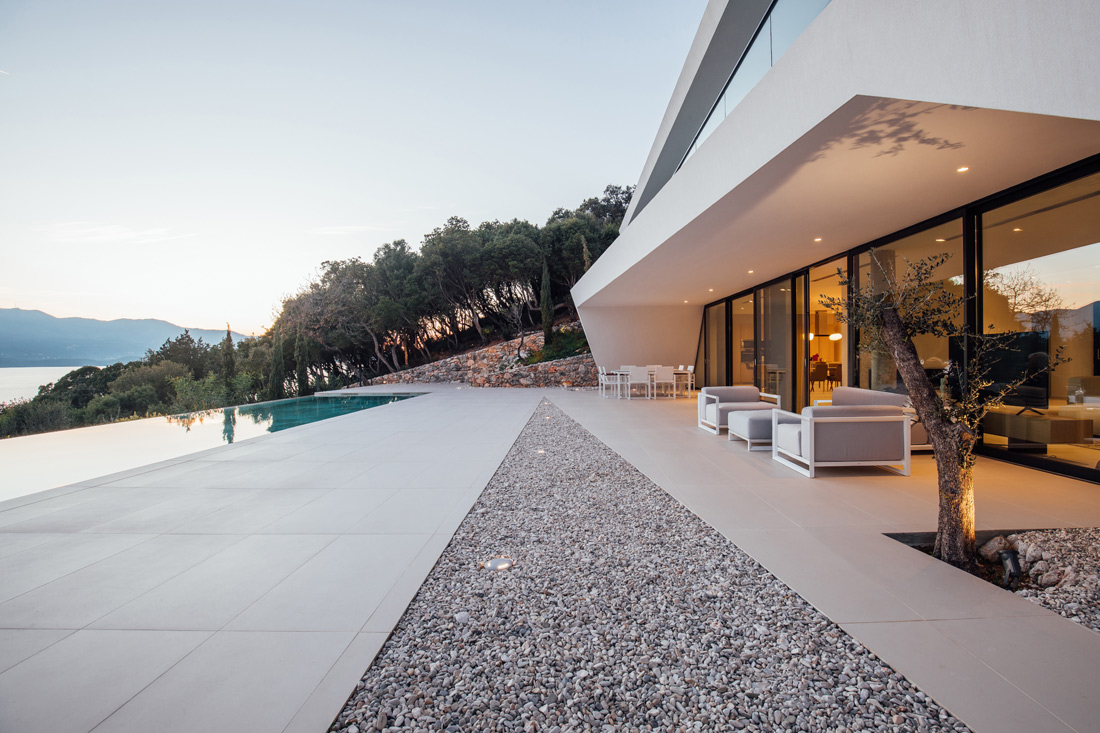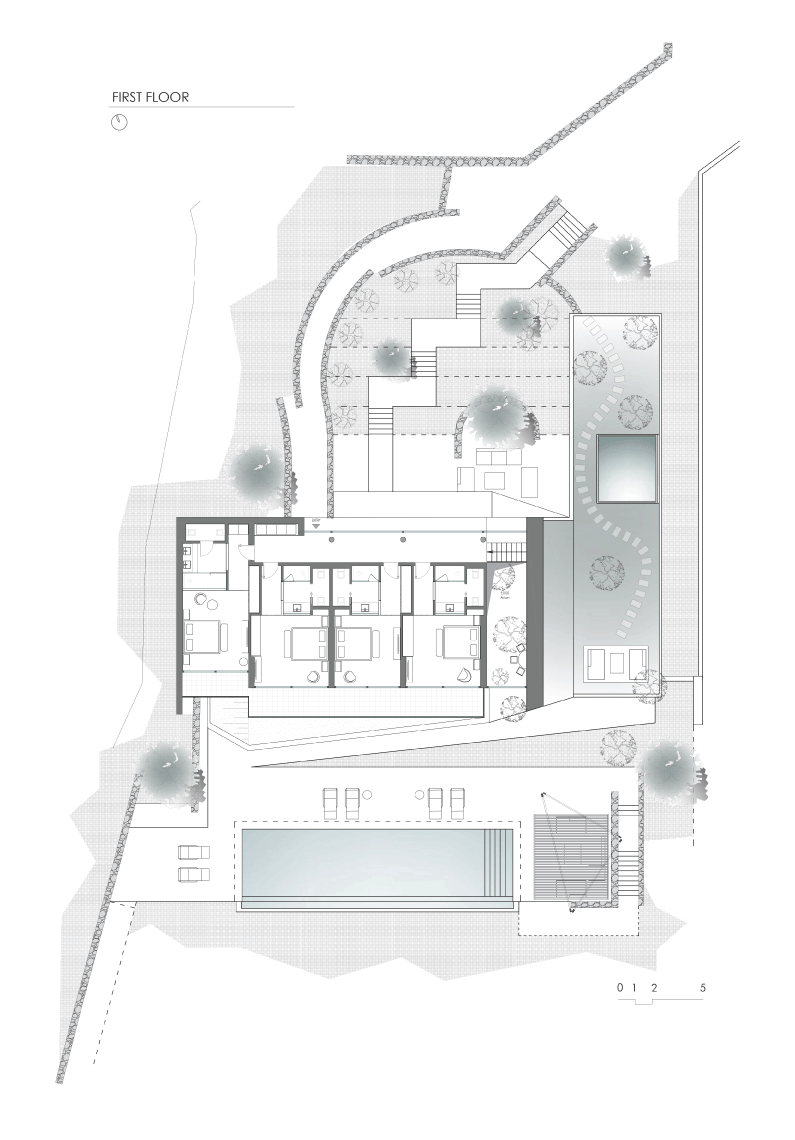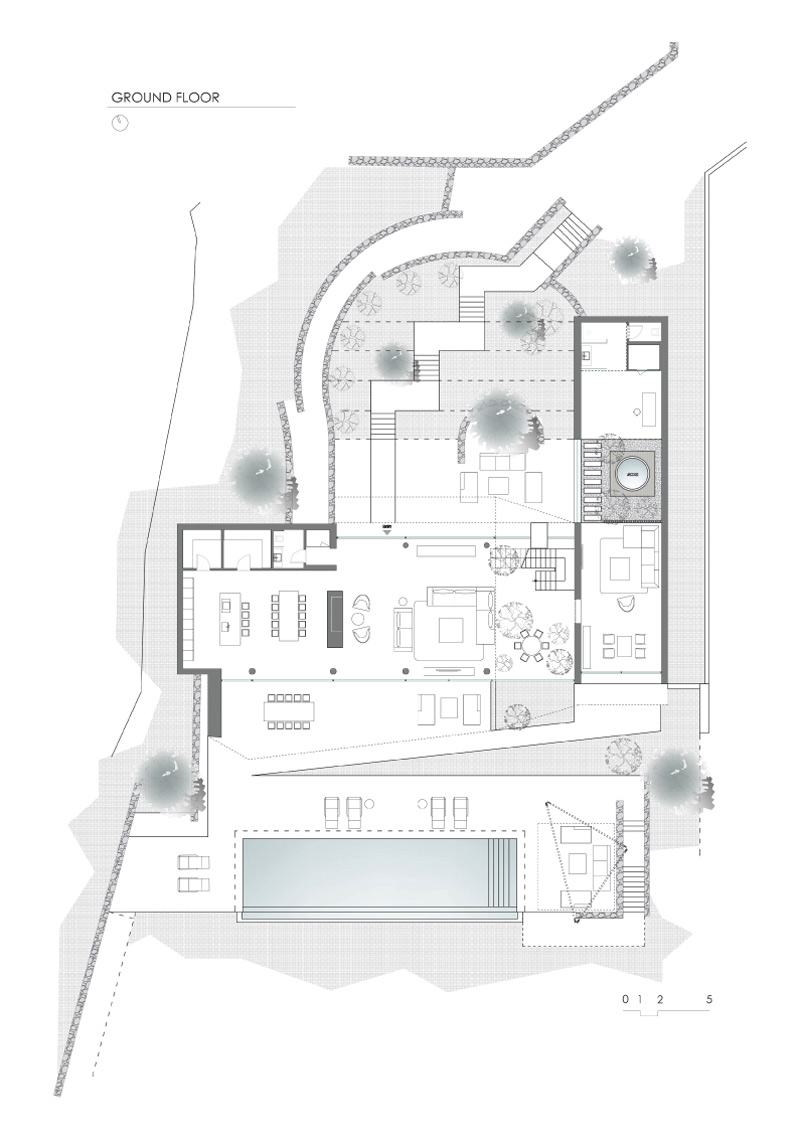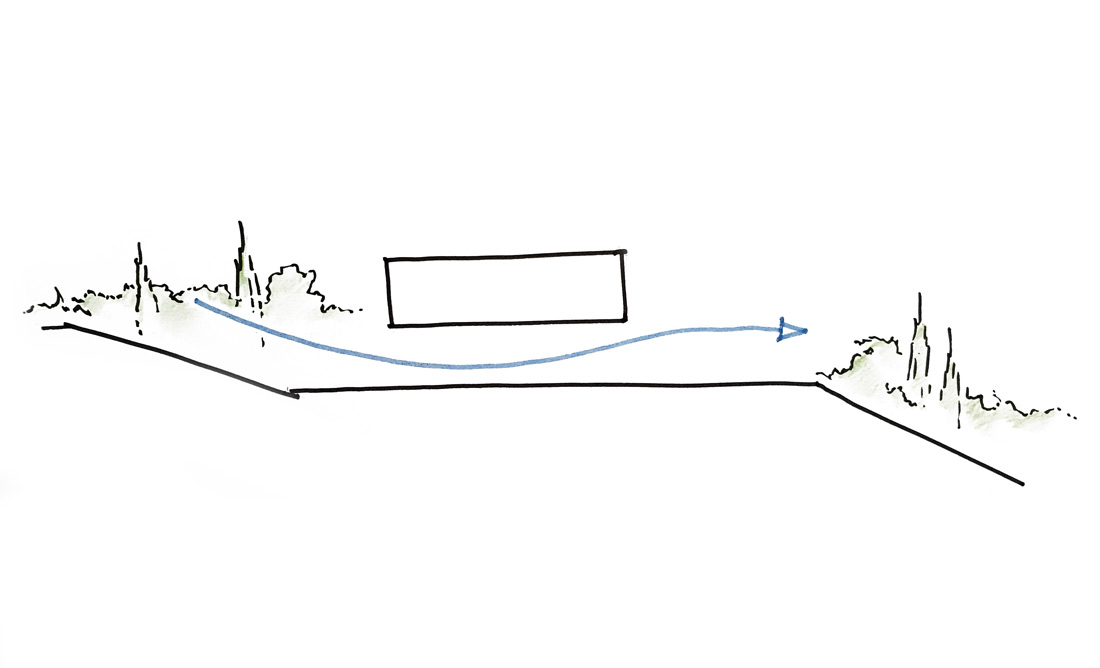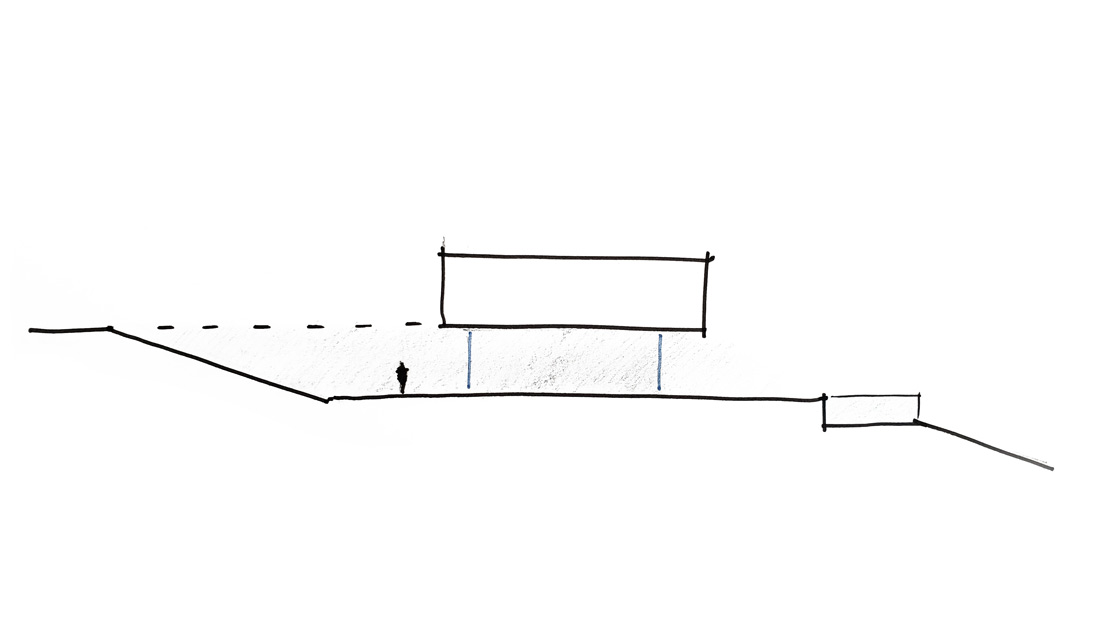 Credits
Architecture
Boiken Construction /Agim Shenediela, Enea Kondakci , Lorenxa Cakuli, Vilma Picari, Structural Engineer: Bledar Ceka
Client
Boiken Developments
Year of completion
2019
Location
Sarande, Albania
Total area
600 m2
Site area
2.000 m2
Photos
Leonit Ibrahimi
Related posts
Powered by