Vatroslav Lisinski Square was built following the architectural competition in 2013. with a goal to establish space for various public events, concerts and festivities in a previously undefined and neglected area of the Old Town Osijek – Tvrđa; a star shaped fortress located on the right bank of the river Drava.
Previously a vast neglected space, the new Vatroslav Lisinski Square with its asymmetrical longitudinal plan; three 'solid' facades, the fourth 'distant' facade and the views stretching to river Drava, makes a contemporary counterpoint to the neighboring square – a classic Baroque square with rectangular floor plan and four solid facades.
The new square is envisioned as a sequence of three different levels, each containing a specific architectural element which becomes its focal point: pavilion on the main upper plateau, the fountain on the lower plateau and the sitting area between them.
Architectural elements emphasize each level by visually connecting with each other and gradually opening the view 'beyond the fort'. They are conceived as carriers of the historic memory, interpreted in a contemporary way, thus expressing the relationship between new and old.
What makes this project one-of-a-kind?
The multifaceted pavilion on the upper plateau which is simultaneously: a frame for pedestrian views on the baroque buildings or on the river in the distance / a door – placed at one of the entrances to the fort / a stage during public events taking place on the square. Its void represents a memory of a former Baroque building once placed there. Its contour aims to the lack of the fourth facade of the square. Its ever-changing proportions, depending on the position of the observer, bring the feel of the Baroque idea of illusion. It is free of strict definition and as such calls for the users-pedestrians to take it in as they feel it.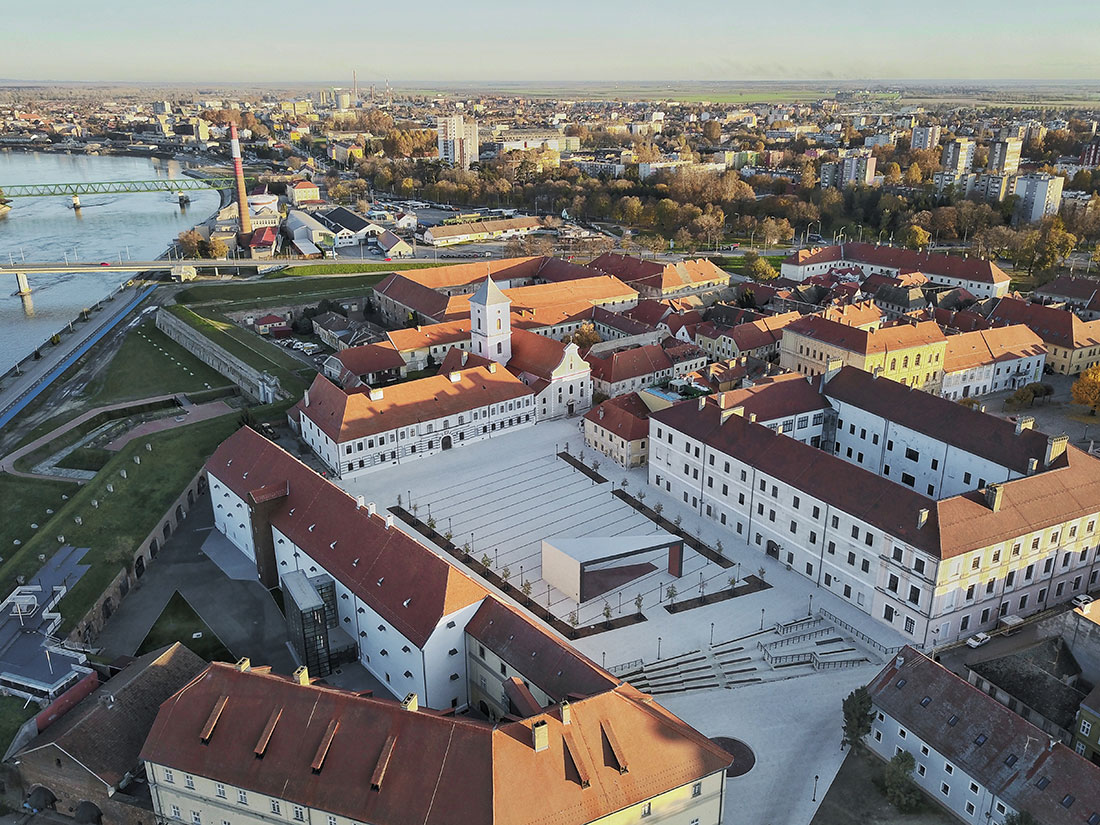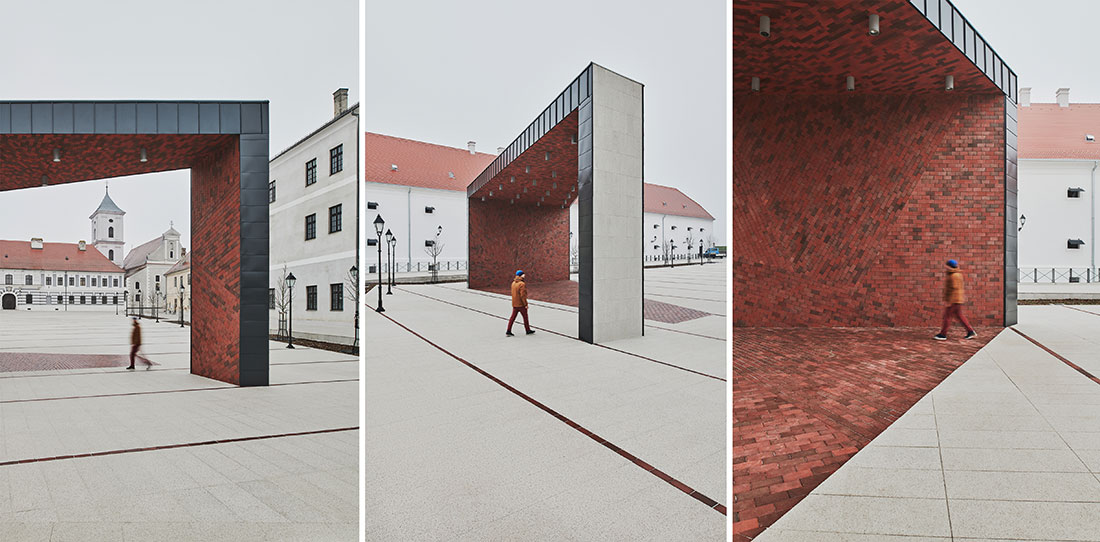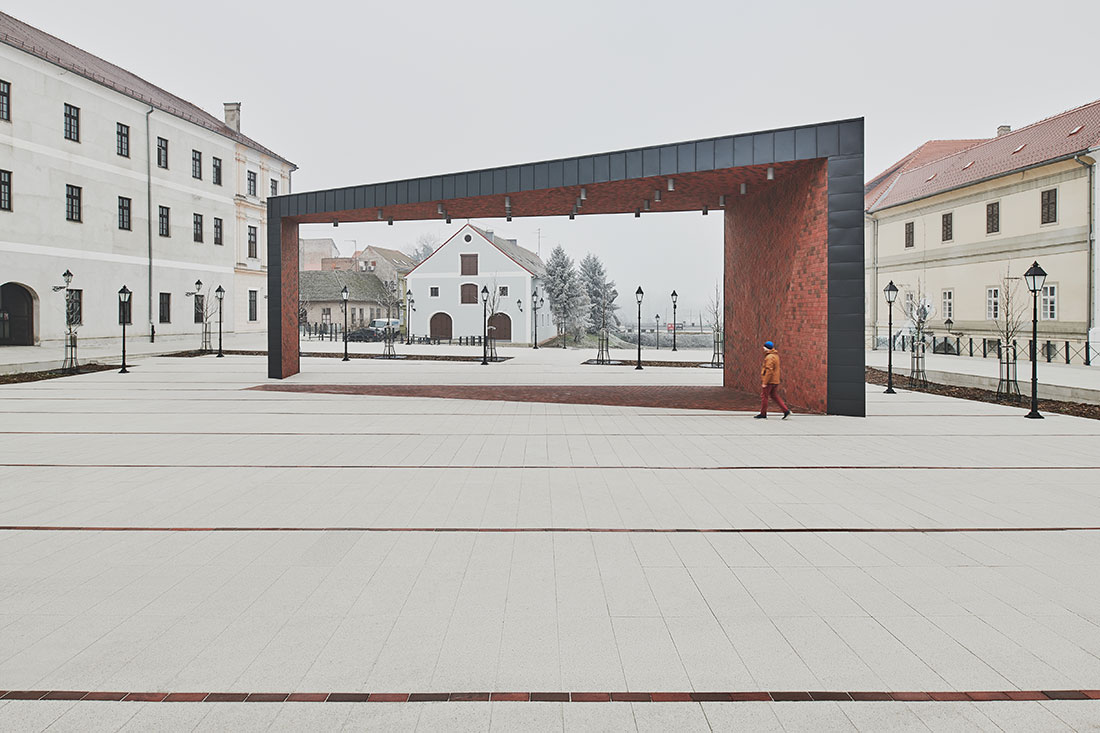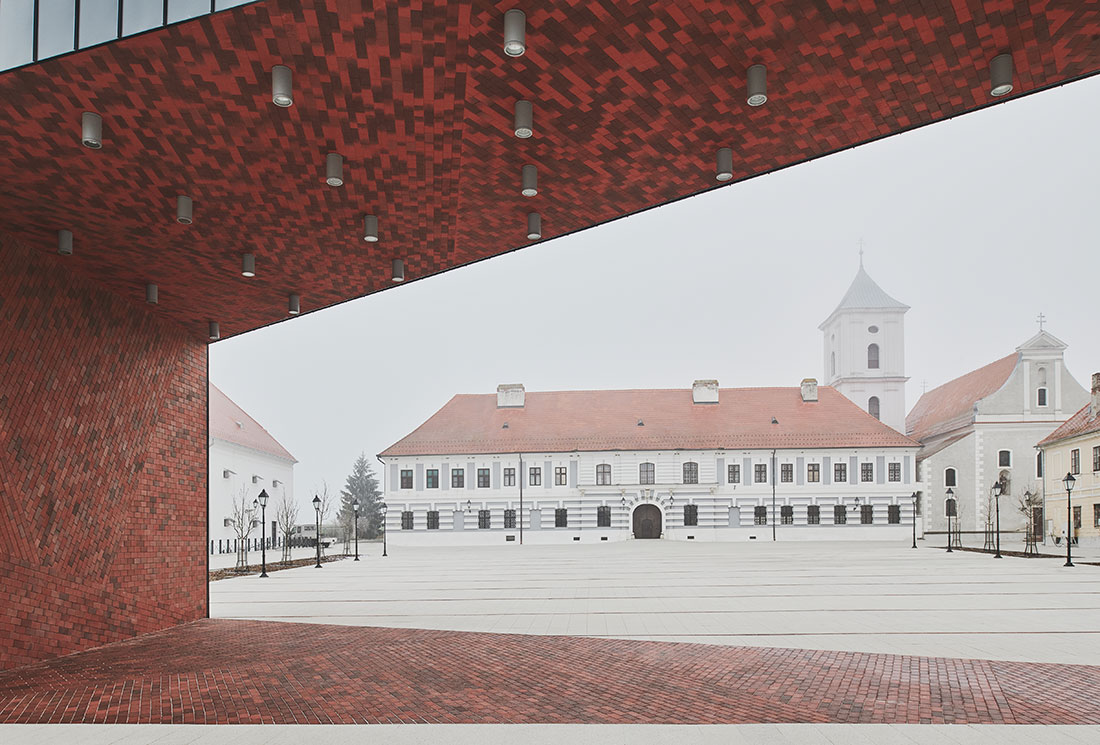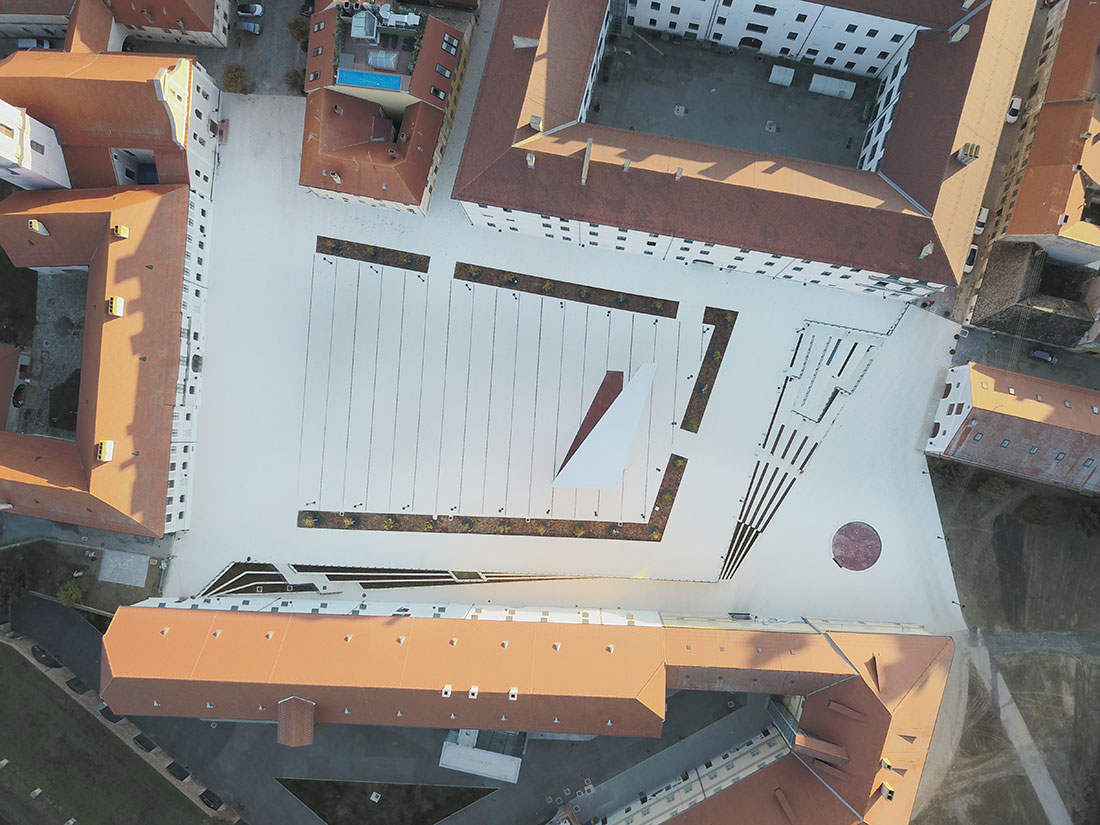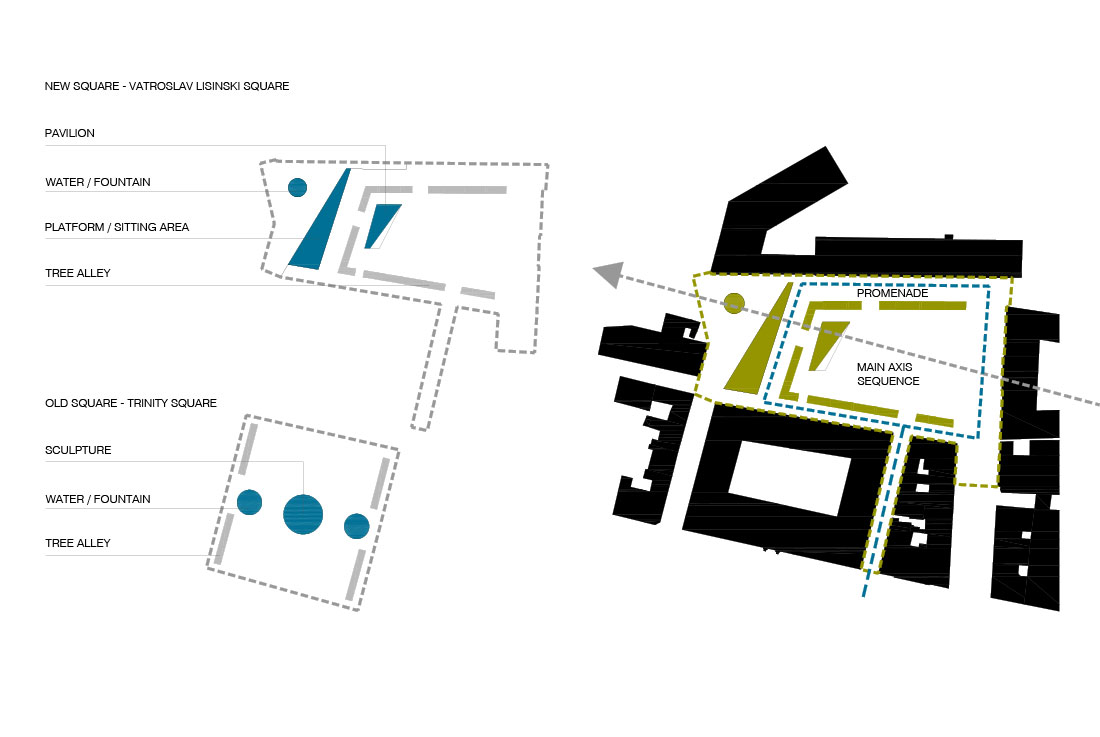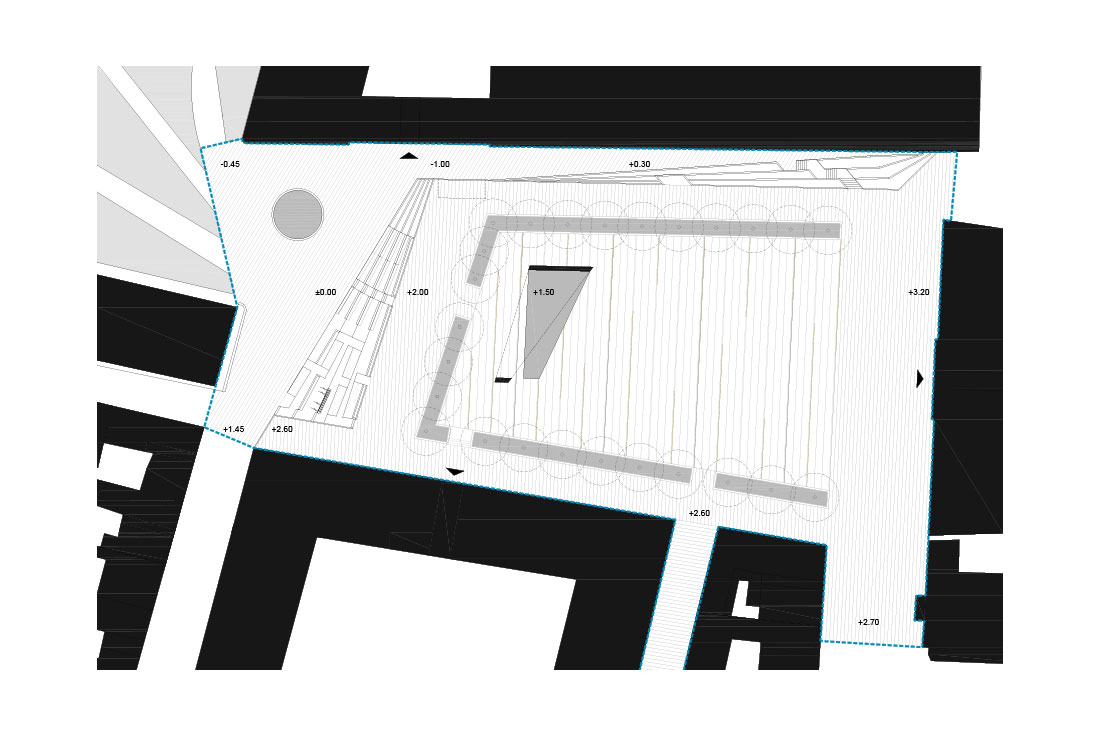 Credits
Authors
Tim studio; Bojana Šantić, Tea Tomić
Client
Agency for Restauration of the Fortress (Agencija za obnovu osječke Tvrđe)
Photos
Marko Mihaljević
Year of completion
2020
Location
Osijek, Croatia
Total area
7.645 m2
Project Partners
Monte-Mont d.o.o., Wienerberger, Semmelrock Stein+Design, Telektra d.o.o., Aquachem d.o.o.
Related posts
Powered by