In mid-2018, we were faced with the need to set up new offices. We spent a lot of time searching for and viewing potential business premises with good accessibility and industrial touch. We previously shared business premises with the TriTim web agency, and during the course of mutual co-existence we found that this combination of activities suited us, so it was a logical decision to continue the common path.
Based on all the possibilities, wishes and views, we decided to move to the former canteen of the workers' canteen in the industrial plant behind Bežigrad, which from the beginning represented the greatest unknown and challenge at the same time.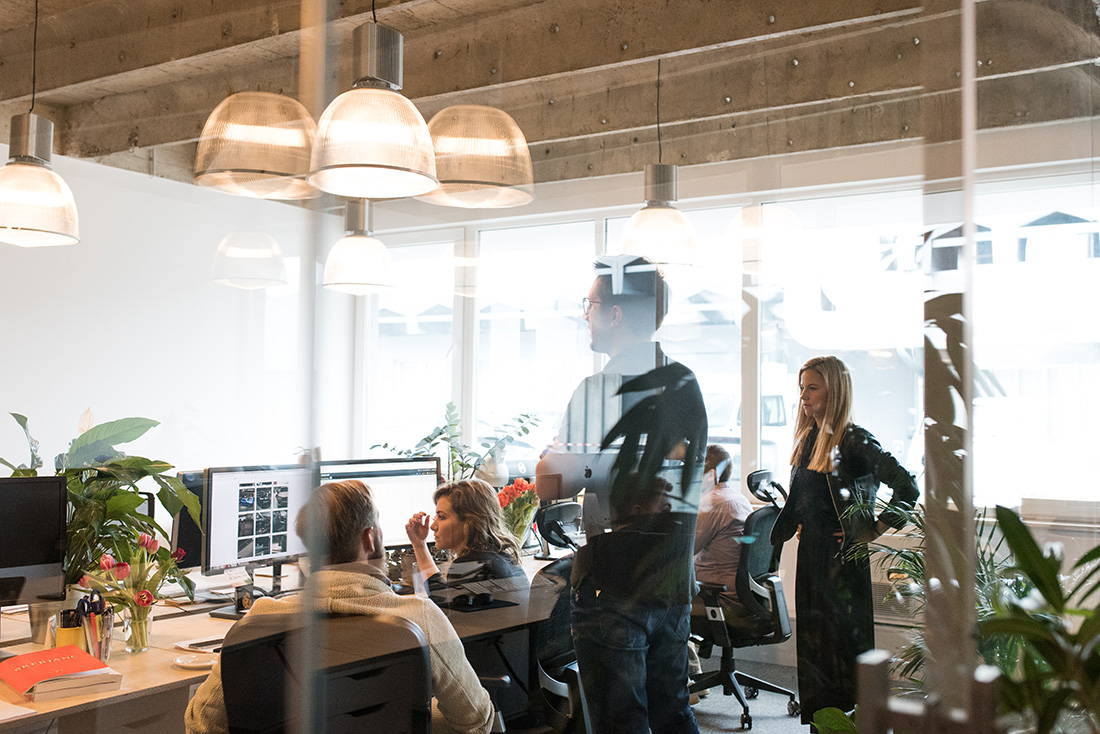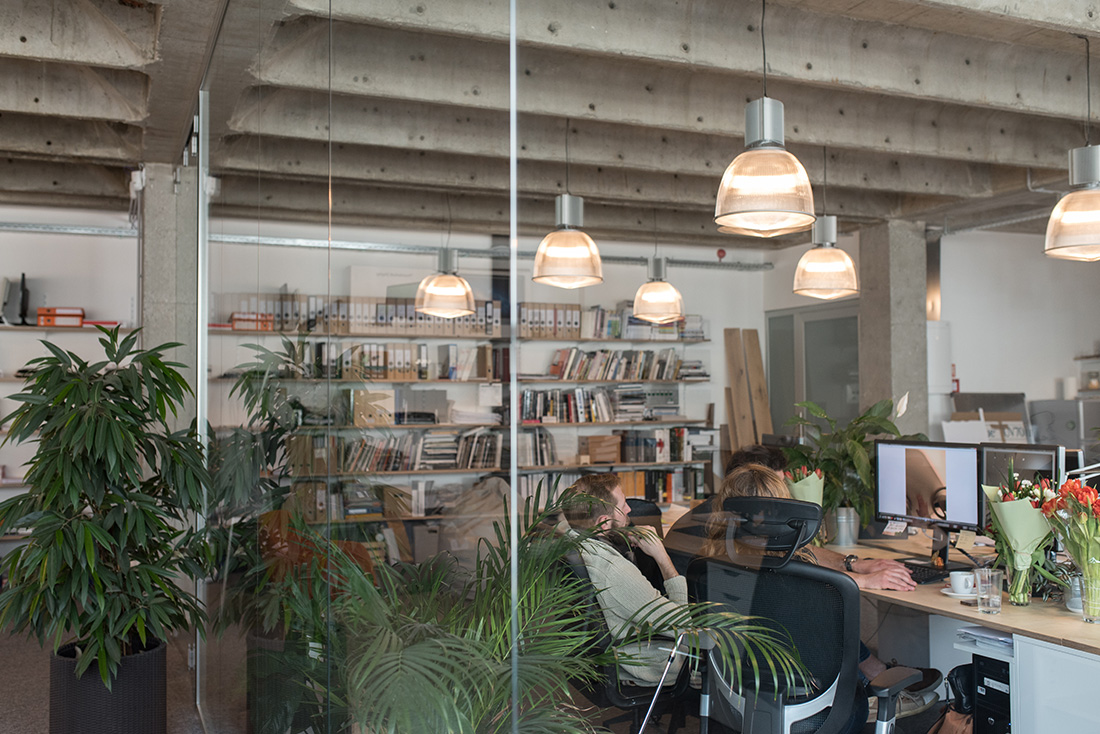 In just over three weeks of renovation, we have succeeded in refurbishing the former colorful and dusty rooms with a predominant smell of frying oil into cozy, bright and airy offices in a refined industrial style.
The space is characterized by a concrete ceiling structure with visible installations and lowered lights that lead to an industrial style, soft floor coverings, plywood furniture and a variety of greenery that provide warmth and homeliness to the rooms.
Despite the limited budget for the renovation, the many recycled items and the coexistence of two different activities, and given the fact that the office is mostly cluttered most of the time, we have managed to arrange our own spaces that attract views and attention, giving us a creative haven to create.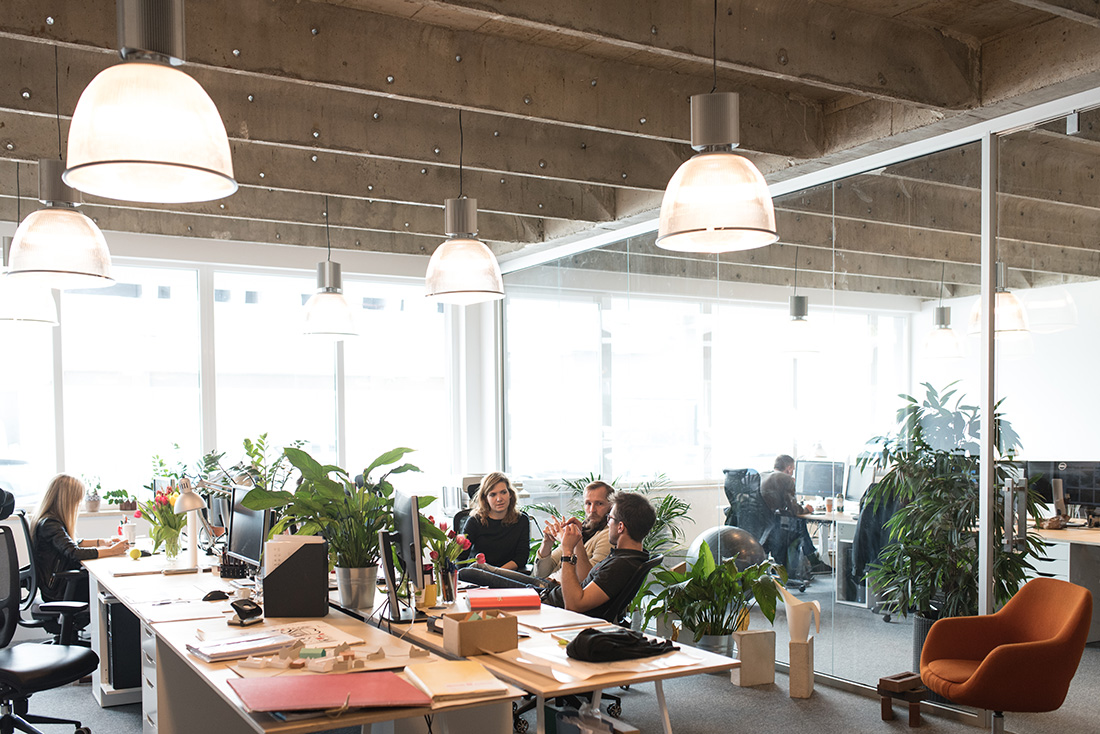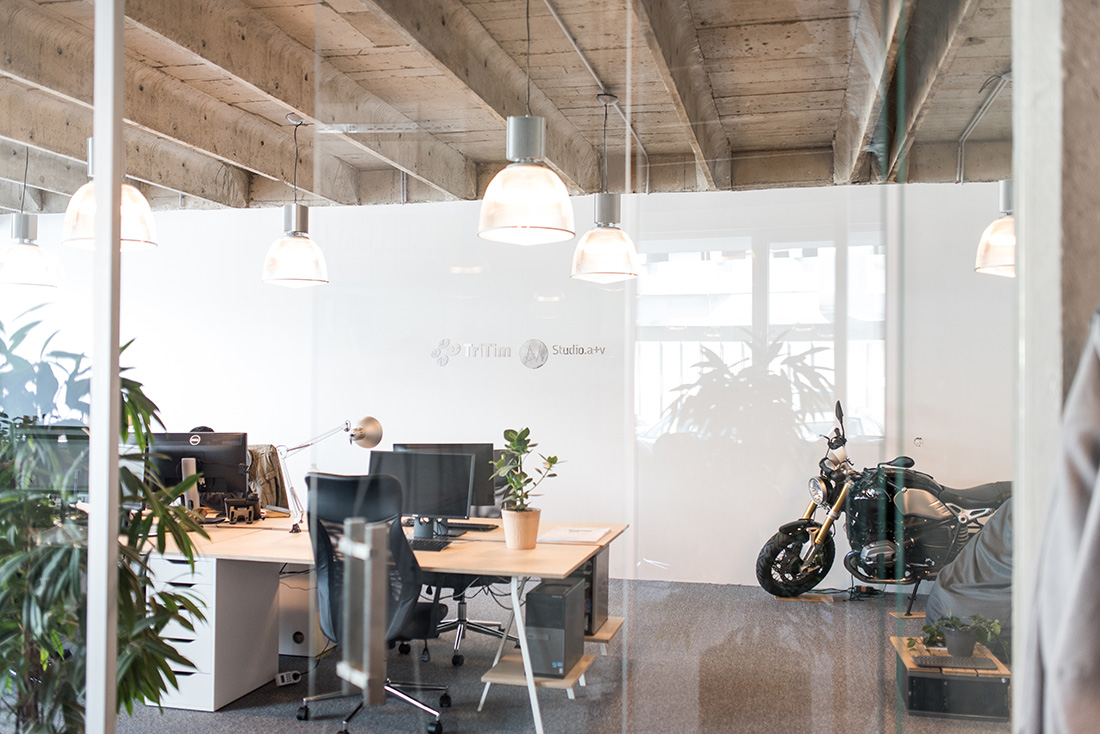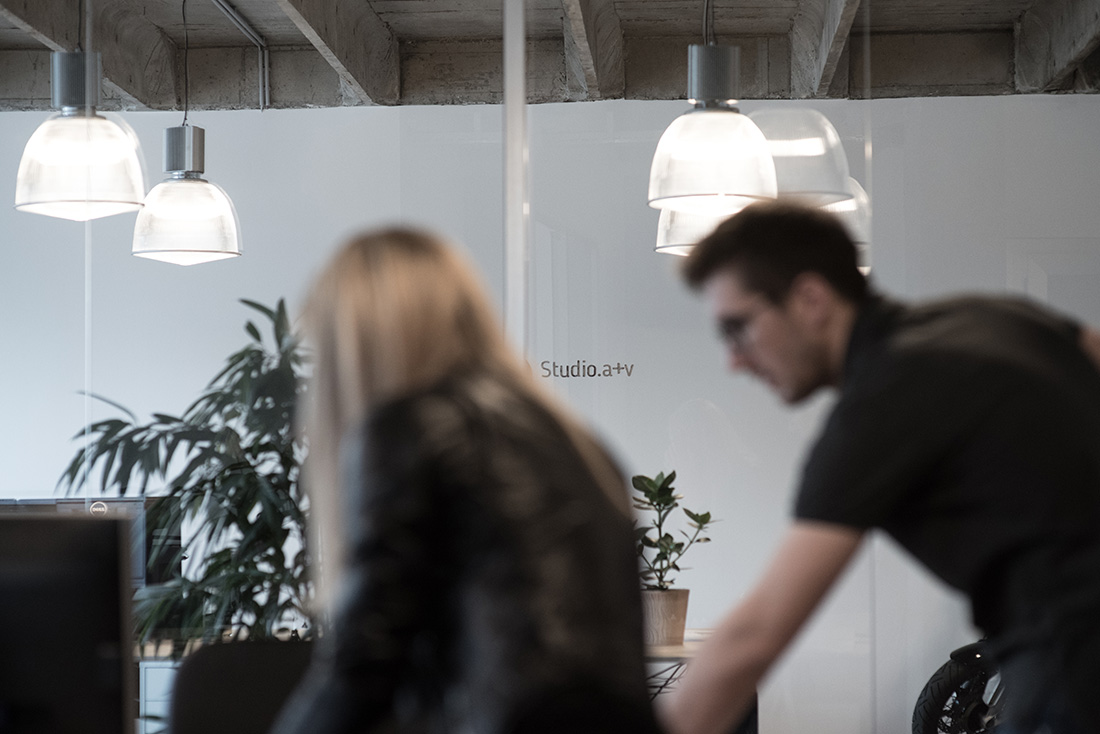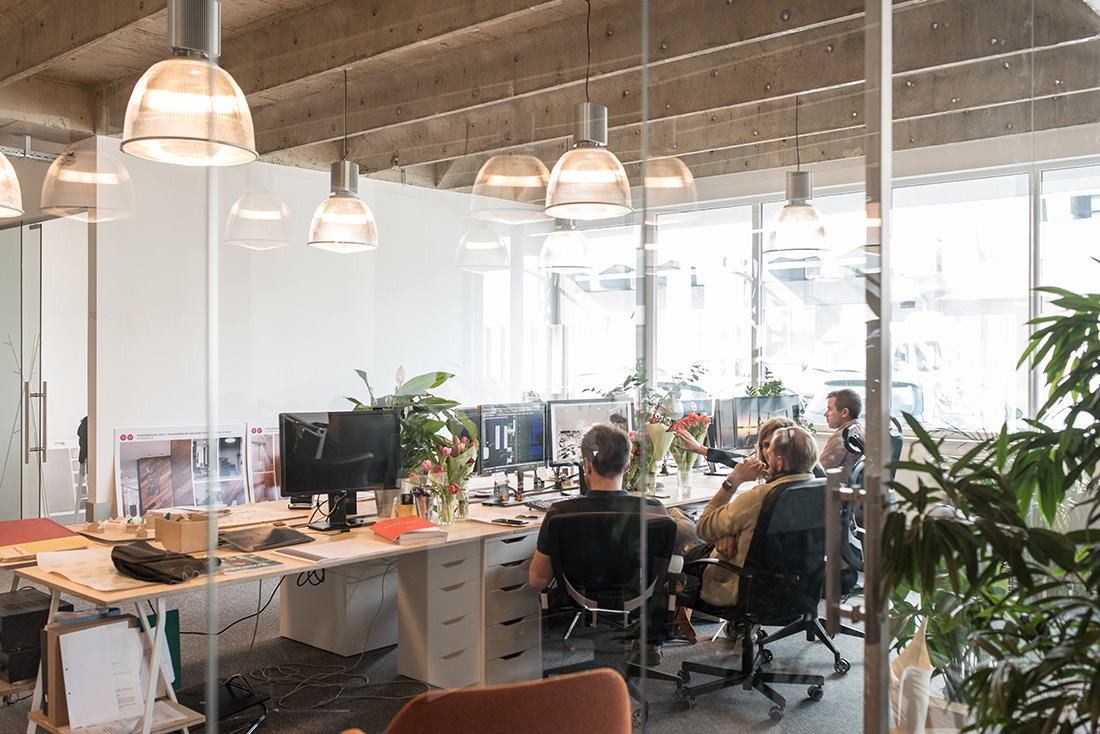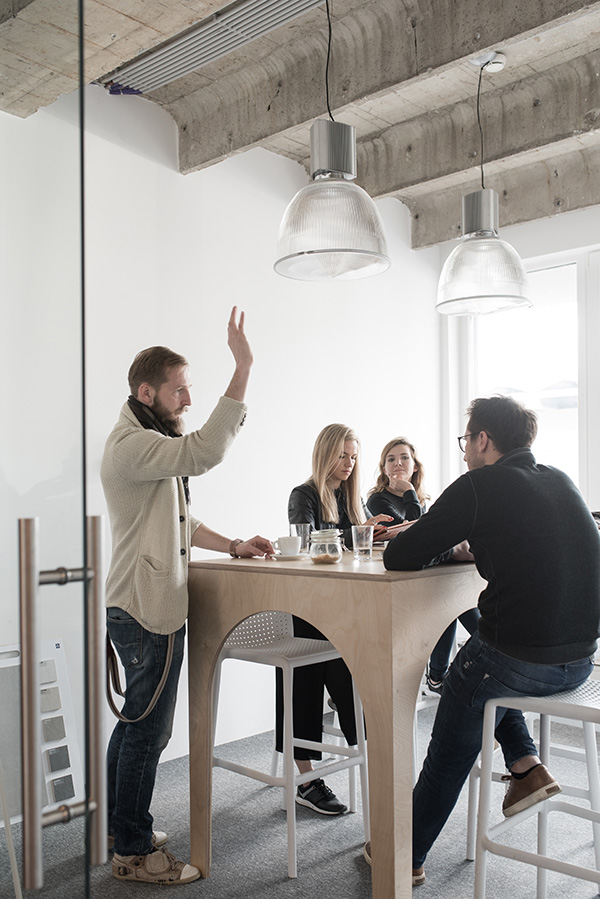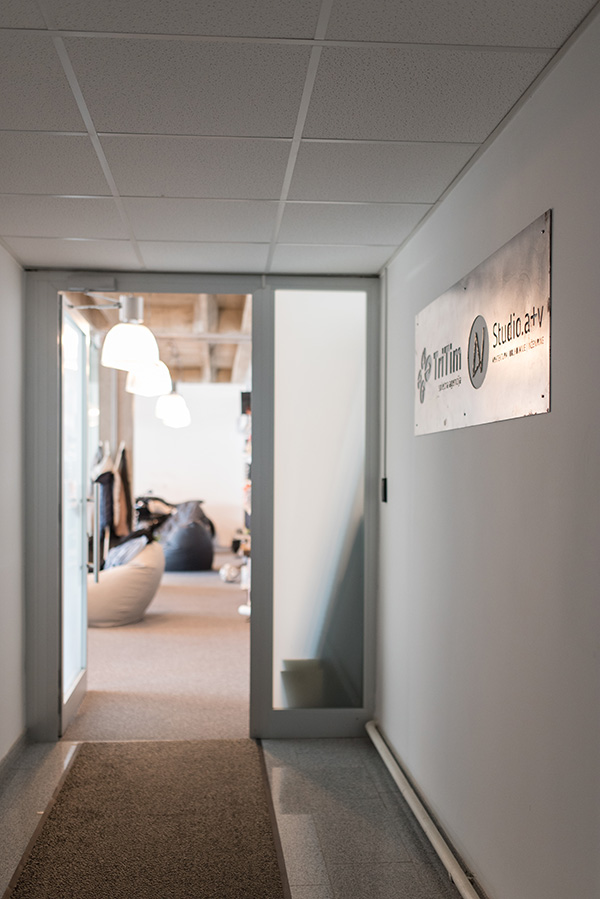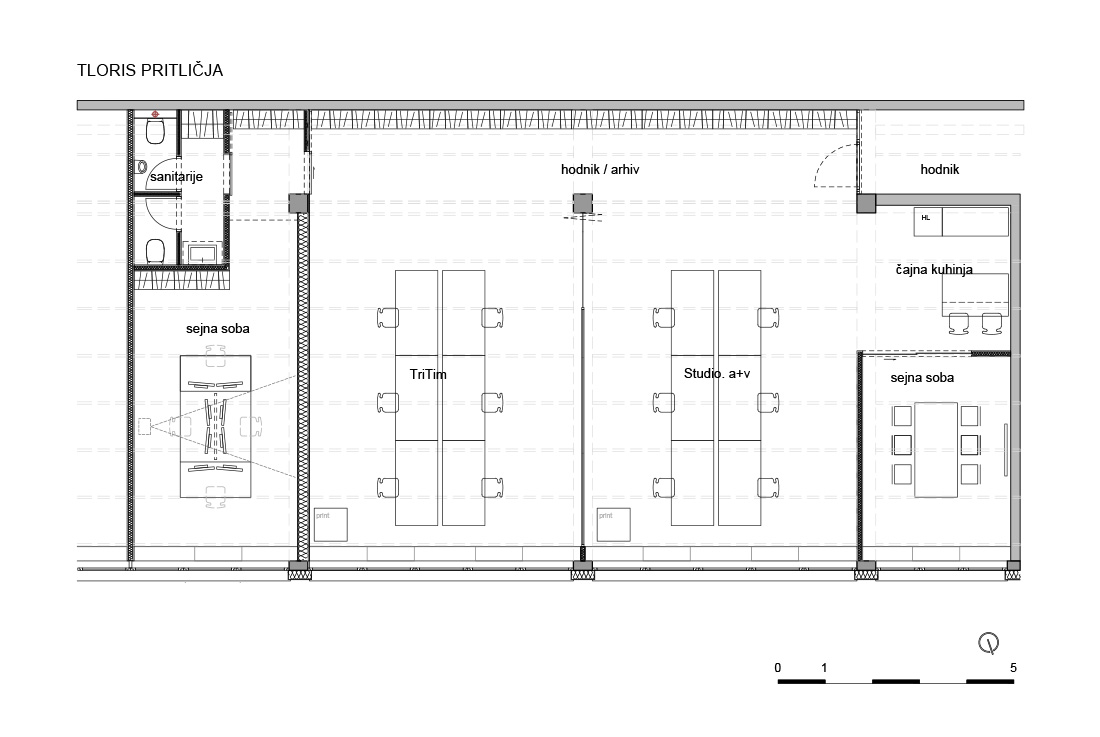 FILE
Authors: Studio.a+v
Client: Tritim and Studio.a+v
Location: Bežigrad, Ljubljana, Slovenia
Year: 2018
Text provided by the authors of the project.