TreeHugger is located just outside the historical centre of Brixen, adjacent to the Bishop's Palace. The eye-catching concrete building takes on the qualities of airiness and levity in alignment with the site's antecedent structures dedicated to the welcoming of visitors, with their respective features of slender columns, deep loggias, and delicate overhangs.
The project raises its body on tiptoe and frees up the ground level to give it over to the city as a public space. The exotic, sinuous curves of the Chinese and Japanese pavilions of the Palace gardens are re-interpreted in the building.
The site is characterized by an existing monumental platanus tree that governs the design. TreeHugger twists and turns around it to form an inseparable connection between nature and edifice. The visual and tactile qualities of the roughhewn walls of the bush-hammered concrete and the scaly bark of the plane-tree mimic one another in their juxtaposition.
The building is almost entirely glazed on the ground floor, which houses the public spaces and info booths. The entrance is clearly marked by the inset windows and the large overhang that cantilevers out towards the new square. The upper floor, housing the administrative offices, is closed and enigmatic in the sequence of its convex surfaces.
What makes this project one-of-a-kind?
TreeHugger is a project that does a lot with a little: the small pavilion re-fashions the entry into the historical city centre with a more pedestrian-centric approach, reframes the landmark building of the nearby Bishop's palace as a more integral part of the town's profile, and represents the city of Bressanone with a new public space forged by the union of contemporary architecture and ancient, existing tree. The project is synthetic and forthright in its response to bring tradition, heritage and contemporary culture onto one pivotal site.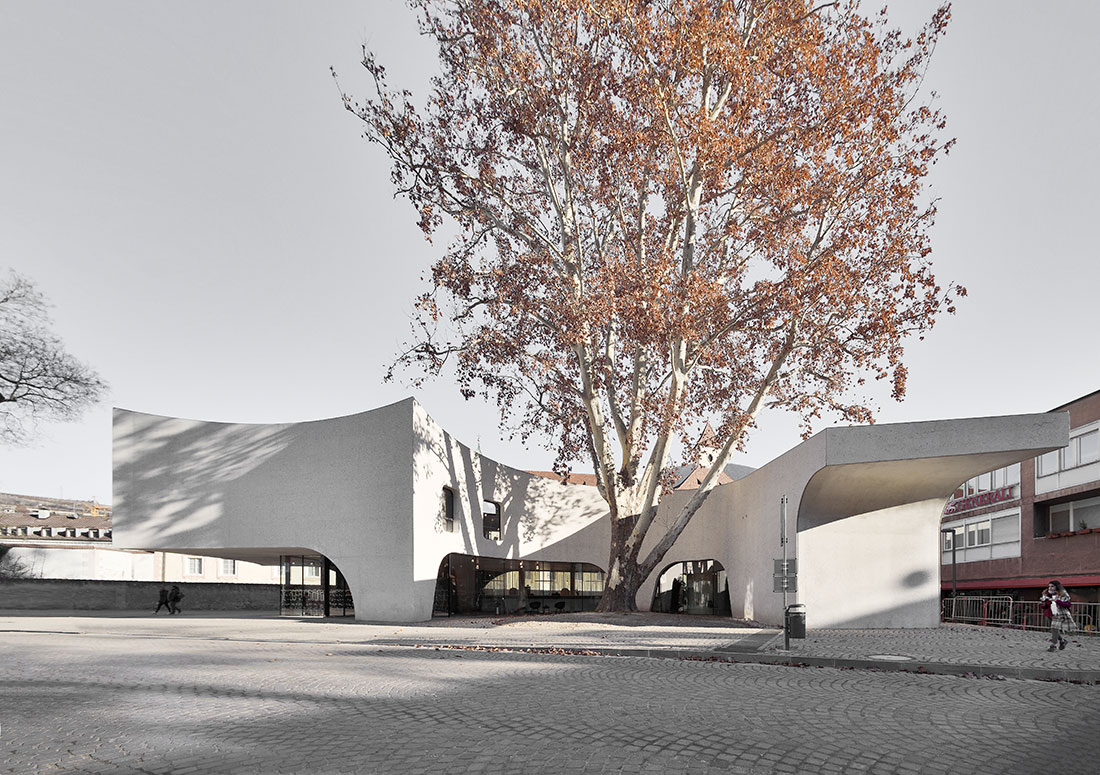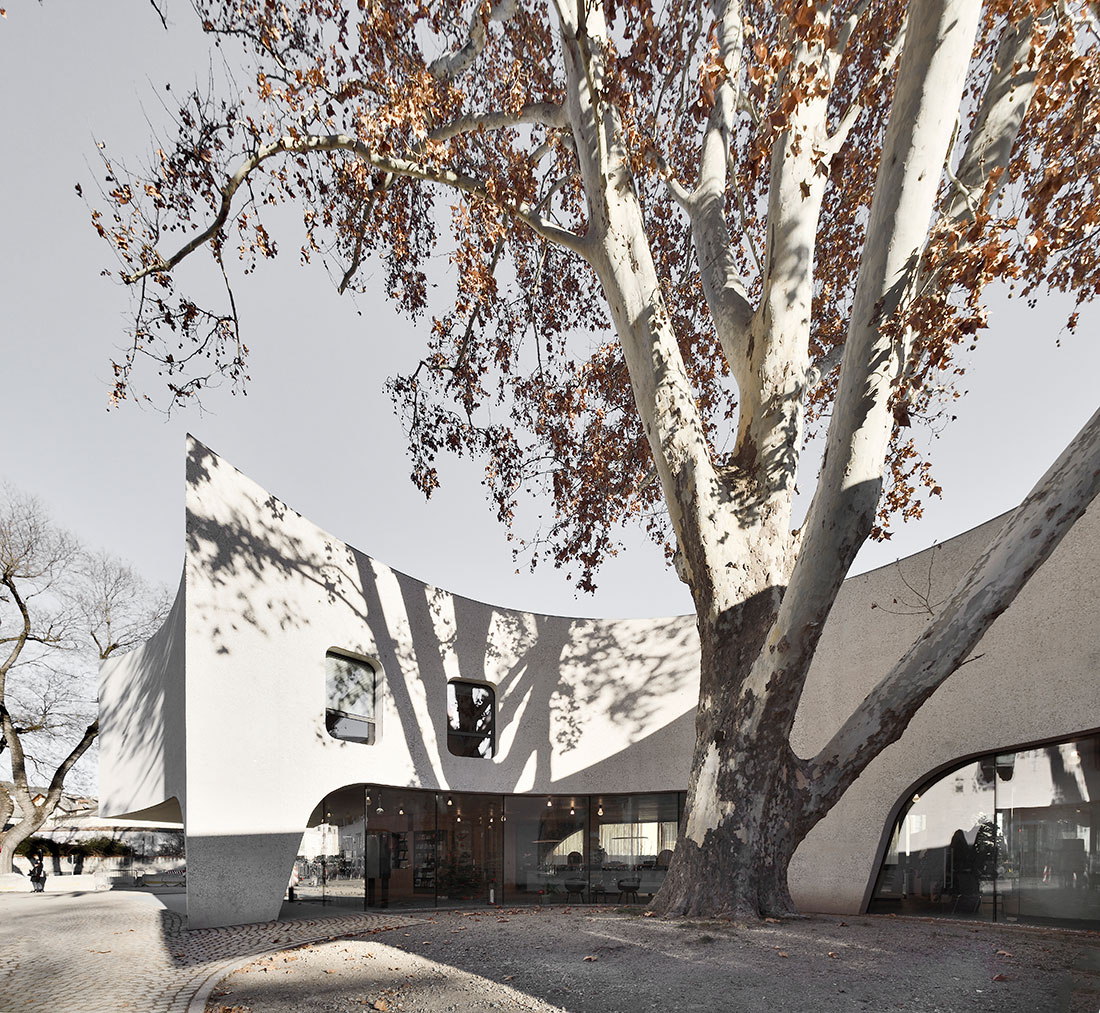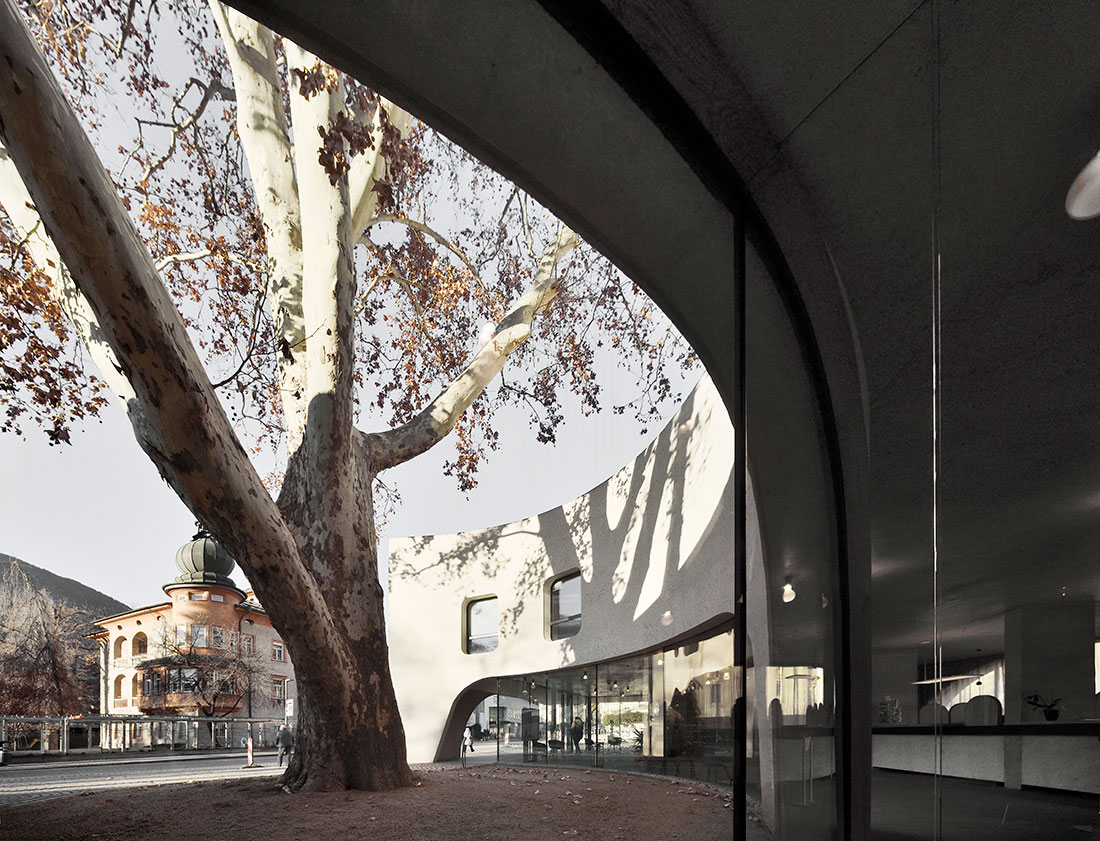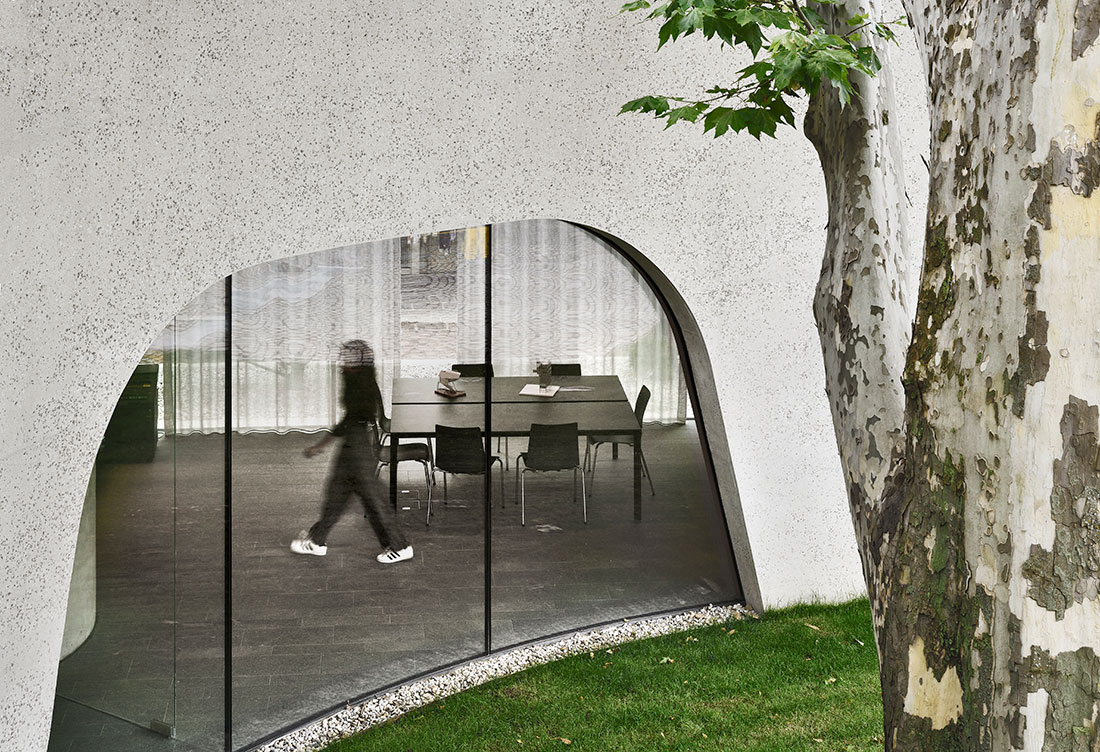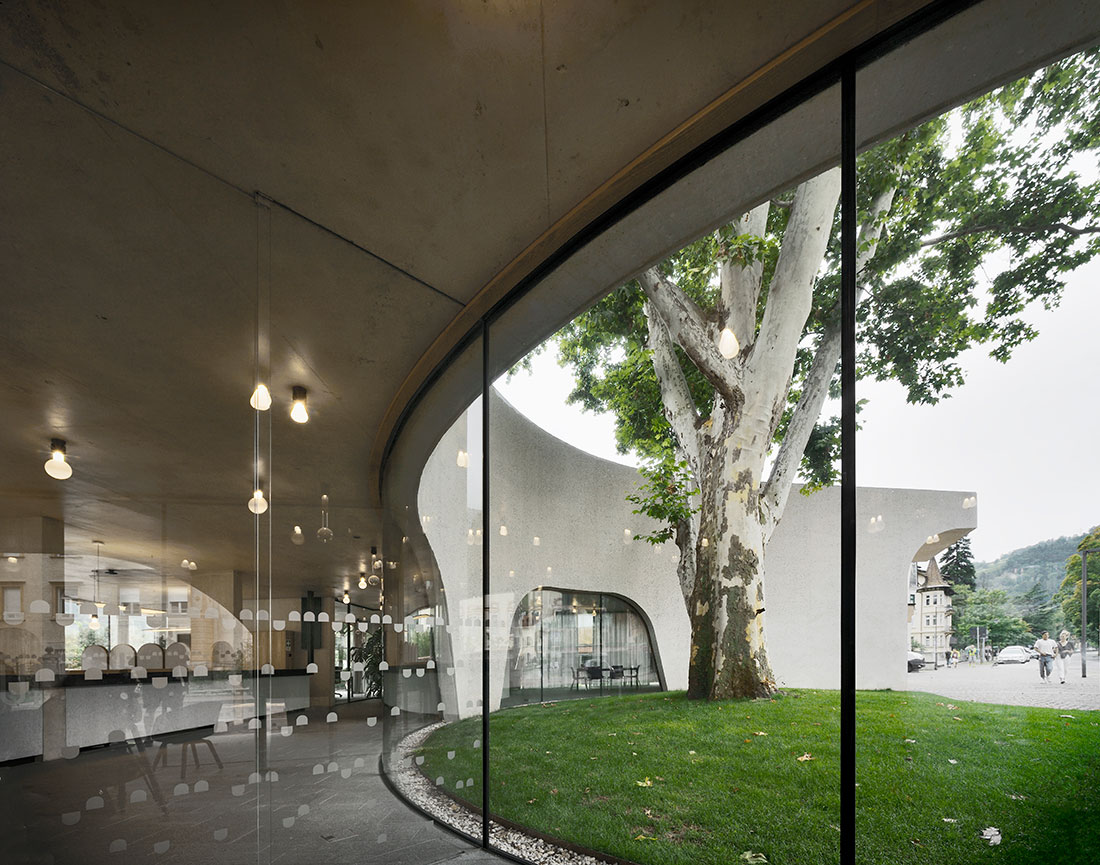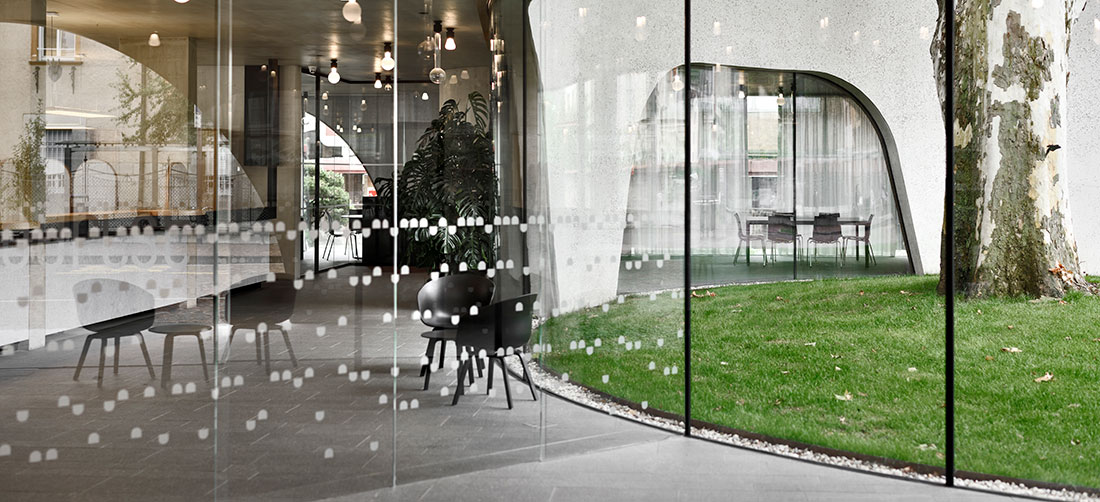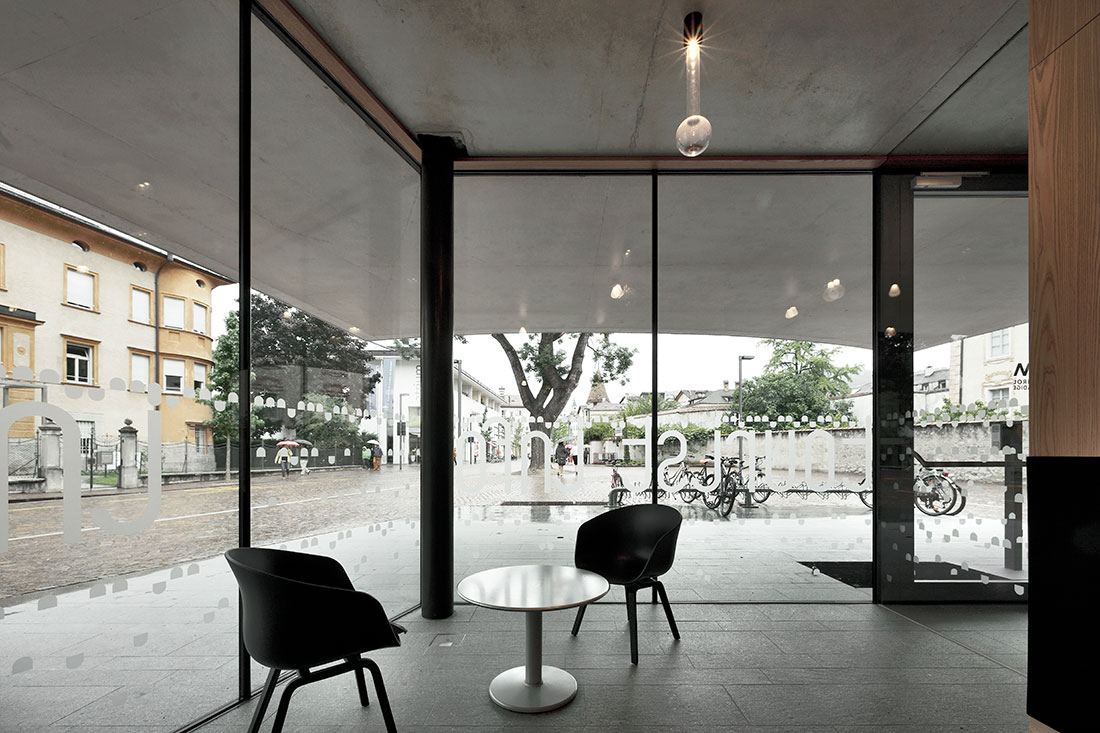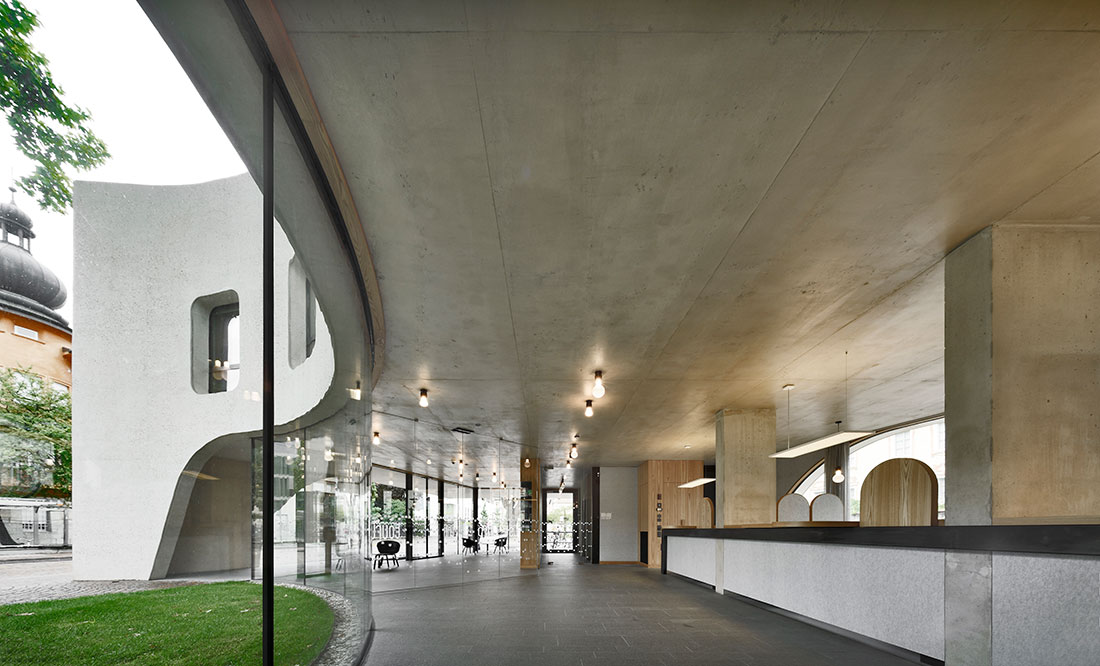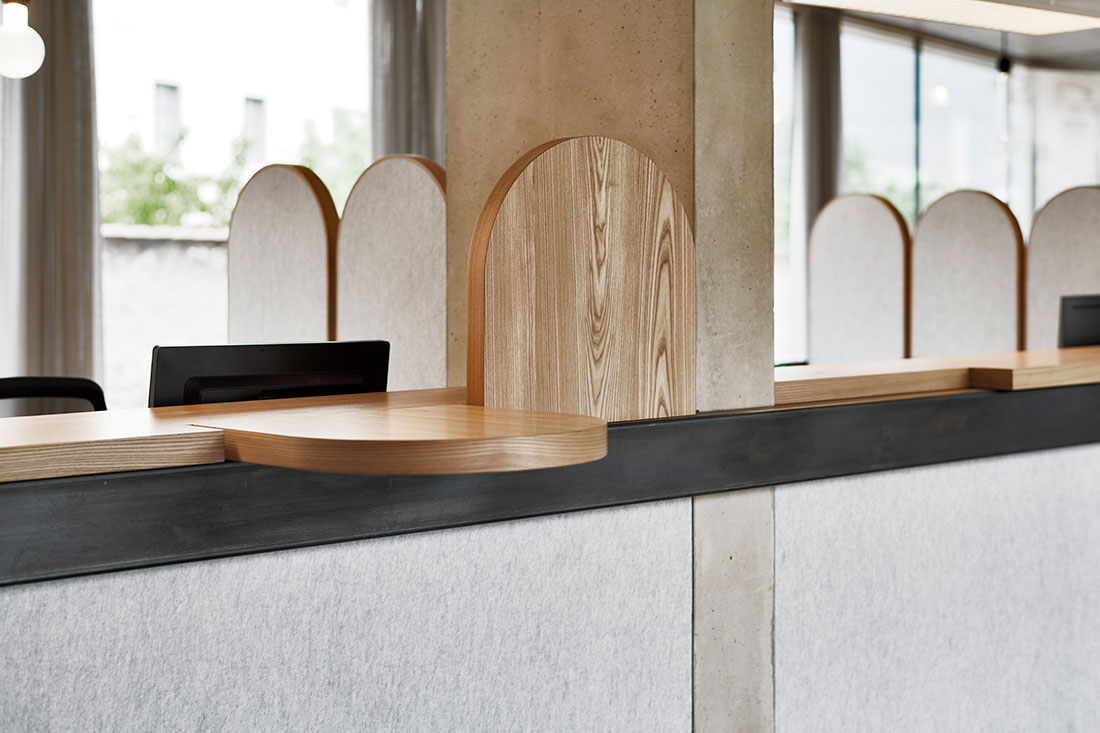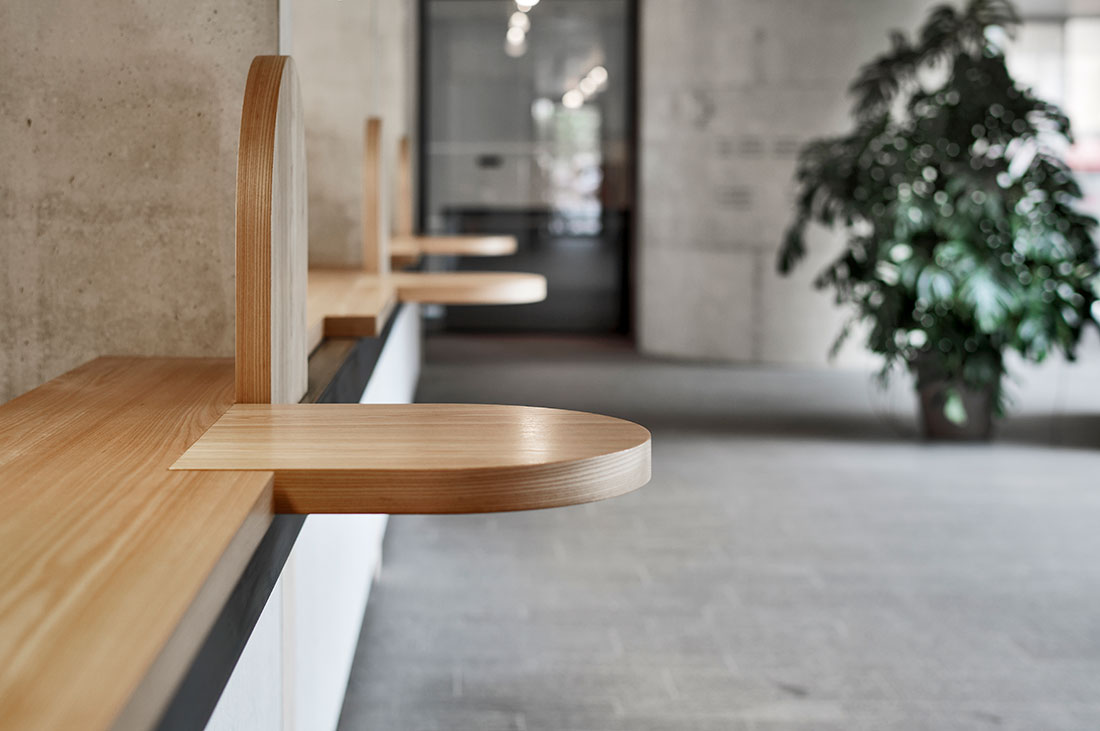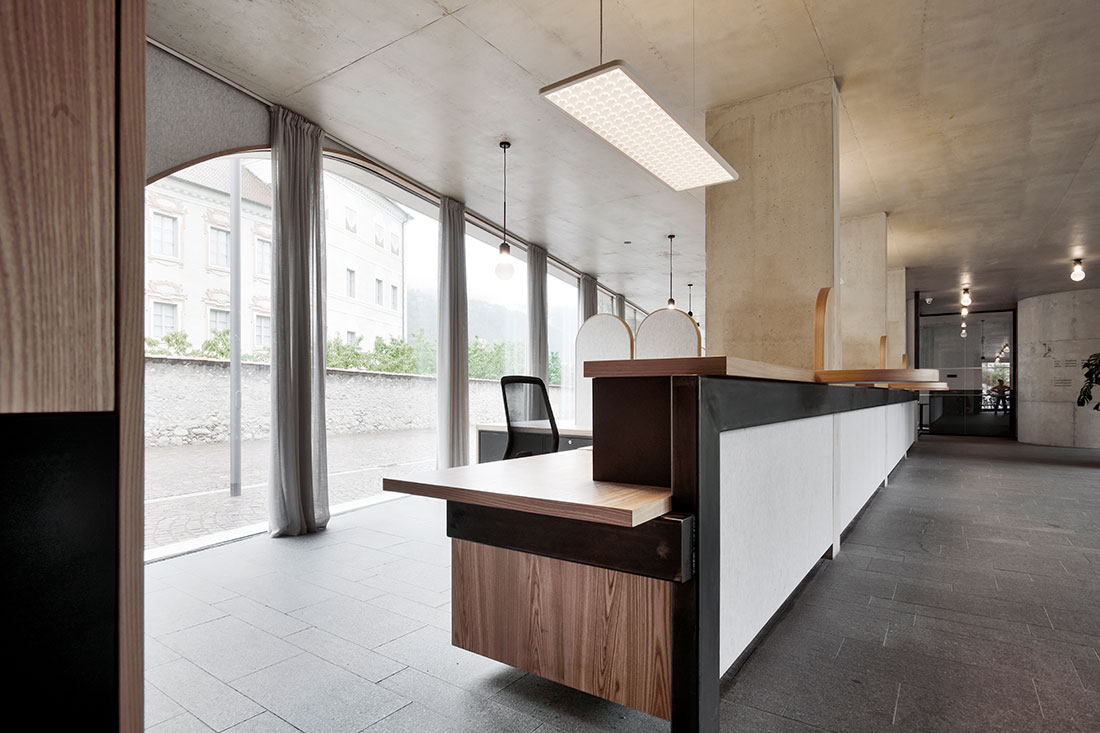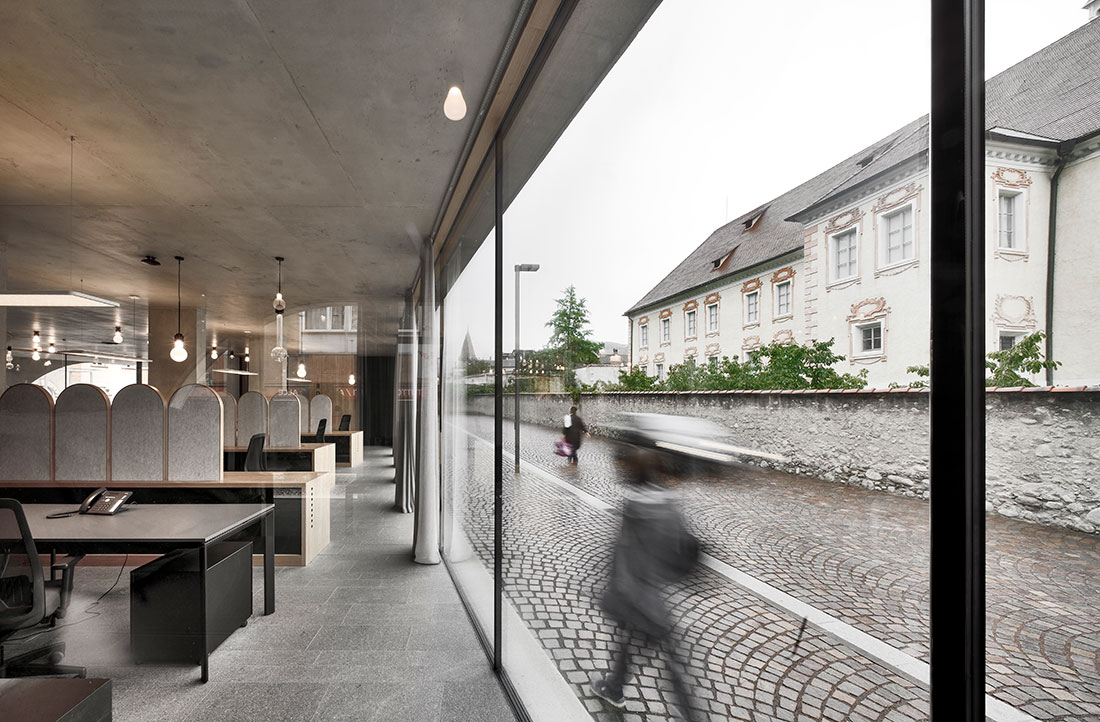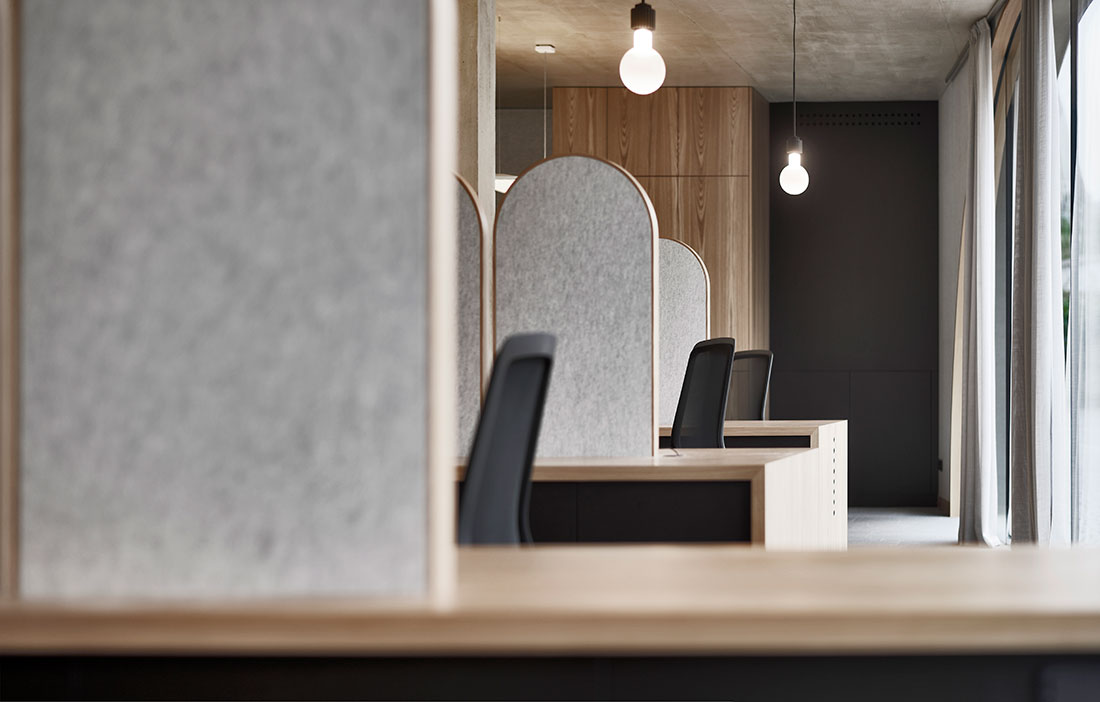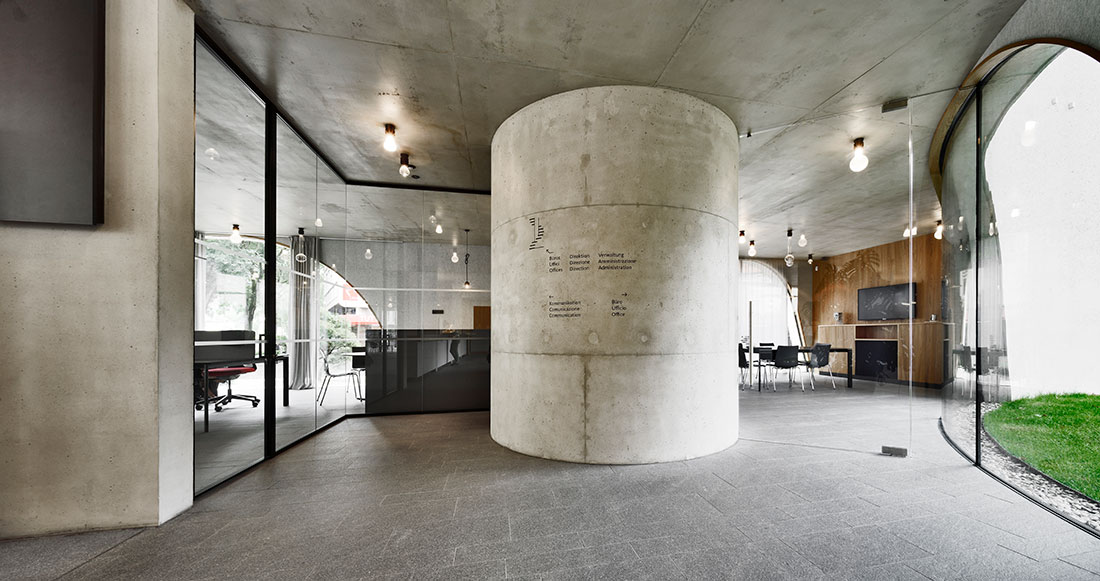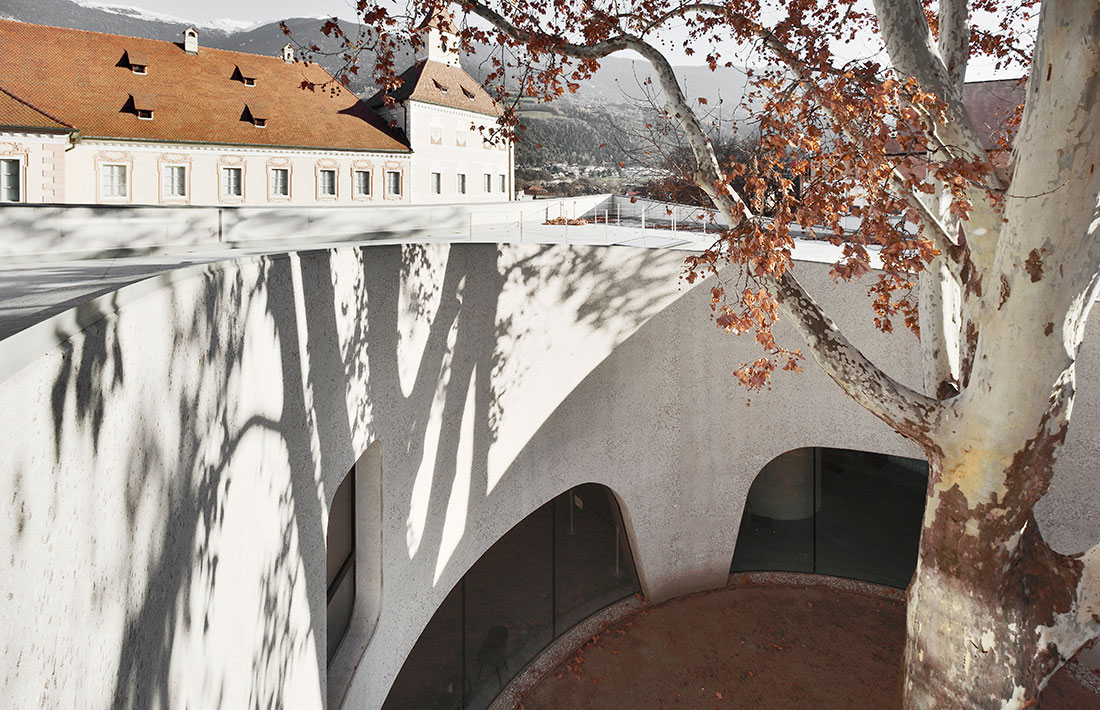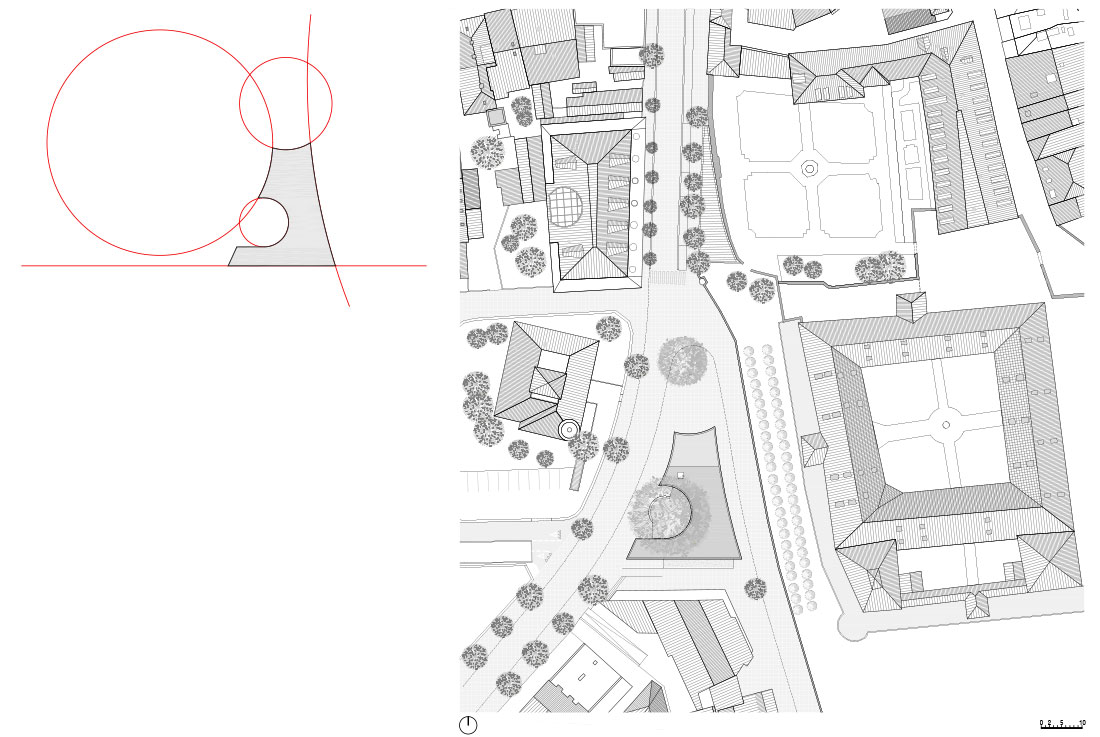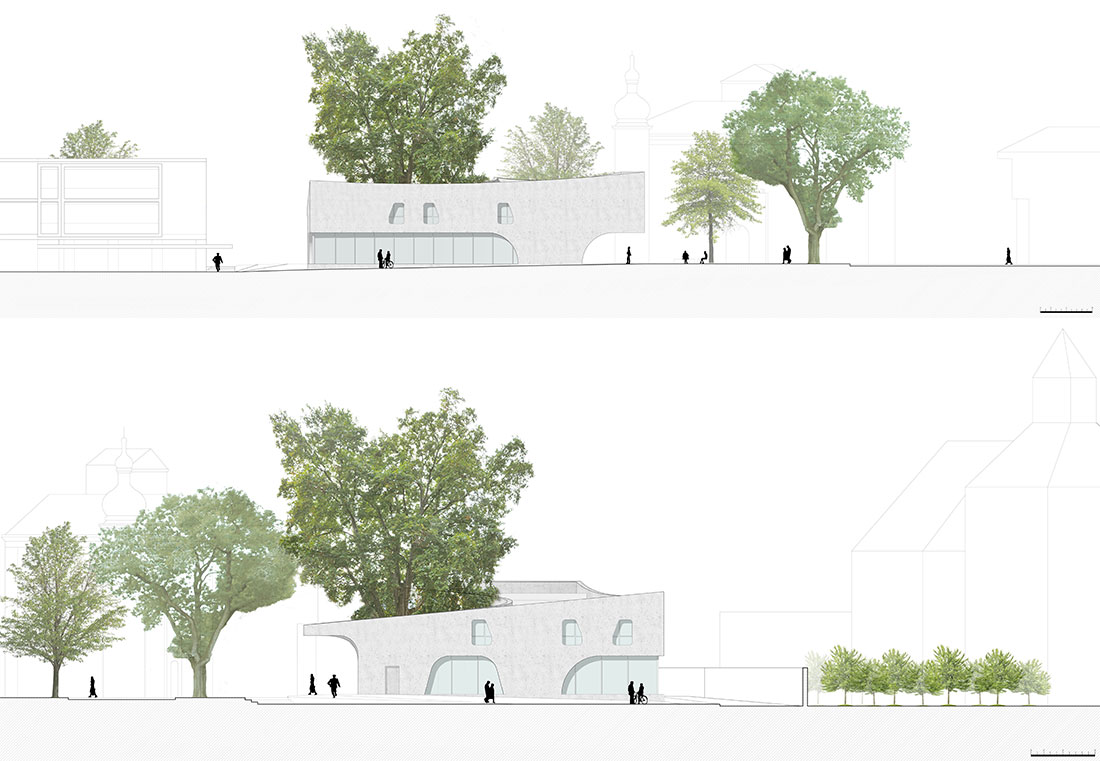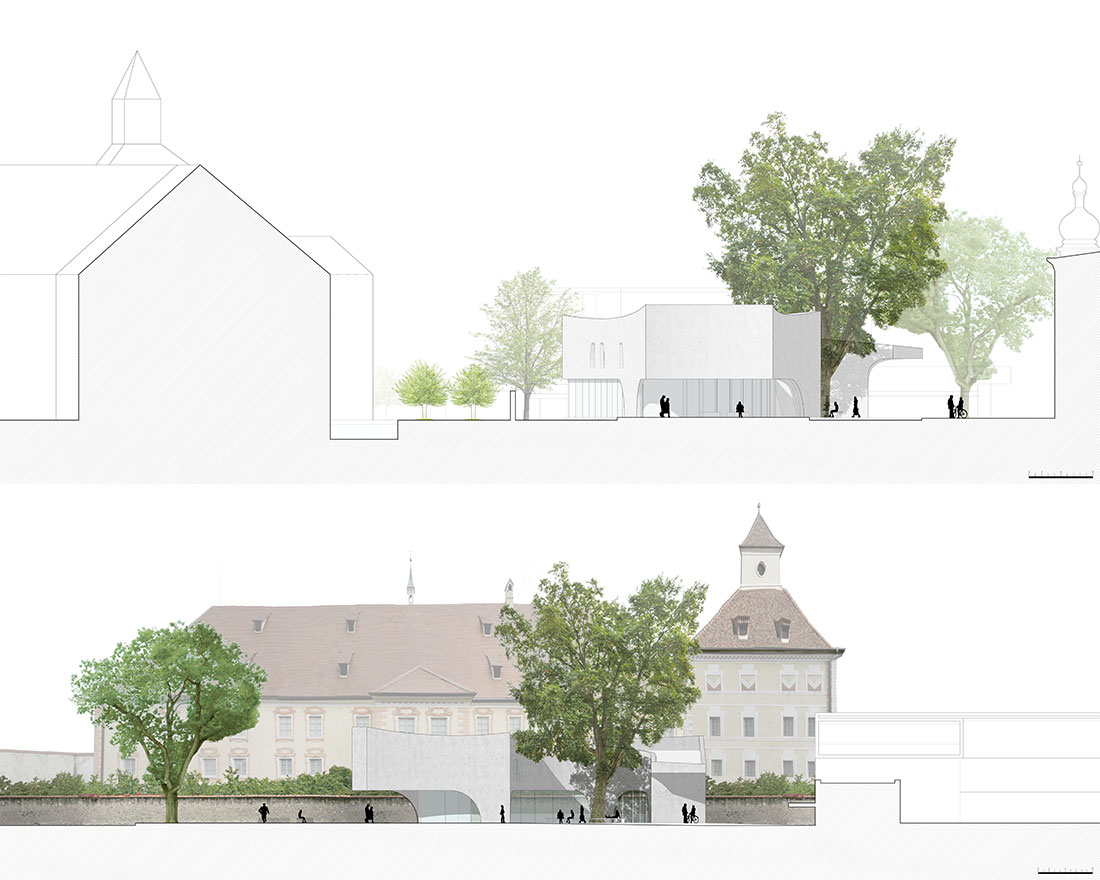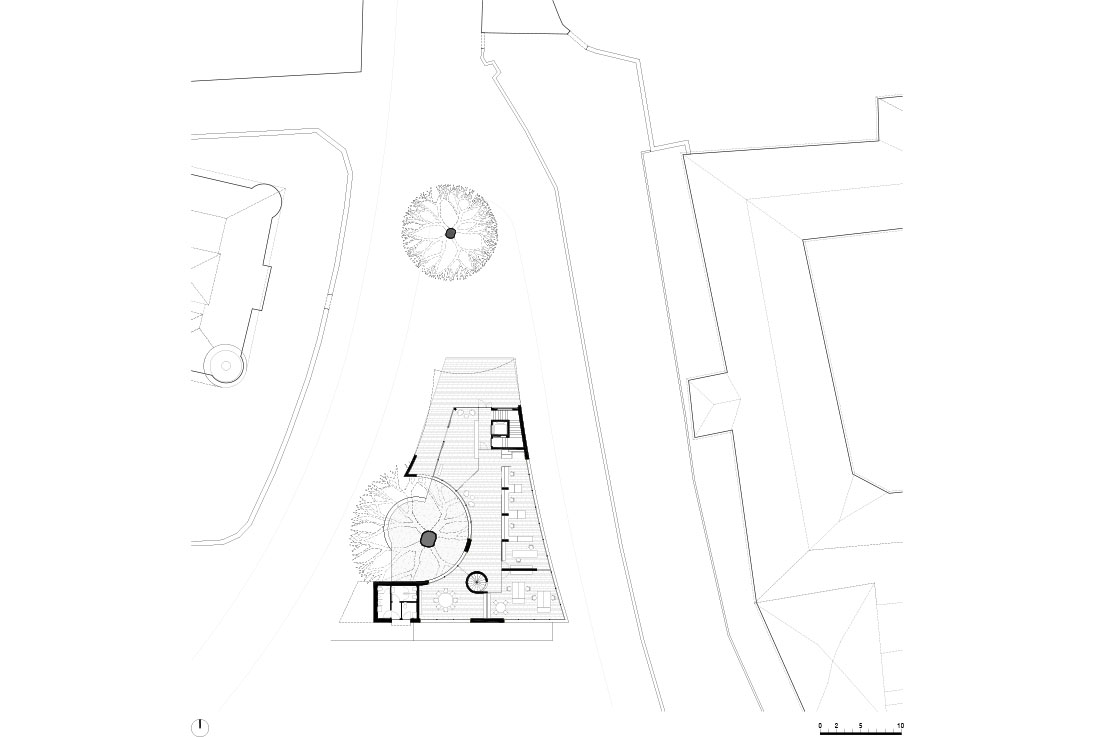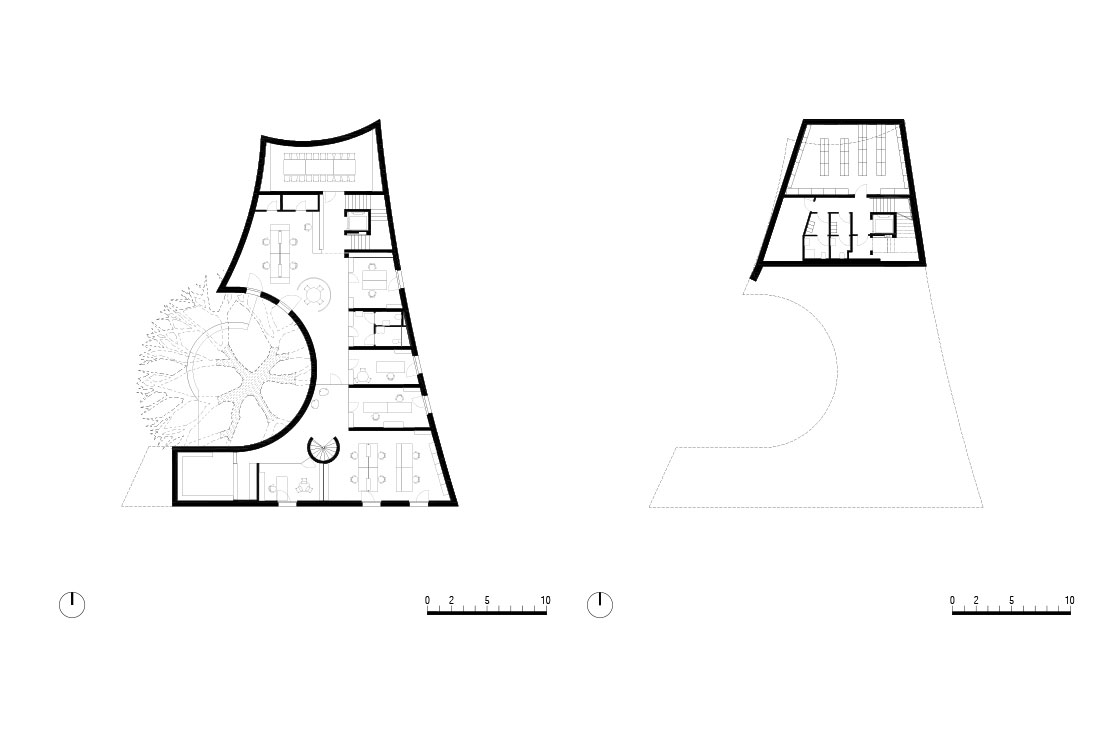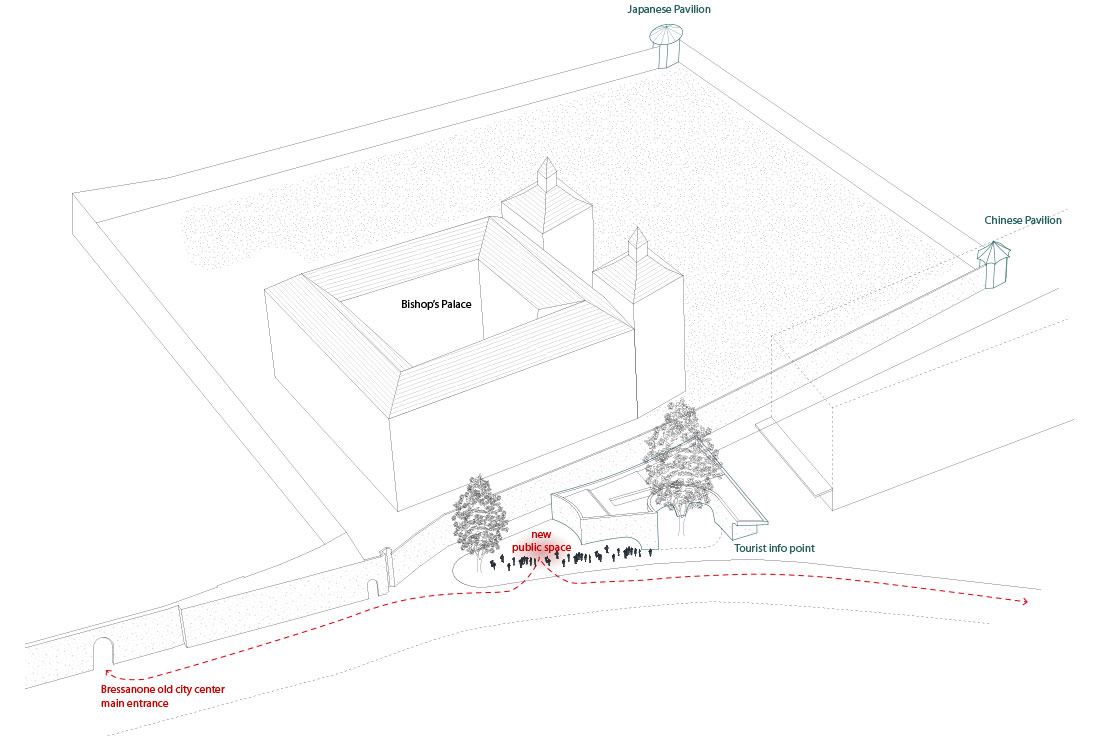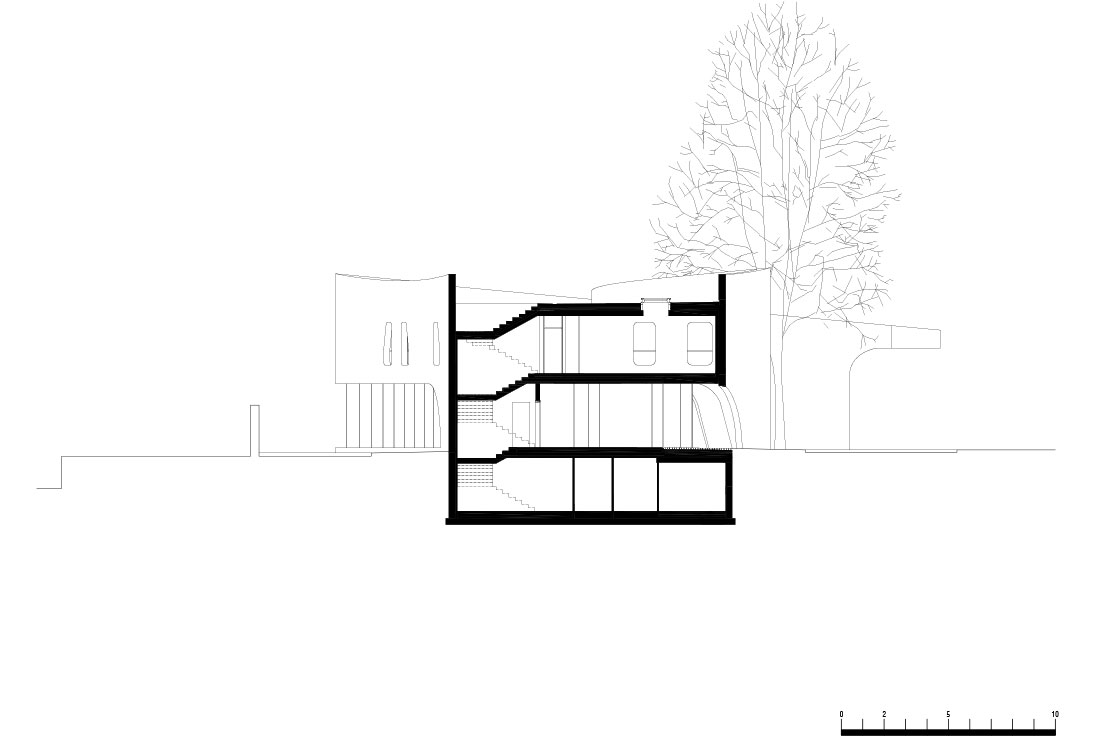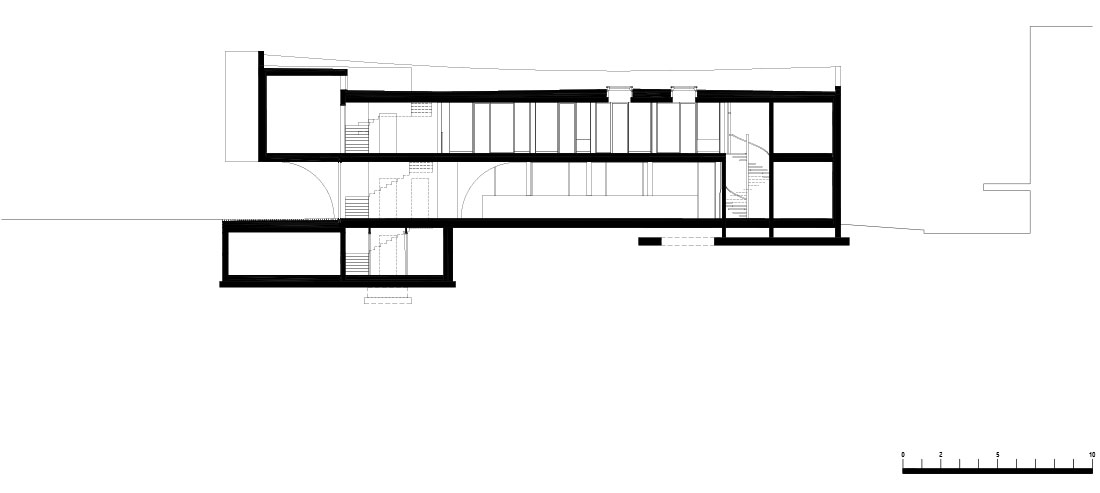 Credits
Authors
MoDus Architects; Sandy Attia, Matteo Scagnol
Client
Bressanone Tourist Association
Photos
Oskar Da Riz
Year of completion
2019
Location
Brixen, Italy
Total area
430 m2
Site area
818 m2
Project Partners
Unionbau, Goller Bögl, Elektro Josef Graber, Pezzei, Bernardi & Figli, SAXL Bodenbeläge, Huber Hannes, Designtrend, Winkler-Verputz, Cimadom Décor, Cimadom Décor, Aster Holzbau, Kronlift, Jungmann, Trias, Barth, Tischlerei Goller – Anders Gmbh, Stampfl Bauspenglerei, Ellecosta, Metallbau, ACS, Elektro Josef Graber, Pezzei
Materials
Beton Eisack, Stiferite S, Stiferite GTE, Naturaliabau Intello, Vetroin, Schüco, Viabizzuno n55, local porphyry, Fabromont Kugelgarn, Filzfabrik Fulda Lanisor
Related posts
Powered by